Everything Brooklyn-based children's furniture and designer Oeuf makes is perfection for the modern kids' home so it's no surprise their first desk, appropriately named Brooklyn, is no exception.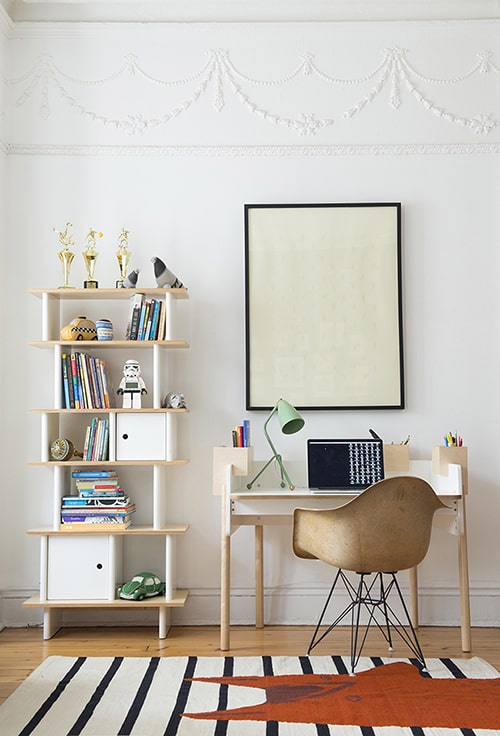 Following along Oeuf's signature modern lines and eco-friendly materials, the desk is crafted from quality Baltic birch plywood. Simple yet functional to use as a desk for homework or arts and crafts, with removable storage boxes.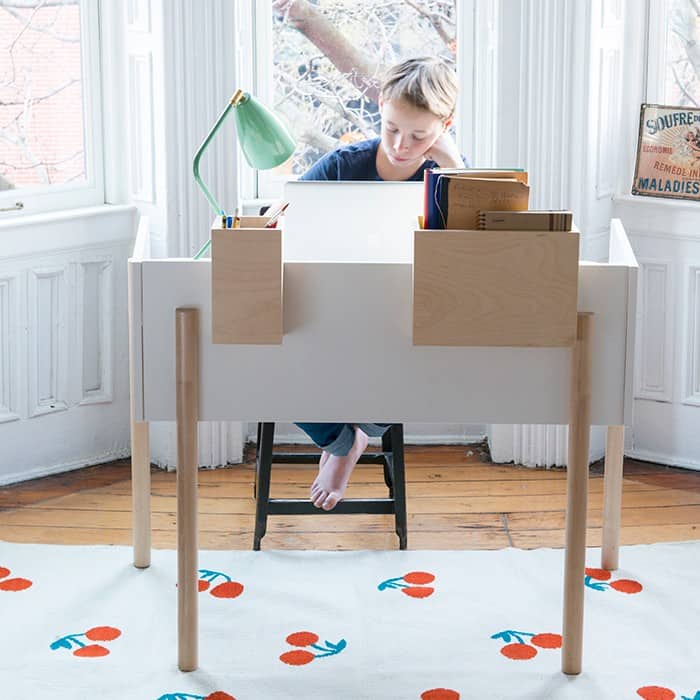 Founder Sophie Demenge who founded Oeuf with her husband says about the design "We're very excited to debut this new desk. My husband and I have been playing with ideas for a desk for a while, and finally we hit on a design that we really love and that looks very clean and minimal and fresh."
This is the type of desk kids can grow into with multi-functional use that will blend into any modern or urban dwelling.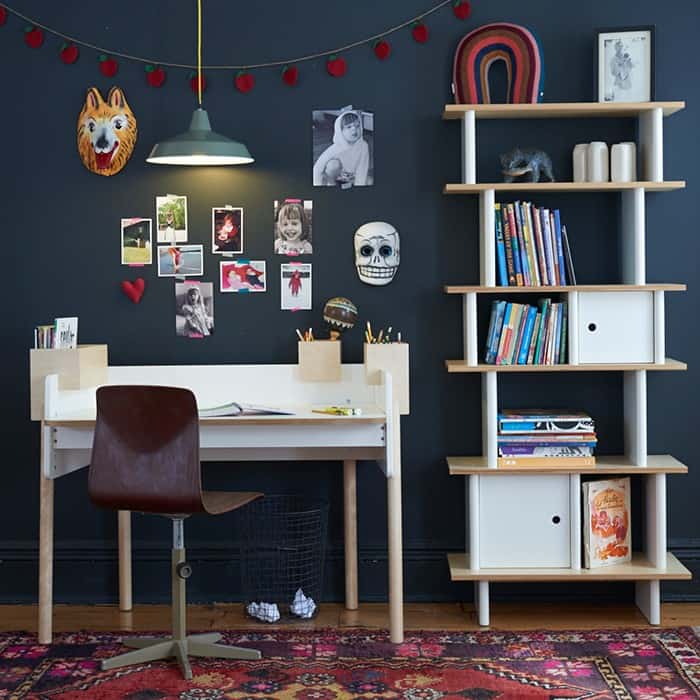 Learn more about the new Brooklyn Desk on Oeuf's website.
(All images via Oeuf)