We can't believe it's already time to ask this, but what first-day-of-school rituals do you have in your family?
If you take first day of school photos, this might be the year to freshen up the tradition. Here are some projects that will help you capture your little student's personality as clearly as the sight of his fresh haircut or her new sneakers. And remember, even if your kids complain now they'll be glad to have these photos in the years to come.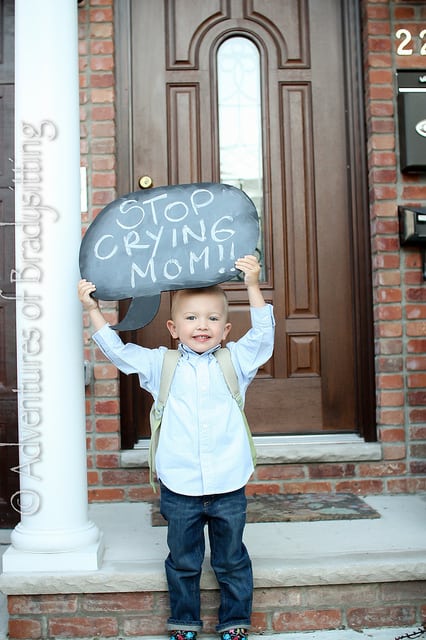 Stop Crying Mom Sign (via Banana Pancakes)
The first day of school is as big a milestone for kid as for mom. When adding your grade to the first day of school sign, don't forget a message for mom!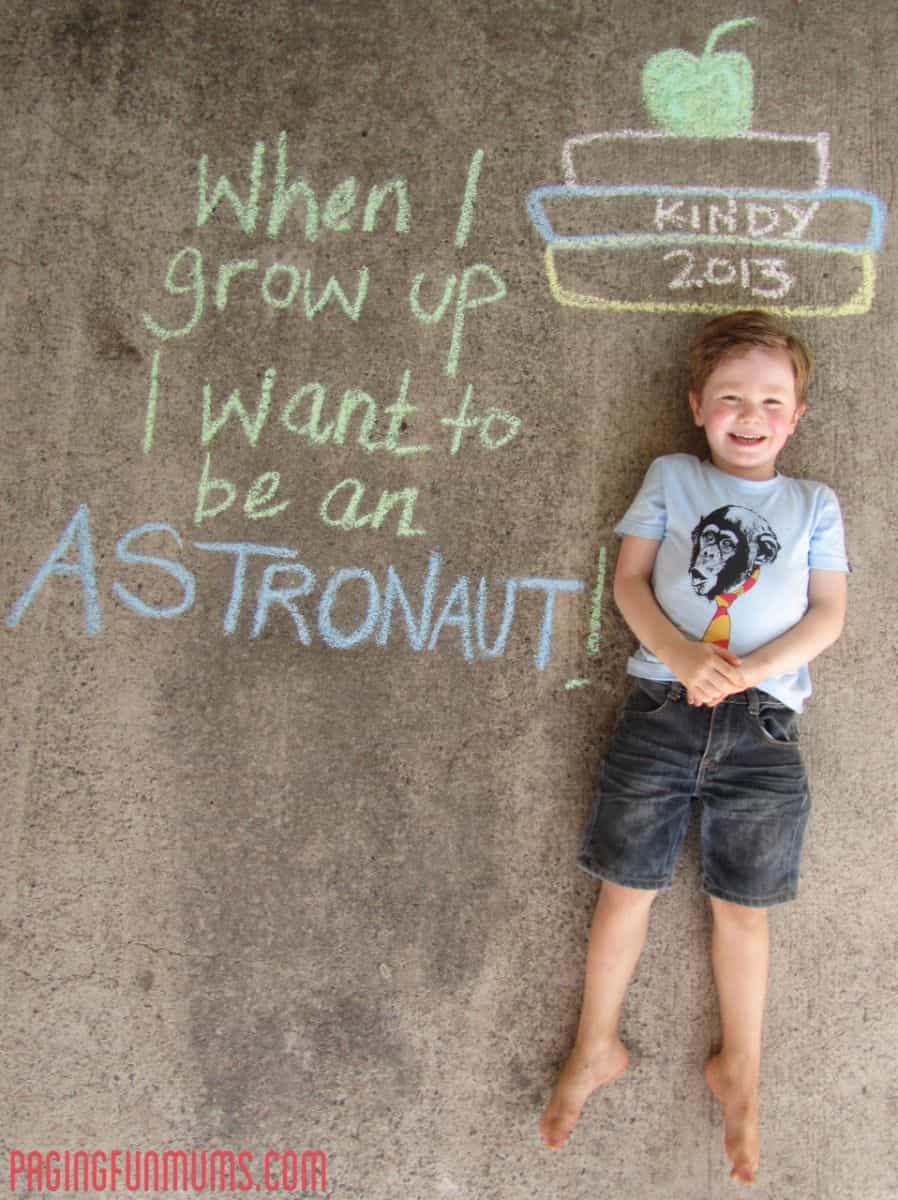 Sidewalk Chalk (via Paging Fun Mums)
Here's a really fun idea- draw a cool backdrop for pictures with sidewalk chalk. If you haven't made our sidewalk chalk "popsicles" yet, it's a perfect end-of-summer DIY.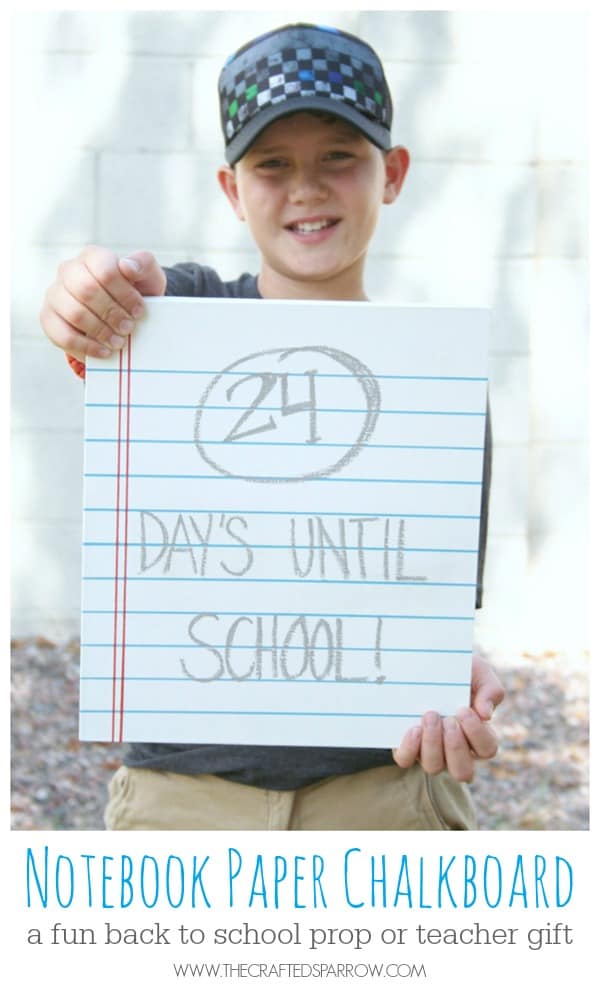 Notebook Paper Sign (via The Crafted Sparrow)
This clever DIY makes a chalkboard that looks like notebook paper- how cute to include it in every first-day-of-school picture with your child's name, grade, teacher's name, etc.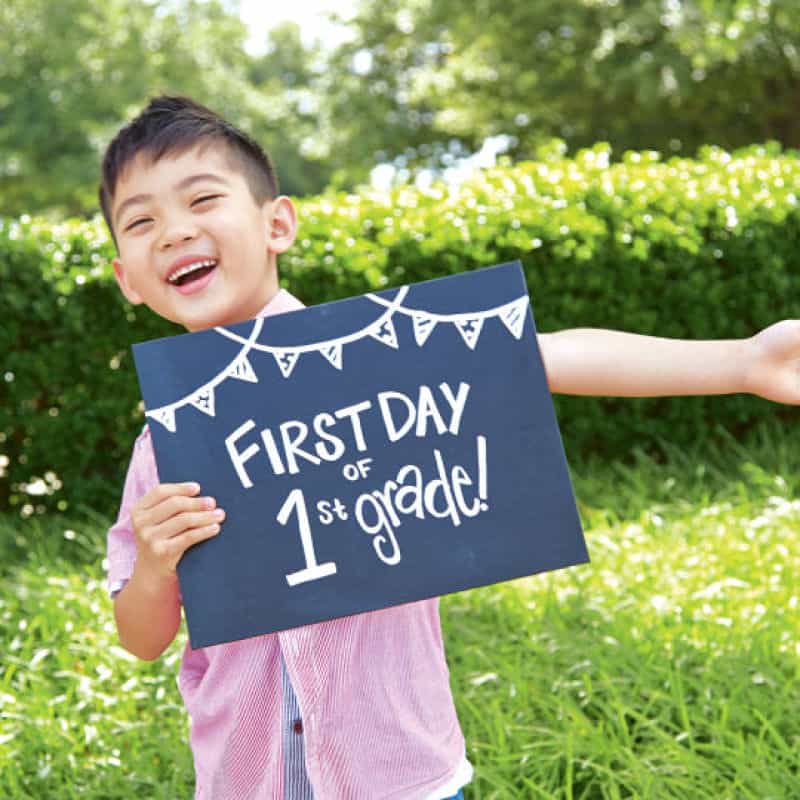 Easy Chalk Sign (via Michael's)
If you're just getting started with chalkboard crafts, here's a super simple way to make an easy chalkboard-style sign.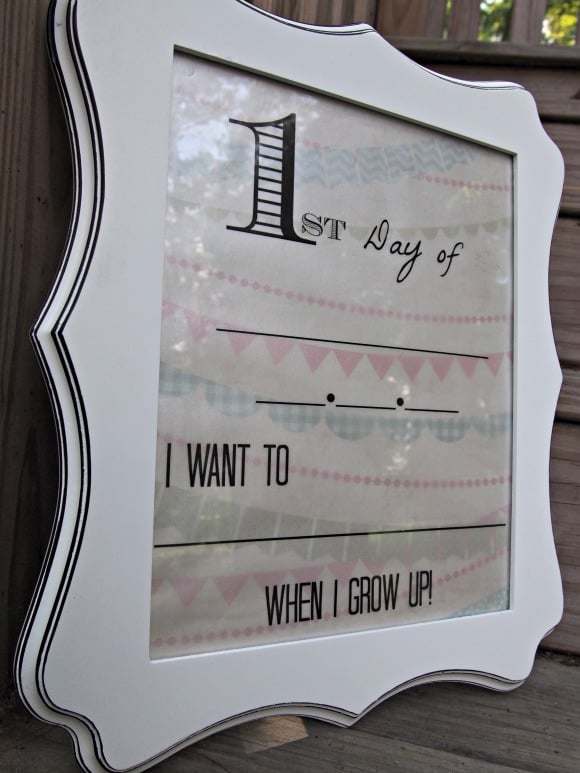 Dry Erase Frames (via Go Grow Go)
This tutorial shows you how to make a cute prop for your back-to-school portraits. It's a great, really customizable project – and if you have a frame you like around the house, you'll only need a few dollars worth of supplies to get this going.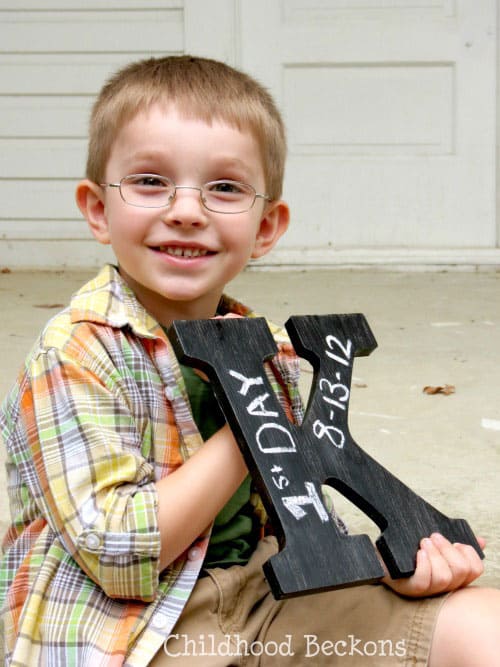 Bold Chalk Initials (via Childhood Beckons)
Another super-fast DIY. This one has a bold, graphic look. We'd love to get the kids involved in decorating the big wooden letters they'd hold up.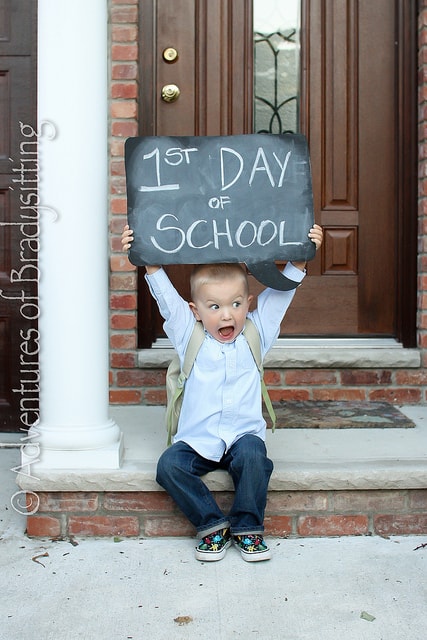 Thought Bubble Portraits (via Adventures of Bradysitting)
In a cute twist on the first-day-of-school sign, this family wrote some funny sayings on a foam core "thought bubble" – check it out, it will give you a little chuckle.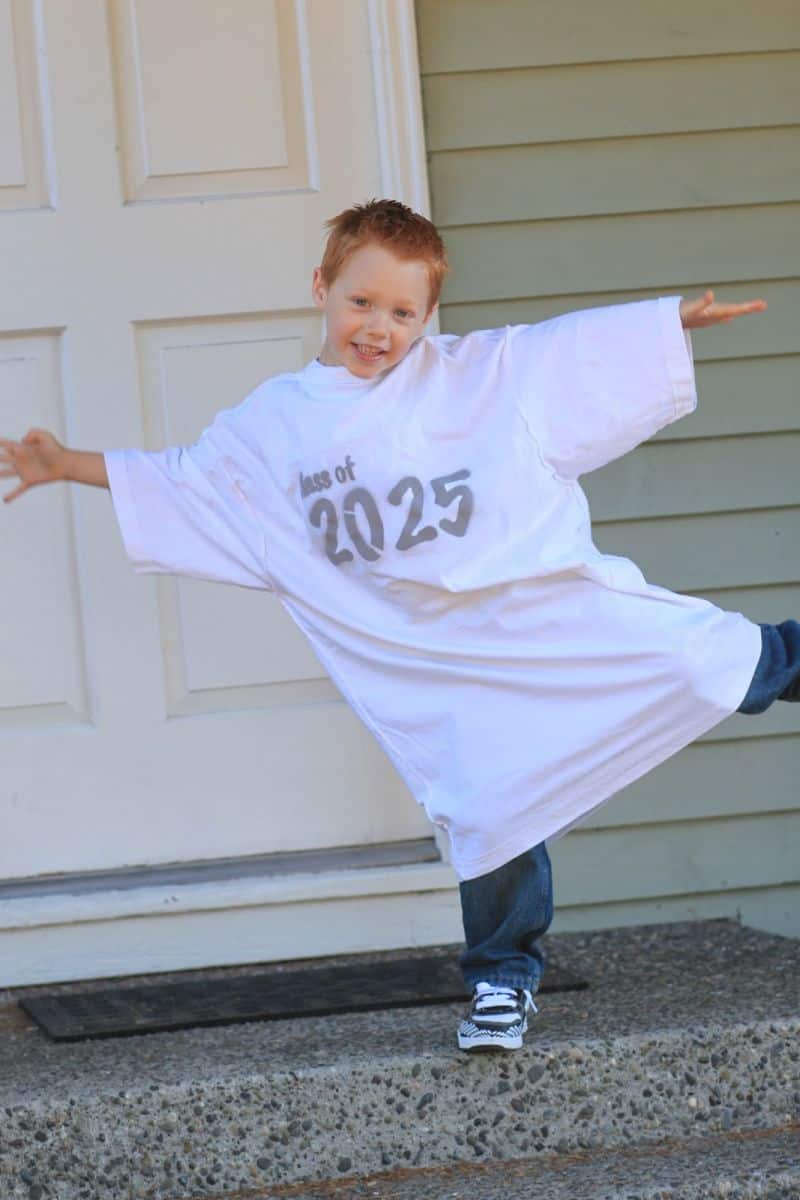 Class Year T-Shirt (via Watch Out for the Woestmans)
It'll be easy to see how much your little students have grown if you put them in the same t-shirt on every first day of school. This easy tutorial helps you make a shirt to remember.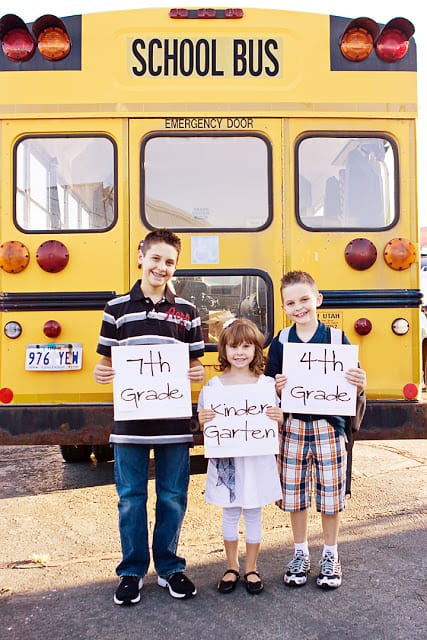 School Bus/ Profile Wall Pictures (via Priceless Impressions)
Here are some great ideas here on where and how to pose your kids, and how to combine words and pictures to freeze a moment in time.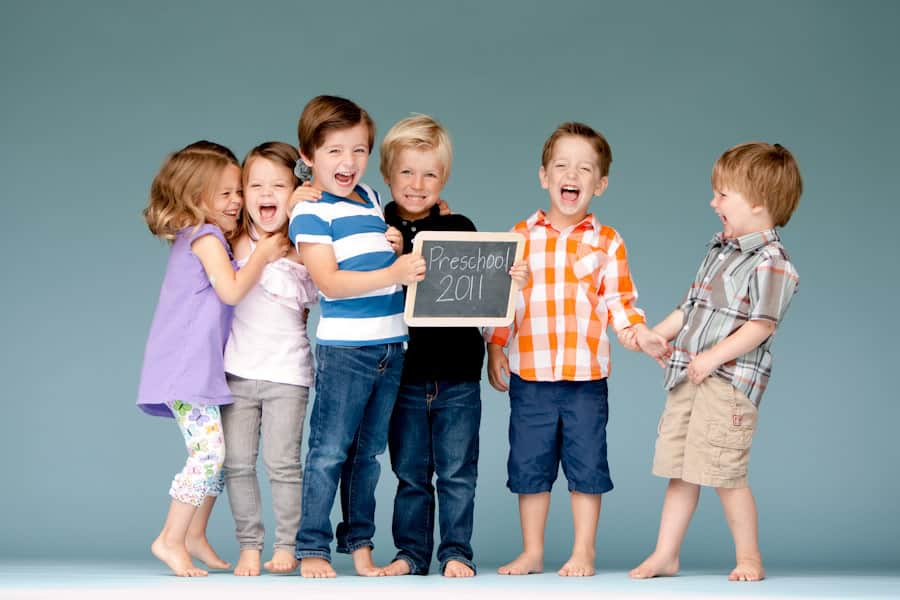 Class Pictures (via Ashlee Raubach Photography)
These are such adorable candid group shots and individual portraits of this preschool class. If the class is too big, consider just photographing your child's friend group or play group.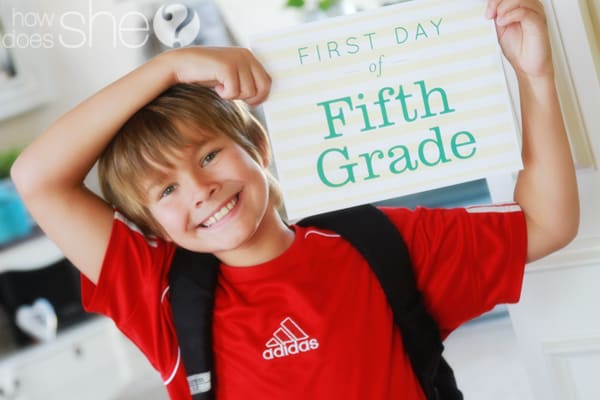 Patterned Printable Signs (via How Does She?)
No time to craft? Here are some cheerful, colorful "First Day of School" signs that you can print at home. There's one for every grade, and best of all, they are free!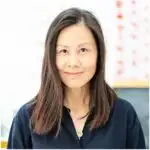 Agnes Hsu is a mom of three and has been inspiring parents and kids to get creative with easy activities and family friendly recipes for over 10 years. She shares her love for creative play and kids food to her 2MM+ followers online. Agnes' commitment to playful learning and kindness has not only raised funds for charity but also earned features in prestigious nationwide publications.