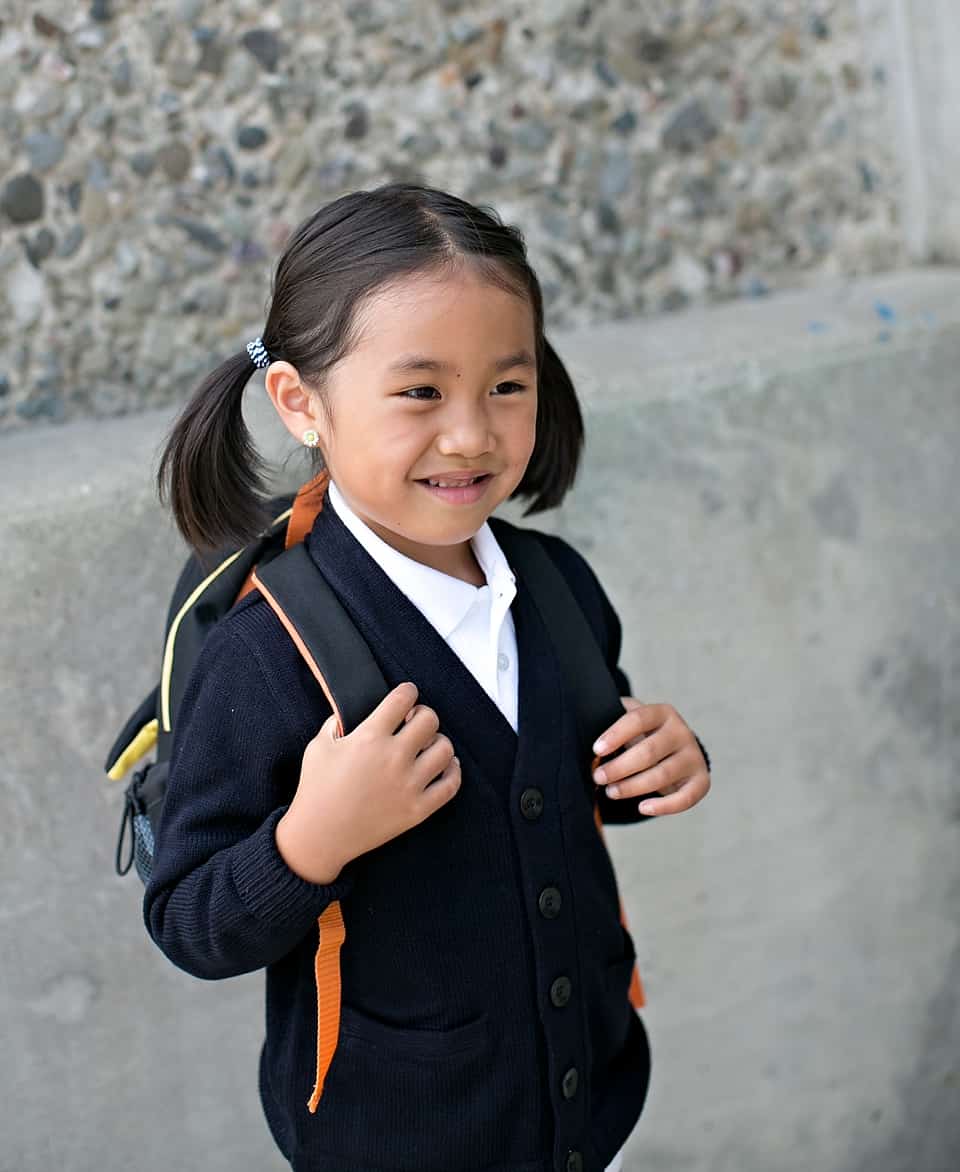 My daughter is starting kindergarten this fall and as any parent knows, this is a huge milestone. I still sometimes can't believe she will be starting "real" school. I've seen so many awesome first day of school photo ideas – like the ones we listed here – and was inspired to think of a way to celebrate this big day for my little girl.
I remembered capturing snaps of her first day of preschool, when she was around 2. After digging them up I decided to recapture the scene using the same backpack and similar clothes. Seen side-by-side, it's obvious that she's the same kid – but now she's a big girl and not a toddler.
Comparing the photos, I could see how much she's grown and how much she's stayed the same. Although this made a good back to school photo idea, you could do it at other major milestones- like at every birthday, special holiday, or major recitals at the end of the year.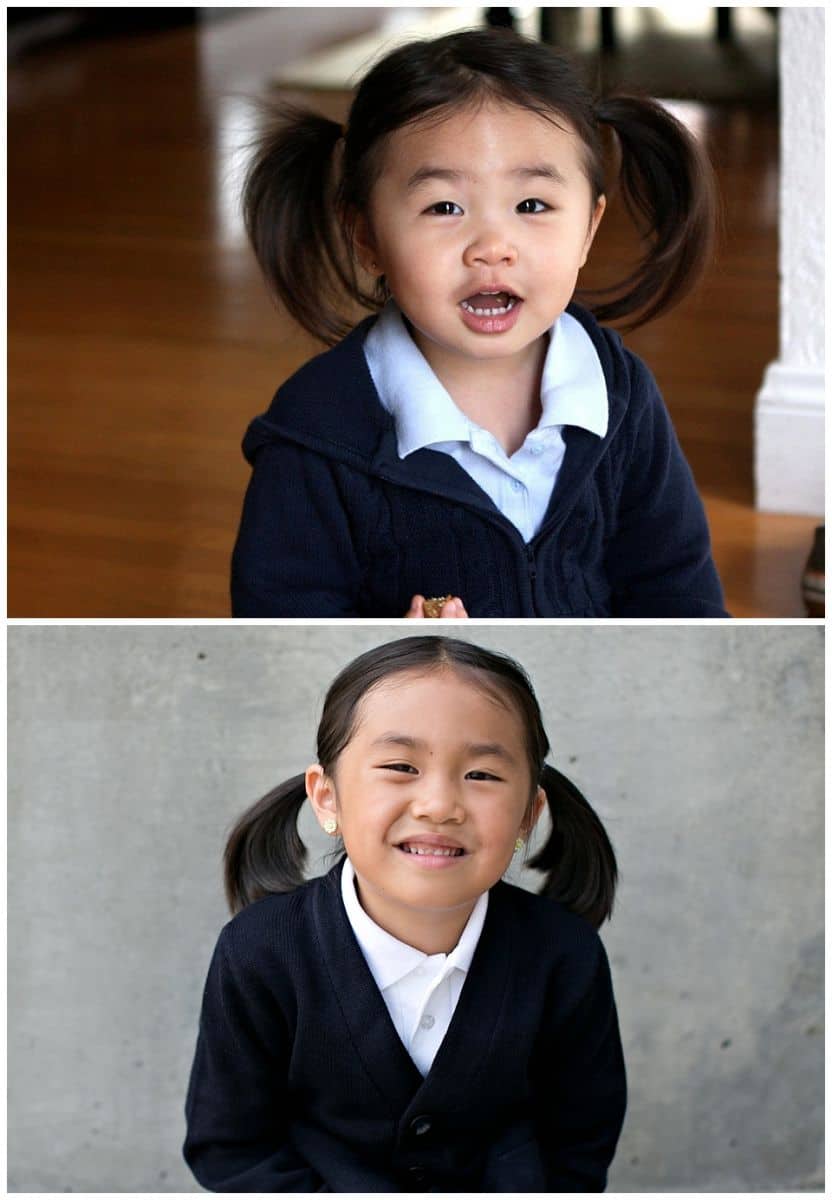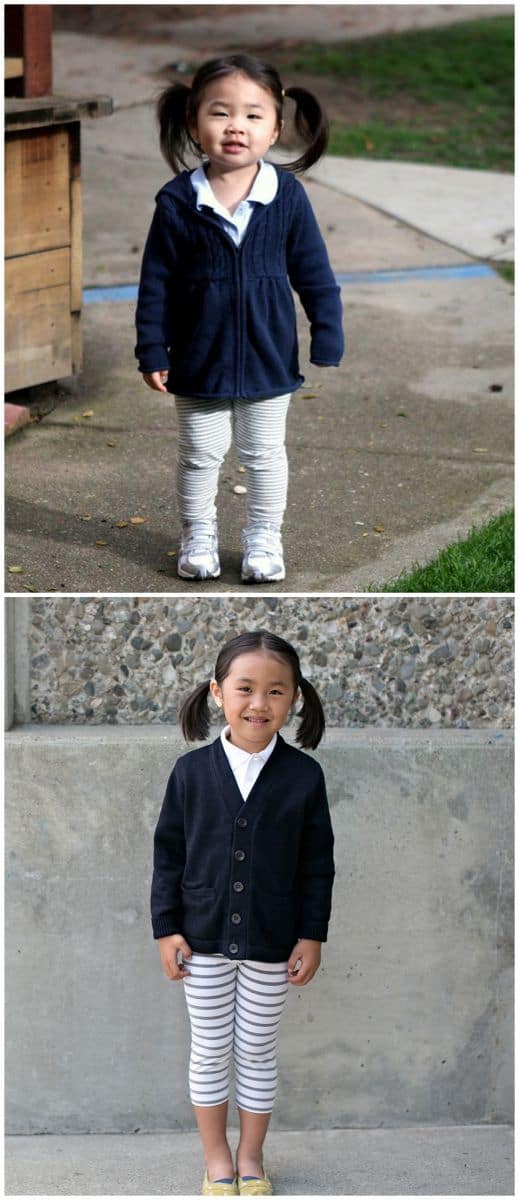 So what do you think? I hope this inspires you to dig through your old photos to try and recapture throwback days of your kids when they were adorable and chubby. And of course, I like to think my little girl will always be that same adorable child who looks on with wondrous eyes towards what the world has to offer.