Mornings can be rushed and if you have a preschooler who's starting school for the first time, some guidance on getting the morning routine down pat can be helpful. This cute free printable preschool morning routine chart is a fun way to get your preschooler in tip top shape for back to school. It includes 8 icons that are self-explanatory for children who aren't able to read yet.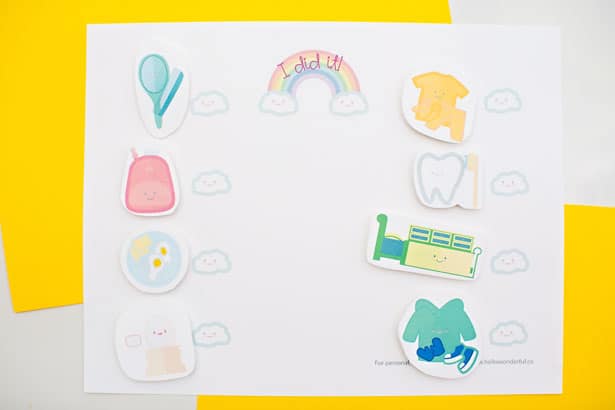 The icons include:
1) Brushing your hair
2) Getting your backpack ready
3) Eating breakfast
4) Going potty
5) Getting dressed
6) Brushing teeth
7) Making the bed
8) Getting jackets/scarves/mittens ready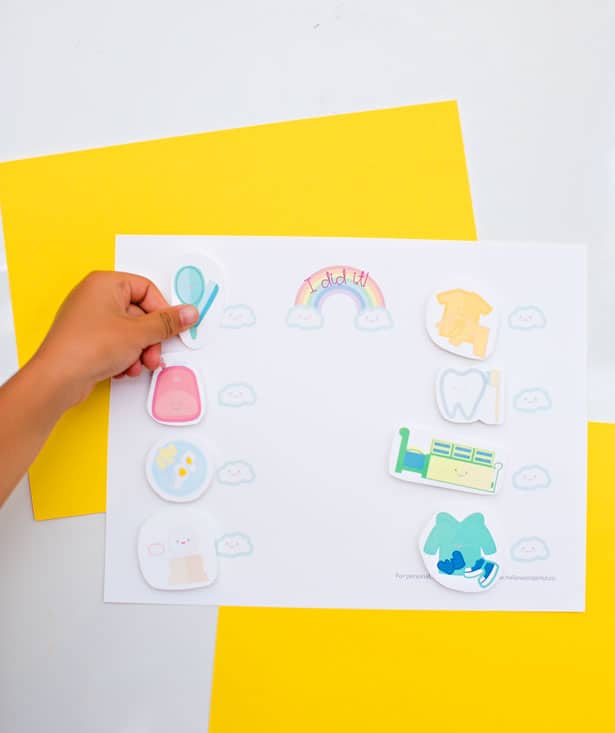 PRESCHOOL MORNING ROUTINE CHART – MATERIALS:
Card stock or construction paper
The Morning Routine Chart Free Printable
All you need to do is print and download the Free Printable Chart and icons right below.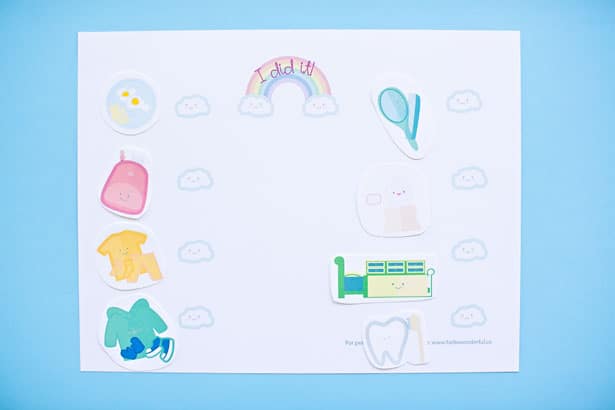 Print out the icons and cut them out. You can then attach magnets to the back and hang up the chart on a magnetic surface like the refrigerator.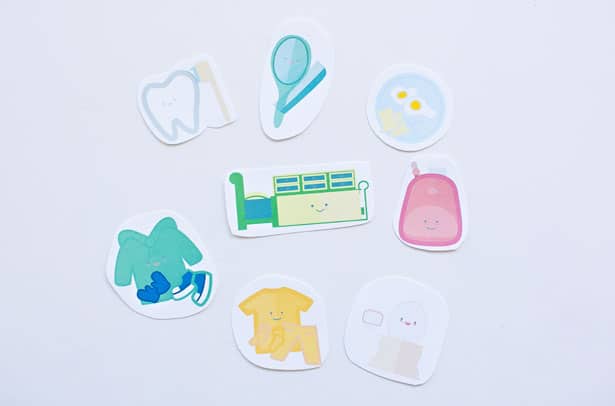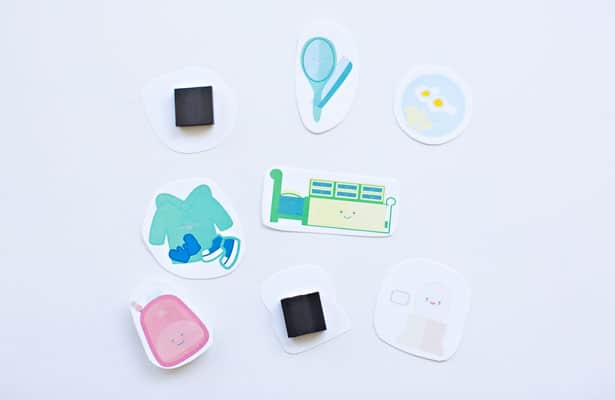 Kids move the icons to the smiley face when they are done with the tasks. It helps to laminate the chart and icons beforehand to make sure they will last.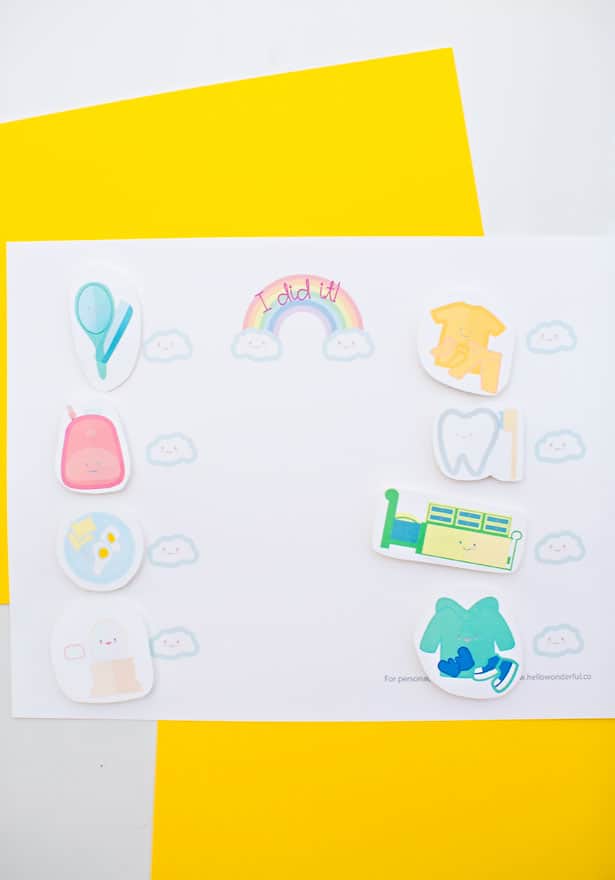 How do you get your preschooler ready for school? Check out more back to school ideas here!
PRESCHOOL MORNING ROUTINE CHART - FREE PRINTABLE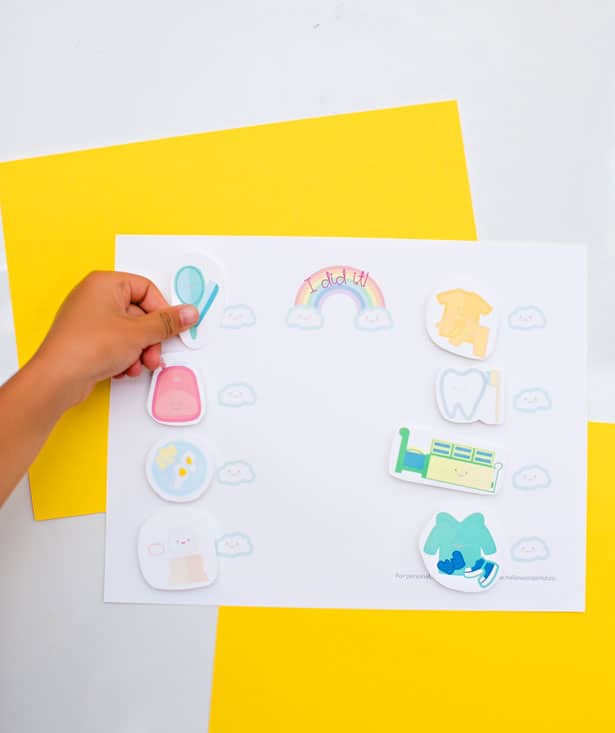 Make sure mornings with your kids go smoothly with a free printable preschool morning routine chart!
Materials
Cardstock or similar paper
Instructions
Print our our free printable template, cut out the icons and use to create your own morning routine!

*Printable is copyright hello, Wonderful and is for personal and non-commercial use only.