Follow us on Instagram for more fun ideas for kids!
Watch the video below to see how to make these adorable Rudolph Reindeer Rock Family Art. Make sure to subscribe to our YouTube channel for more fun videos!
This Rudolph Reindeer Family Rock Art is a cute family holiday decor you can display each holiday season
Your family will love decorating and making their own Rudolph Reindeer Family Rock art this year to celebrate the holiday season!
You can bring it out and display on a mantle or wall each year!
Painted rocks make a fun and easy Christmas holiday craft for kids.
We love making painted rock art and last year made Christmas Kindness rocks so it seems fitting that we follow up with our favorite reindeer and make him into a cute rock too!
We were inspired to make this festive Rudolph Rock Family from one we saw here on Etsy.
To make it easy for kids to make and craft friendly, we used pom poms for noses and googly eyes. We also used a wood slab to bring out that rustic holiday decor that's always in season.
If your handwriting is not the best (like mine!) Sticker letters are a great way to add personalization and style to your rock art!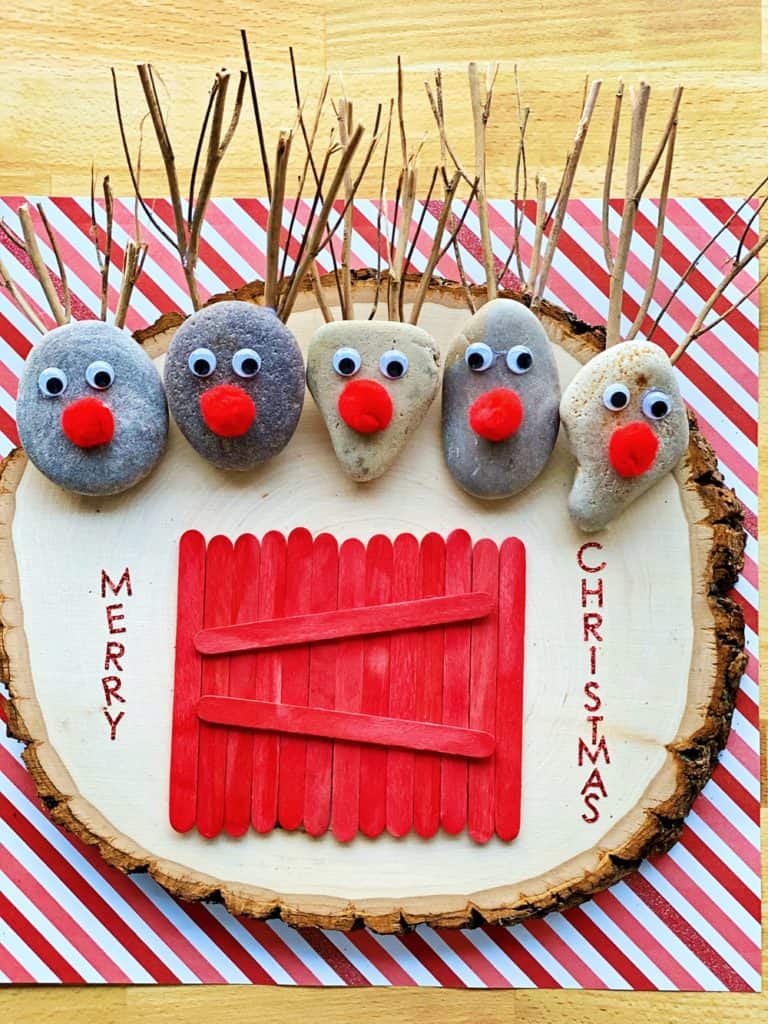 How can I personalize my Reindeer Rock Art?
You could write each family member's name and initial under each reindeer. Or you can add a special message on the side or bottom of the board or even inside the fence.
We chose to use a wood slab as the canvas but you could also use a white canvas to make the rocks pop or a shadow box.
One thing for sure is that each will be unique and cherished each holiday season.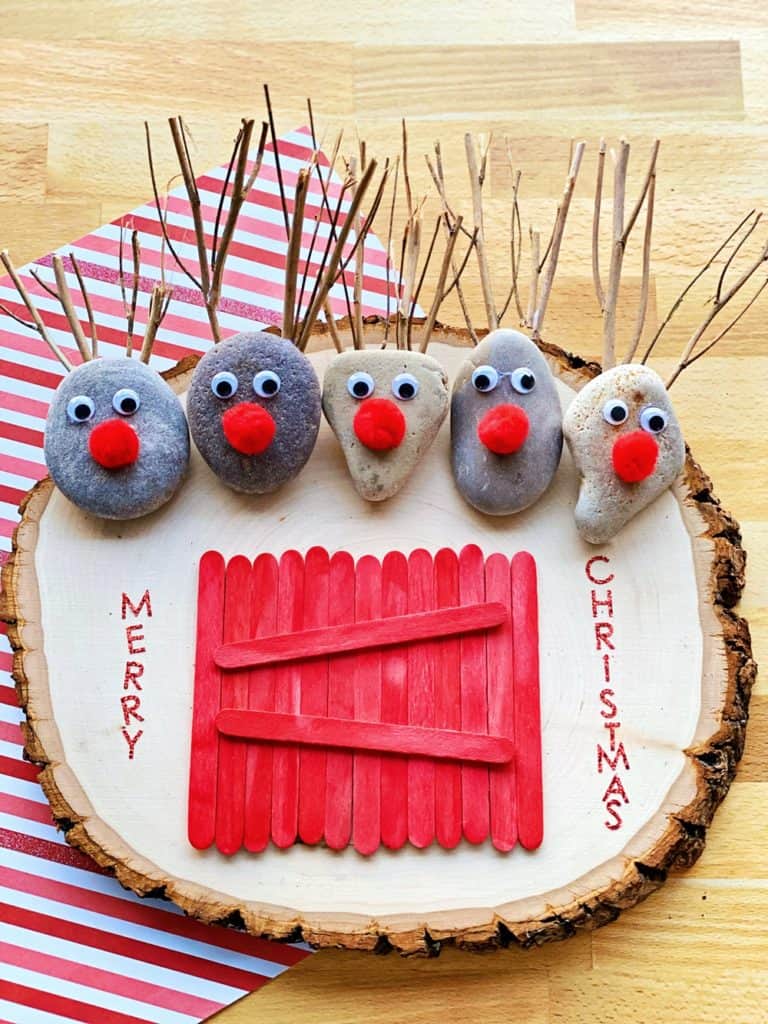 Rudolph Reindeer Rock Family Art – Materials:
Twigs or branches
Googley eyes
Red pom poms
Red craft sticks (or paint plain ones red)
Wooden slab (found in craft sections of stores) or white canvas/shadow box
Packing Tape
Hot glue gun or if you want stronger glue that will last, use something strong like E6000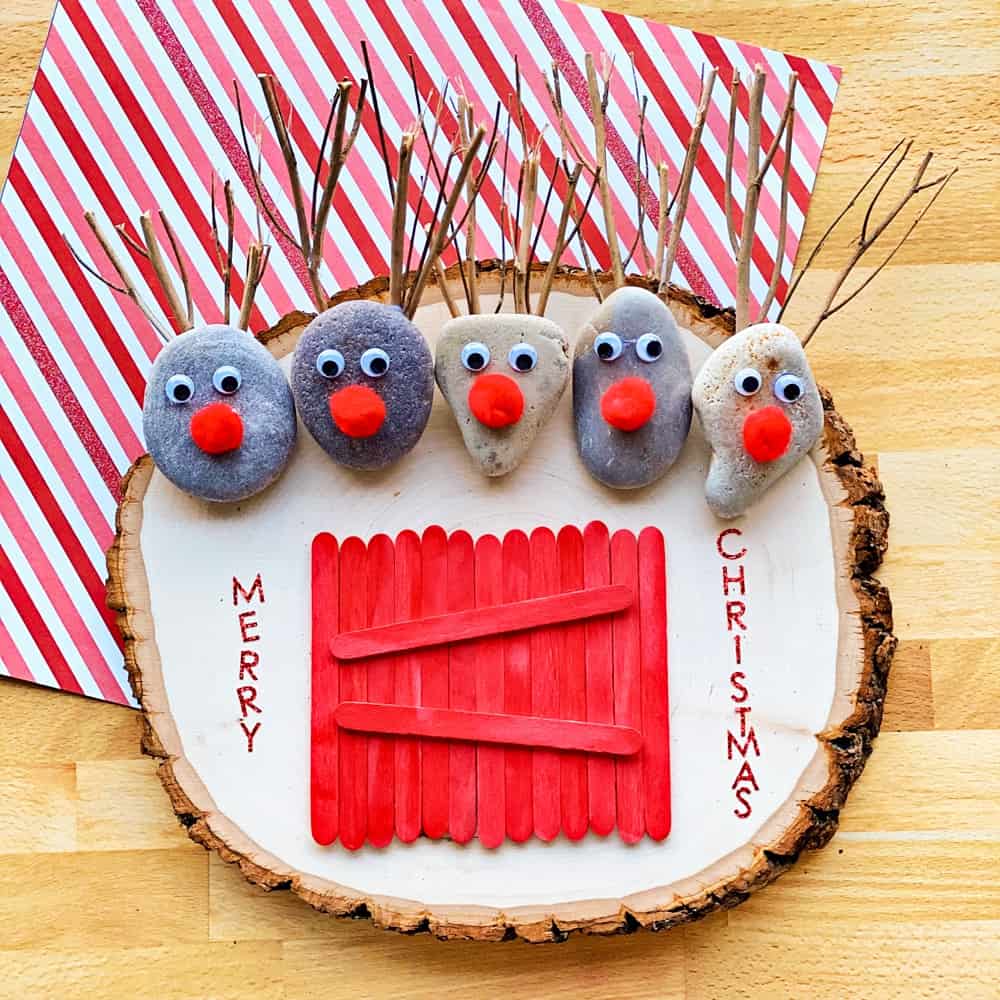 INSTRUCTIONS:
Step 1. Glue on your eyes, nose and antlers to each reindeer rock.
Step 2. Glue the rocks to your canvas.
Step 3. Line up your red craft sticks to make a fencer and then add two strips of packing tape to hold them together. Flip the fence and hot glue to the canvas. Add two sticks across the front of the fence.
Step 4. Add sticker letters to write a message on the canvas or write using your own lettering with a marker that won't bleed.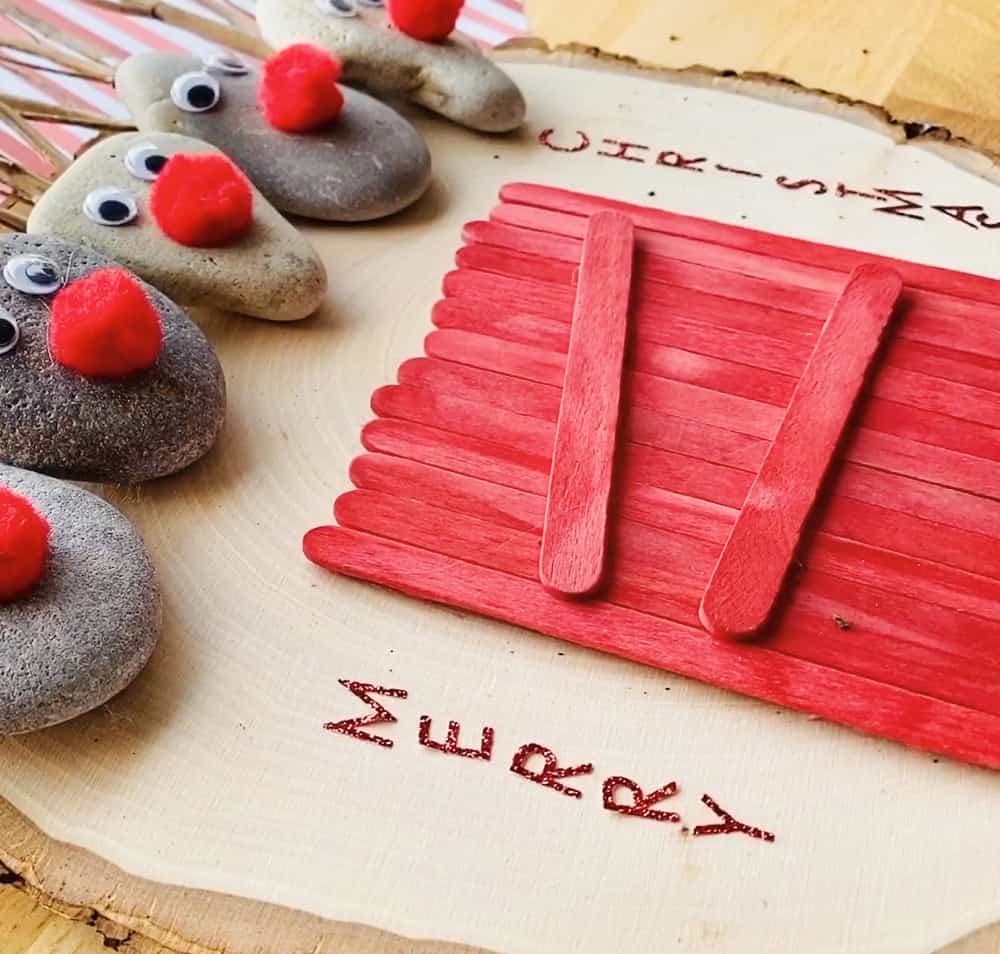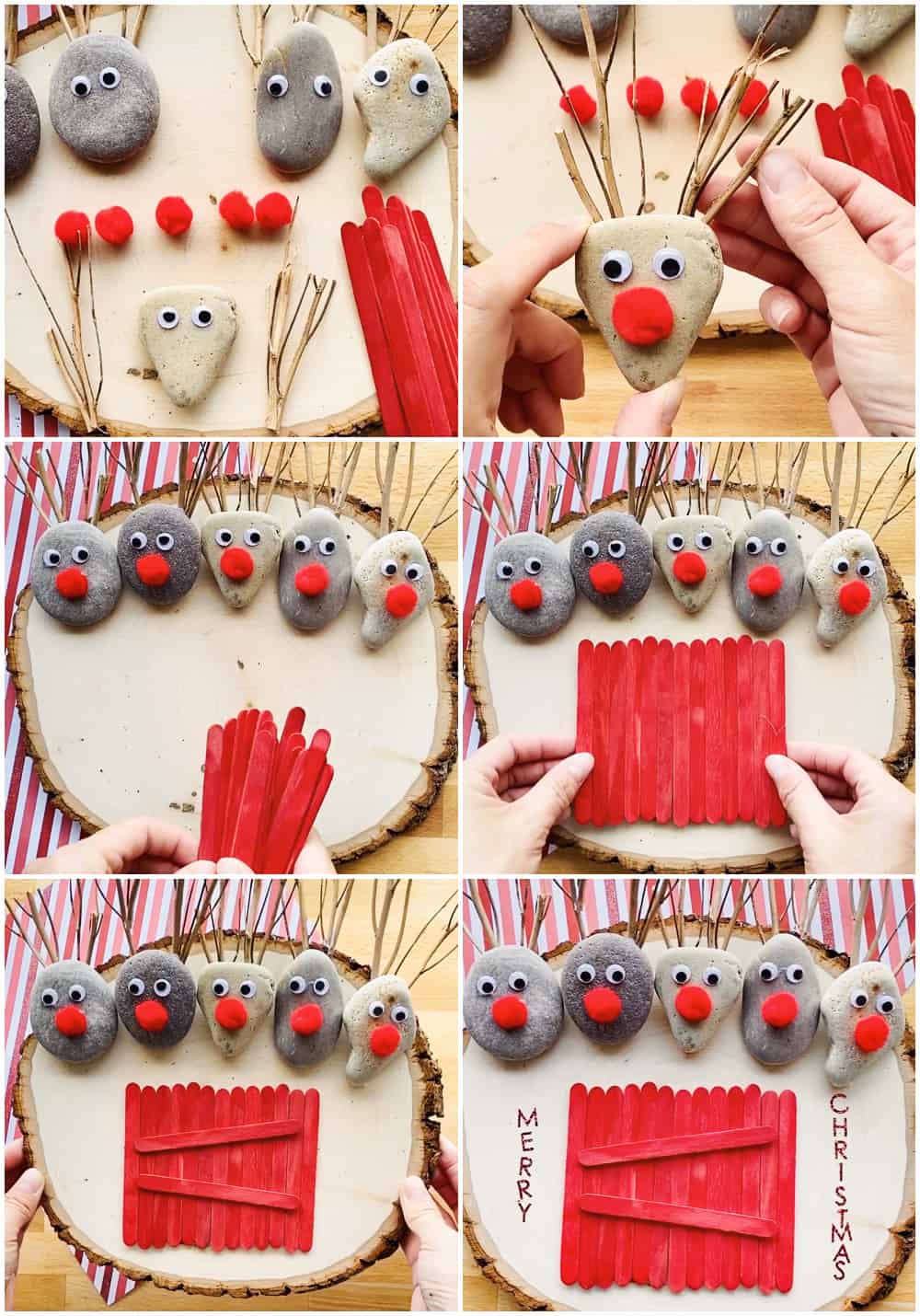 If you love this Rudolph Craft, make certain to take a peek at some of our other super fun Christmas activities and crafts as well!
______________________________________________________________________________________________________
Disclosure: Some of the links in the post above are "affiliate links." This means if you click on the link and purchase the item, we will receive a small affiliate commission. Regardless, we give our promise that we only recommend products or services we would use personally and believe will add values to our readers. As well, as an Amazon Associate I earn from qualifying purchases.