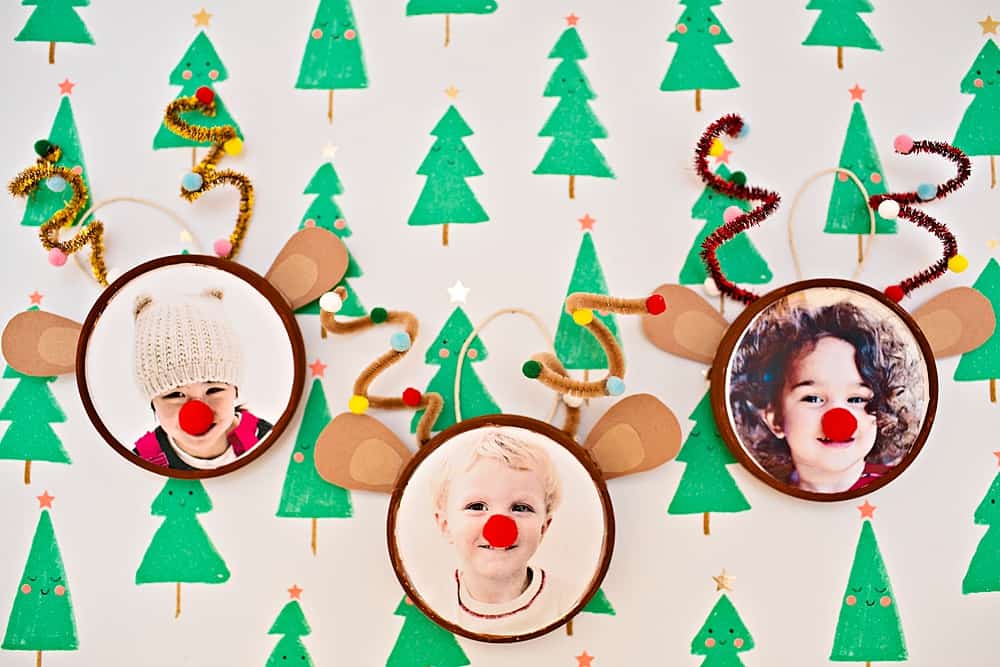 Follow us on Instagram for more fun ideas for kids!
Scroll all the way down to watch the video below for the step-by-step video in how to create these adorable personalized Rudolph Reindeer Photo Ornaments and make sure to subscribe to our YouTube channel for more fun videos!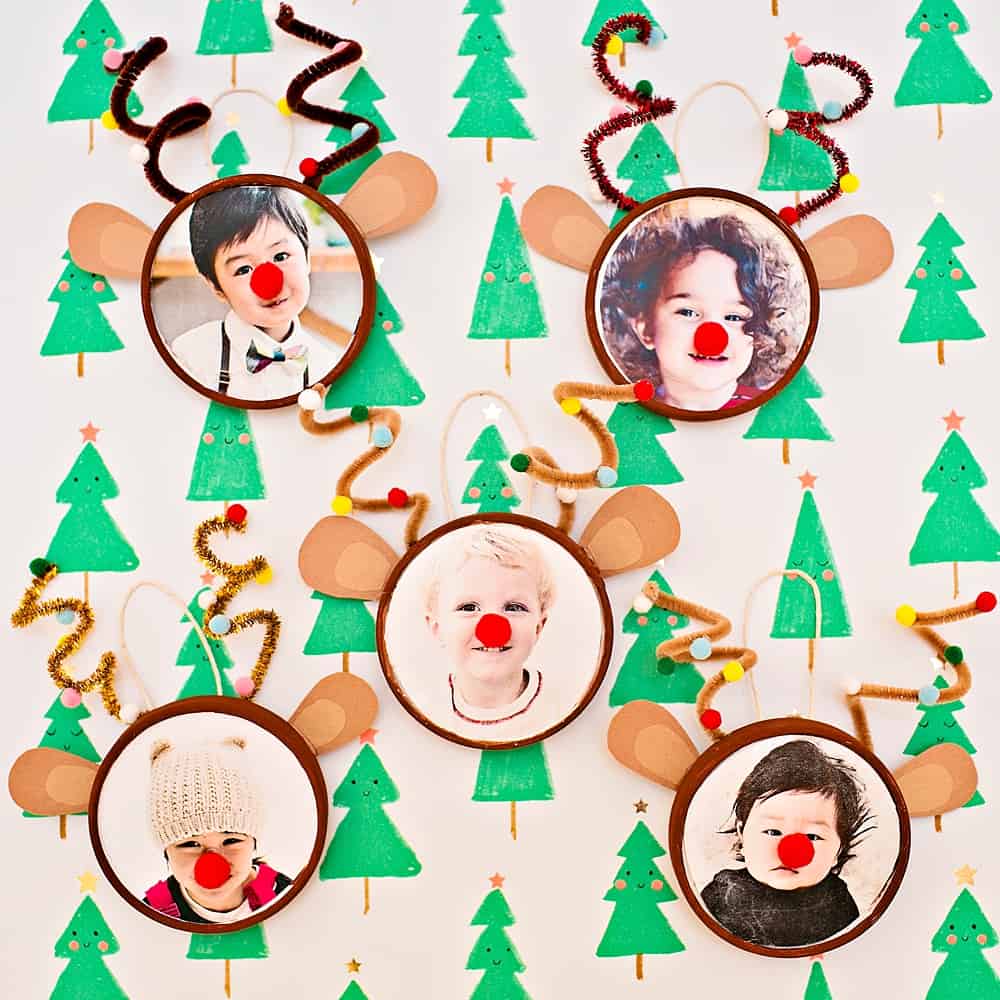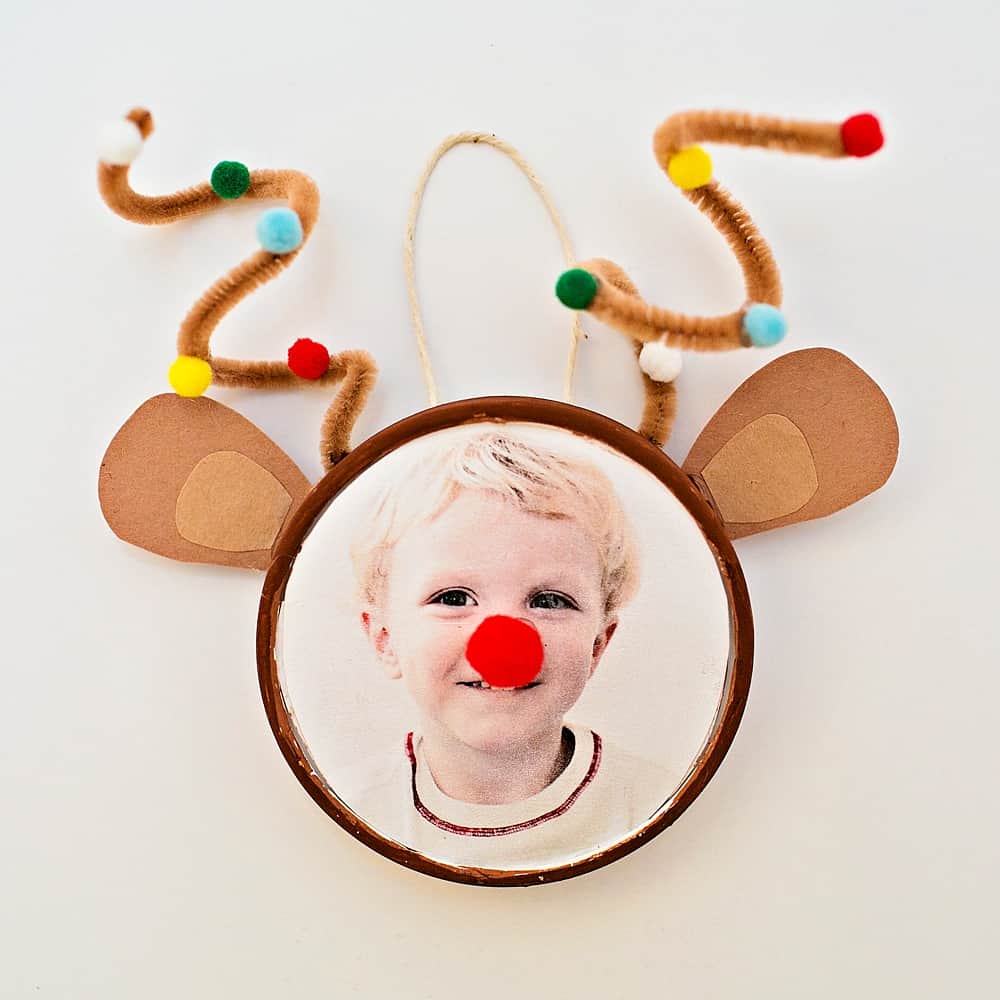 Chances are your kids know the lyrics to this popular Christmas song by heart:
Rudolph the Red-Nosed Reindeer
Had a very shiny nose
And if you ever saw it
You would even say it glows
All of the other reindeer
Used to laugh and call him names
They never let poor Rudolph
Join in any reindeer games
Rudolph is a favorite of Santa's helpers and his bright red nose makes him stand out from the rest of the reindeers.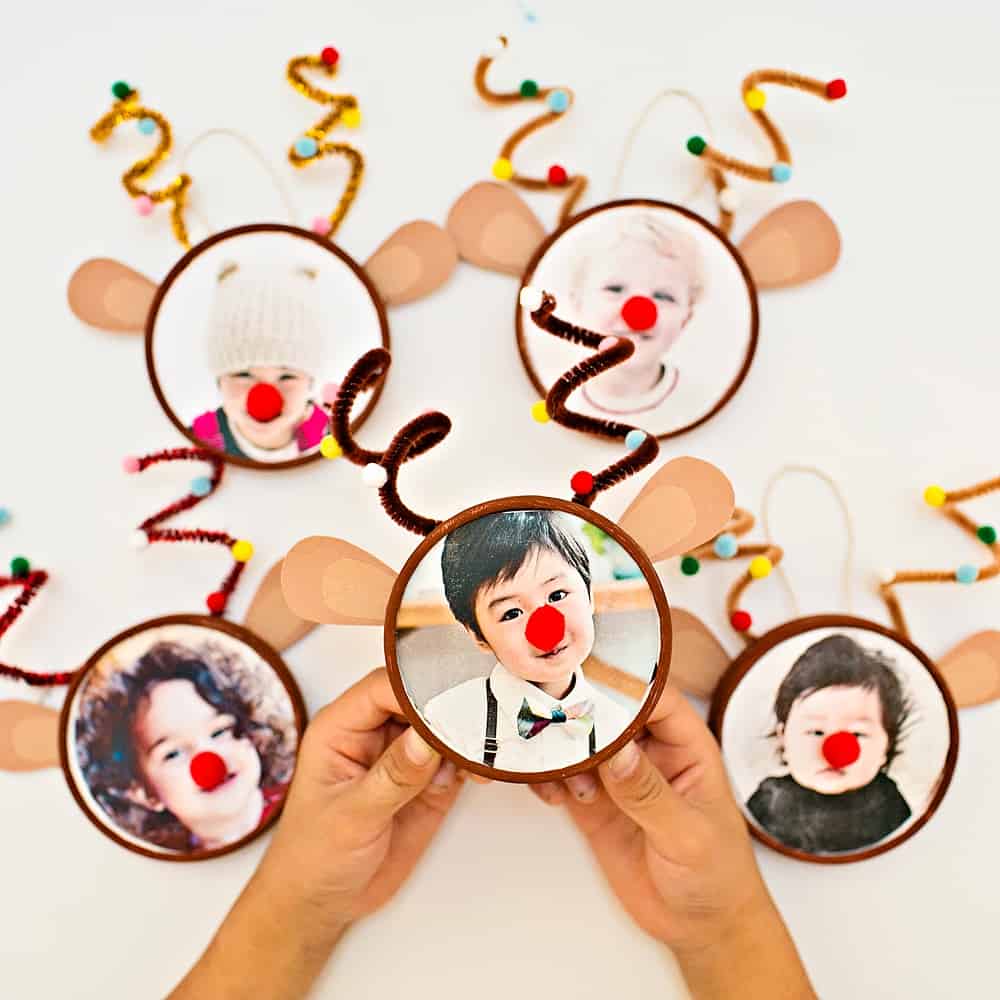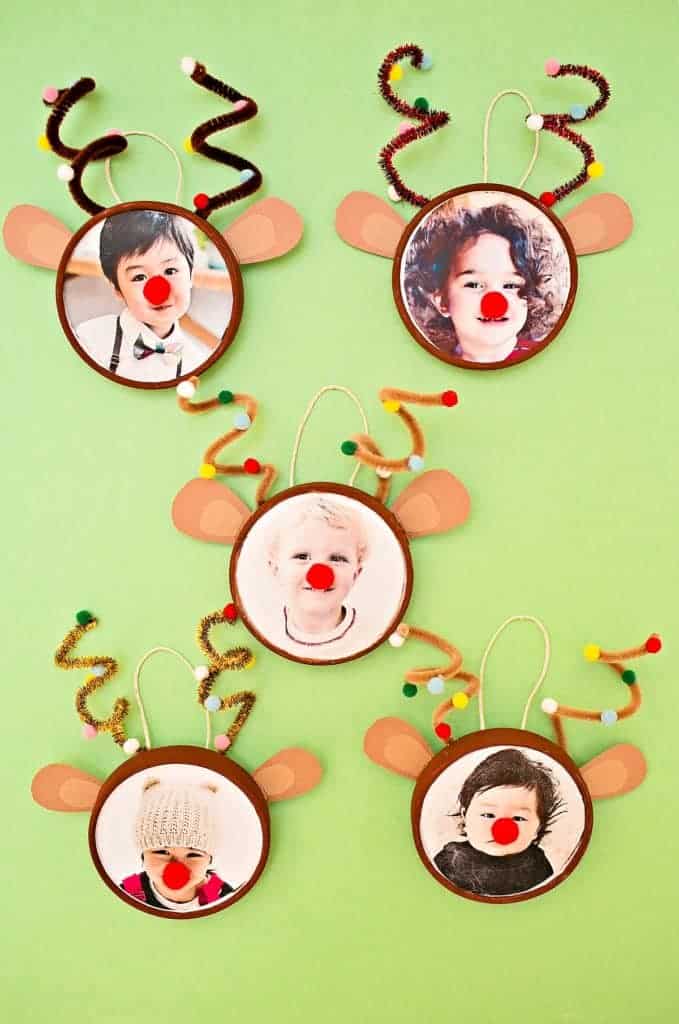 Make your kids stand out with these easy and cute DIY photo ornaments inspired by Rudolph to bring a smile on the Christmas tree.
Kids will giggle and be delighted to point to their shiny big red nose!
Read more below on how to make these simple festive ornaments and make sure to watch the video below!
RUDOLPH REINDEER PHOTO ORNAMENTS – MATERIALS:
Paper lids (the kind from to-go food containers, but you can also use a piece of round cardboard in a pinch)
Brown paint, paint brushes
Brown and light brown cardstock
Pipe cleaners (browns, glittery gold, glittery red)
Photo of your child (at least 4″ square)
Twine
Strong tape (we used packing tape)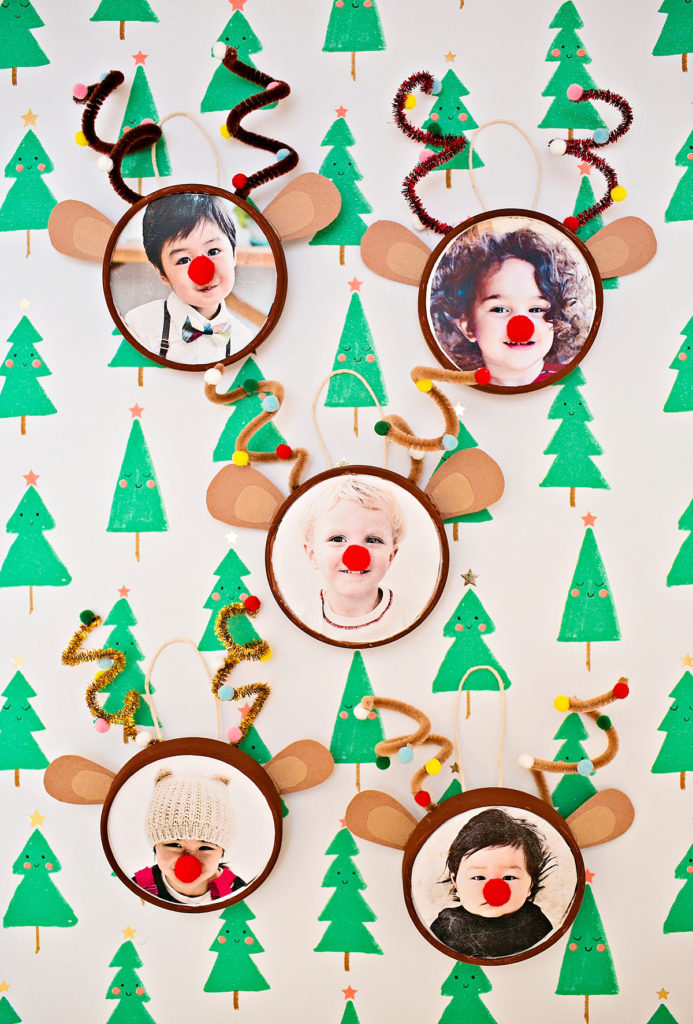 INSTRUCTIONS: 
Step 1. Paint your lid brown and allow to dry
Step 2. Print out a photo of your child's face, 4 x 4 inch square will do. Use the lid to trace and cut your photo into a circle, trim to fit in the lid. Glue photo to the lid.
Step 2. Twist your pipe cleaners with something round and then hot glue them to the back of the lid to make antlers. Hot glue mini pom poms as light.
Step 3. Cut two large ears and two small inner ears from your brown papers. Glue the inner to the outside ears and hot glue the ears to the lid.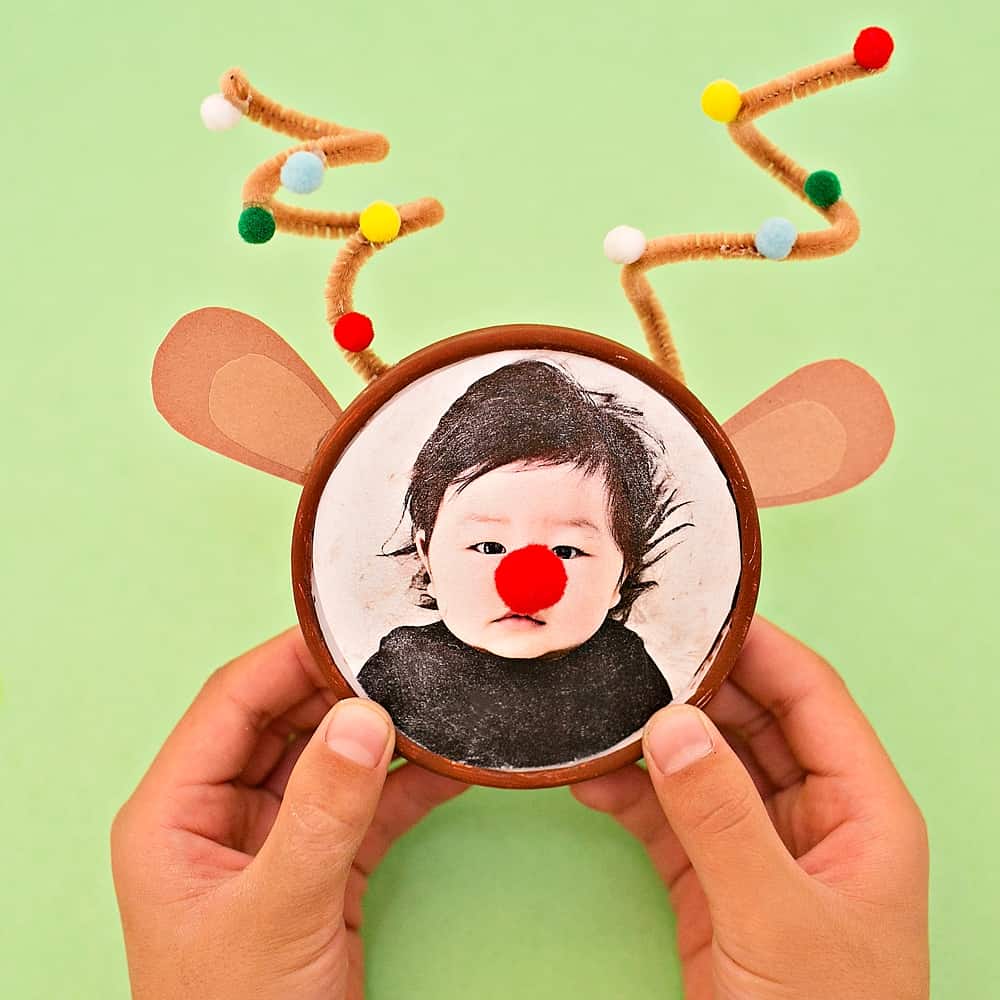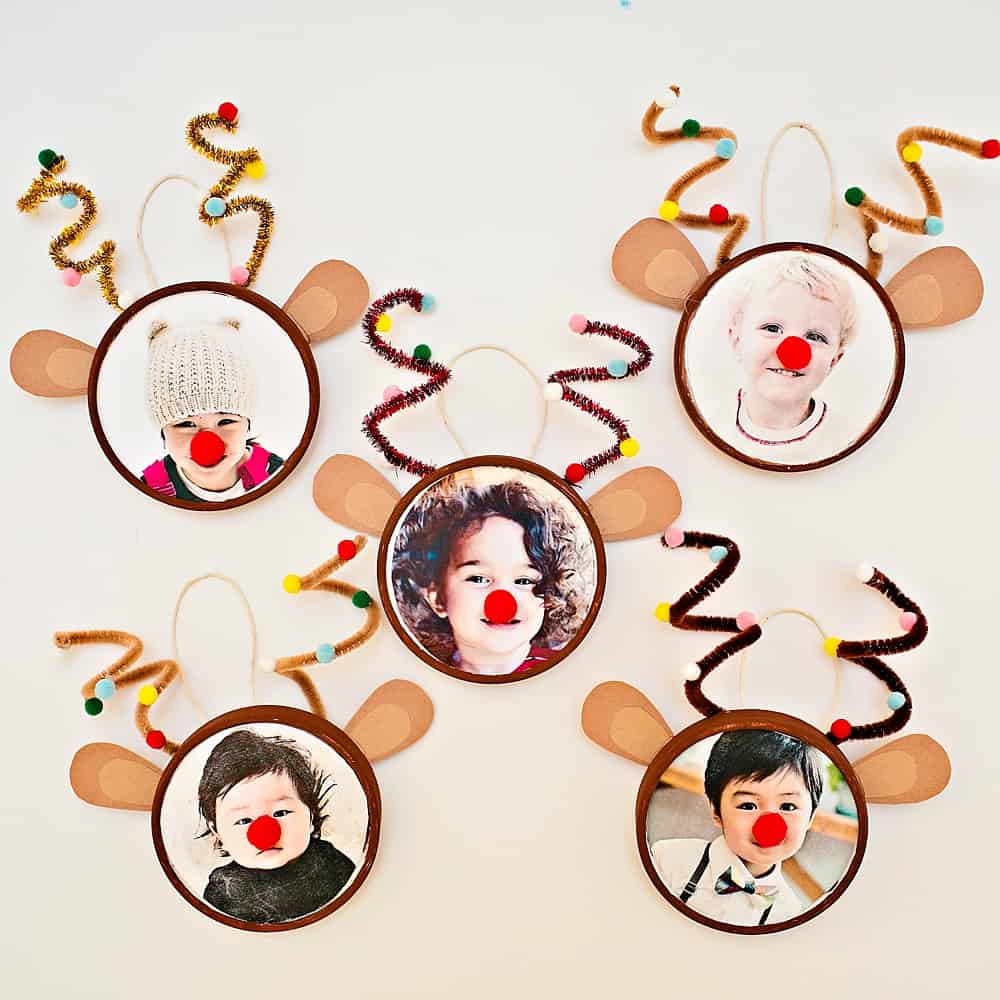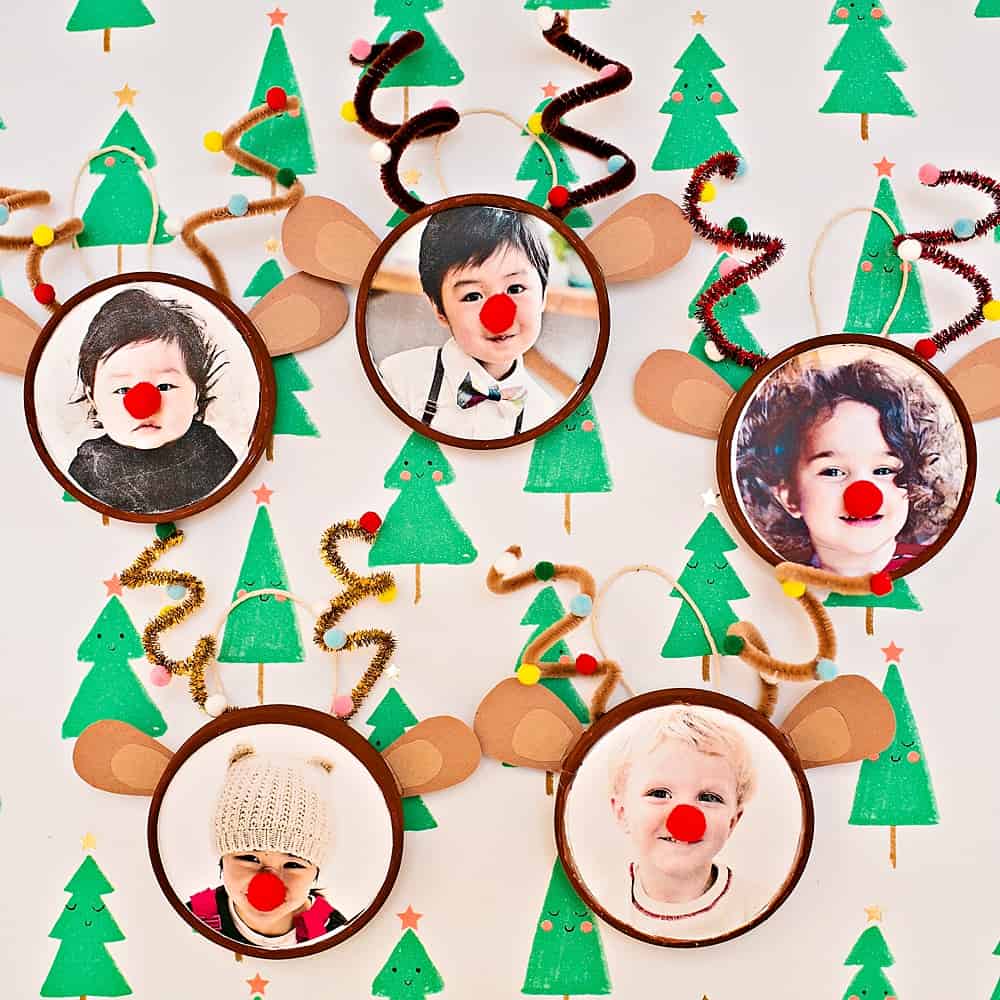 Aren't these the most adorable Santa's reindeers? This would make a wonderful classroom Christmas art project or holiday keepsake from kids to parents!
Watch the video below to see how to make these delightful Rudolph Reindeer Ornaments:
---
Disclosure: Some of the links in the post above are "affiliate links." This means if you click on the link and purchase the item, we will receive a small affiliate commission. Regardless, we give our promise that we only recommend products or services we would use personally and believe will add values to our readers.