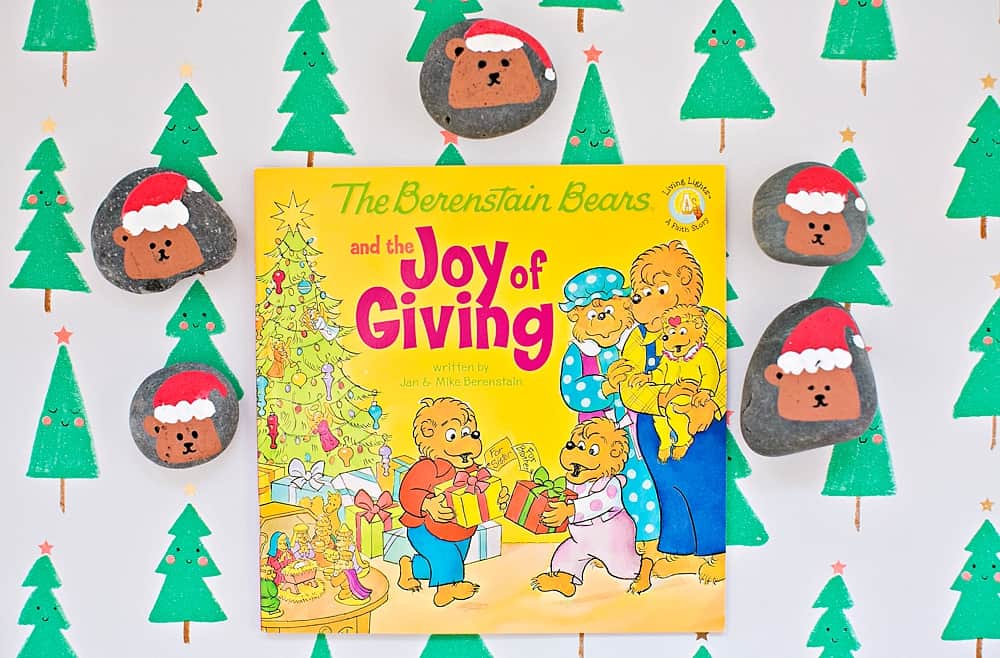 This post is sponsored by Zonderkidz. All thoughts and opinions are my own.
This holiday season, more than ever, I think we can all agree that we need to give as much kindness as possible. There are so many people in the world that are hurting or lonely, especially during the holidays.
As a parent, it is my job to teach my children about giving back to those who could use a bit of kindness. This year, we are working on a fun family kindness project that spreads a bit of joy and is one of those things that 'keeps on giving'. We sat down as a family to create these adorable Christmas Bear Kindness Rocks.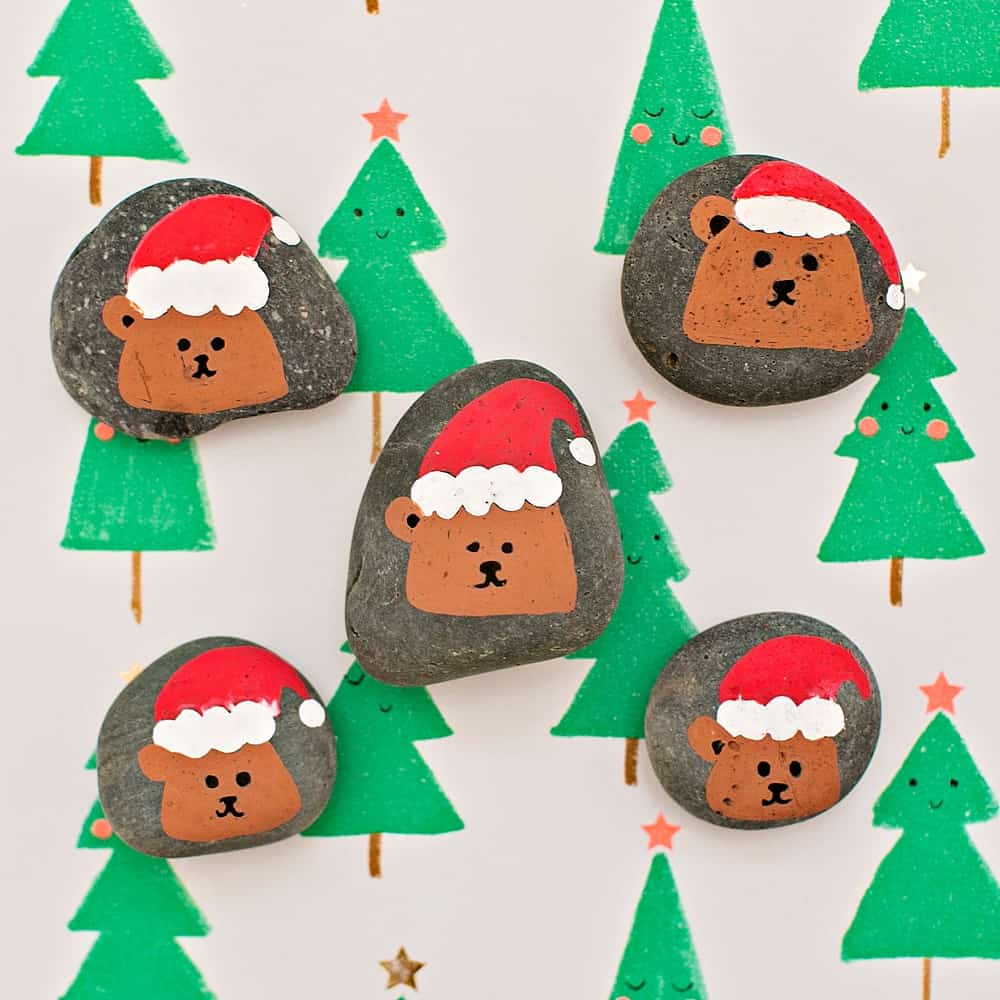 This was inspired by my daughter's Rainbow Rock Kindness Project and our new favorite children's book about kindness, The Berenstain Bears and the Joy of Giving.
In this sweet book, Brother and Sister bear start to understand what a joy it is to give back to others. This book is a must read for all families this holiday season. It sparks a wonderful conversation within your family, and helps to teach the important lesson of giving back. It also teaches what a joy it truly is to spread kindness and think of others!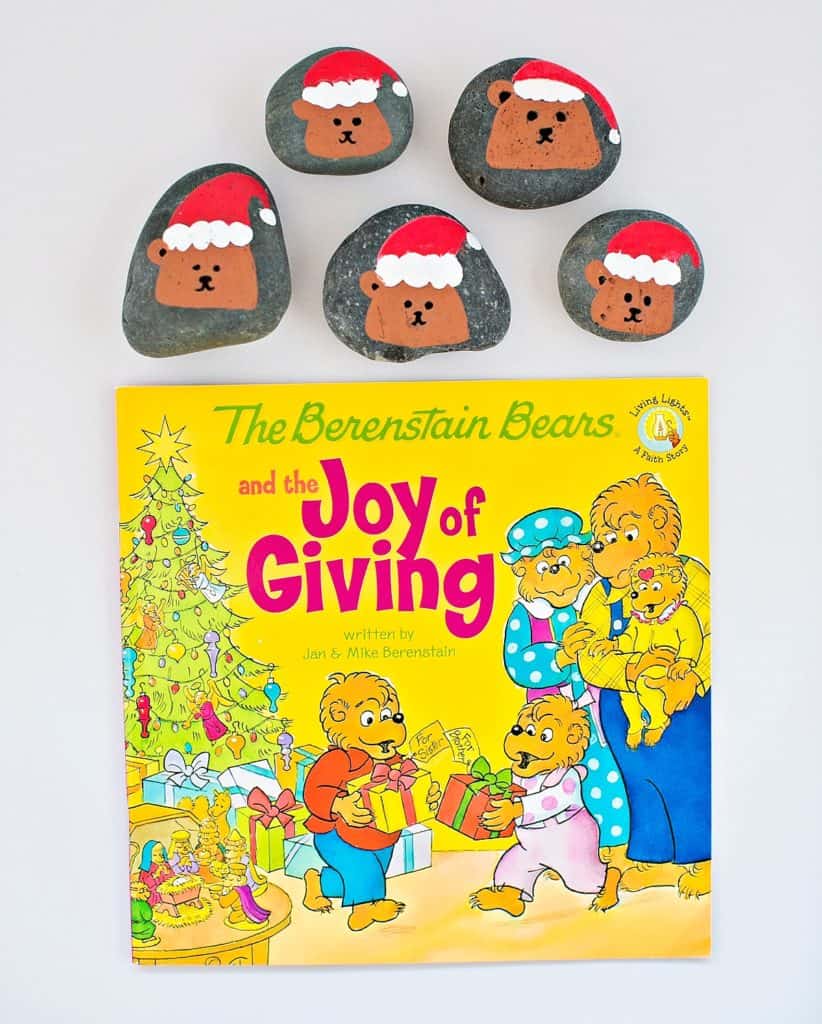 While we were creating the rocks, we also discussed how leaving them for people to find spreads a bit of holiday cheer. We talked about how the holidays aren't always joyful for everyone and how it's fulfilling to spread kindness wherever we are, sometimes that can mean holding a door for someone or simply smiling at them.
What a great discussion as a family, and life-long lessons learned! After you create your Christmas Bear rocks, you simply leave them in different places to spread a bit of cheer. You can leave them scattered around your neighborhood for friendly faces, , or how about for the hardworking people you see working especially hard during the holiday season, like service workers, restaurant staff, or your local mailman.
To create your own rocks, use the tutorial below: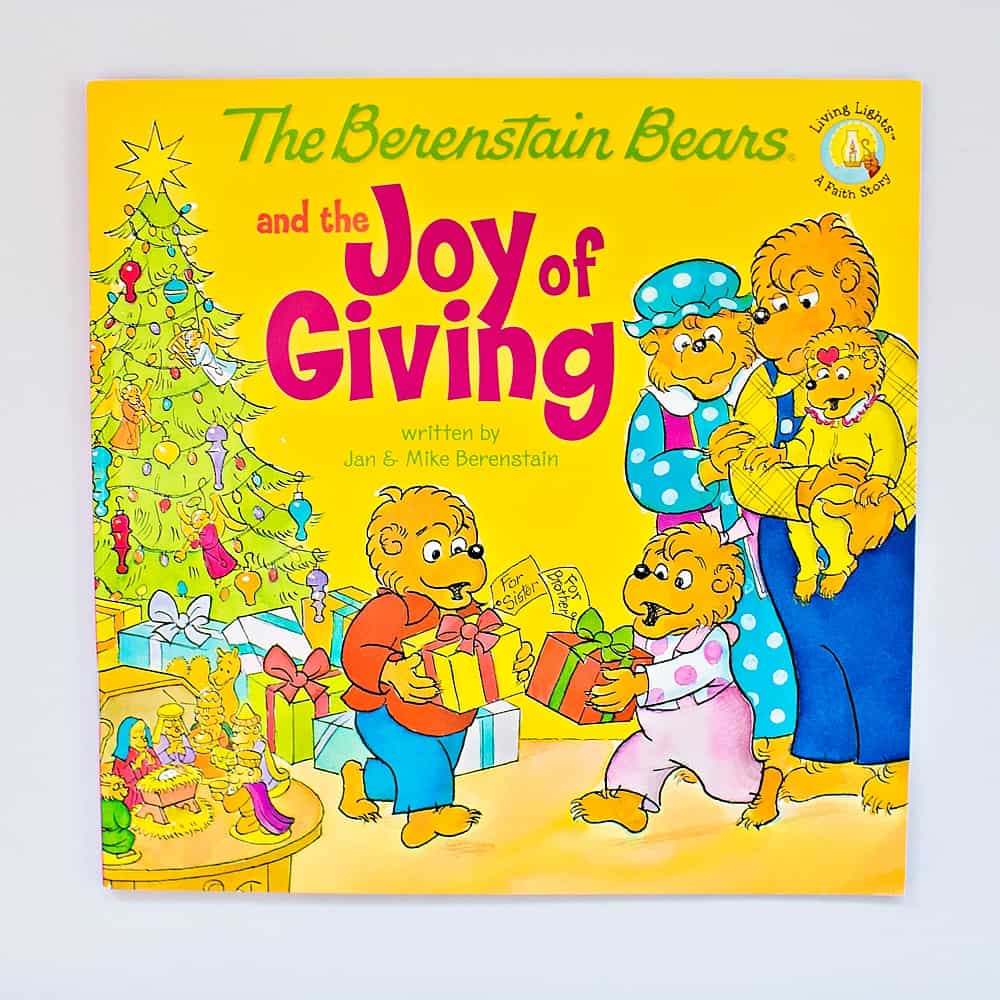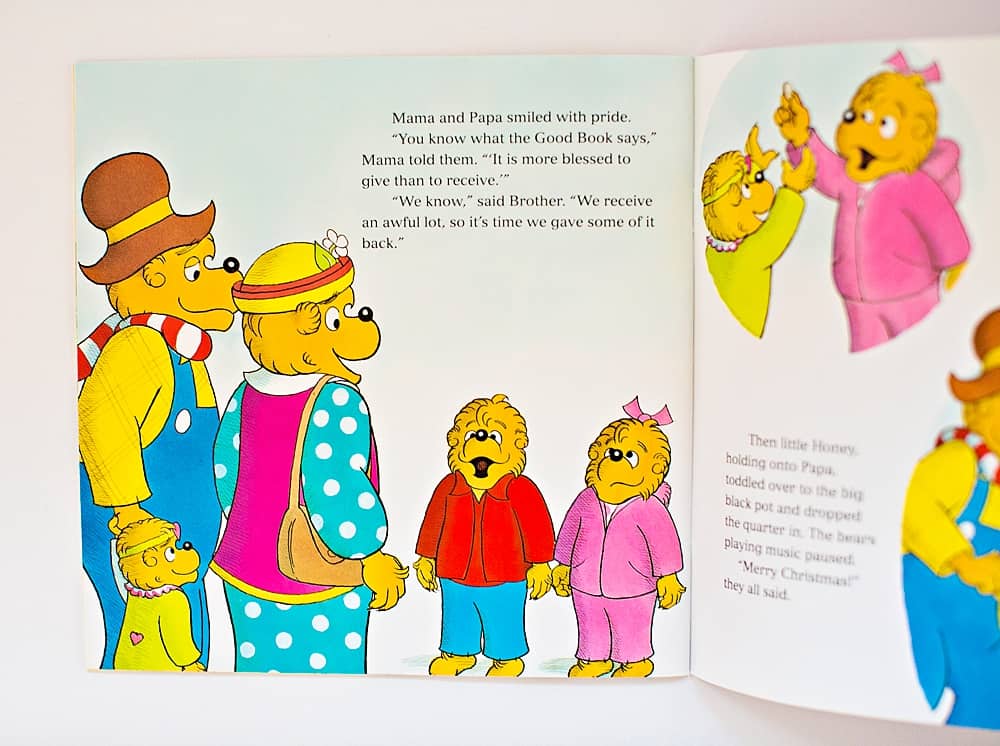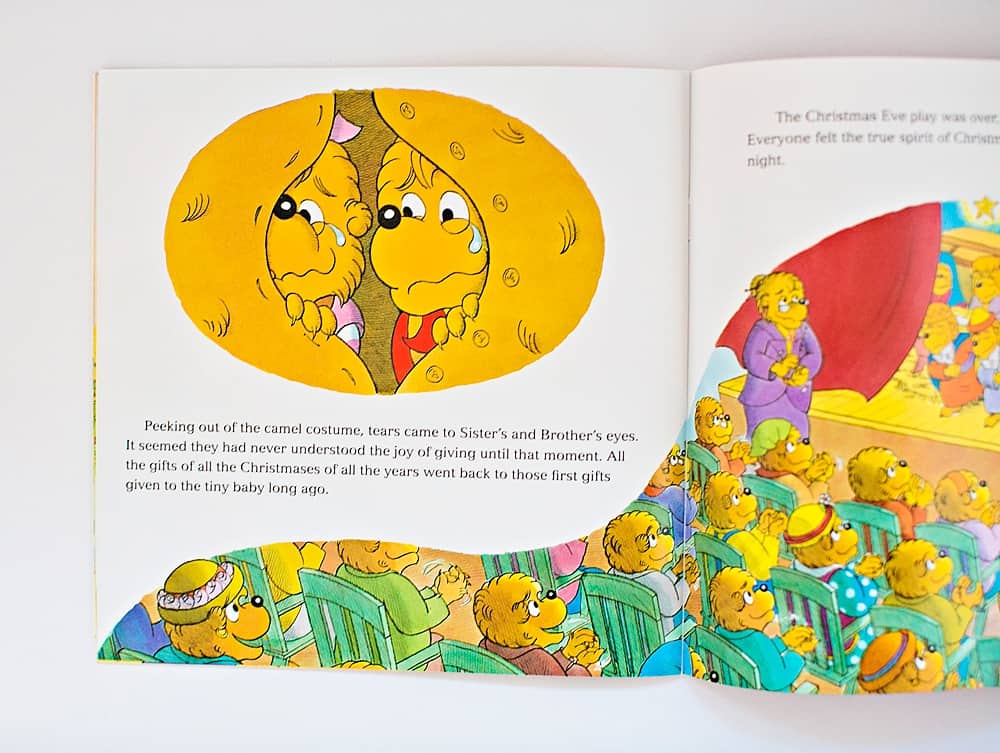 CHRISTMAS BEAR KINDNESS ROCKS – MATERIALS:
* Rocks that are cleaned from debris and dust
* Paint markers in brown, black, red and white colors
* Clear Varnish Spray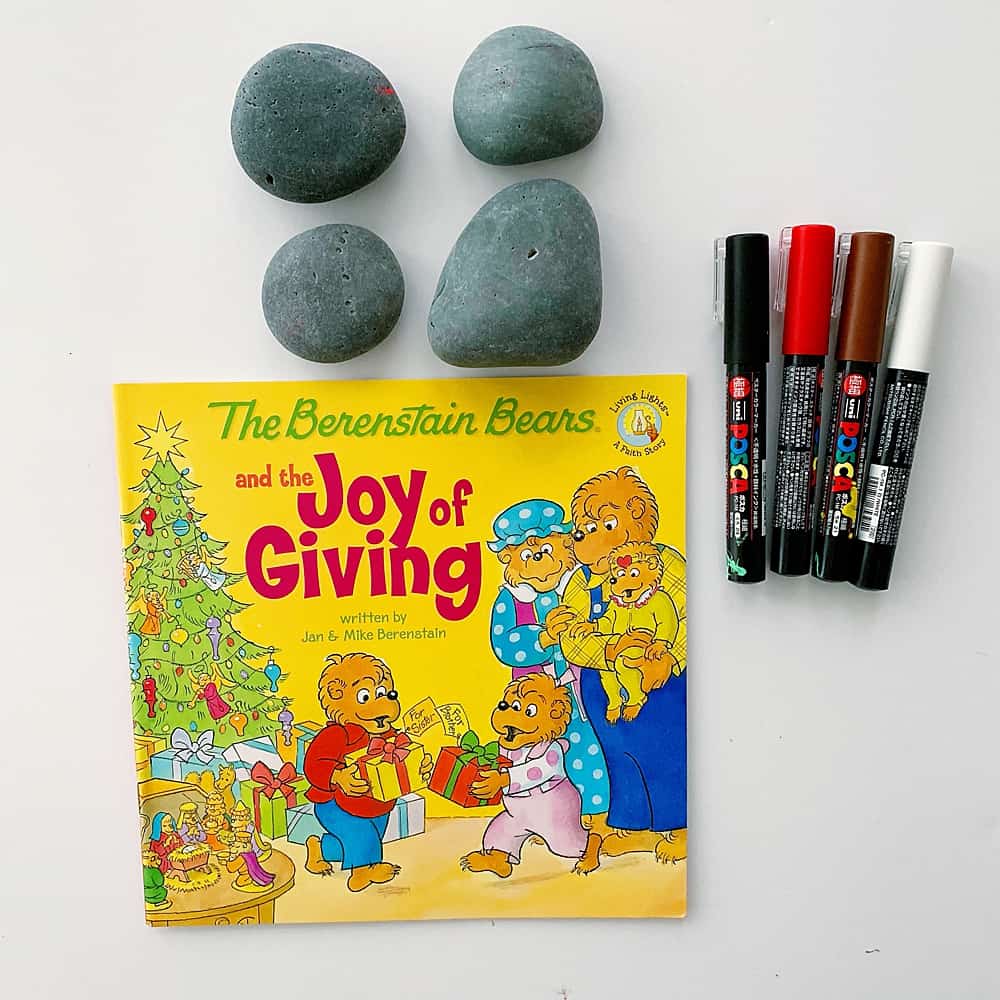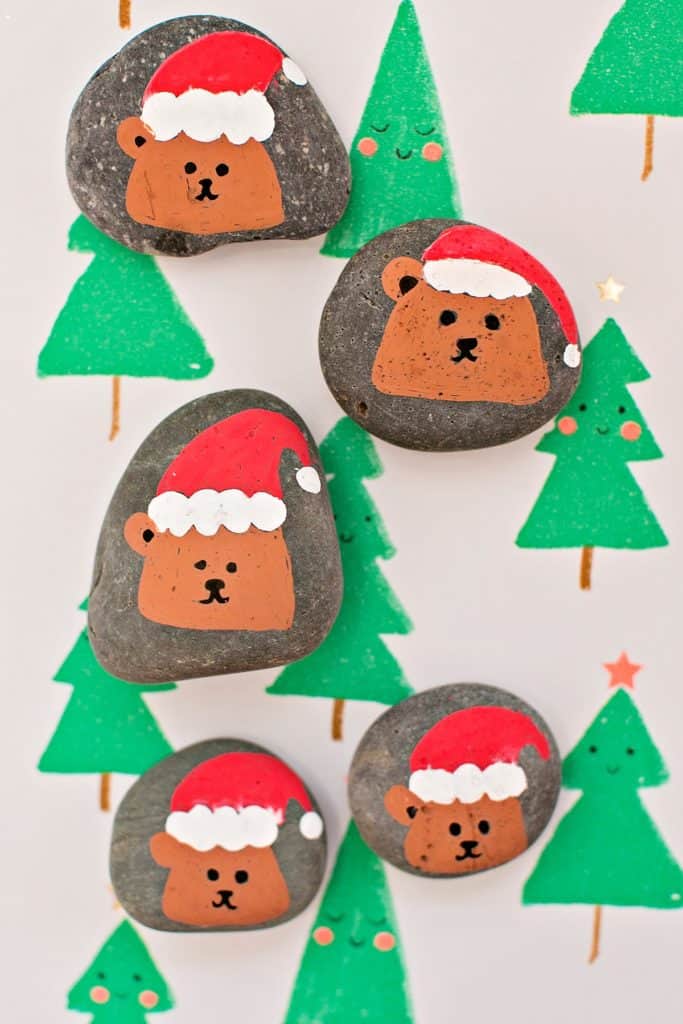 INSTRUCTIONS:
Step 1. Make sure your rocks are clean. We simply rinsed ours under water cleaning off any dust and then allowed them to dry on a paper towel.
Step 2. Make a simple bear bear face by drawing a rounded trapezoid shape (you can use ours as an example). Color in with your brown marker. Add the nose and features like eyes in black.
Step 3. Add a Santa hat! Make it simple with just a white border and red hanging hat. Use our photos as an example.
Step 4. Once your rocks are dried from the paint, spray your varnish lightly over the top to seal the paint. Make sure to do this in a well ventilated outdoor area.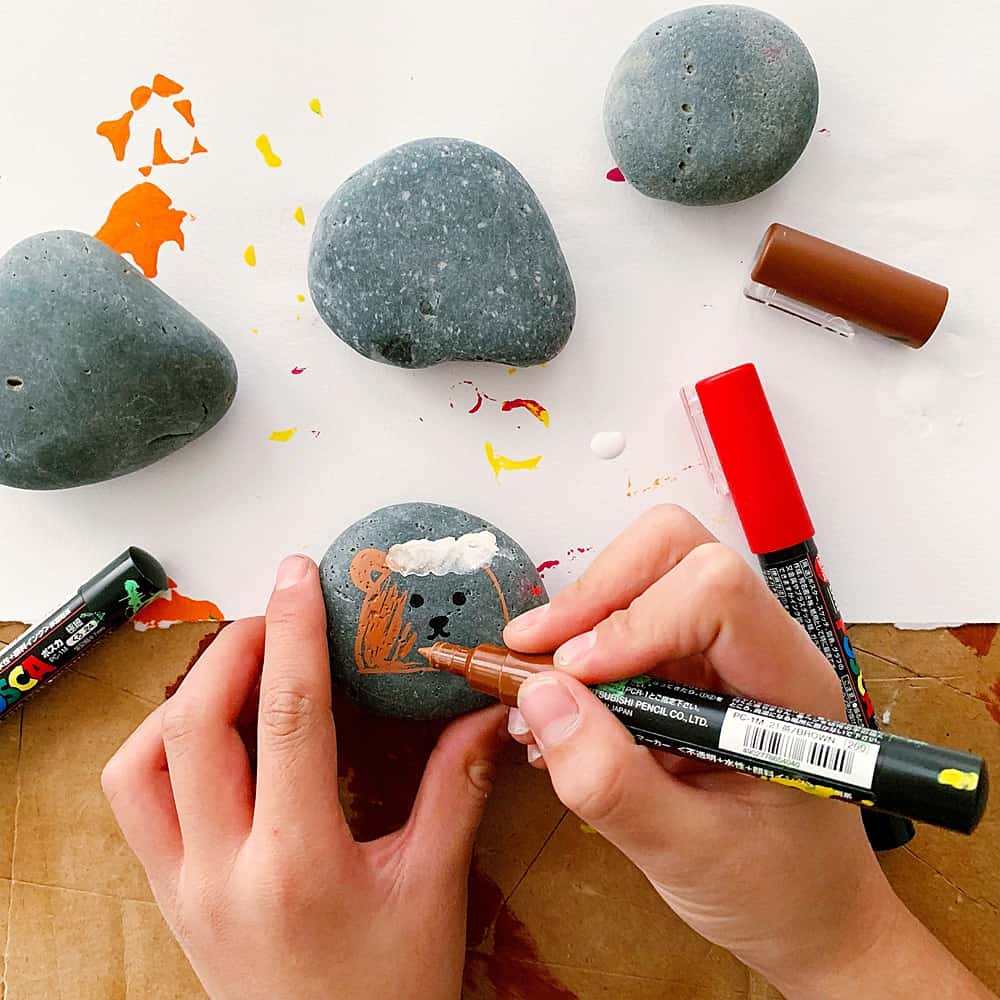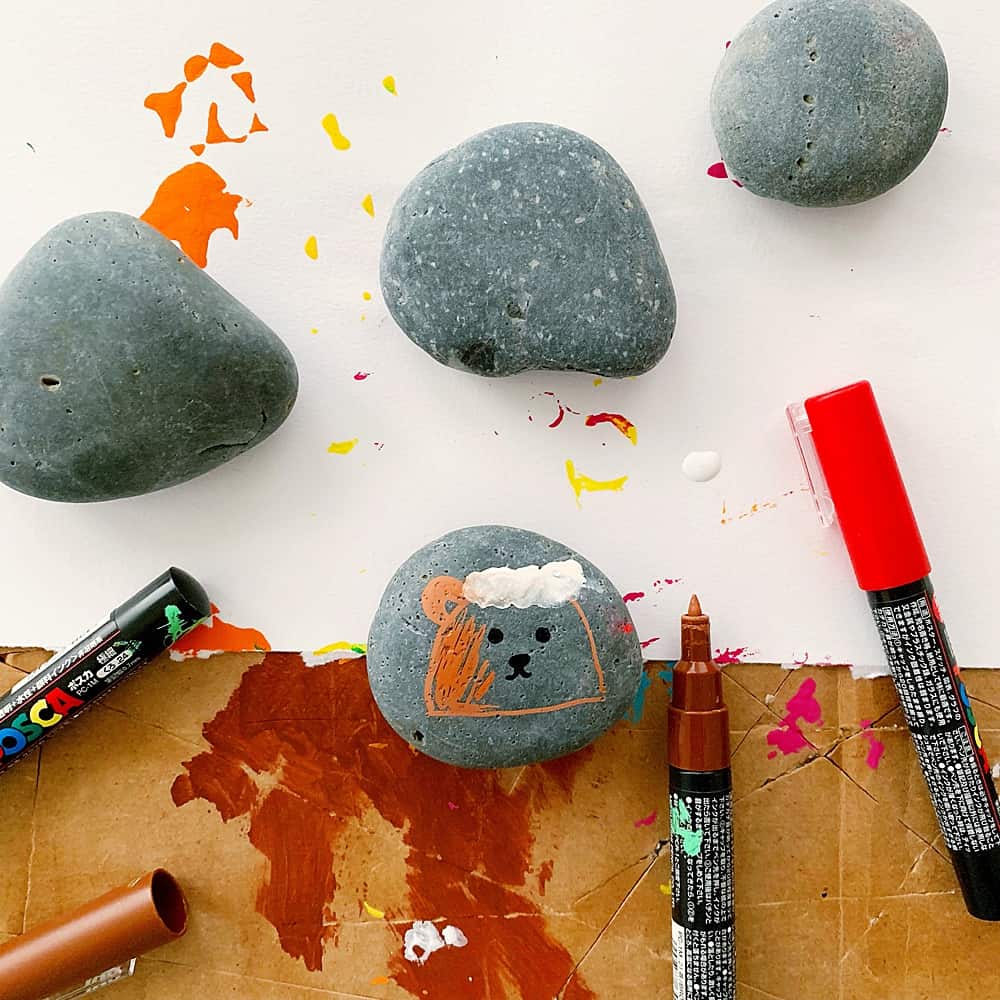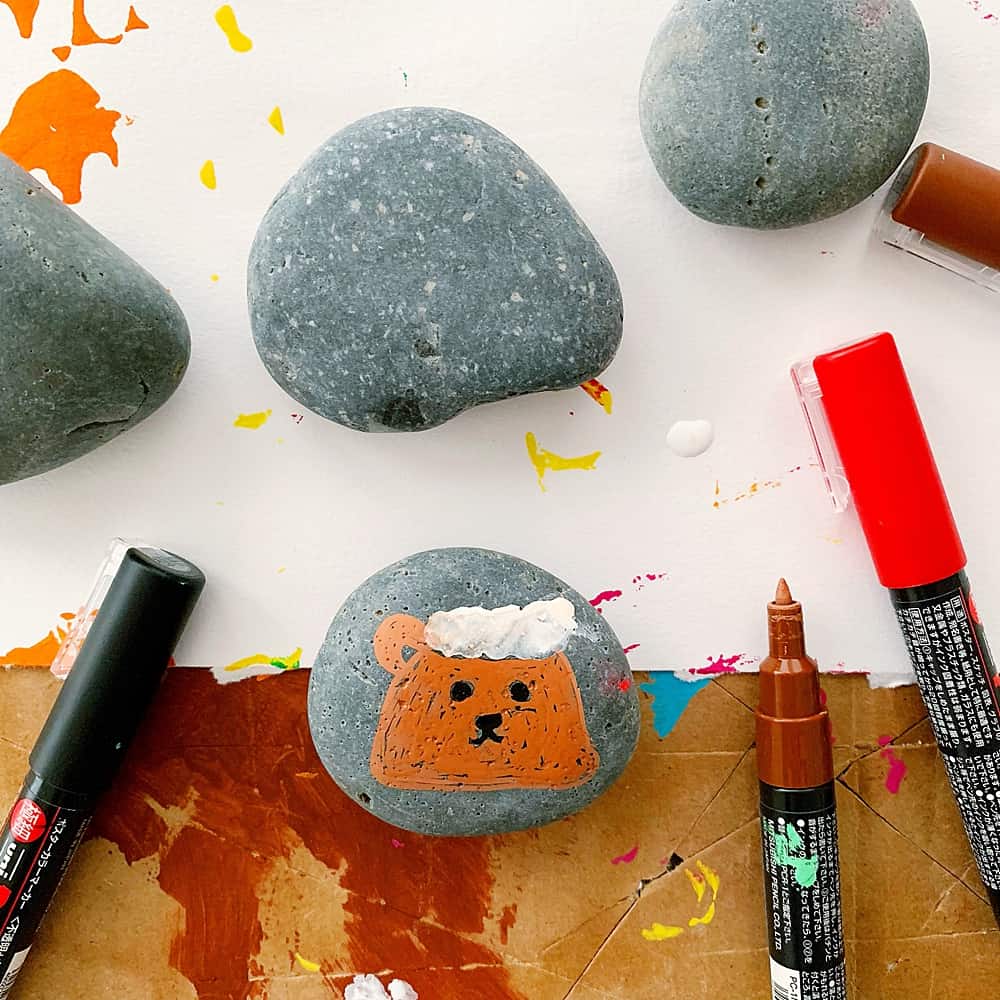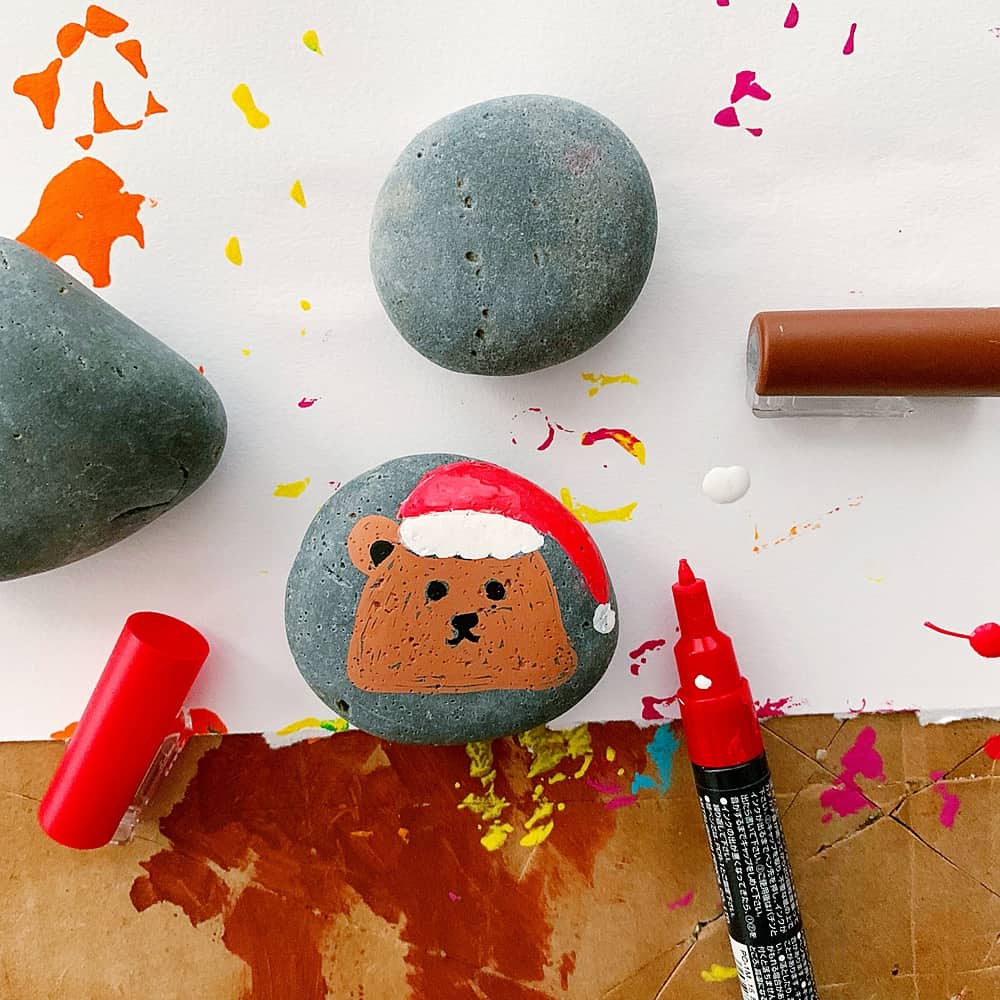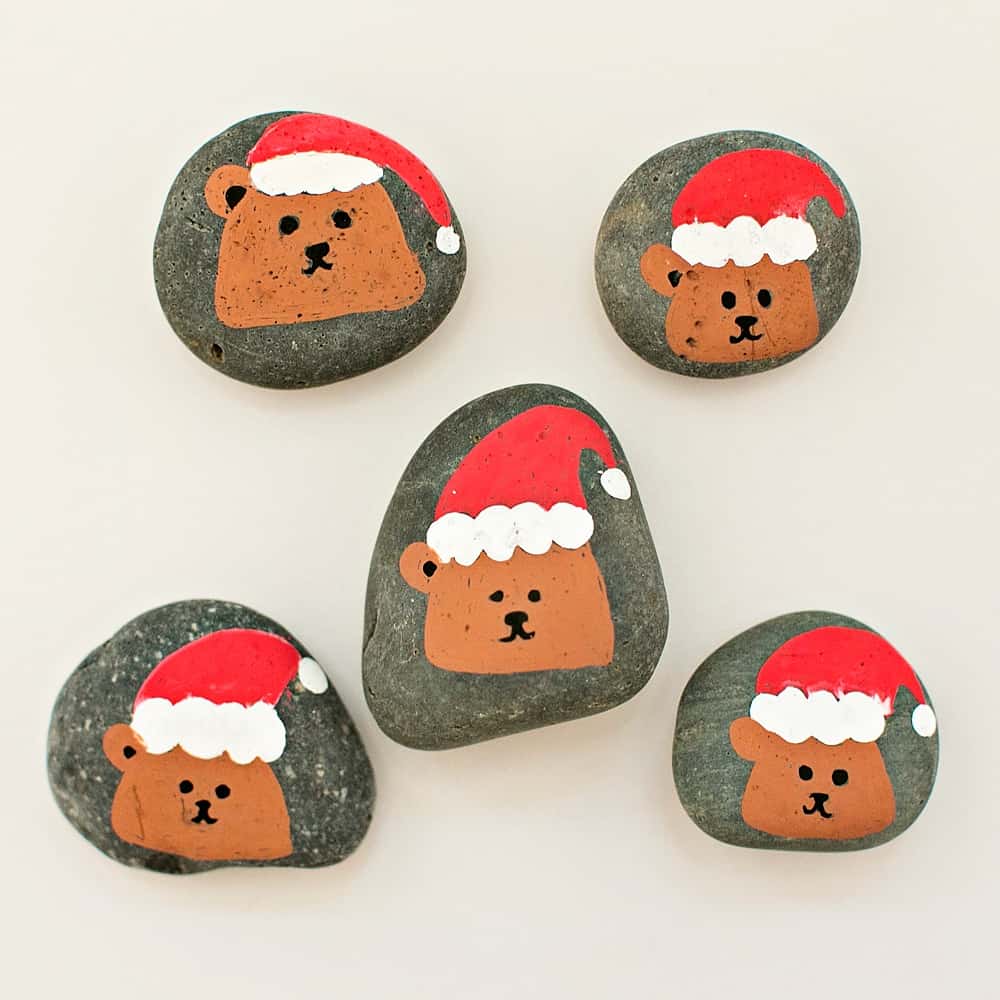 What are your favorite ways to spread kindness with kids?
Learn more about The Berenstain Bears and the Joy of Giving By Jan & Mike Berenstain. In Stores Now! (released September 2010). Recommended for ages 3-8.
______________________________________________________________________________________________________
Disclosure: Some of the links in the post above are "affiliate links." This means if you click on the link and purchase the item, we will receive a small affiliate commission. Regardless, we give our promise that we only recommend products or services we would use personally and believe will add values to our readers.