Making a summer boredom buster jar is an easy way to fill up the days' activities with endless summer fun. Find out how to make an easy jar filled with ideas your kids can write down using pretty scraps of their old art. A great way to recycle kids' art!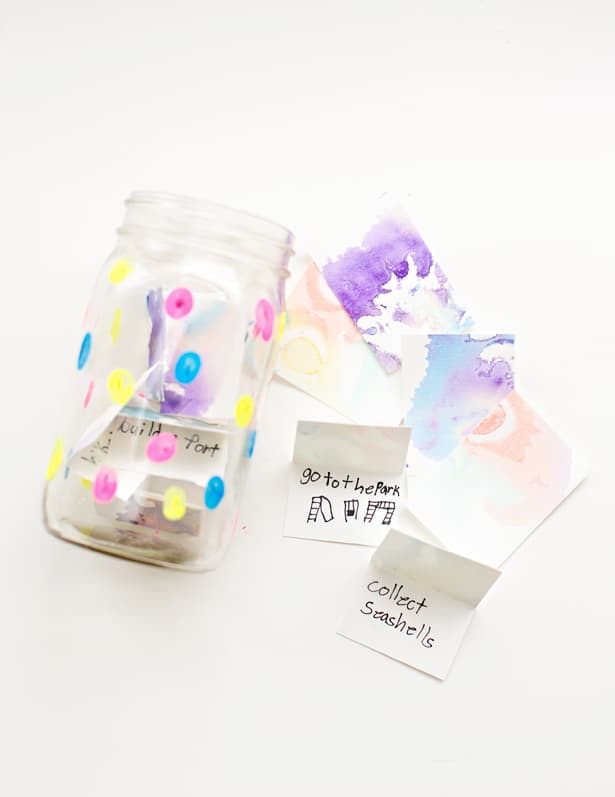 Summer Boredom Buster Jar with Recycled Kids Art – Materials:
– Jar
– Paint
– Pieces of your kids' art (ones they don't mind cutting up)
– Pen/marker and scissors
Instructions:
Step 1. Decorate your jar. An easy way to do this is by adding fingerprint dots in various colors around your jar.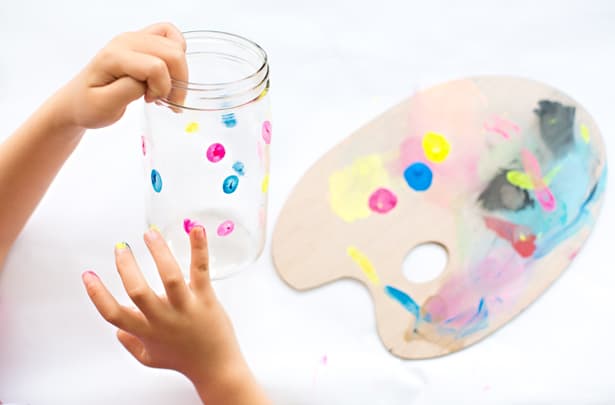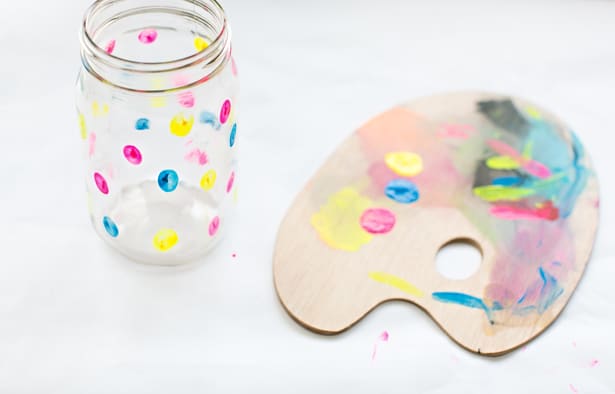 Step 2. Cut up old pieces of art. We used this pretty marbled oil and watercolor art my daughter created.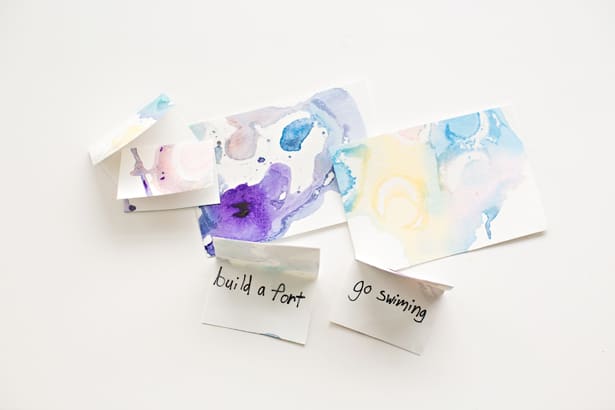 Step 3. Ask your child to write down activities they would like to do this summer. This is a great way to practice writing!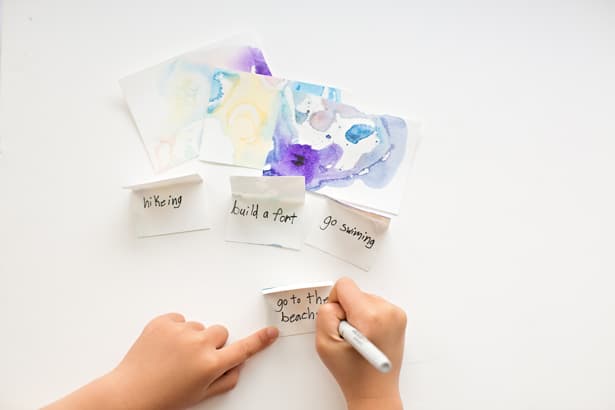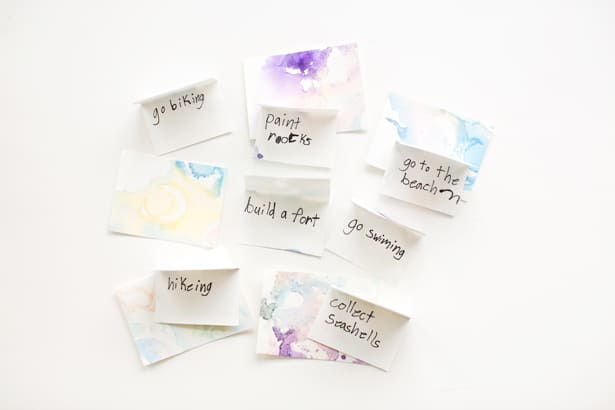 Place your ideas in the jar and pull one out when you want to go on a mini adventure!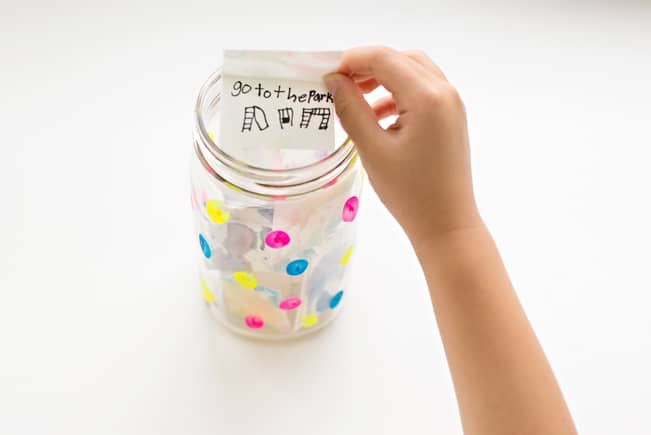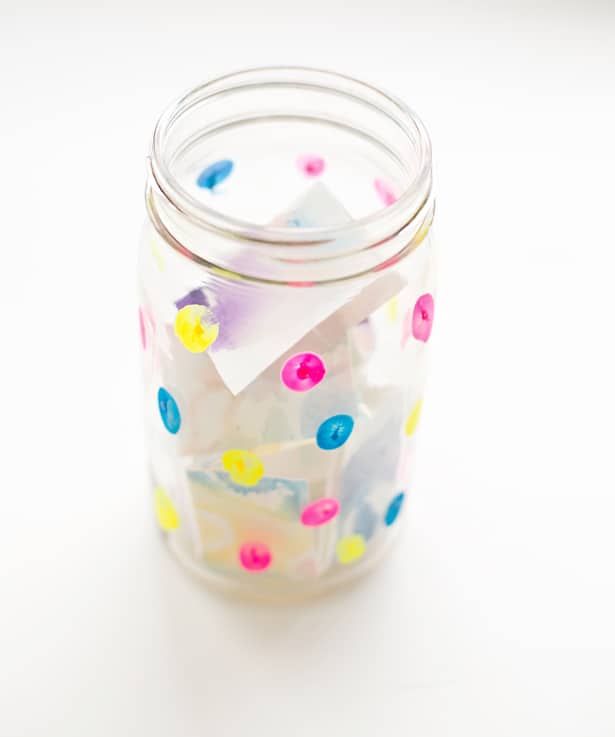 What are your favorite summer activities to do with the kids?