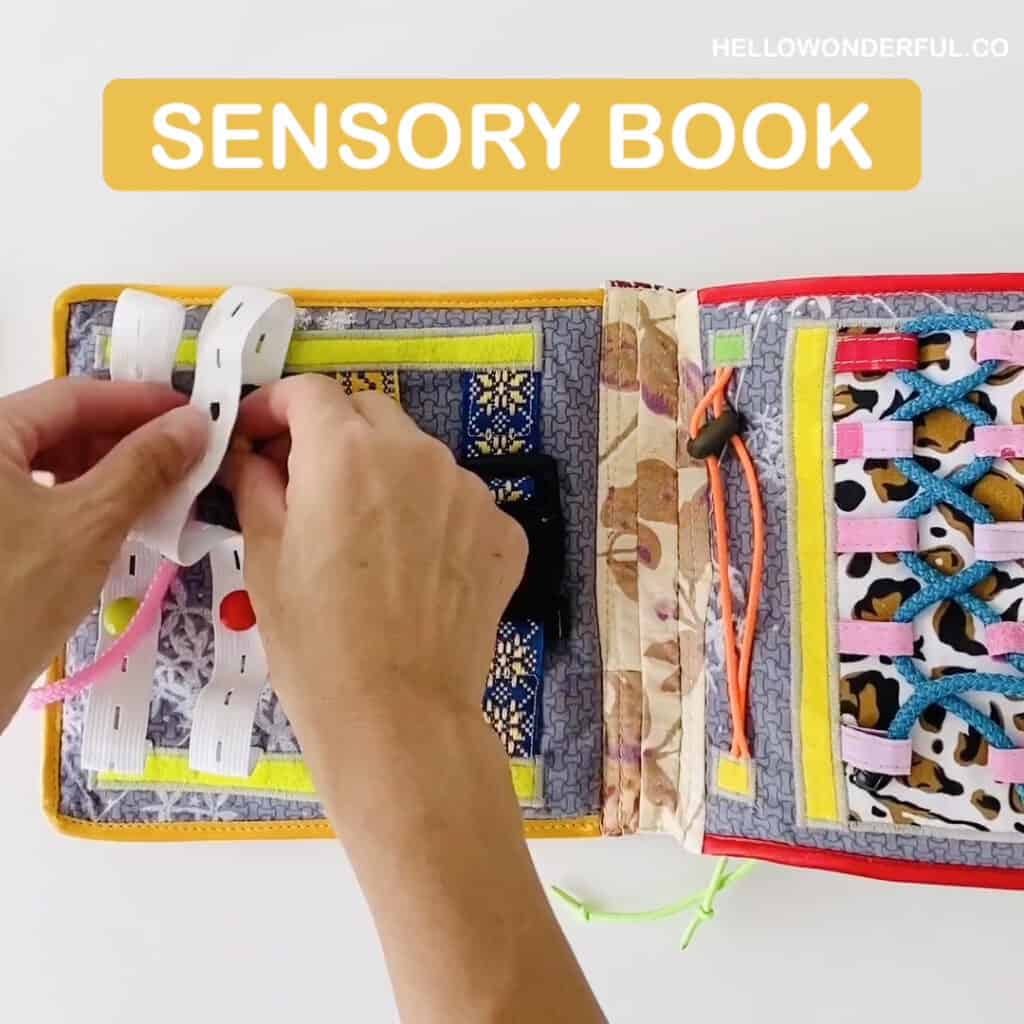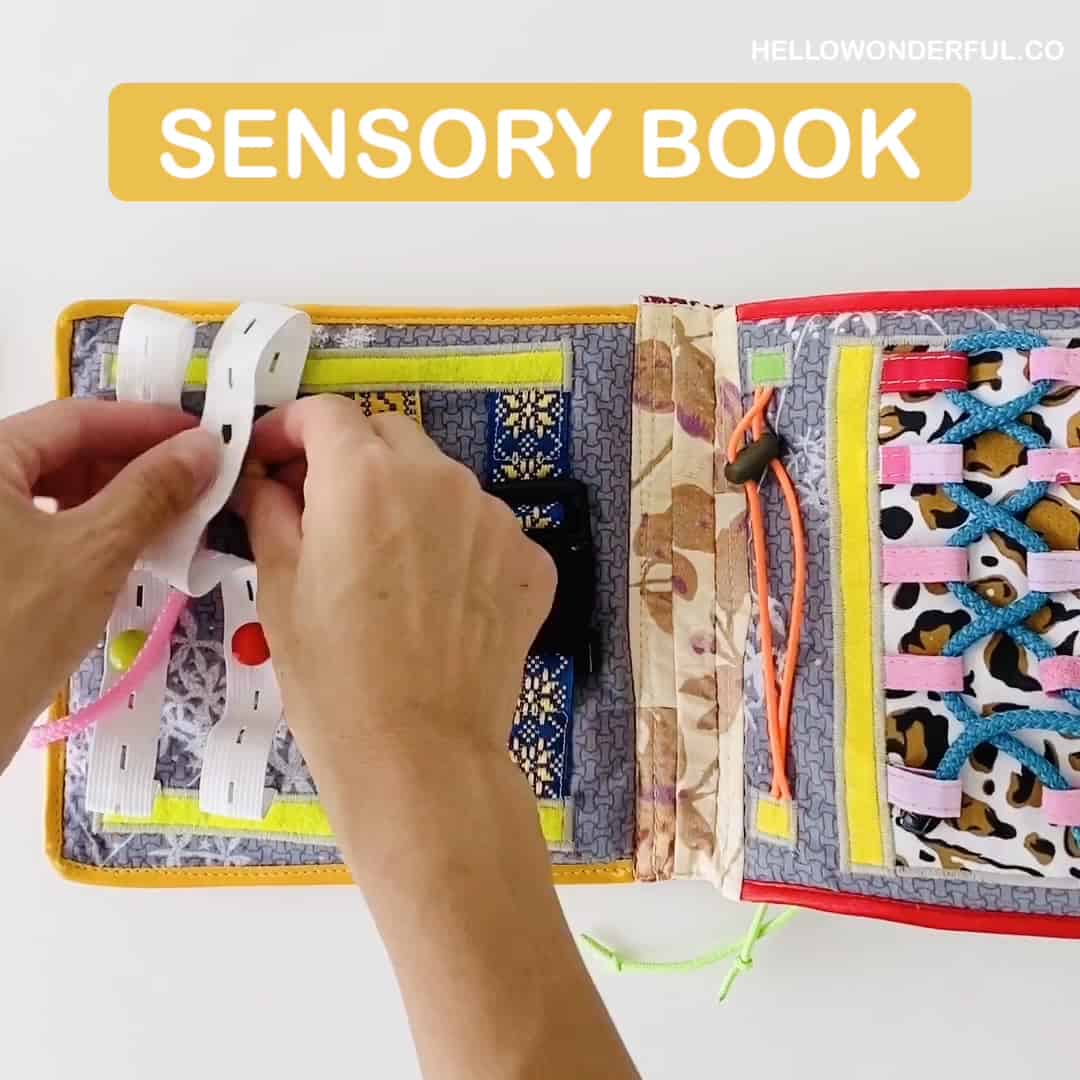 By using this site, you agree to our Terms of Use. This post may contain affiliate links. Read our disclosure policy.
Follow us on Instagram for more fun ideas for kids!
Watch the video in this post to see this Sensory Busy Book in action.
This Sensory Busy Book is great for younger children like preschoolers to work on their fine motor skills and also fuel their curiosity, too.
When it comes to working on fine motor skills, this Sensory Book is perfect! Not only is it geared towards toddlers and smaller children but it also helps them use their hands and senses to work through the pages. Introducing the kids to different textures and shapes when they're younger helps to develop their senses as they get older, too.
This Sensory Book has page after page that can have your child spending hours learning and engaging their minds. The fabric pages are soft to the touch and they'll be able to work on lacing, clipping, snapping, zipping, and more with this fun sensory book.
Not only is this a great book to have at home for the kids to play with and learn from but it's also easy and simple to pack up and take in the car! Perfect for younger children and makes a great gift for other parents with younger children, too.