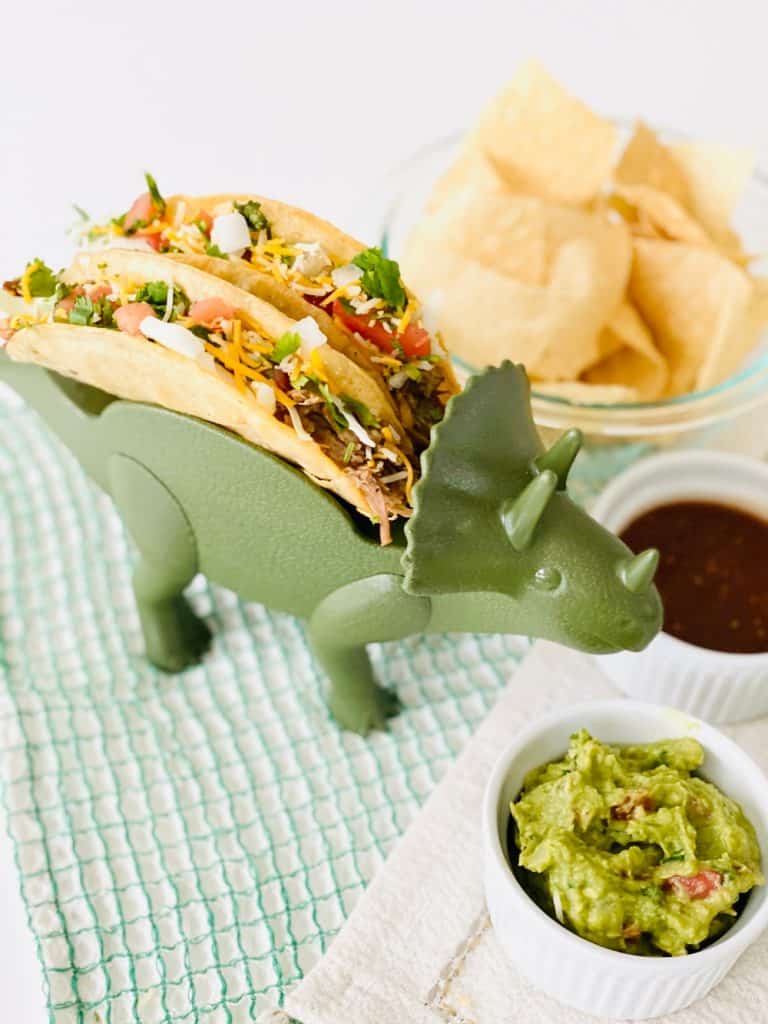 By using this site, you agree to our Terms of Use. This post may contain affiliate links. Read our disclosure policy.
Follow us on Instagram for more fun ideas for kids!
Taco Tuesday will never be the same. This Dinosaur Taco Holder is an awesome addition to your dinner table and really is quite certain to steal the show. The good news? It's an affordable and fun way to actually let the kids play with their food without the worry of a giant mess.
These taco holders can hold two tacos and I'm pretty sure I'm in love. What this means is a game-changer for everything that we know about tacos. Since the back of the dinosaur holds them up, this means that there isn't any more spilled meat, spilled veggies or anything else lost and coming out of your tacos. That really is incredible, right?
Can you imagine the look on your child's face when you serve up their tacos in this adorable holder? If you have a dinosaur fan in the house, this has to be on your radar. It's a perfect gift for the holidays, or just as a fun "thinking of you gift", too!