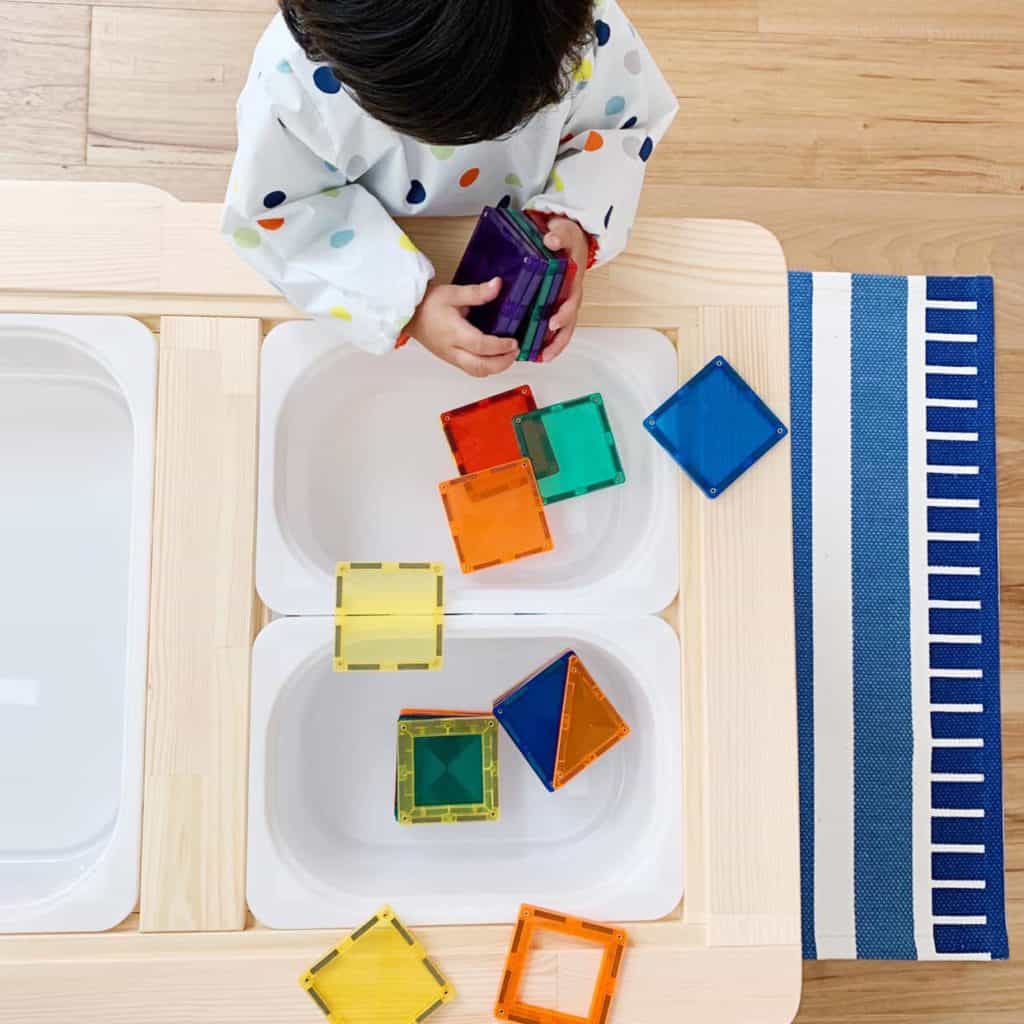 Our household loves anything sensory related! With the minds of young ones being curious and always wanting to touch and feel everything, this Flisat Sensory Table from Ikea is perfect!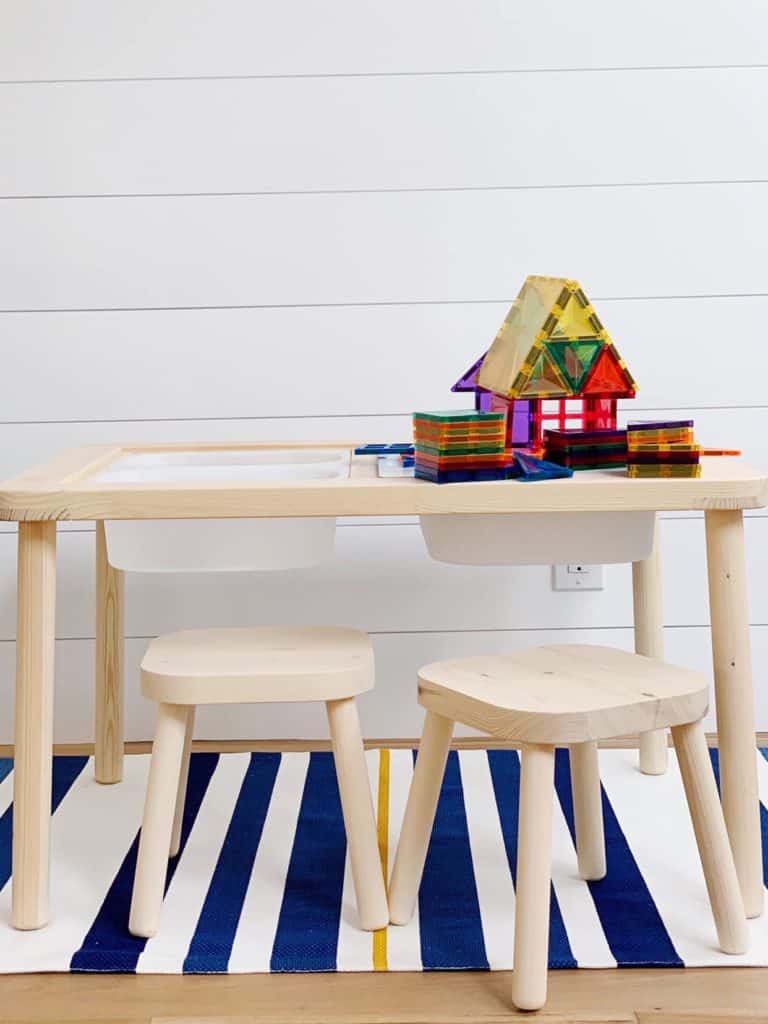 I love seeing a table constructed in a way that makes it the perfect height for young learners to see and explore everything on and around it.
I first saw this table floating around on many Instagram sensory play learning accounts I follow and had to learn more!
What really sets this sensory table apart is that it's broken down into different compartments. What that means is that it gives different opportunities to touch and explore different things.
Did I mention that young learners are constantly curious? Breaking the table up into various parts gives them plenty of chances to change direction and explore.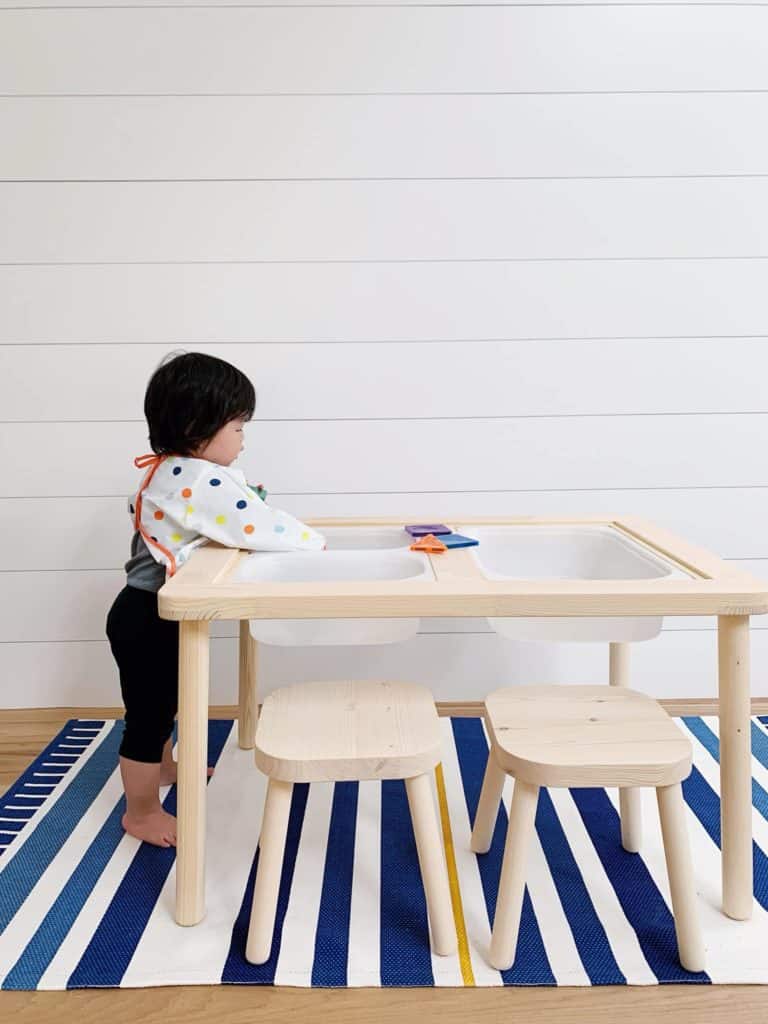 Fill one bin with water beads, one bin with sand and another bin with shaving cream and toys…and while it "might" be just a little bit messy, you can rest easy knowing that your preschooler or toddler is having the time of their life with all the messy play fun!
Sensory tables are a great way to encourage your child to use their creativity and imagination to feel their way around objects and use them as a way to play!