Originally posted on 30/07/2019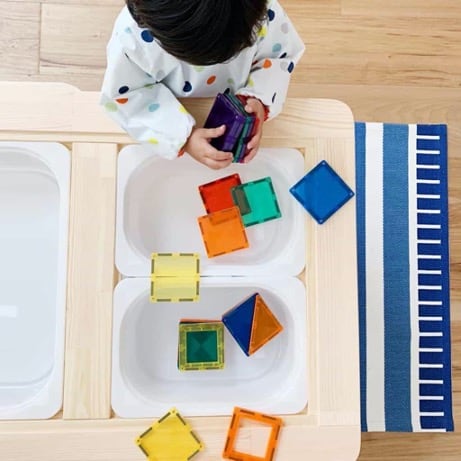 Our household loves anything sensory related! With the minds of young ones being curious and always wanting to touch and feel everything, you need lots of activities to keep them happy. The Flisat Sensory Table from Ikea is perfect for keeping your curious child busy!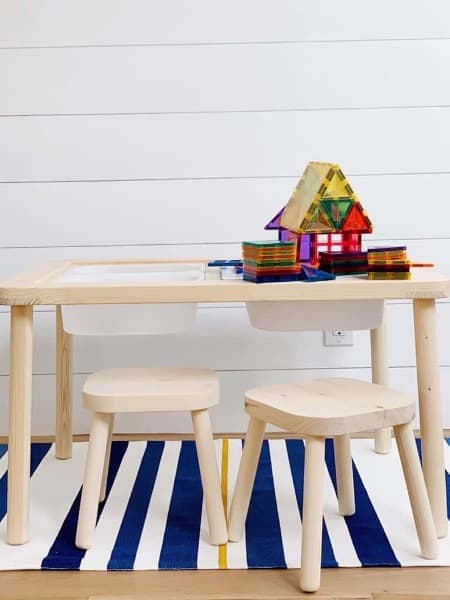 Discovering the Ikea Flisat Table
I love seeing a table constructed in a way that makes it the perfect height for young learners to see and explore everything on and around it.
I first saw this Ikea kids sensory table floating around on many Instagram sensory play learning accounts that I follow and had to learn more!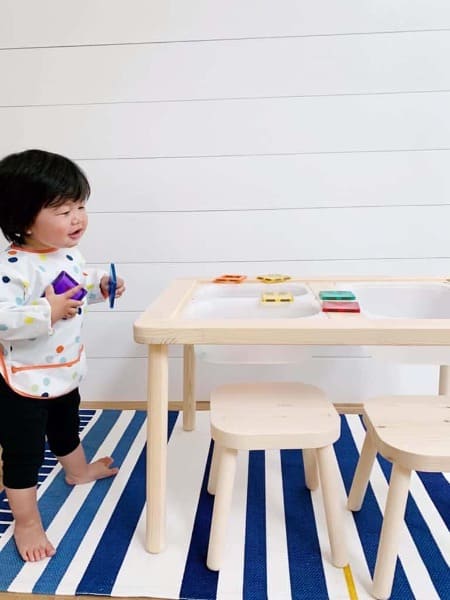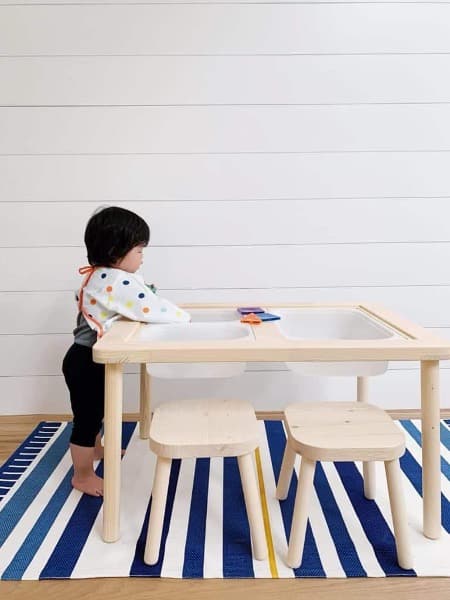 What Makes the Flisat Table Special?
What really sets this Ikea Flisat sensory table apart is that it's broken down into seperate compartments. What that means is that it gives various opportunities to touch and explore different things.
Did I mention that young learners are constantly curious? Breaking the Ikea activity table up into various parts gives them plenty of chances to change direction and explore.
Best Way to Use Your Ikea Flisat Sensory Table
Fill one bin with water beads, one bin with sand, and another bin with shaving cream and toys…and while it "might" be just a little bit messy, you can rest easy knowing that your preschooler or toddler is having the time of their life with all the messy play fun!
Sensory tables are a great way to encourage your child to use their creativity and imagination to feel their way around objects and use them as a way to play!
Other Sensory Play Ideas
Sensory play is an important part of a child's development, and luckily there are some really fun ideas to keep your busy bee happy. Check out these other great sensory play options below that will assist in continued learning.
Baby Sensory Play: Scrap Board
Both my kids loved sensory books when they were babies – they delighted in touching all the different shapes and textures. Your baby will love her own sensory board that uses scraps of different textured items to create a fun, tactile learning activity.
Toddler Sensory Play: Rainbow Barley Rice
Encourage your tot to engage in sensory play and exploration with colored barley, a great twist on colored rice. I love the use of seashells and other artifacts lying around the house to help scoop the barley and create an invitation to play.
Sensory Busy Book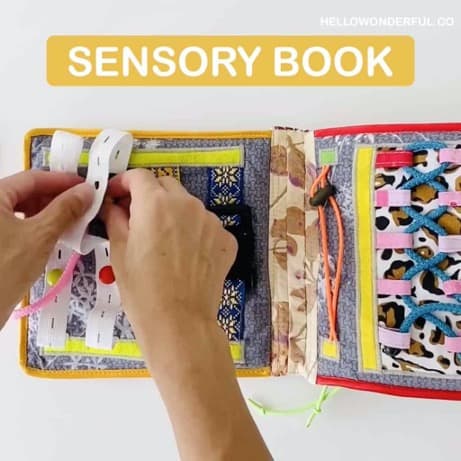 This is great for younger children like preschoolers to work on their fine motor skills and also fuel their curiosity too.
Not only is it geared towards toddlers and smaller children, but it also helps them use their hands and senses to work through the pages. Introducing the kids to different textures and shapes when they're younger helps to develop their senses as they get older, too.
This Sensory Book has page after page that can have your child spending hours learning and engaging their minds. The fabric pages are soft to the touch, and they'll be able to work on lacing, clipping, snapping, zipping, and more with this fun sensory book.
Not only is this a great book to have at home for the kids to play with and learn from, but it's also easy and simple to pack up and take in the car! Perfect for younger children and makes an excellent gift for other parents with younger children, too.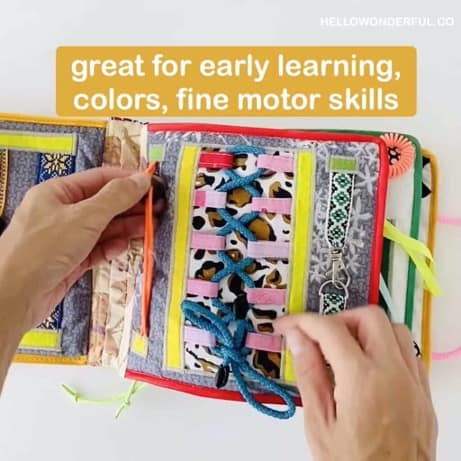 Ocean Busy Board
This Ocean Busy Board is another fun sensory toy and activity for toddlers and preschoolers to practice their fine motor skills.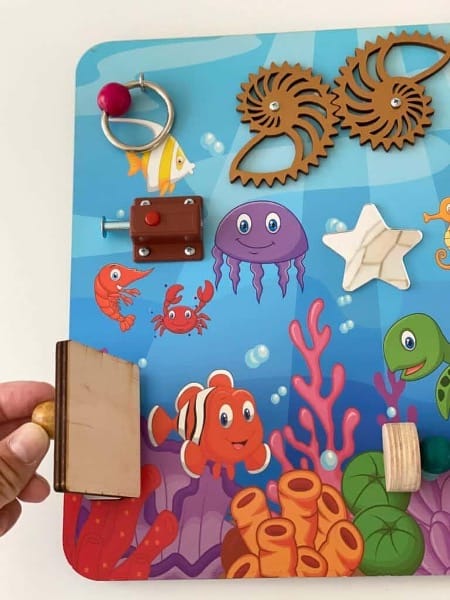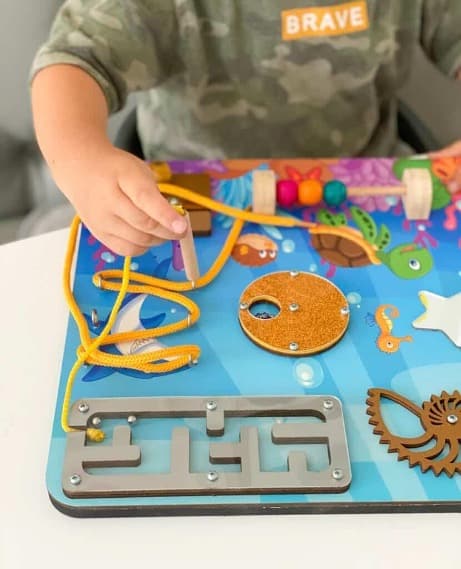 This Ocean Busy Board is just too cute! If you have a younger child who loves being busy, this is the perfect fine motor activity to have in your home. Not only are there plenty of fun objects to feel and use, but you can also help to foster their love of water and ocean animals.
The best part about this busy board is that it's all on one easy level. Making it perfect for them to use and have sitting on a table or on their lap. It's the ideal size for their smaller hands to be able to use everything attached to the board.
They'll love twisting and turning all the objects on this ocean-themed busy board. It's a simple way to engage their minds and work on their fine motor skills as well.