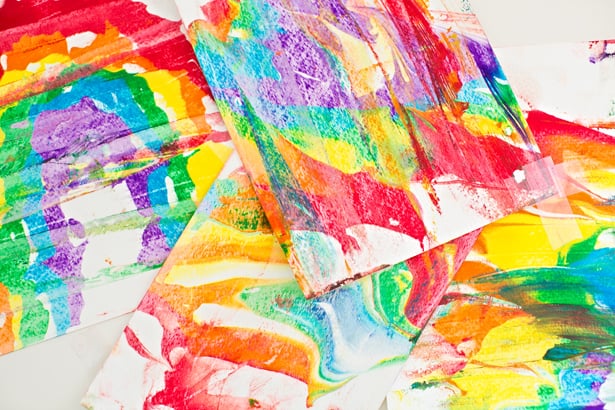 Rainbow Shaving Cream Marbled Art
Follow us on Instagram for more fun ideas for kids!
Scroll all the way down to watch the video below to see how to create this colorful Rainbow Shaving Cream Marbled Art. Make sure to subscribe to our YouTube channel for more fun videos!
If you've been following us for a while, you know we love all things rainbow so today I'm so excited to show you a fantastic marbled shaving cream art project that captures all the colors of the rainbows! It's super easy to set up and the kids had a blast making vibrant marbled paper art.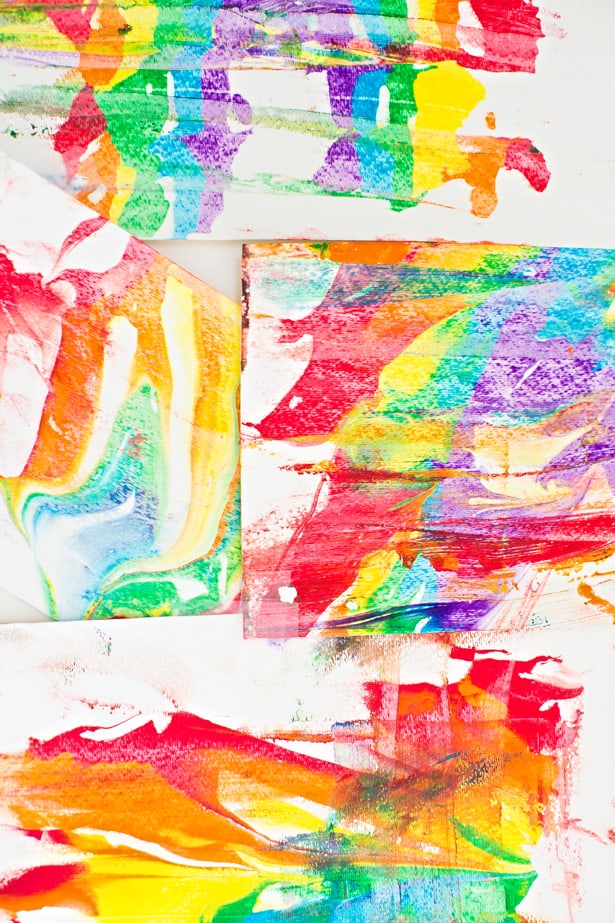 Rainbow Shaving Cream Marbled Art – Materials:
– Paint in rainbow colors (we used washable tempera)
– Shallow pan (a 9″ x 13″ baking pan works)
– Scraper (or you can cut a piece of your watercolor paper to scrape if you don't have one)
– Shaving cream (foamy not the gel kind)
Get The Instructions Below To Make This Pretty Rainbow Shaving Cream Art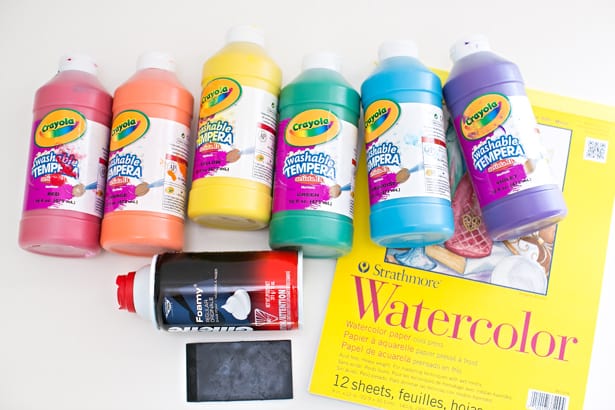 Step 1. Fill your pan with shaving cream. Add paint in a rainbow formation.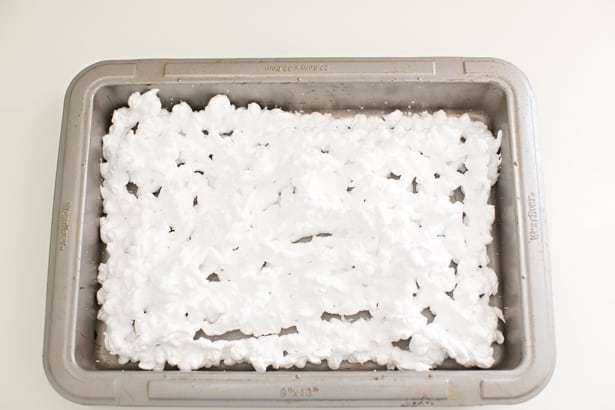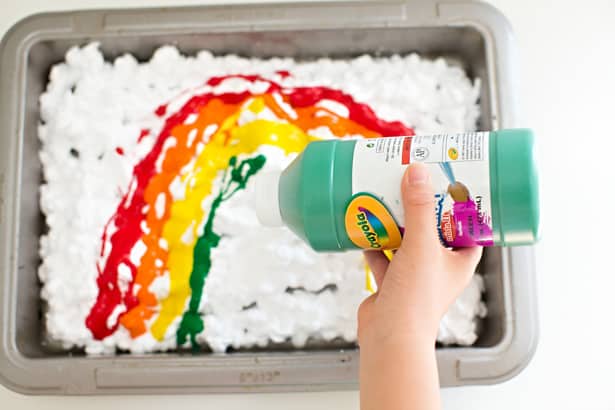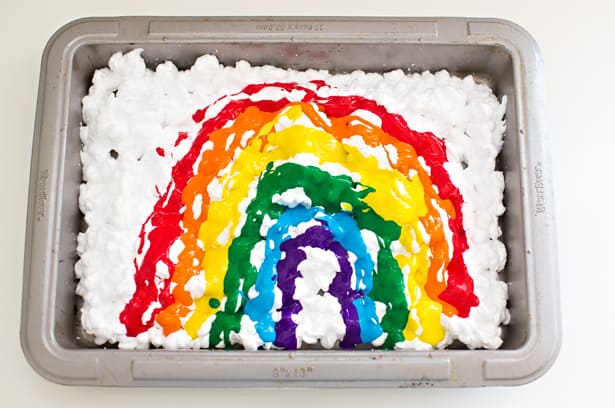 Step 2. Trim your watercolor paper to fit inside the pan if necessary. Lay it down flat on top of your rainbow, pressing firmly but gently on all sides.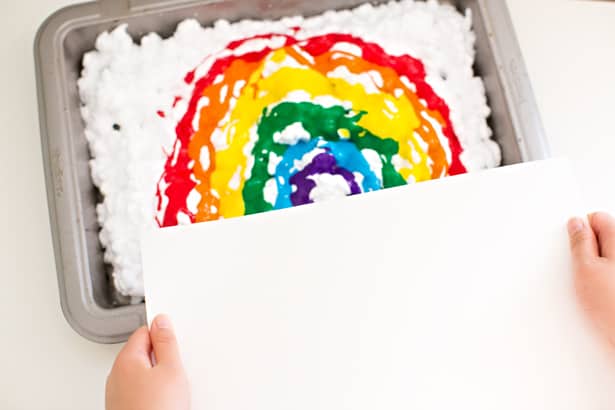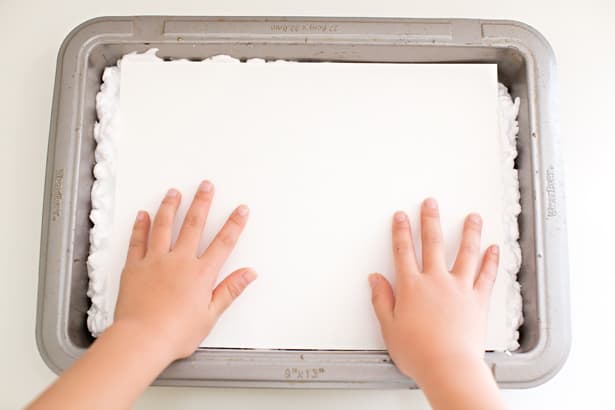 Step 3. Remove your paper and scrape off the excess shaving cream and paint. It helps to lay down butcher paper on a table prior to this step as it gets messy. What's amazing is the first print will actually form a rainbow pattern!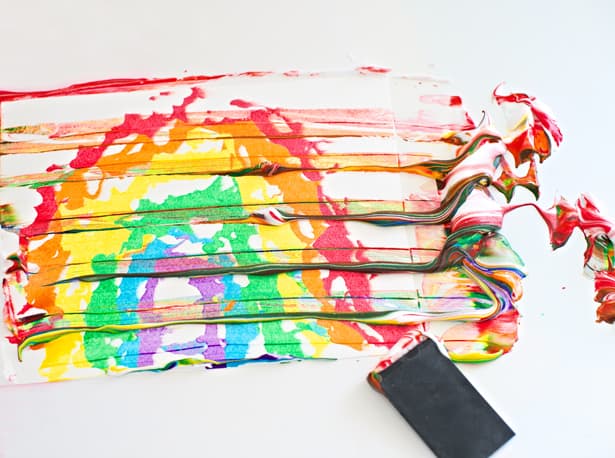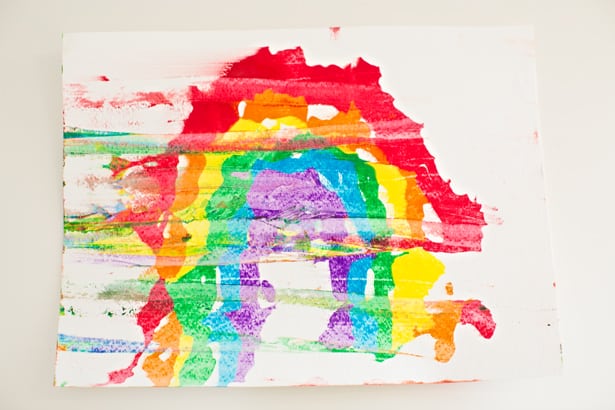 Step 4. You can then continue adding paper for the next few prints to make marbled rainbow color swirls.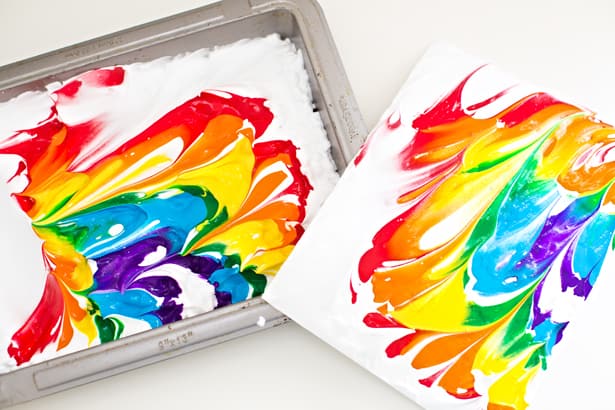 If you want another rainbow print, or if the colors get too "muddy," you can layer shaving cream on top and create another painted rainbow.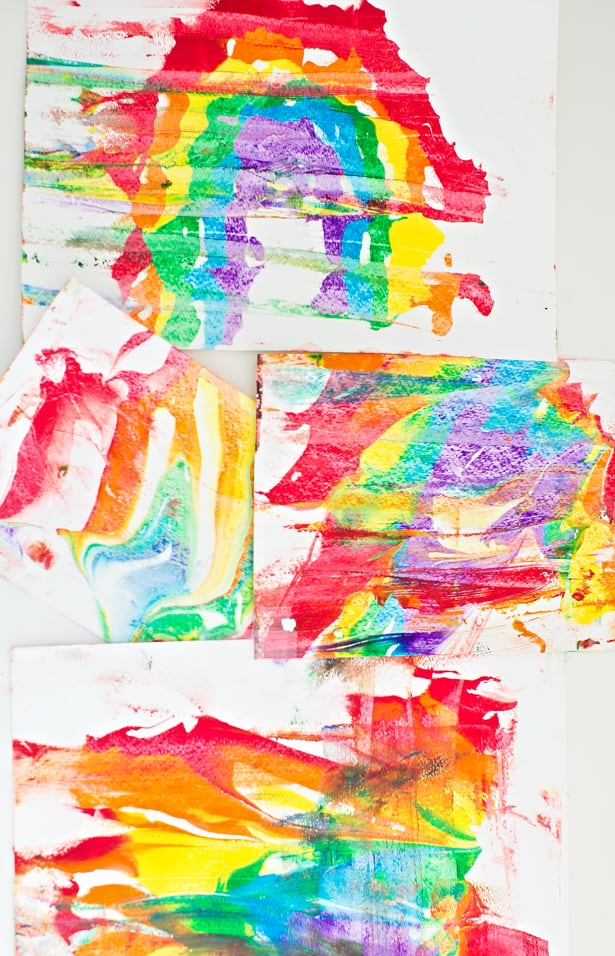 Lay down your paper to dry and then add heavy objects on top to flatten the paper down as it will curl up.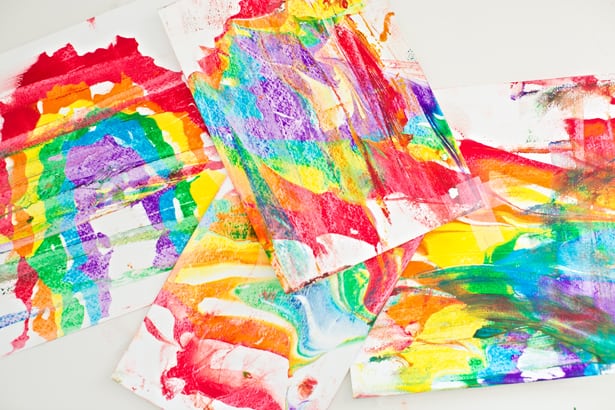 Aren't the results stunning and colorful? You can cut these out to make notes, cards, gift tags and other crafts!
Once you're done, let the kids swirl their hands through the shaving cream for an awesome sensory activity.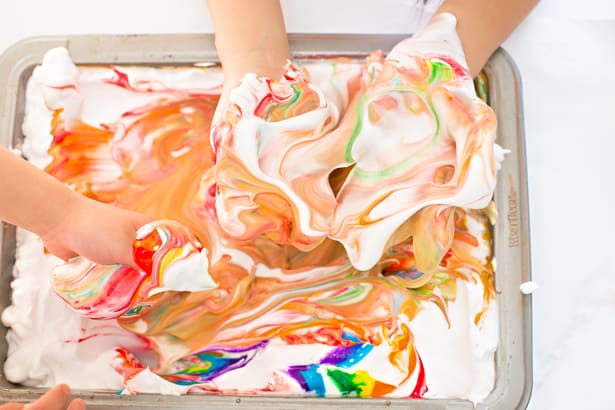 Have you tried shaving cream marbling? It's SO much fun and definitely a project my kids loved doing. Watch the video below to see it in action:
Updated 4/8/19
See our new video and photos below!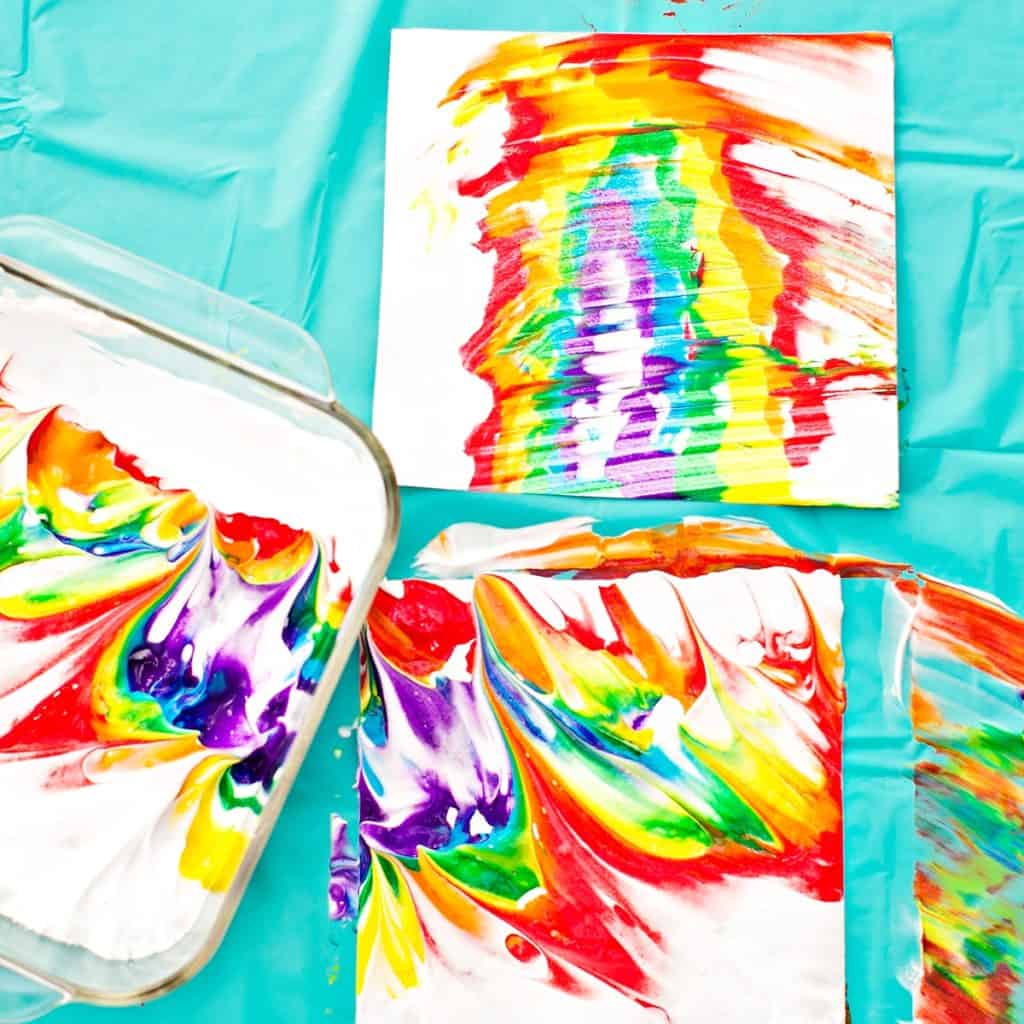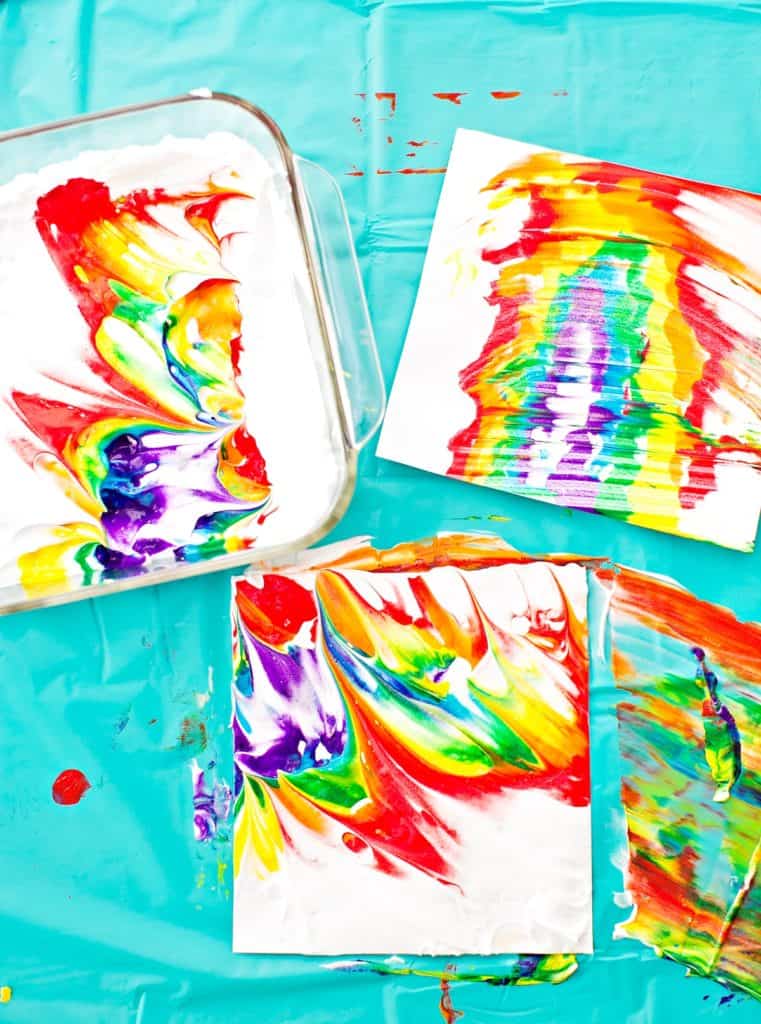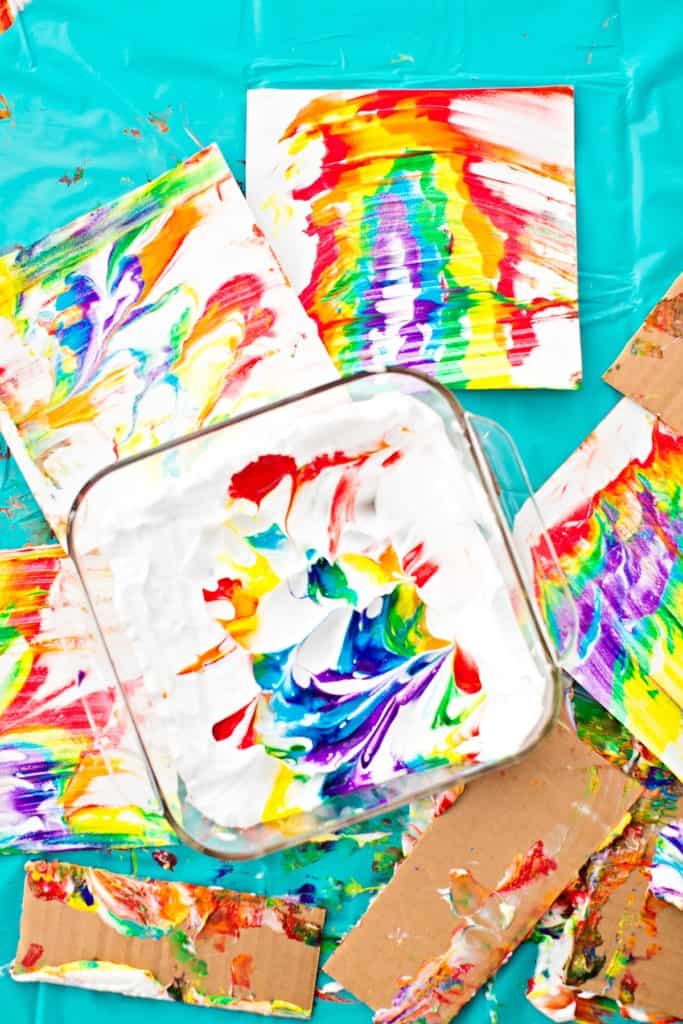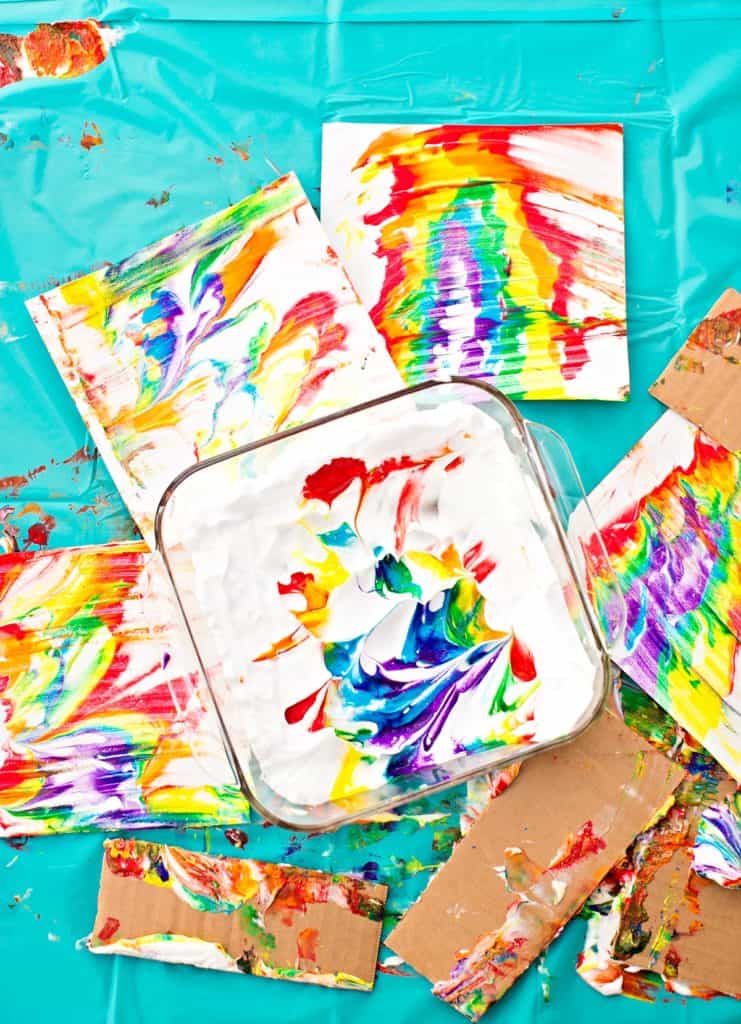 ______________________________________________________________________________________________________
Disclosure: Some of the links in the post above are "affiliate links." This means if you click on the link and purchase the item, we will receive a small affiliate commission. Regardless, we give our promise that we only recommend products or services we would use personally and believe will add values to our readers.