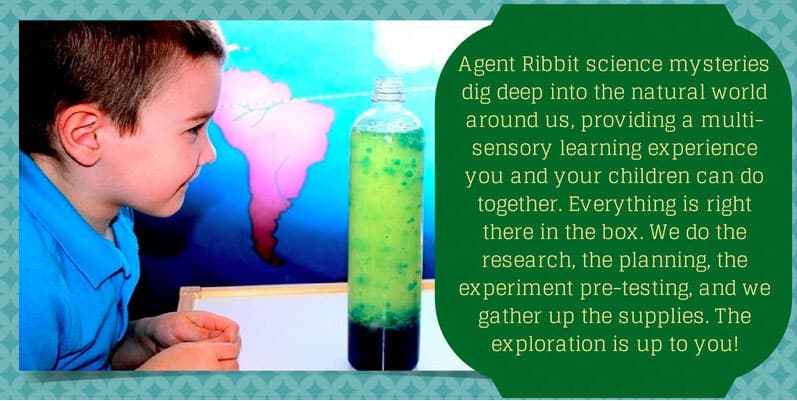 If you're stuck trying to think up good learning activities for children, then Agent Ribbit may be a good answer to your dilemma. Agent Ribbit was started by a homeschooling mom of three children who was trying to solve this exact problem – how do you get fun learning activities in a convenient way, both in terms of planning the activity out and getting the necessary components?
Agent Ribbit works as a monthly subscription service geared towards ages 4-9, with options to get an individual box or 3, 6, or 12 month subscriptions. Each box contains everything you need to do four science-based activities. This is handy because of the convenience, but also because you're provided with the exact amount of supplies you need instead of having to buy a full pack of something that you may only use for one activity.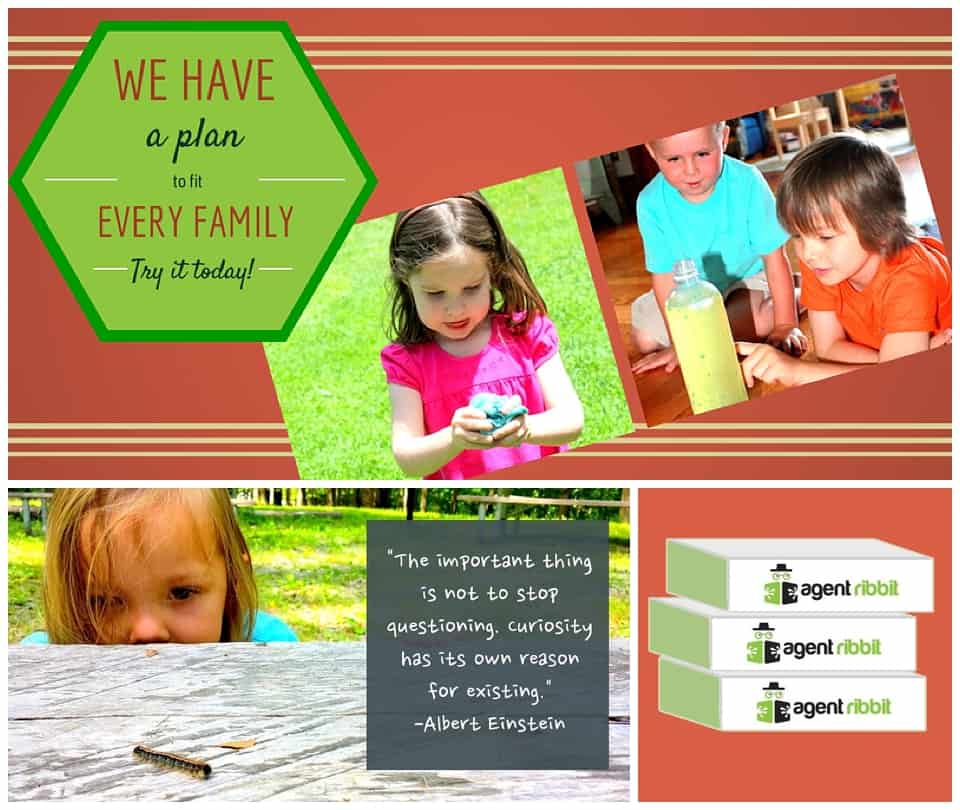 If you need some inspiration to make learning science fun, with an added dash of convenience, check out Agent Ribbit as an option. Since they have a 1 box offering, it's a good way to check it out and see if it's something that your child will enjoy.
Also see:
7 Cool Kids' Subscription Plans
8 Easy Preschooler Science Experiments
Raddish: Cooking Subscription Box For Kids