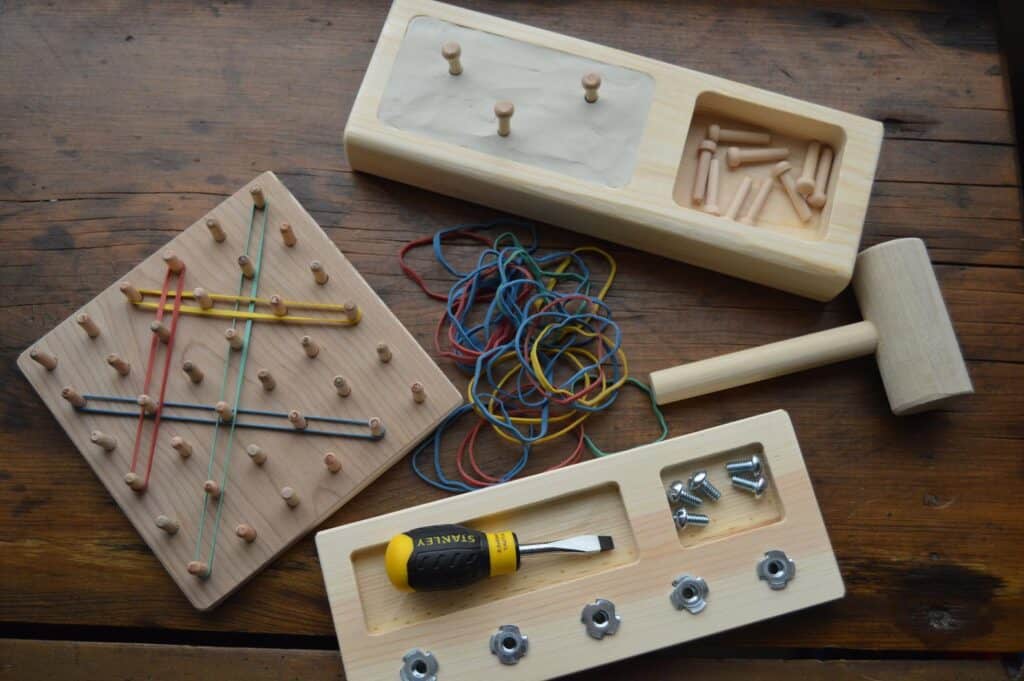 Photo credit: Mama P's Place
By using this site, you agree to our Terms of Use. This post may contain affiliate links. Read our disclosure policy.
Follow us on Instagram for more fun ideas for kids!
These Montessori Fine Motor Toys are perfect for sensory play and learning fun all at once! Great for preschool-aged children.
These Montessori Fine Motor Toys are wonderful for fine motor skills and helping your children learn how to focus and hold their attention for longer spans of time. The way that these fine motor toys are created, your child isn't even going to know that they're learning at the same time!
If you're on the fence about purchasing these Fine Motor Toys, don't be. This toddler toy box comes with a Geoboard, a hammer game, and a Montessori screw board as well. This means that for one simple purchase, they'll have so many fun sensory toys to use and play with.
Your kids will love using their hand-eye coordination to bop, create, twist, and more with these fun Preschool Fine Motor Toys.