Love is about caring, giving, hearts and…chemistry! We've all heard about love potions, magnetic attraction and chemistry between those smitten. So take advantage of this love struck holiday to make some super fun scientific experiments that will dazzle the kids.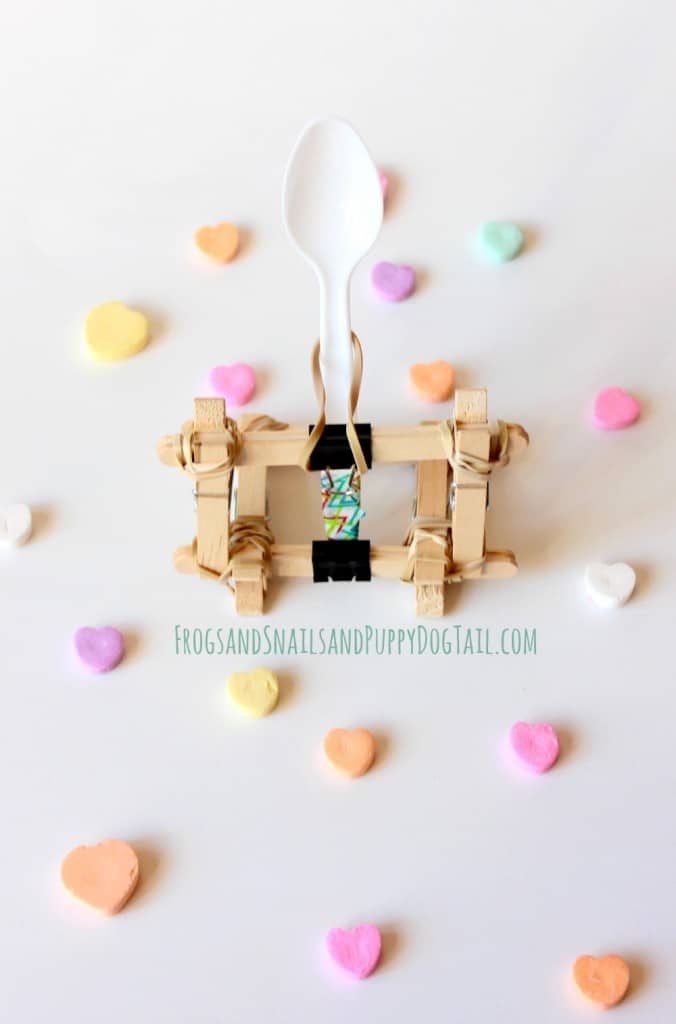 Heart Catapult Science (via Frogs Snails and Puppy Dog Tails)
Find out how to make two types of catapults and see which one launches candy hearts further in this fun science project that makes kids work for the treats.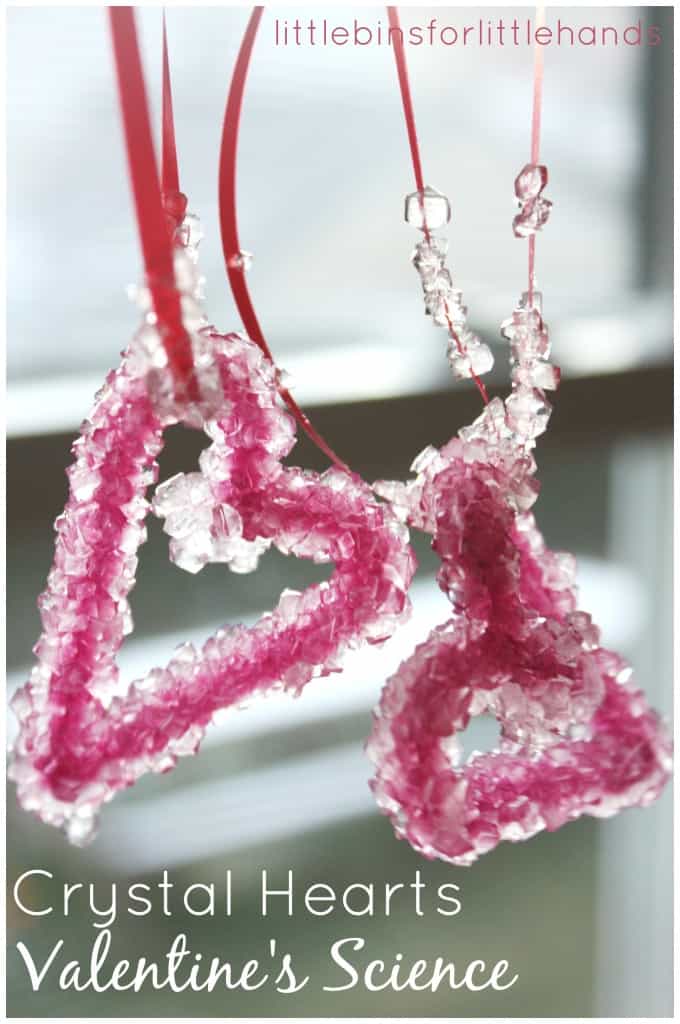 Crystal Hearts (via Little Bins For Little Hands)
Learn the science behind how basic kitchen ingredients combine to make these stunning crystal hearts that kids can shape in various hearts patterns.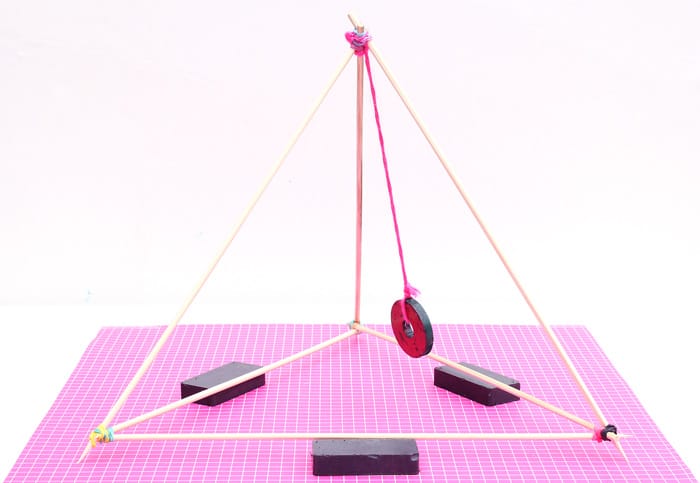 Magnet Experiment (via Babble Dabble Do)
Magnets have the ability to attract just like love. Take this knowledge to construct a fun magnetic experiment that teaches kids about magnetic force and how it works.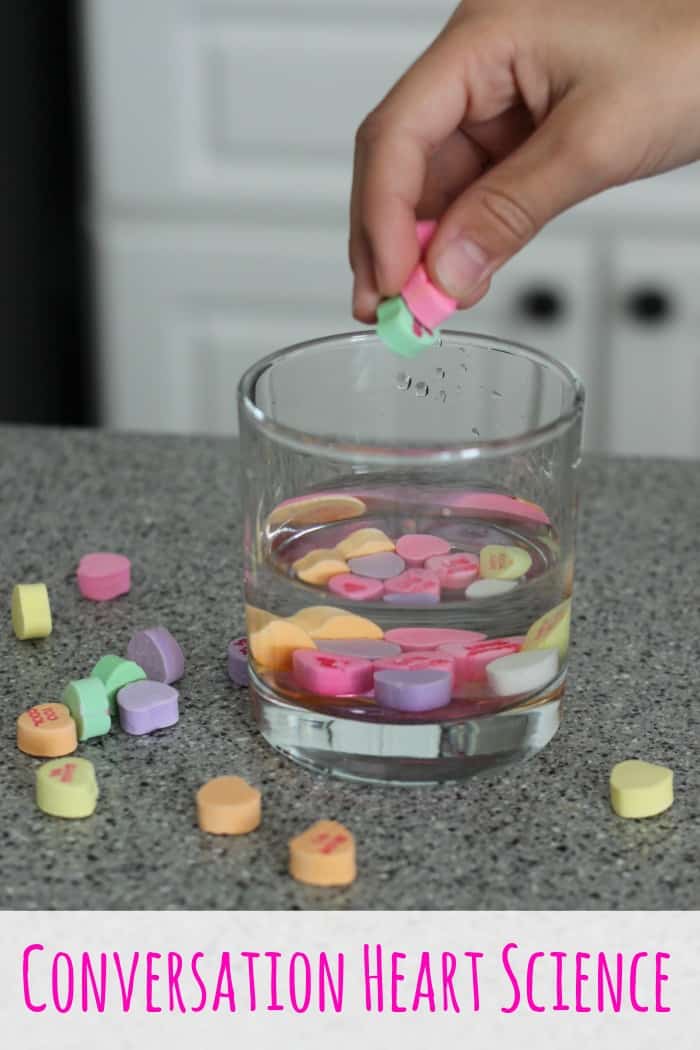 Conversation Heart Experiment (via Coffee Cups and Crayons)
What happens when you dunk candy hearts into water, honey, vinegar or do other things to it? Take a look at this sweet experiment that lets you test the kids' hypotheses.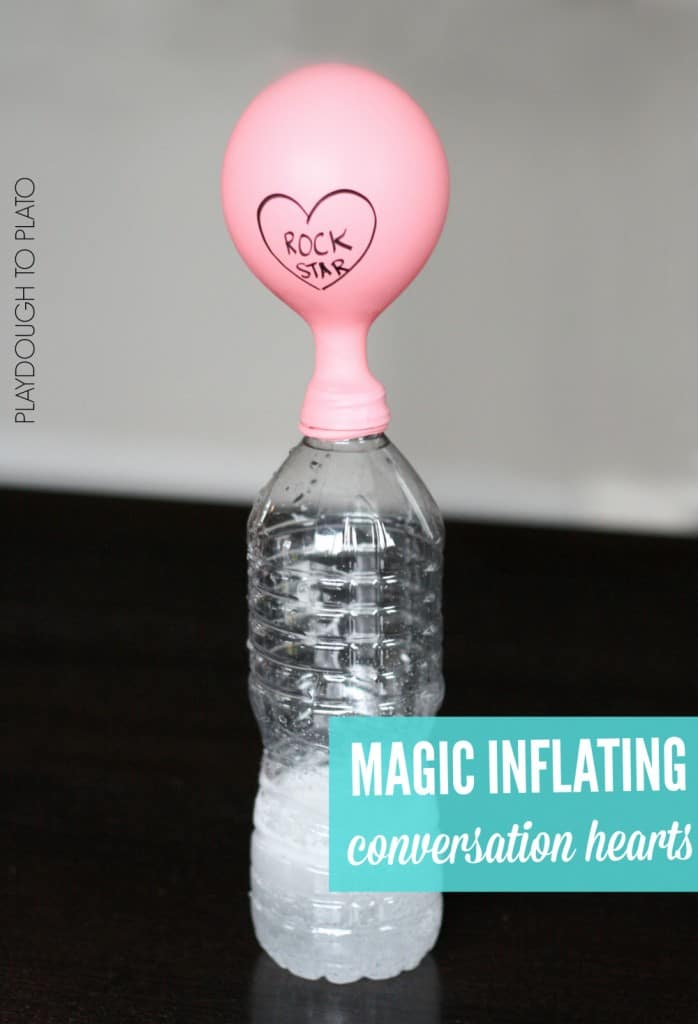 Magic Inflating Hearts (via Playdough to Plato)
Here's a super simple experiment you can whip up in no time. Amuse the kids with these inflating heart and teach them the science behind the magic.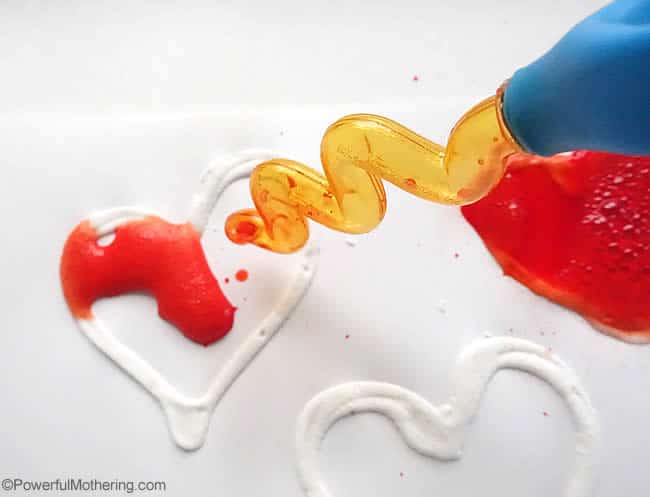 Fizzing Hearts (via Powerful Mothering)
Basic ingredients can be used to make this interactive toddler art come alive that fizzles and bubbles.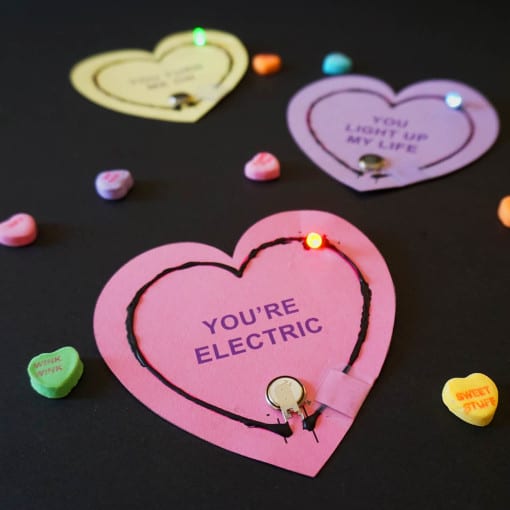 Circuit Valentines (via Left Brain Craft Brain)
Electric paint and LED lights. Oh my, how brilliant! Find out how to make this electrifying Valentine that will mesmerize your kids over and again.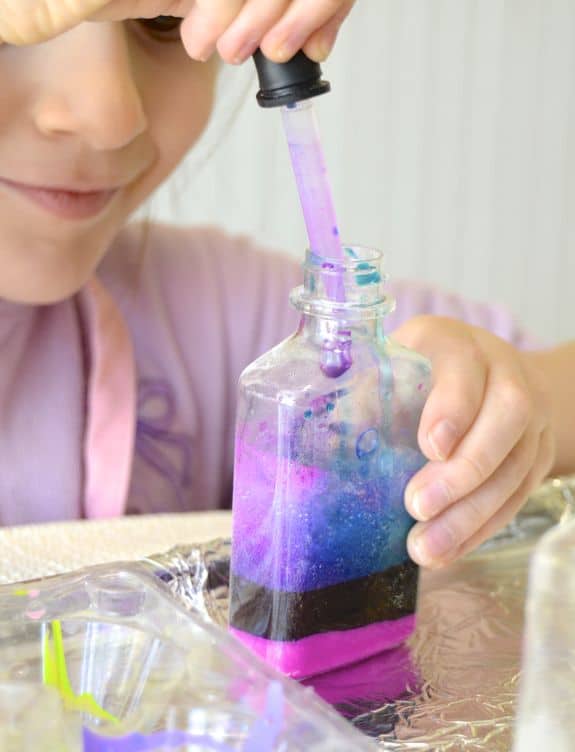 Love Potion (via Inner Child Fun)
Get your Valentine goggles on to set up this super fun love potion lab. Make sure to check 4 more brilliant invitation to play ideas in this post packed full of Valentine fun.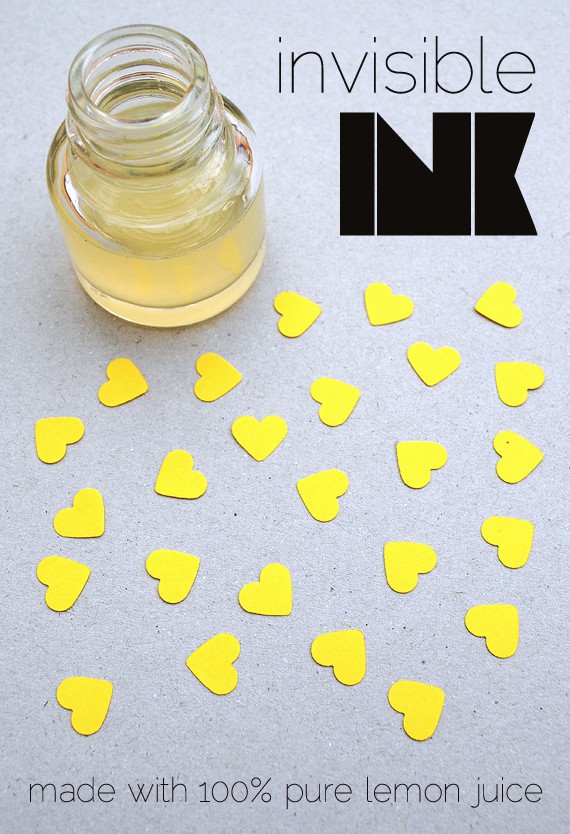 Invisible Ink Valentine (via Minieco)
This is super sleuthy and fun. Teach kids how to create a secret message from a kitchen ingredient and tie it all up into a fun message in a bottle.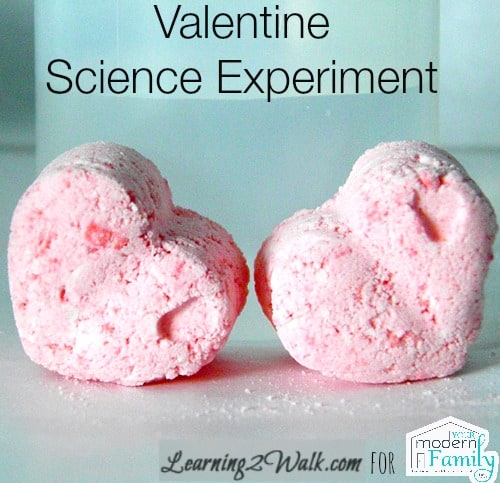 Fizzy Valentine Hearts (via Your Modern Family)
Make cute heart rocks and watch them fizzle away with this awesome baking soda experiment!
Take a look at more fun Valentine ideas here and more science experiments here and here.