By using this site, you agree to our Terms of Use. This post may contain affiliate links. Read our disclosure policy.
Follow us on Instagram for more fun ideas for kids!
Watch the video below to see these awesome magnetic tiles for kids in action. Make sure to subscribe to our YouTube channel for more fun videos!
These Connetix Tiles are the best magnetic tiles for kids for endless play and building.
If you have a child who is curious about building and learning, they're going to love
The Best Magnetic Tiles for Kids
by Connetix Tiles. Not only does this
STEM
product use their creativity and imagination, but it works on their logic and analytical skills as well. I have to admit that our kids still haven't outgrown them. This is because there is such a wide variety of ways that they can be used to make it fun for all.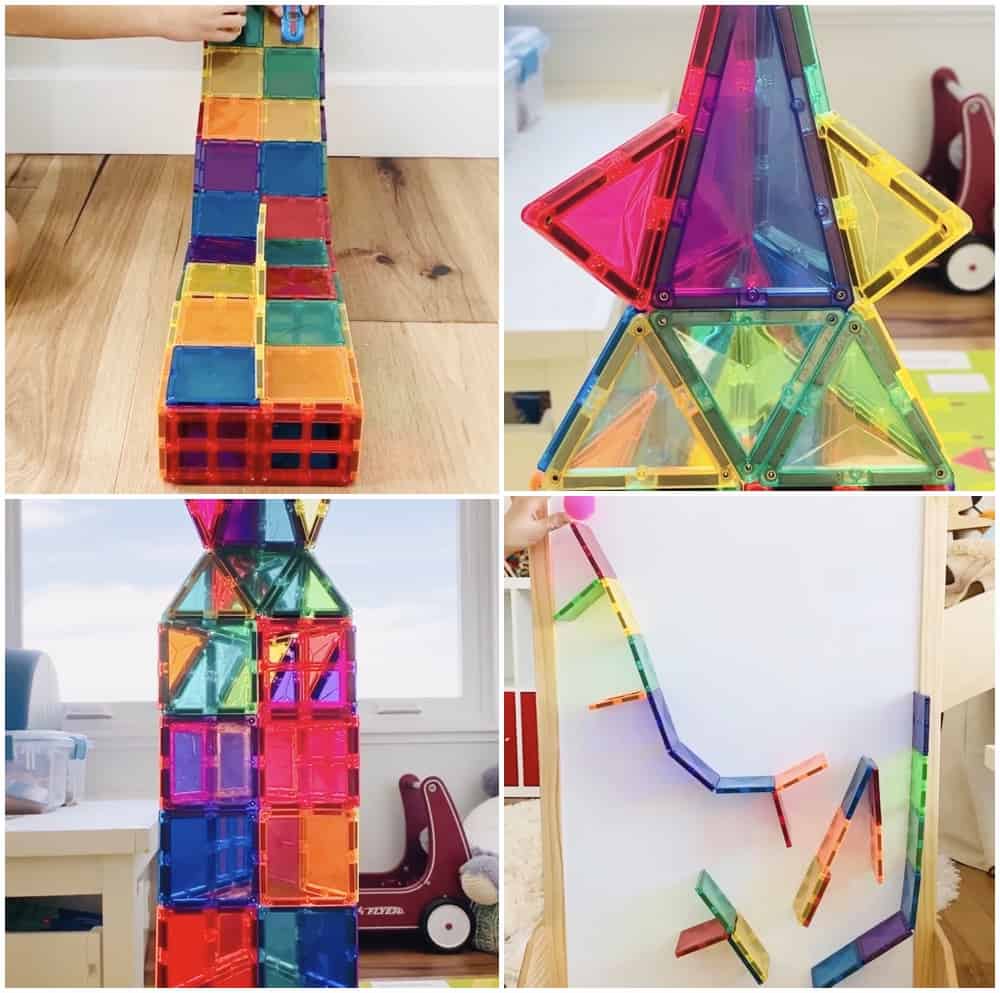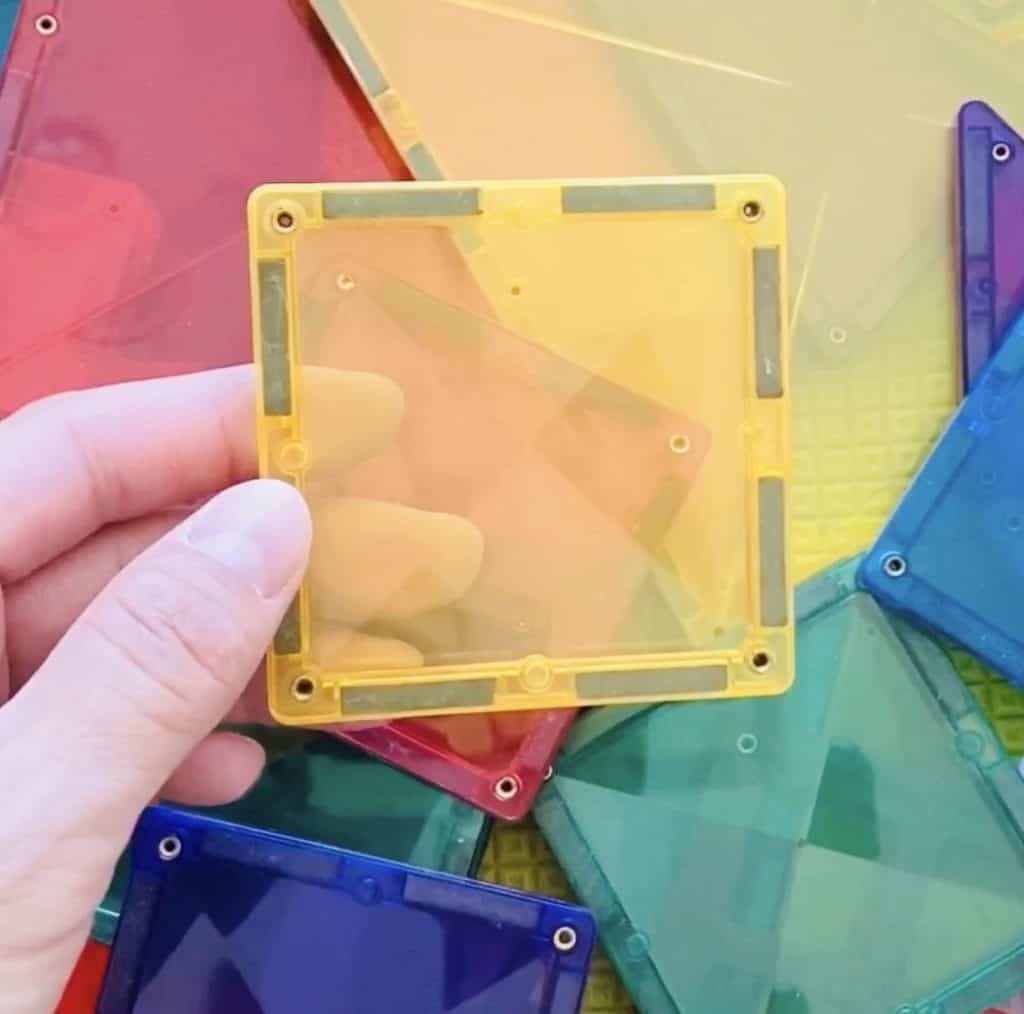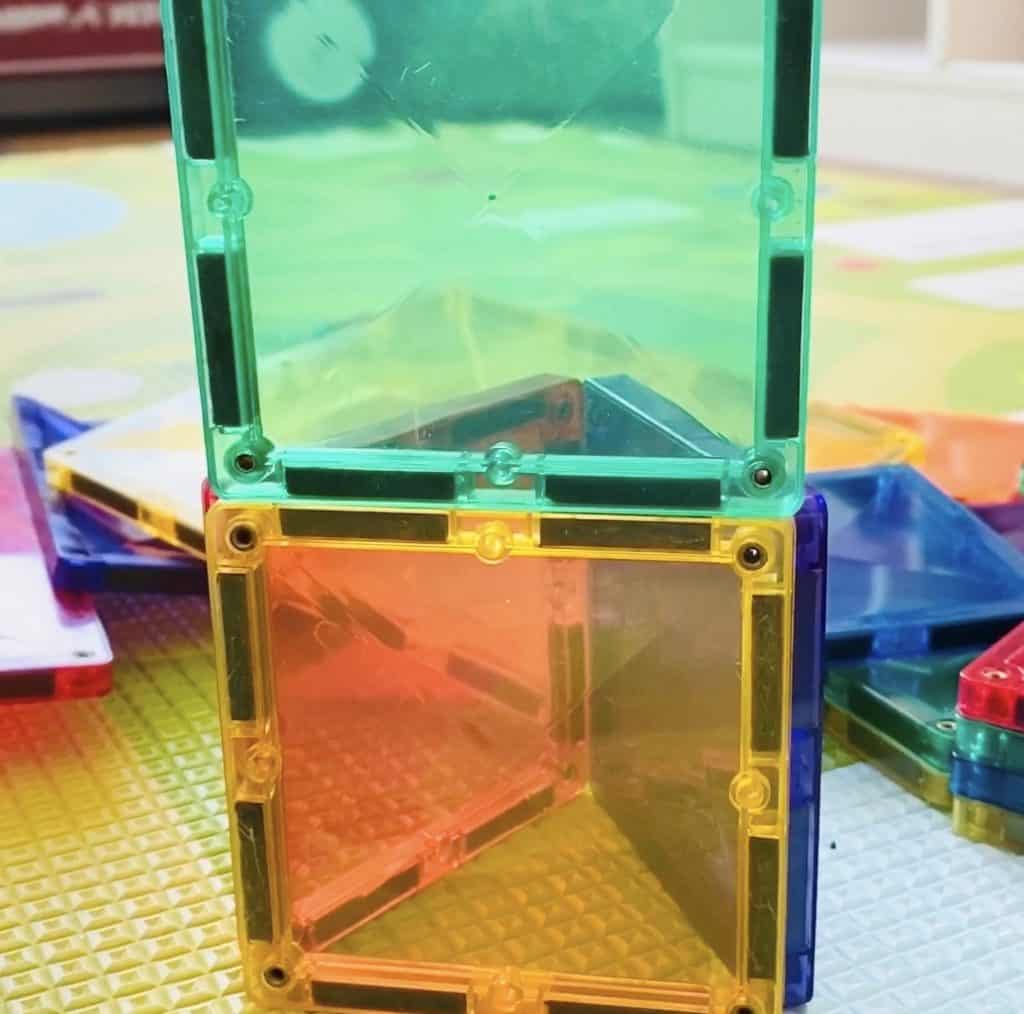 Watch the video in this post to see all the fun ways we've played with our Connetix Tiles.
We've been using these
Connetix Tiles
in our house for a very long time because of their strong magnetic strength compared to other magnetic tiles. These also have a unique design riveted for safety and are made of BPA free plastics.
Using them to create
ball mazes
are just a few of the ways that they're fun. They're also great for building and expanding as well. We've used this to test out theories and to create fun tracks for our marbles and matchbox cars as well.
Sometimes you don't even have to have a design in mind, you can give your kids a prompt like "how high can you build?"
Every time the kids play with them, they're never ready to stop. The way that these magnetic tiles work together and stay strong makes them a logical and practical choice for toys.
And since the magnets hold them together, they're also a great travel toy to have in the car, too. Because when it comes to building and learning, why not have the kids do it anywhere that they can!