If you have kids, you're probably already aware of what STEM stands for (Science, Technology, Engineering and Math). STEM seems to be a hot trend these days with the focus on giving today's little makers and tinkerers key skills and activities to think constructively about how things are built, forming hypotheses, and understanding cause and effect.
Do a search for STEM projects for kids and you'll get loads of results back – from building your own robot to making a catapults or moving objects. To help sift out the best ideas, and get you started, we've rounded up 10 awesome STEM projects for kids with the emphasis on movement! It's no secret kids are fascinated with things that go. Check out these fun ideas to get your budding engineer building something cool in no time.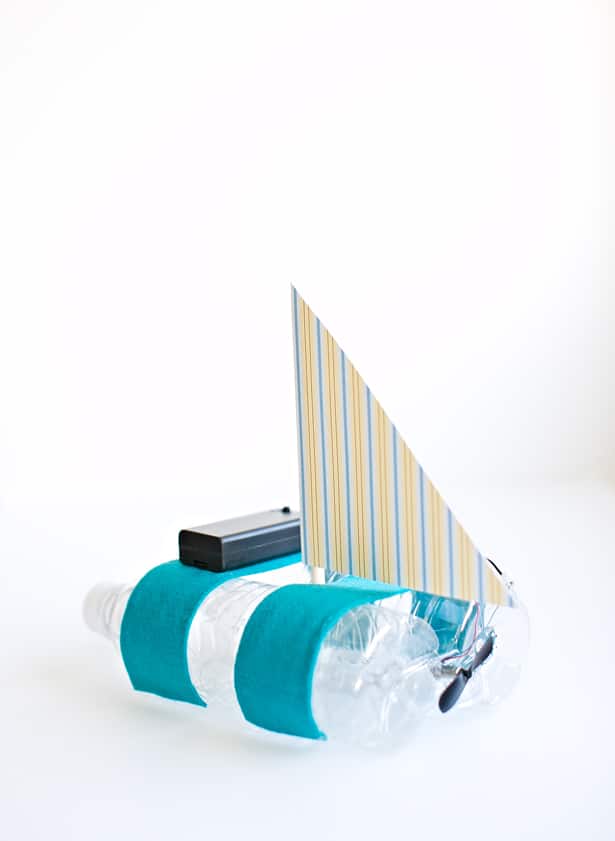 DIY Bottle Boat with Motor (via hello, Wonderful)
Not only is this a fun way to recycle bottles, it's also a great way to teach kids about how motors work by making a cool bottle boat with propeller!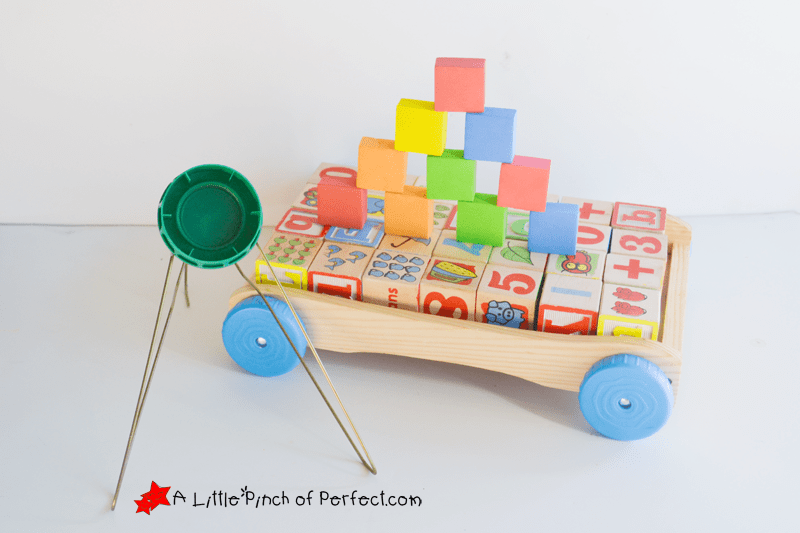 One Minute DIY Wire Catapult (via A Little Pinch of Perfect)
No fancy materials are required to make this one minute (yes, one!) catapult that lets kids get hands-on in testing out how far objects will fly.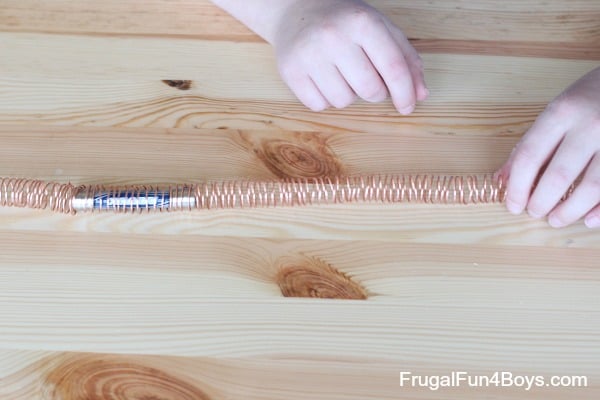 Make an Electromagnetic Train (via Frugal Fun for Boys)
You have to watch the video to see with your own eyes, but this battery "train" is super cool and moves! An engaging way to teach kids about electricity and magnetism at the same time.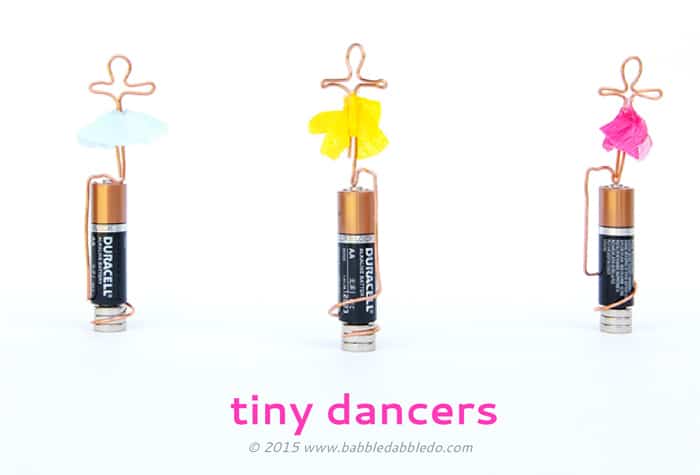 Tiny Moving Dancers (via Babble Dabble Do)
This cool activity shows you how to build cute tiny dancers with a "homopolar motor." I love how this STEM project appeals to both genders!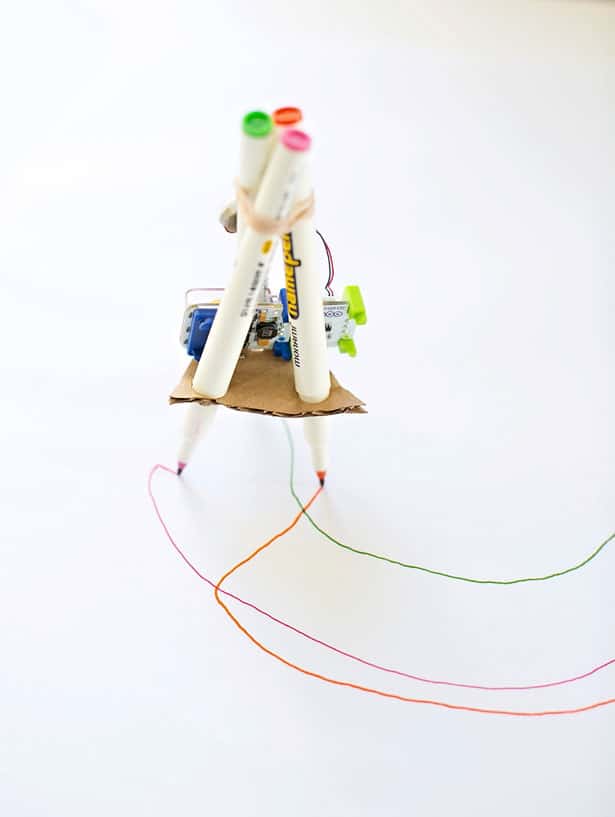 Build a Drawing Robot (via hello, Wonderful)
See how we made this easy drawing robot with a snap-on circuit that makes neat concentric circles and doodles.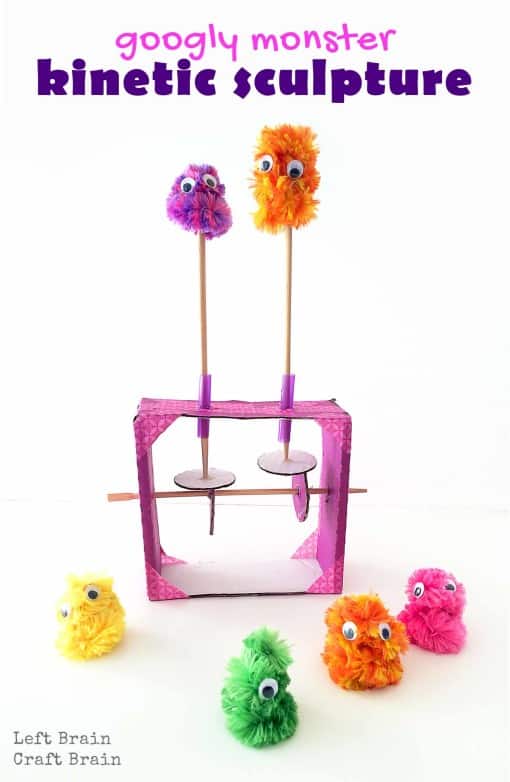 Monster Kinetic Sculptures (via Left Brain Craft Brain)
Oh this is brilliant. It's cute, moves, and made of simple recycled materials so you can get started on making your own right away.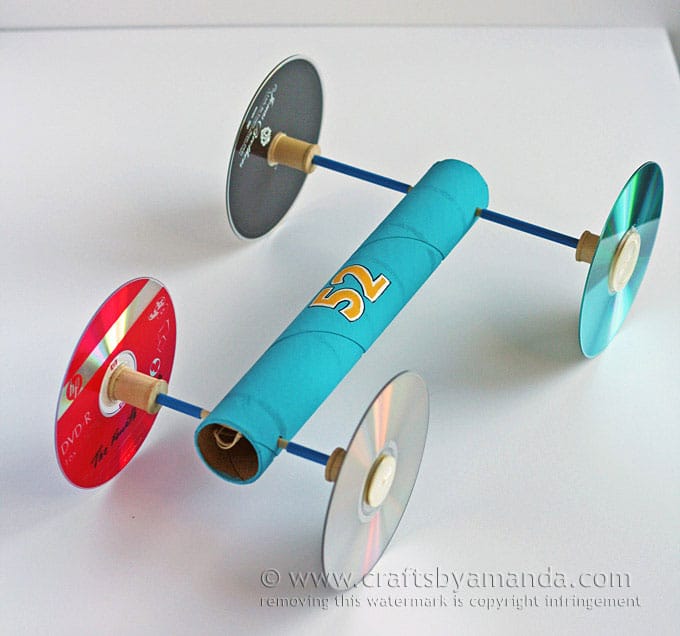 Rubber Band Car (via Crafts by Amanda)
This rubber band car is simply constructed with a few common parts and is a fun way to teach your kids about physics and inertia at the same time!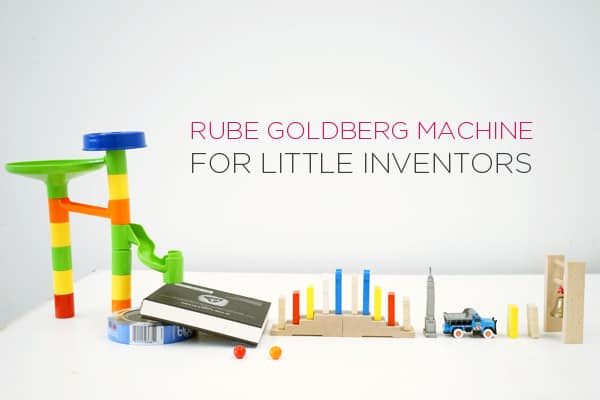 Kid-Made Rube Goldberg Machine (via Tinkerlab)
If your kids love marble runs, moving parts and objects, they'll love making their own Rube Goldberg Machine with recycled and everyday items – a great open-ended experiment with lots of room for trial and error.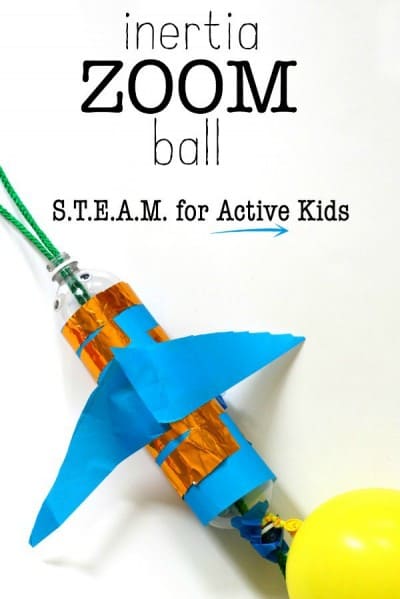 Inertia Zoom Ball (via What Do We Do All Day)
If you haven't heard of an "inertia zoom ball" but are intrigued, you're not alone. Learn how to transform a 2 liter bottle that zooms back and forth. You've got to watch the video for our own eyes to see the cool effects.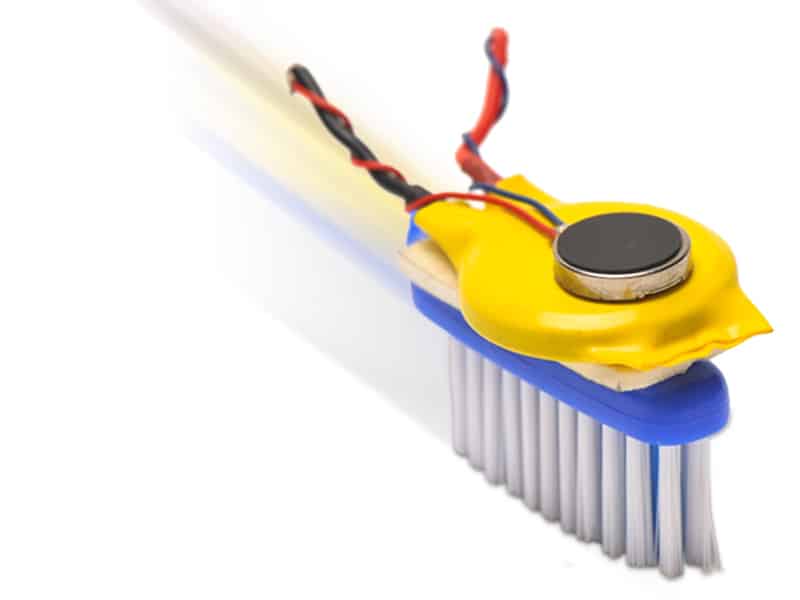 DIY Brushbots (via Make)
Got a couple of old toothbrushes? Turn them into these awesome moving robots with just a few parts and a vibrating motor. These are addictive to watch move!
What are you favorite ways to involve your kids in making and tinkering? Check out more creative projects for kids here!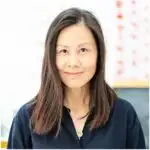 Agnes Hsu is a mom of three and has been inspiring parents and kids to get creative with easy activities and family friendly recipes for over 10 years. She shares her love for creative play and kids food to her 2MM+ followers online. Agnes' commitment to playful learning and kindness has not only raised funds for charity but also earned features in prestigious nationwide publications.