If there's any occasion that goes all out in the cuteness factor, Easter ranks at the top. With fun pastel colors, chicks, bunny and egg motifs, Easter is one of those holidays that gives you the excuse to make some adorable treats for your kids. And cupcakes are no exception.
We've rounded up 10 of the most adorable Easter cupcakes fit for your Easter party, brunch or gathering that will make kids (and adults) hop and skip all the way to the dessert table.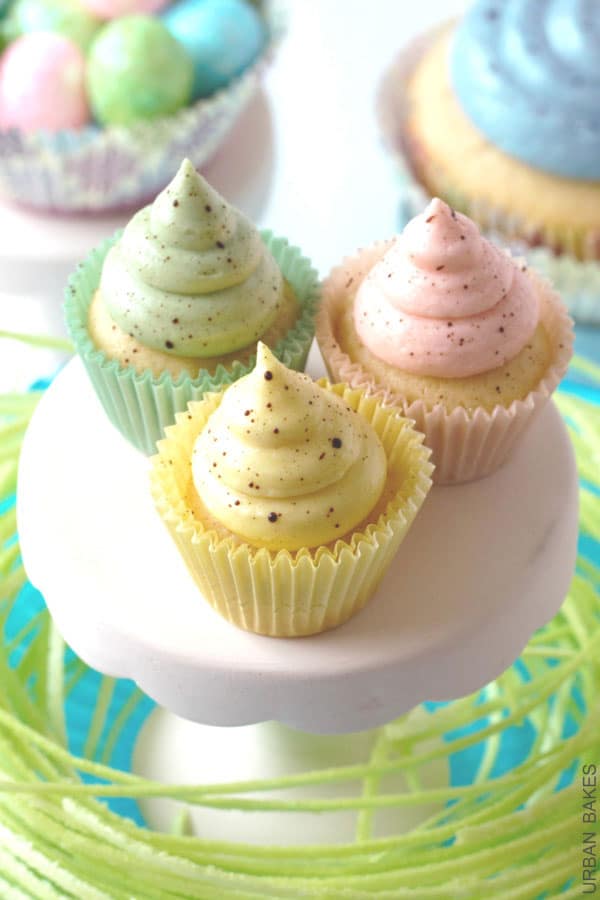 Speckled Easter Cupcakes (via Urban Bakes) Looking like the candied speckled eggs found in Easter baskets, these cupcakes take a cue from them and shares a clever technique on how to achieve that perfect speckle.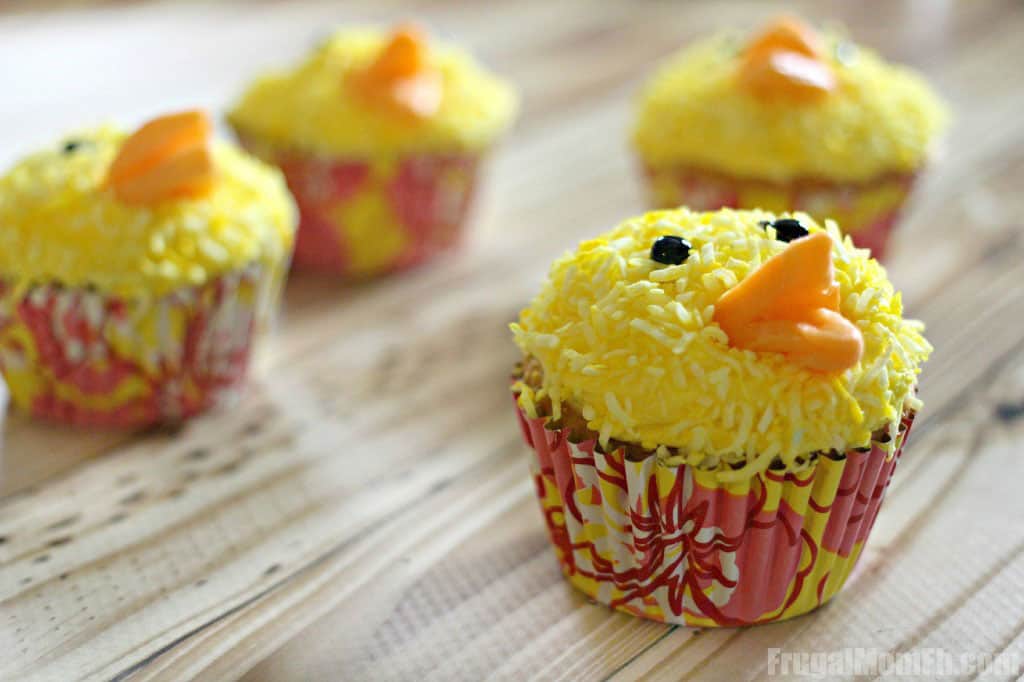 Lemon Coconut Chick Cupcakes (via Frugal Mom Eh!) Chirp chirp. These cute chick cupcakes are so cheery and friendly. Lemon zest in the cake gives a bright citrus flavor.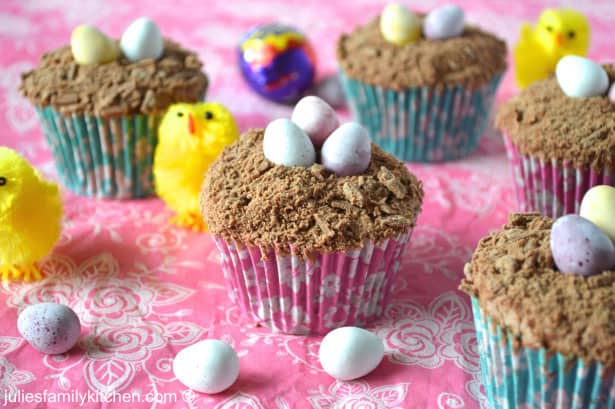 Easter Chocolate Cupcakes (via Julie's Family Kitchen) Here's a take on the classic bird's nest cupcake for chocolate lovers (if you're not into the coconut on top version).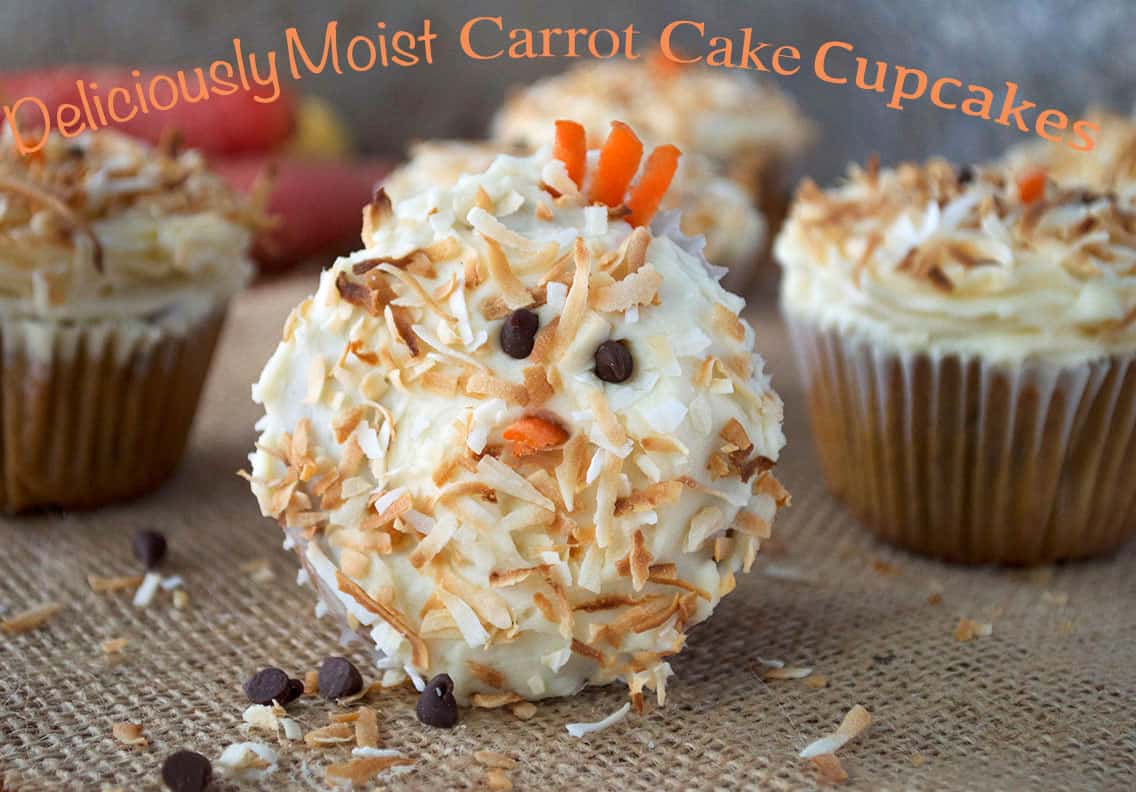 Carrot Chick Cupcakes (via Nine Months Baking) Another adorable take on Easter chick cupcakes, these work off of a carrot cake if you're interested in something a bit lighter (and healther-ish).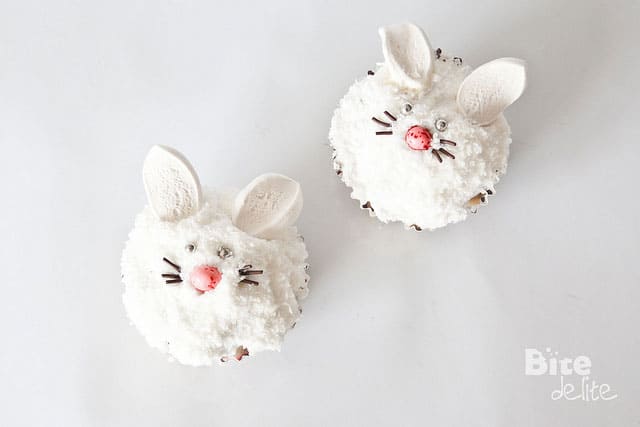 Bunny Cupcakes (via Bite delite) These darling cupcake bunnies are definitely going to be a crowd pleaser among the kiddies! Plus they seem pretty straightforward and easy to make, based on white cake and whipped cream.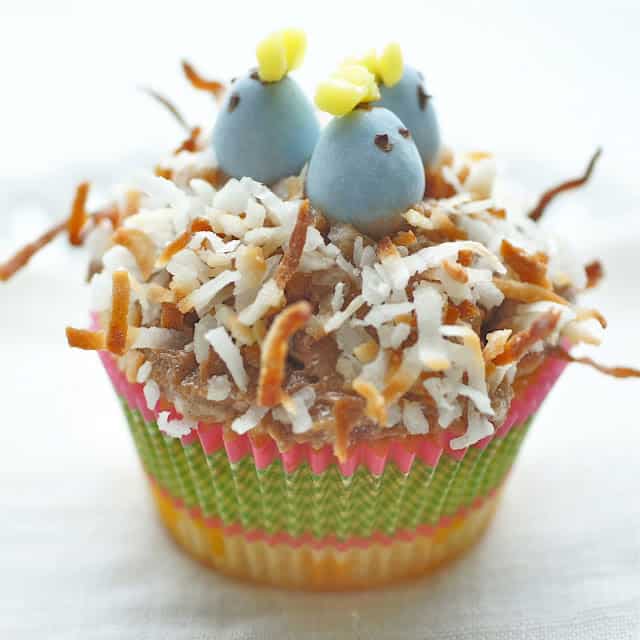 Baby Blue Bird Nest Cupcakes (via Thyme) On top of each of these cupcakes, three baby blue birds vie for your attention from within a nest of toasted coconut, which looks remarkably like a real bird's nest!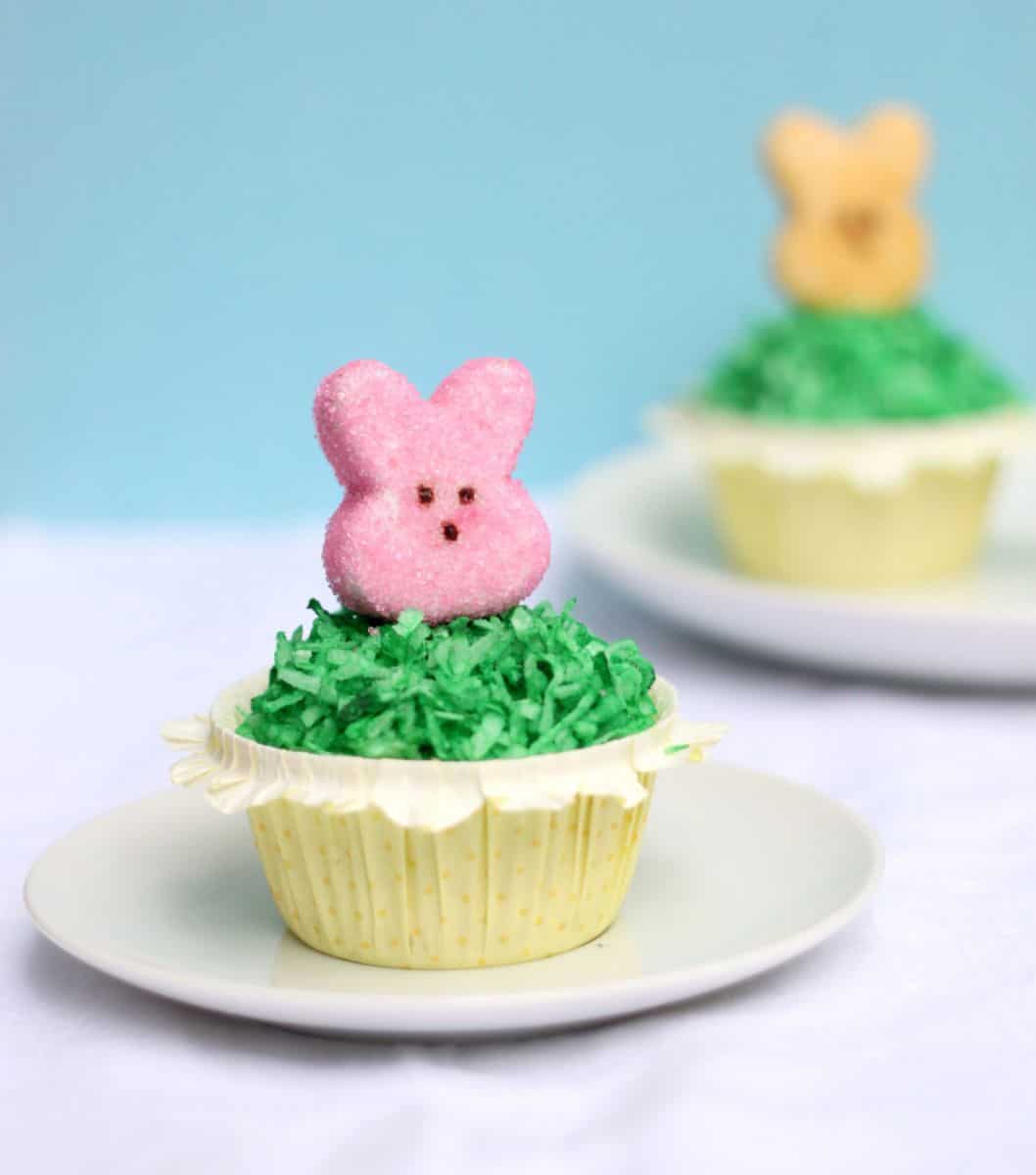 Peep Cupcakes (via 52 Kitchen Adventures) Peeps, the quintessential Easter marshmallow treat, make these cupcakes extra special, siting on top of green coconut grass.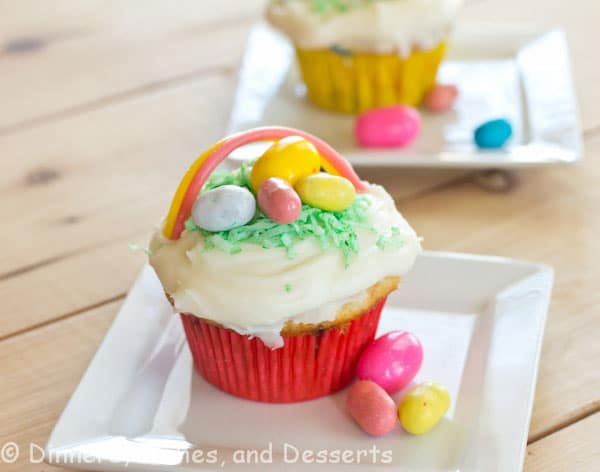 Easter Basket Cupcakes (via Dinners, Dishes & Desserts) These "Easter basket" cupcakes are a fitting treat to end a big Easter egg hunt! They'd also be fun to decorate with the kids.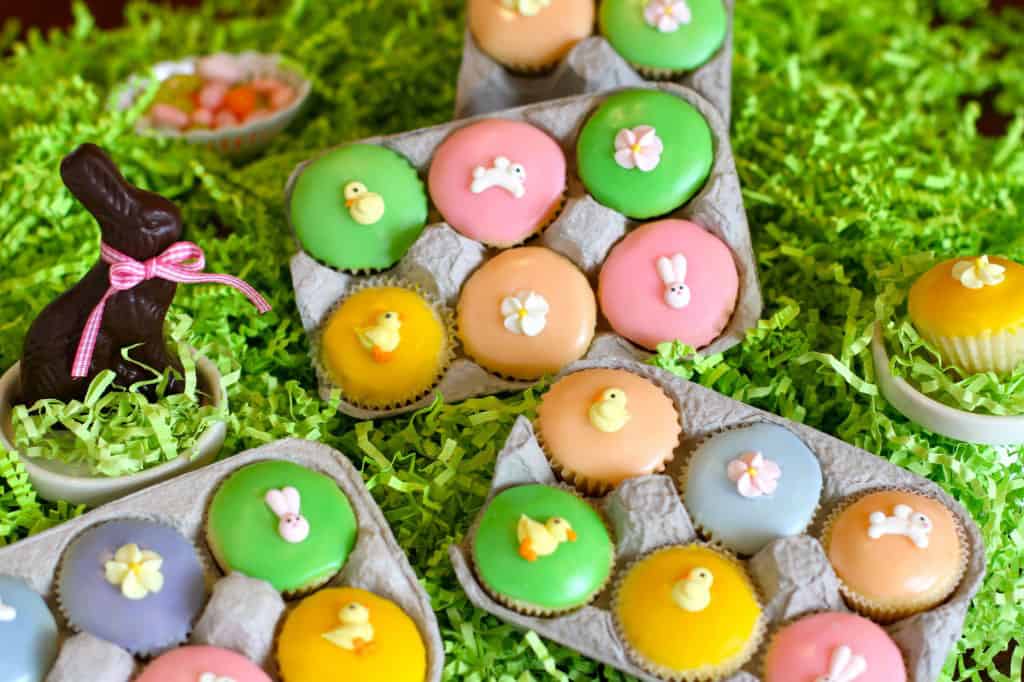 Cute Easter Cupcakes (via Angie's Southern Kitchen) These pastel frosted cupcakes are so festive for Easter when presented in egg cartons and are irresistibly cute!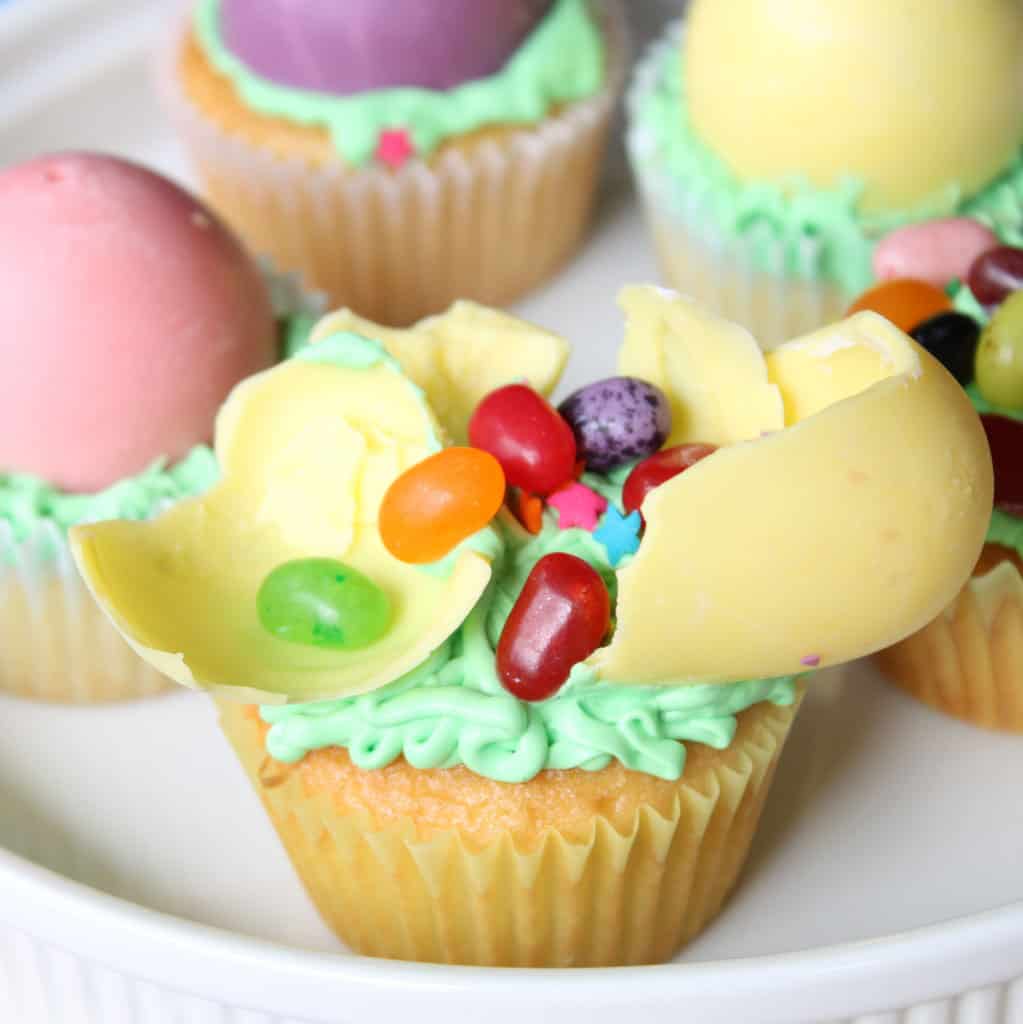 Egg Cupcakes (via Itsy Bitsy Foodies) Such a clever take on Easter eggs! Put one on top of a cupcake you can crack open with real treats inside!
Check out more Easter treats and fun for the kids here!