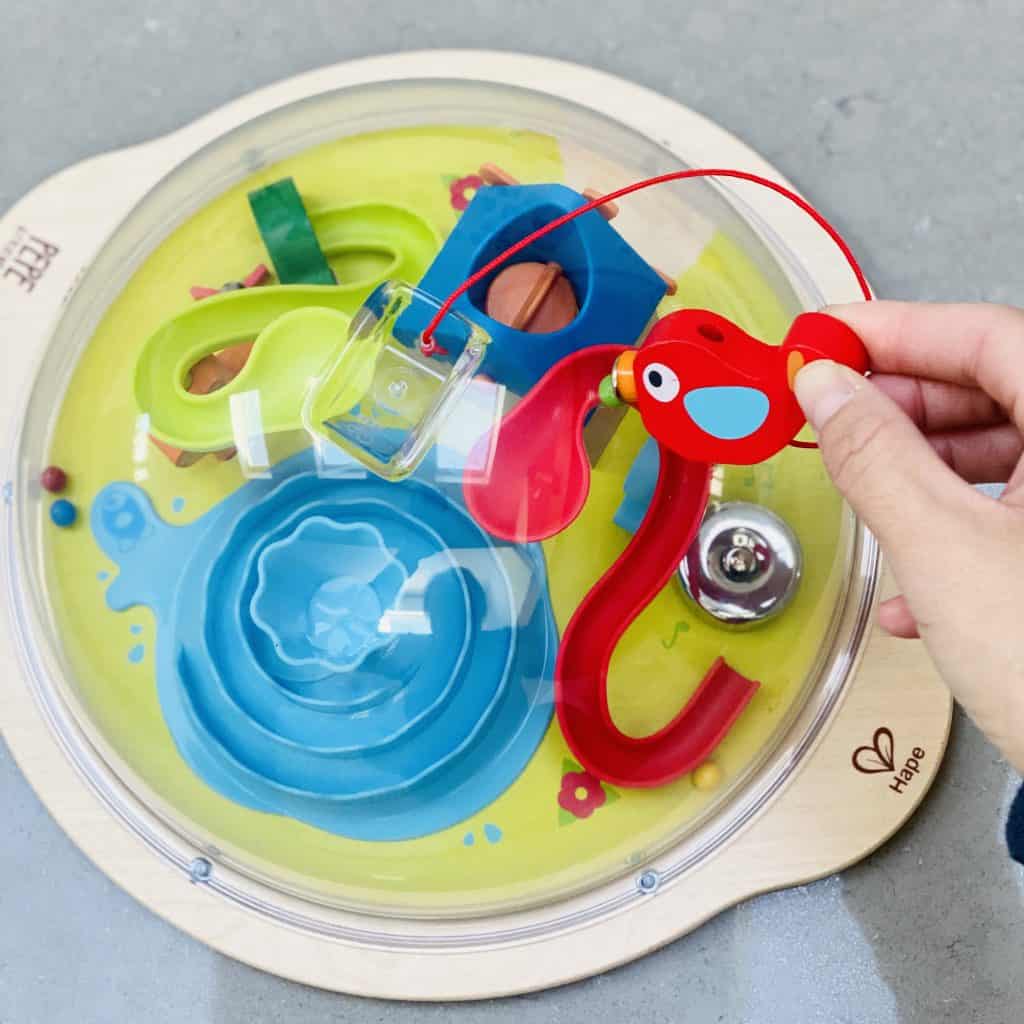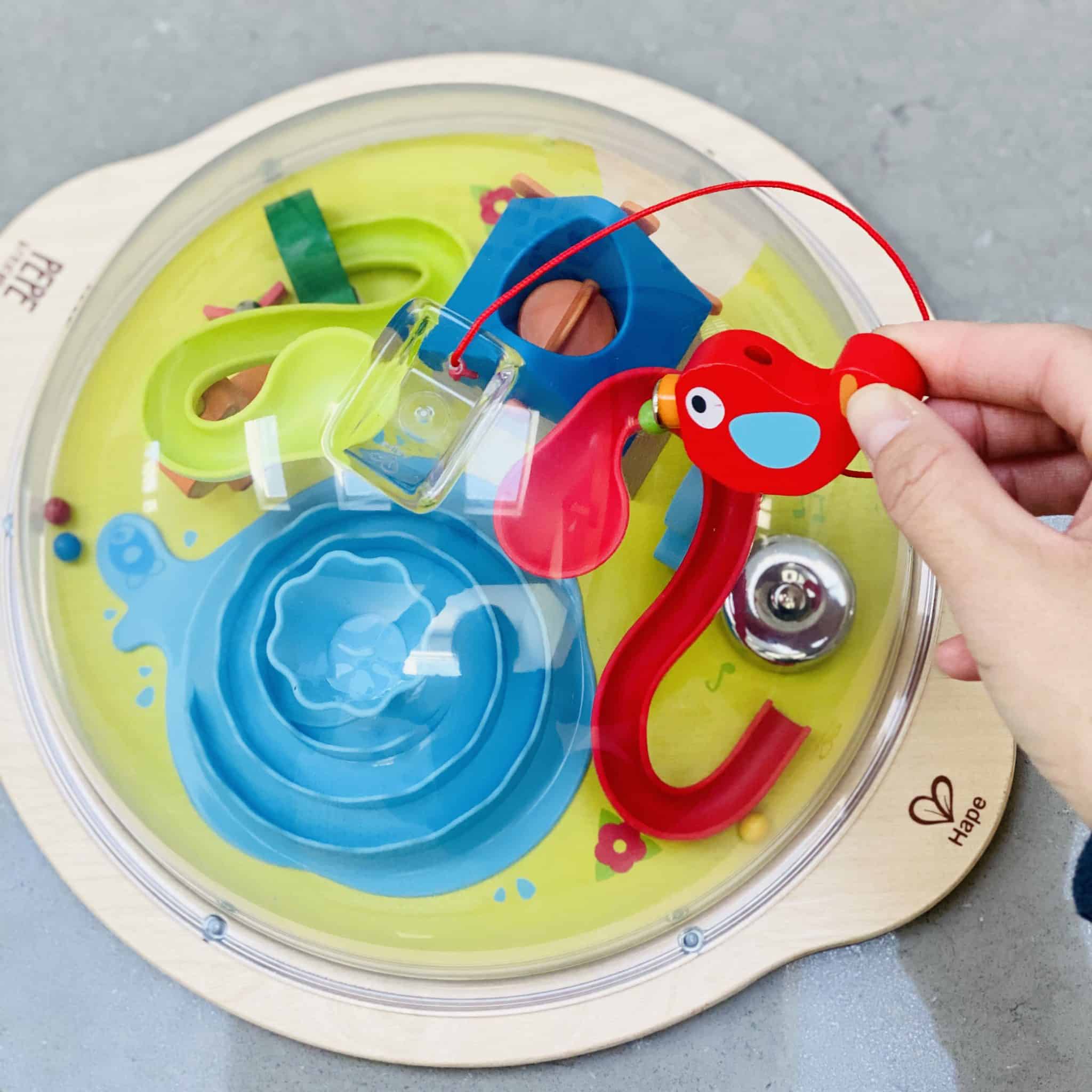 By using this site, you agree to our Terms of Use. This post may contain affiliate links. Read our disclosure policy.
Follow us on Instagram for more fun ideas for kids!
Scroll all the way down to watch the video for this fun Magnetic Toy Maze. Make sure to subscribe to our YouTube channel for more fun videos!
This magnetic toy maze for kids is great for preschoolers to practice their fine motor skills.
This
Magnetic Toy Maze
is awesome. Once you introduce this interactive toy to your child, your entire house is certain to be overcome by the maze craze.
And parents, be ready…you're going to try your skills on this magnetic toy as well.
Working on fine motor skills using magnets is actually a really great idea.
The idea between this toy maze is that it requires your child to coordinate their hands and eyes and use them together to complete the maze. Pretty genius, right?
I can tell you that our little one loves this toy. He still runs to it and plays with it even when there are other toys in the room. There's something almost magical about the way that he feels he can move the magnet from point A to point B without even ever having to touch it!
If you're looking for a super fun toy that is education as well, this is the one for you.