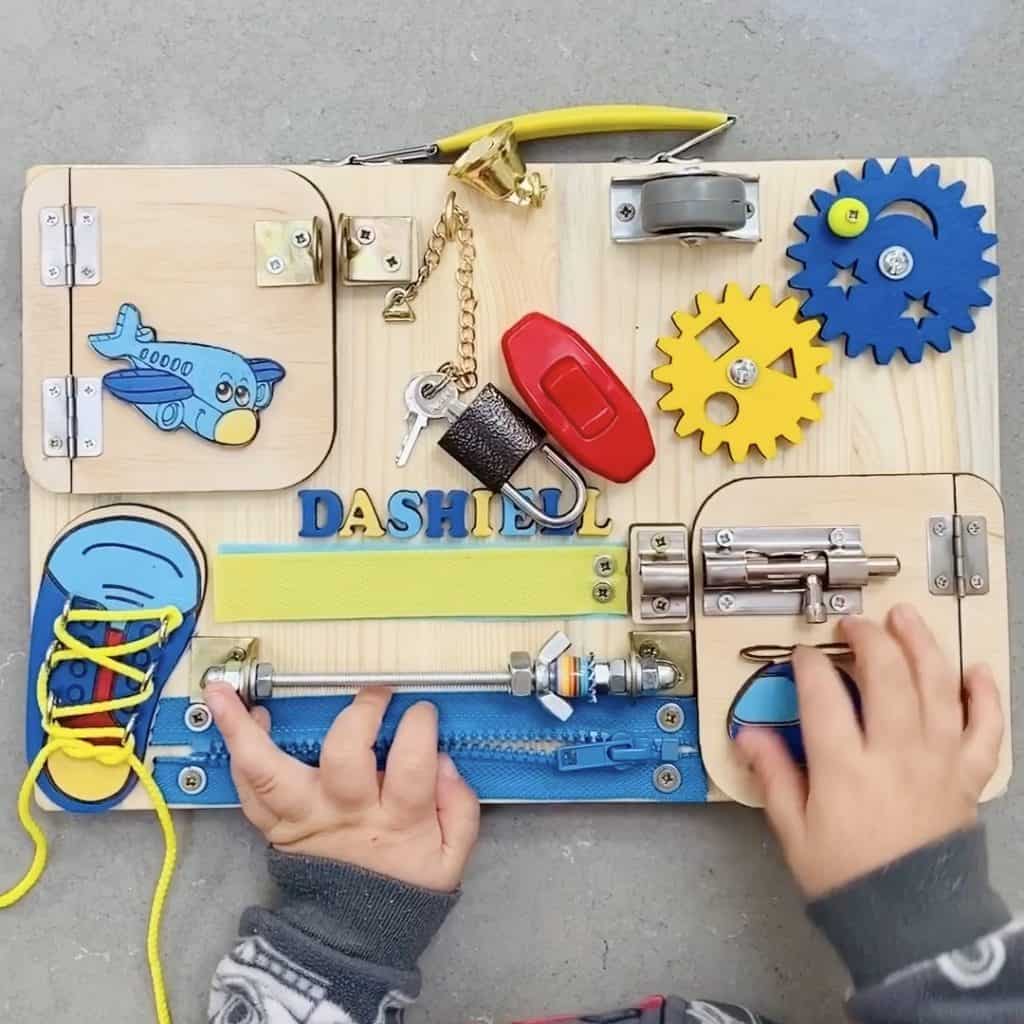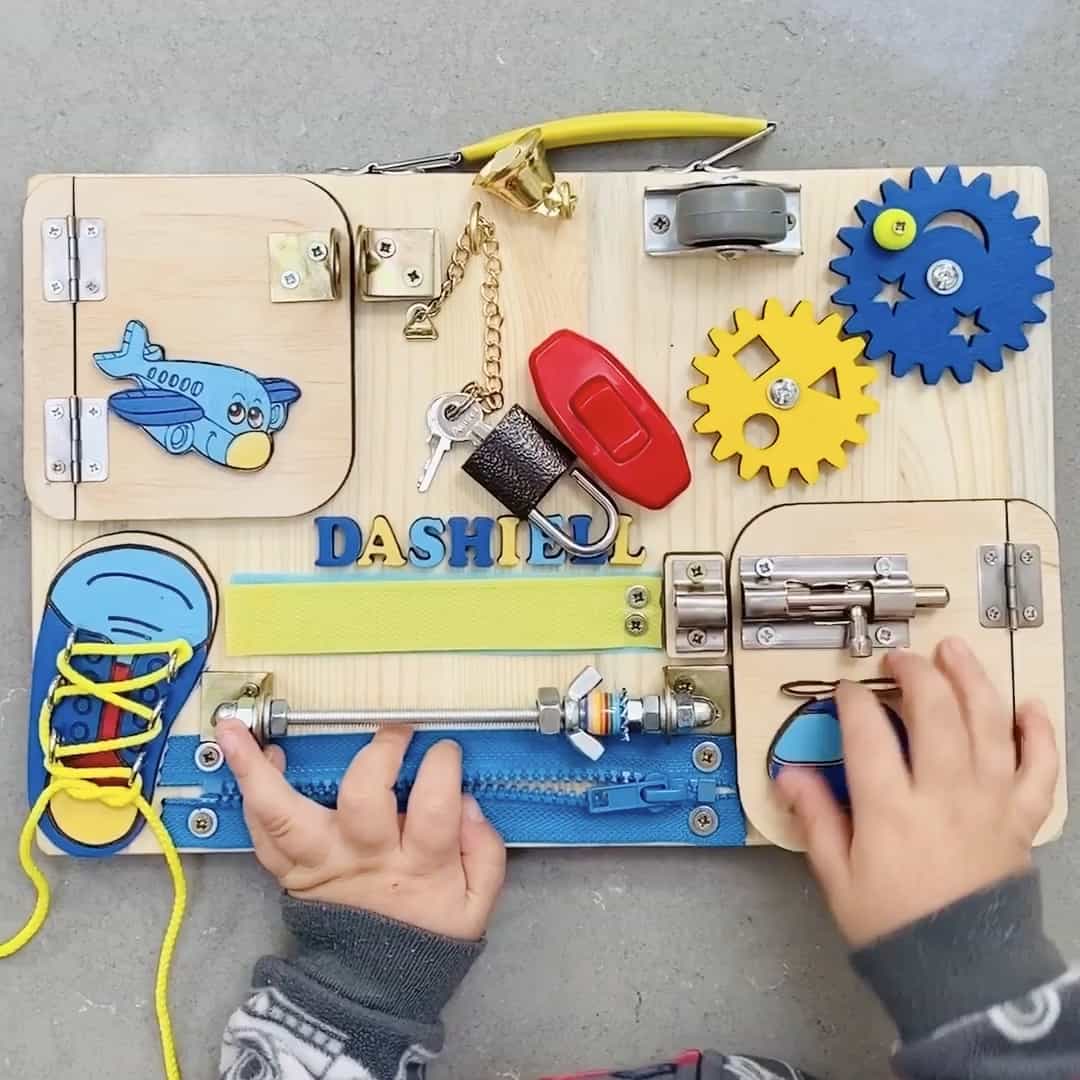 By using this site, you agree to our Terms of Use. This post may contain affiliate links. Read our disclosure policy.
Follow us on Instagram for more fun ideas for kids!
Scroll all the way down to watch the video below to see this Toddler Busy Board in action. Make sure to subscribe to our YouTube channel for more fun videos!
This toddler busy board has all the bells and whistles to help your toddler or preschooler practice their fine motor skills. Love the ability to add a personal family photo!
Do you have a toddler who just likes to be busy? No matter how tired you might be feeling, just know that their curiosity is such a great thing! Their "business" is a key indicator that they want to learn, explore and play.
I'm so excited to share with you the one toy that my very own busy toddler loved and looked forward to playing with every single day. This toddler busy board is about to let your child run wild with their imagination and curiosity.
Not only does it keep their hands and minds busy for hours on end but every gadget on this board works with their fine motor skills as well. They'll be able to zip, grab, pull, twist and turn their way into learning fun time and time again.
If you're searching for a toy that is busy just like your perfect toddler in your life, this is the one for you. It's not only loaded with tons of fun options but it's also the perfect size to pack up and take with you on the go as well.