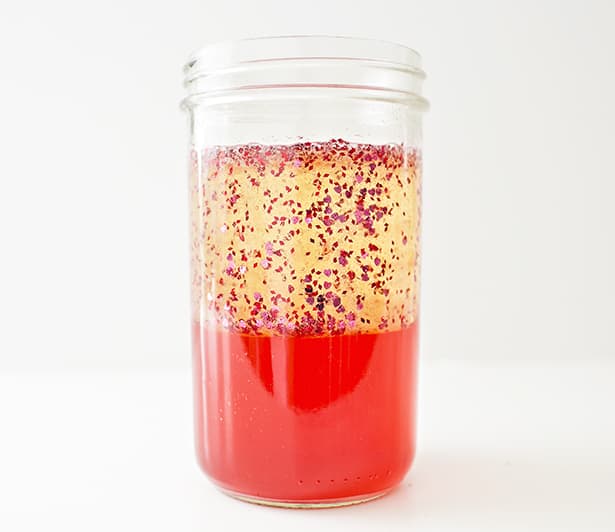 A couple of years ago we made these awesome glitter lava lamps and they were so fun and mesmerizing for the kids! They're also a great science experiment to discuss what happens when you add water, oil, food coloring, and an additive like effervescent (antacids).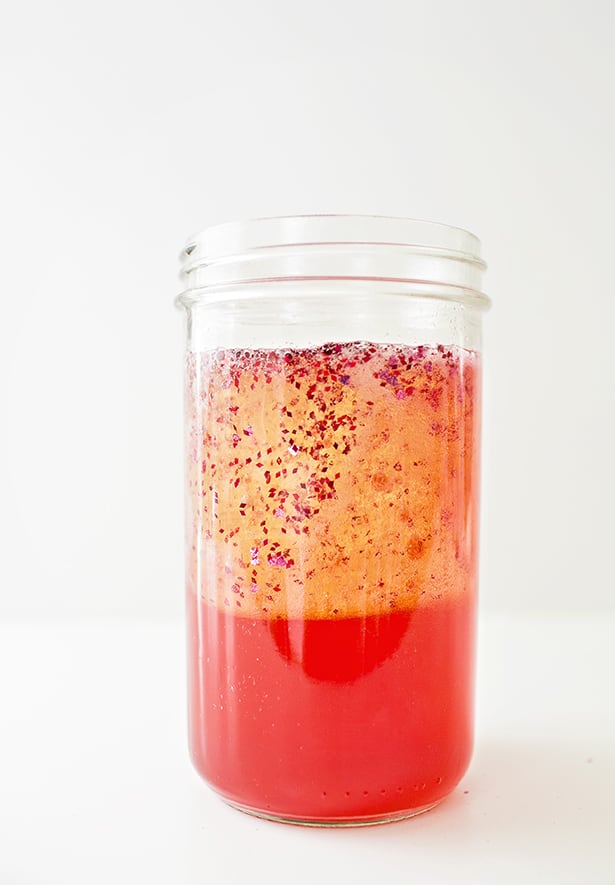 You can make these cool lava lamps right at home with just a few kitchen ingredients. We decided to make a love potion themed one with red coloring and heart glitter to celebrate Valentine's Day!
Watch the fun video above or check out the detailed instructions below.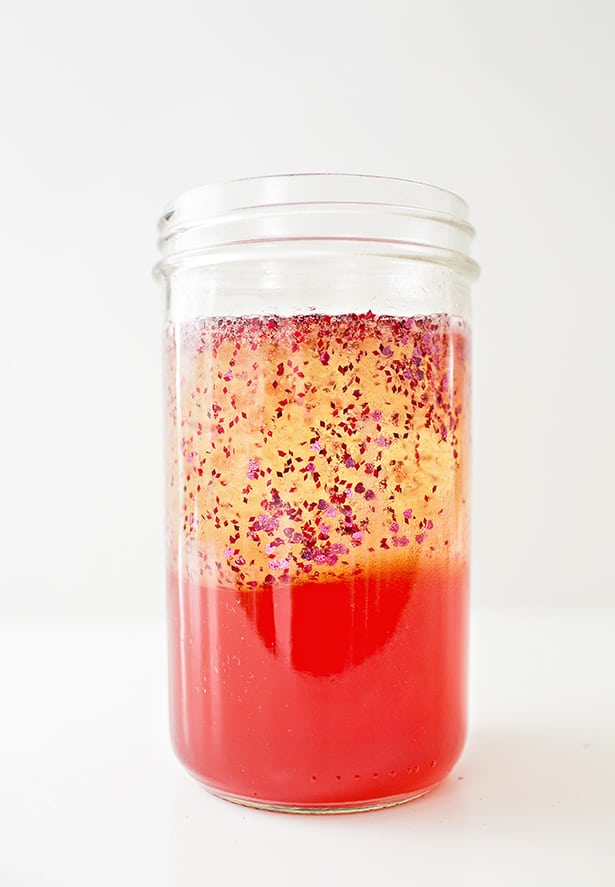 DIY Love Potion Glitter Lava Lamps – Materials:


– Tall glass jar (a Mason jar would work)


– Vegetable oil


– Filtered water


– Red food coloring
– Heart Glitter


– Antacid tablets (the ones that bubble when in contact with liquids, like Alka-Seltzer tablets. Tums will not work)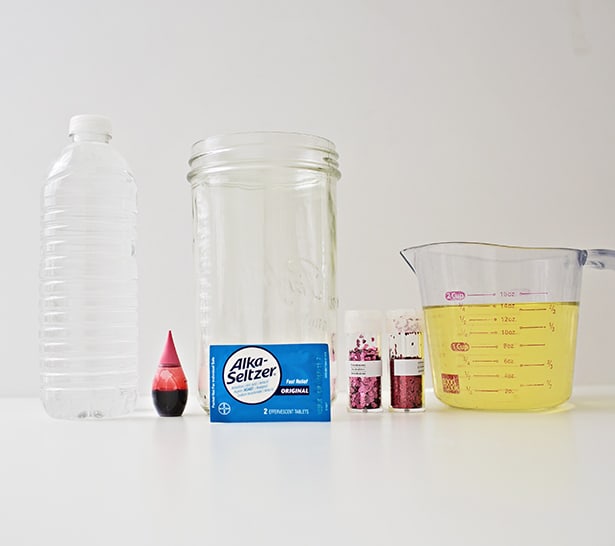 Instructions:

Step 1. Fill about 1/3 of your jar with water. Add vegetable oil leaving some room at the top to make sure the mixture doesn't bubble over.

Step 2. Add a few drops of red food coloring. Add a tablet or two of Alka-Seltzer and watch the red bubbles float to the top. The more you add, the more fizzy the potion.

Step 3. Add glitter along with another tablet or two of Alka-Seltzer. It's cool to watch the red bubbles and glitter hearts float to the top!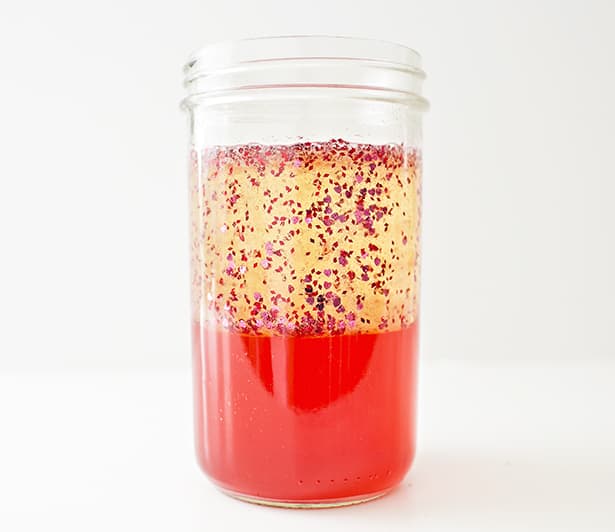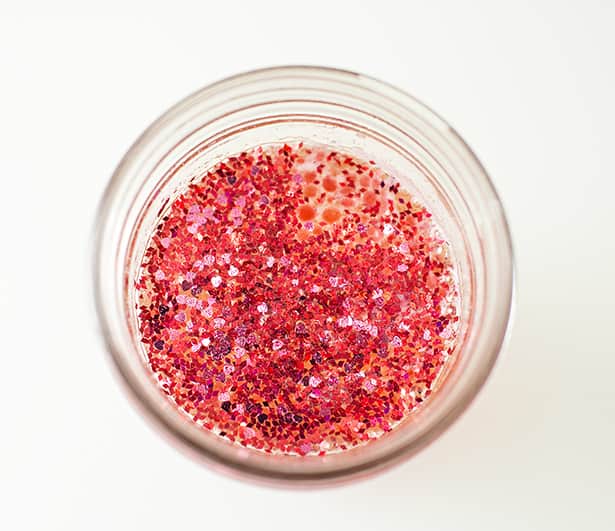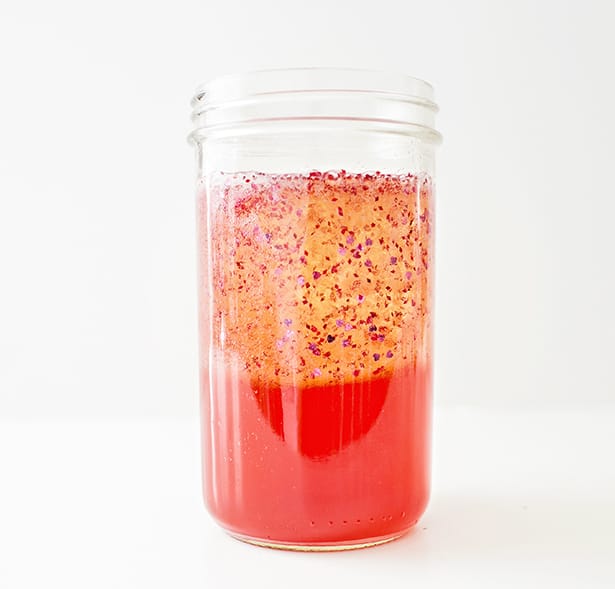 So what's the science behind it? Oil and water don't mix so when the antacid tablets reach the water, they release carbon dioxide bubbles which rise up through the oil creating cool colored bubbles in the process.


These love potion glitter lava lamps are a fascinating way celebrate Valentine's Day and learn a little bit of science!
Check out more fun Valentine ideas for kids and our original glitter lava lamps with different colors!
And check out these cool erupting lava lamps from one of our fellow blogger friend!
*Note: please make sure to not keep the lid on while the antacids are bubbling inside. Make sure to supervise your kids when doing this craft, which is what we did. When not in use, you can place the lids back on and keep the jars for quite a while and re-use again. Tums will not work. It needs to be an effervescent antacid that will dissolve and create bubbles like Alka-Seltzer.
______________________________________________________________________________________________________

Disclosure: Some of the links in the post above are "affiliate links." This means if you click on the link and purchase the item, we will receive a small affiliate commission. Regardless, we give our promise that we only recommend products or services we would use personally and believe will add values to our readers.