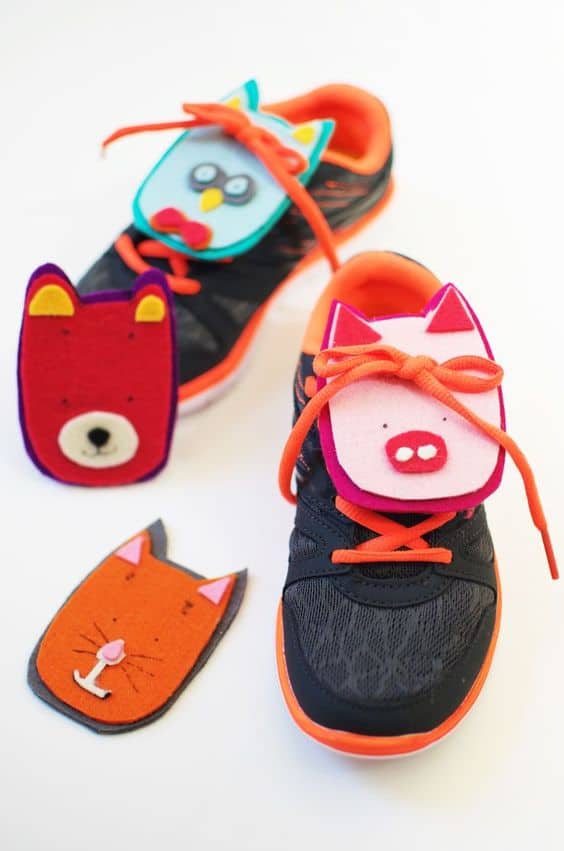 My son is at that stage where it takes him forever to put on his sneakers, and I suspect I am not alone. Getting out the door in our house is a perfect example of slow living and taking our time. I thought up these little felt Shoelace Animals to jazz up his shoes, and hopefully make putting them on and getting out the door more fun.
They are so easy to put together by just using the template and some good firm felt. Kids can be creative and even make their own animal designs.
What you need: Thick felt Download Templates HERE Scissors Exacto knife Glue Gun Black pen
Print out the templates, and cut out the shapes. Using a pen or pencil trace the shapes on the felt, then cut them out. Hot glue all of the pieces together to match the animal you are making. There is a diagram on each animal's template. Use a pen to create the animal eyes and the whiskers for the cat. ADULT STEP: Using the exacto knife or scissors punch holes just below the ears of each animal. This is where the shoelaces will be inserted. If you have a leather punch tool that would work really well too.
Feel free to get creative with colors and decorations. You could glue gems or sequins to the animals too. Make them as interesting as you like! Check out our cute clothespin animals for some more animal DIYs.
How do you teach your kids to tie their shoelaces?
More creative projects for kids here!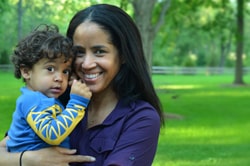 Lisa Fyfe is a graphic designer and mom to a lovely 4 year old boy, Rowan. After having him, life changed ten-fold. From life as an art director in publishing in New York, to a slower paced life in Connecticut, and now San Diego, creativity has always been the constant. Rowan changed everything and amazing inspiration came from this unexpected place. Little Monster is where she shares diy's and recipes inspired by motherhood. You can follow her on Facebook, Instagram, Twitter and Pinterest.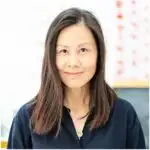 Agnes Hsu is a mom of three and has been inspiring parents and kids to get creative with easy activities and family friendly recipes for over 10 years. She shares her love for creative play and kids food to her 2MM+ followers online. Agnes' commitment to playful learning and kindness has not only raised funds for charity but also earned features in prestigious nationwide publications.