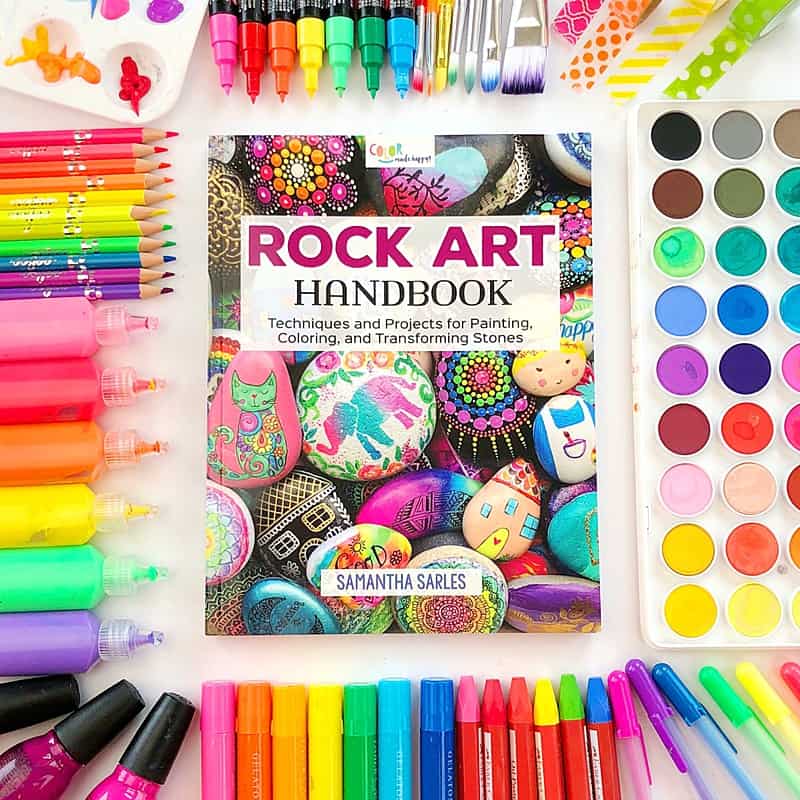 This awesome Rock Art Handbook turns anyone a rock artist.
Rock art is all the rage right now. You may have seen painted rocks pop up around your neighborhood with messages of kindness or beautiful designs. My daughter has been painting rainbow rocks to spread kindness and raise money for the homeless for the last few years.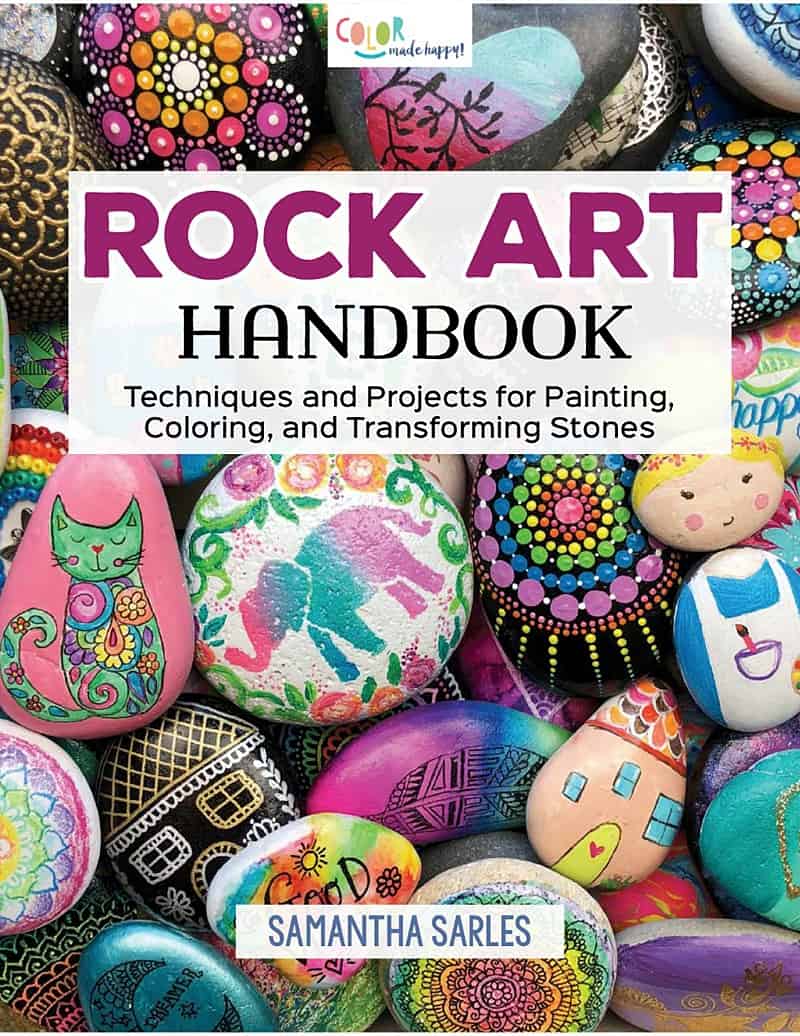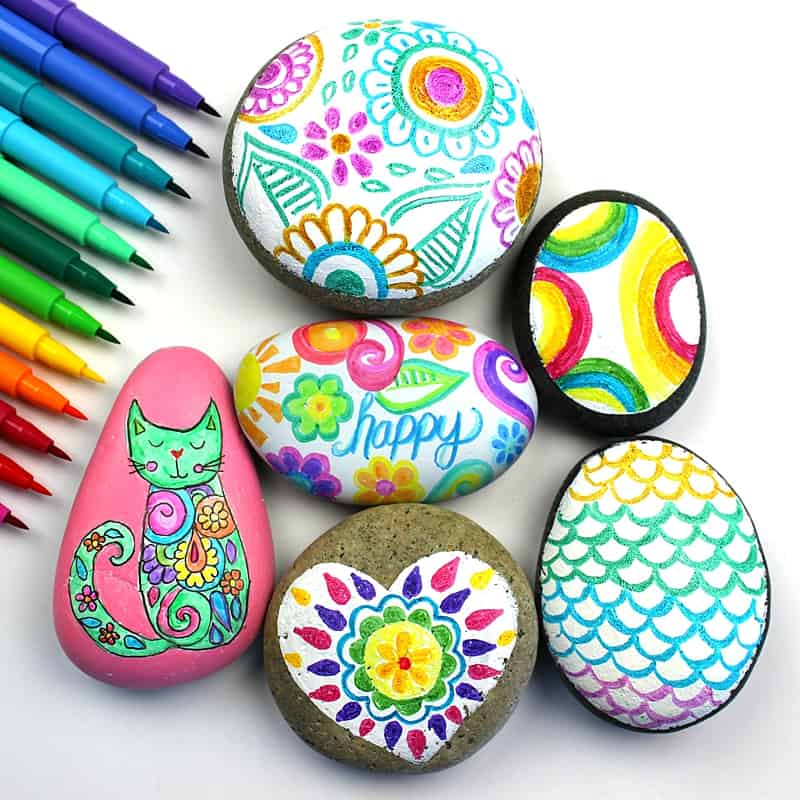 Whether rock painting is an artistic hobby or a way to spread good cheer, Rock Art Handbook ,written by my good friend blogger and artist Samantha Sarles from Color Made Happy, is your go-to for everything that rocks about painting rocks!
Intricate mandalas, beautiful characters, stunning animals, and messages that bring faith, happiness, and inspiration adorn these creations.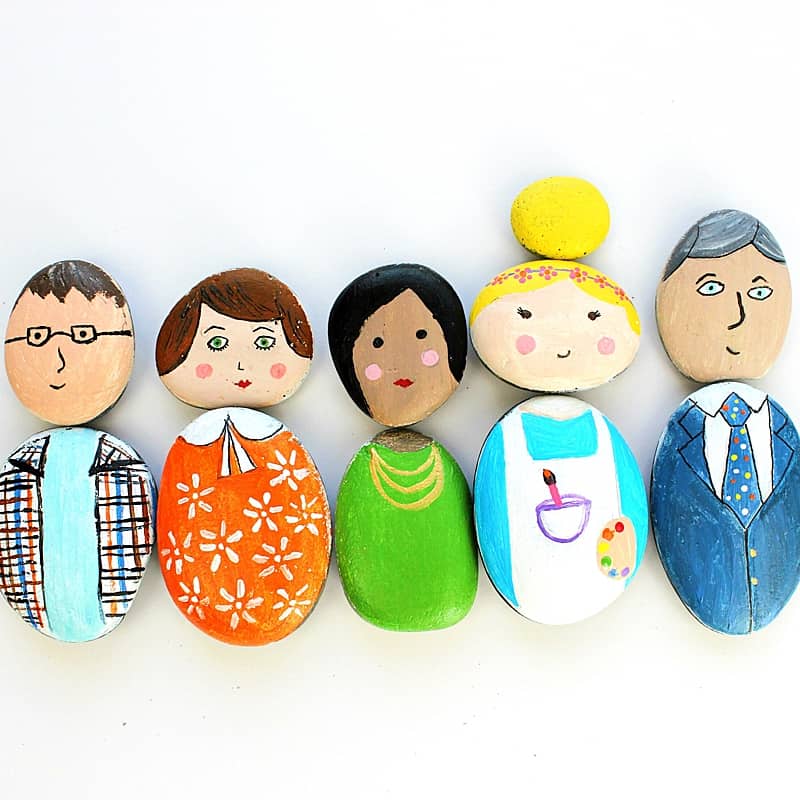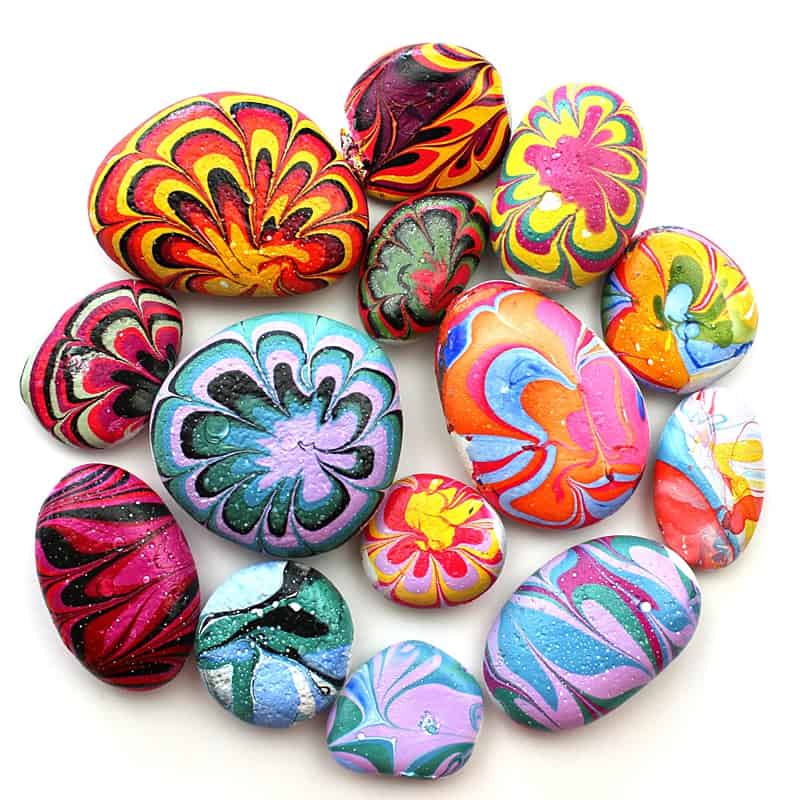 Learn step-by-step tutorials using a variety of art mediums such as oil pastels, art pens, paint, and decoupaging.
Rock painting is an art that crosses generations. You could sit down with your entire family from toddlers (with supervision) to grandparents and have a blast.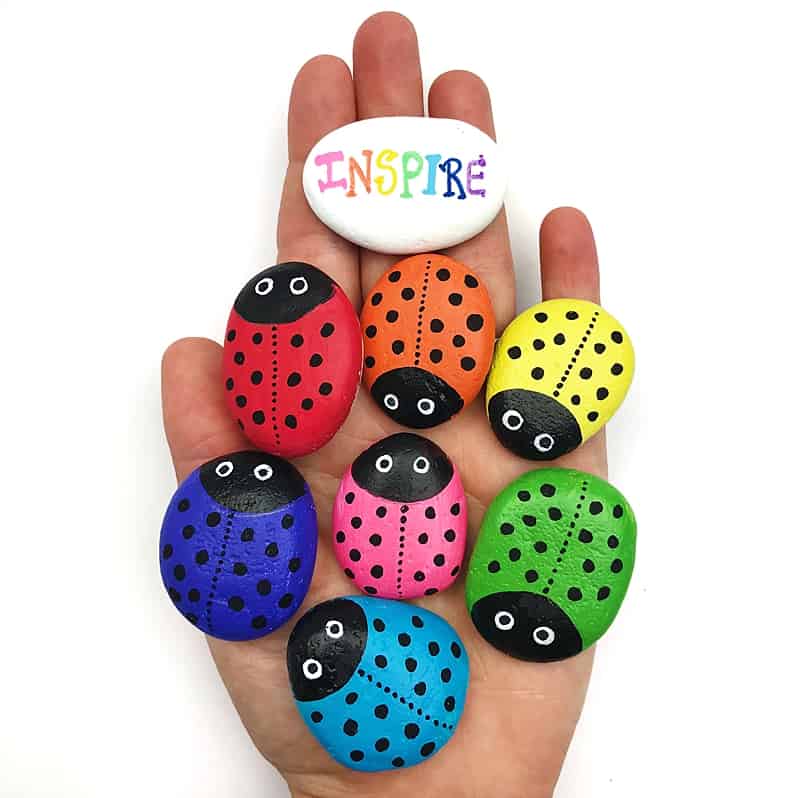 Get the Rock Art Handbook today, and share your creative, inspired creations with friends, family or the world by spreading them out!
(All images credit Samantha Sarles in Rock Art Handbook)
_________________________________________________________________________________________
Disclosure: Some of the links in the post above are "affiliate links." This means if you click on the link and purchase the item, we will receive a small affiliate commission. Regardless, we give our promise that we only recommend products or services we would use personally and believe will add values to our readers.