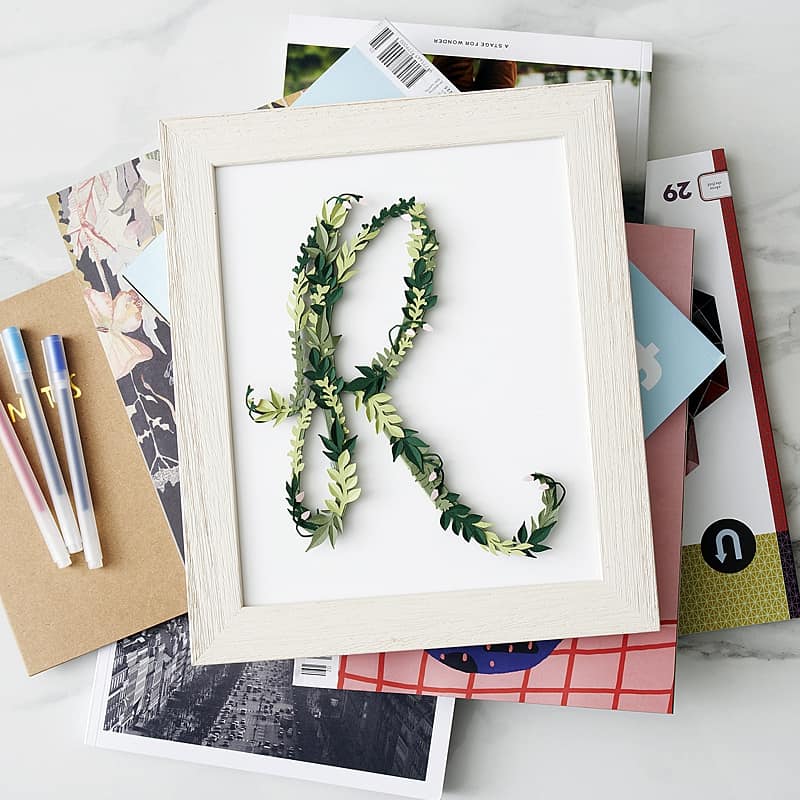 From Paper Craft Home by Sarah Louise Matthews © 2018 Sarah Louise Matthews. Reprinted in arrangement with Roost Books, an imprint of Shambhala Publications, Inc.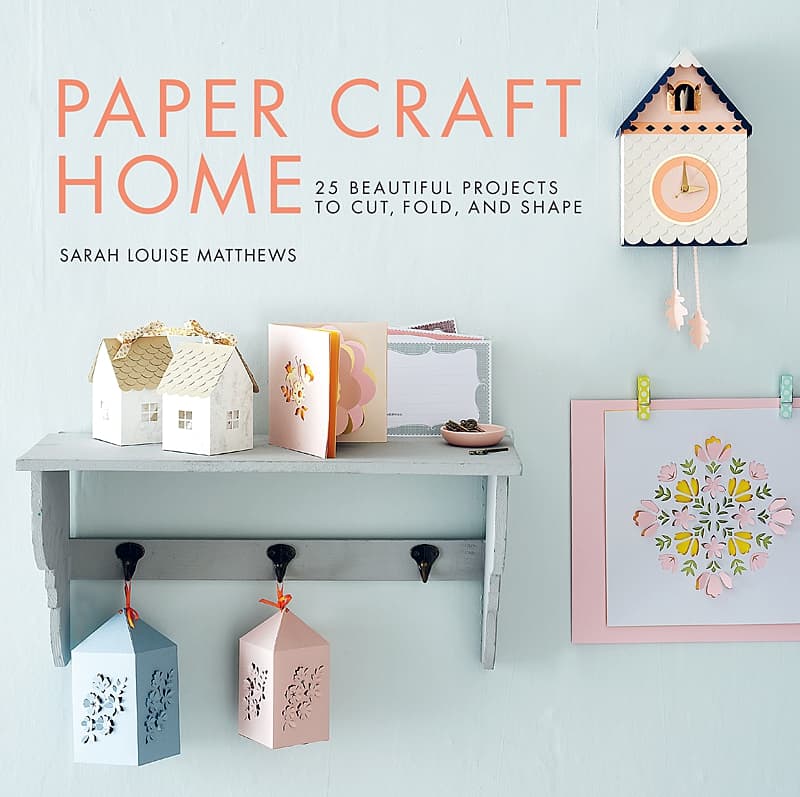 See our interview with Sarah Matthews on our Meet The Artist series!
BOTANICAL PAPER MONOGRAM
With the arrival of spring comes the lust for botanical accents around the home.
If you don't have naturally green fingers, (or if this isn't the right season) this cute monogram, with its mixture of gorgeous green leaves and pink buds, is the perfect way to add a botanical touch to your decor all year long.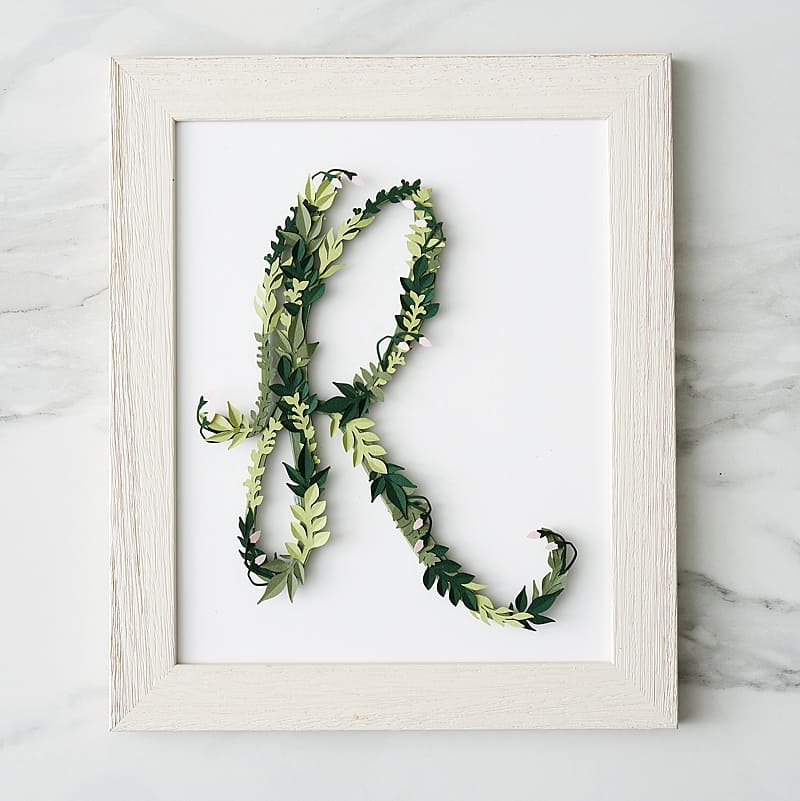 YOU WILL NEED
5¾ × 8¼ in. (A5) sheet of paper in: medium green, light green, dark green, pink
8¼ × 11¾ in (A4) sheet of foam board
Pencil
Green acrylic paint
Paintbrush
Scissors
Metal ruler
Leaf template from Paper Craft Home by Sarah Louise Matthews © 2018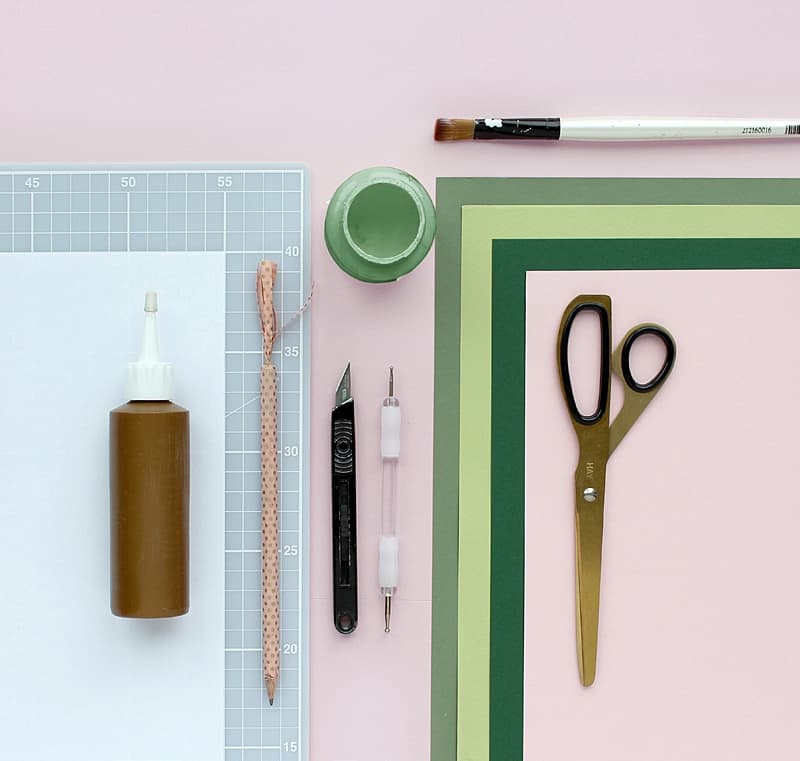 TO MAKE
1. Use a pencil to draw out your own letter onto the foam board and an X-acto knife and cutting mat to cut it out.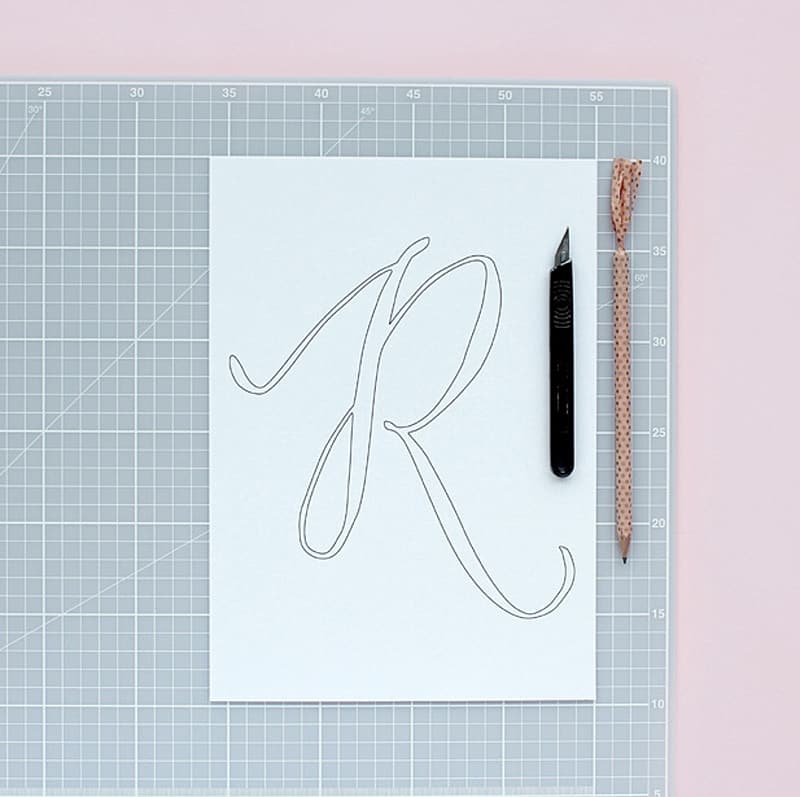 2. Paint the front and sides of your foam board letter using green paint.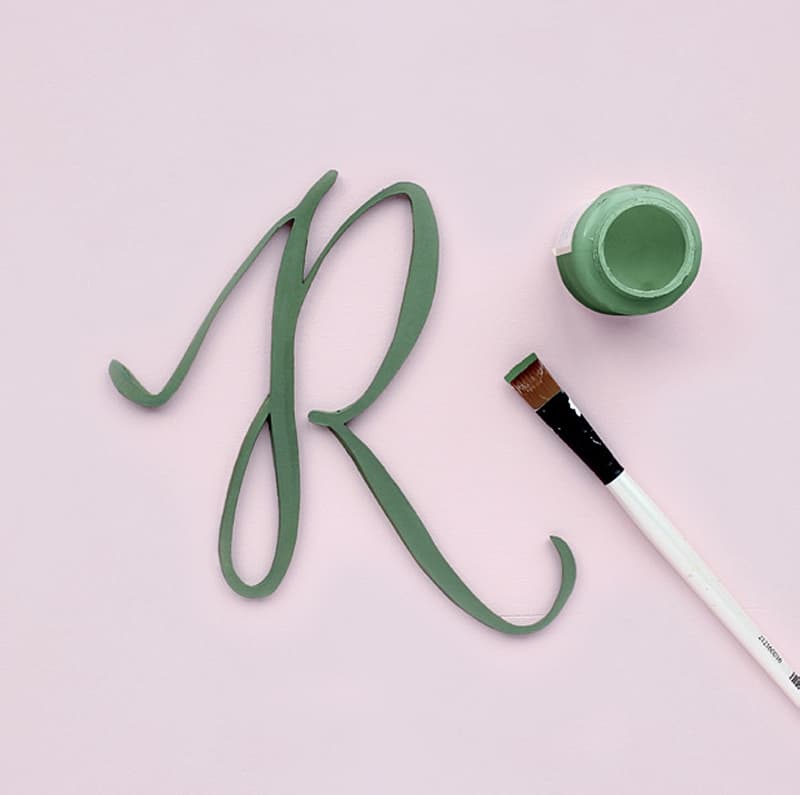 3. Using the corresponding templates (see page 137), cut out a selection of leaves from all three green papers, using the X-acto knife or scissors.
4. Use an embossing tool and ruler to score the leaves with the fold lines marked on the templates. Turn the leaves over and make mountain folds on the back.
Work on the leaves one at a time, using the side of one finger to push from behind and the other hand to gently squeeze either side of each leaf.
When you turn the leaves back the right way, they will have neat valley folds.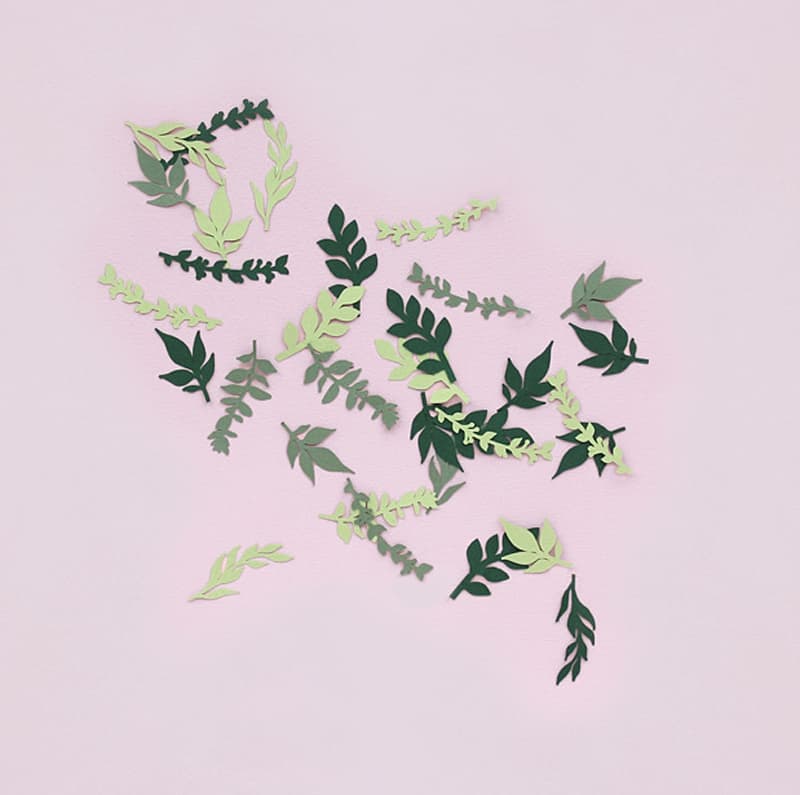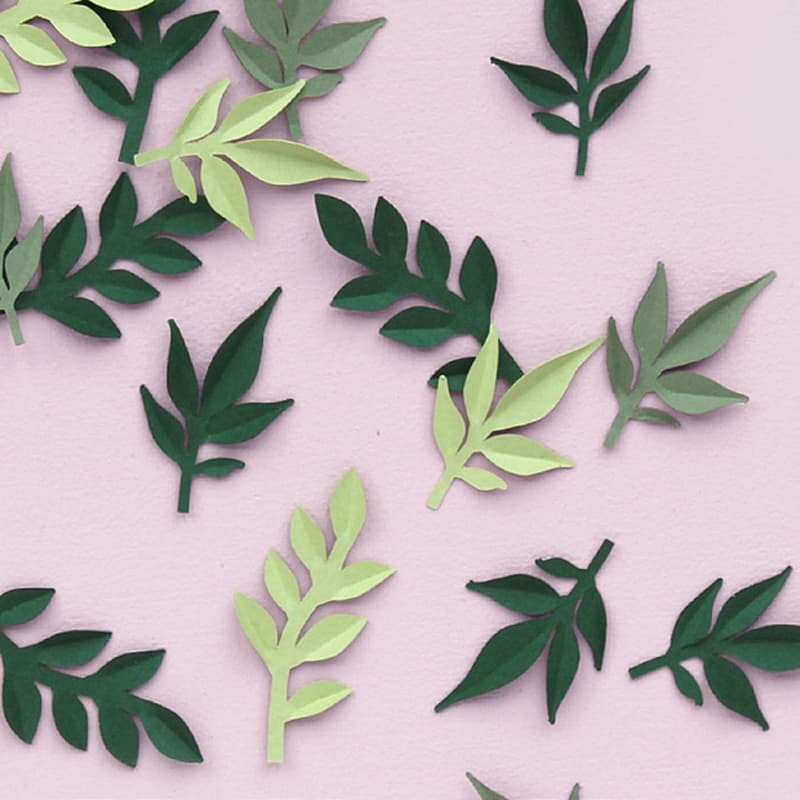 5. Using the corresponding templates, cut out eight stem pieces from green paper and 16 bud pieces from pink paper.
Apply a small amount of tacky glue to the back of the bud ends of the stem pieces, and press the pink bud pieces onto the glue.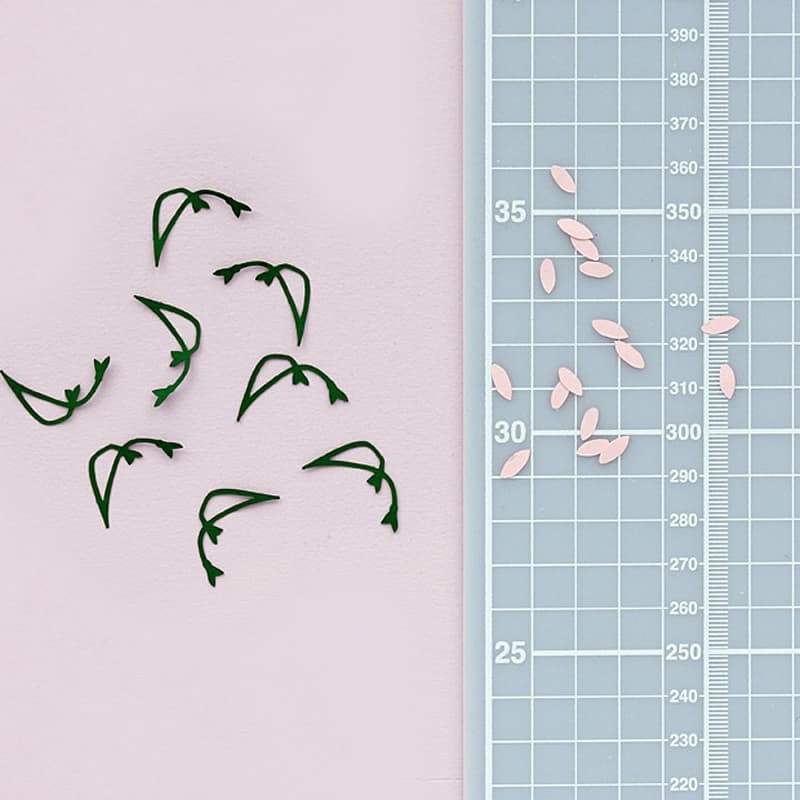 6. Use tacky glue to fix the leaves and stems to the front of the letter, trying to cover the foam board as much as you can.
Where possible, overlap the pieces so that the stem of each sprig is covered by the next leaf.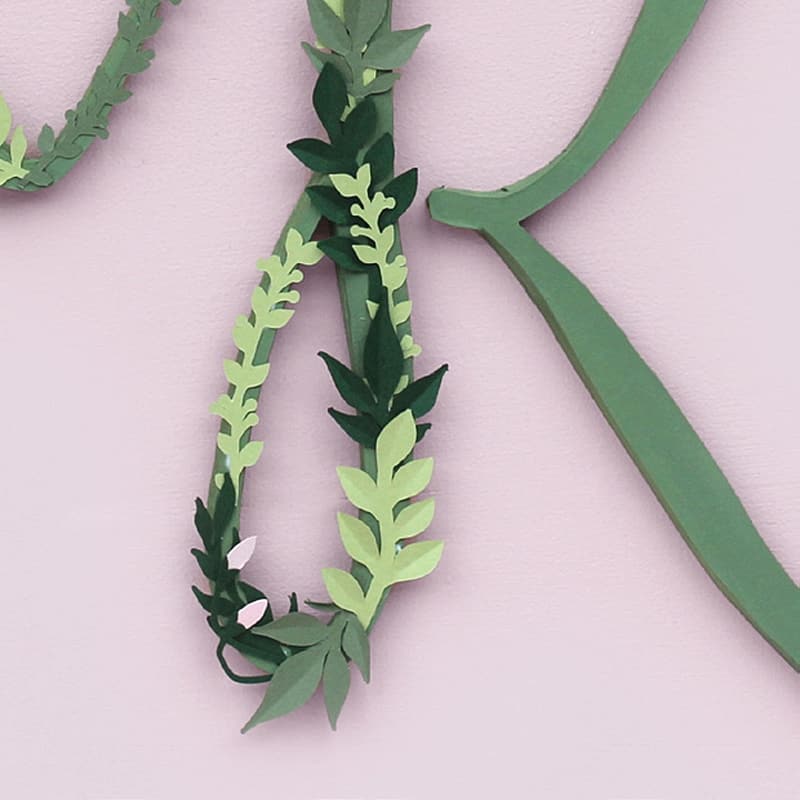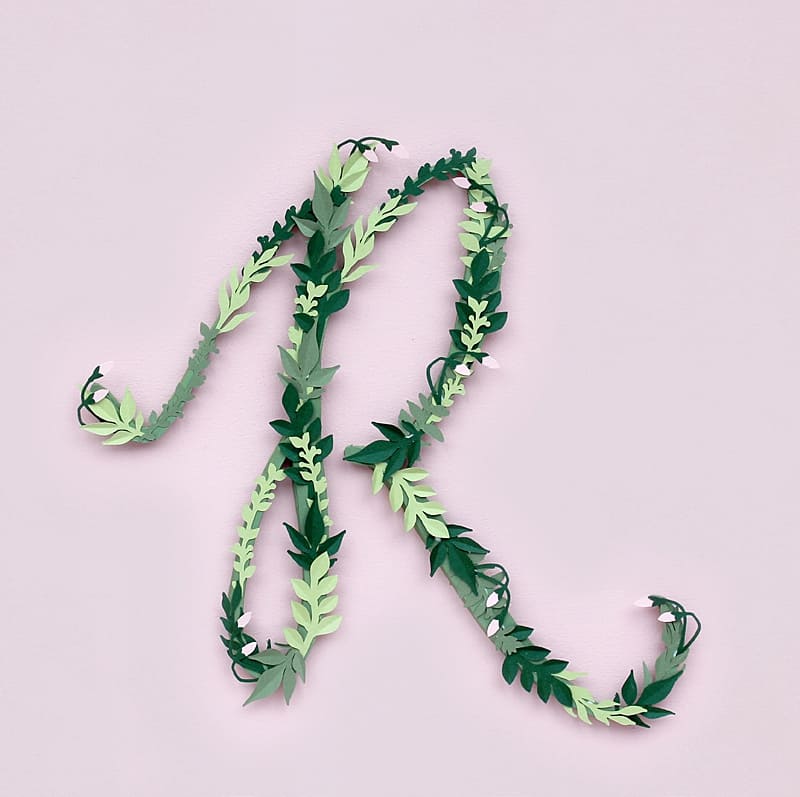 Have you tried making paper botanical art?
You can get the leaf template to make this gorgeous DIY Botanical Paper Monogram from the book Paper Craft Home by Sarah Louise Matthews © 2018.
_________________________________________________________________________________________
Disclosure: Some of the links in the post above are "affiliate links." This means if you click on the link and purchase the item, we will receive a small affiliate commission. Regardless, we give our promise that we only recommend products or services we would use personally and believe will add values to our readers.