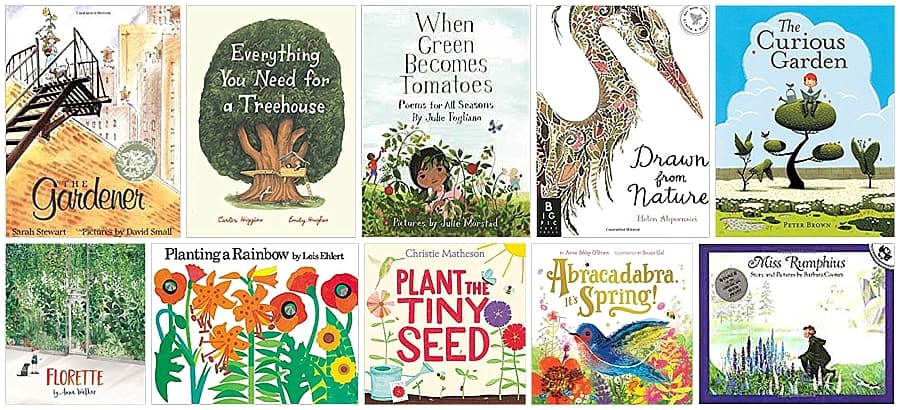 I know, I know. It certainly doesn't feel like Spring in many parts of the country. The good news, though, is that it definitely will soon! In no time at all, trees will turn various shades of vibrant green, grass will become lush and soft under our feet, flowers will bloom, and pollen will wreak havoc on our allergies. So long jackets and scarves, hello bathing suits and sandals!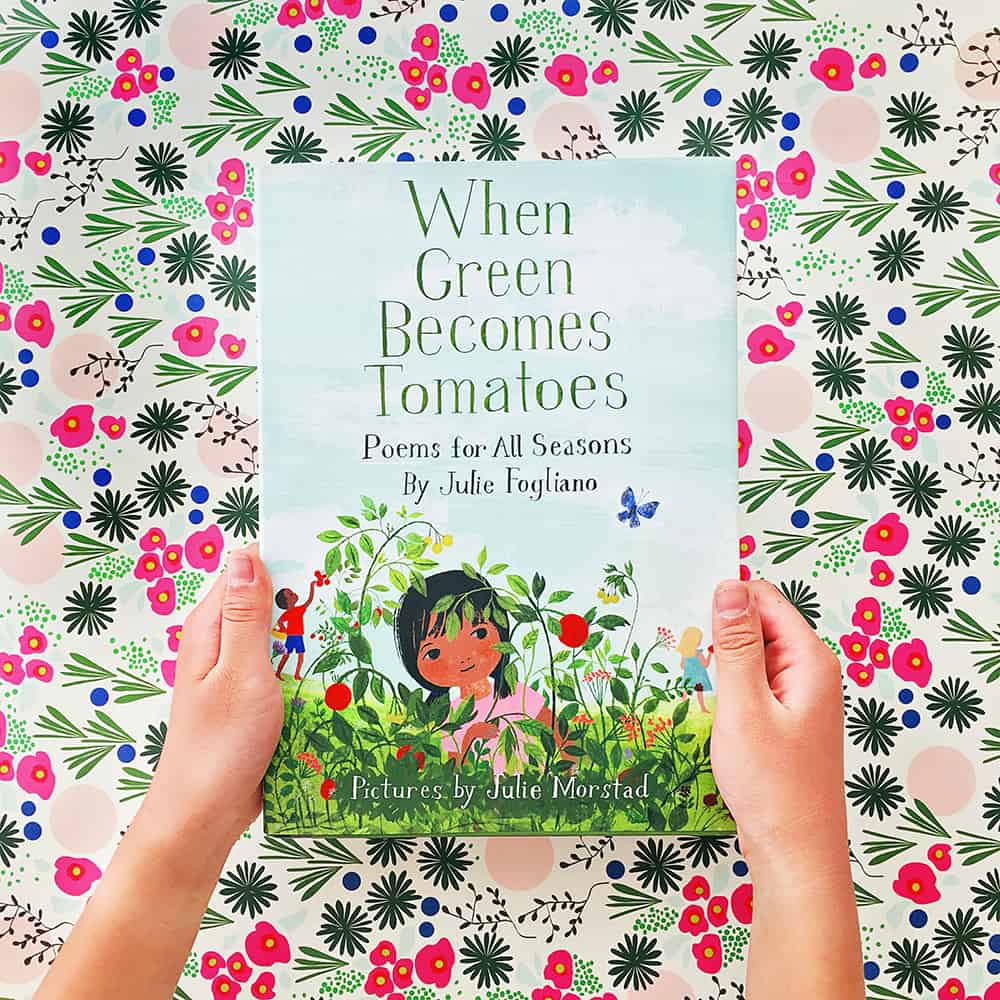 As the days get gloriously longer, we have more time to enjoy the wondrous outdoors with our little ones. Is there anything more poetic than watching children delight in the rebirth of long lost gardens and giggling at lady bugs dancing delicately on their fingers? These endless spring and summer days, with their sunshine and sun showers, sprinklers and sports games, also lend themselves perfectly to the magic of storytelling. Camp out in your backyard in sleeping bags under the stars, or simply take a break from diving into swimming pools to enjoy some wonderful literature with a glass of ice cold lemonade.
Here are some of our favorite books celebrating the magic of the outdoors and those first beautiful blooms of the season. Enjoy!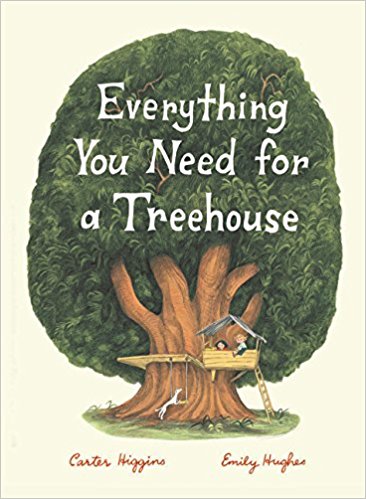 Everything You Need for a Treehouse, by Carter Higgins and illustrated by Emily Hughes: Not only is this book magical, but it is the perfect read for the start of spring. Help your kids ignite their imaginations with this stunner, a story that will have them wanting to build their own treehouse to languish in during the warm months ahead. This one is an absolute must!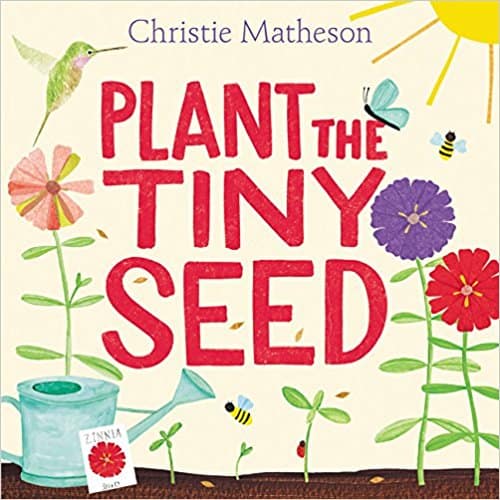 Plant the Tiny Seed, by Christie Matheson: If you are looking for a lively and fun interactive book to get your kids excited about the coming of Spring, this sweet story is a must! Plant the Tiny Seed is a fabulous book to get little ones engaged in the idea of planting gardens – they can wiggle their fingers to water the seeds, clap to make the sun shine, and even shoo away pesky snails. Your kids will delight in watching tiny seedlings grow into beautiful flowers, resulting in a vibrant garden filled with bees, butterflies and hummingbirds too.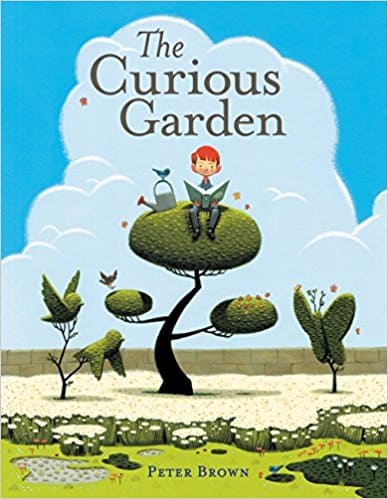 The Curious Garden, by Peter Brown: A young boy brings a desolate railway track to life by tending to and growing a beautiful garden. In doing so, he transforms his whole community. This is a modern classic that will have you and your kids in awe, as it never fails to evoke wonder in my own children and students.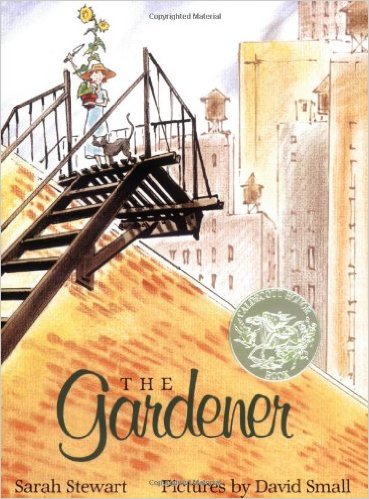 The Gardener, by Sarah Stewart and illustrated by David Small: When Lydia goes to stay with her uncle in the big gray city, she brings a suitcase full of seeds with her. She slowly brings joy to the people around her with the flowers she grows, but its the rooftop garden she creates that truly infuses her world with color.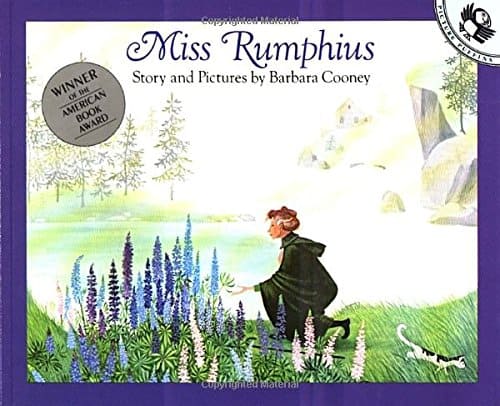 Miss Rumphius, by Barbara Cooney: This will always be a favorite of mine! If you have children who long to make the world a more beautiful place, this timeless story is a must. Miss Rumphius, has a desire to do three things: live by the sea, travel, and beautify her surroundings. With some great big wanderlust and some small but mighty lupine seeds, the "lupine lady" left her legacy blooming all along the coast of Maine.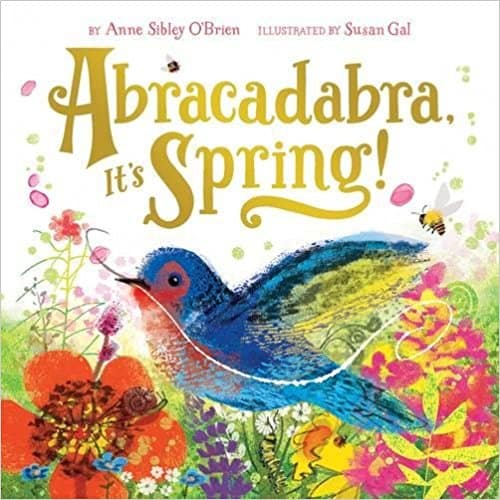 Abracadabra its Spring!, by Anne Sibley O'Brien and Susan Gal: When winter's chill gives way to the warmth of Spring, the world comes ablaze with color. Bare branches and snow give rise to green shoots, baby birds and fragrant flowers. This is a colorful beauty, with twelve gatefold pages that will mesmerize young children.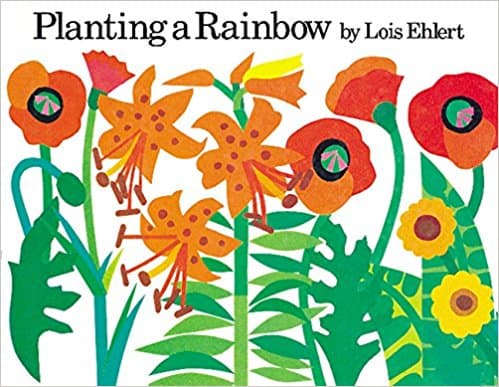 Planting a Rainbow, by Lois Ehlert: How do you plant a rainbow? Buy bulbs and seeds, plant them in the dirt, and care for them until they grow! A beautiful board book that will give your littlest kids a wonderful primary on both colors and flowers.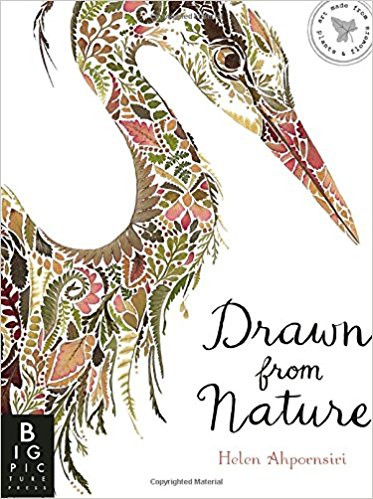 Drawn from Nature, by Helena Ahpornsiri: Though this book discusses all of the seasons, it is a perfect read for Spring as each exquisite illustration is made entirely from pressed plants and flowers. This is a fabulous text to teach your kids and students all about the natural world, and it beautifully captures the wonder of each season.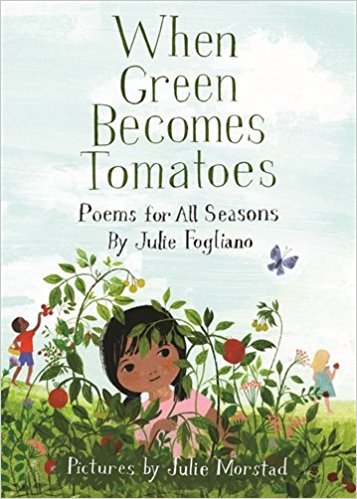 When Green Becomes Tomatoes: Poems for all Seasons, by Julie Fogliano and illustrated by Julie Morstad: Everyone knows I adore this team, and this book simply sings. Beautiful poems spotlighting random days throughout the year convey the beauty of each season. Starting and ending on March 20th, it is a perfect read to celebrate the start of spring!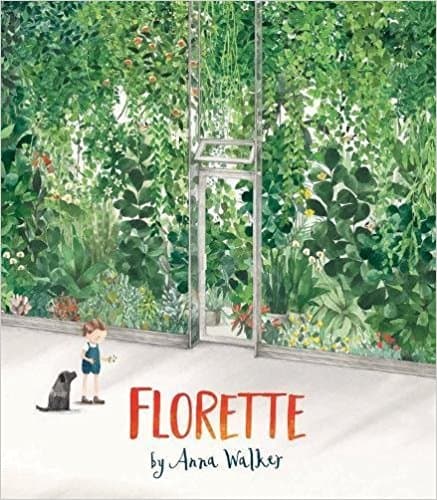 Florette, by Anna Walker: When a young girl is uprooted and moves to a new home in a concrete jungle, she longs for her old garden and decides she must find a way to create a new one. Though her plans are met with obstacles at every turn, she eventually finds a lush green forest in the middle of her city, and with it, some fresh hope.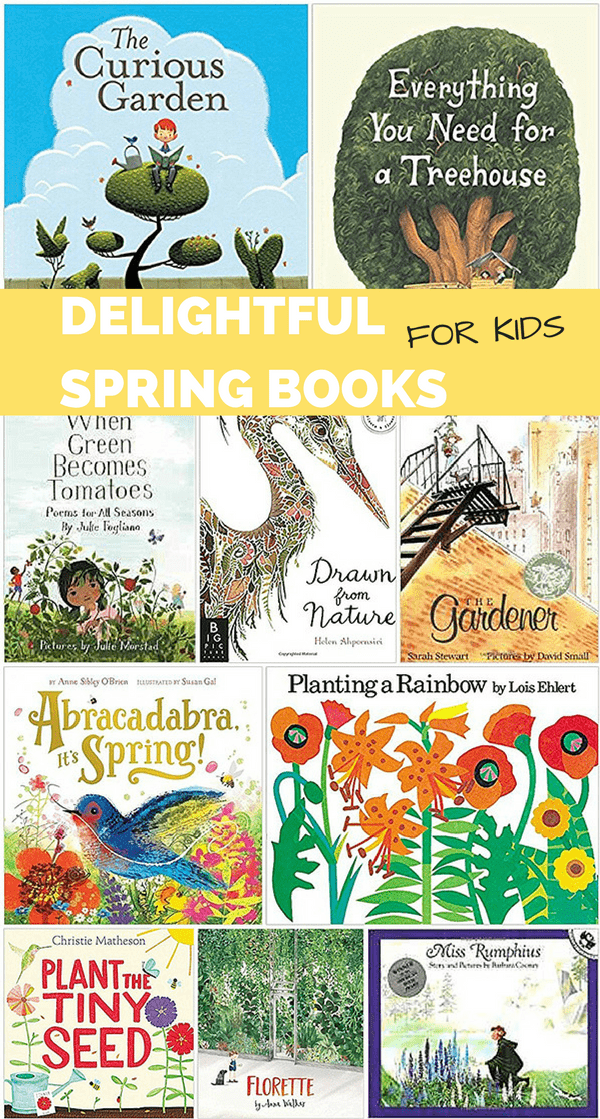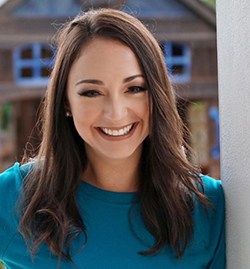 Lauren Bercuson Davis lives in Miami with her family. After twelve years as an attorney, Lauren gave up the law to pursue her passion for children's literature. She is now an elementary library media specialist, and after her two boys are tucked away in bed, she is an aspiring writer, avid reader, and blogger. Lauren has a not-so-secret obsession with books of all kind, and her greatest joy is watching her kids fall in love with wondrous stories. She shares children's literature reviews and other bookish fun on Instagram @happily.ever.elephants, her blog Happily Ever Elephants,
Twitter @KidLitLauren, and Facebook.
_________________________________________________________________________________________________
Disclosure: Some of the links in the post above are "affiliate links." This means if you click on the link and purchase the item, we will receive a small affiliate commission. Regardless, we give our promise that we only recommend products or services we would use personally and believe will add values to our readers.