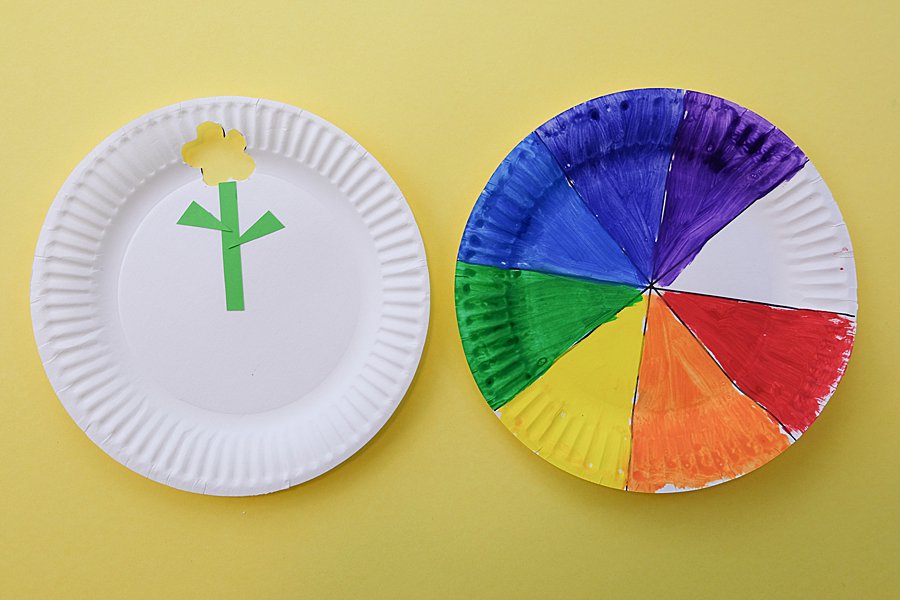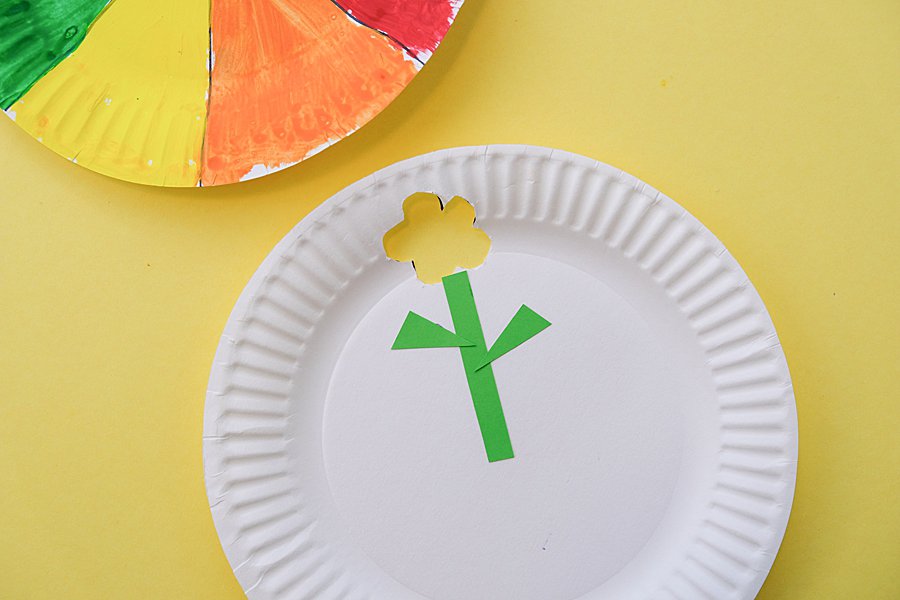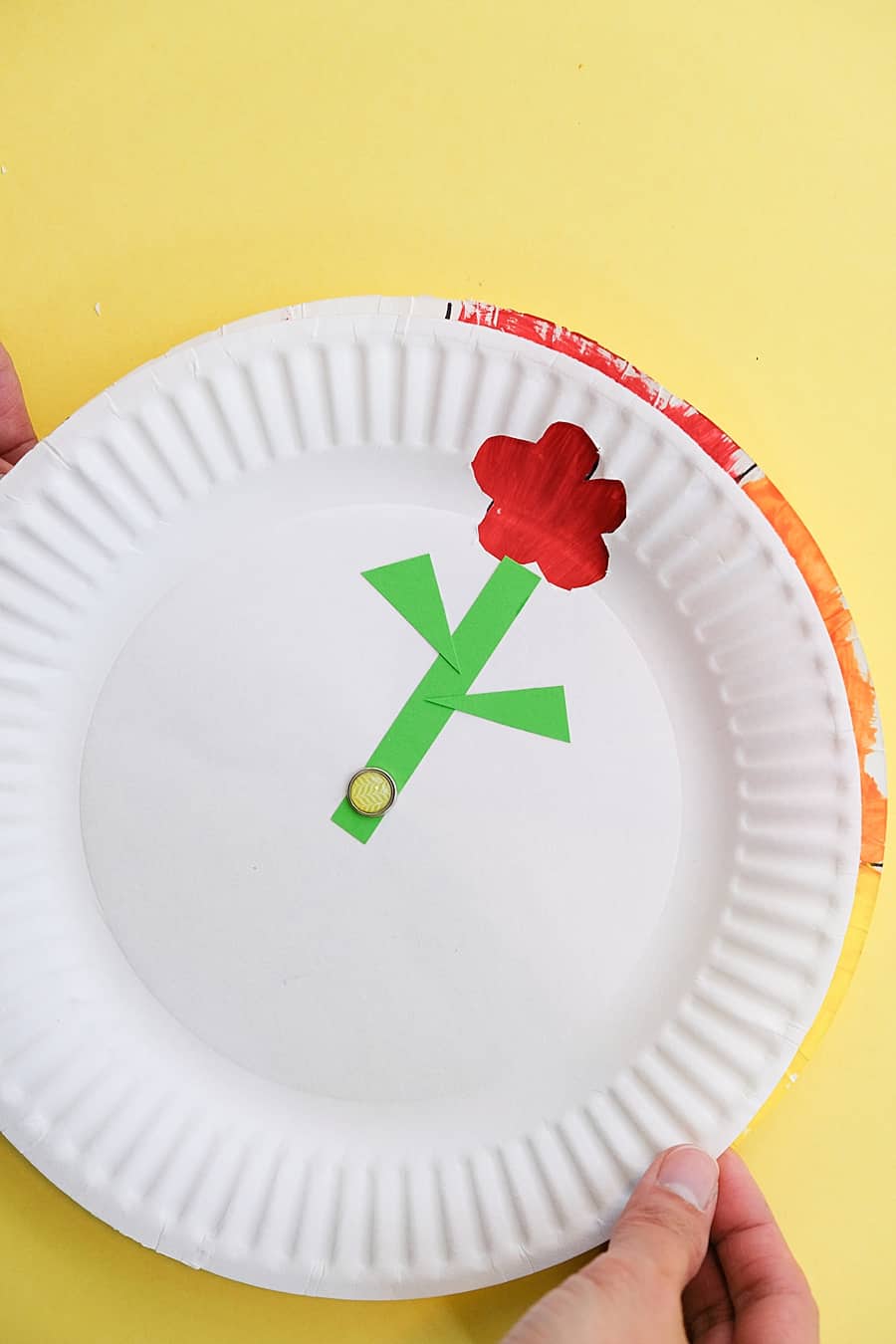 This Rainbow Paper Plate Flower Learning Toy is such a fun way to welcome Spring and learn colors at the same time. Watch the flower change color as you turn the paper plate!
There are so many ways to learn and play with it! Here are some ideas:
1) Ask your child to say out the name of the color as he/she turns the paper plate.
2) Play this fun color search game – pick a color and ask your child to turn the paper plate until he/she finds the color.
3) Bring this changing color flower on a nature walk and ask your child to find flowers that match all the colors on the color wheel.
Scroll down for the instructions and watch the fun video tutorial!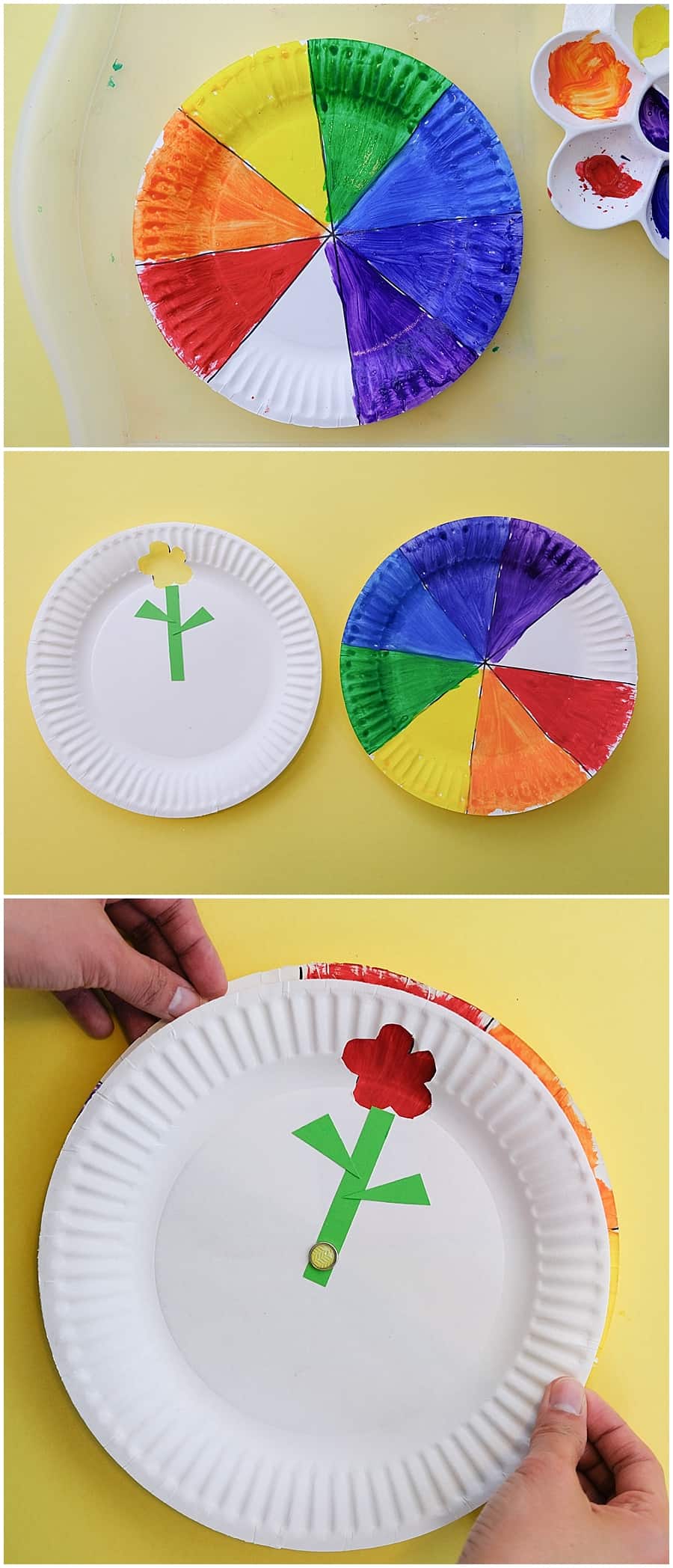 The best thing, this is incredibly easy to make and you can totally make this together with your child!
RAINBOW PAPER PLATE FLOWER LEARNING TOY – MATERIALS:
-2 paper plates (9" each)
-A brad pin
-Paint in rainbow colors and painting materials like brushes and palettes
-Marker for drawing
-Basic stationery like a pair of scissors and ruler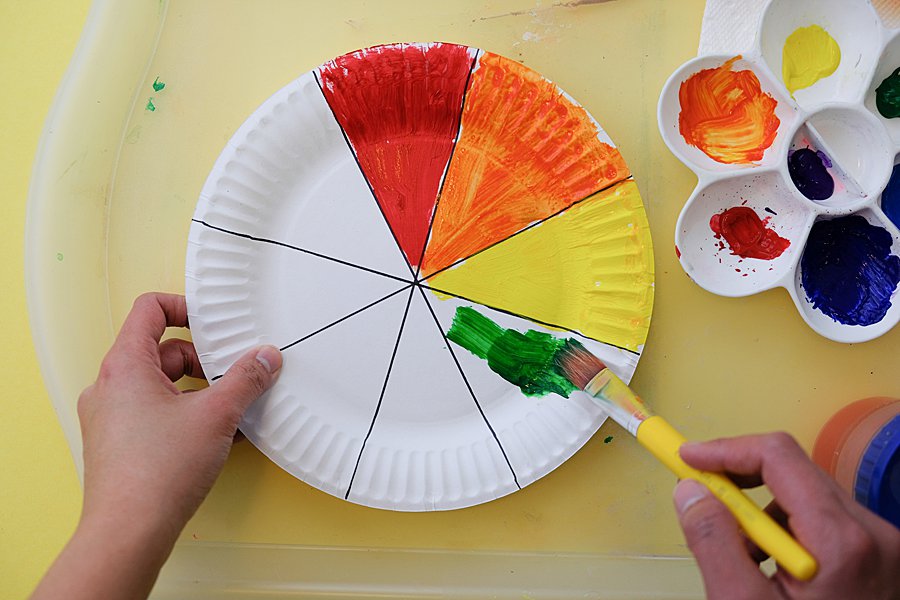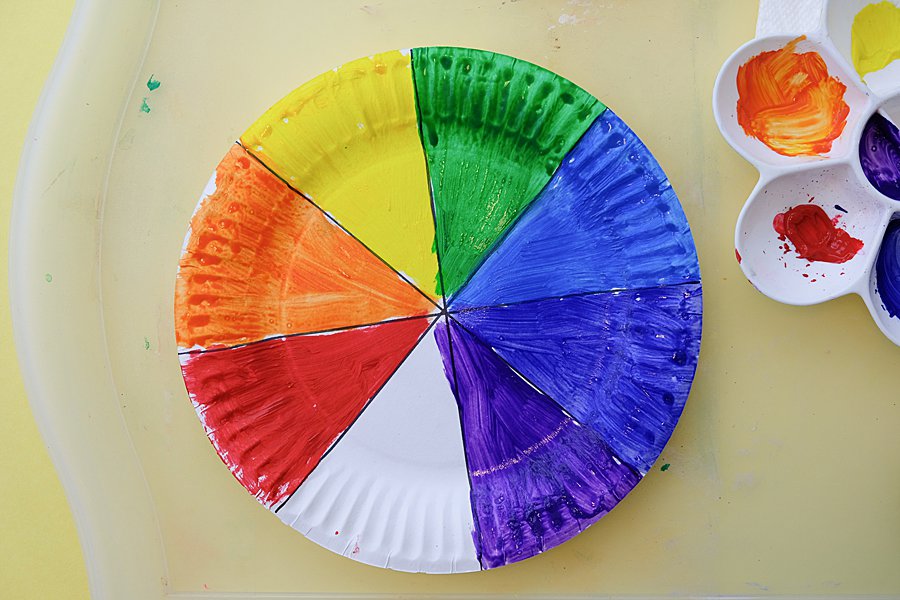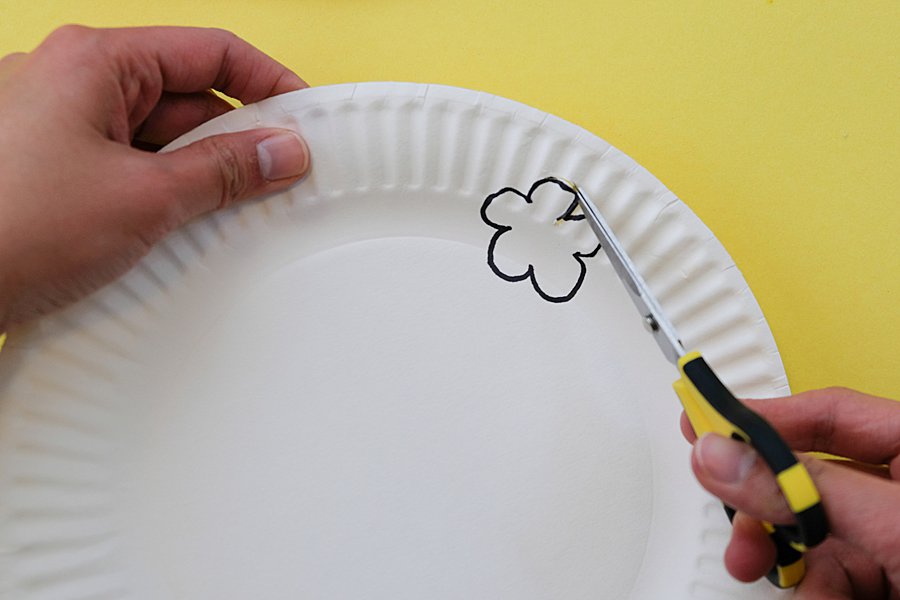 INSTRUCTIONS:
Step 1: Draw lines across one paper plate to divide it into 8 equal parts.
Step 2: Paint each part in a different color to create a color wheel. I used the 7 colors in the rainbow and white. Ask your child to paint the color wheel with you. Let dry.
Step 3: Draw a small flower in the top of the second paper plate. Cut out the flower.
Step 4: Cut out a stem and leaves for the flower and paste them on the paper plate.
Step 5: Place the paper plate with the flower cut out on top and the paper plate with the color wheel below. Using a pair of sharp scissor, poke a hole in the center and through both paper plates.
Step 6: Attach the brad pin in the center of the two paper plates. Your toy is done!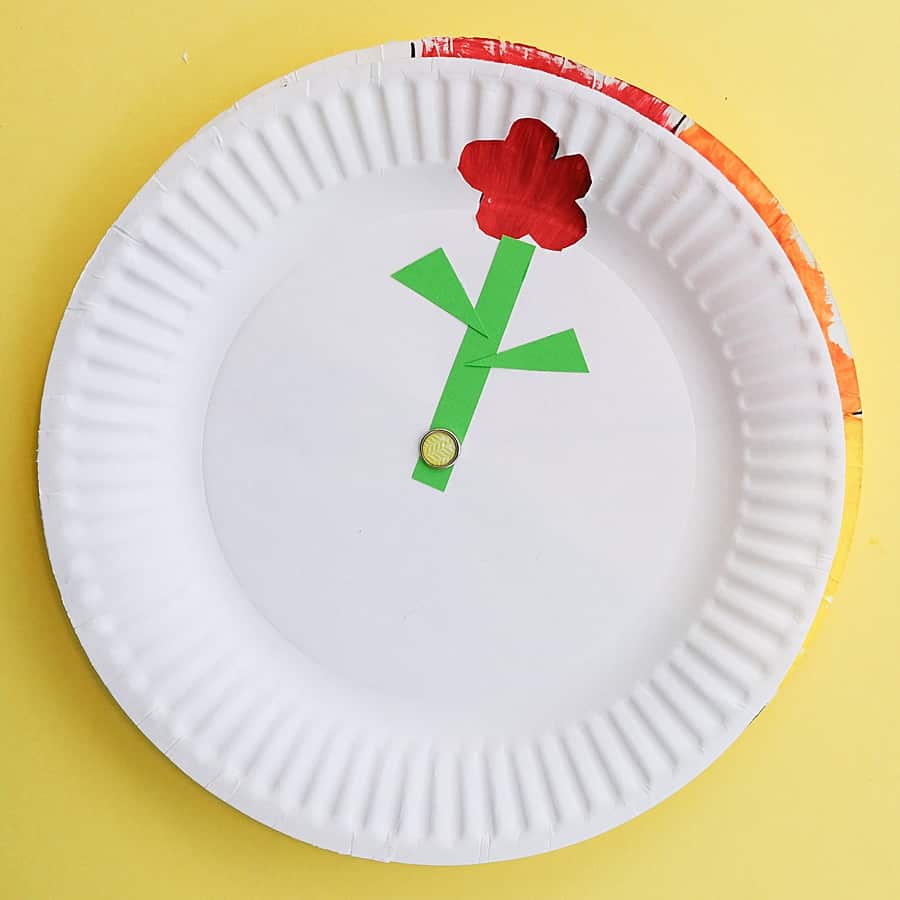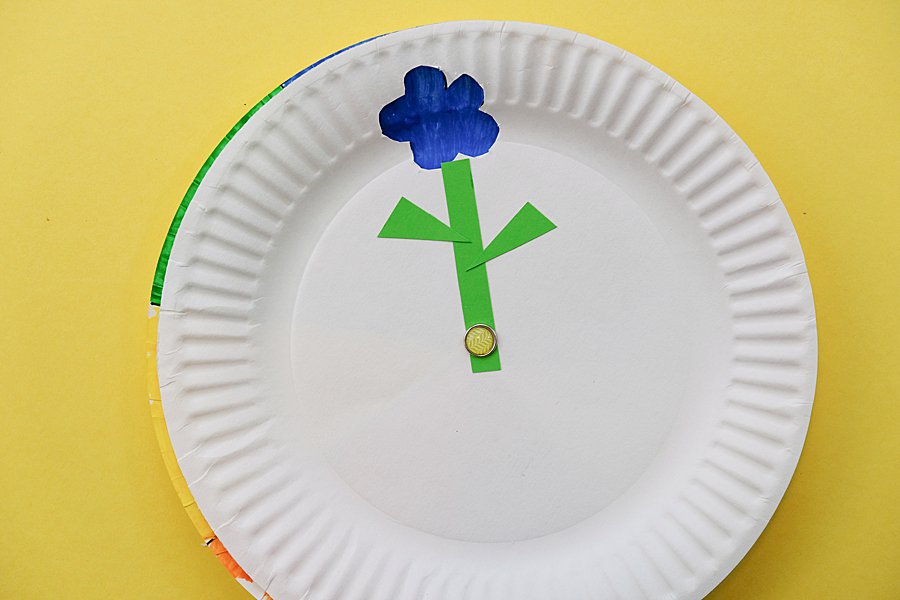 If you love this learning toy, you might like my paper plate changing tree too.
Of if you are looking for more learning activities for Spring, be sure to check out my Garden learning shelf here. There are many beautiful flowers and garden theme activity ideas for toddlers and preschoolers. Have fun playing and learning!
Watch the video below to see how to make this fun Rainbow Paper Plate Flower Learning Toy!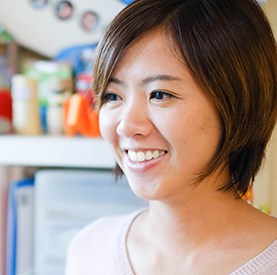 Fynn is a Singaporean mum currently living in California with her husband and two children. Trained a Chemical Engineer, she became a Science teacher and one day decided to dabble in the Arts and became a makeup artist. Her children came along and she switched painting faces for painting cardboard boxes with her children. Driven by new experiences, big dreams and cookie dough icecream, she is always working on something new – learning new skills, exploring new places, creating new toys from trash and making new learning shelves at home. Follow Fynn on her blog Happy Tot Shelf, Instagram, Facebook, and Pinterest.
_________________________________________________________________________________________________
Disclosure: Some of the links in the post above are "affiliate links." This means if you click on the link and purchase the item, we will receive a small affiliate commission. Regardless, we give our promise that we only recommend products or services we would use personally and believe will add values to our readers.