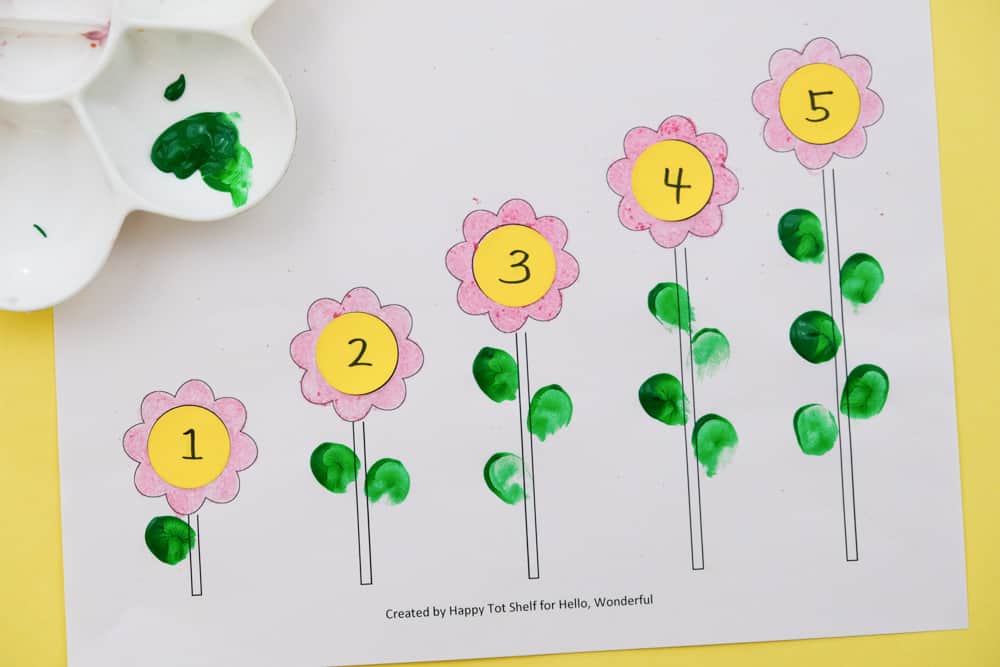 Scroll down to watch and follow along this fun flower learning video tutorial, and be sure to subscribe to our channel for more fun crafts and ideas!
One of the best ways for kids to learn anything is through hands on sensory experiences. You might enjoy taking sensory walks, making fragrant scratch-and-sniff art or putting together your own sensory bags for a fun tactile experience. Well, today's adorable spring or summer activity printable is a must-do activity to add to your list of sensory fun. Here are 4 hands on ways to use this simple printable and teach coloring, number matching, counting and sequencing! This activity is designed for toddlers or young preschoolers.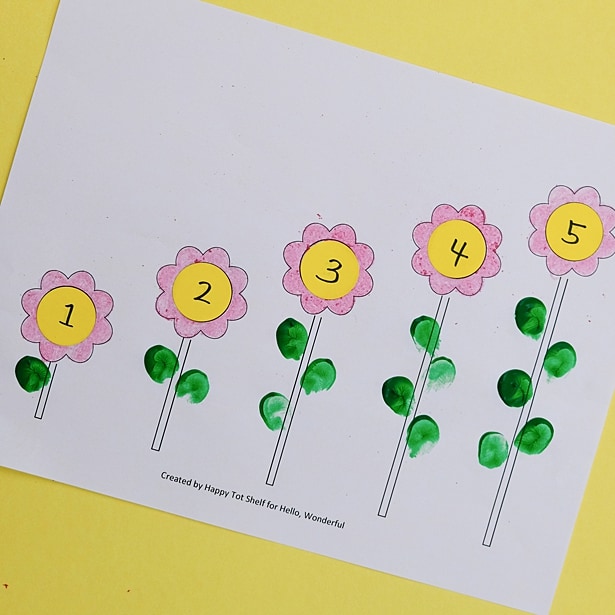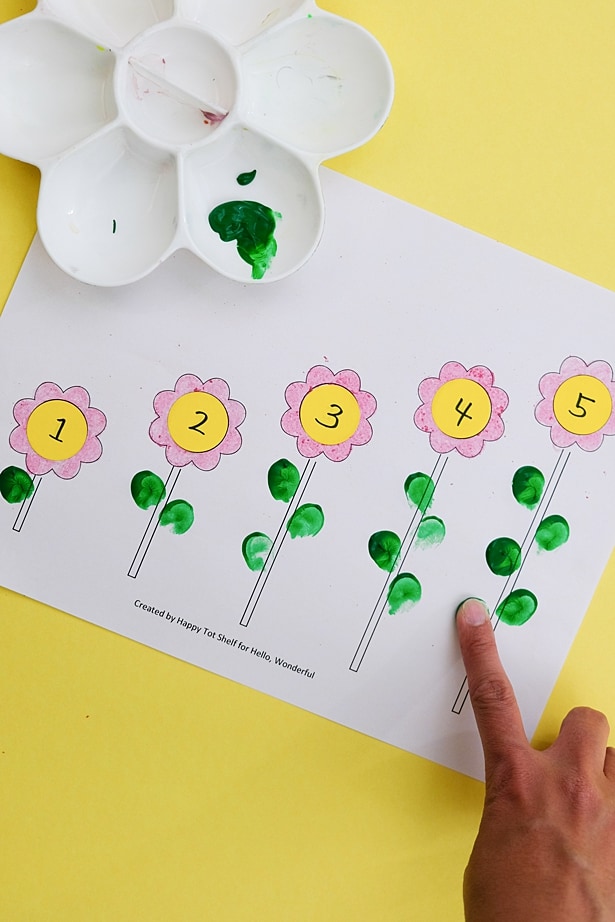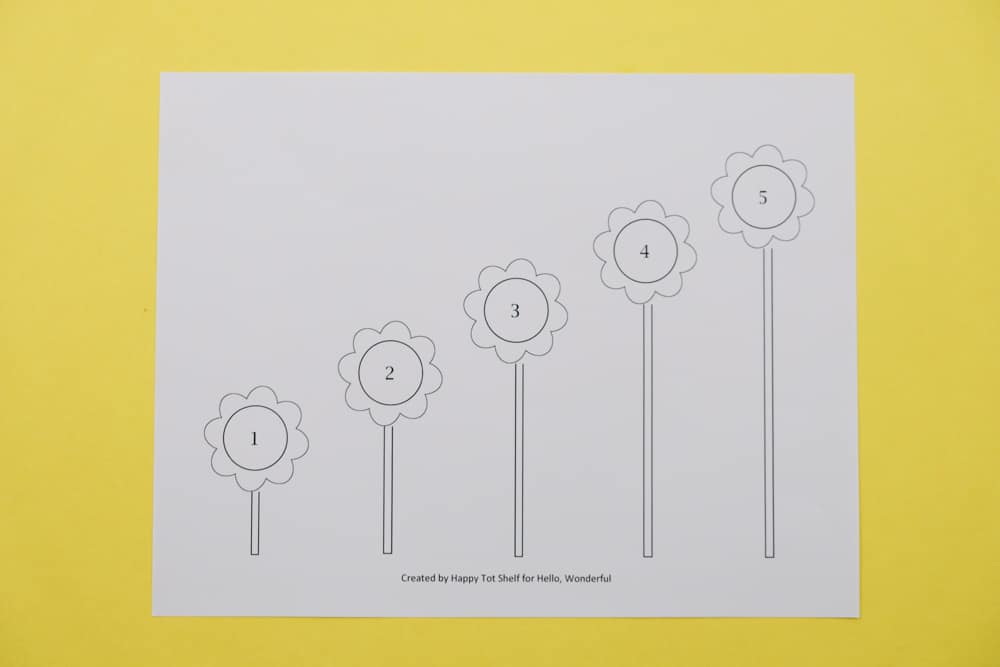 4-IN-ONE FLOWER LEARNING PRINTABLE – MATERIALS:
Flower Learning Printable

 (download right below)

Washable paint or finger paint
A pair of scissors
4 Fun Ways to Learn with the Flower Learning Printable – download right below
Click Here to Get Your Free Printable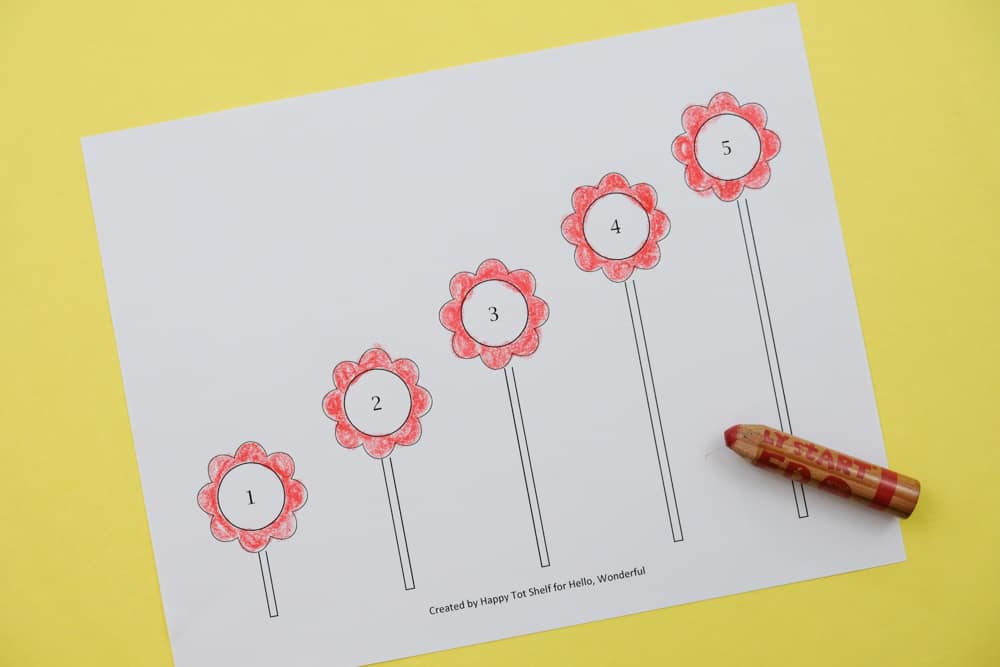 ACTIVITY 1:
Ask your little one to color the flowers with crayons or markers. Make the flowers as colorful as he/she wish!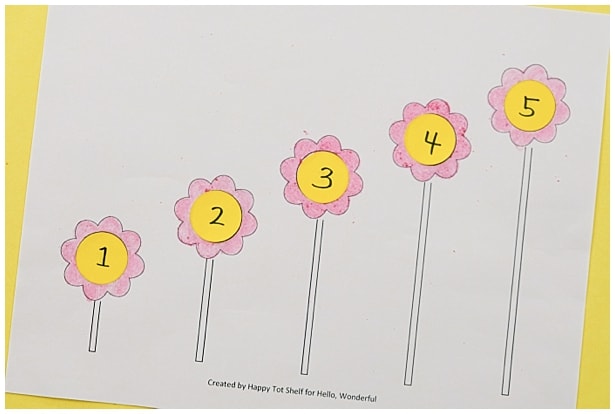 ACTIVITY 2:
Write number 1 to 5 on the dot stickers. Ask your little one to match the numbers on the dot stickers to those on the flowers. Peeling and sticking the dot stickers is a wonderful fine motor skill activity for children. 
ACTIVITY 3:
Add leaves on the stems according to the numbers on the flowers with finger paint. Count along as your kid makes a fingerprint. Sensory experience always makes learning fun. This is also a good time to introduce parts of a flower (flower, stem, leaves and roots) to your children!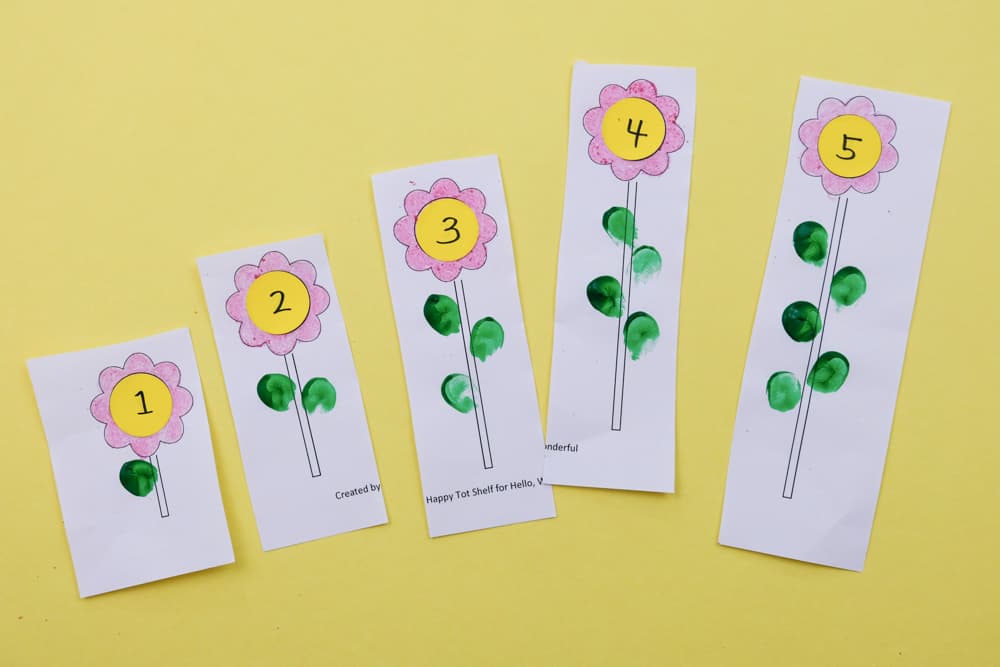 ACTIVITY 4:
Save the printable from the previous activities for this one! Cut out each flower and mix the pieces up. Ask your little ones to arrange the flowers from shortest to tallest/ tallest to shortest and learn about basic sequencing.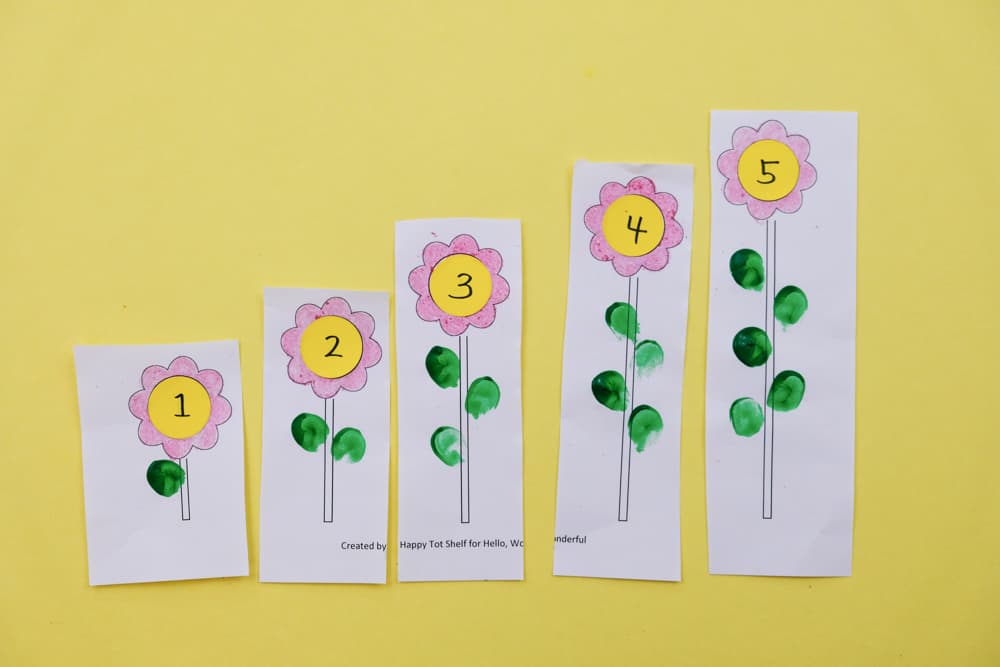 Watch the video tutorial below for this fun flower learning printable:
Love more flower and garden learning ideas, be sure to check out our Garden Theme Learning Shelf. Check this hashtag for more hands on learning ideas for toddlers! When we're in the mood for some nature-based learning, we have found these DIY Alphabet Rocks, Rainbow Paper Plate Learning Toys, or our free printable weather wheel are wonderfully engaging – rain or shine!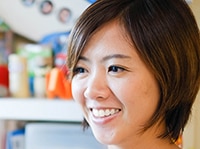 Fynn is a Singaporean mum currently living in California with her husband and two children. Trained a Chemical Engineer, she became a Science teacher and one day decided to dabble in the Arts and became a makeup artist. Her children came along and she switched painting faces for painting cardboard boxes with her children. Driven by new experiences, big dreams and cookie dough ice cream, she is always working on something new – learning new skills, exploring new places, creating new toys from trash and making new learning shelves at home. Follow Fynn on her blog Happy Tot Shelf, Instagram, Facebook, and Pinterest.
---
Disclosure: Some of the links in the post above are "affiliate links." This means if you click on the link and purchase the item, we will receive a small affiliate commission. Regardless, we give our promise that we only recommend products or services we would use personally and believe will add values to our readers.
Disclosure: Some of the links in the post above are "affiliate links." This means if you click on the link and purchase the item, we will receive a small affiliate commission. Regardless, we give our promise that we only recommend products or services we would use personally and believe will add values to our readers.SaveSave
SaveSave
SaveSave
SaveSave
SaveSave
SaveSave