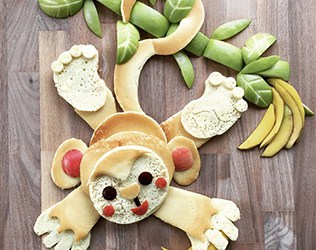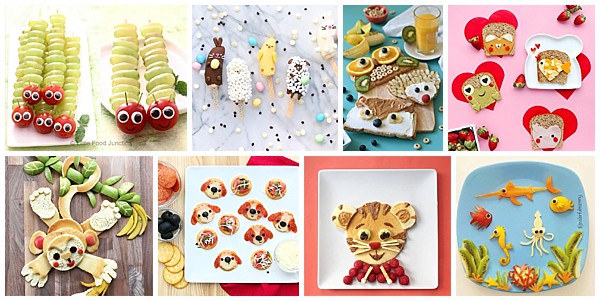 It's snack time! Whether it's time for a quick bite to eat or a breakfast treat, try these 10 irresistible animal foods too cute to eat on your kids' plates! (Hey, you can eat them up too!)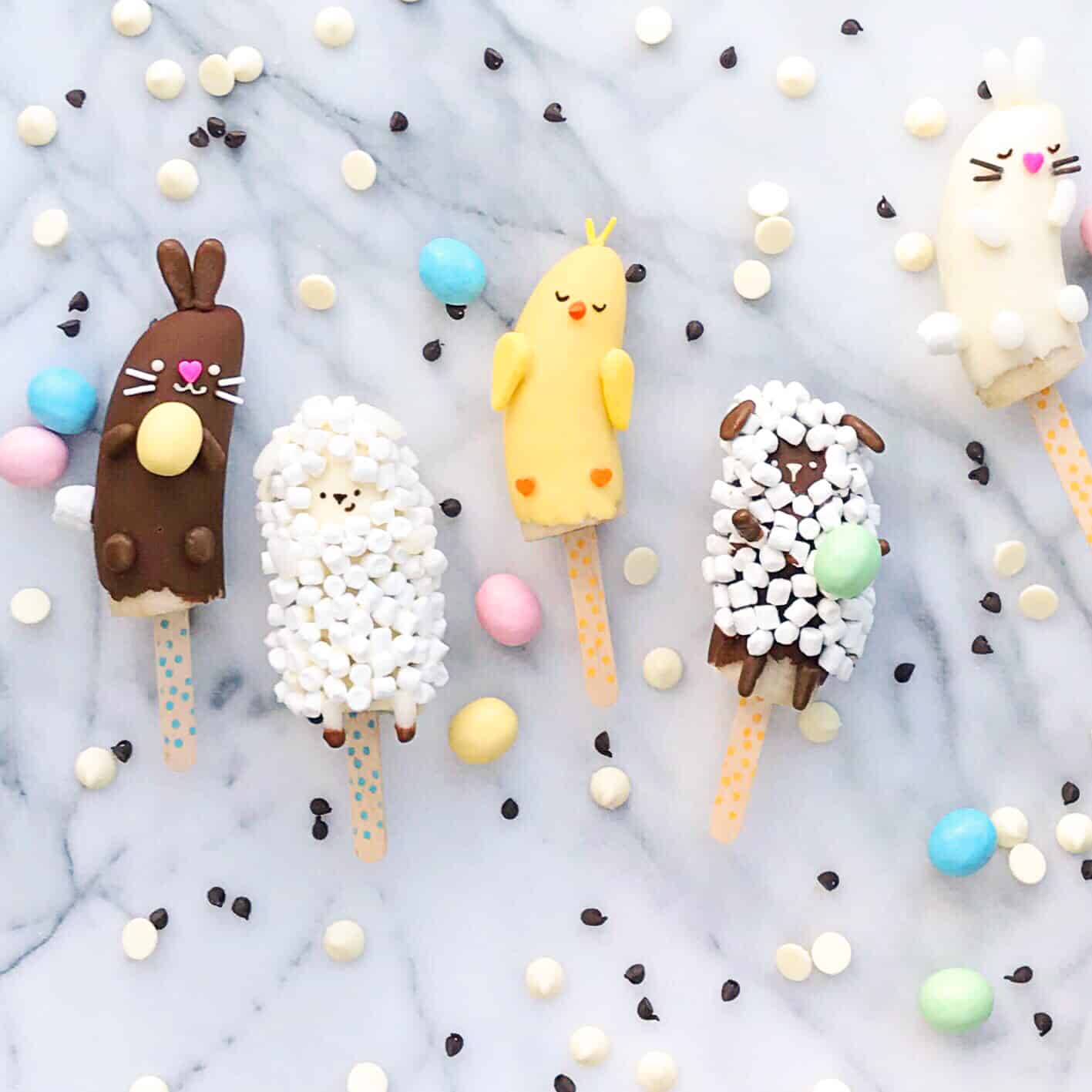 Bananimals
Grab some some popsicle sticks, bananas, and delicious toppings like chocolate and taffy and create these absolutely adorable bananimals that are so adorable you may resist eating them!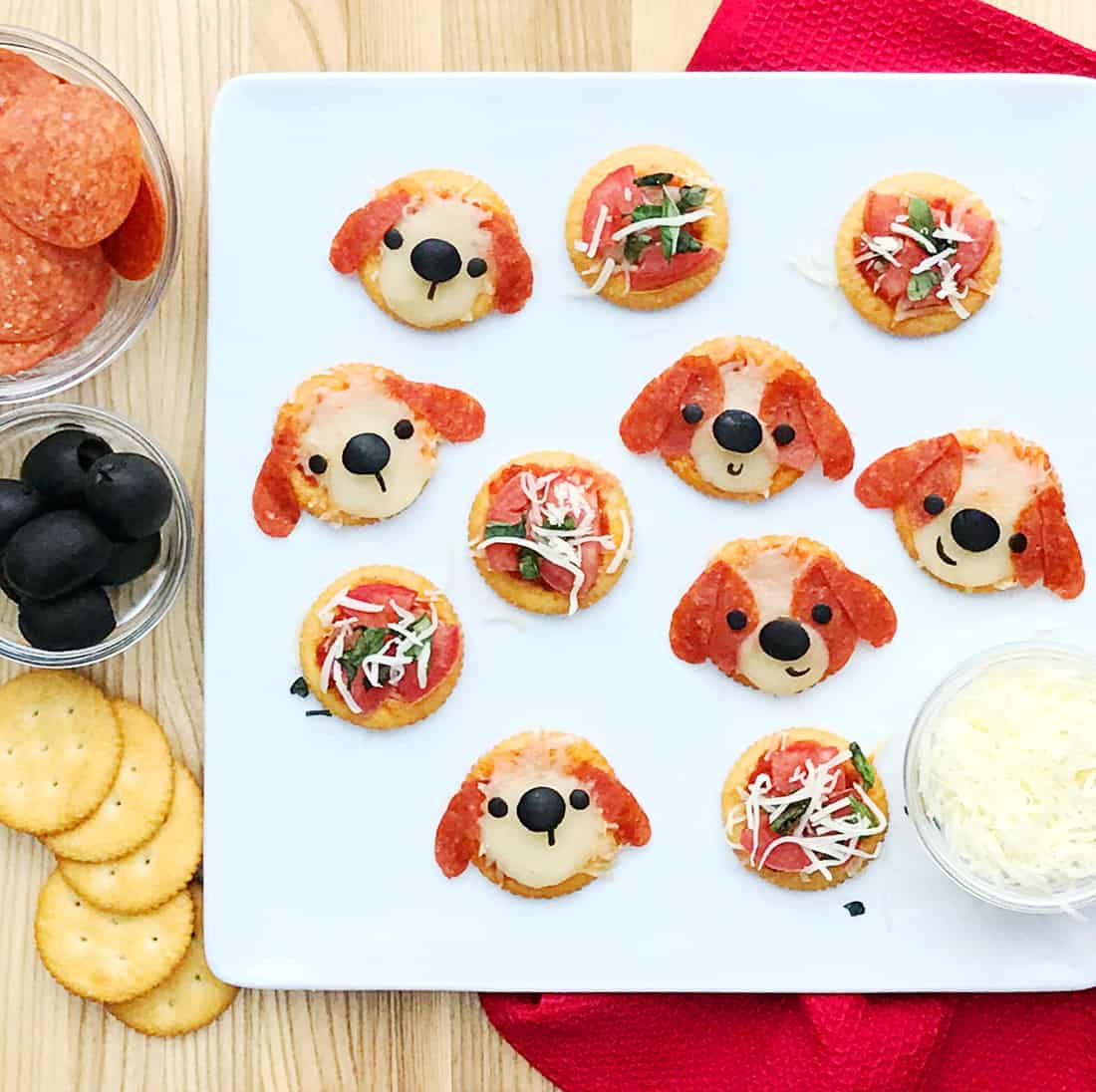 Pup Pizza
Bow WOW! These Ritz cracker inspired pupperoni pizzas are tasty and cute!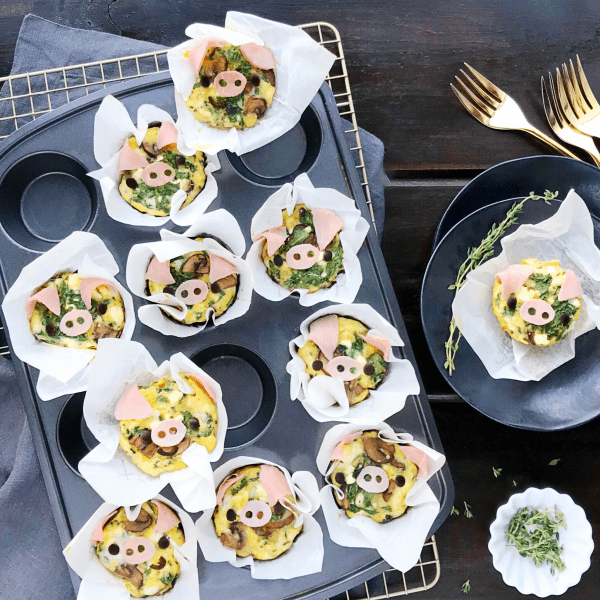 Pig Quiches
Have a brunch planned? Pig out on these delicious gluten-free egg dishes.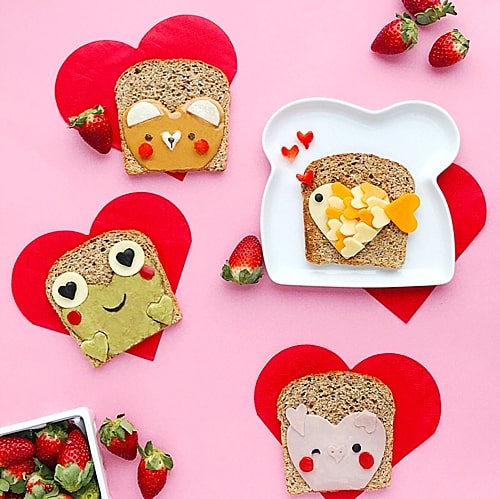 Heart Animal Toast
Pack your kid's lunch with animal designed toast perfect for your little sweetheart. My favorite? The avocado frog!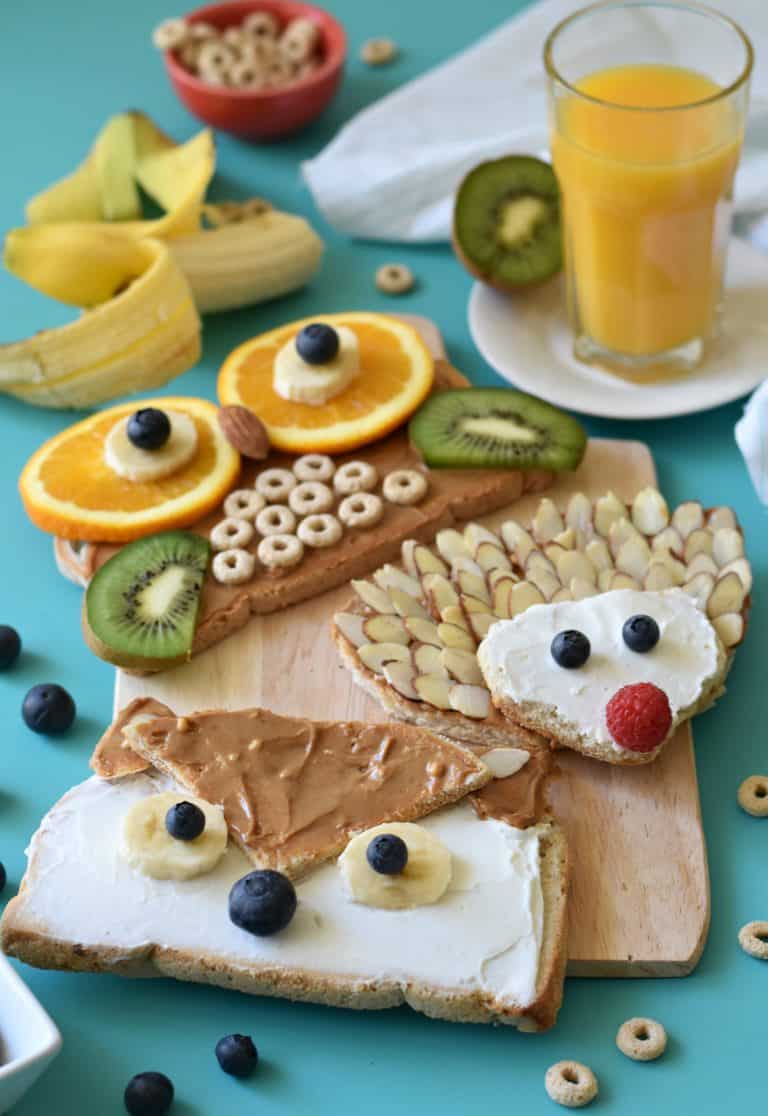 Woodland Animal Toast
Make a fox, hedgehog, or owl from fresh ingredients and yummy bread with these toasted treats!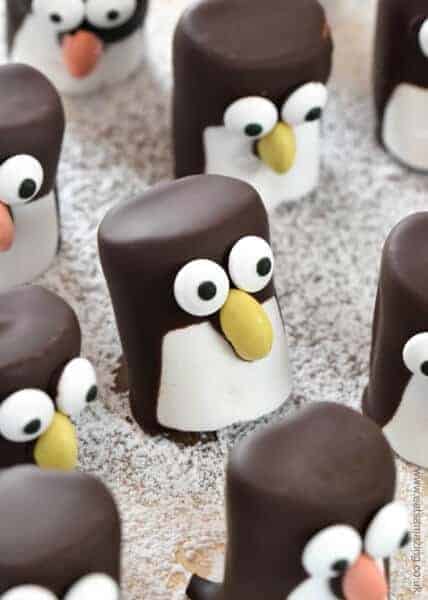 Penguin Marshmallows
Dark chocolate and marshmallows form the base for this marvelous mooshy treat!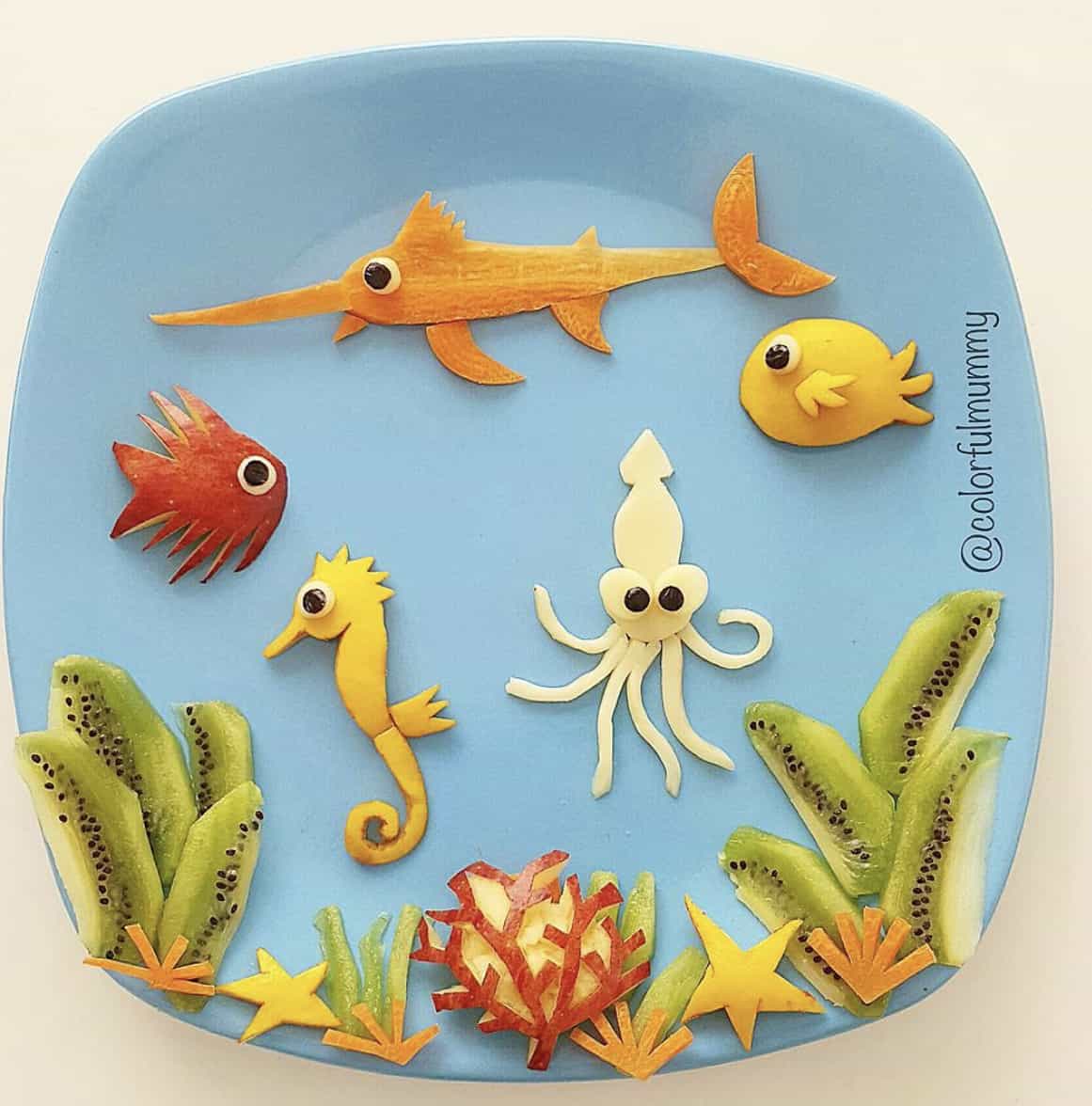 Under the Sea
Kiwis, apples, cheese, and veggies make up this under the sea scene on a plate!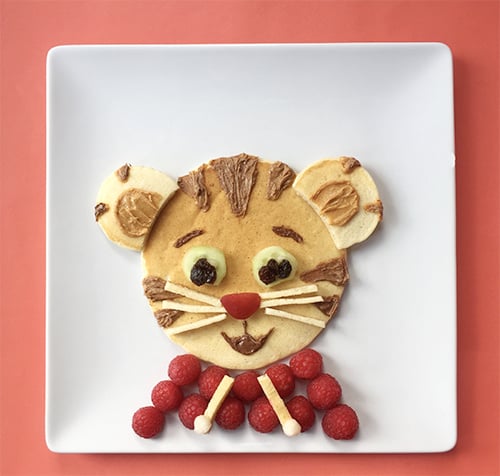 Pancake Tiger
Daniel Tiger recommends sharing this delectable Daniel-inspired breakfast with your kids because sharing is caring!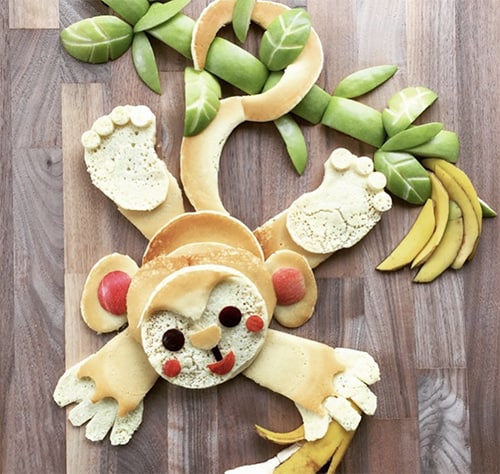 Pancake Monkey
Eat up monkey pancakes swinging up from an apple vine! Pass the syrup!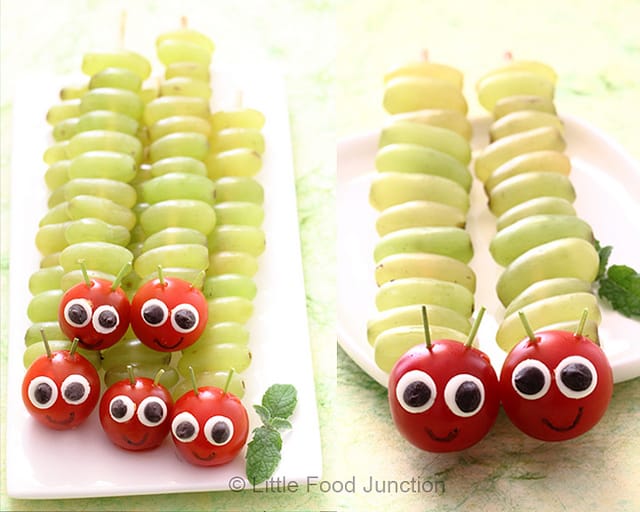 Grape Caterpillar
Cherry tomato heads and grape bodies make these cutie caterpillars for a delicious and healthy snack.
Enjoy these 10 irresistible animal foods too cute to eat that are easy and terrifically tasty! Yum!