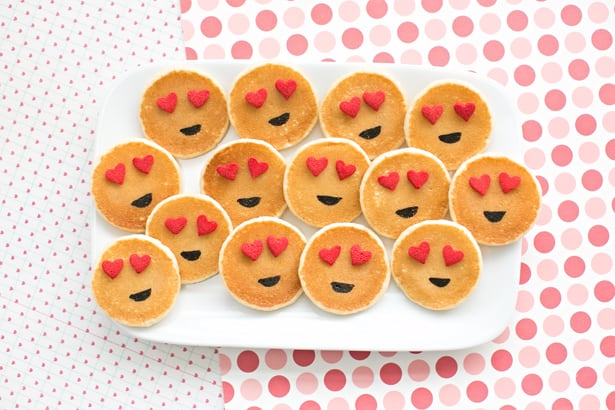 We shared some fabulous love-filled Valentine breakfast ideas for kids recently and have one more for you today. These mini emoji pancakes are guaranteed to make our kids smile! They're so easy you don't have to reserve a special day of the year to make them. They're a fun breakfast option kids will love treating themselves to any day!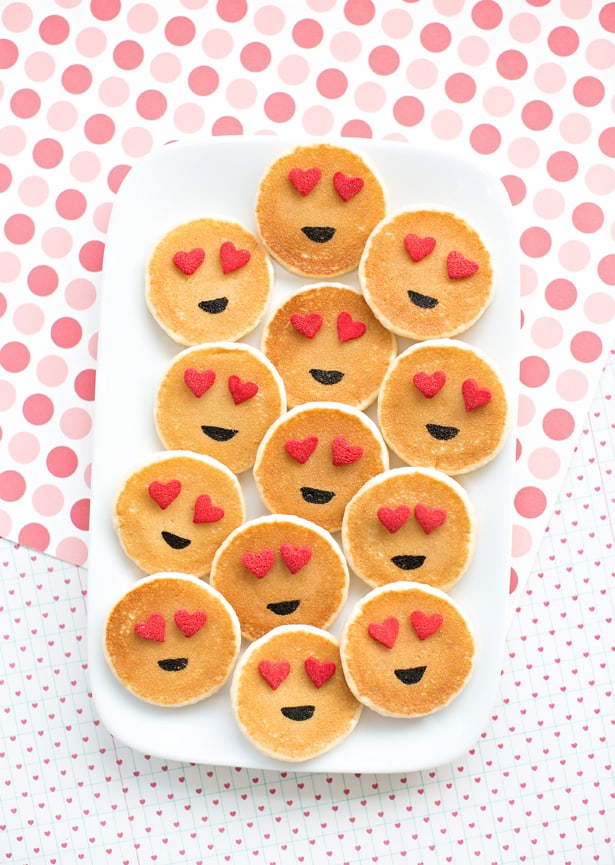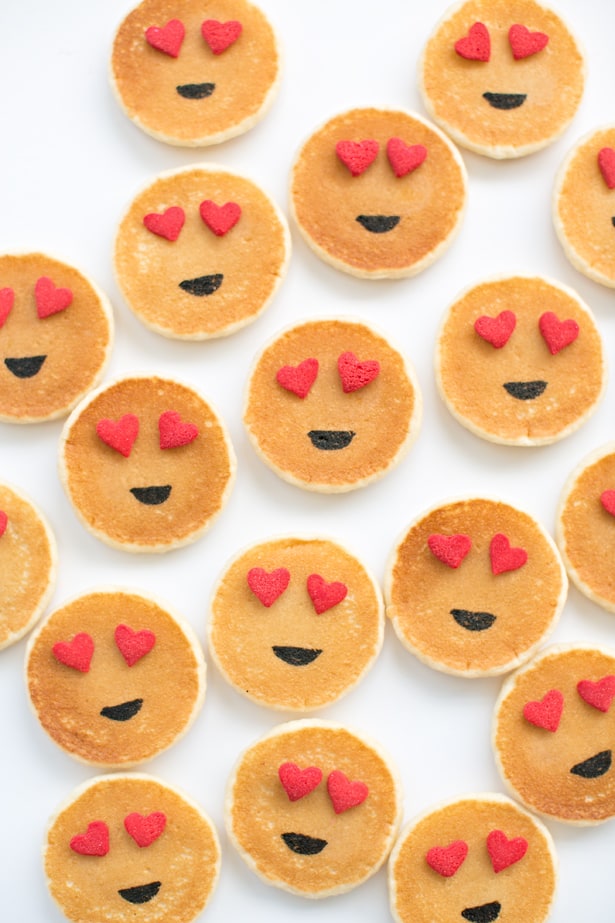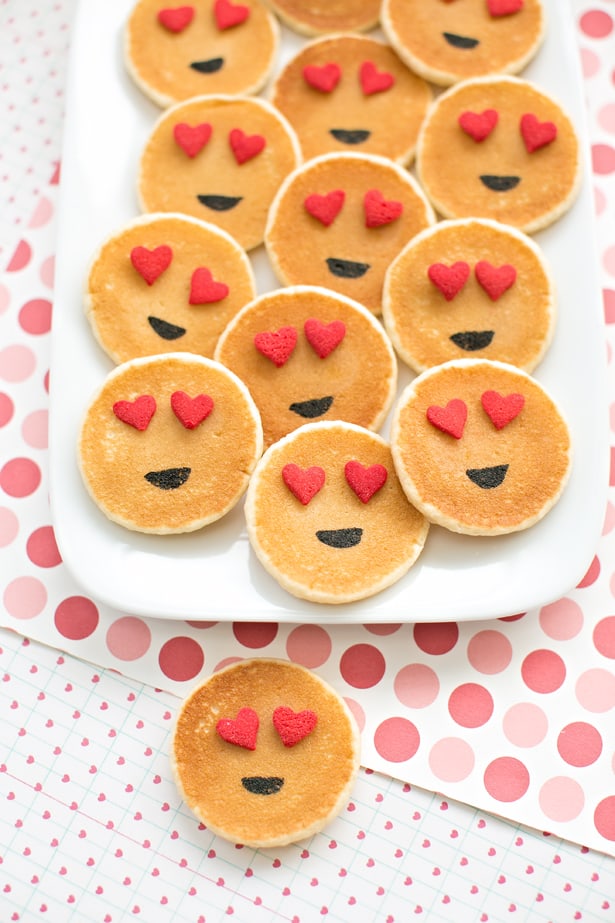 Mini Emoji Pancakes – Ingredients:
– Frozen mini pancakes (you can also make your own)
– Edible black marker
– Large heart sprinkles
– Frosting (store-bought is fine)
– Toothpick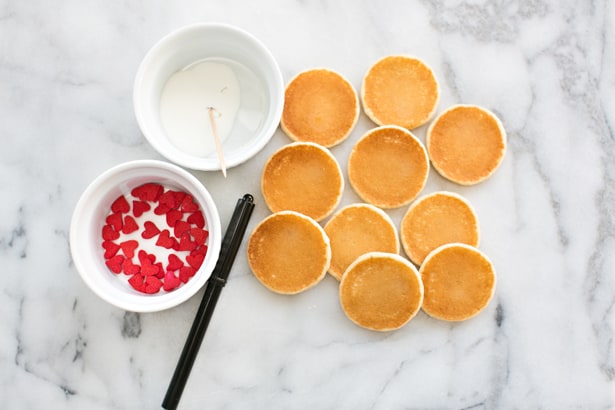 Instructions:
*If you use frozen pancakes, leave them out at room temperature to defrost and "dry" out a bit which will make it easier to use the edible marker.
Step 1. Use your frosting as "glue" for the heart sprinkle. Use your toothpick to add a dab to each heart and stick them on the pancakes.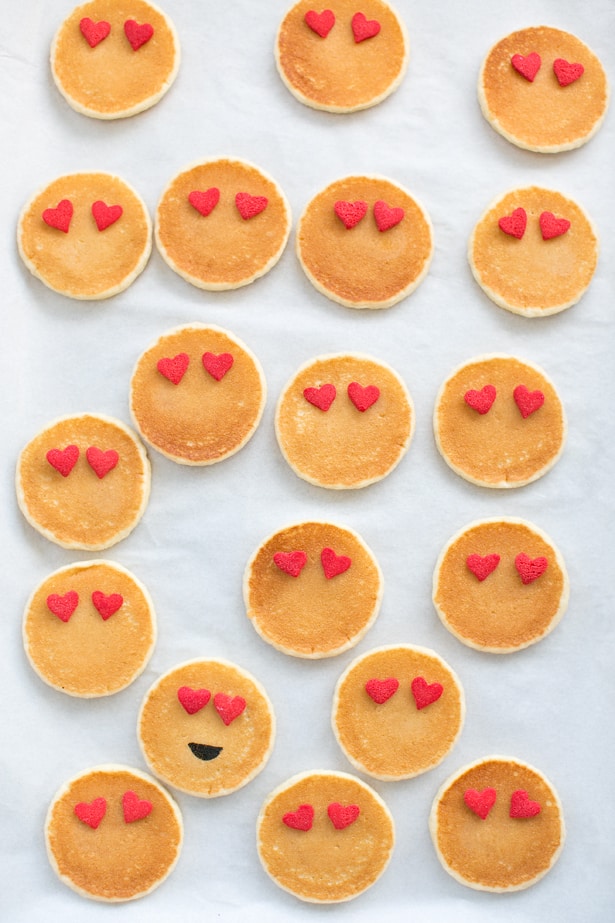 Step 2. Use your black edible marker to add a smile. You're done!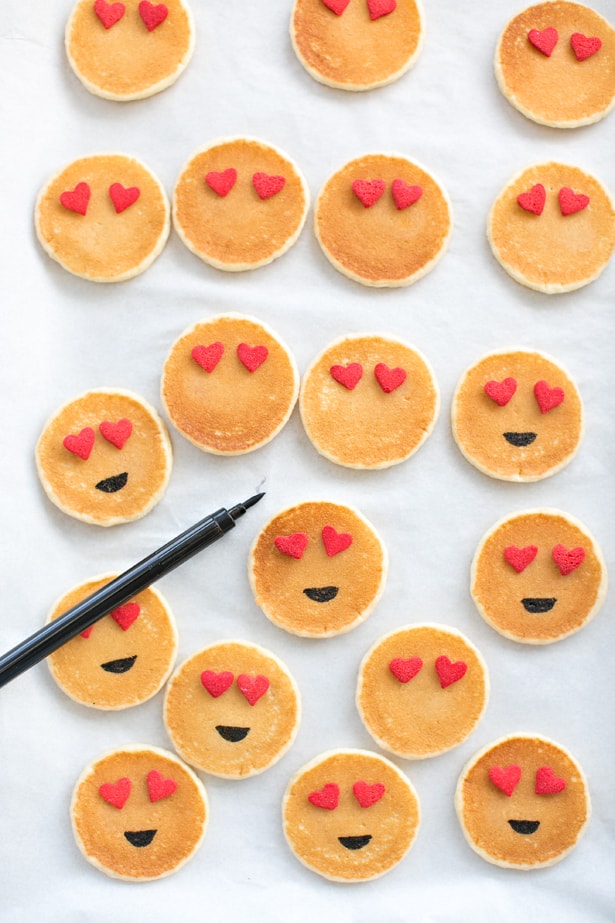 Aren't these the cutest pancakes you've ever seen? They brought a huge smile to my kids' face! Serve them with some maple syrup in a little bowl to dip them in.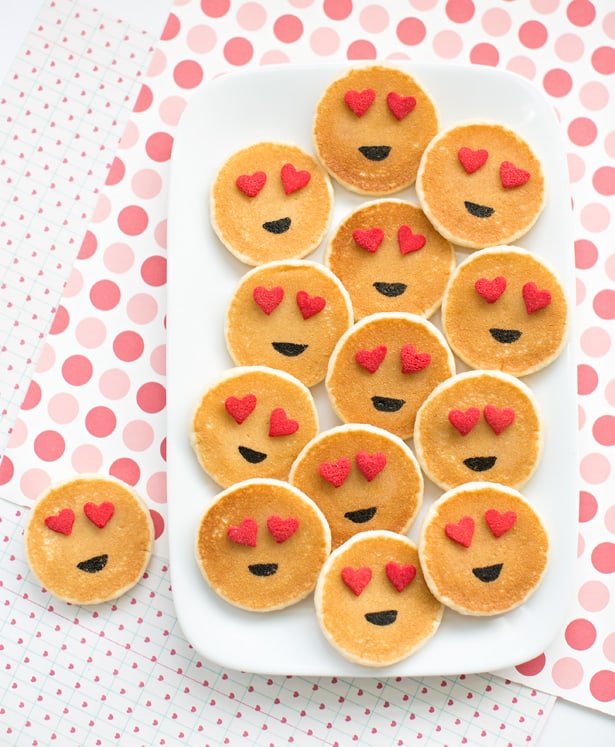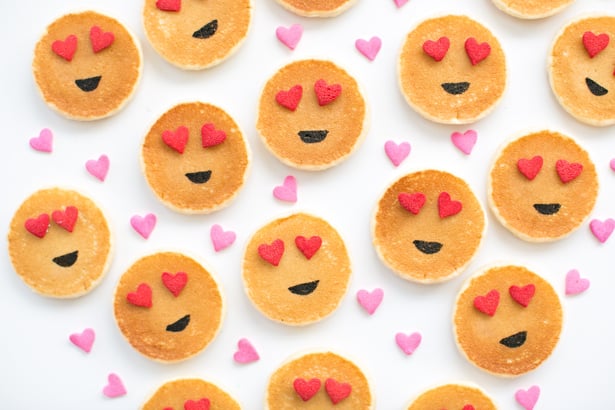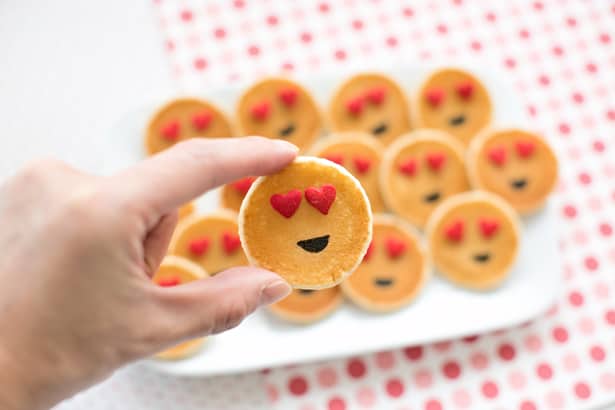 I love how easy they are to make, and since they look so cute, my kids think they're getting a treat. We actually had them as an after dinner "dessert!"
What are your favorite cute breakfast ideas for kids?
Check out more cute emoji projects here and here and more easy kid-friendly eats.
______________________________________________________________________________________________________

Disclosure: Some of the links in the post above are "affiliate links." This means if you click on the link and purchase the item, we will receive a small affiliate commission. Regardless, we give our promise that we only recommend products or services we would use personally and believe will add values to our readers.