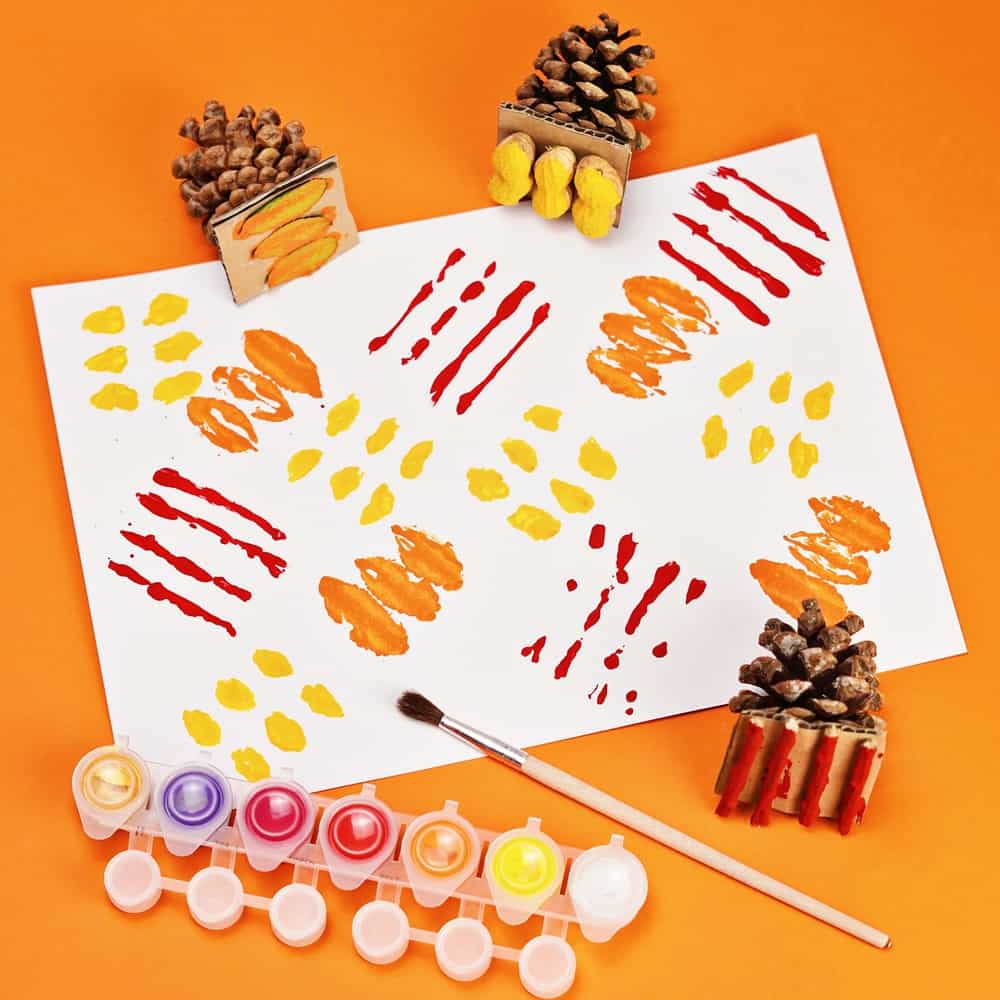 Follow us on Instagram for more fun ideas for kids!
Watch the video below to see these gorgeous fall nature stamps in action. Make sure to subscribe to our YouTube channel for more fun videos!
These fall nature stamps are a fun recycled autumn craft project for kids that make gorgeous nature art prints!
Fall is one of the coziest times of year to make art with the kids. You don't need much to get started. Enjoy the bounty of fall nature by making these gorgeous Fall Nature Stamps.
This simple autumn art project is a great excuse to venture out on nature walks and see what fall foliage has to offer.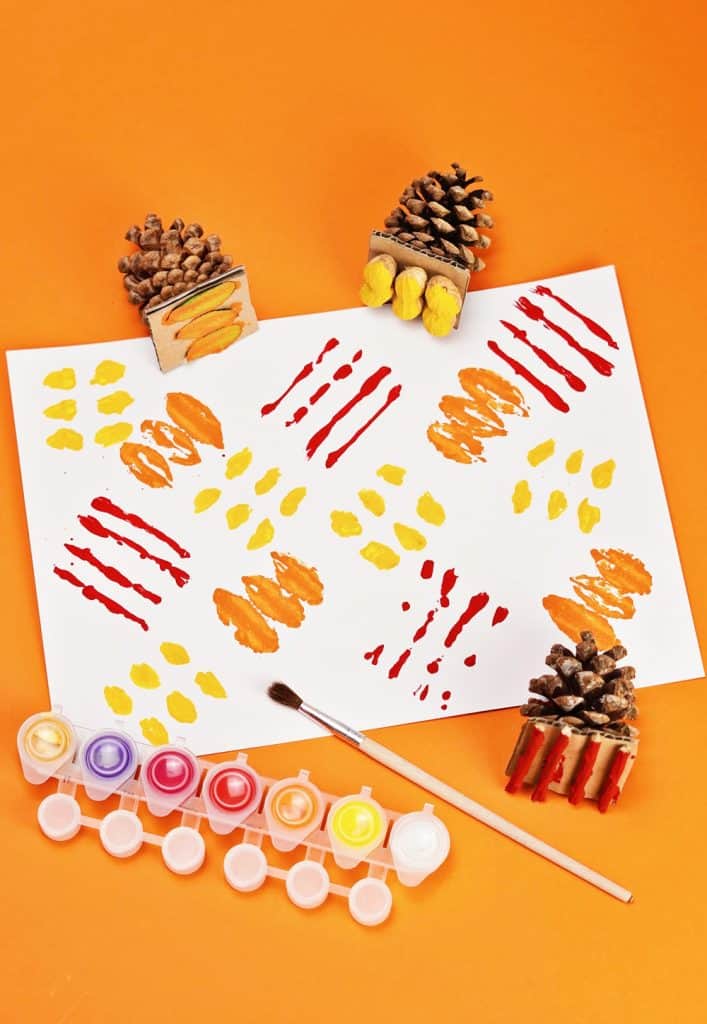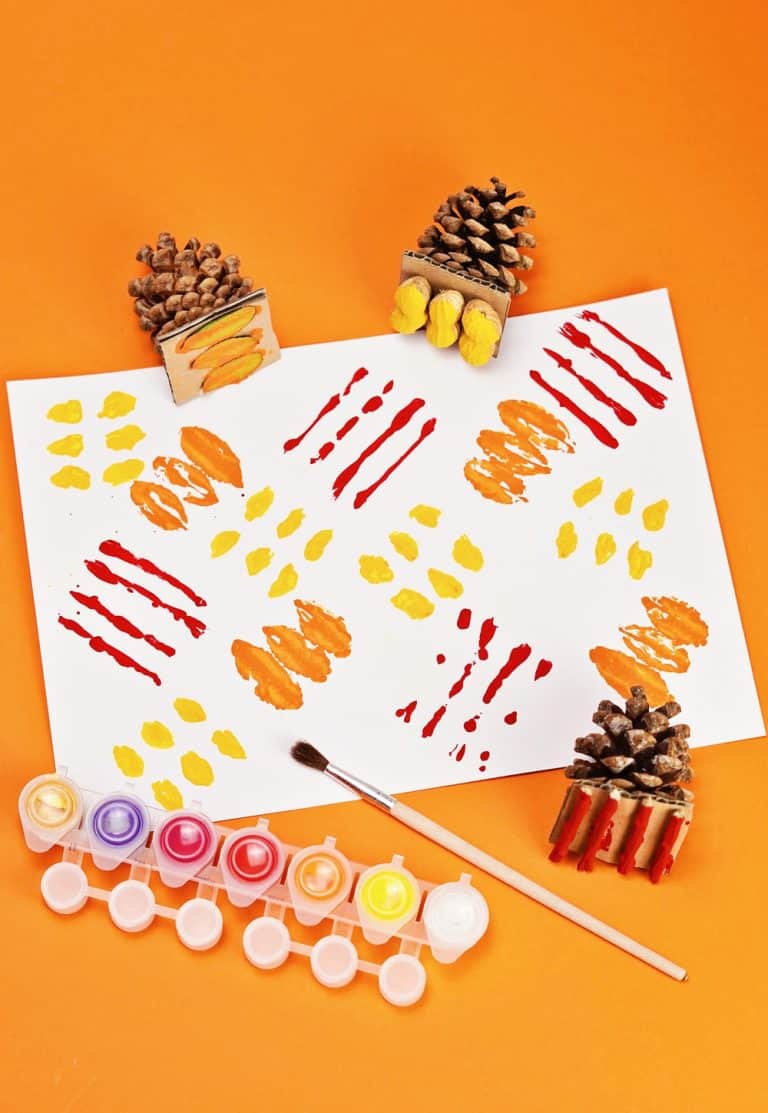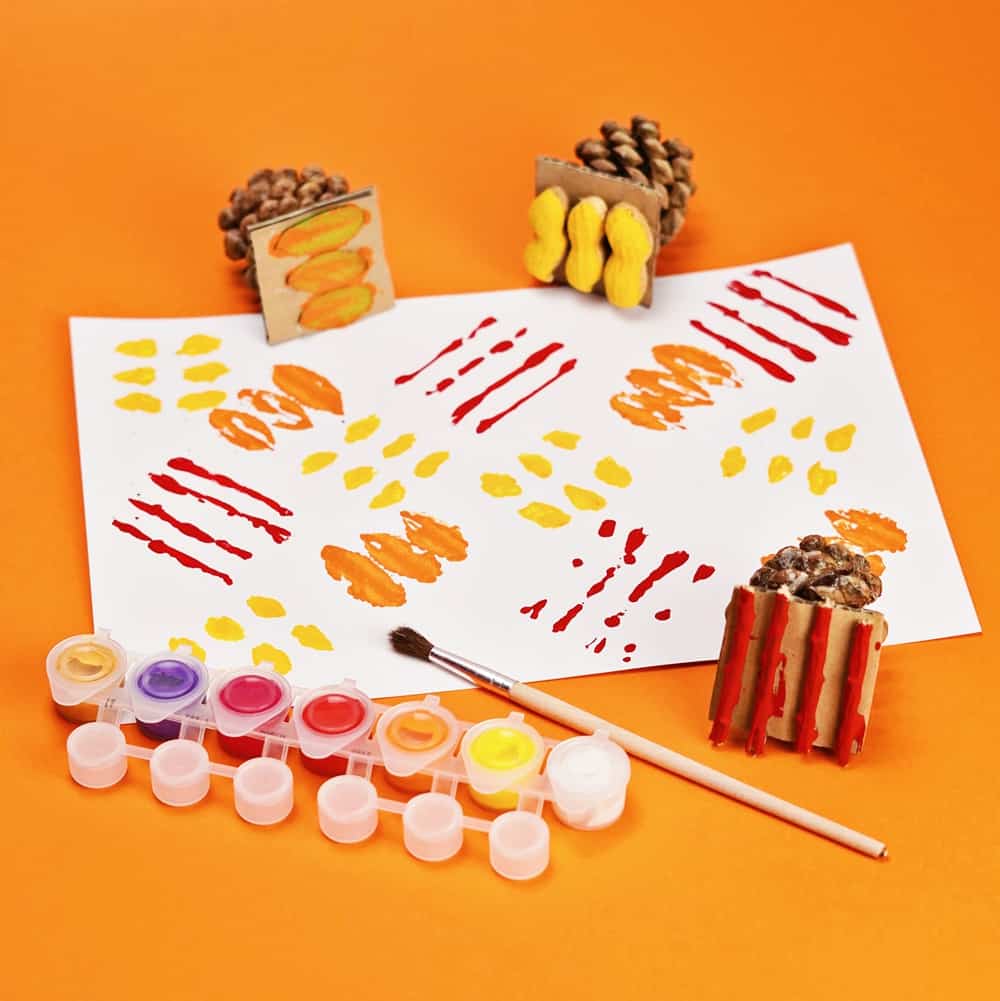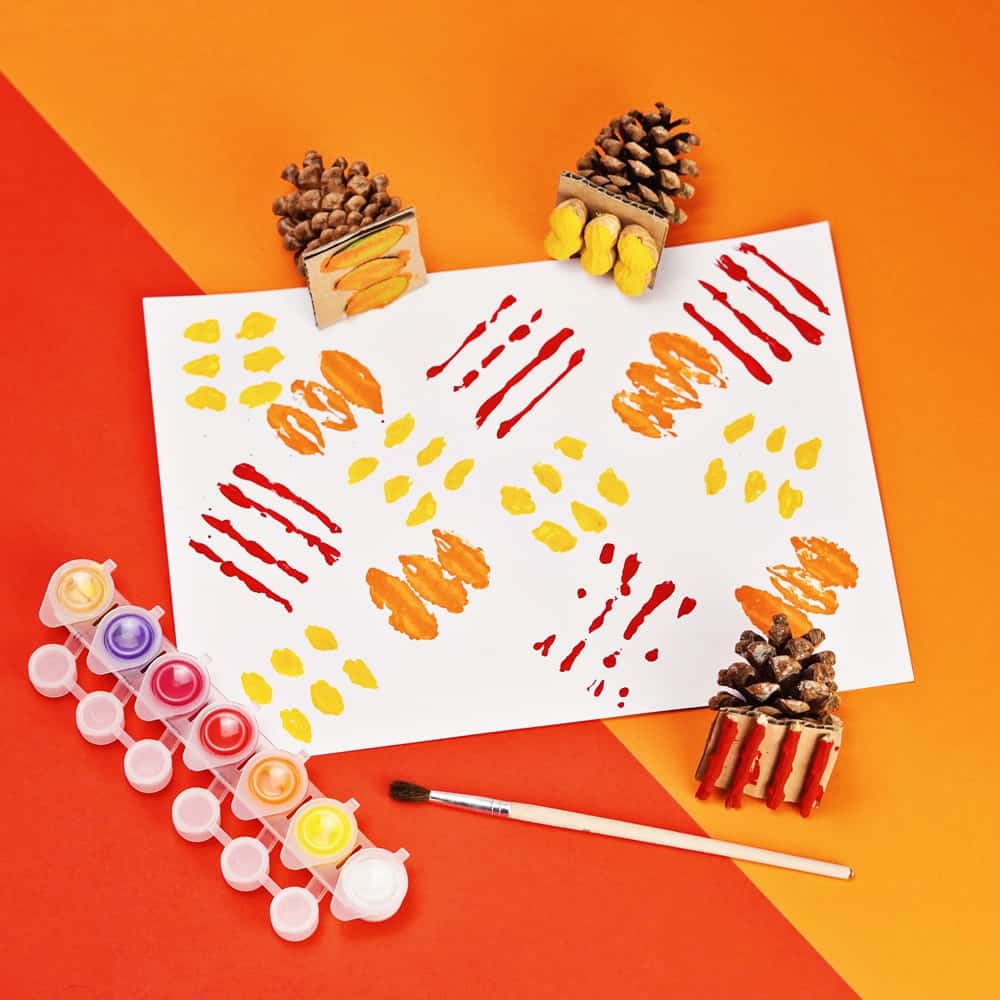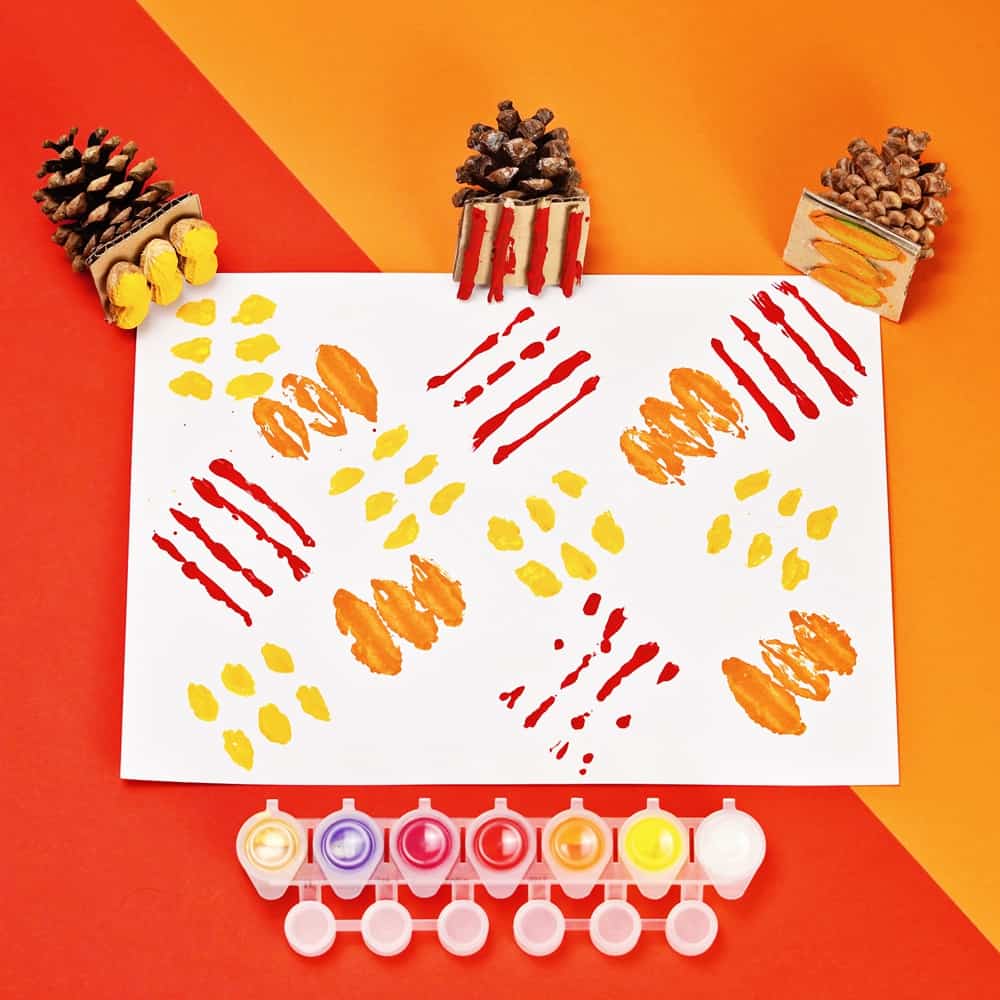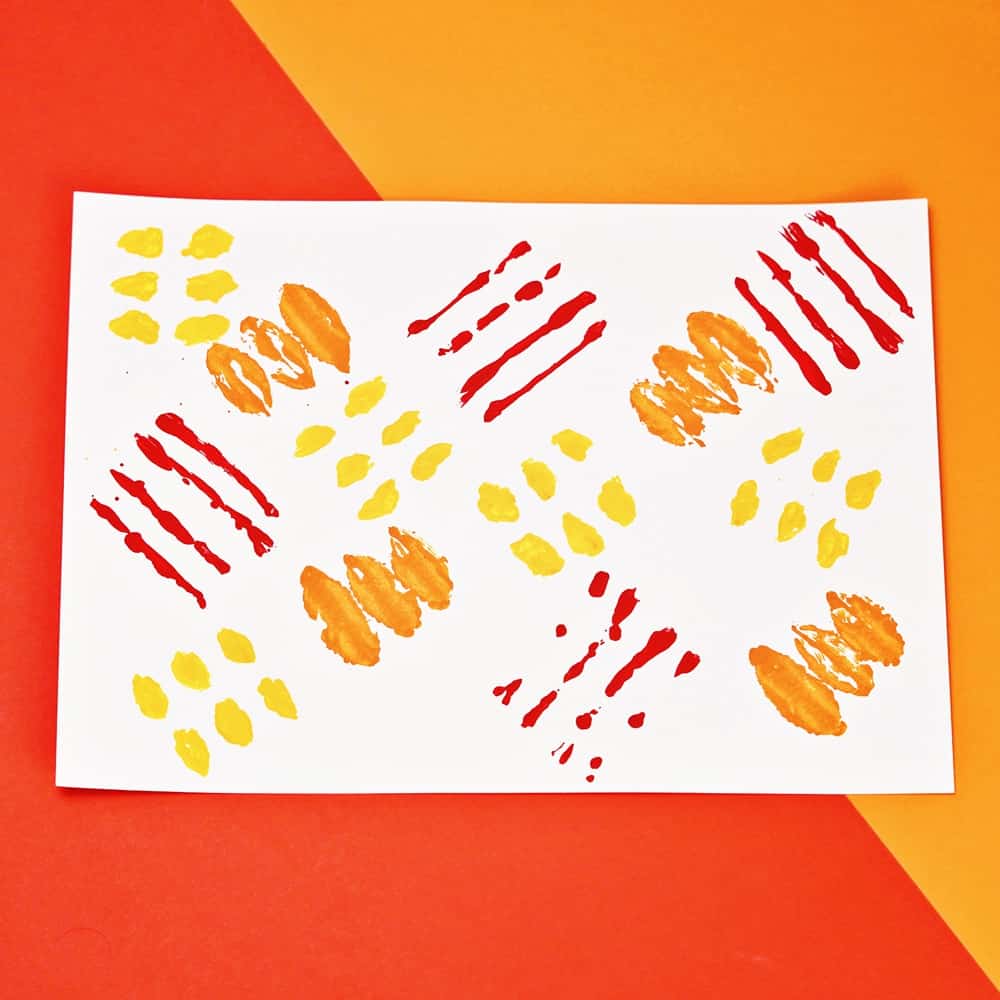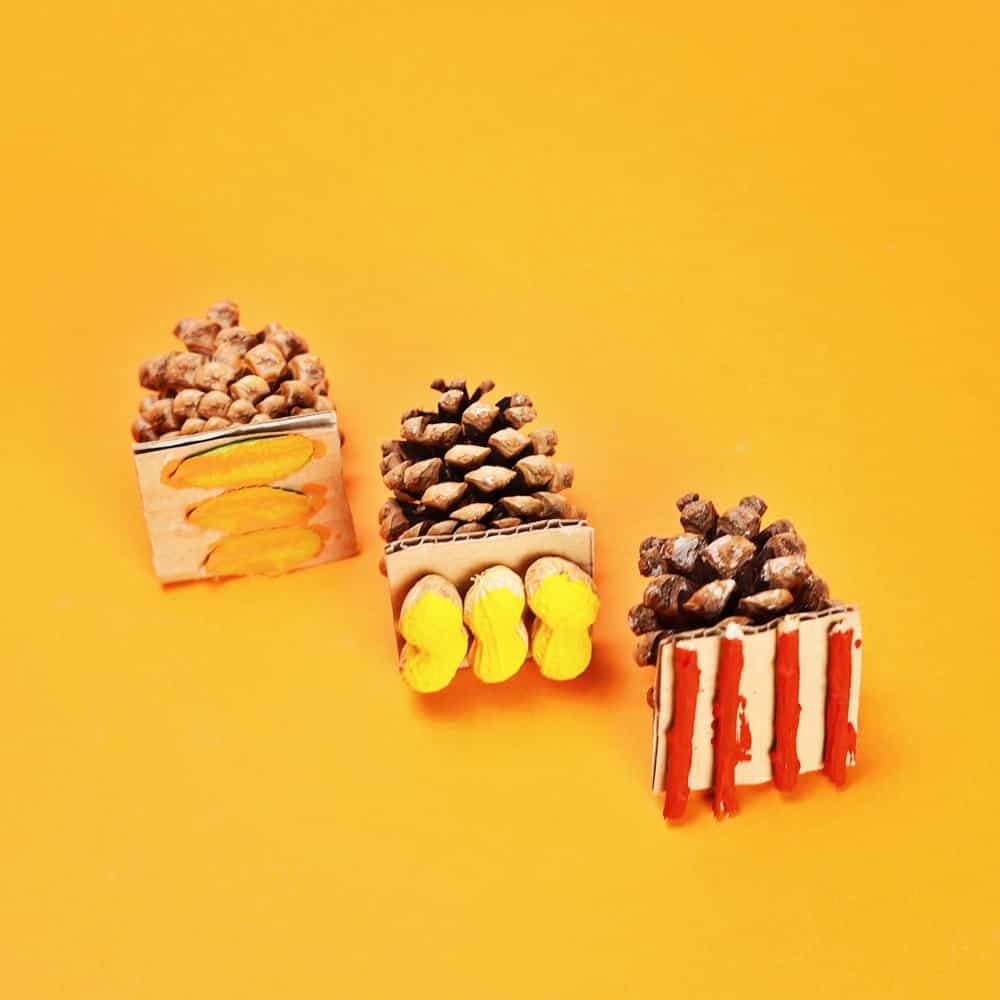 What can I do with my fall nature art prints?
Afterwards, simply make a beautiful prints that you can use as cards, framed art or even gift wrapping for the upcoming holiday season!
What's also great about this project is that the stamp base are recycled cardboard so you it encourages kids to reuse creatively in a low-cost, sustainable way.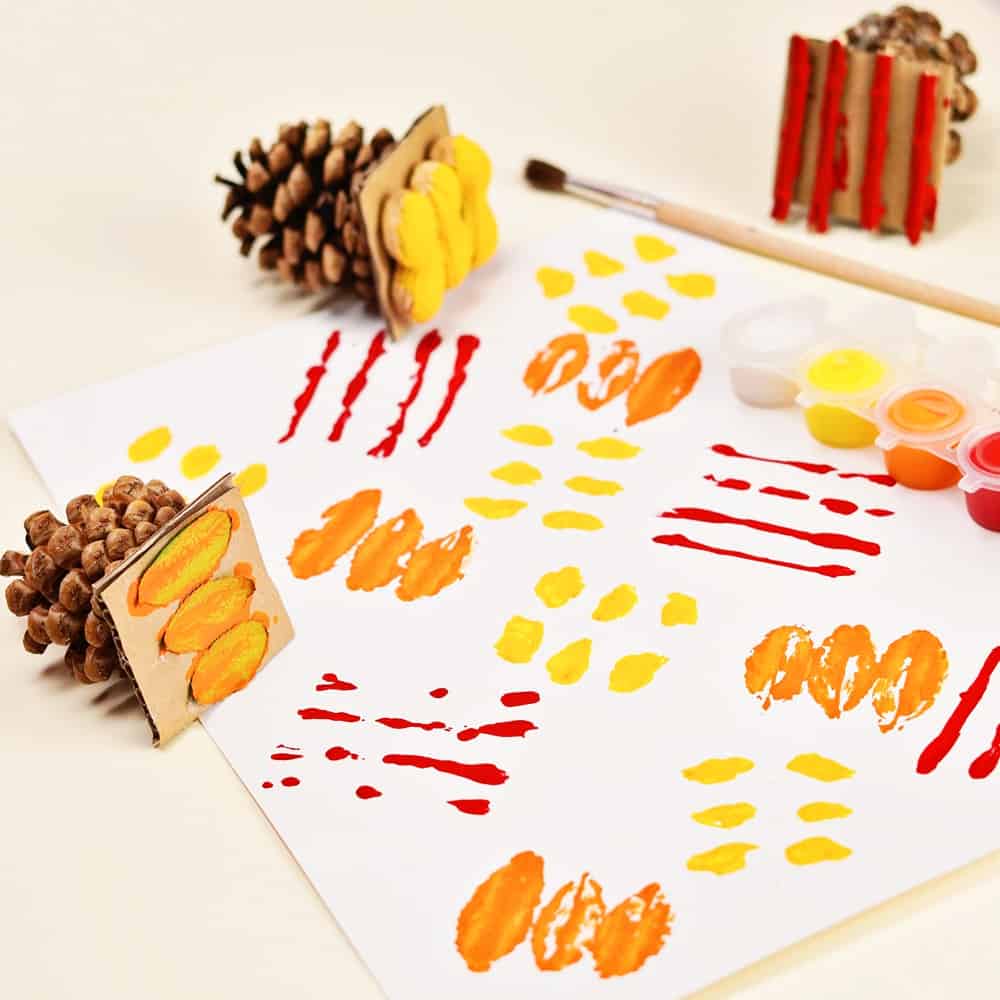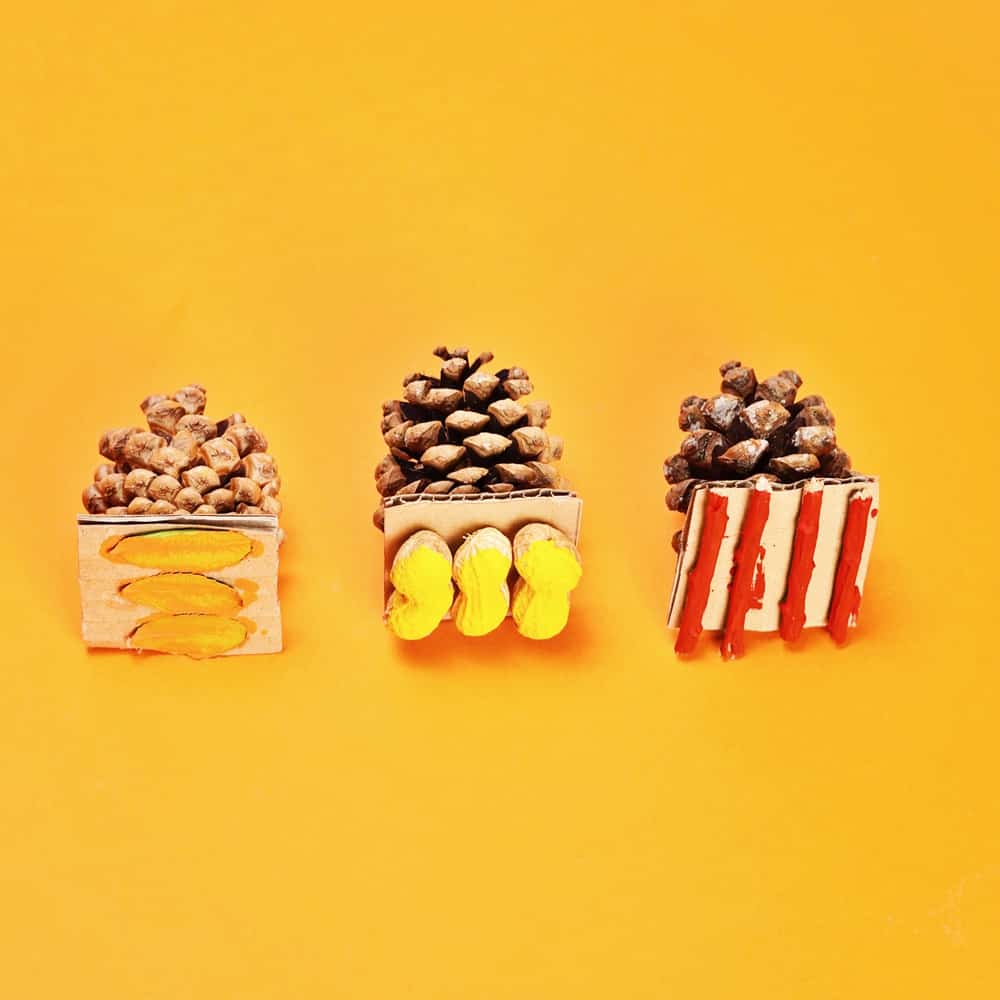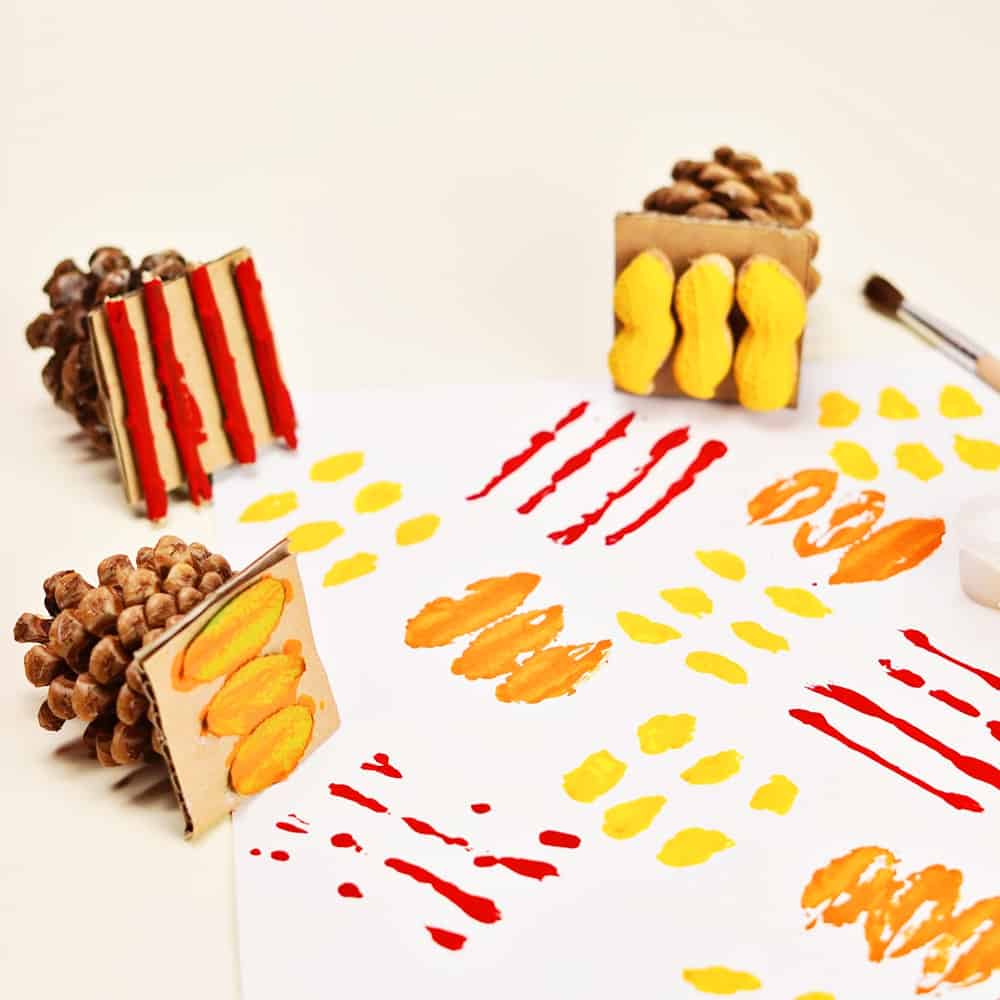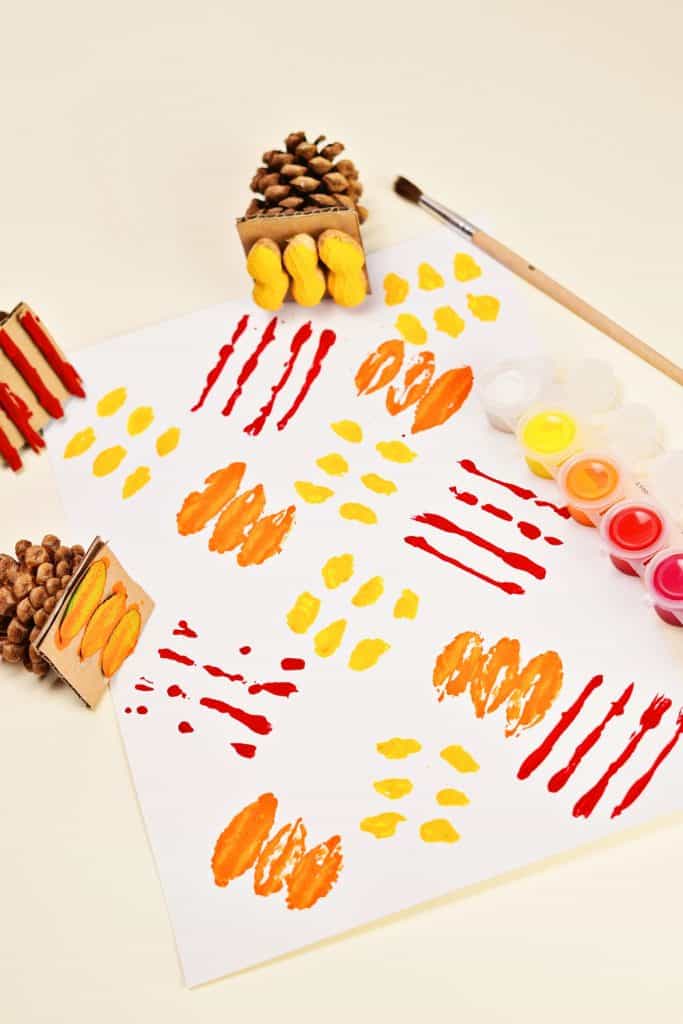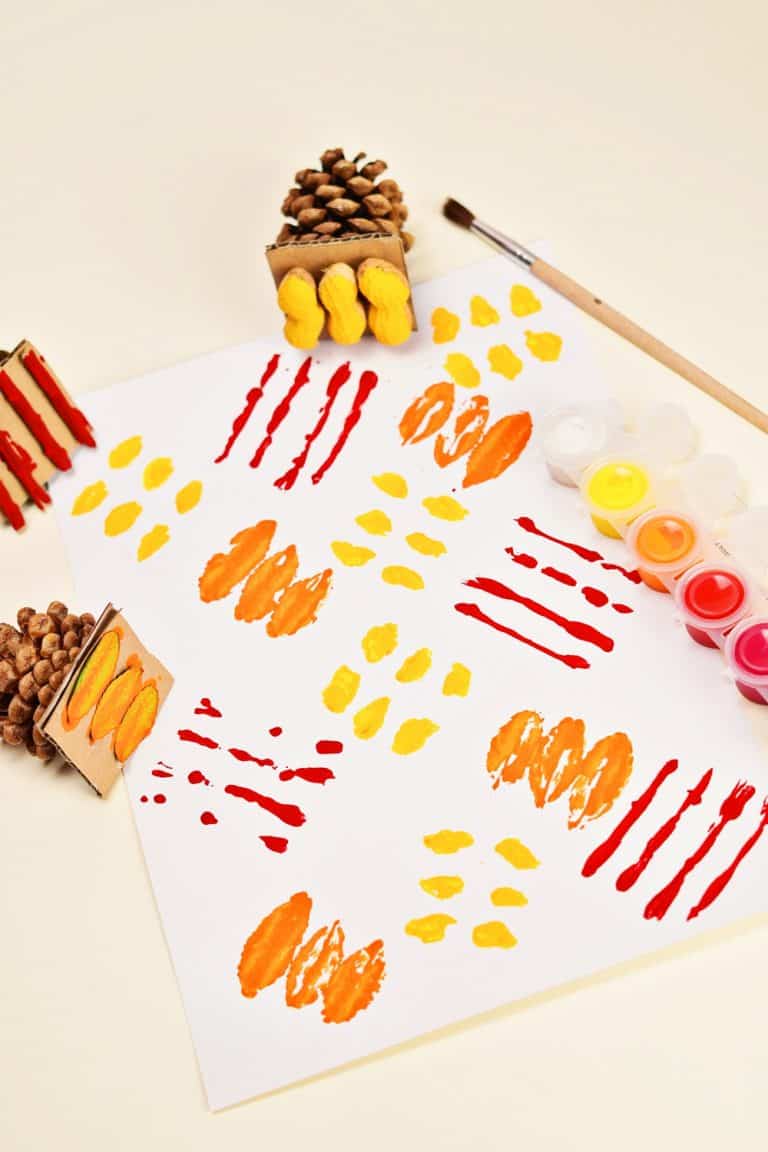 Fall Nature Stamps – Materials:
Cardboard scraps

Fall foliage and finds (leaves, twigs, etc) ones with textures is great for printmaking

Small pine cones

Paint (acrylic or tempera are fine)

Paint brush

Paper (cardstock, watercolor, or butcher paper would make great wrapping paper)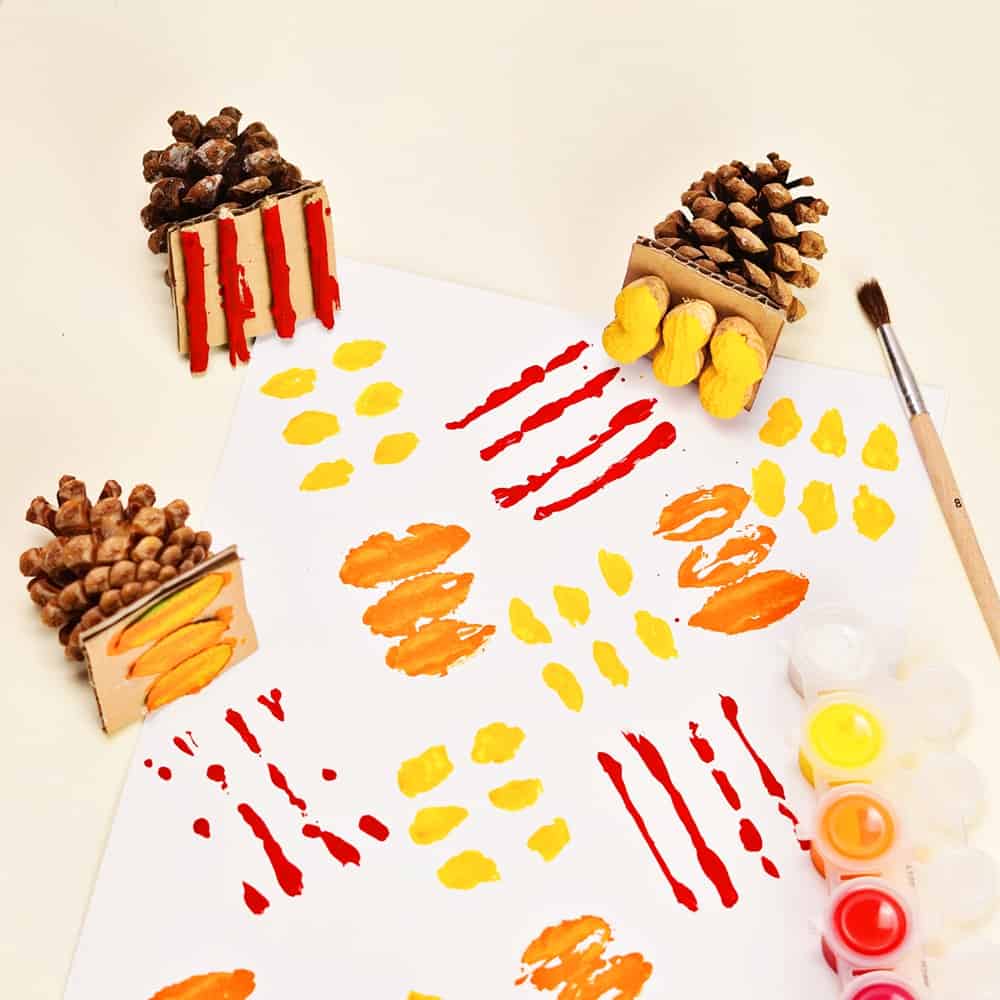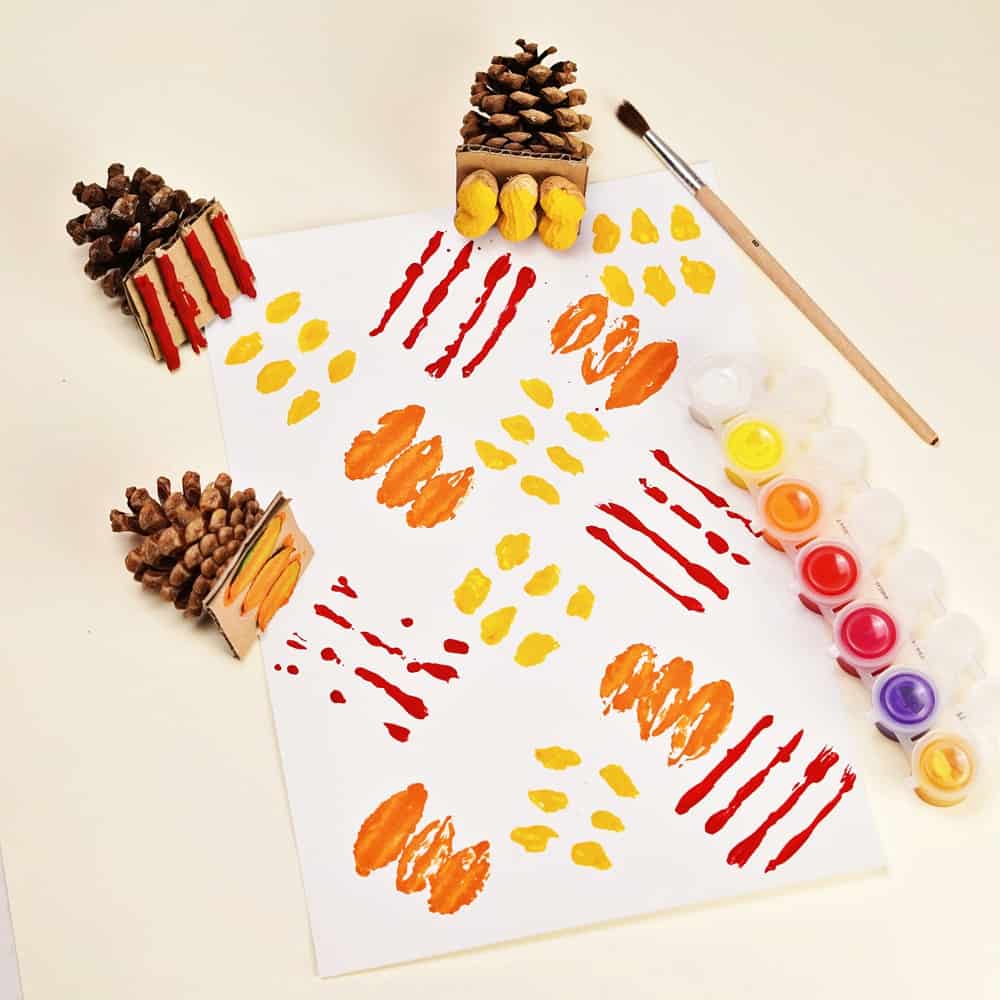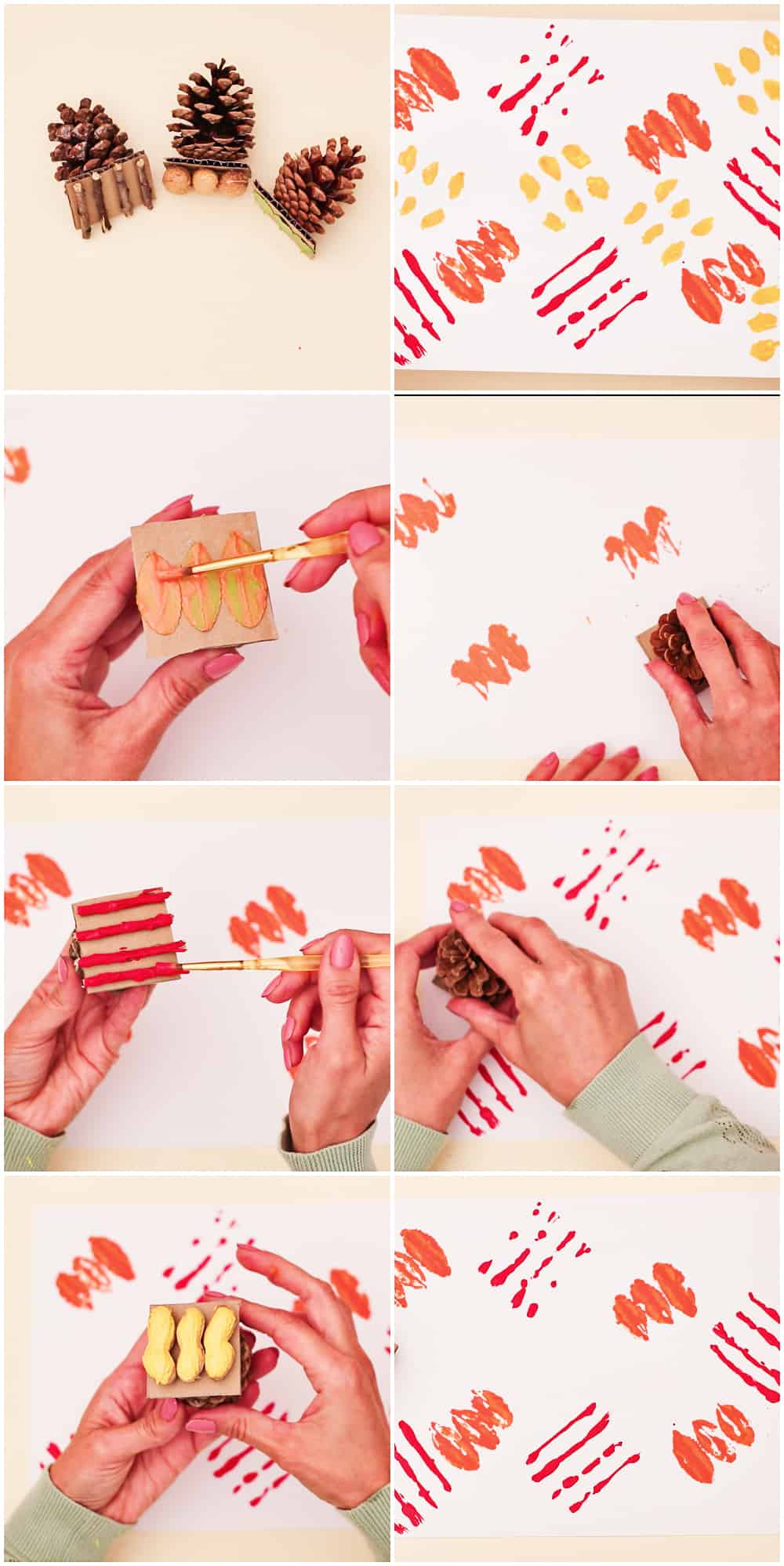 INSTRUCTIONS:
Step 1. Gather your fall nature finds, shake the loose of dirt or debris.
Step 2. Hot glue to your cardboard stamp bases.
Step 3. Glue your pine cones as handles.
Step 4. Use your paint brush to add paint to the fall nature item and then stamp onto paper.
Make various prints and use different colors to achieve varying results and designs!
YOU MIGHT ALSO LIKE
20 Artsy Fall Leaves Projects for Kids