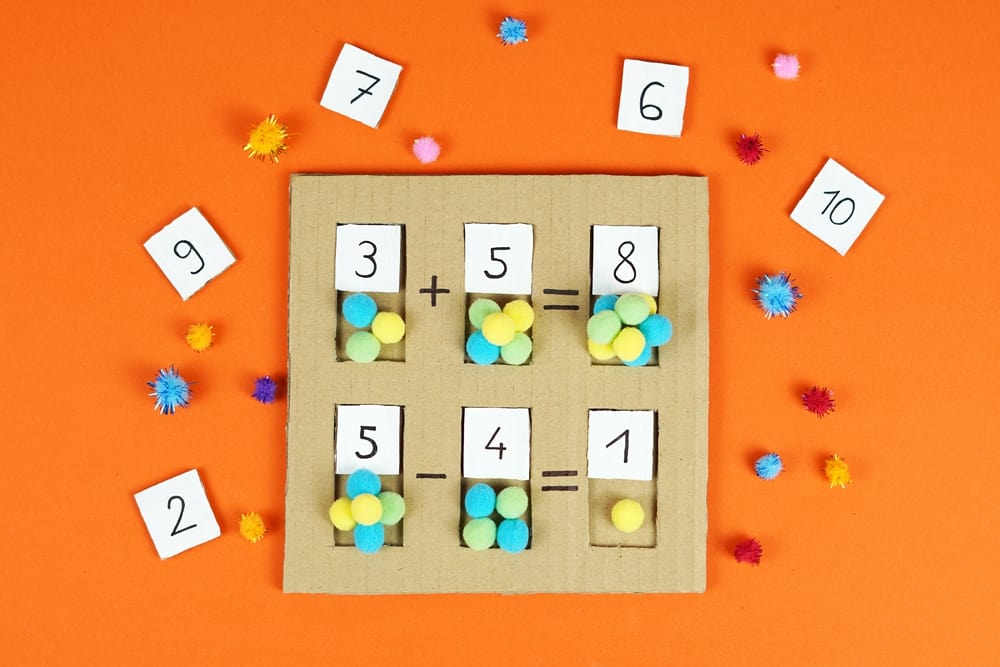 Follow us on Instagram for more fun ideas for kids!
Watch the video below to see this creative Cardboard Math Learning Board in action. Make sure to subscribe to our YouTube channel for more fun videos!
This fun Cardboard Math Learning Board is a great way to teach early math and is easy to make with simple recycled materials.
Get your kids learning simple math with this early math counting board! The best part is you can create this DIY learning toy from just cardboard. We all have some empty boxes waiting to be recycled into something fun right?
We were inspired to create this after seeing this gorgeous wooden math learning board from Three Wood Shop. Make sure to check out their amazing educational toys!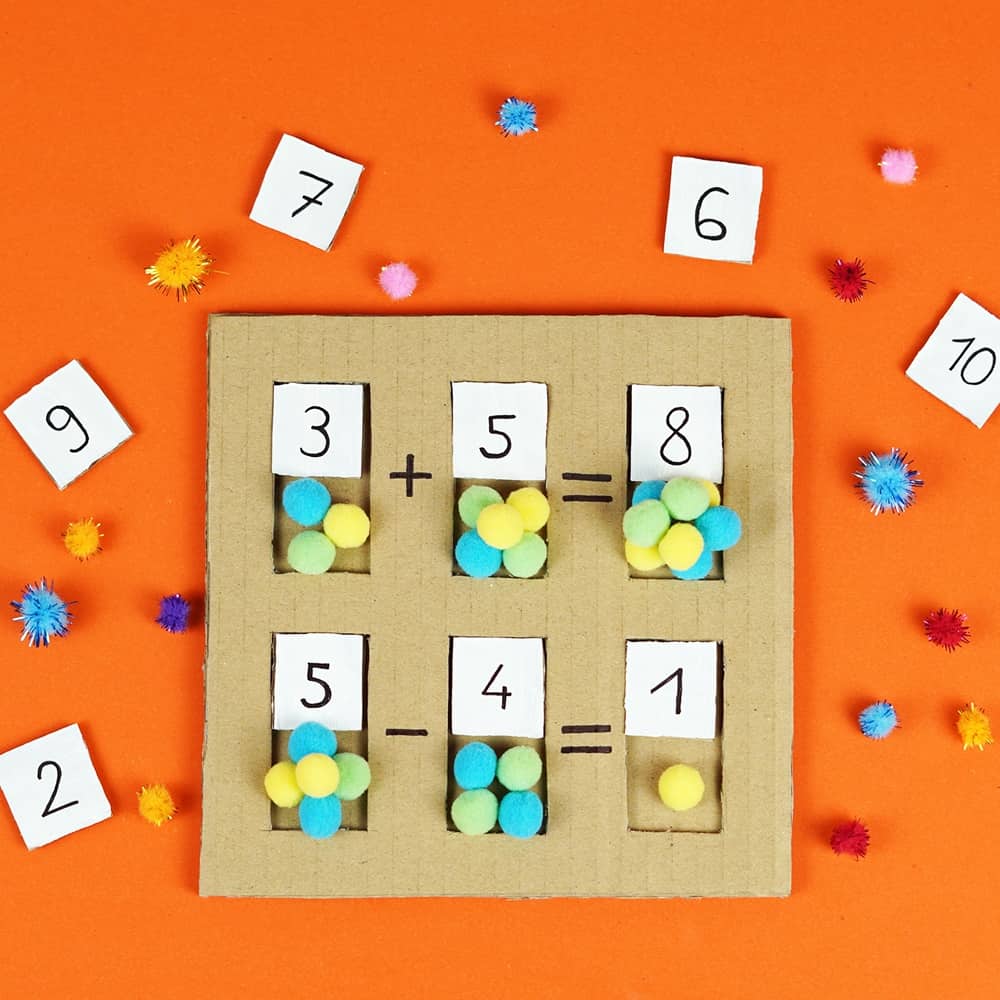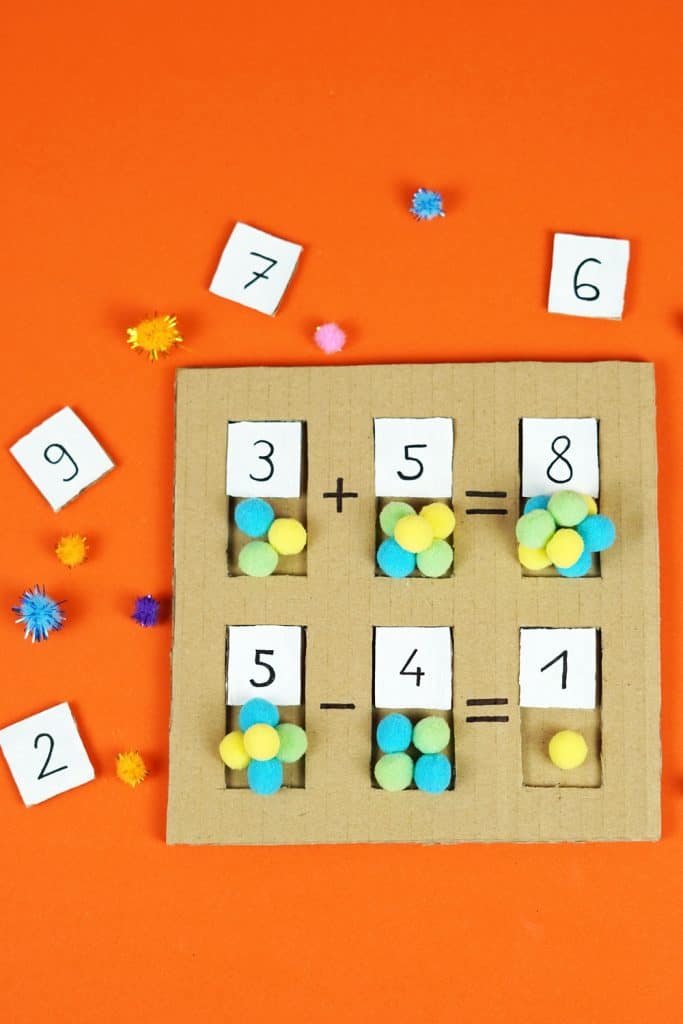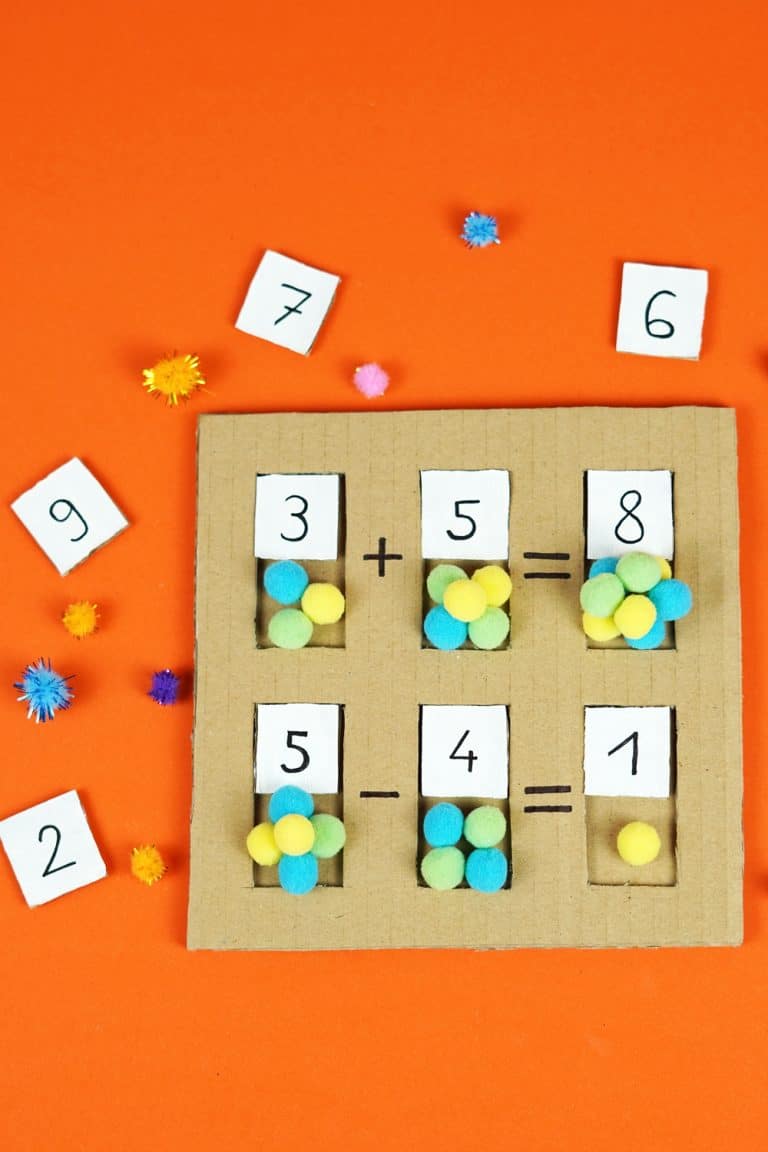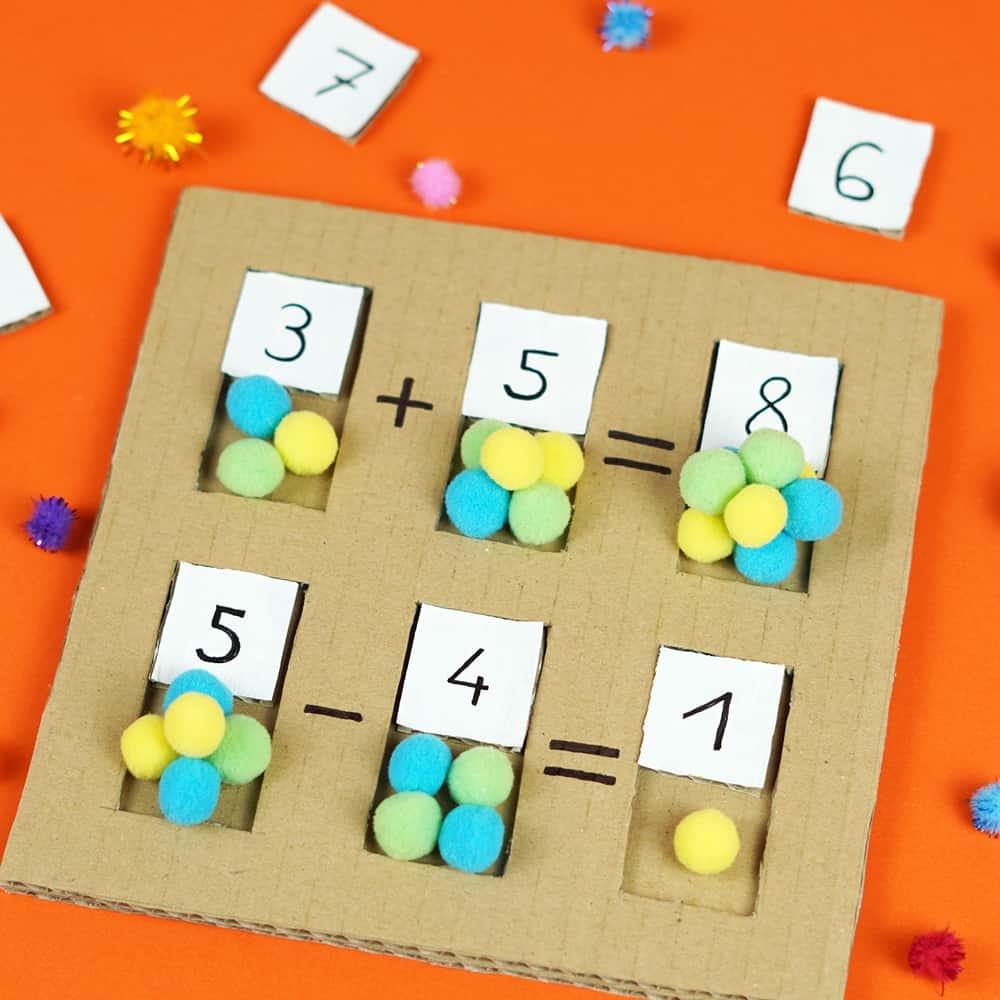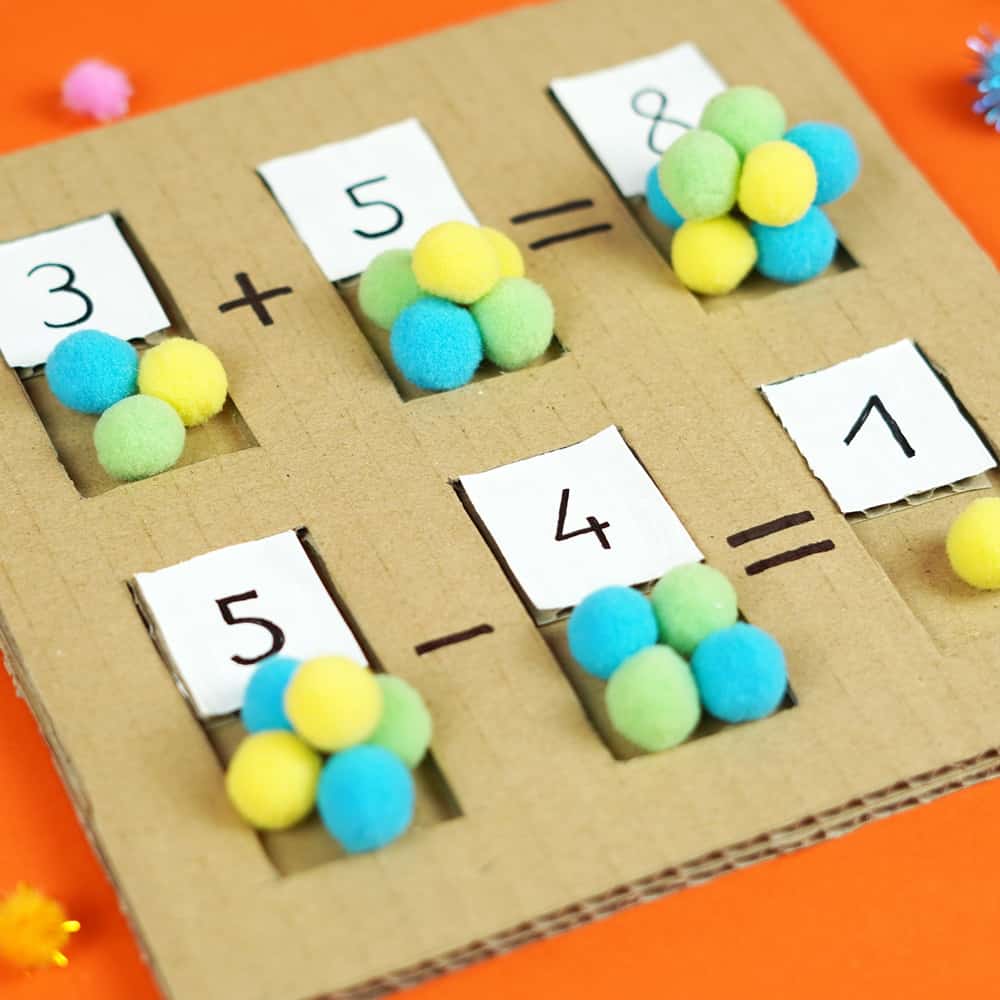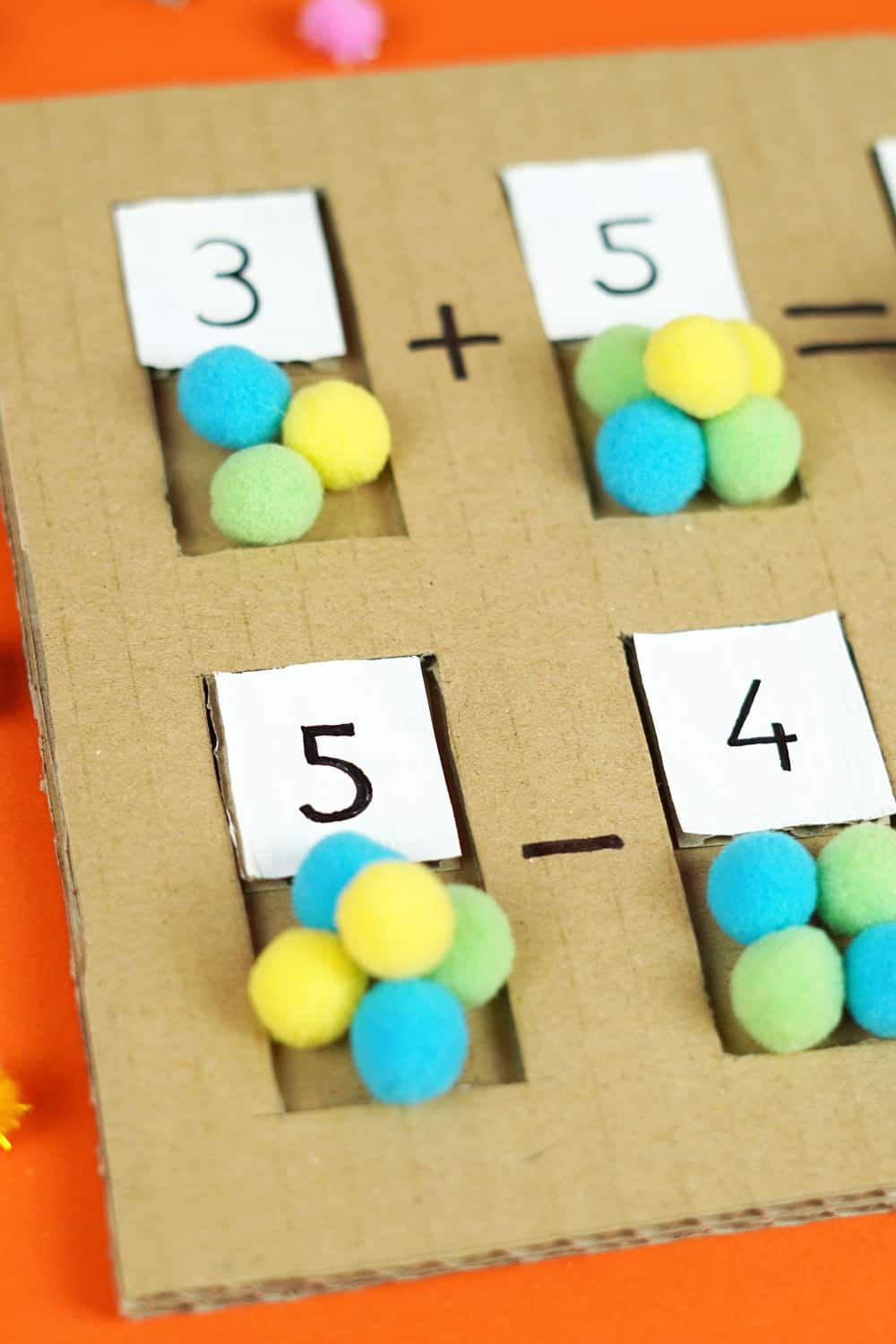 We used pom poms as counters because they are cute and crafty. But you can use any small beads or counters that fit into your squares.
Ready to learn some math?
Check out the video in this post to make this easy math counting board or follow along the instructions below.
MATERIALS:
cardboard
pom poms
scissors
craft knife
pencil
glue
white acrylic paint
paint brush
black marker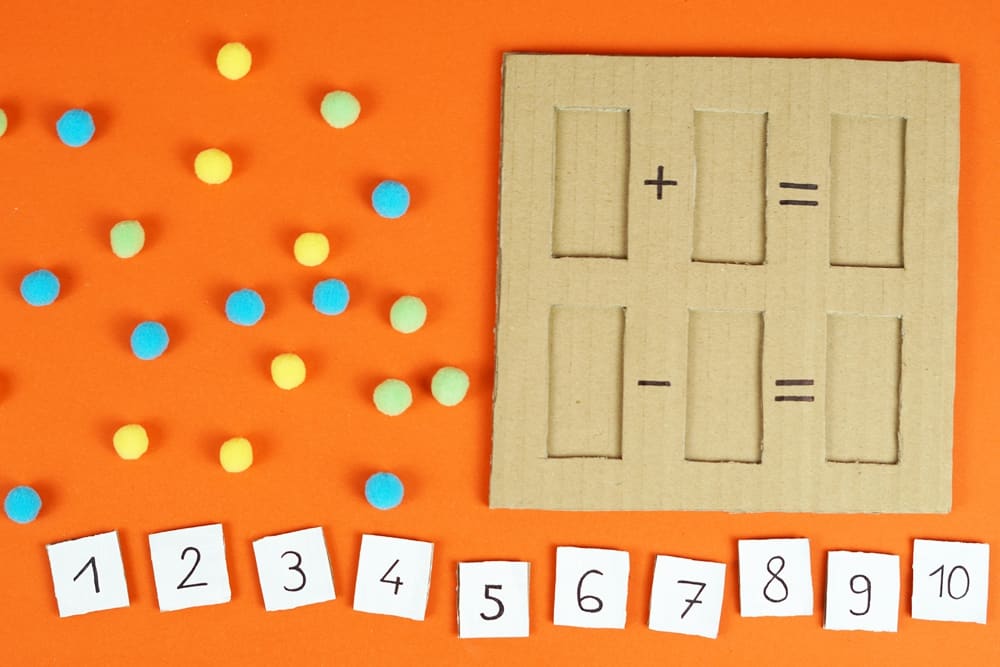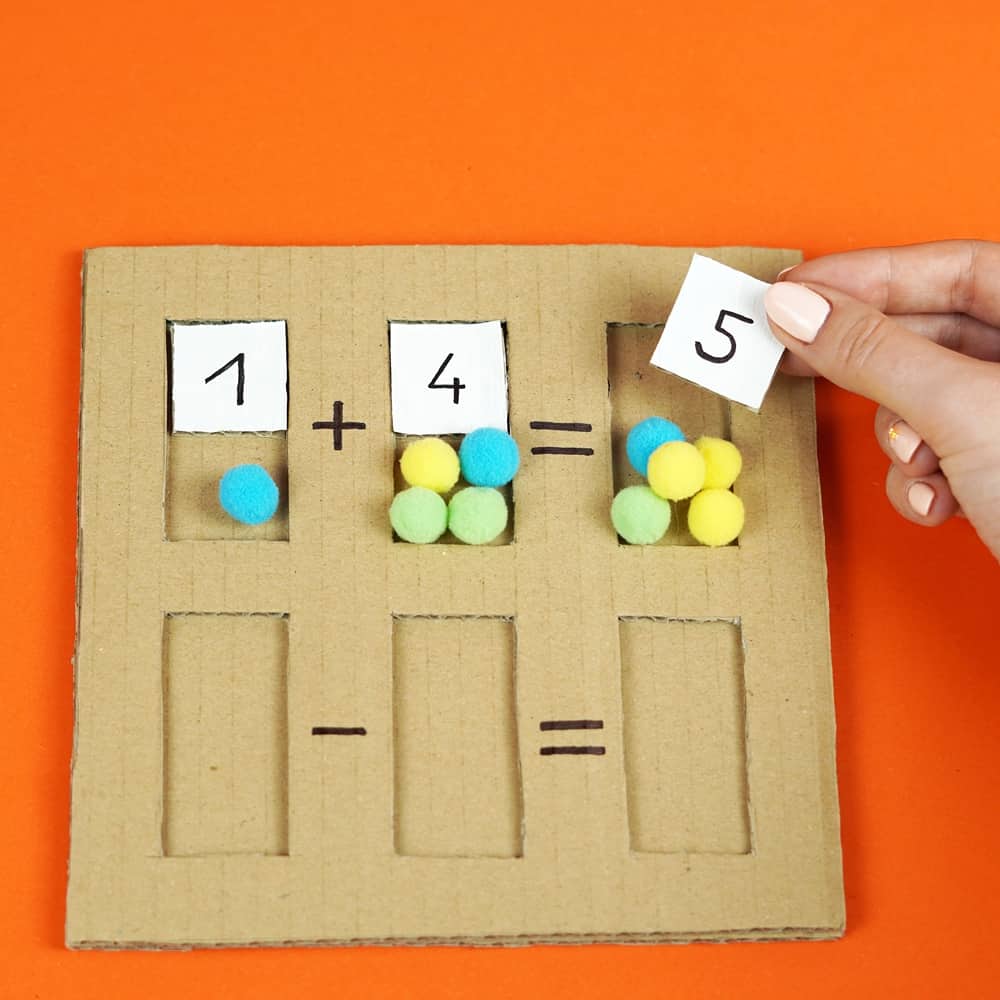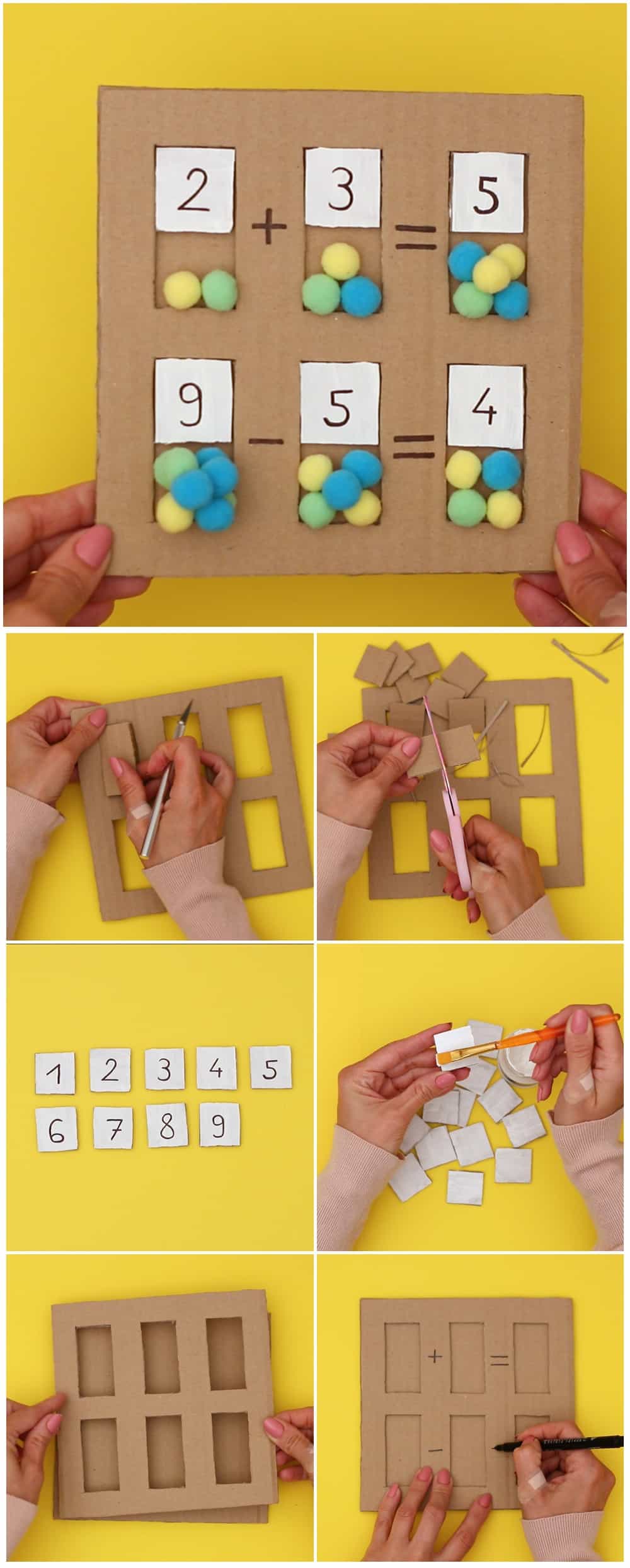 INSTRUCTIONS
Step 1
Take 2 pieces of cardboard of the same size.
Step 2
On one of the cardboard pieces, cut 6 rectangles equal distances at the top and bottom.
Step 3
Cut the resulting rectangles into squares.
Step 4
Paint the small squares white.
Step 5
Write the numbers 1 to 10 in the middle of the squares with a black marker.
Step 6
Glue the rectangular cardboard to the other sheet of cardboard.
Step 7
Draw a plus, minus and equal sign with a black marker.
Step 8. Add white squares and create simple math equations with pom poms as counters.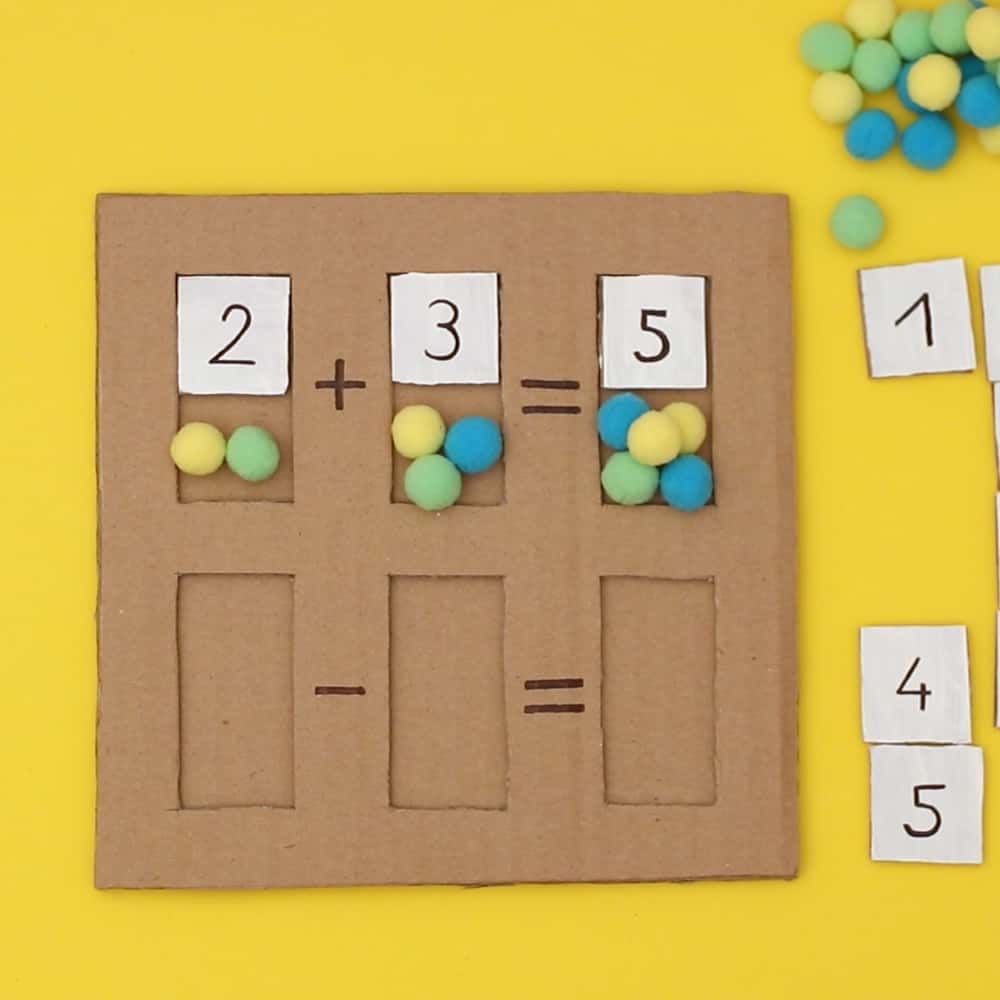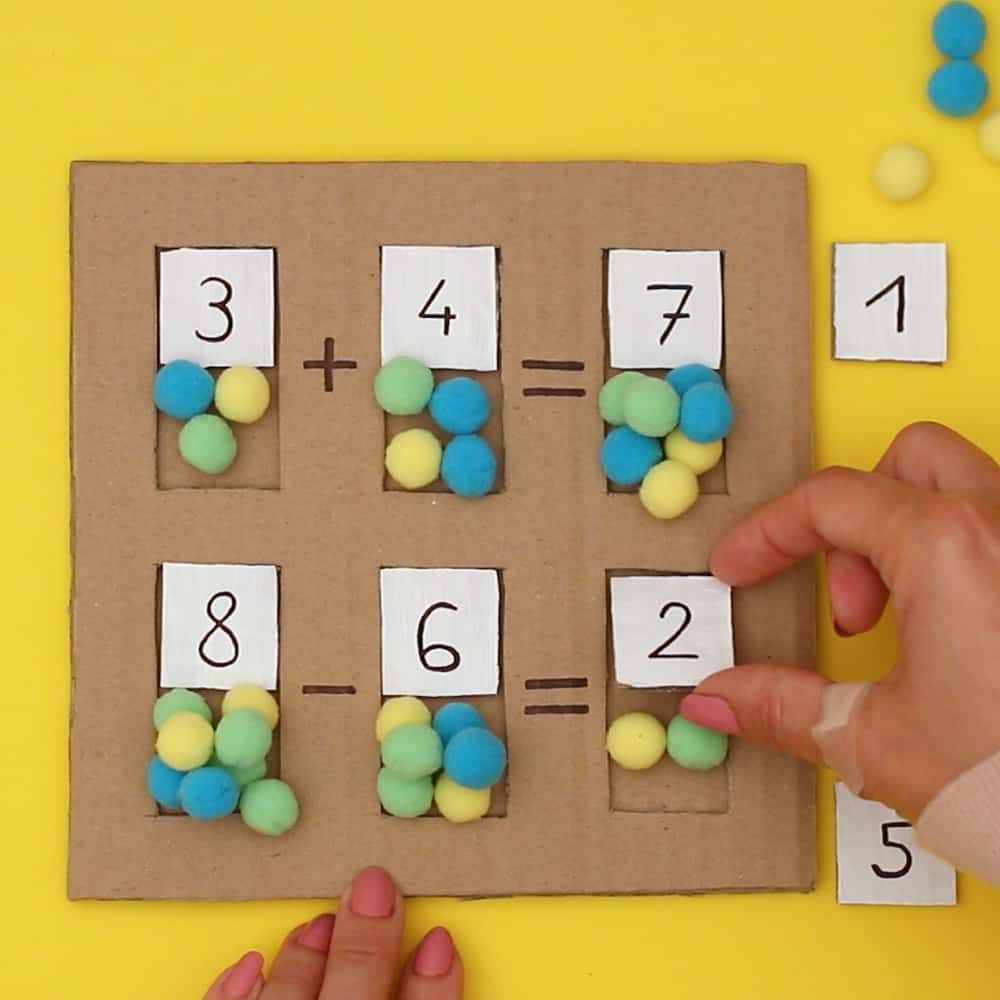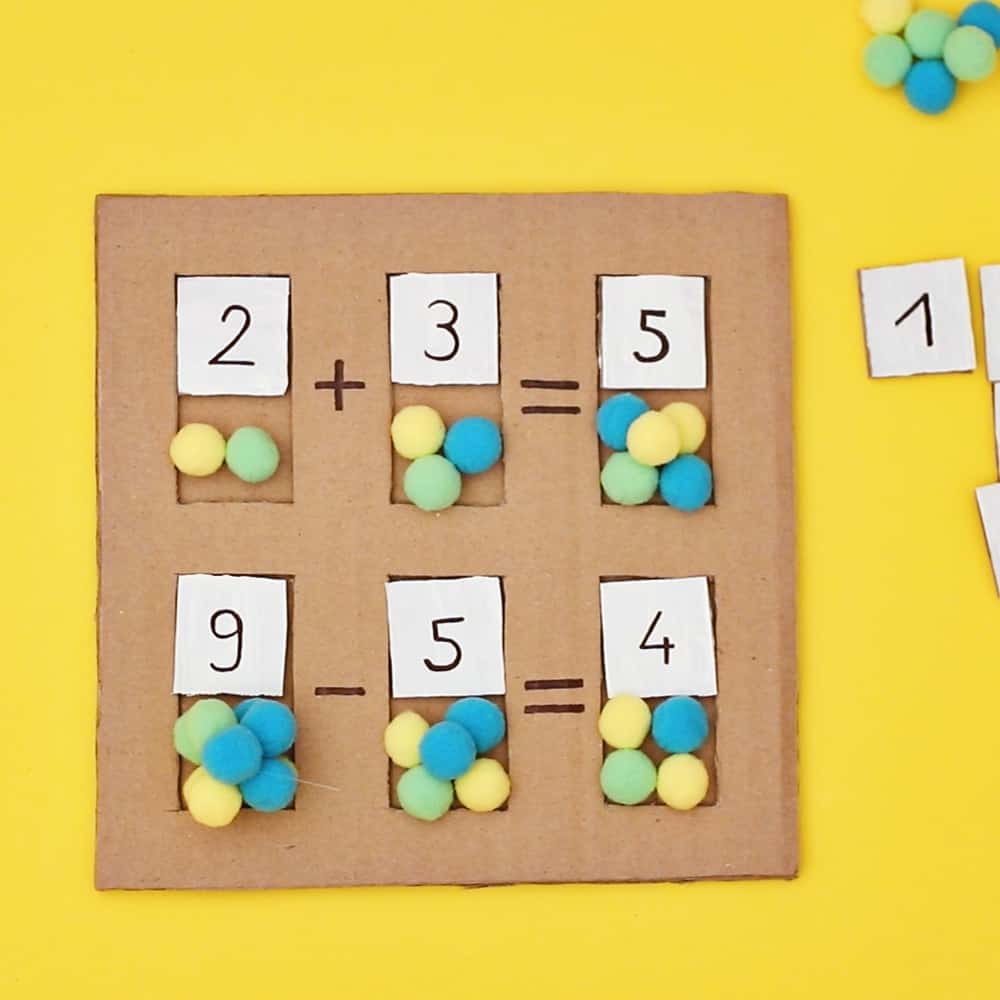 You Might Also Like