Follow us on Instagram for more fun ideas for kids!
Watch the video below to see this fun Pom Pom Bee Craft in action. Make sure to subscribe to our YouTube channel for more fun videos!
This cute Pom Pom Bee Craft is a fun way to teach kids about bees and how they live and work.
Who here loves bees? If you're here and looking at this adorable bee craft, more than likely you're a bee fan at heart! In our house, we're kind of obsessed with bees. We love to learn about them and see them outside and while we know to steer clear of them, we can't help but be intrigued by them as well.
What we discovered while creating this adorable bee craft is that bees are fascinating. There's just something so magical and peaceful about seeing them fly up to flowers or buzz around in the air.
And no matter what, everyone time we see a bee, we always have to announce it loudly with glee to everyone in earshot!
This is why this simple bee craft and activity was one of our favorites to do. It has couple of more steps than some of the other crafts that we've worked on but we were so pleased and happy with the end result when we were done!
"Bee" ready to fall in love with this adorable bee craft for kids!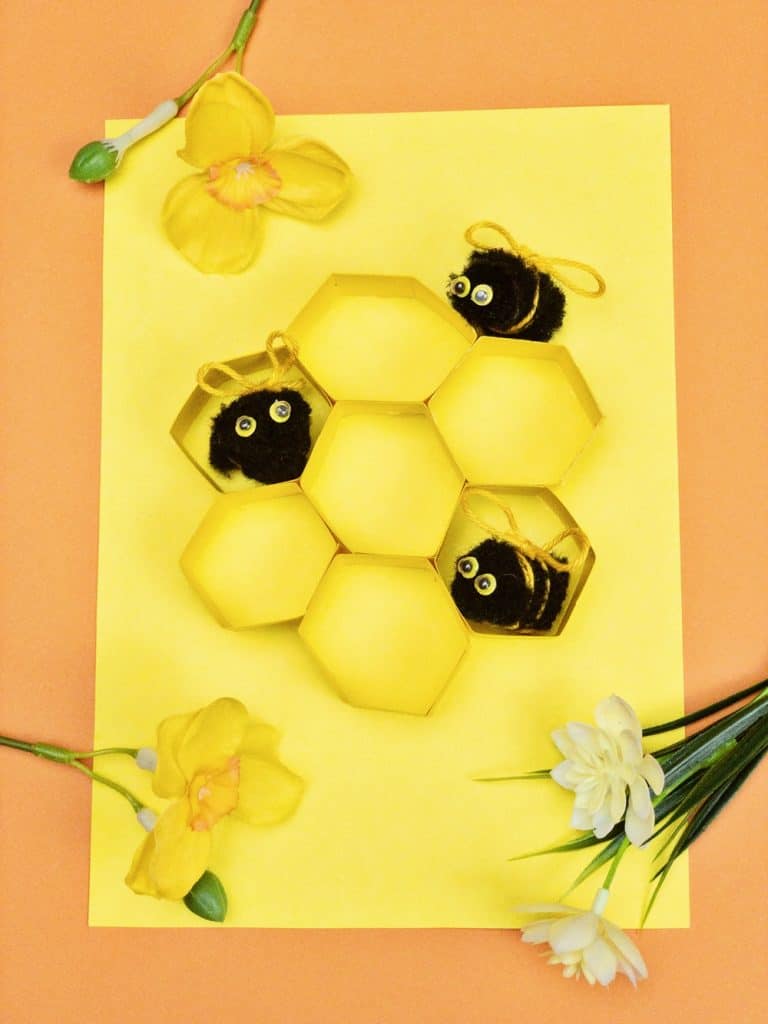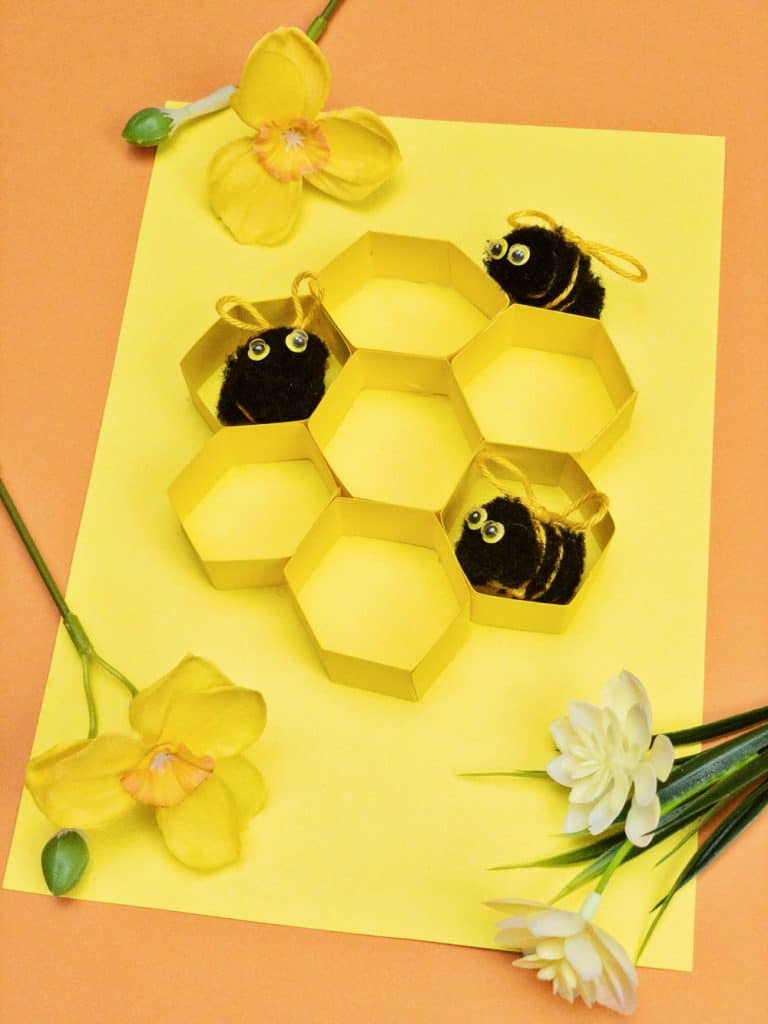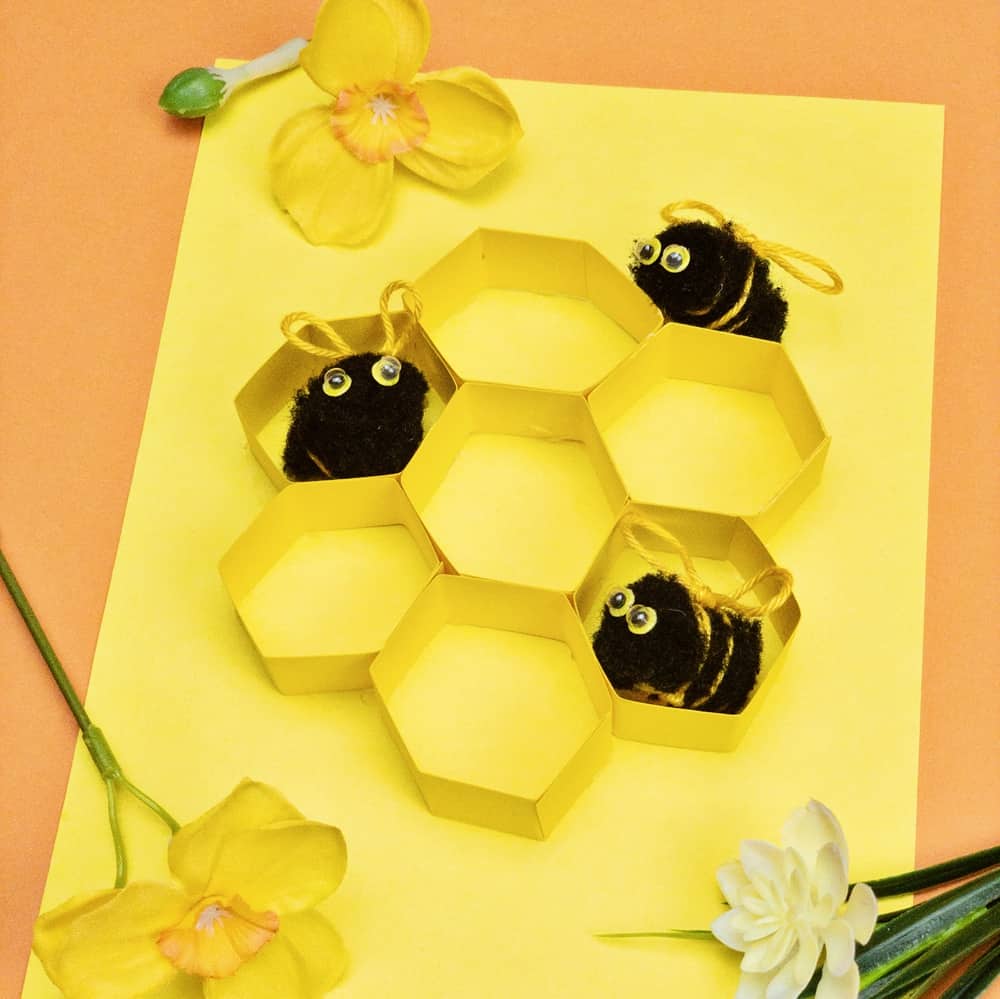 Do Pom Poms come in different sizes?
They do. If you're familiar with the section in the craft store that offers pom poms, you know that you can buy them in small, medium, and large. And then also super duper small and also really, really big.
For this bee craft, I'd go with a medium-sized pom pom for the body of the bee. (but if you only have small or large, just use what you have and make it work!)
How do you make the pom pom bees?
We used black pom poms, yellow yarn and googly eyes! It may be a challenge to get that eye to stick well to the fuzzy pom pom so if stick glue doesn't work, use a tiny bit of hot glue.
The list of supplies below is simple to gather and this will give you everything that you need to get started with your pom pom bee craft. Don't forget to get a bit extra because your child controls just how many bees that they want to create to stick onto their beehive.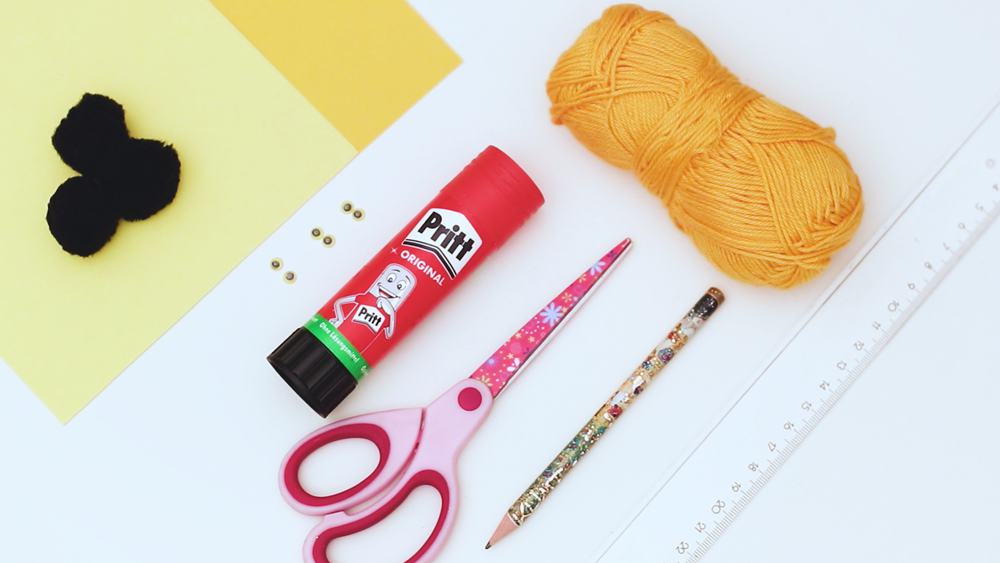 Pom Pom Bee Craft – Materials:
Light yellow cardstock paper

Yellow paper

Black pom poms

Googly eyes

Glue stick

Scissors

Ruler

Pencil

Yellow yarn or string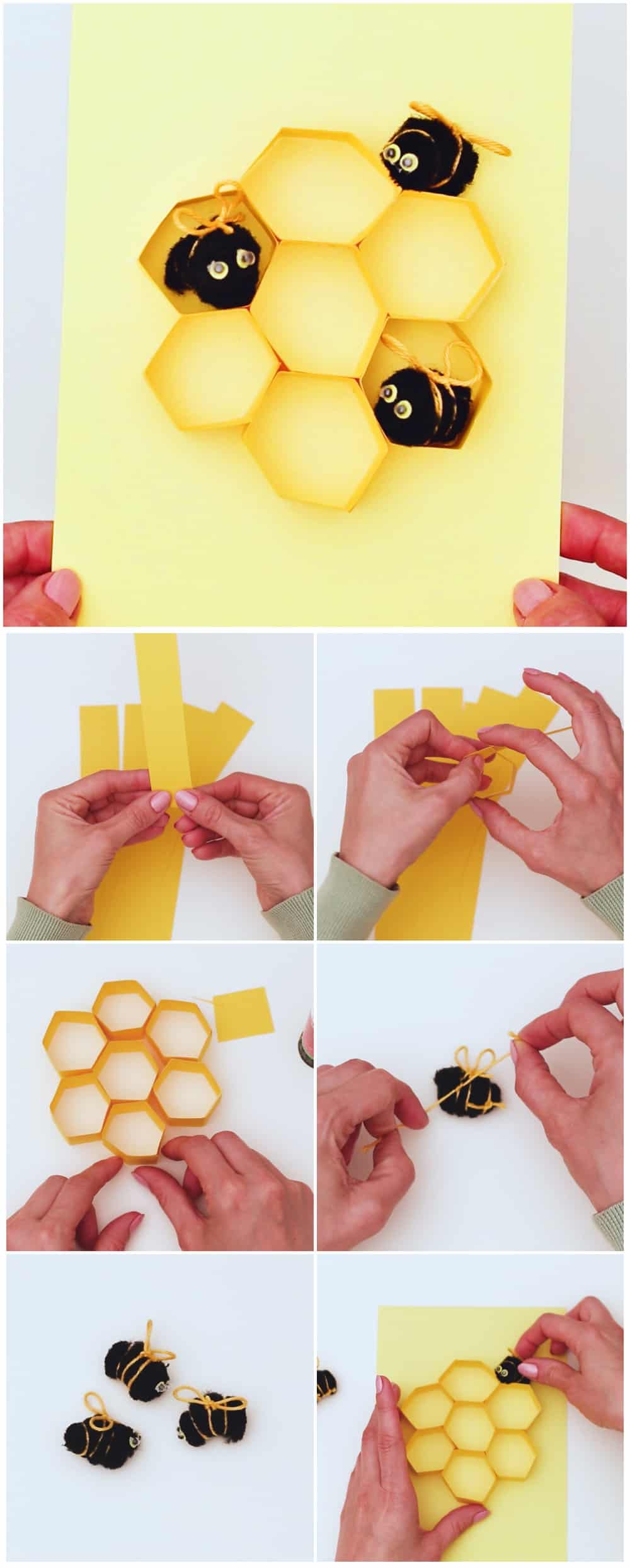 INSTRUCTIONS
Watch the video in this post to see how we made this paper beehive craft.
Step 1 Tie 3 strips of yellow yarn to the black pom pom.
Step 2 Tie a bow to the middle yellow stripe, this will be the wing of the bee.
Step 3 Glue the googly eyes to the pom pom.
Step 4 Cut 1 inch wide strips of light yellow paper. After that fold the paper in 2 inches to form a hexagon. Than glue it together.
Step 5 Make 6 hexagons , glue them together. Than glue the beehive on the light yellow cardstock paper.
Step 6 Glue the bees in the beehive as you chose.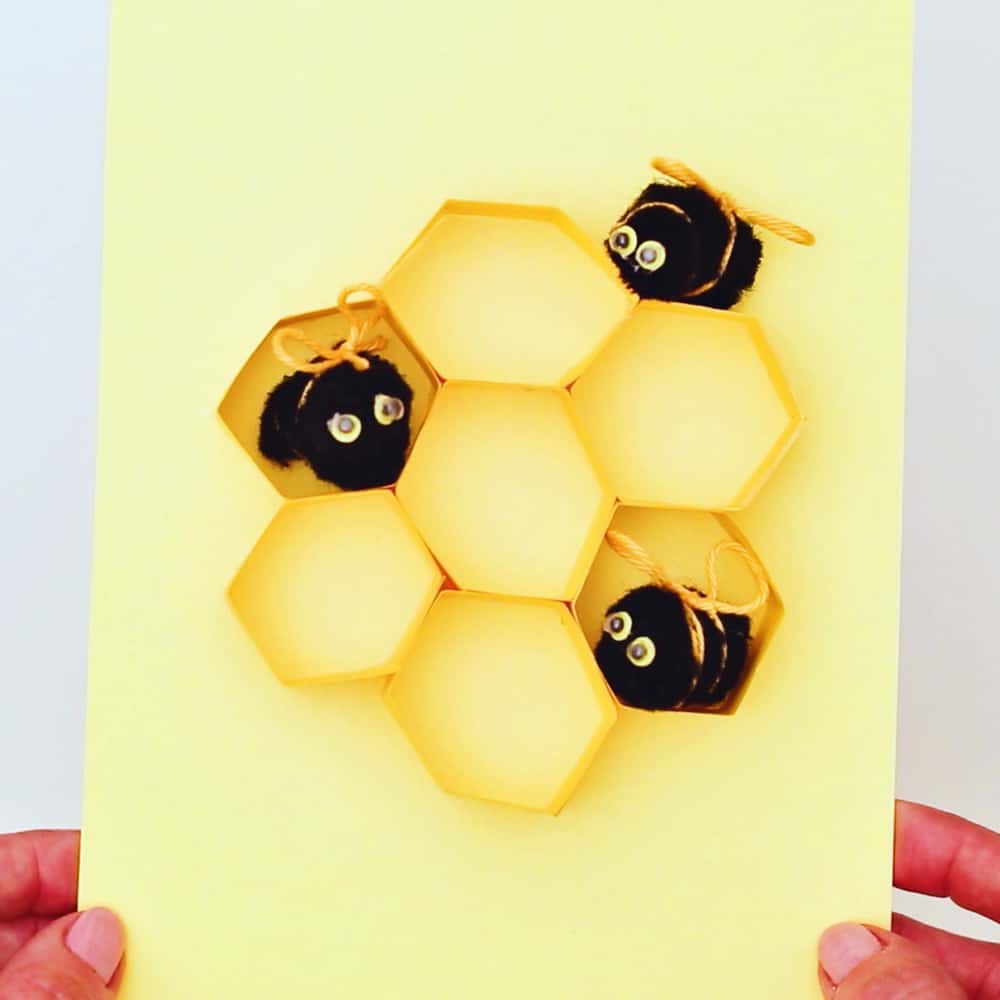 If you love this Pom Pom Bee Craft, make certain to take a peek at some of our other fun Pom Pom activities as well.