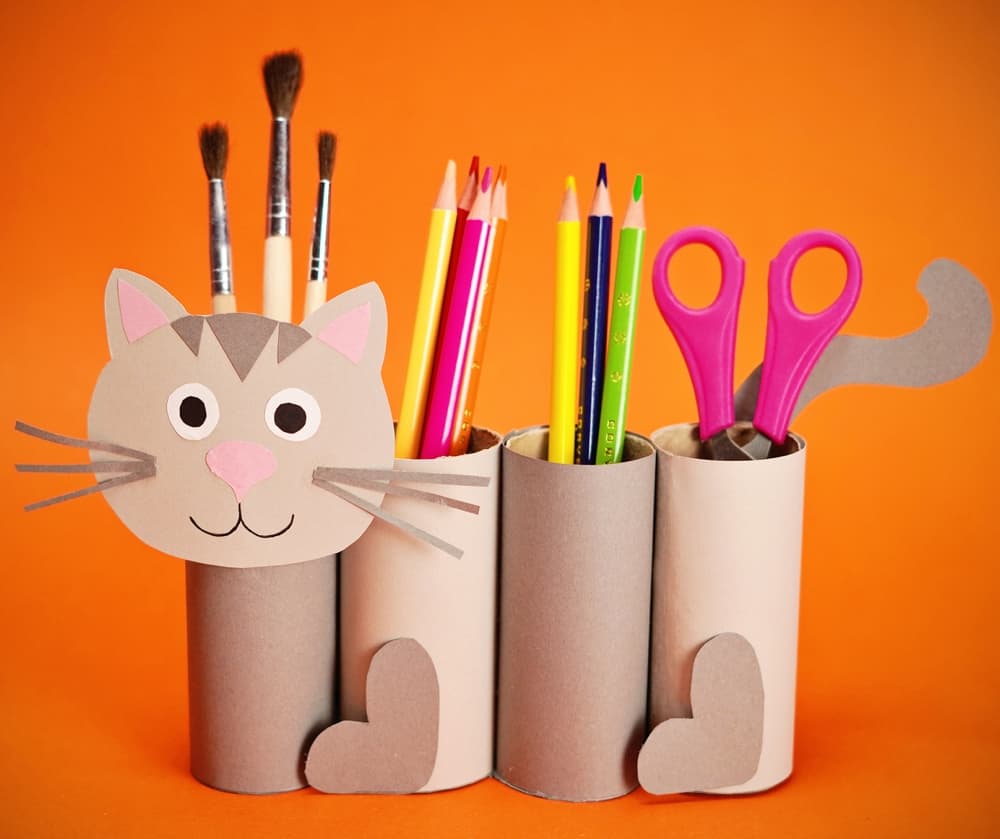 Follow us on Instagram for more fun ideas for kids!
Watch the video below to see this adorable Paper Roll Cat Craft in action. Make sure to subscribe to our YouTube channel for more fun videos!
This cute Paper Roll Cat Craft is a great back to school craft and fun recycled project to get kids excited for school! Fill with pencils, erasers and other items to get your kids ready to learn.
Whether you've decided to homeschool or send the kids back to school this year, the new school year is always a fresh new start for learning and something to celebrate.
Make it extra special this year by making your kids this adorable Paper Roll Cat Craft. It's a great way to recycle paper tubes, is low cost and simple to make with our free template! (Download below).
You can stuff with stationery items to turn it into a cute pencil holder like pens, markers and add erasers and other small treats.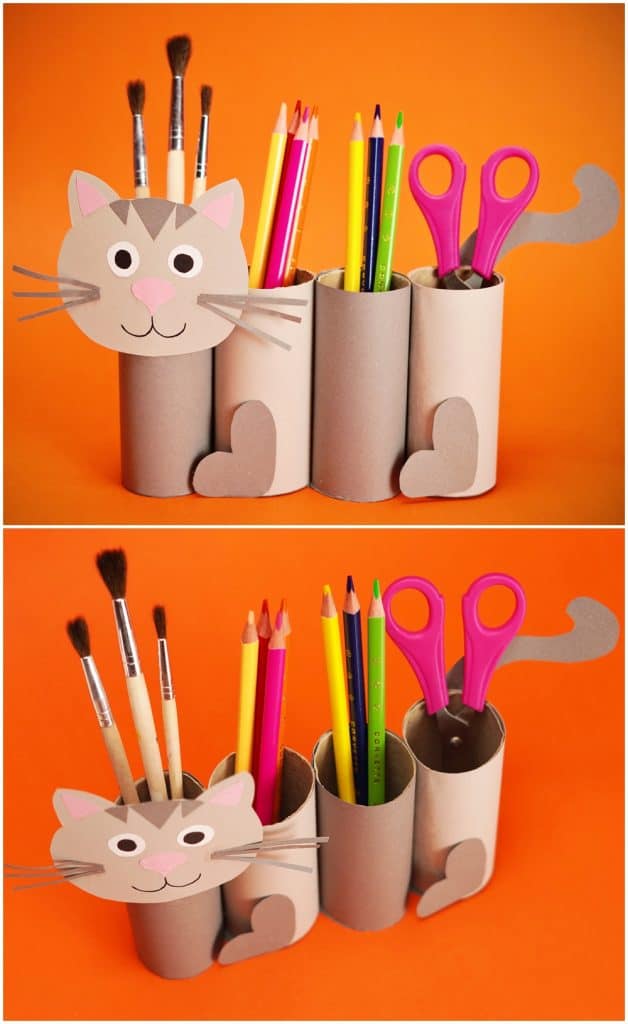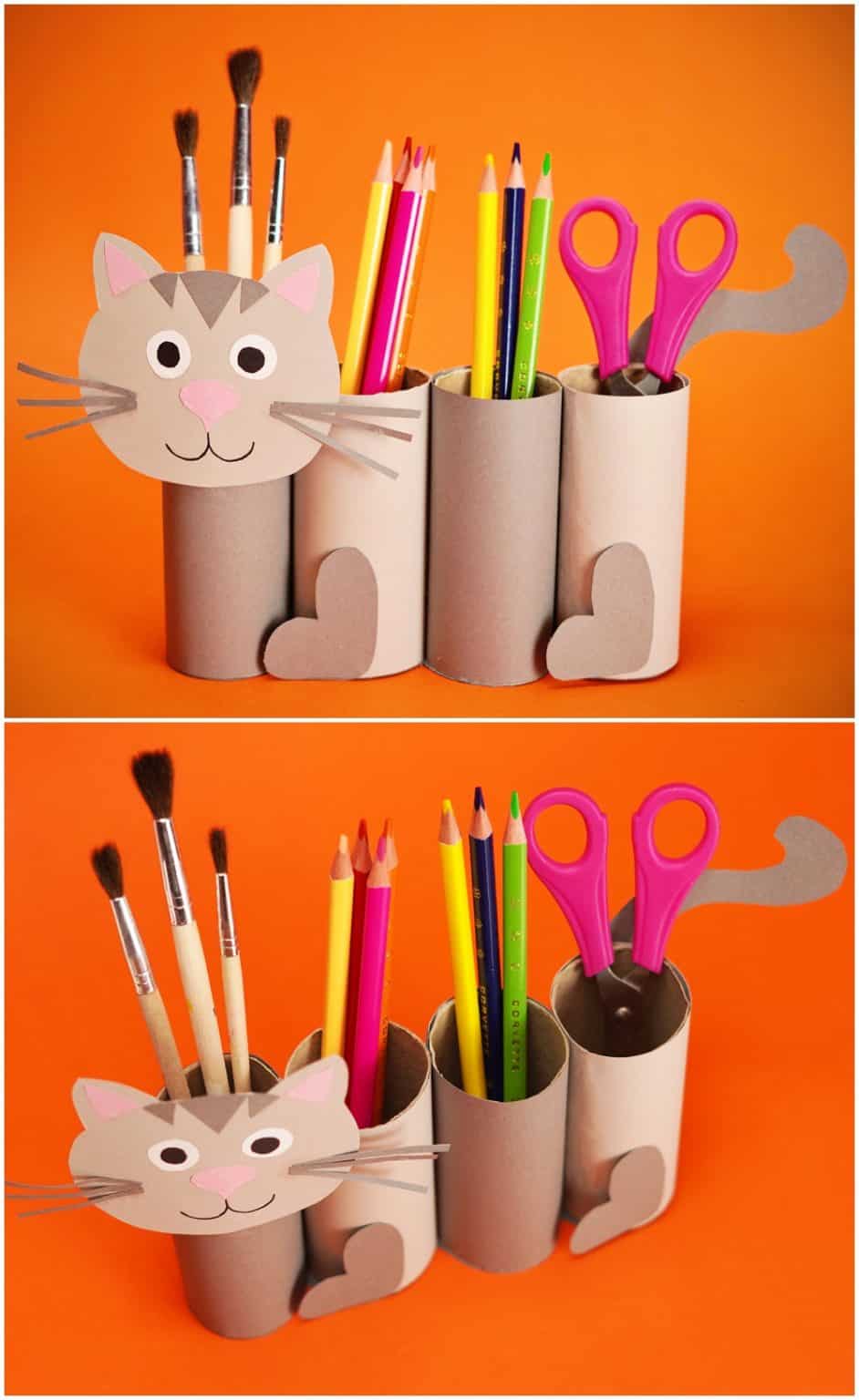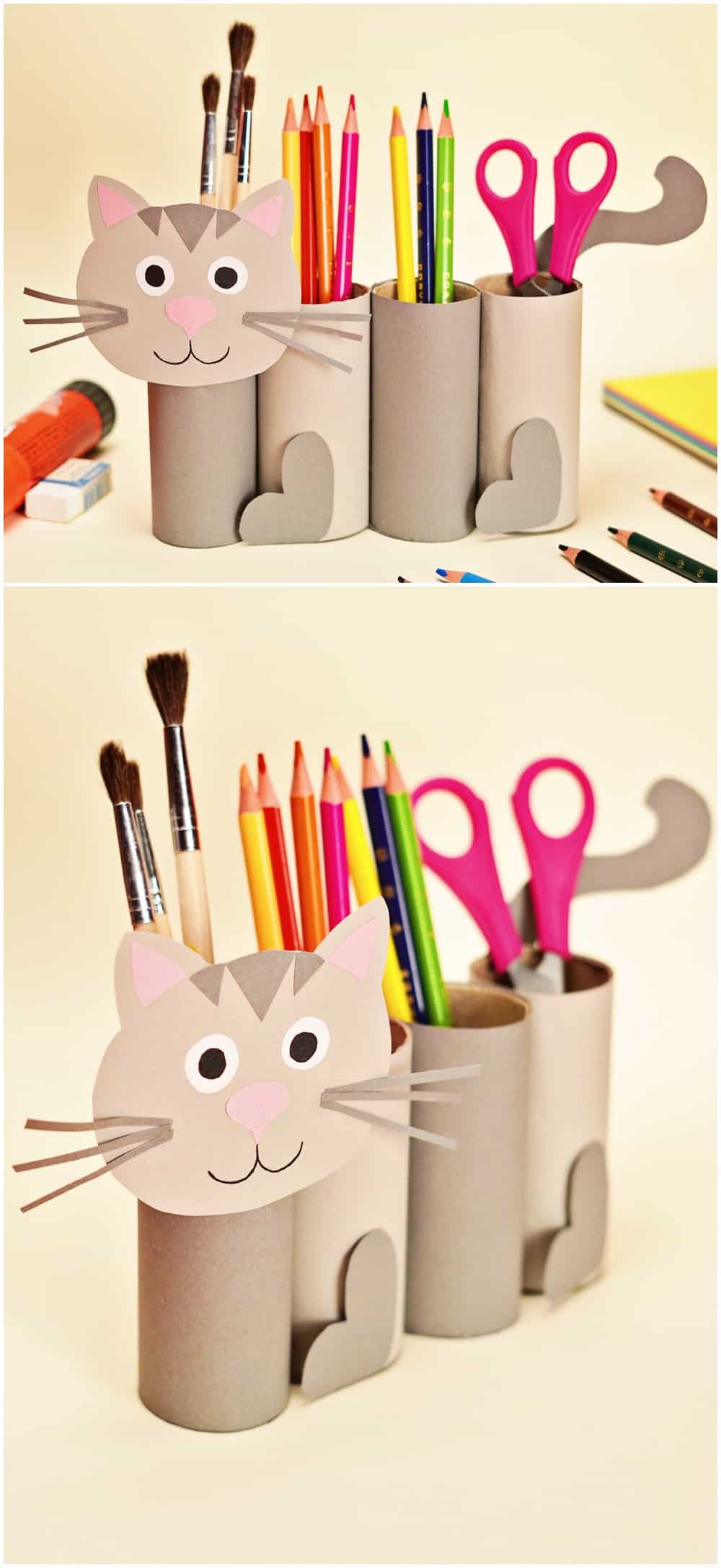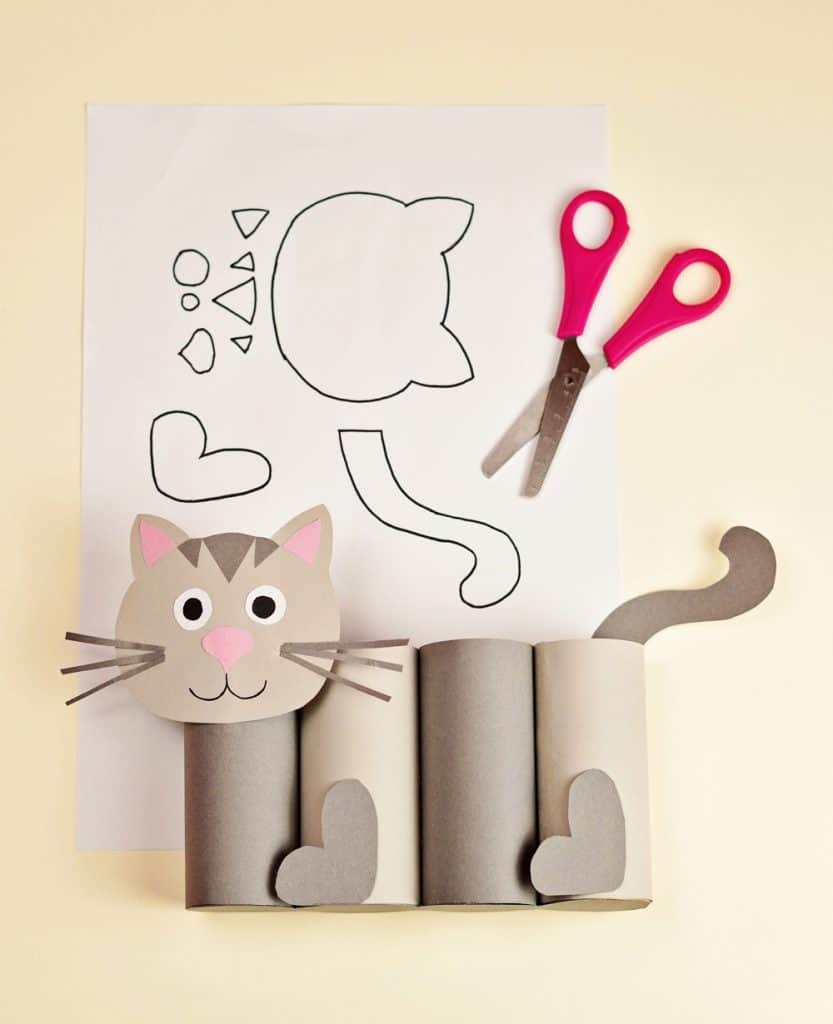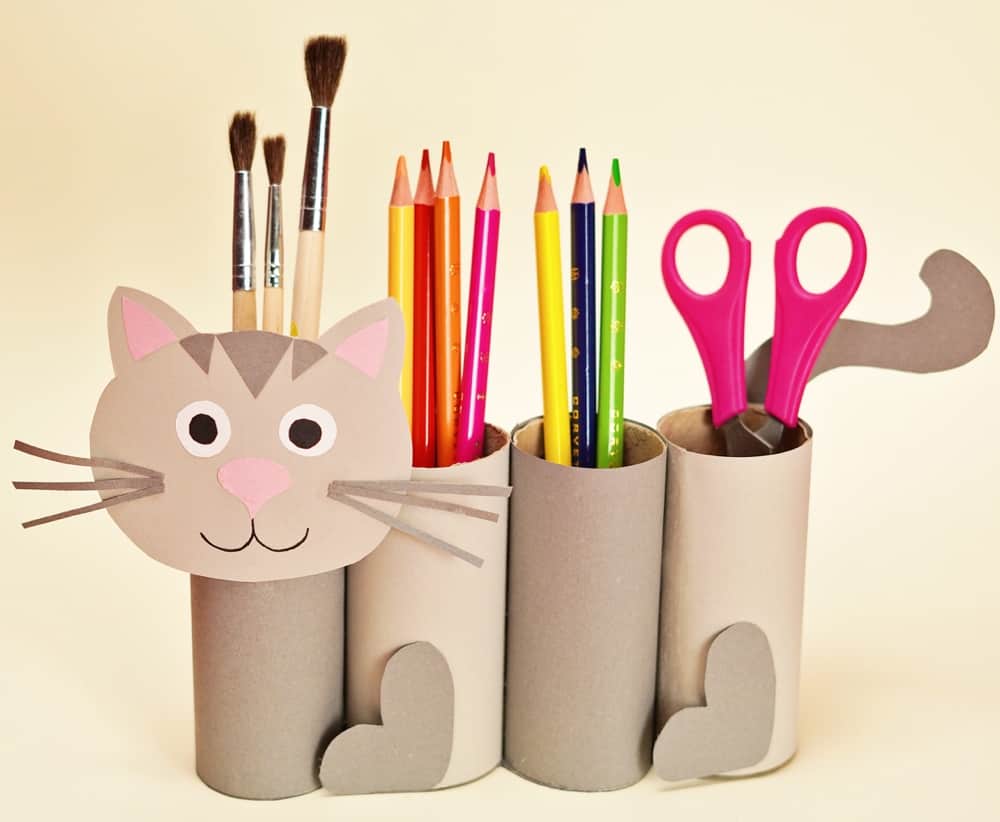 PAPER ROLL CAT PENCIL HOLDER – MATERIALS
Ruler
Black marker
Pencil
Glue stick
Scissors
Wood clothespin (to hold the paper down to dry after gluing)
Toilet paper rolls
Colored papers (pink, light and dark grey, white, black)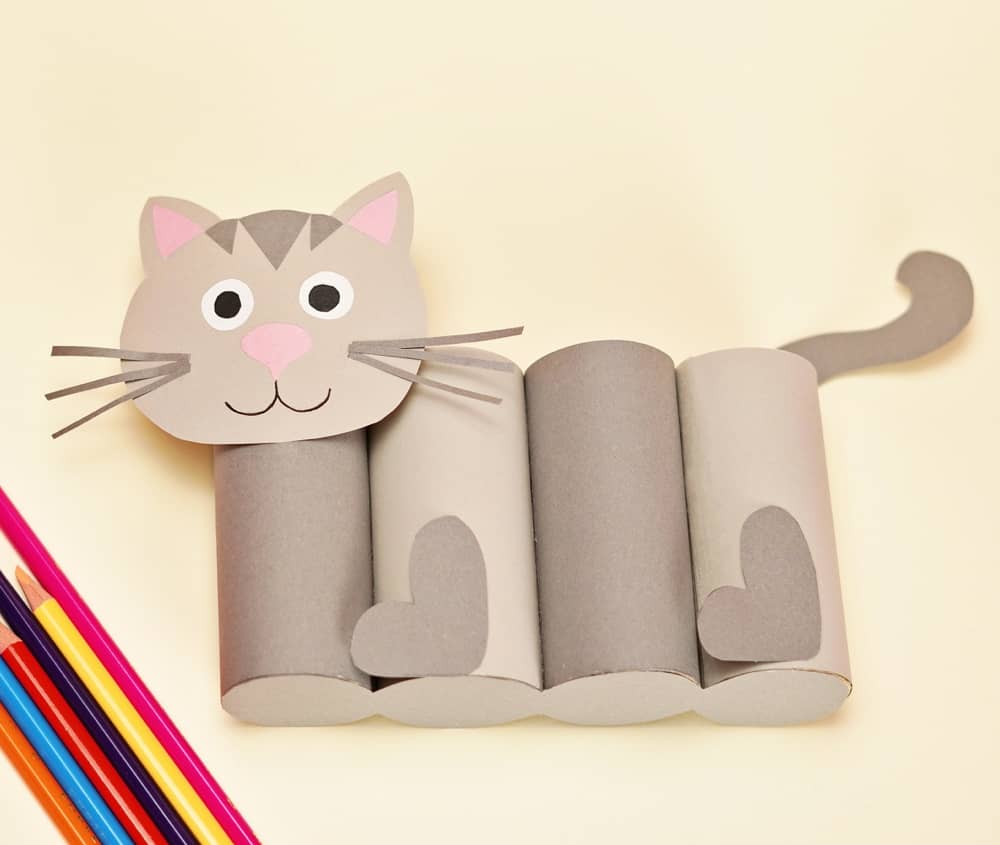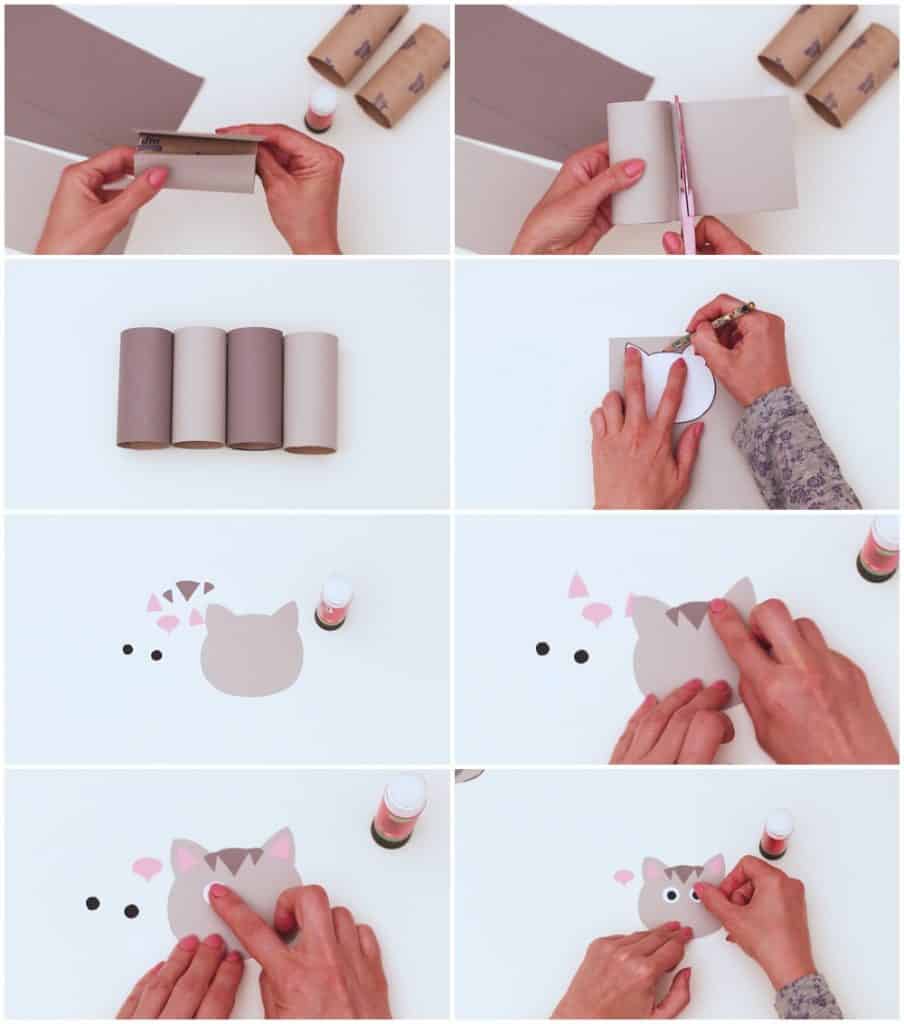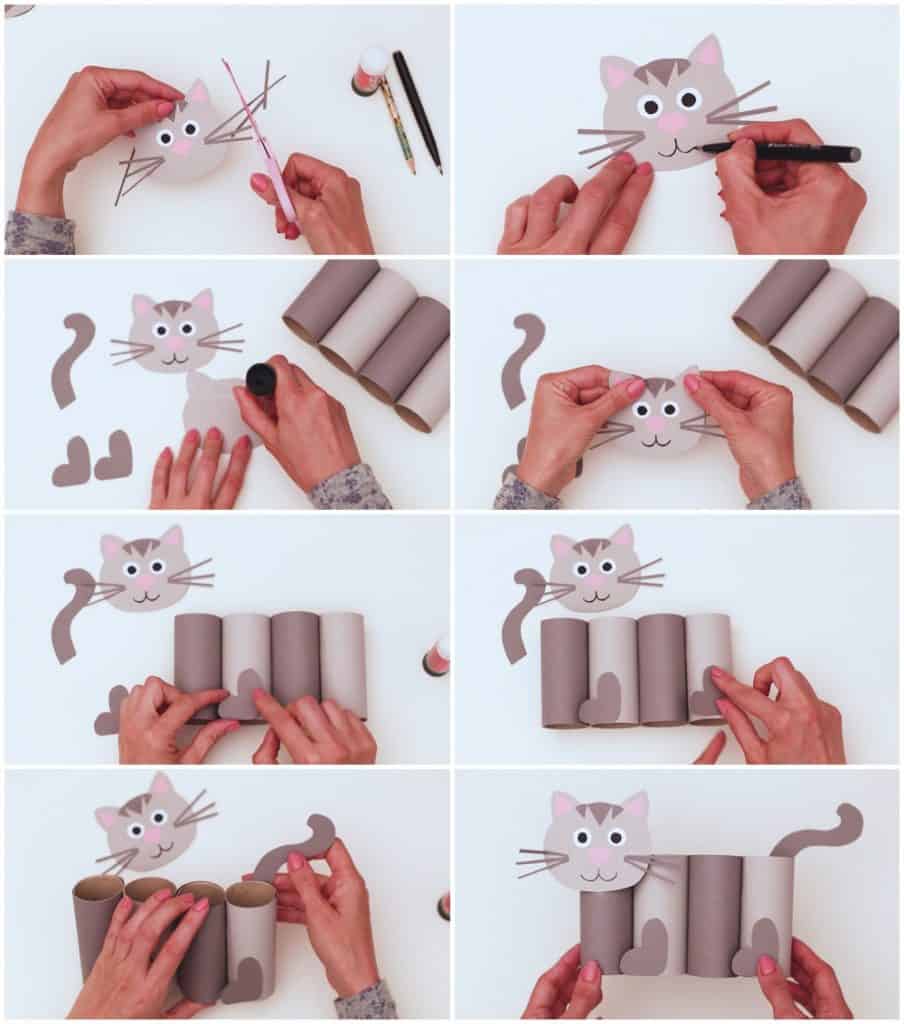 INSTRUCTION.
Step 1: Download, print and cut out the template pieces with the colored paper as shown.
Step 2: Cut 2 pieces of the dark and 2 pieces of the gray papers to cover 4 paper rolls total. Glue to the rolls (use clothespin if you wish to keep the papers glued down until dried).
Step 3: Cut thin strips for the whiskers of the cat.
Step 5: Glue together the cat head pieces and draw the mouth with a marker.
Step 6: Glue the head on top of the dark gray roll. Glue the legs of the cat to the light gray rolls. Then glue the cat tail to the back of the last roll.
Step 7: Stand up the pen holder, cut out circles out of gray paper and glue to make covers for the bottom.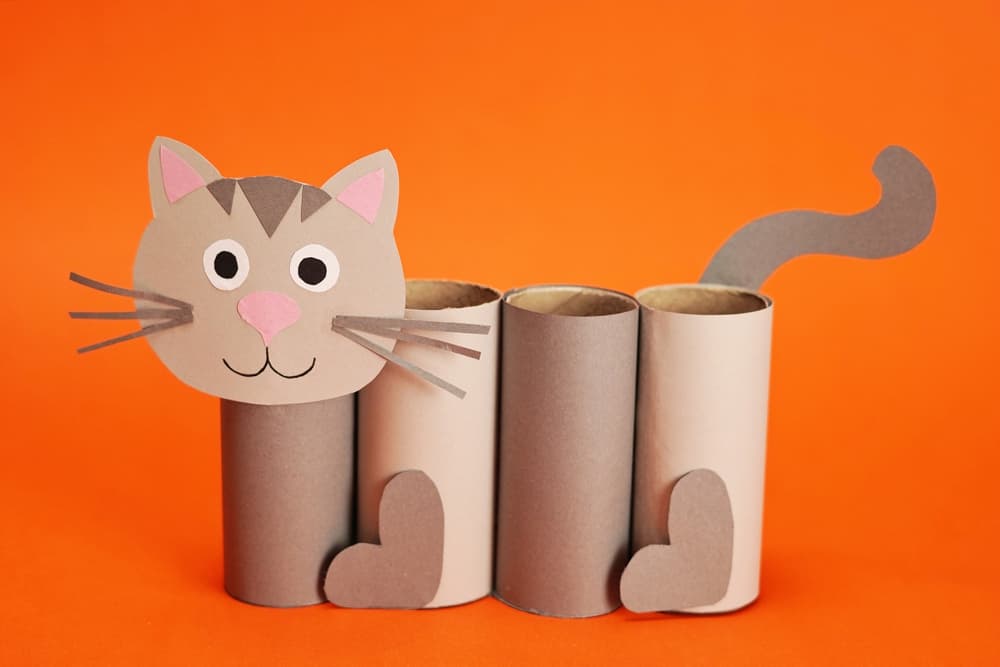 YOU MIGHT ALSO LIKE