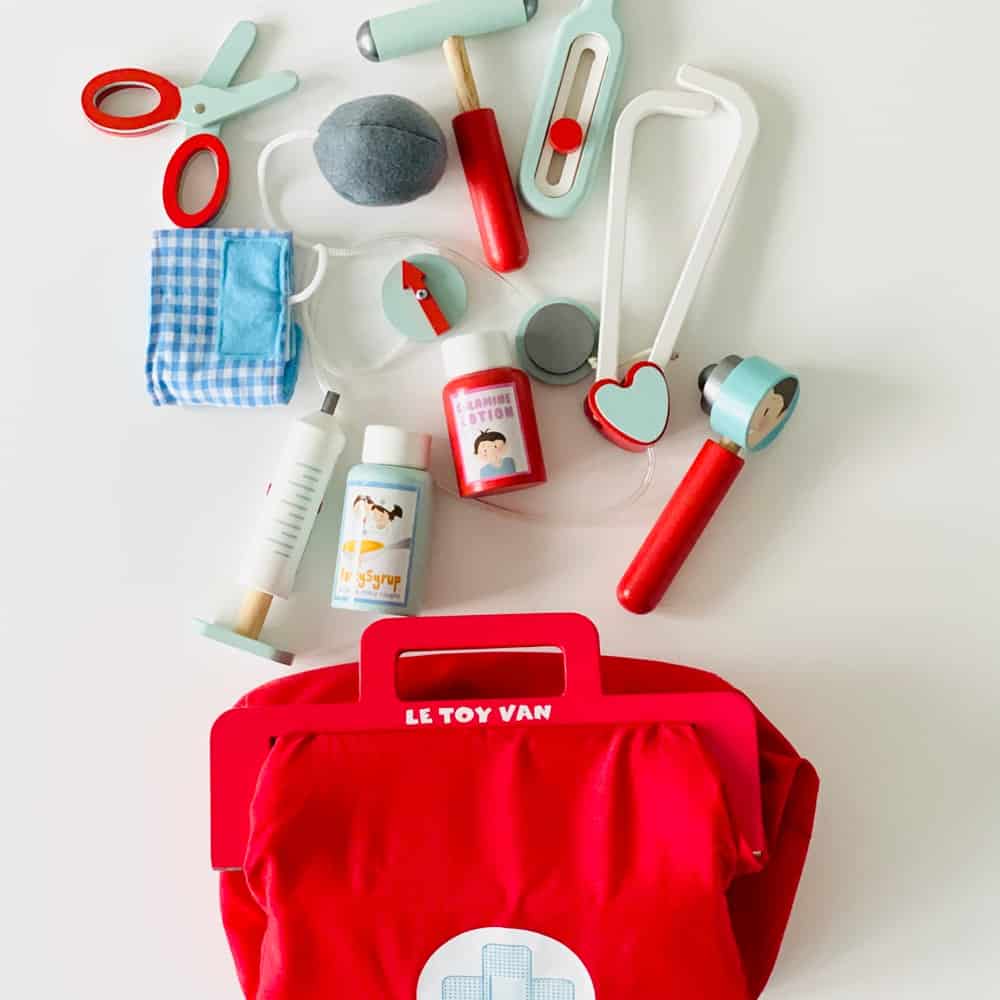 Follow us on Instagram for more fun ideas for kids!
Watch the video below to see this adorable Doctor Toy Set in action. Make sure to subscribe to our YouTube channel for more fun videos!
When it comes to pretend play, this Doctor Toy Set will give your child so many fun memories! Not only does this teach your little one to dream big and wonder about the world, but it also teaches them compassion and how to want to help others, too.
No matter if they're healing a boo-boo on their Teddy Bear or helping out Mommy and Daddy with their latest "owie", this Doctor Toy Set literally comes with everything that they need. You can set back and visit the "Kids Doctor Clinic" anytime that you want – but just be aware…the new doctor does look quite young!
Your child will love to take your temperature, test your blood pressure, listen to your symptoms, and give you sound medical advice that is certain to treat any ailment that you might have. (and I have a feeling that a lot of rest and a bowl of ice cream for you AND the doctor might just be what is the best cure of all!)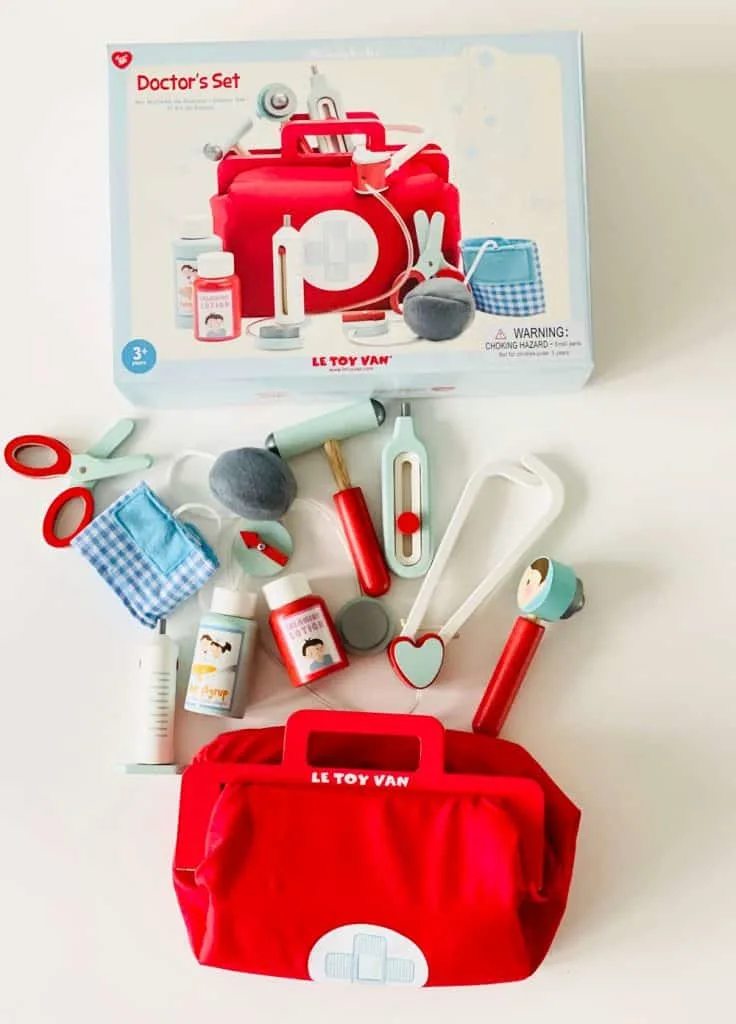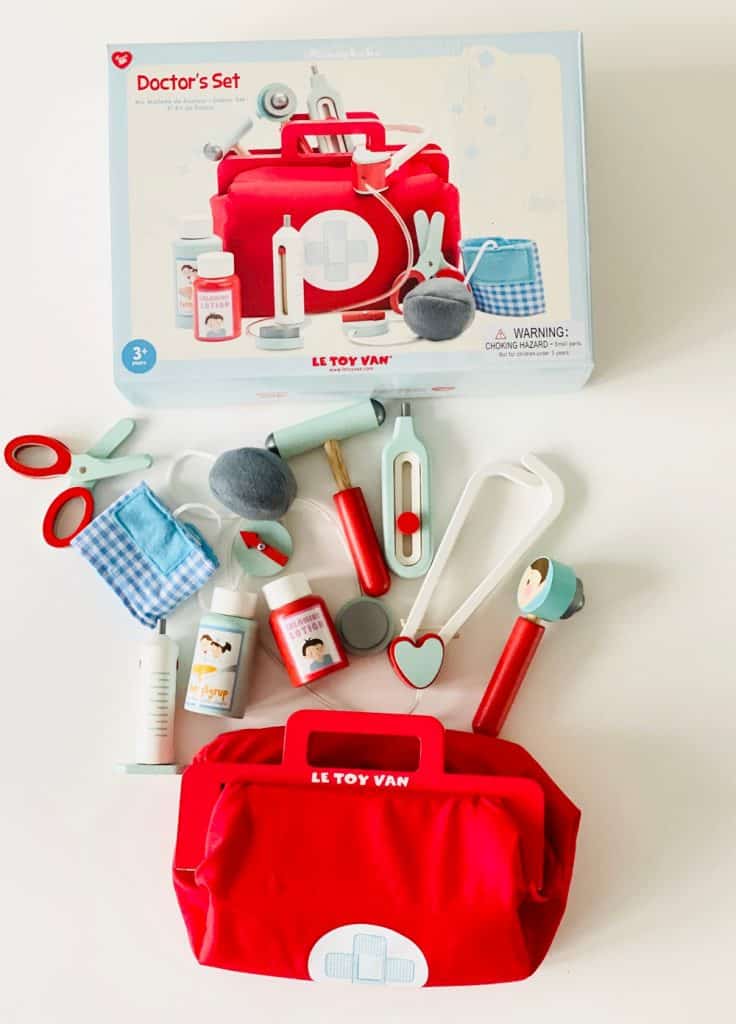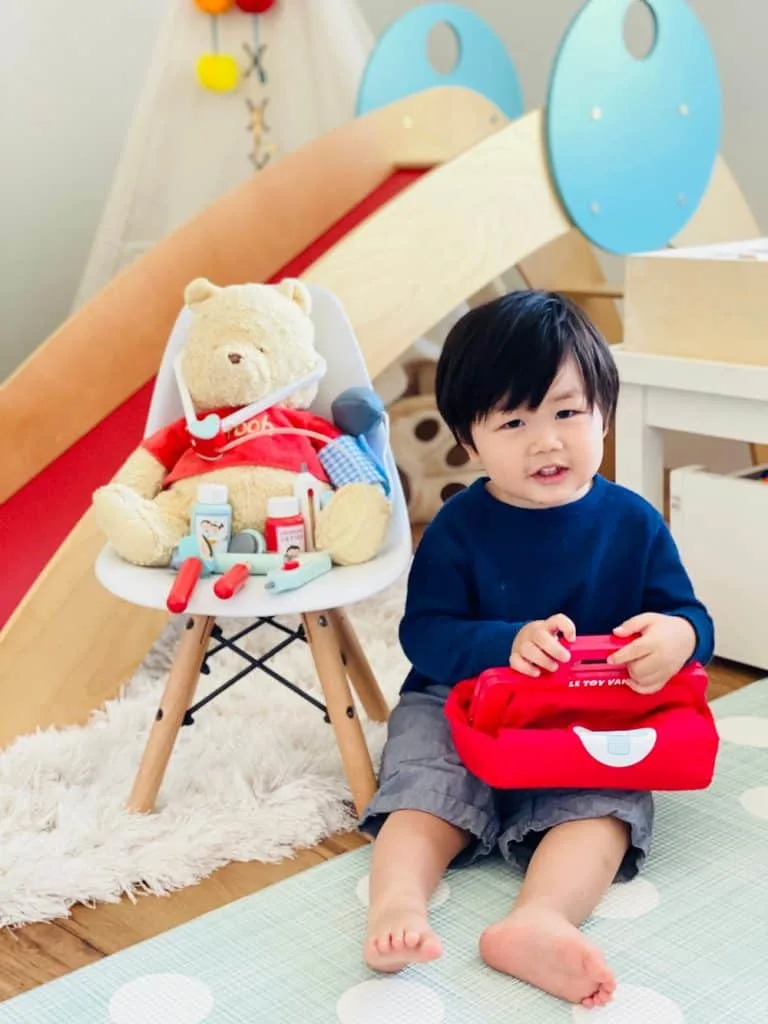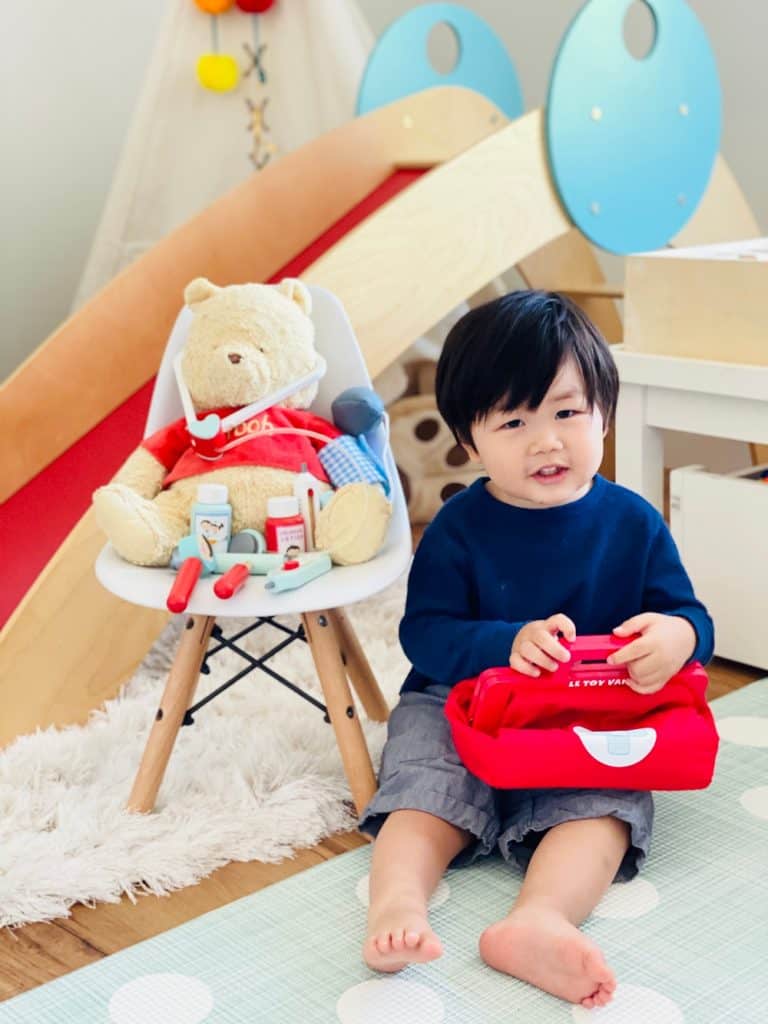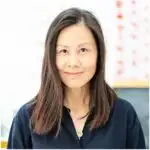 Agnes Hsu is a mom of three and has been inspiring parents and kids to get creative with easy activities and family friendly recipes for over 10 years. She shares her love for creative play and kids food to her 2MM+ followers online. Agnes' commitment to playful learning and kindness has not only raised funds for charity but also earned features in prestigious nationwide publications.