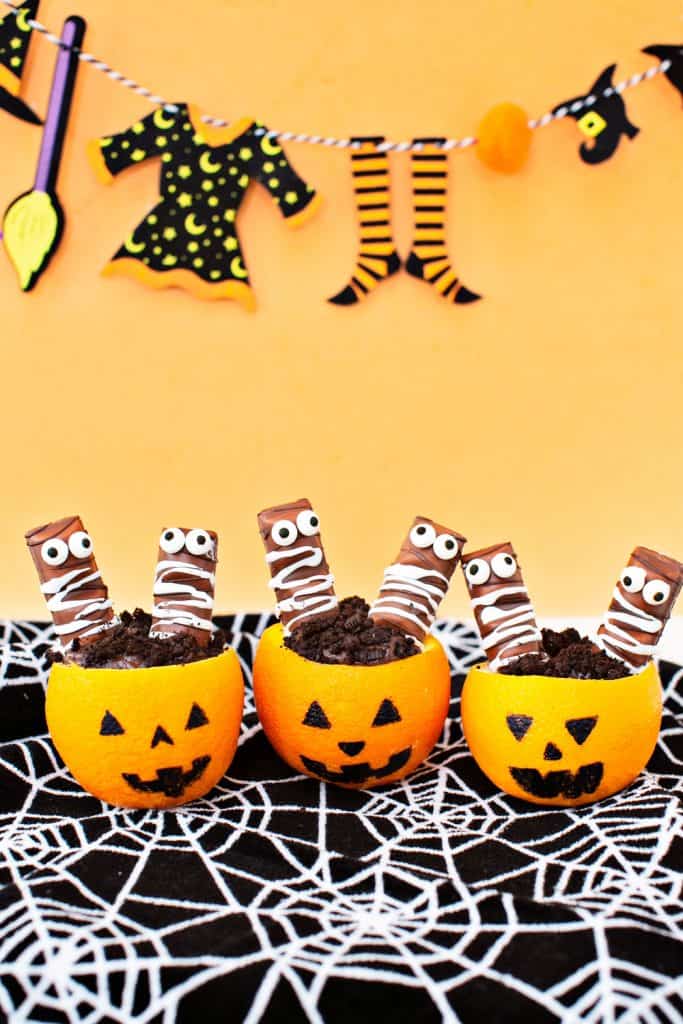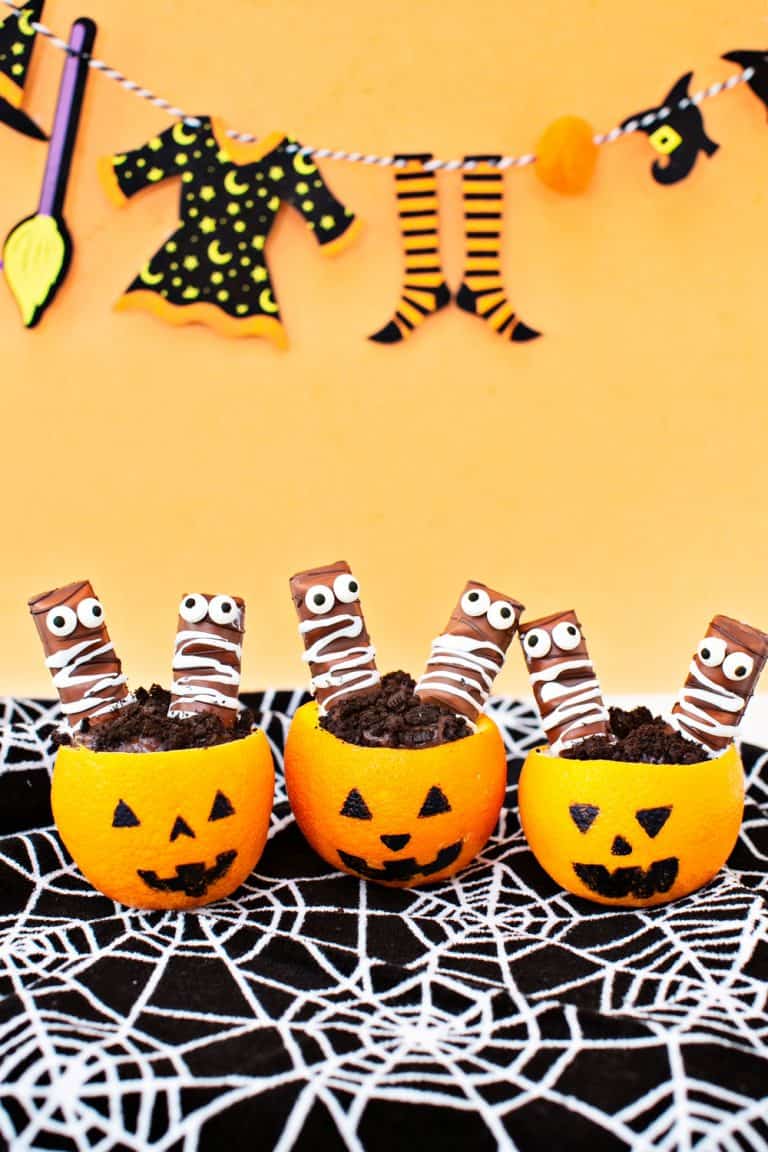 This post is sponsored by Kinder Bueno.
Halloween is coming up and that means there's lots of spooky fun and treats to be eaten!
We made these adorable Halloween Jack O' Lantern Treat Cups with Kinder Bueno to celebrate. If you haven't had Kinder Bueno you're in for a treat. The inside is a smooth milk chocolate with a thin crispy wafter filled with creamy hazelnut filling, topped with a dark chocolate drizzle.
Kinder Bueno chocolate bars are the perfect treat to complement our chocolate pudding dirt cups! The dark chocolate on top intensifies the chocolate pudding and crushed cookies.
I love how the bars are already in the form of sticks since they were easy to "mummify" for Halloween! All it took was a bit of white frosting drizzle. You could also use white chocolate to balance the dark.
Follow the instructions below to make your own Halloween Jack O' Lantern Treat Cups.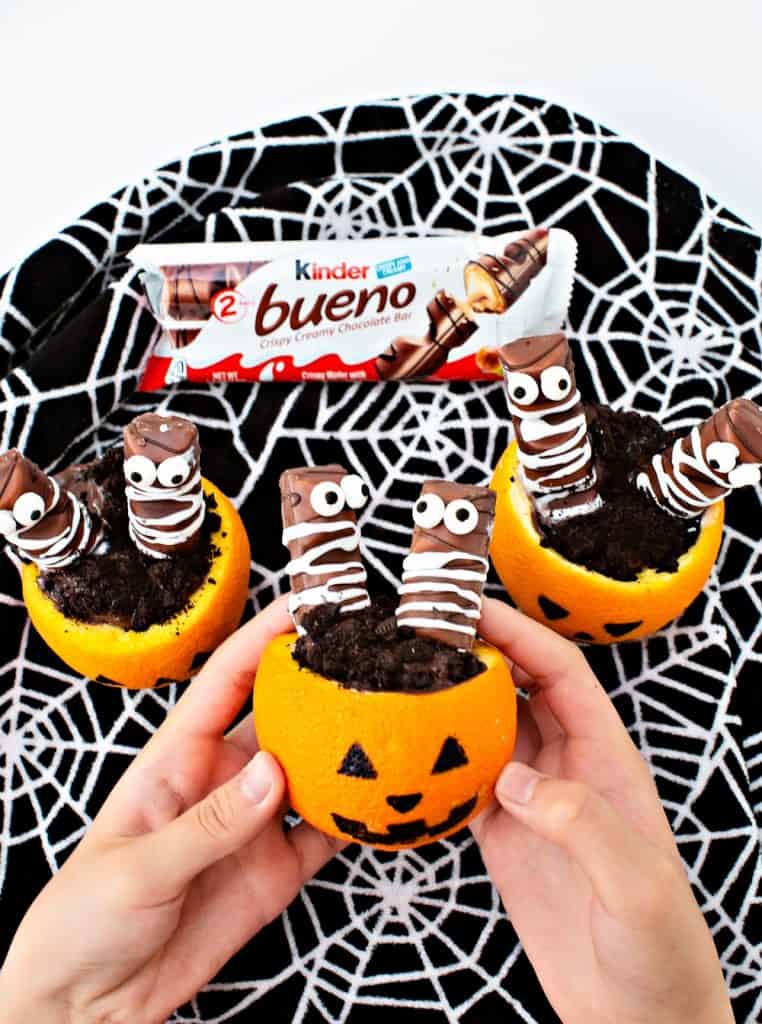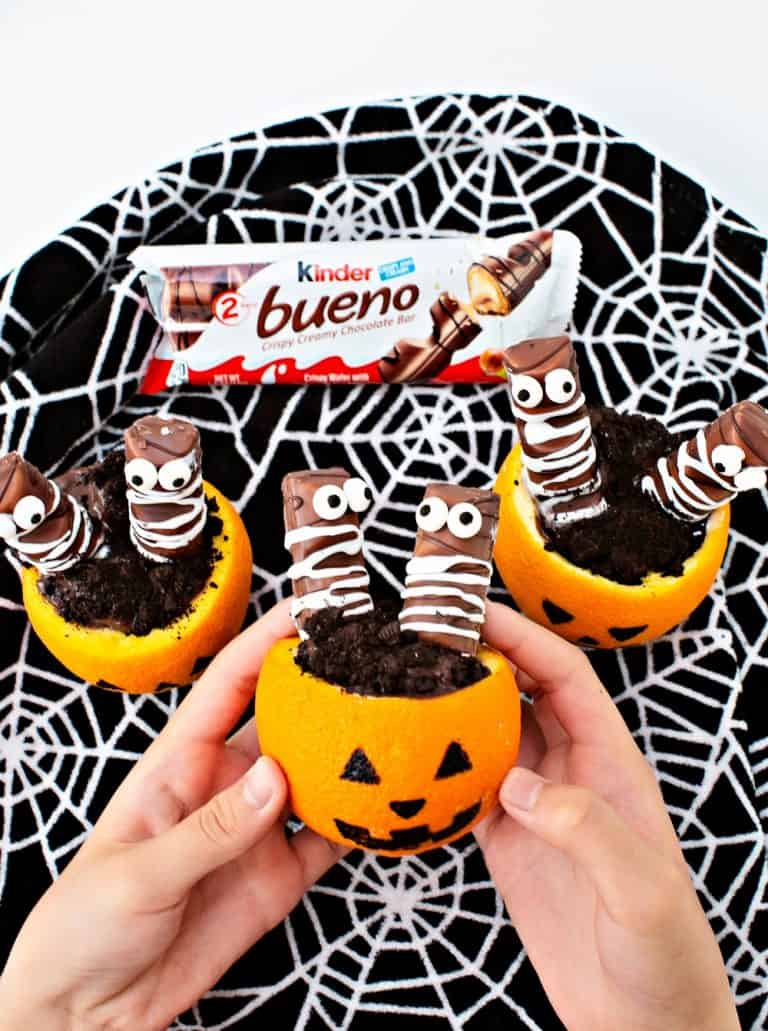 INGREDIENTS

:
Kinder Bueno chocolate bars

White icing or melted white chocolate

Candy googly eyes

Oranges

Chocolate pudding

Crushed chocolate cookies

Black marker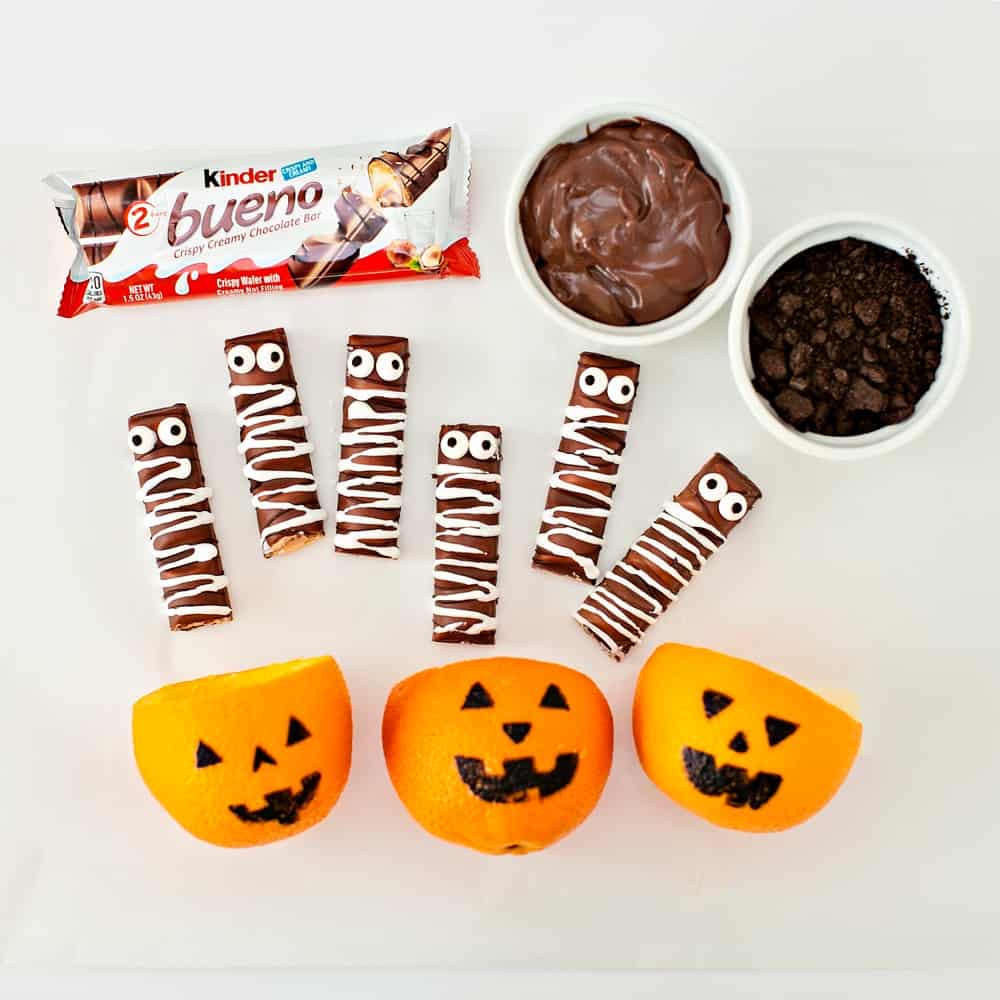 INSTRUCTIONS

:
Step 1. Unwrap your Kinder Bueno bars and take off the bottom square so the bars can fit inside your oranges.

Step 2. Drizzle white frosting on top of the bars.

Step 3. Add a bit of frosting to your candy eyes and affix to the bars. (Once your mummies are made it helps to pop them in the freezer for about 15 minutes so the eyes and frosting can set).

Step 4. Slice your oranges at the top. Scoop out the interior (reserve for another use).

Step 5. Dry the exterior of your oranges well with paper towels. Draw Jack O' Lantern faces on them with a black marker.

Step 6. Crush chocolate cookies in a zipper bag until they resemble 'dirt." You can use a rolling pin, utensil or bottom of a glass.

Step 7. Add your chocolate pudding inside the oranges. Add your crushed chocolate cookies on top. Insert your Kinder Bueno mummies inside. Two fit well per orange!

Enjoy and Happy Halloween!