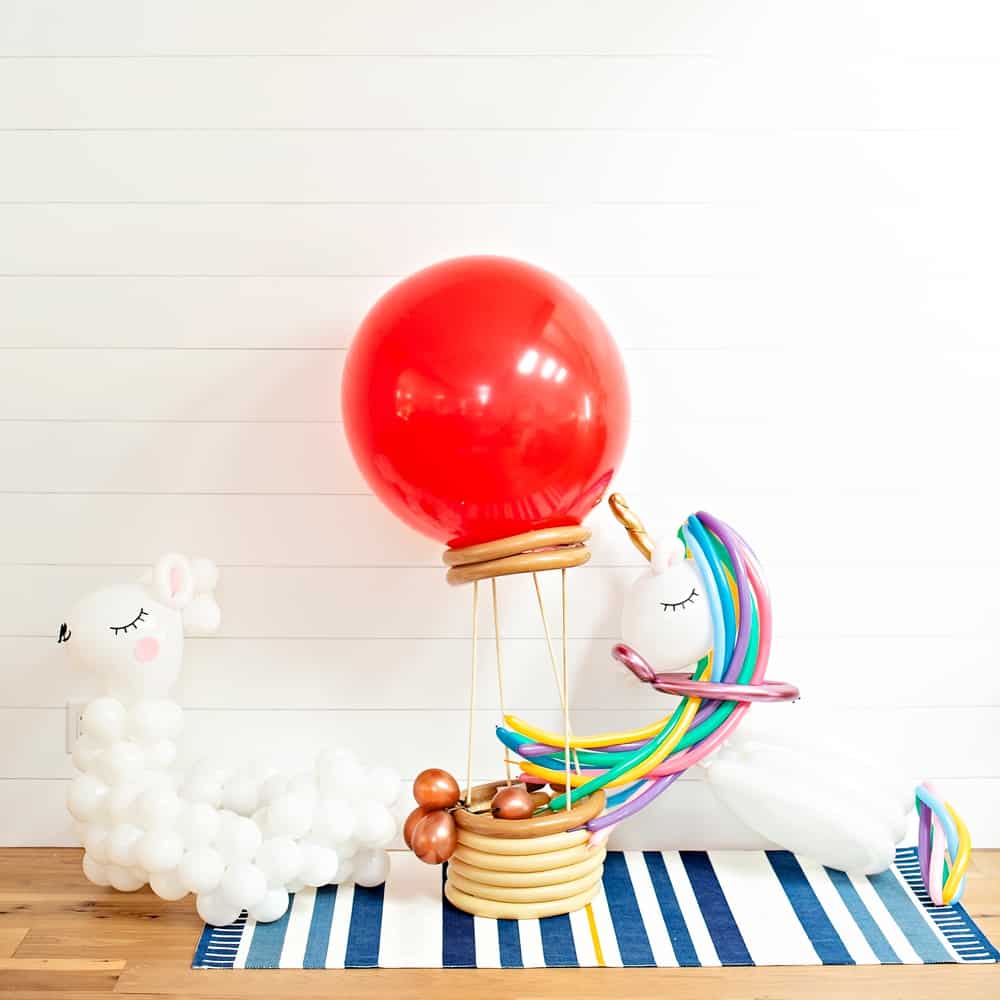 Follow us on Instagram for more creative ideas for kids!
These incredible DIY balloon costumes for kids will make your Halloween extra playful this year!
This is a collaboration with my good friend Jamie from Balloon and Paper.
When I had the crazy thought to do DIY balloon costumes for Halloween, I had to go straight to my friend Jamie from Balloon and Paper. Jamie is THE expert on balloon art! She does anything from balloon arches and centerpieces to balloon installations kids, corporate, themed events, you name it.
I thought it would be cute to come up with a unicorn, hot air balloon and llama balloon costume so all I had to do was give Jamie a little bit of vision but lots of creative freedom and she came up with these!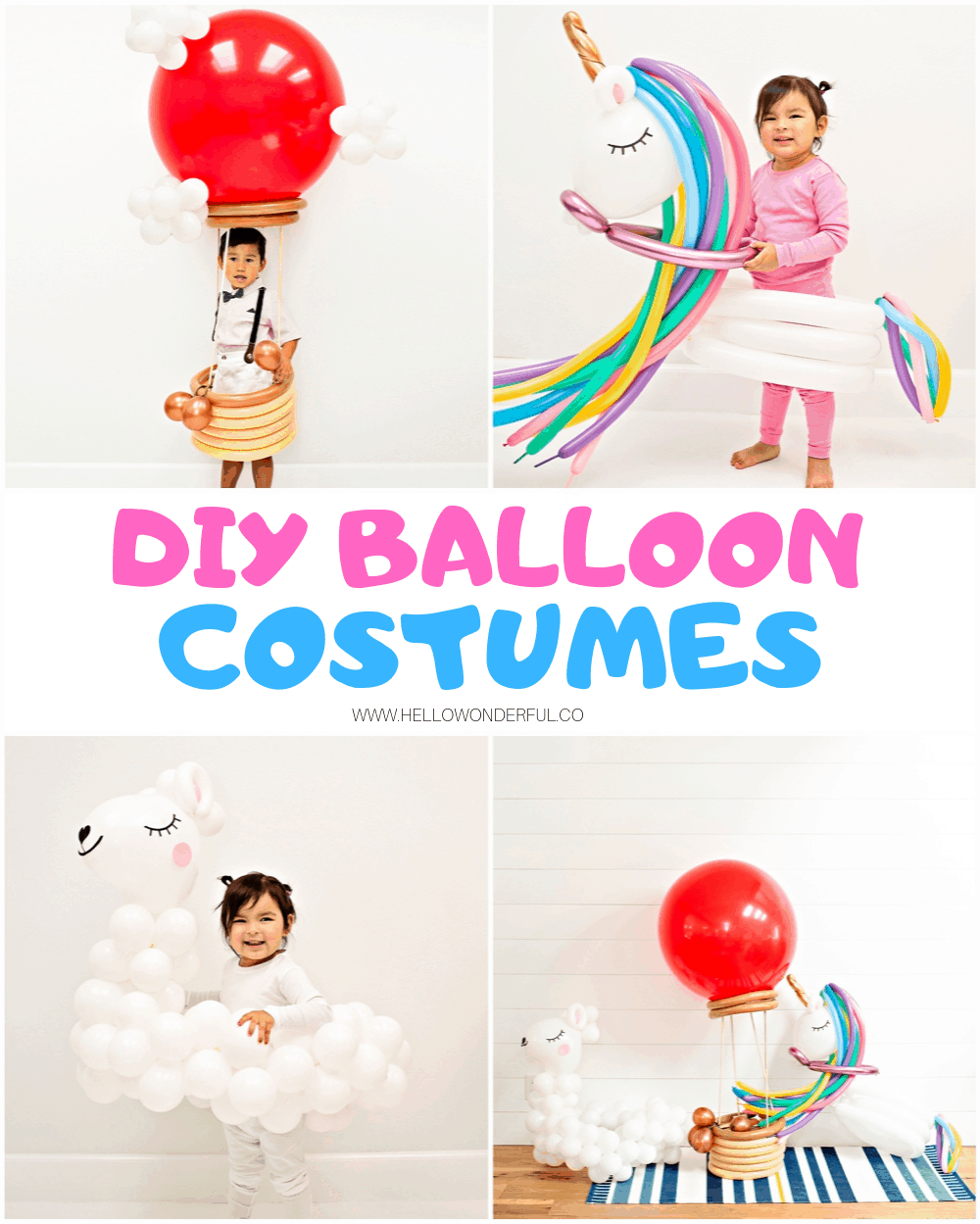 Check out the full DIY below to make your own magical and playful balloon costumes!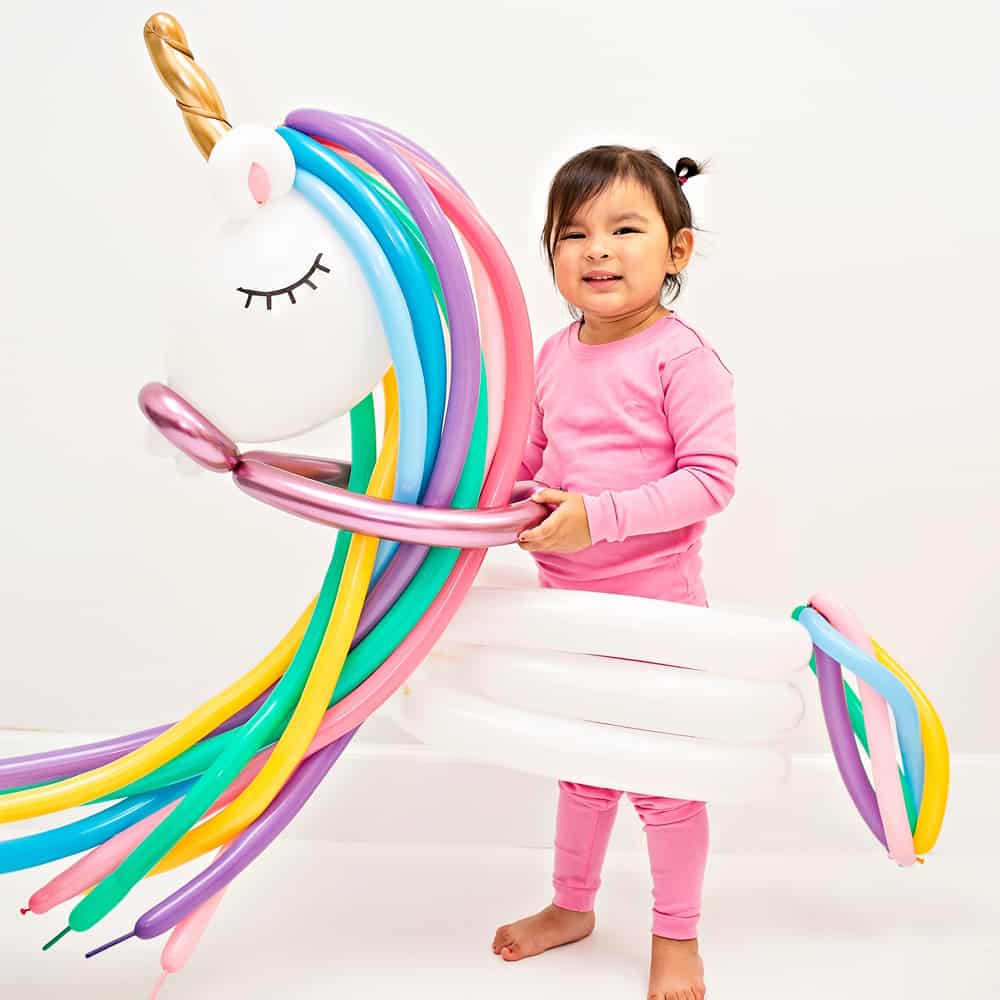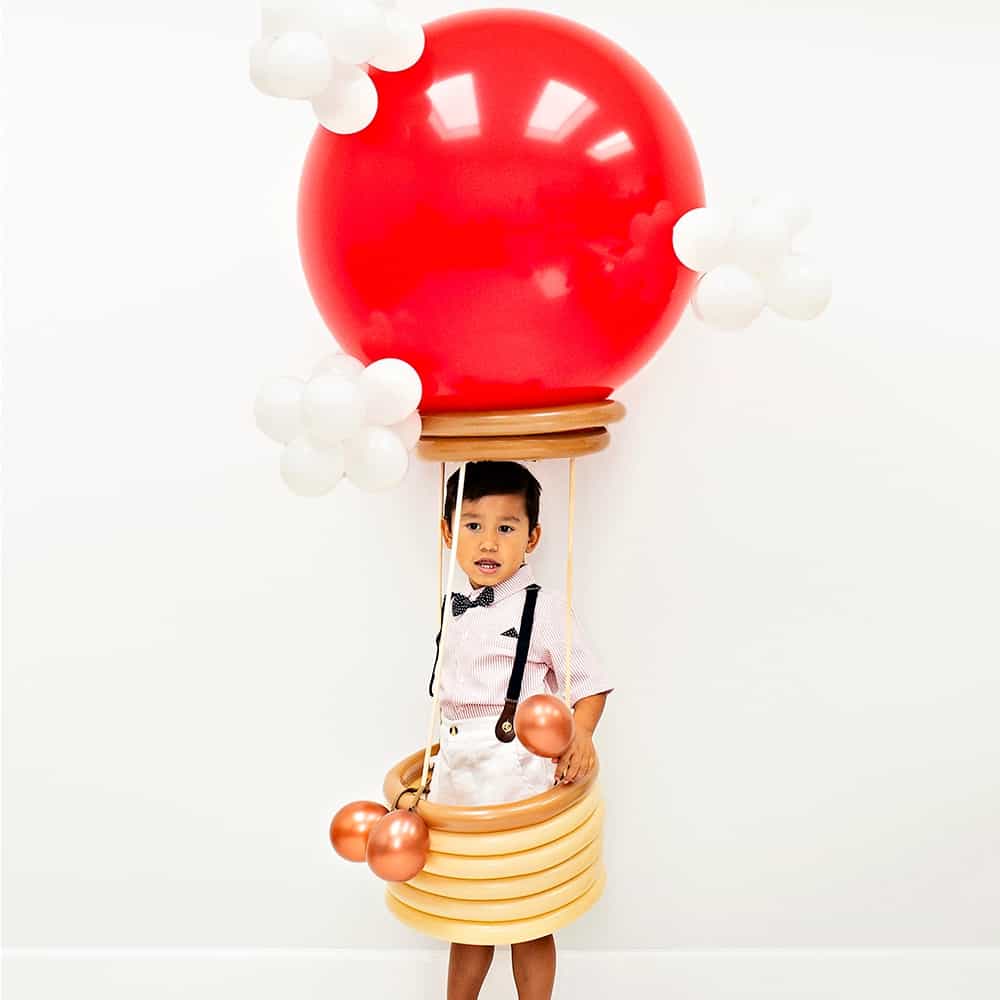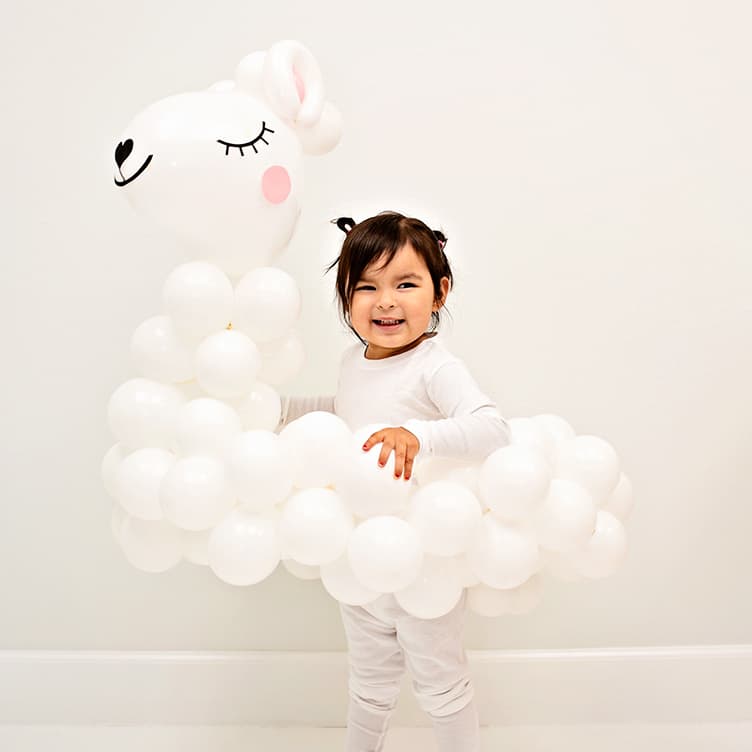 If you don't want to DIY it all the way, Balloon and Paper now offers DIY Balloon Costume Kits!
These costumes aren't just for wearing! They make awesome photo props, playful decor and amazing party eye candy! They last surprisingly a long time inflated, ours are going strong after a week!
What happens if a balloon pops during trick or treating?
We can promise this won't happen so being prepared is your best bet! Pack up an inexpensive hand pump, extra balloons, and glue dots or strong tape so you don't stress out. If a balloon pops then you know that within a few short minutes, you can repair the costume and resume the trick-or-treating.
Also be frank about your child that a balloon may pop and make a noise, but that it's nothing to be worried about.
If you've ever made costumes for Halloween, you'll know the seasoned costume makers always come with a bag of tools to fix any loose seams, fallen glued piece of cardboard or the general fun that comes with an elaborate DIY costume.
Check out more fun DIY Halloween costumes for kids: