By using this site, you agree to our Terms of Use. This post may contain affiliate links. Read our disclosure policy.
Follow us on Instagram for more fun ideas for kids!
We rounded up the Best Sensory Toys for Kids in 2021. These latest top fidget sensory toys are great for home use while indoor virtual learning.
There is a whole world of sensory toys that have become invaluable to students trying to online learn, anxious children who are wondering what is happening in the world, and just a plain nervous energy that seems to be permeating through our daily lives. We rounded up the best sensory toys for kids in 2021 to help combat these feelings.
We may have all seen the rise of the fidget spinner a couple of years back and we weren't even dealing with as many external worries at the time. No longer just for children with ADD or Autism, these toys are keeping senses busy and minds more aware of what is important. Fidget toys are helping with anxiety as well as helping students focus while distance and online learning.

Fidgeting is our body's way of getting rid of those extra nerves, worried feelings or even just helping us to sit still for periods of time on online learning. Many student are still working virtually from home and many children are not outside recess or allowed to attend PE classes, as they were once before and that bottled up energy needs to go somewhere. Sensory walks are a great alternative but also small handheld fidget toys help with that energy. Here we show you that it's not just fidget spinners and sensory balls, but that there are so many versions to keep your child's hands busy and thoughts focused on the important stuff.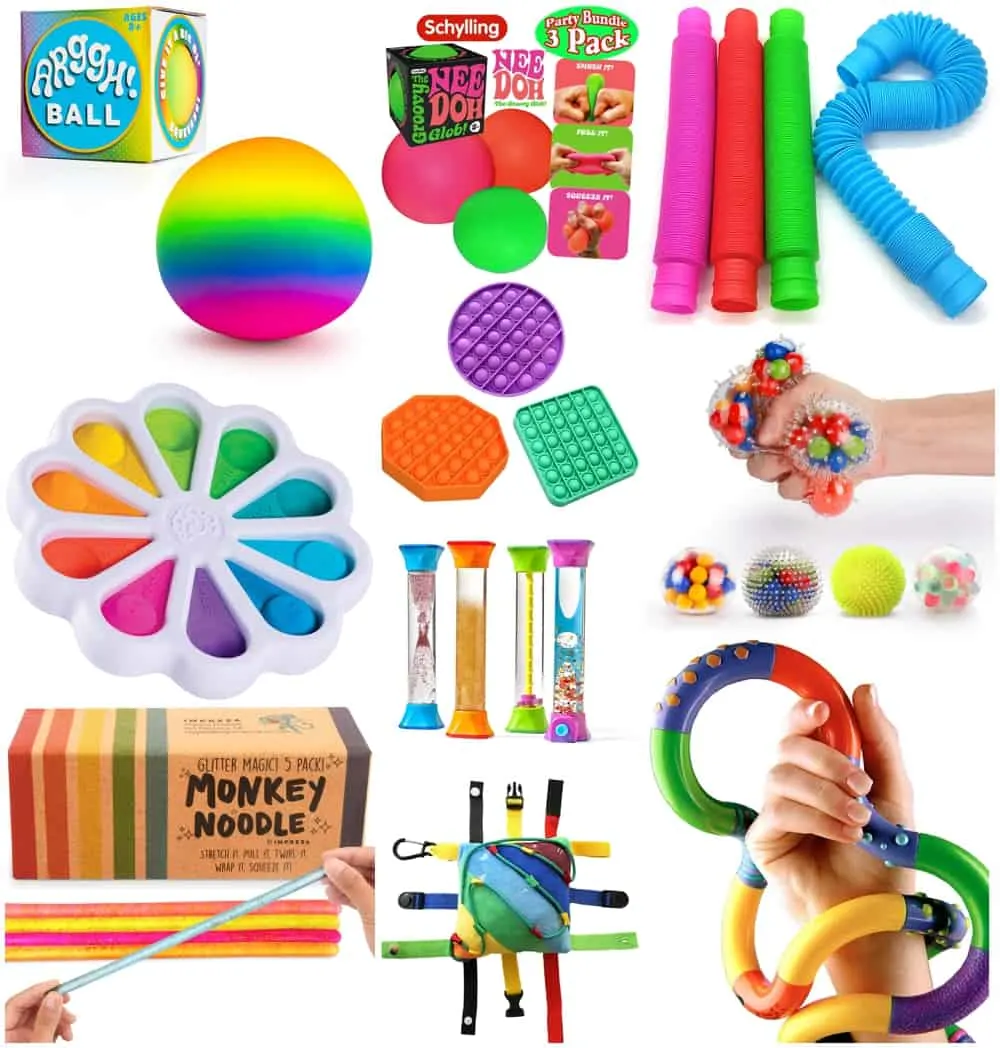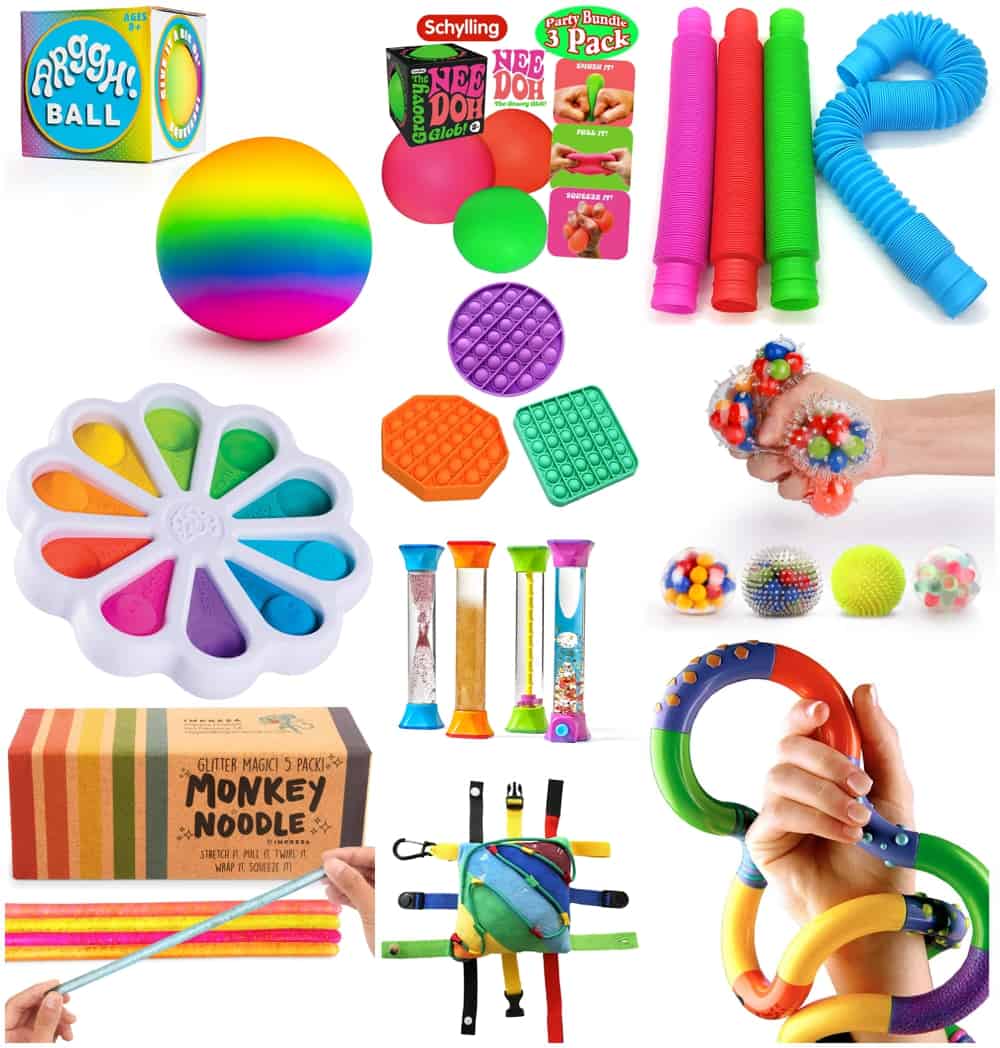 Check out all the sensory toys and their descriptions down below.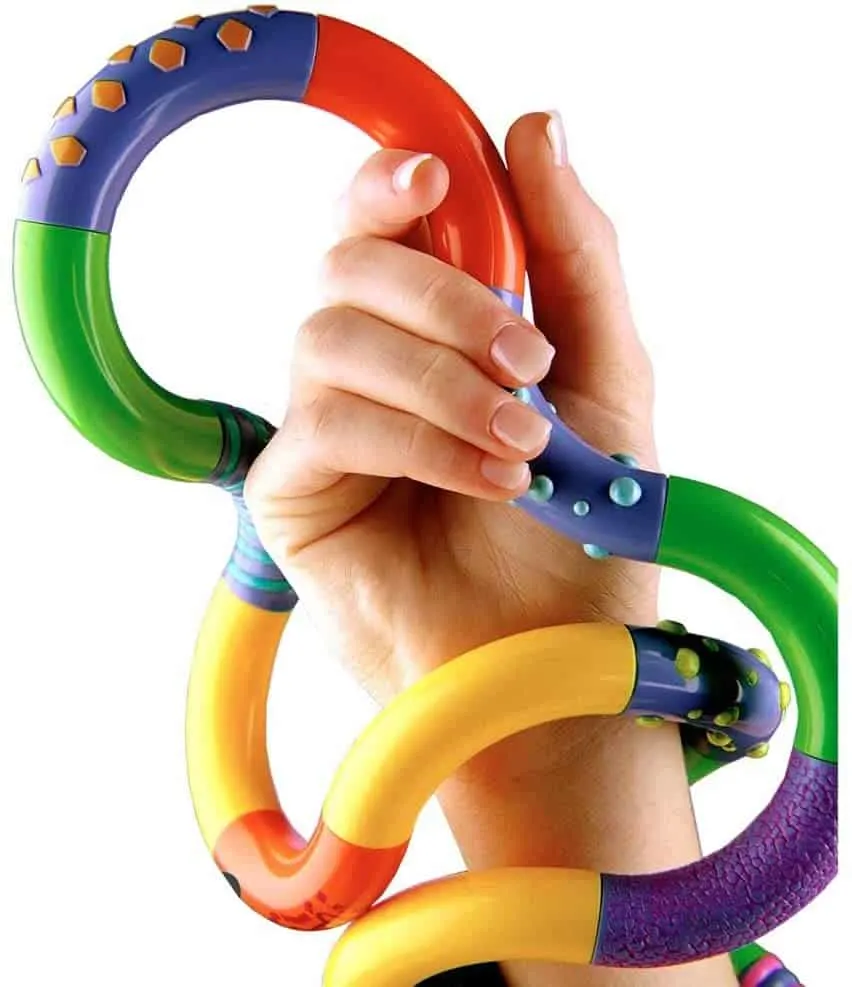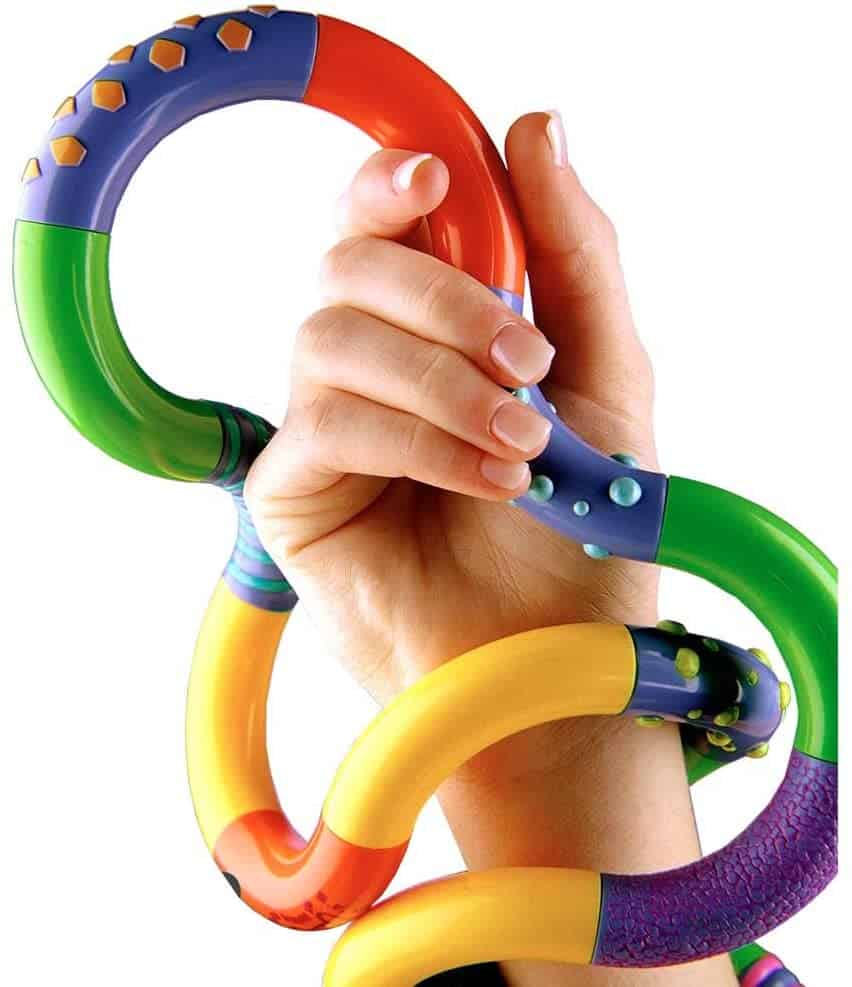 Photo Credit Via Amazon
These infinity connected tubes can be played with and manipulated for long stretches of time. They come in a variety of textures and colors which also add to their sensory help.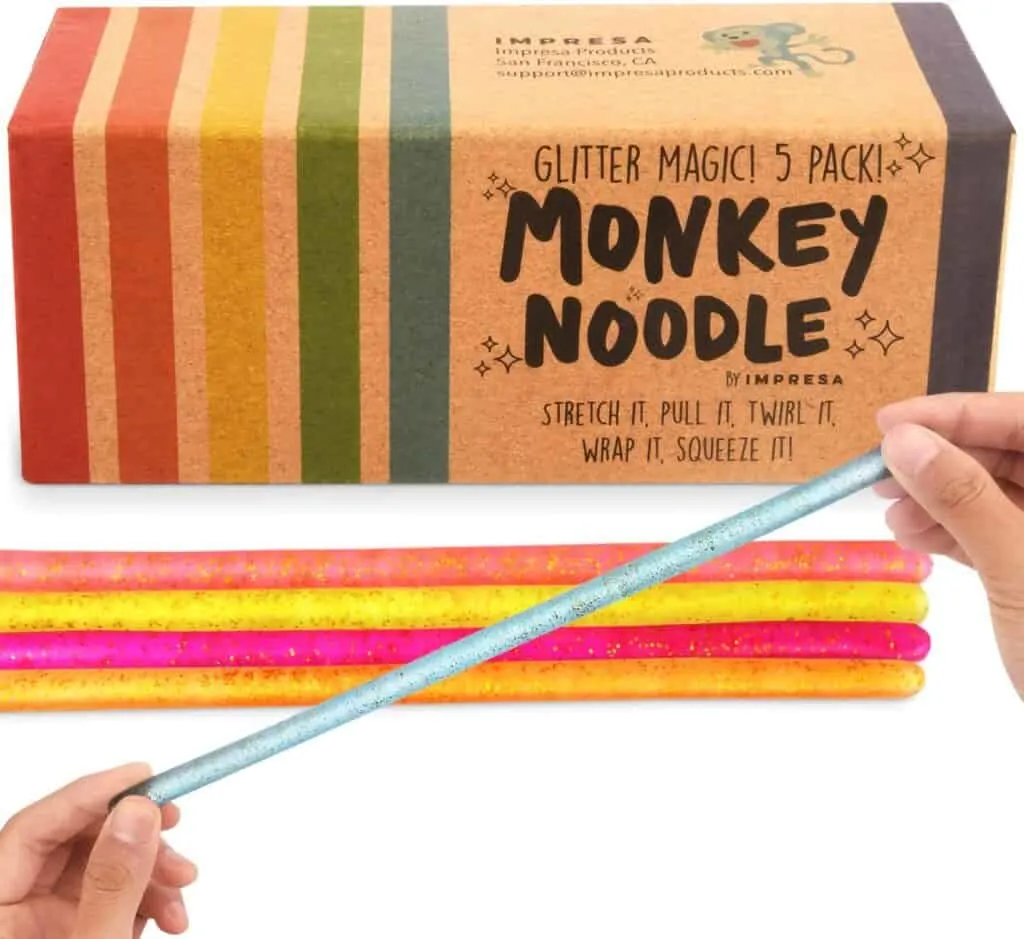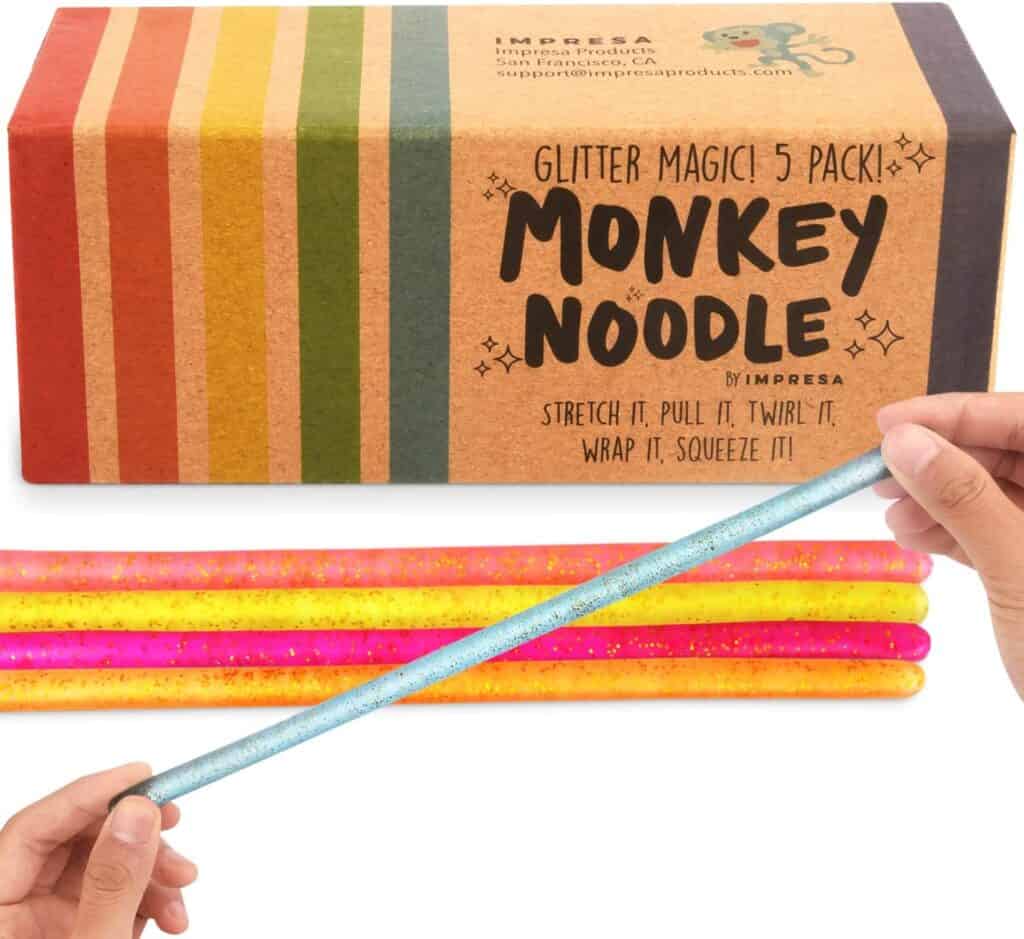 Photo Credit Via Amazon
These are stretch long bendable sticks that give the user a tangible way to pull and twist their feelings into the monkey noodle. Made of a bendable, stretchy, glitter material, these are made into various shapes and will always come back to their original shape.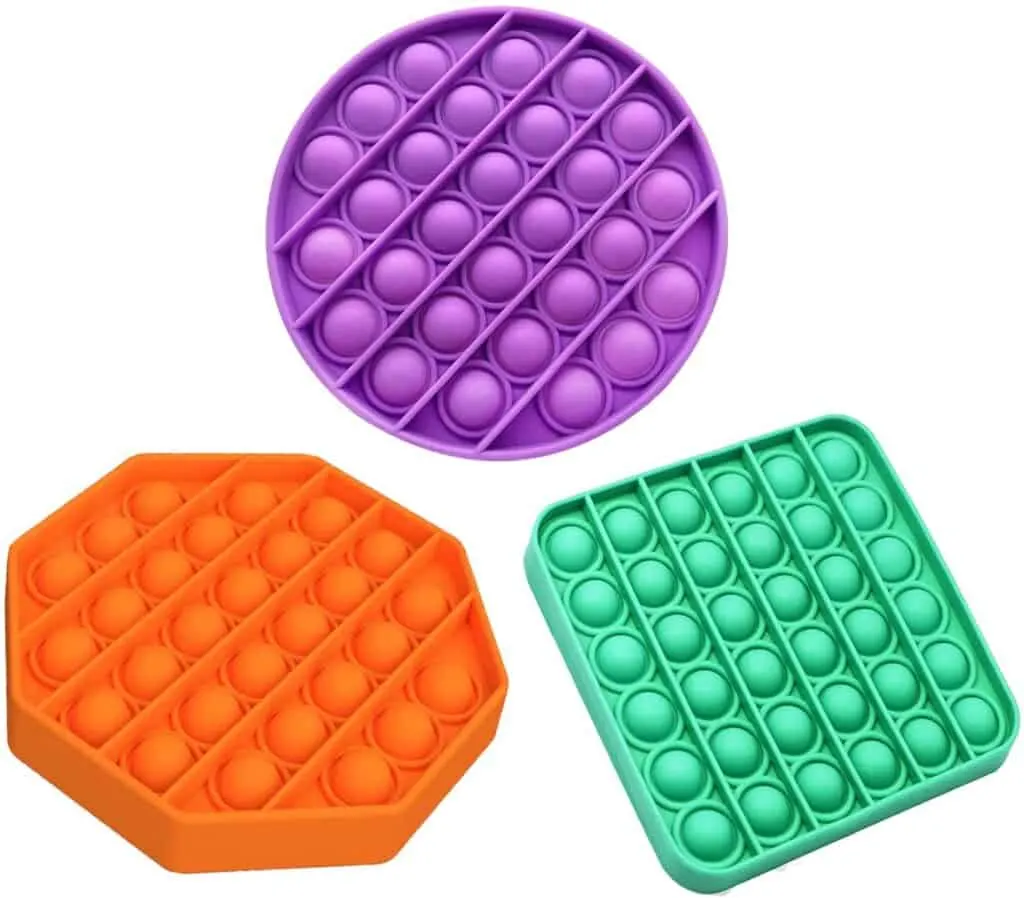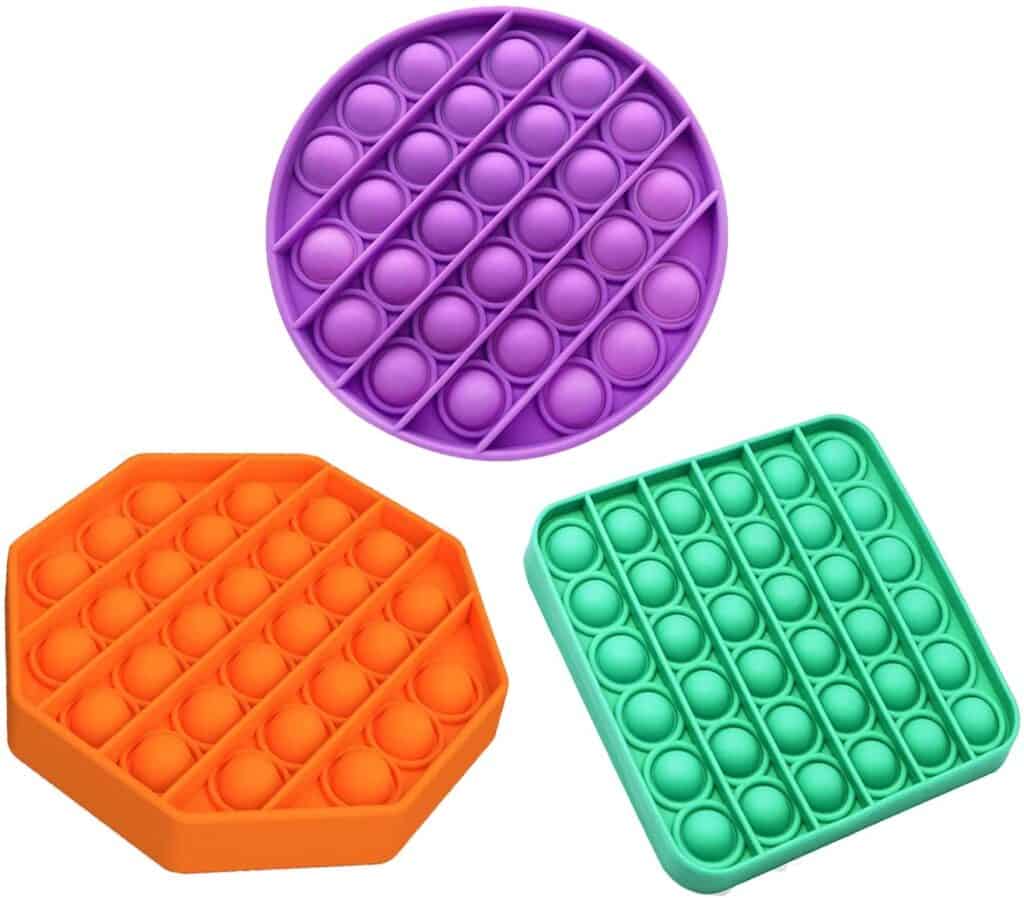 Photo Credit Via Amazon
Think of how much some of us enjoy popping bubble wrap and then take it to a whole new level. In this reusable version, "silicon bubbles" are able to be "popped" over and over again. It comes in different shapes, sizes and colors and is lightweight and easy to carry with you. This is a great way to move that nervous energy into the motion of popping.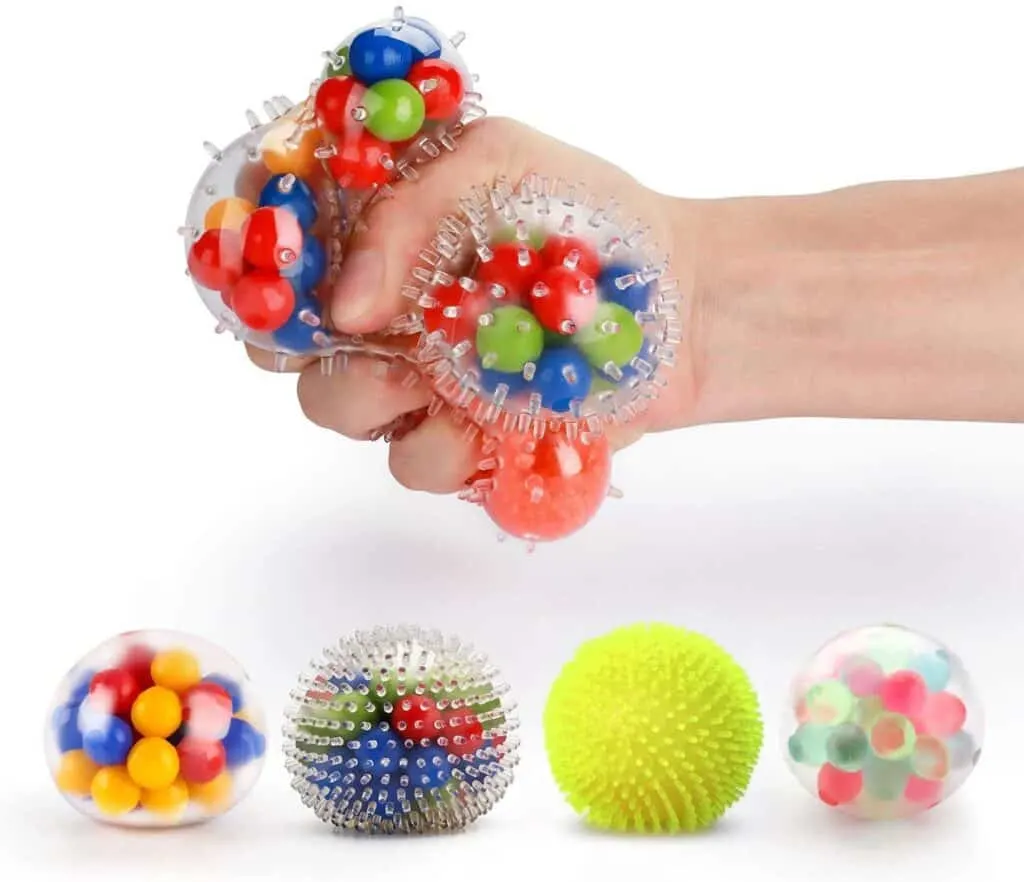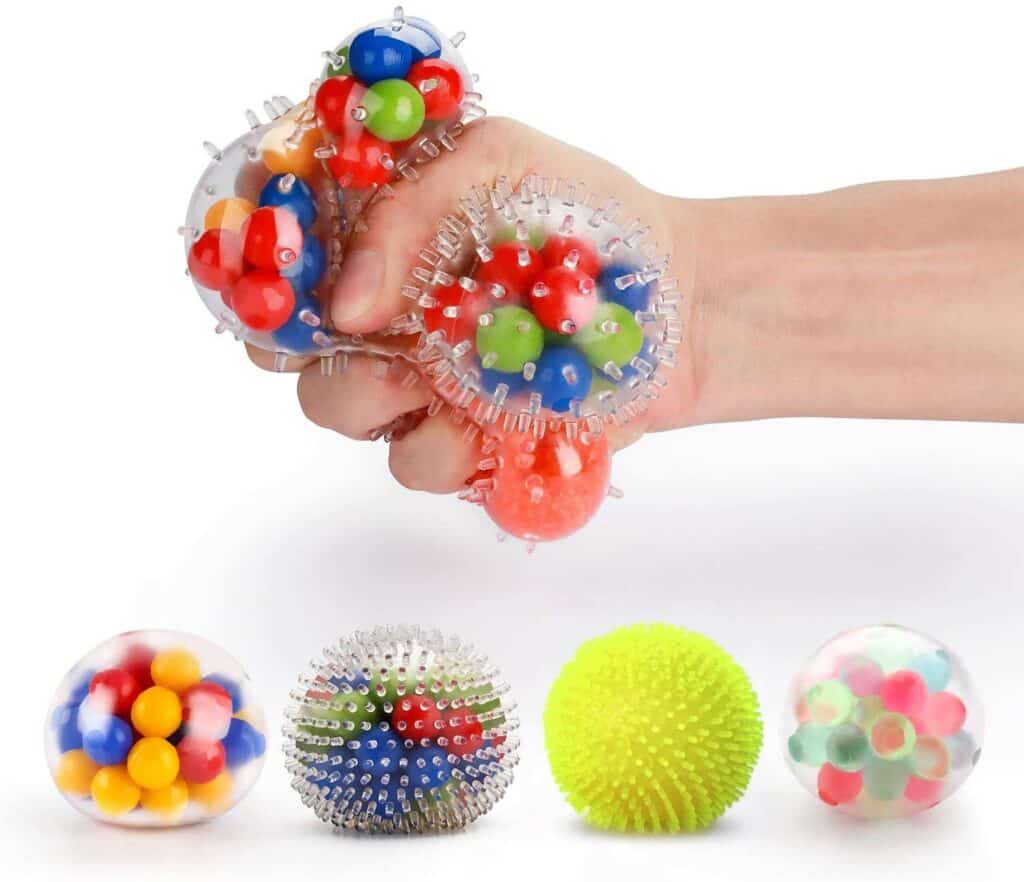 Photo Credit Via Amazon

Colorful and textured squishy balls filled with a variety of sensory items. These are great for students as they are compact and can be used easily at a desk and fit small hands. The squeezable balls have textured items inside and texture on the outside, these can keep little hands busy for periods of time.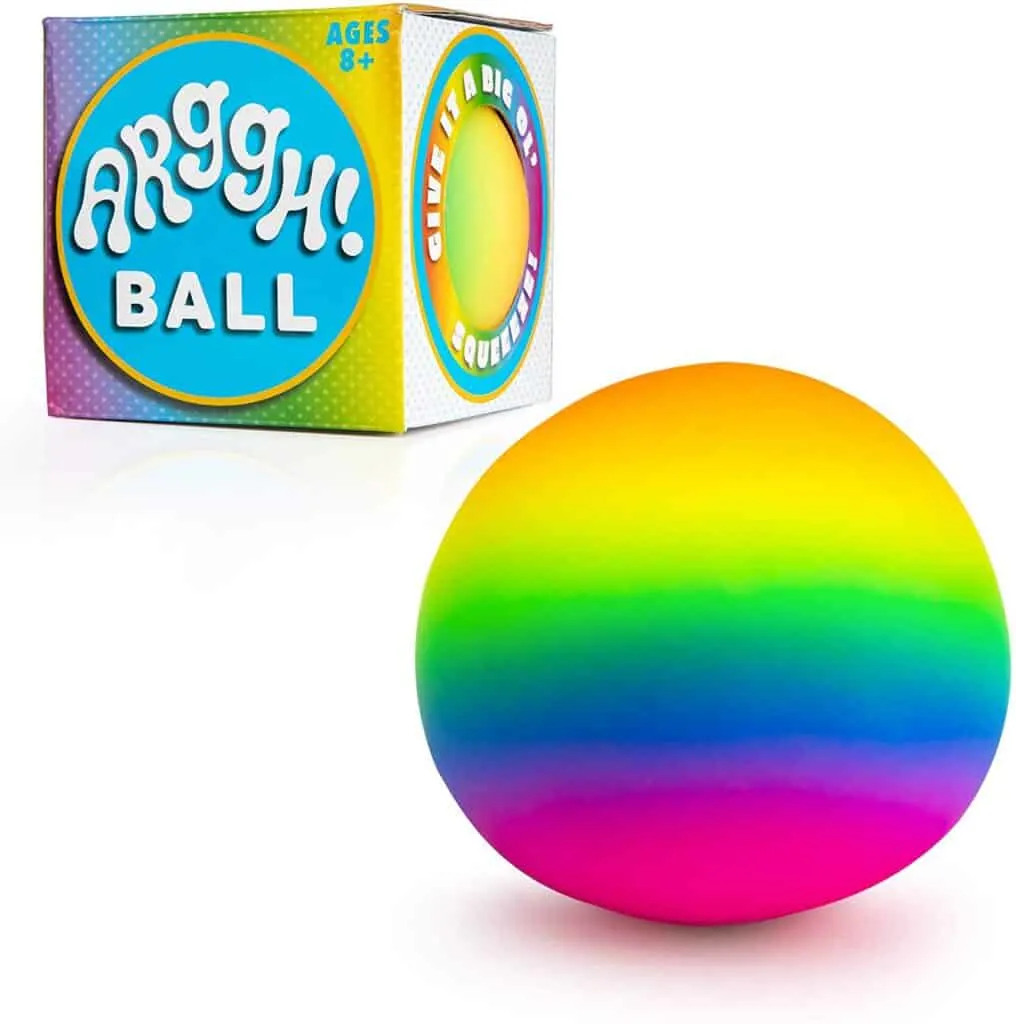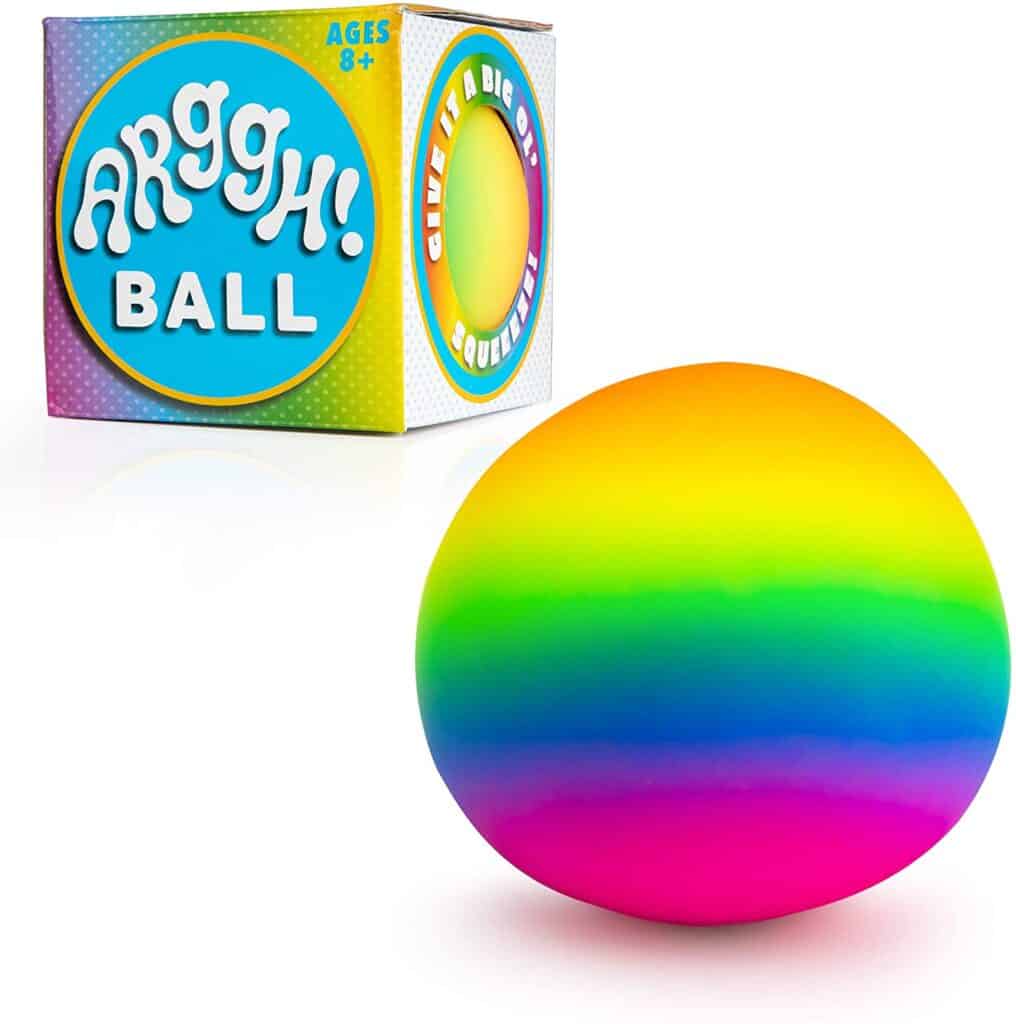 Photo Credit Via Amazon

An updated version of the old stress balls they used to give out at workplaces, this is another handheld version that can be used for children while sitting at their desks, the soft and pliable ball comes with bright colors and a satisfying feeling of squishing it all around.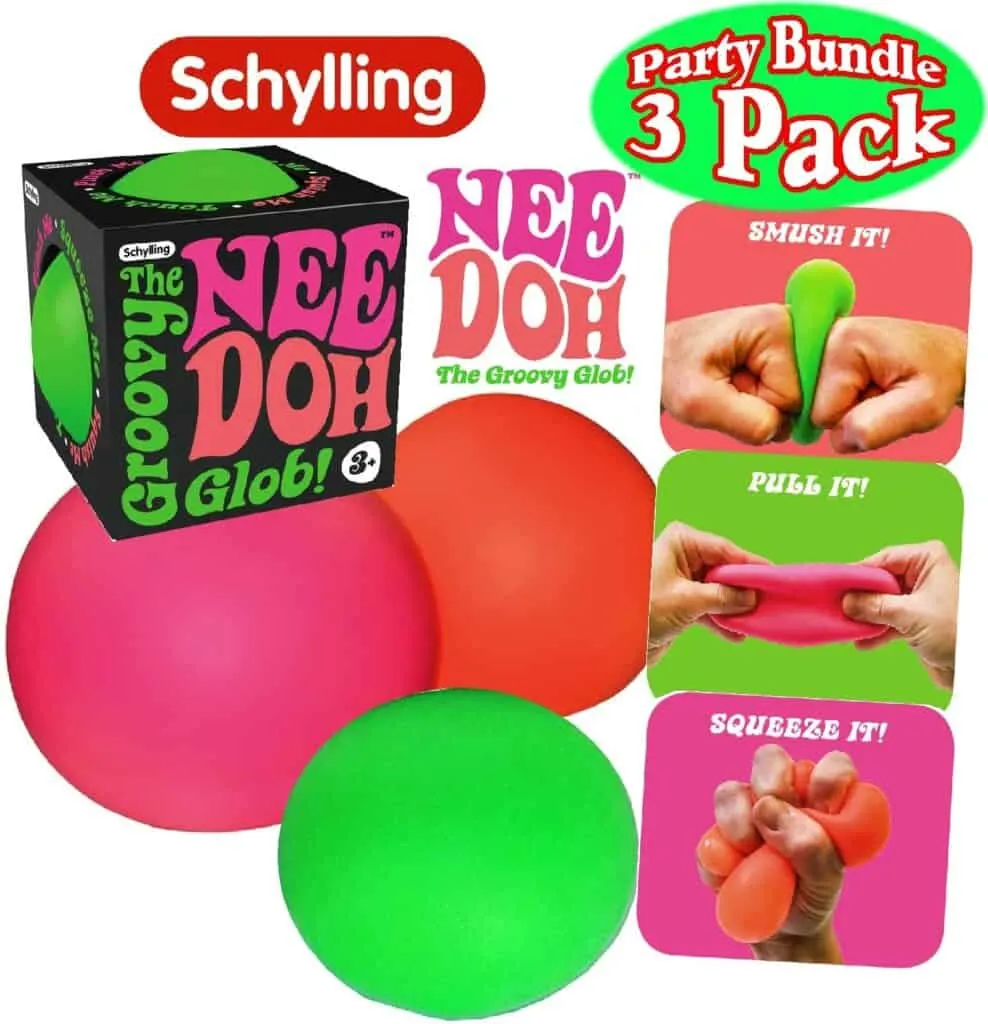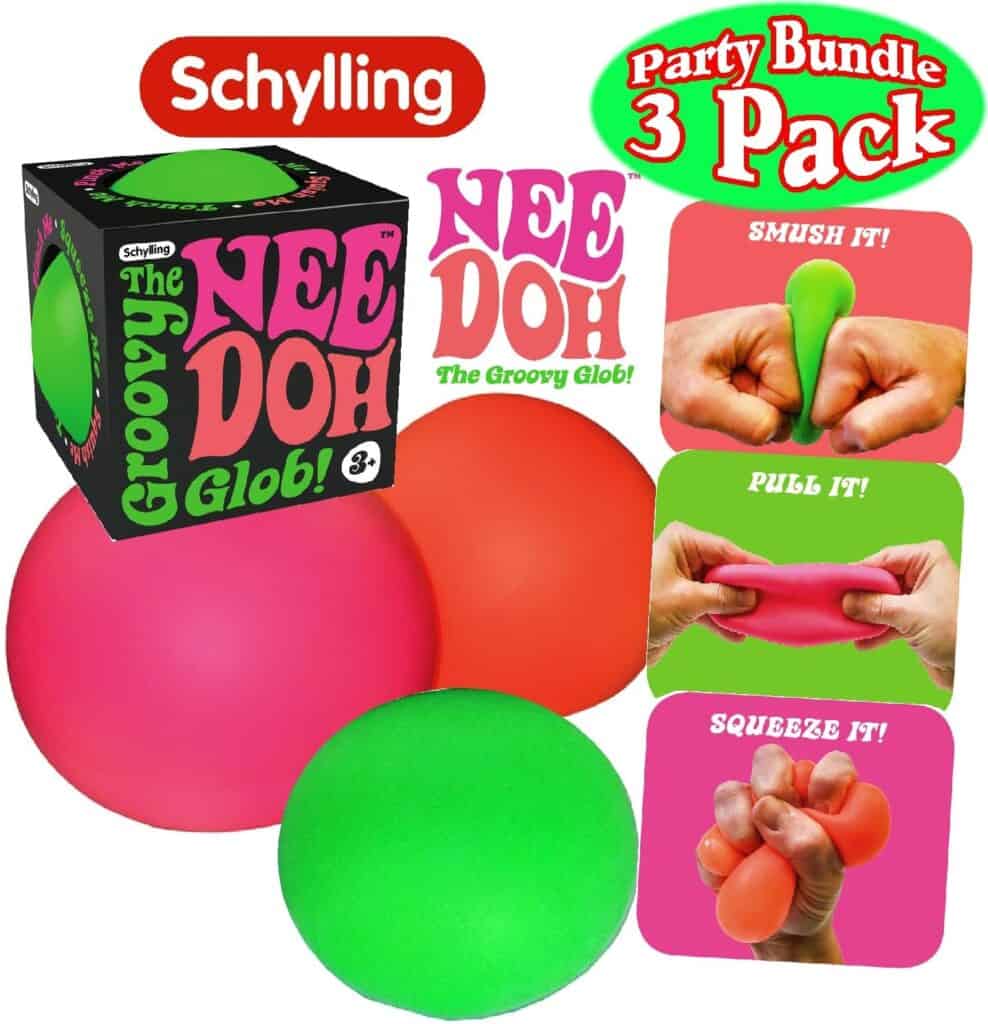 Photo Credit Via Amazon

This is a new take on the stress balls of the past. These are super pliable and stretchy as well. It almost feels like a putty inside a balloon that is pliable and fun to smoosh between their hands.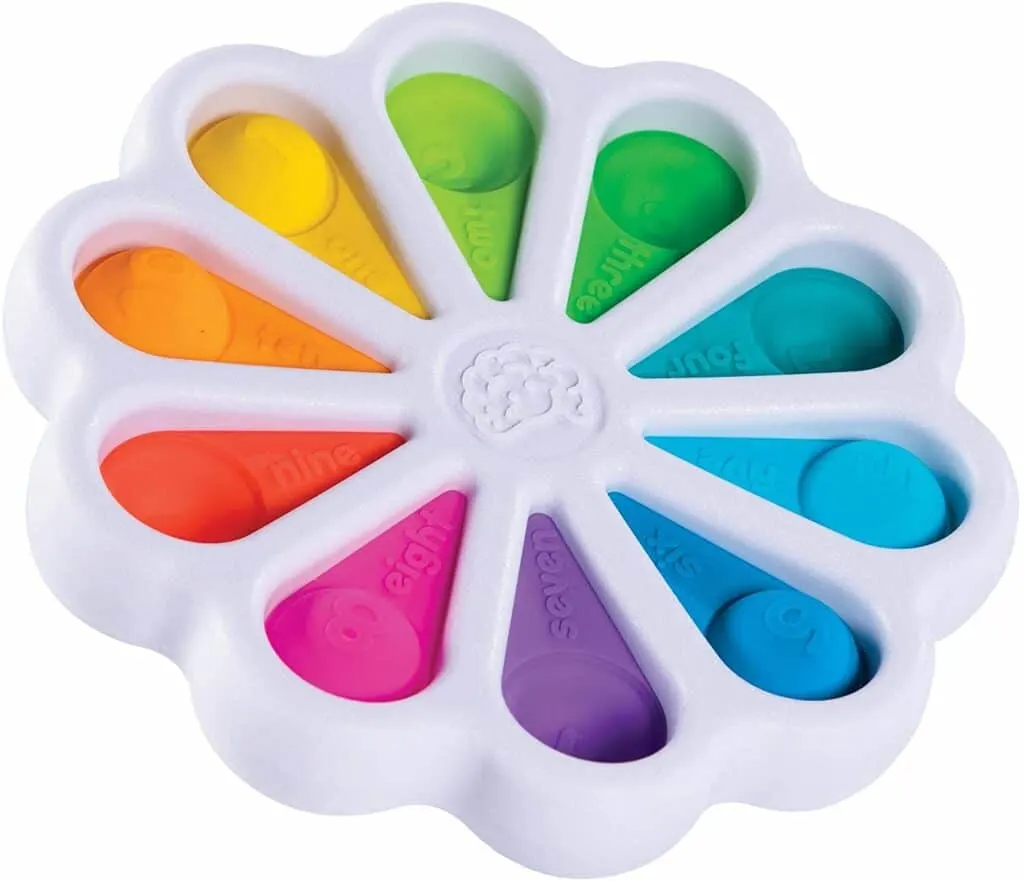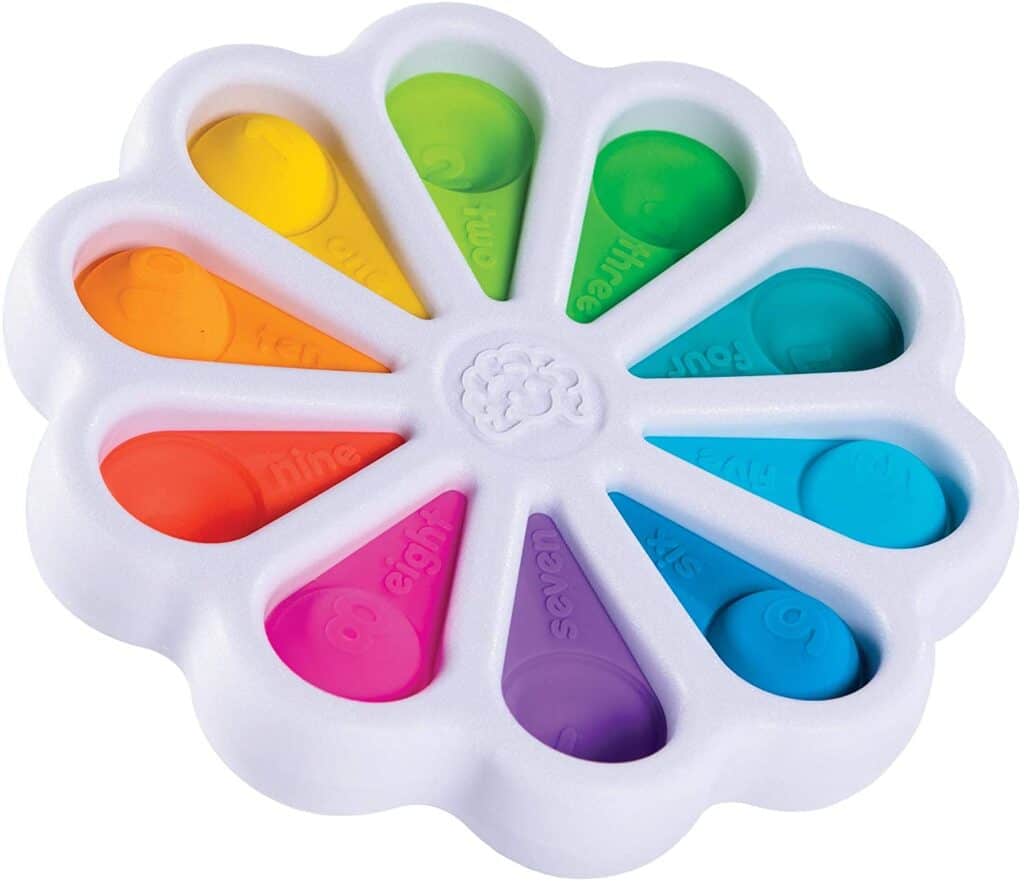 Photo Credit Via Amazon

A Unique sensory toy with a funny name, this sensory toy works well for younger kids. A rainbow of colors and a fun bubble to pop up and down. There is a great learning piece too as they are labeled with colors and numbers, so this sensory toy is also educational.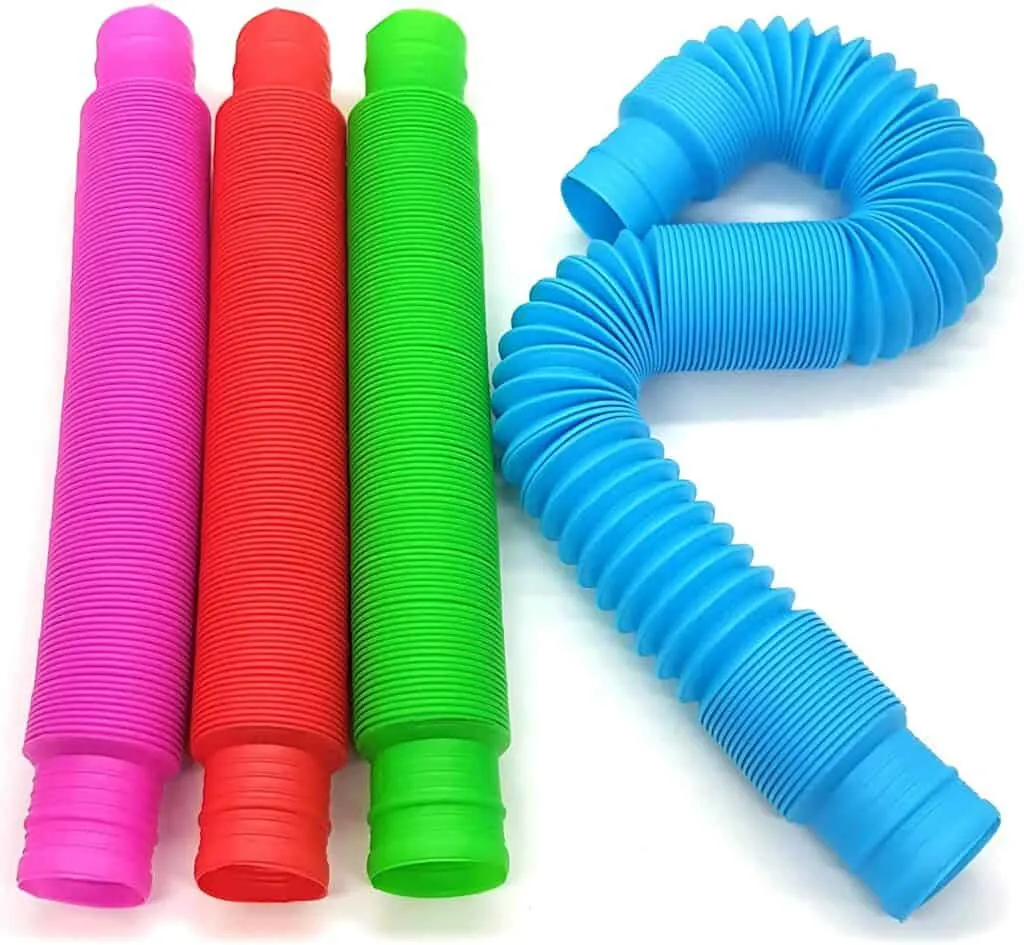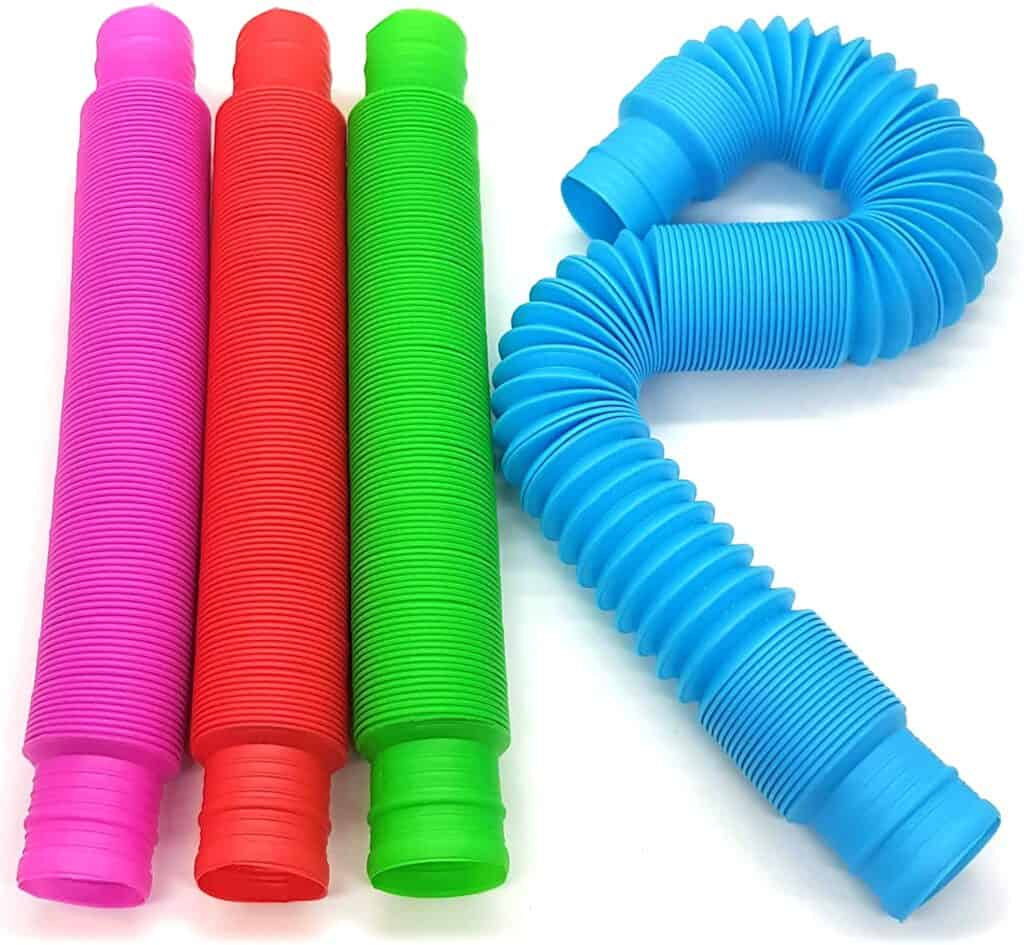 If you can imagine the top of a bendable straw, but much larger, this is what sensory tubes are. They bend and move and have a fun accordion texture to them. The tubes also connect so kids can make them into connected circles and do a bit of building with them as well.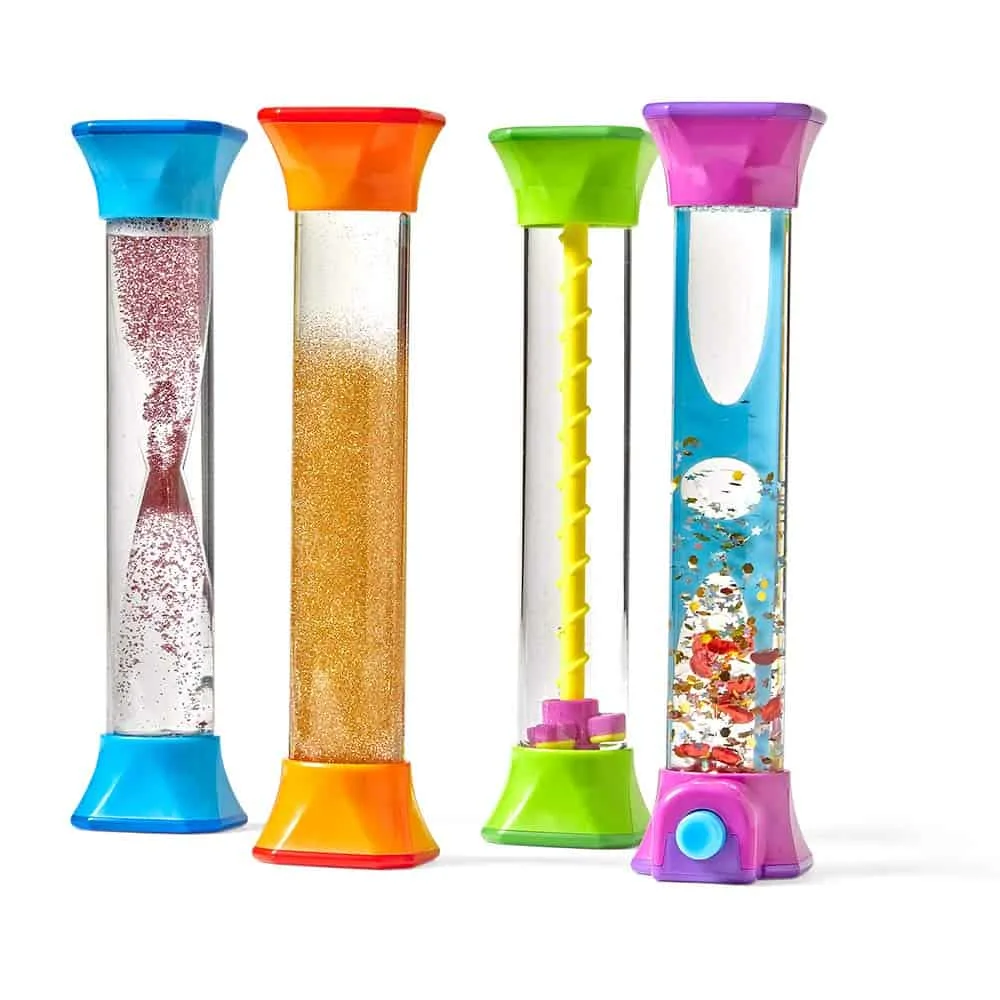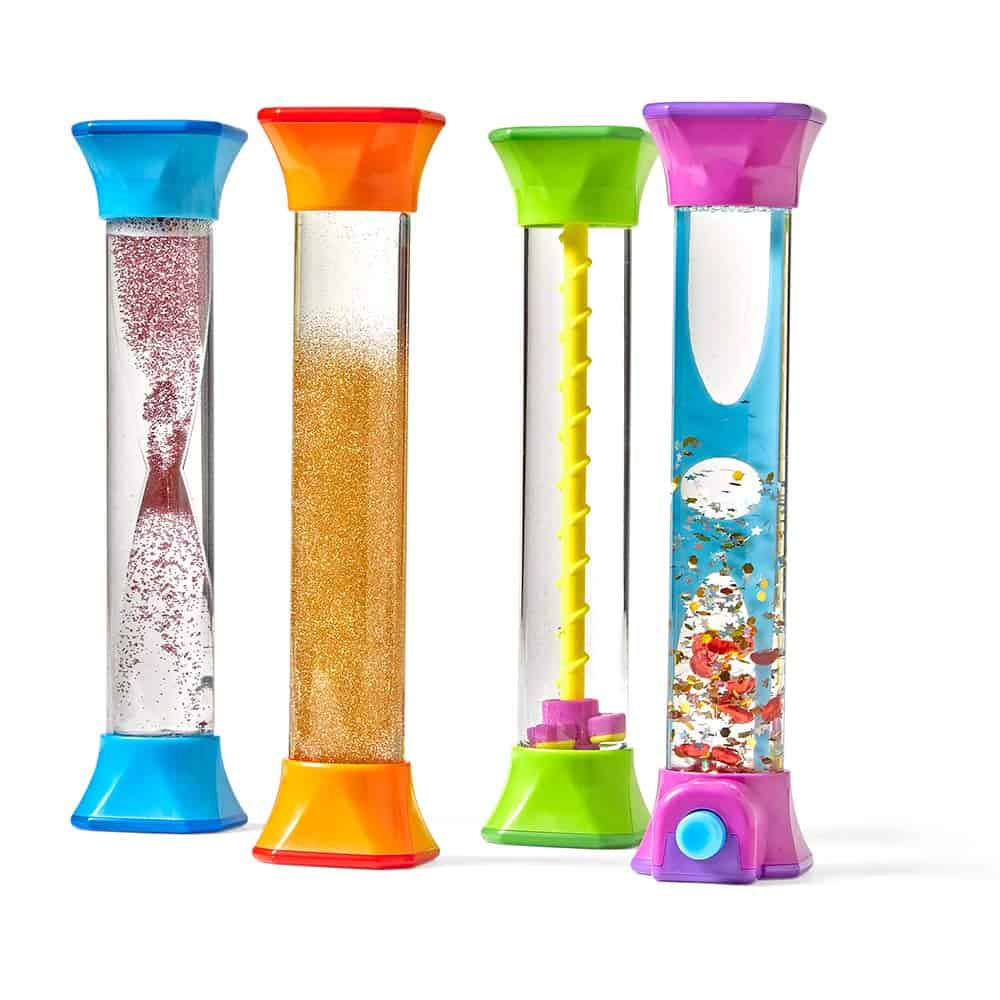 These liquid filled tubes have different items inside, but they provide a calming factor. It's a set of four soothing tubes that provide different eye catching movement inside such as glitter or a mechanism that slowly descends when you turn the tube upside down.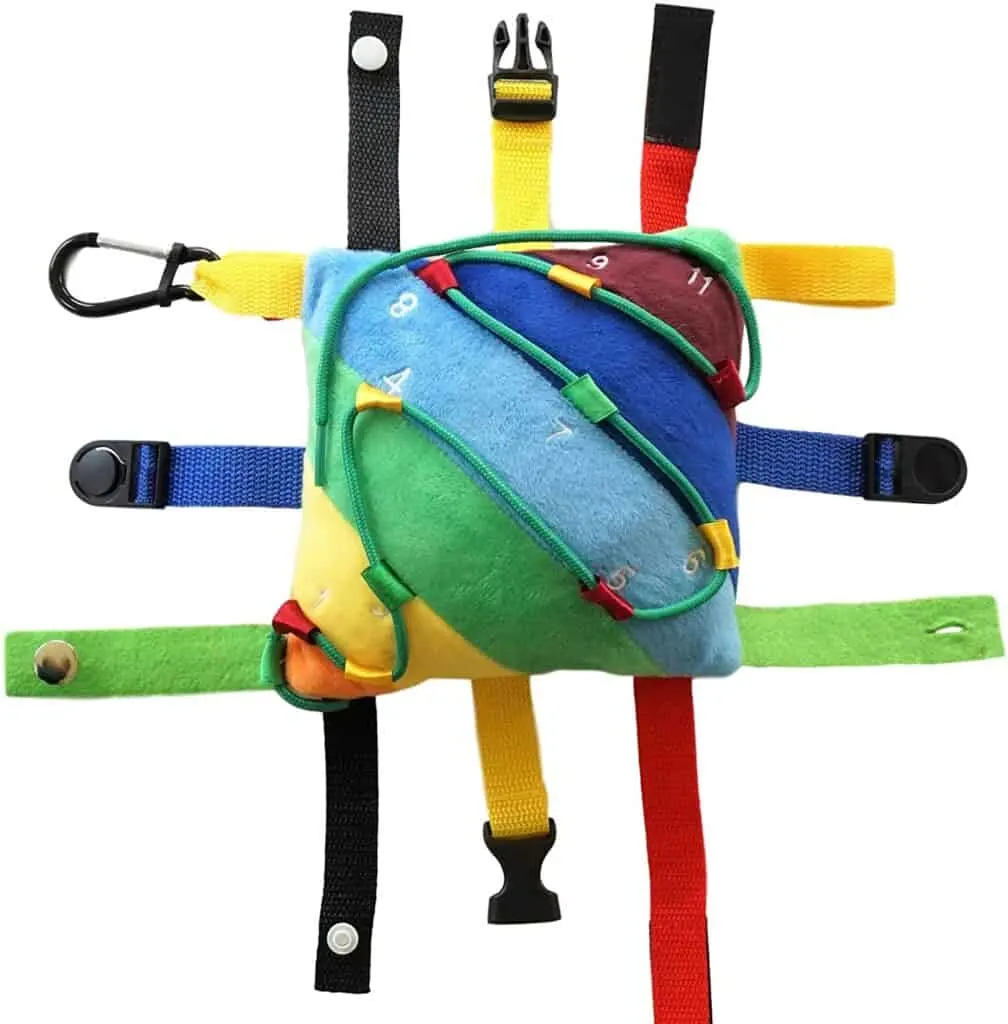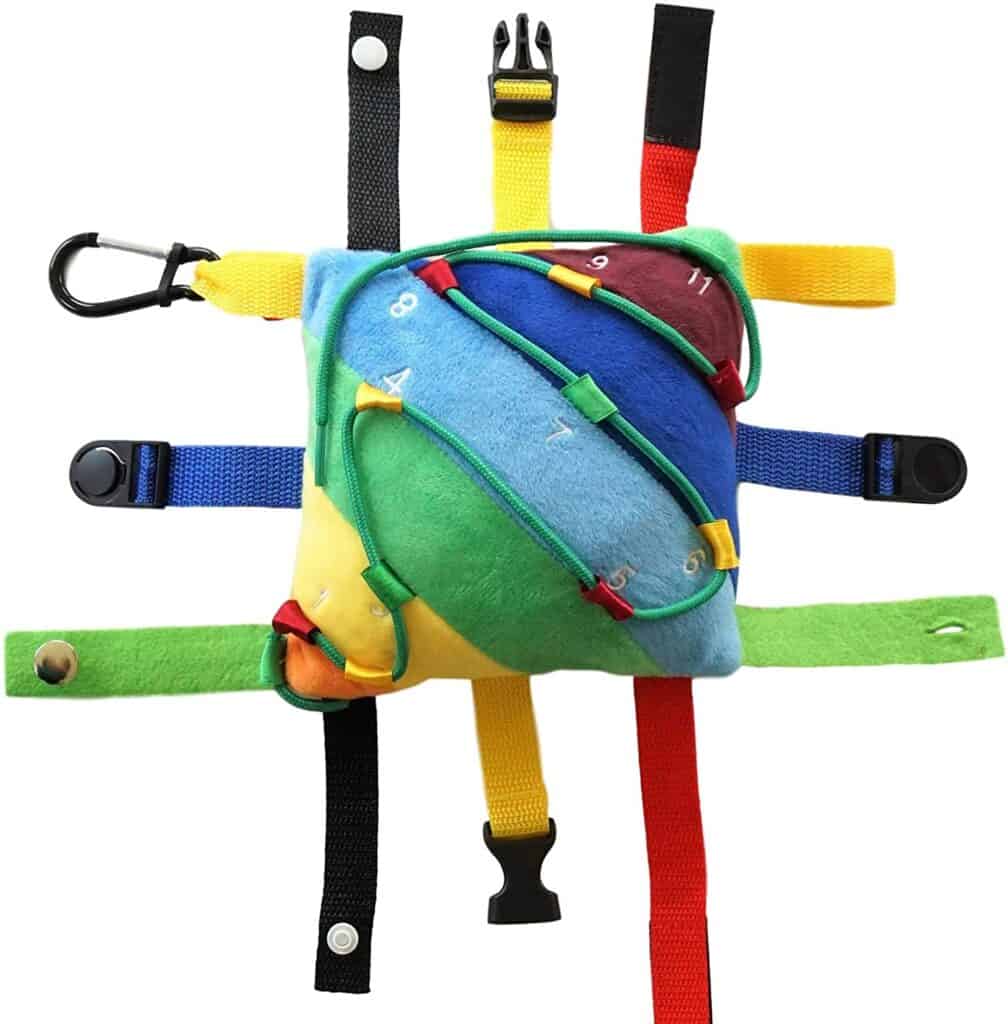 Not only is a great toy for helping children learn to buckle various types of fasteners, but it also keeps their minds busy trying to find the right fit with each piece. Plenty of different textures also add to the fun of this fidget toy.
You Might Also Like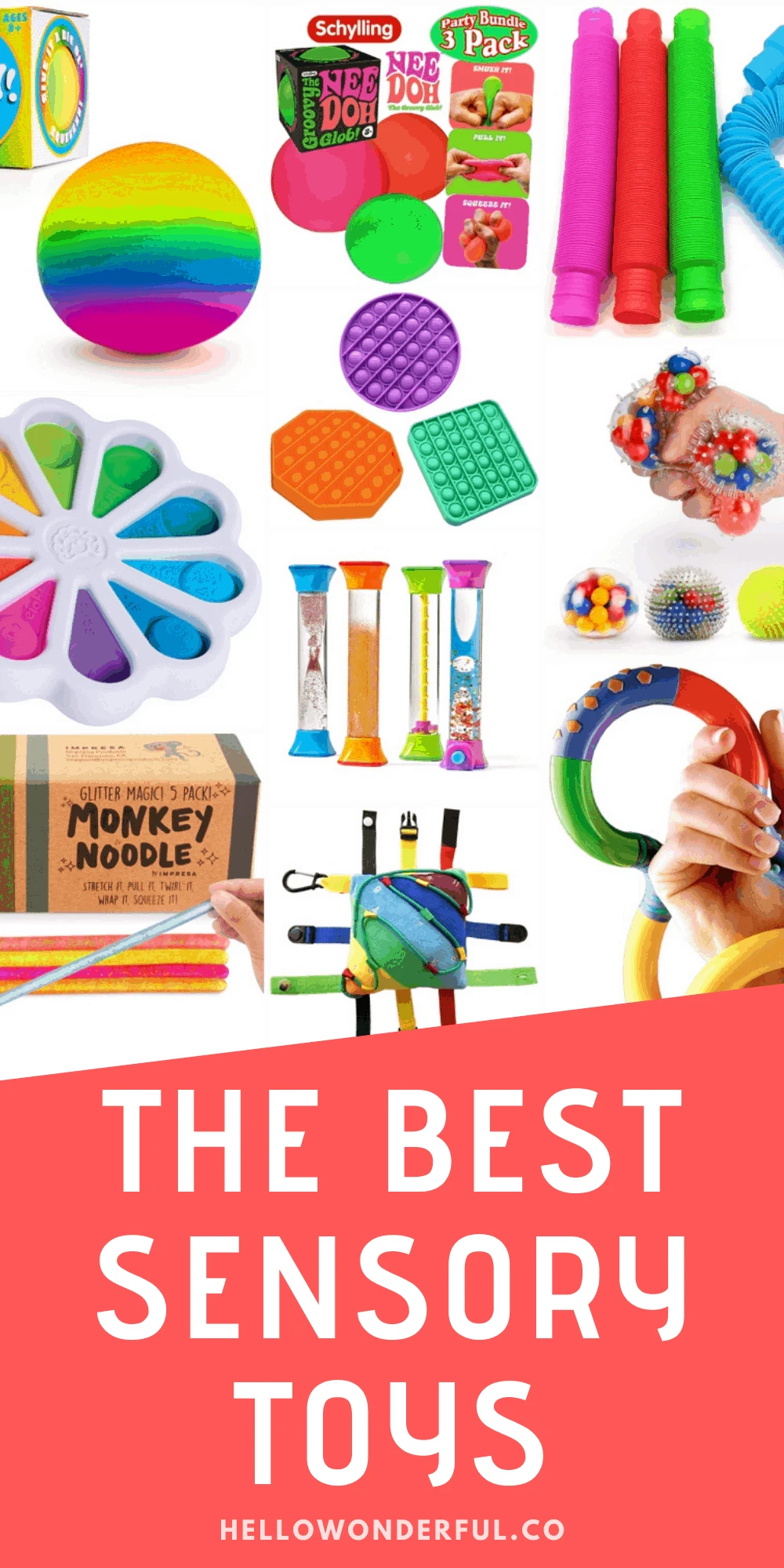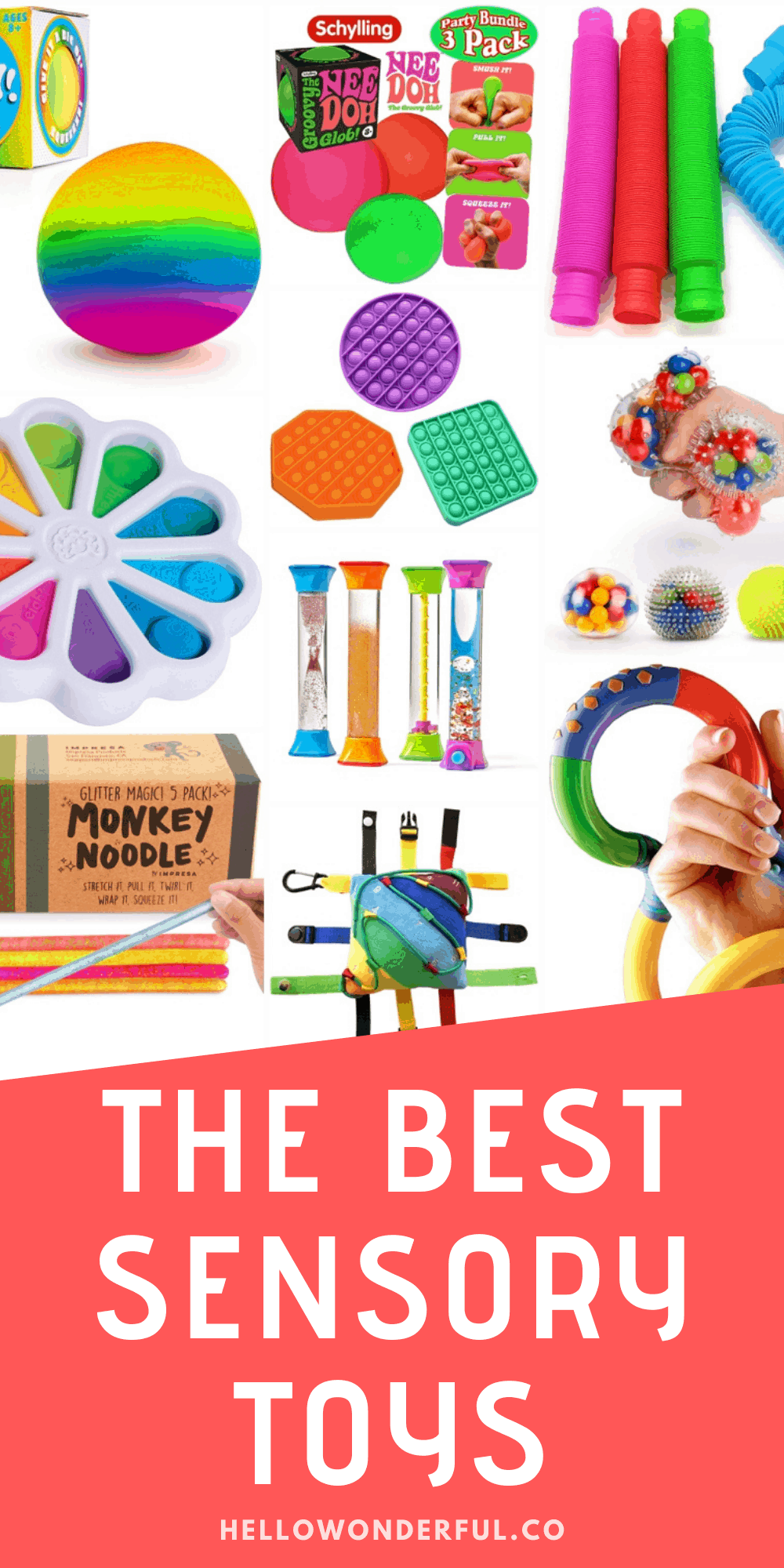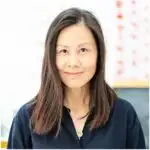 Agnes Hsu is a mom of three and has been inspiring parents and kids to get creative with easy activities and family friendly recipes for over 10 years. She shares her love for creative play and kids food to her 2MM+ followers online. Agnes' commitment to playful learning and kindness has not only raised funds for charity but also earned features in prestigious nationwide publications.