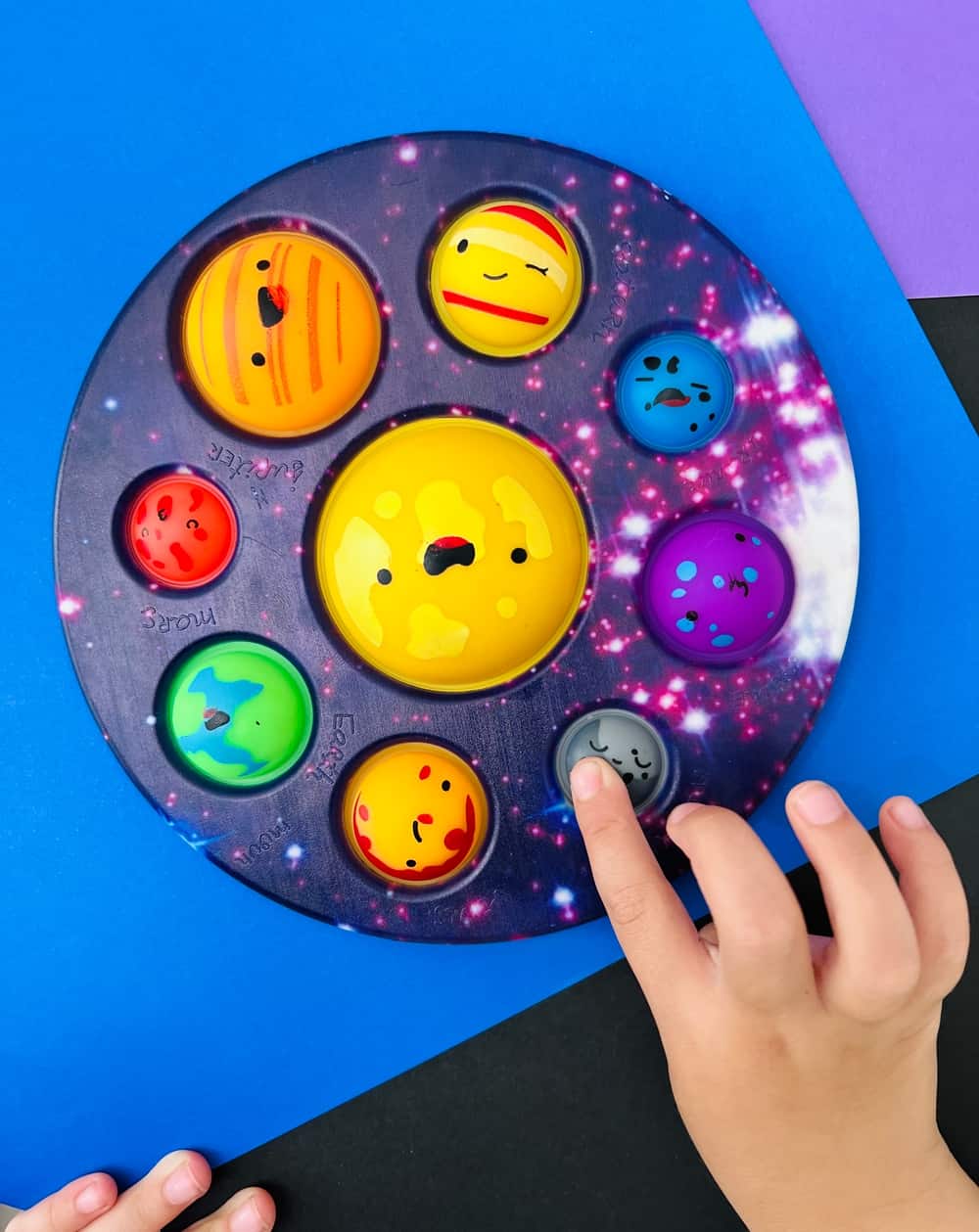 By using this site, you agree to our Terms of Use. This post may contain affiliate links. Read our disclosure policy. As an Amazon Associate I earn from qualifying purchases.
Follow us on Instagram for more fun ideas for kids!
Do your kids love learning about space and are they big fans of pop it toys? This adorable Pop It Solar System toy is an interactive way for kids to learn about space! These brightly-colored balls can be popped open to reveal mini planets inside. As you pop the planets open, you talk about their names and characteristics, what they are made of, and how they orbit the sun. These toys are perfect for mini space enthusiasts!
Fidget and sensory toys are fun for kids because they allow them to get their energy out in a way that is fun and calming. Fidget toys are also great for focus and concentration, as they help to keep kids mentally stimulated. What we love about this solar system pop it is the additional learning element!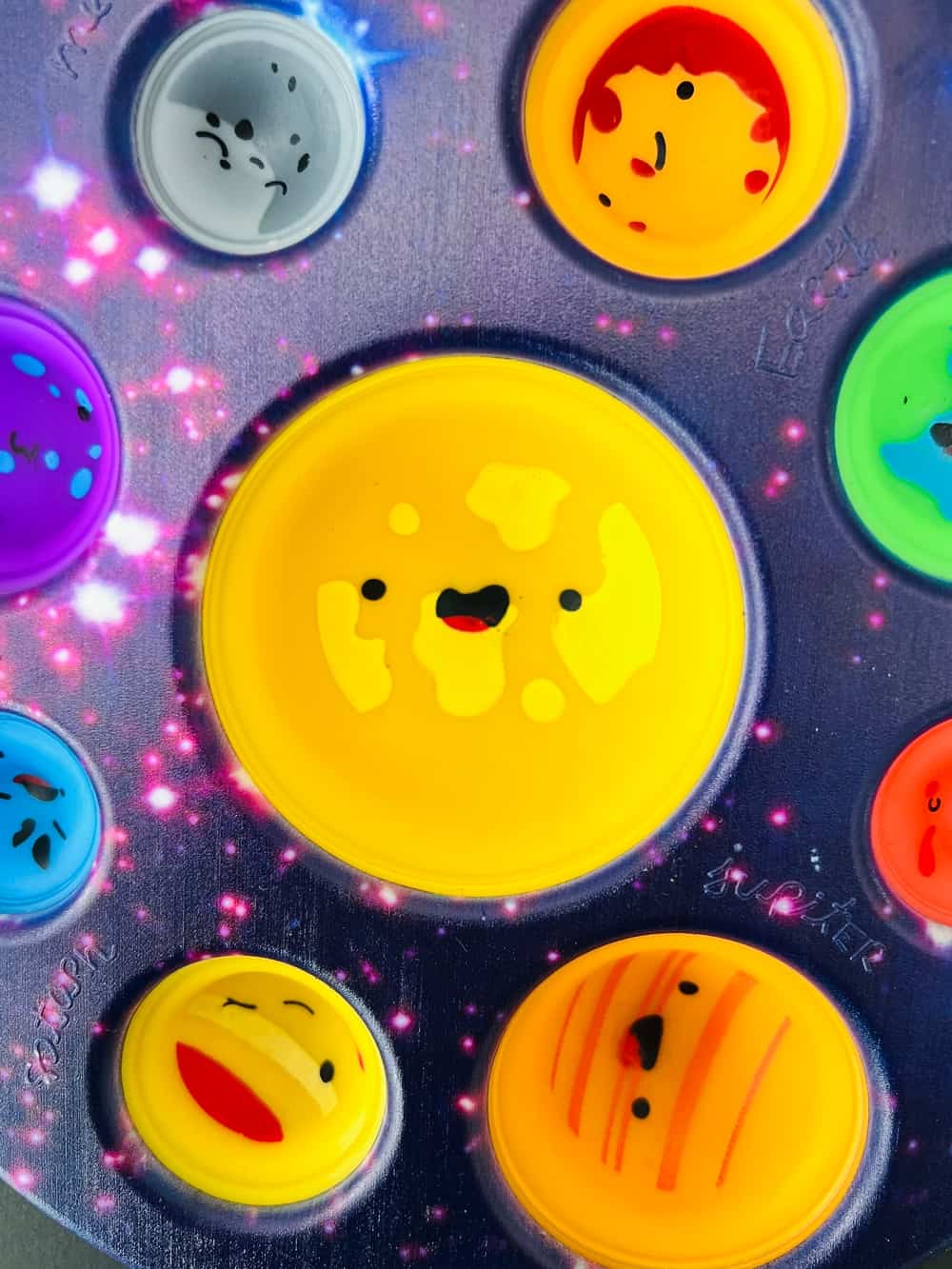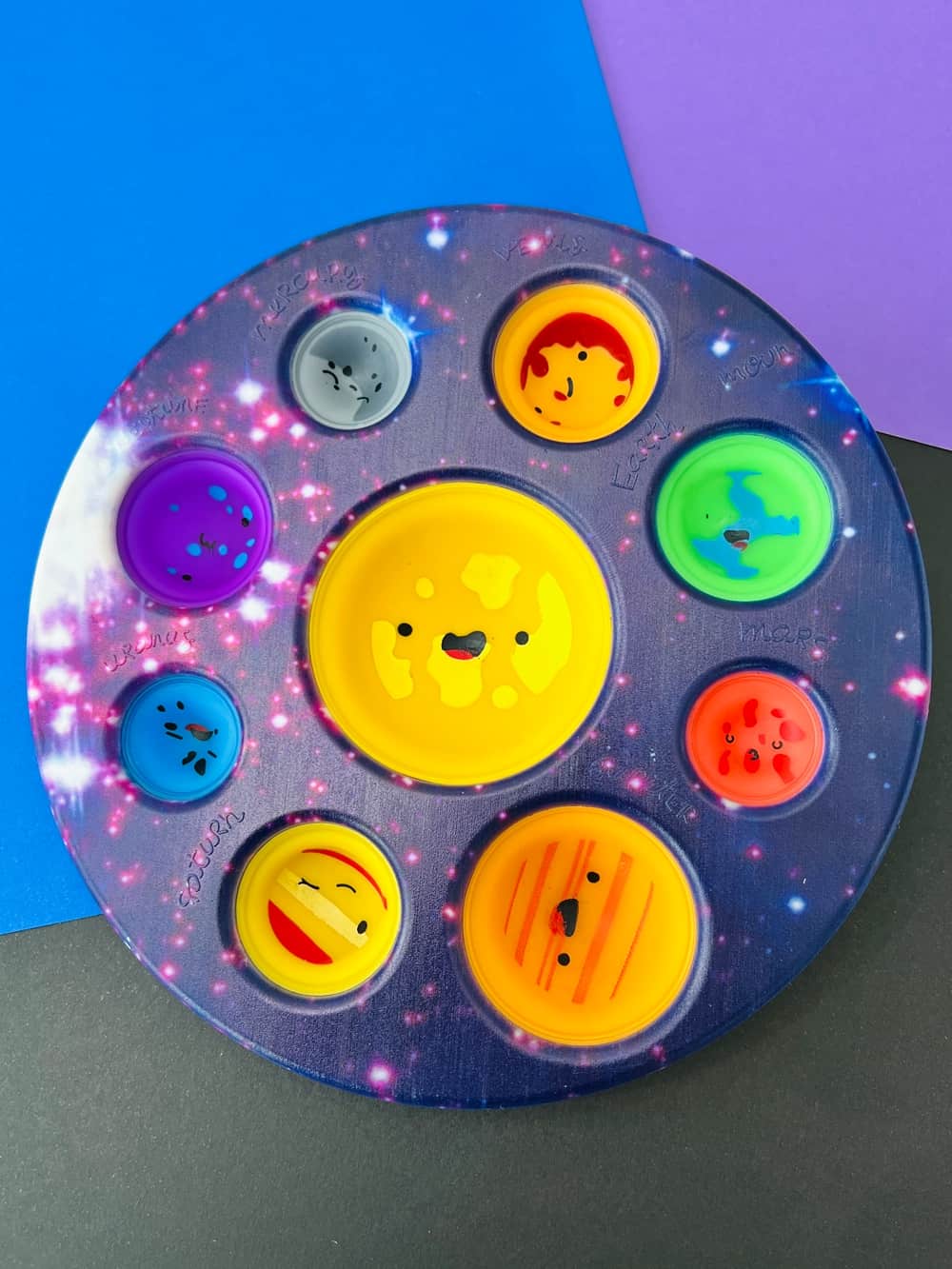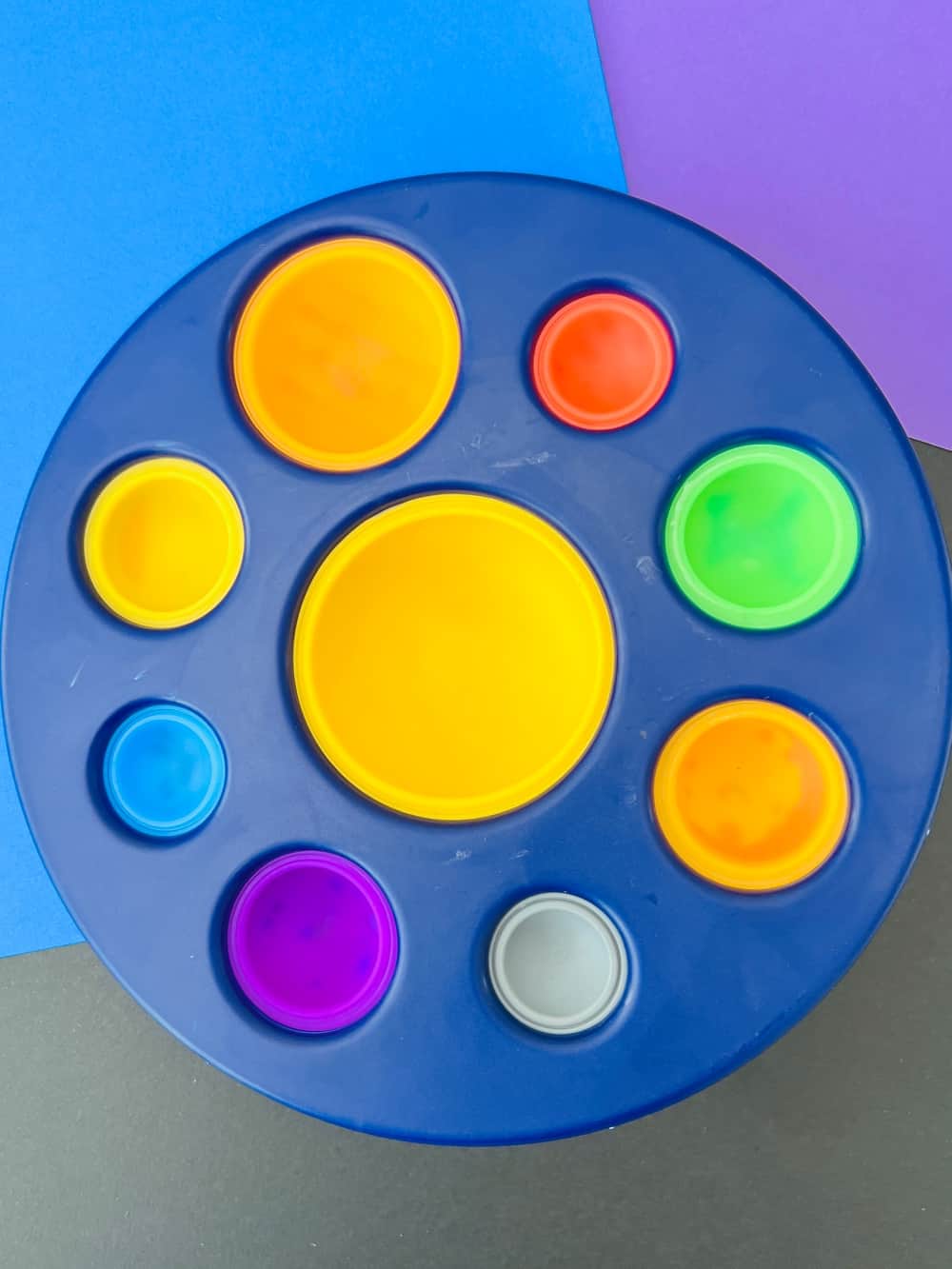 What comes with the Pop It Solar System?
The planets are shown brightly colored as you see orbiting a sun. My kids love the adorable faces on each planet. Next to the planets are etched the names right on Pop It toy. If you flip the toy over, the insides are colored a solid color so you can also use this as a color learning toy!
What is the Solar System Pop It made of?
This brilliant space sensory pop it toy is made of high quality silicone and is non-toxic. The size is great for portability and on the go. My son loves his so much he sleeps with it and it's also easy to wash!
Sensory fidget toys are small and lightweight, making them ideal for use in a variety of settings including the car, friends houses or traveling places.
If you're looking for a fun way for kids to learn about planets in our solar system while also practicing fine motor skills and keeping them busy from fidgeting this novelty pop it toy might be just what you're looking for.