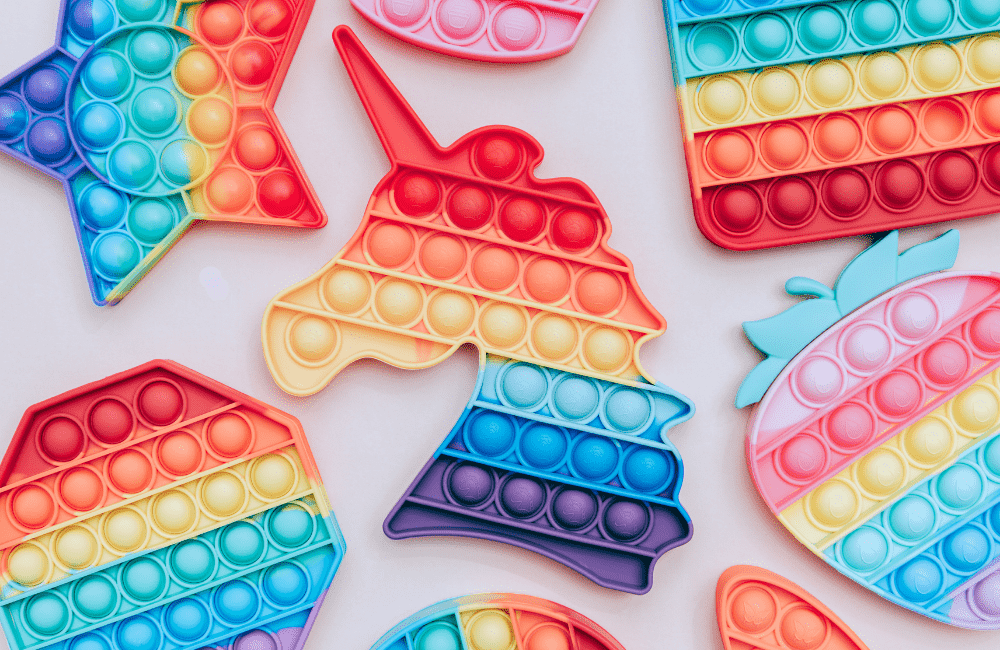 Photo Credit: Canva
By using this site, you agree to our Terms of Use. This post may contain affiliate links. Read our disclosure policy.
Follow us on Instagram for more fun ideas for kids!
Pop It gifts are always a hit with kids due to their sensory and colorful appeal! Check out 10 fantastic Pop It presents to make any kids' day.
The popularity of Pop it Gifts with the younger generation has increased in recent years with the rise and popularity of sensory toys. Kids like buying and trading Pop it gifts because they are entertaining. What began as a sensory aid to help with autism, anxiety, and ADHD has evolved into something all children enjoy. Pop it gifts give a few key advantages when it comes to stress reduction. They are a fantastic method to unwind your mind, for example.
Finally, the vibrance of colors and variety of various Pop it gifts can serve as a welcome diversion from any problems you're facing. So let's take a look at a few of them!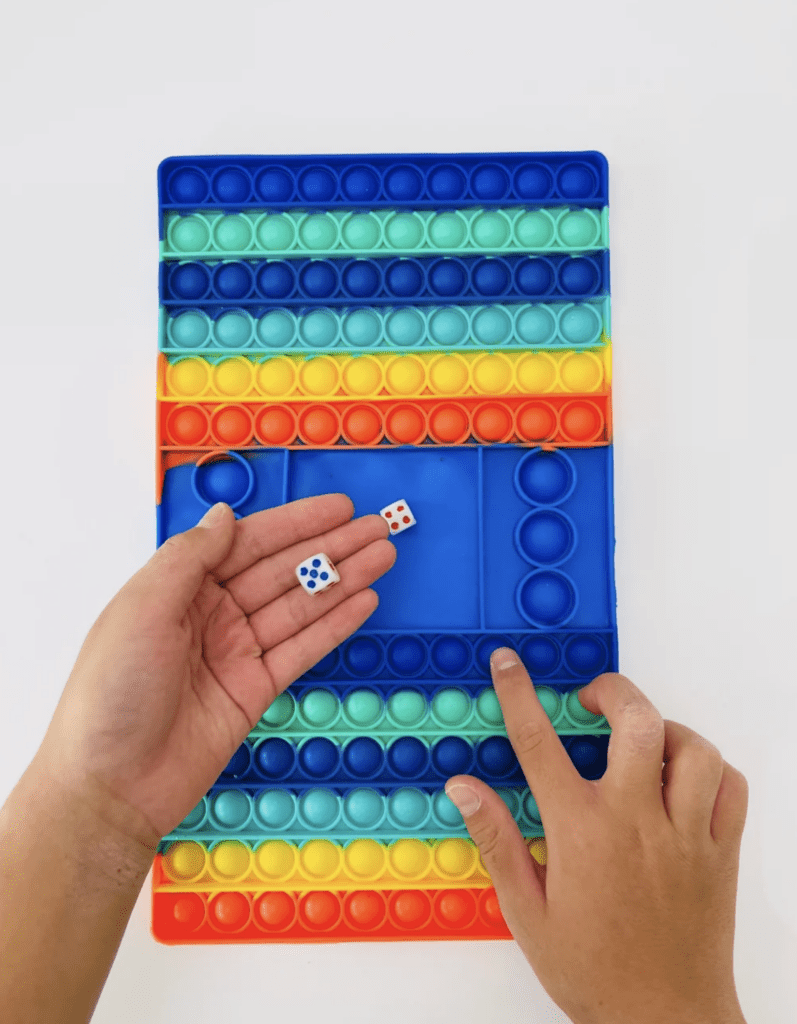 This fun Pop It board game doubles as a fun sensory activity for kids! They will love learning and counting with this brightly colored game perfect for preschoolers. The game features two die and is easy to play with one or more players!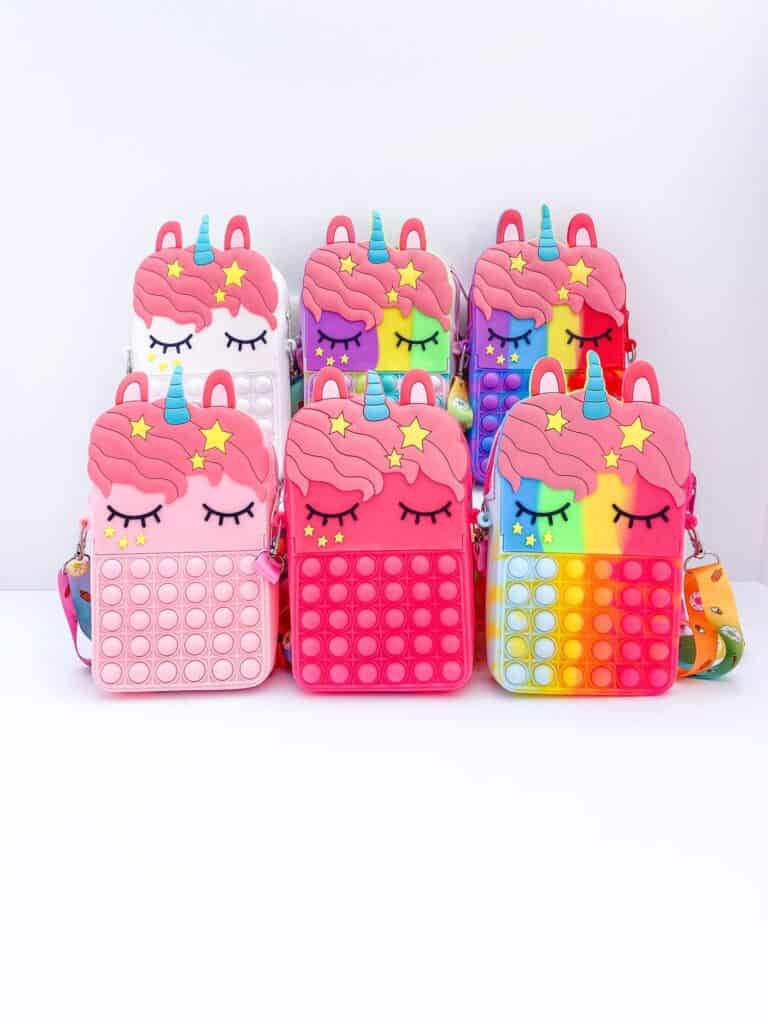 Looking for a fun and stylish way to keep your little one occupied? Look no further than the Unicorn Pop It Purse! This adorable purse comes with 30 pops that provide hours of sensory fun, and the adjustable strap ensures a great fit for all ages. Plus, it's the perfect size for your wallet, pencils, a small notebook, chapstick, makeup compacts, and more! This Pop It Purse is the perfect gift for the little girl in your life! Choose from six bright and beautiful style options, each crafted with food-grade silicone. The purse measures 8.5″ x 4.5″ x 1.5″, with an adjustable strap that reaches 11″ – 20″.
These unique necklaces are handmade with the highest quality materials, including an 18k gold-filled clasp finish. The Pop It is the hottest toy of 2022, and getting kids their own custom pop it necklace is guaranteed to put a big smile on that special face! In addition, 100% gift-ready necklaces will create an amazing pop-it party favor. This fun and stylish Pop It Fidget Necklace is perfect for keeping kids entertained and engaged.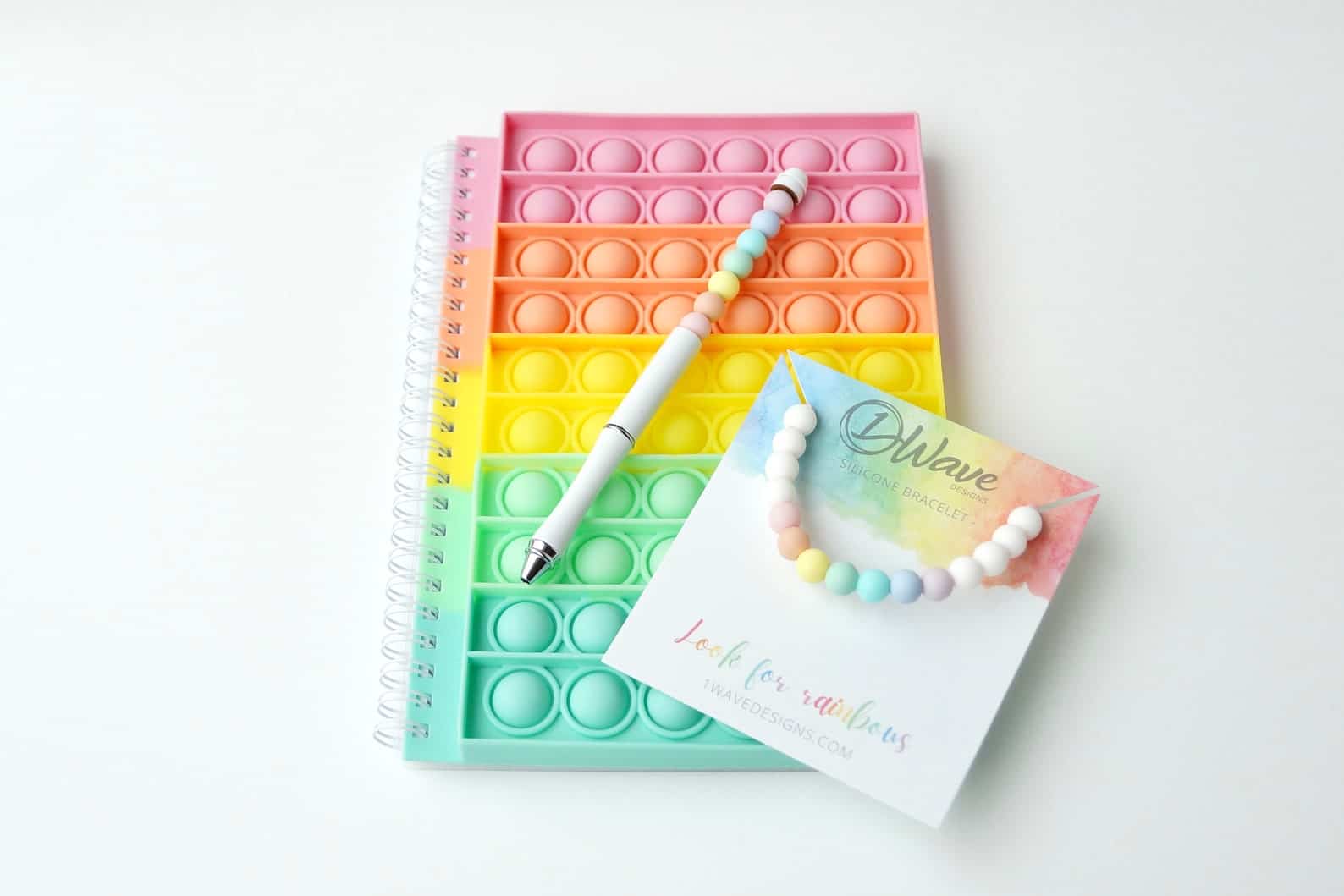 Look no further than silicone gift sets from 1 Wave Designs! These trendy, fun, and colorful sets are perfect for anyone who wants to reduce stress and anxiety. Each set comes with a unique bracelet and pen HANDMADE, as well as a pop-it notebook. The beads are made from non-toxic, odorless silicone that is waterproof and lightweight. They are also adjustable to fit any wrist size. The paracord is strong and can withstand fidgeting, twisting, spinning of beads. Soap and water easily clean the silicone beads.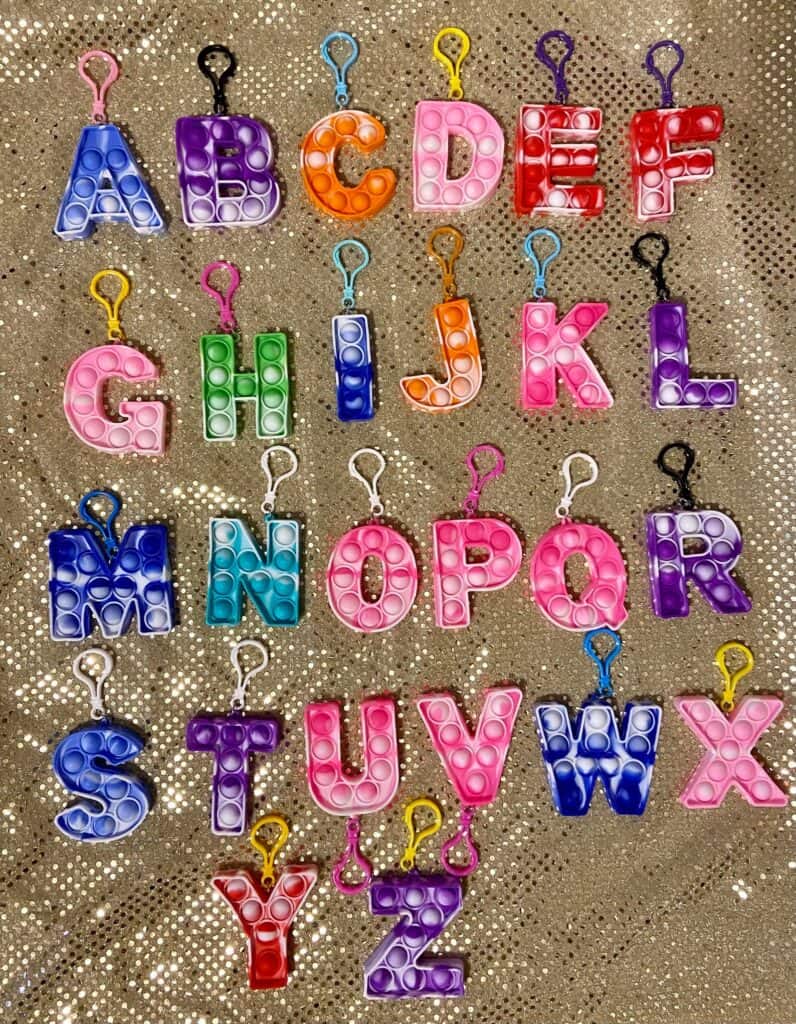 Is it important for you to find a way to relieve stress in your life? Check out the Push, Pop, Bubble keychain for some creative inspiration!! Each of these keychains is available in various vibrant colors, making them suitable for any occasion. It is as simple as squeezing and popping the brightly colored bubbles to help relieve tension and stress throughout your body. Because of their plastic hangers, they can be attached to just about anything with relative ease.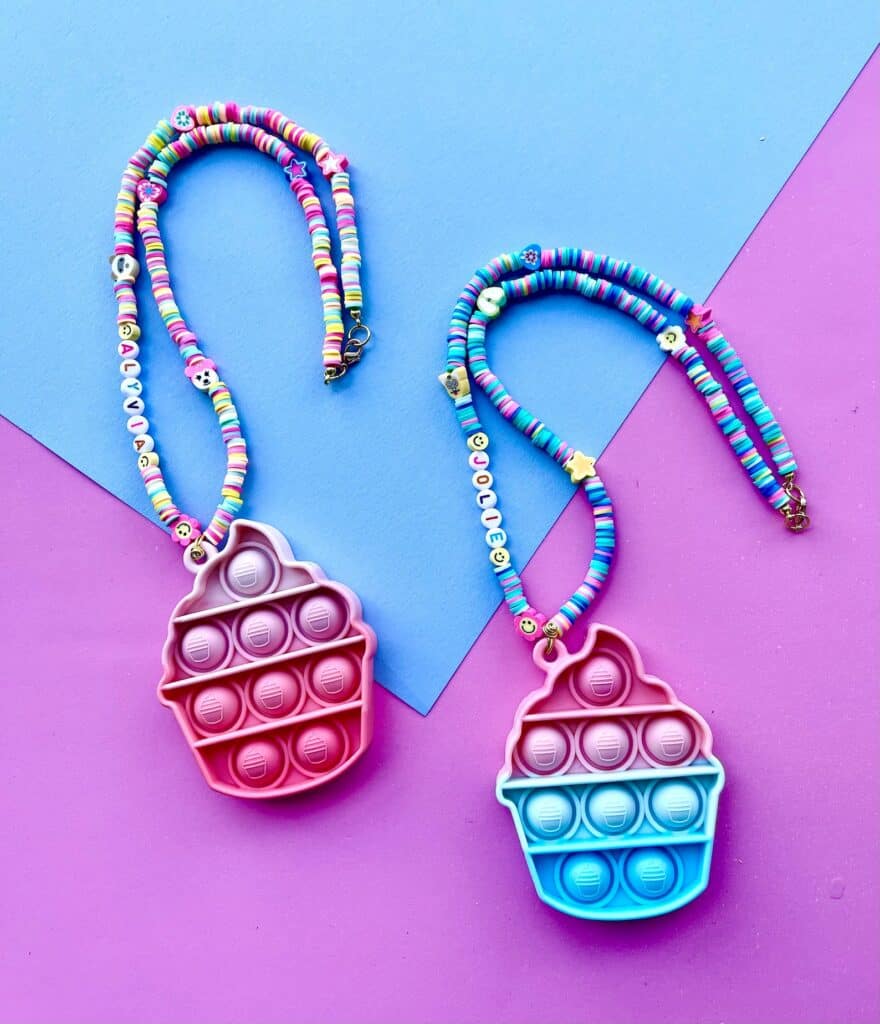 Looking for a unique and personalized gift for your favorite fidgeter? Look no further than this Jewelry Style Pop It Necklace with Cupcake Pop It! This one-of-a-kind necklace is perfect for kids of all ages and is handmade with the highest quality materials. The 18k gold-filled clasp finish ensures a lasting shine, while the rainbow of clay beads adds a touch of whimsy. Best of all, each necklace comes with its own personalized gift box and handwritten gift note. So give the gift of fun and excitement with this Jewelry Style Pop It Necklace with Cupcake Pop It!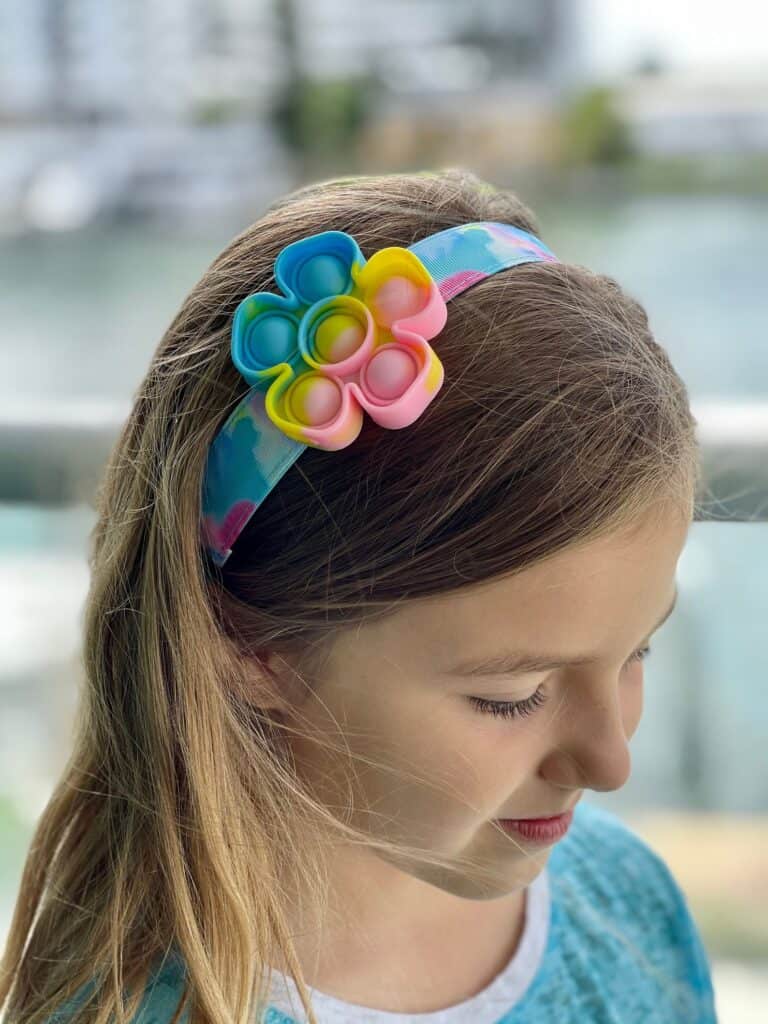 Looking for a fun and stylish way to keep your hair out of your face? Look no further than these Pop It Flower Tie Dye Headbands! These headbands are made with a velvet lining, making them non-slip and very comfortable to wear. They also come with a flexible back that adjusts to different head shapes. Plus, the fun tie-dye design is sure to add some style to any outfit. So grab one of these headbands today and start enjoying life's little moments!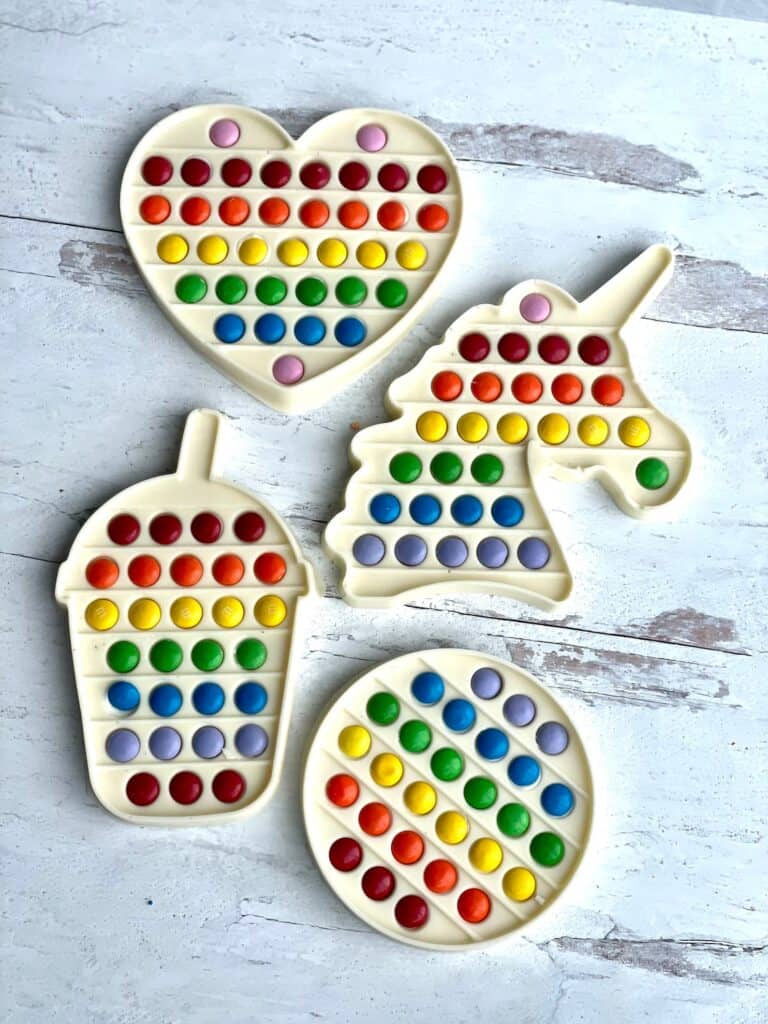 Looking for a fun and unique way to celebrate your next birthday? Look no further than these Chocolate Pop It party favors! These adorable chocolate favors are made from delicious dark, white, or milk chocolate and are sure to put a smile on everyone's face. Plus, they're the perfect size for snacking on the go – so you can enjoy them anytime, anywhere. Want to make your own? Check out how easy they are with this DIY chocolate Pop It tutorial.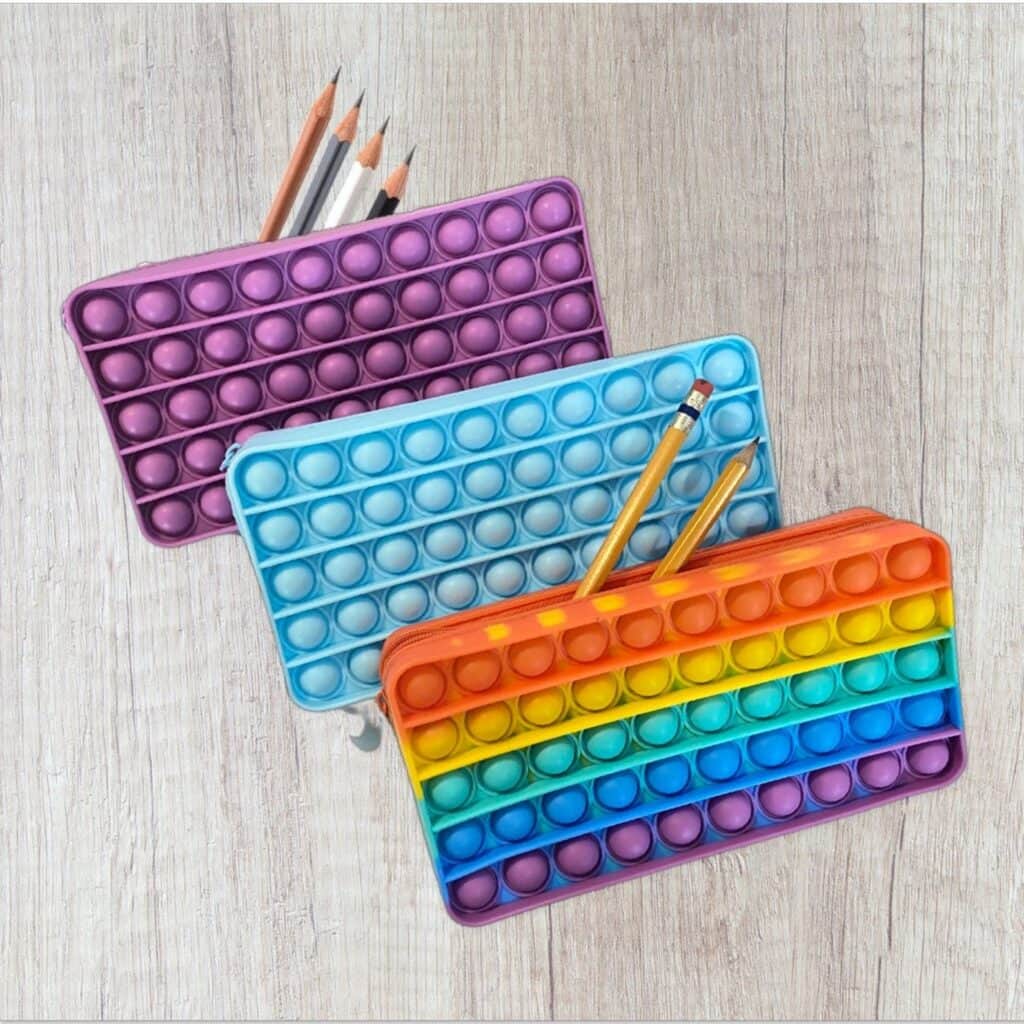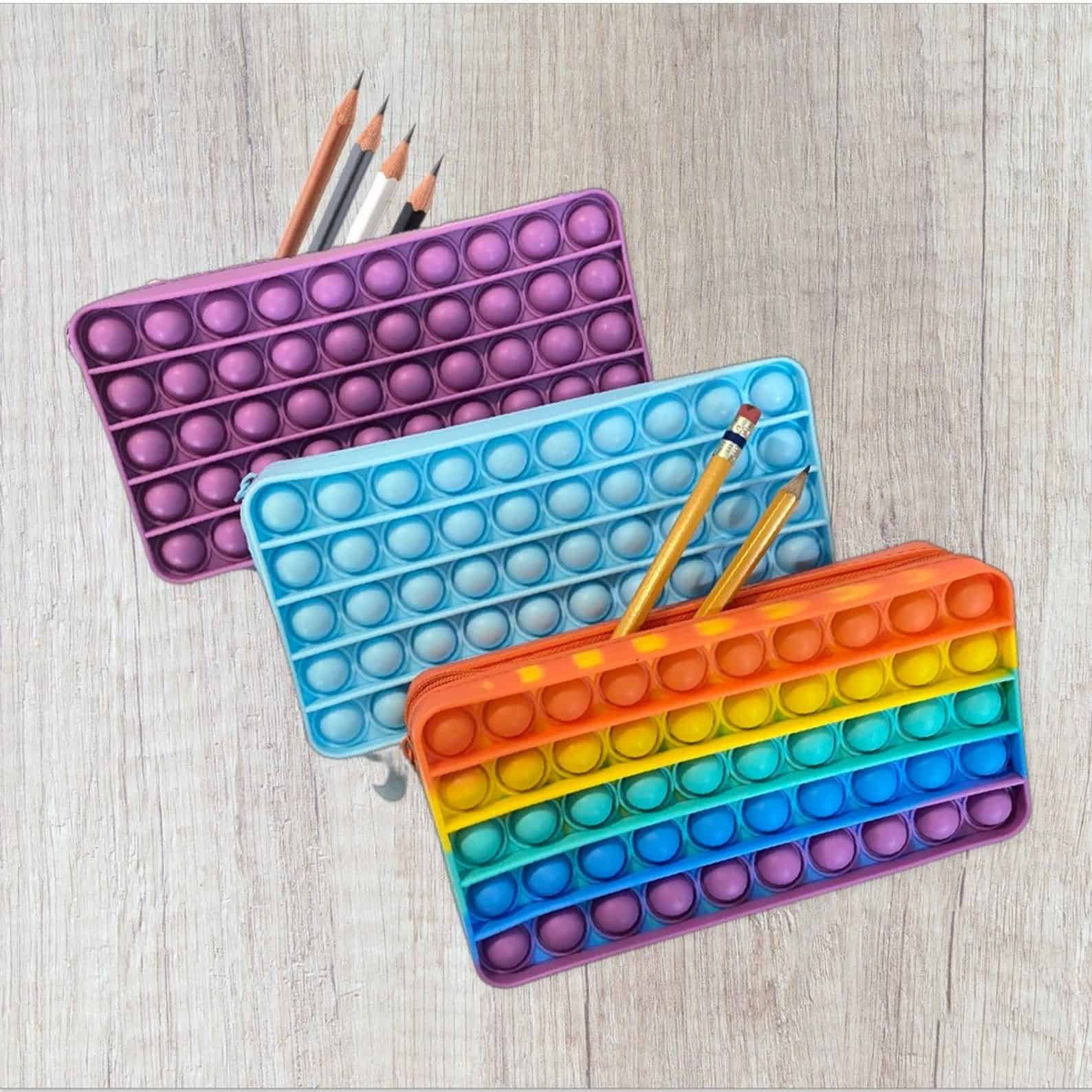 Are you tired of the same old pencil cases? This Pop it fidget pencil case will add a splash of color to your collection! This pouch, made of silicone, is easy to clean and comes in a variety of bright colors. The Pop's design also makes it ideal for practicing fine motor skills, which is another benefit of using it. Using this Pop its fidget pencil case, you can keep your desk or backpack in tip-top shape.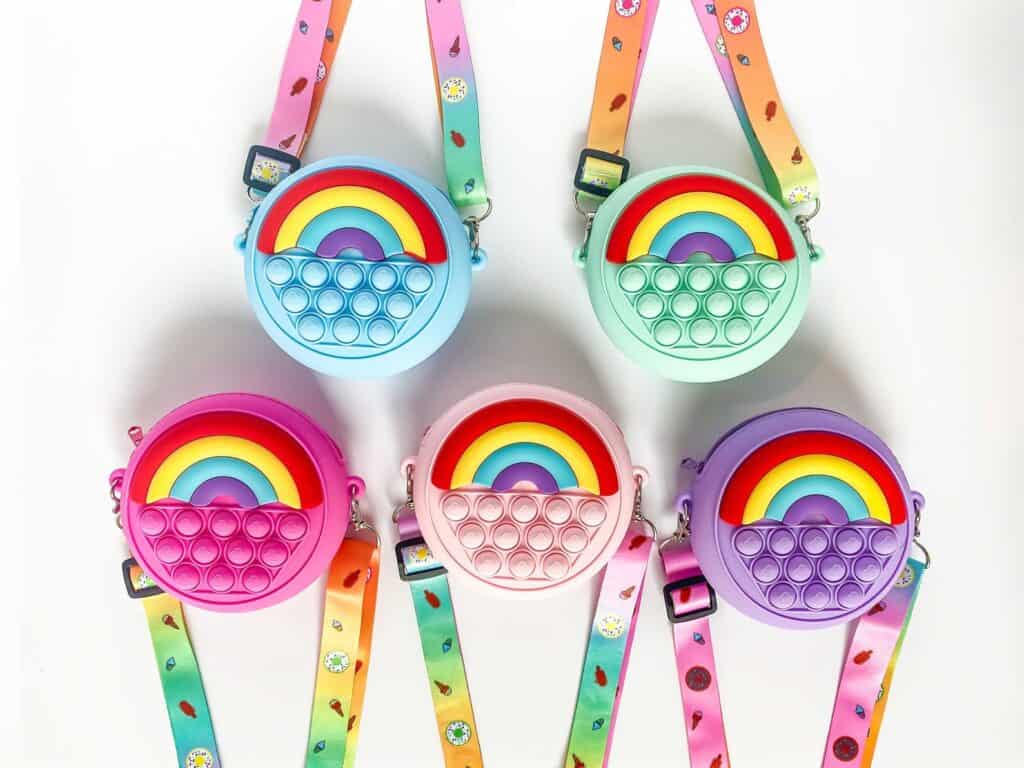 Cute, round and so squishable, these adorable rainbow Pop It purses come in 5 bright colors. They feature 31 total pops (front/back) with a sweet cloud for endless sensory fun. The strap is adjustable making it perfect for any age!
Takeaway
Pop it gifts are an excellent idea for anyone! In the world of pop it gifts, there is something for everyone. You can have any color or style that you want.
It's also a good thing to know that because these pop hits are so inexpensive if you happen to lose them, they're not a big deal and don't hurt your wallet as much as an expensive toy would.
You Might Also Like