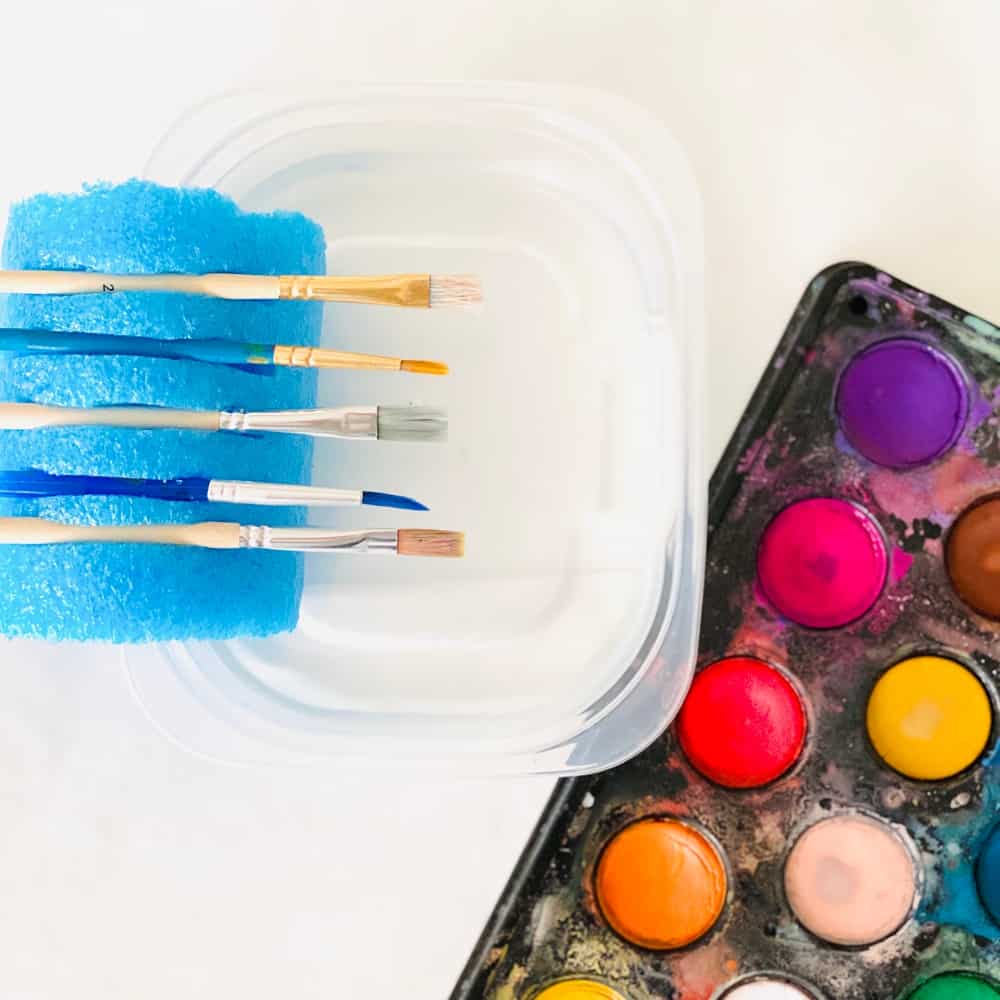 Follow us on Instagram for more fun ideas for kids!
Watch the video below to see how easy and fun it is to make this Counting Hand Math Learning activity. Make sure to subscribe to our YouTube channel for more fun videos!
This Pool Noodle Paint Brush Hack is a handy way to hold your paint brushes while using watercolor paints and painting! A great art hack for kids to keep paint brushes steady while making art.
We're all about using pool noodles lately in all our arts and crafts project and this Pool Noodle Paint Brush Hack is no exception! I can't take the credit for this, I've seen the hack floating around Pinterest for a while (if anyone knows the original source, let me know so I can credit).
It's really a neat trick to hold your paint brushes, especially handy while using watercolor paints when you need a water container to dip your brushes in. This handy art hack will take you all of 5 minutes to create!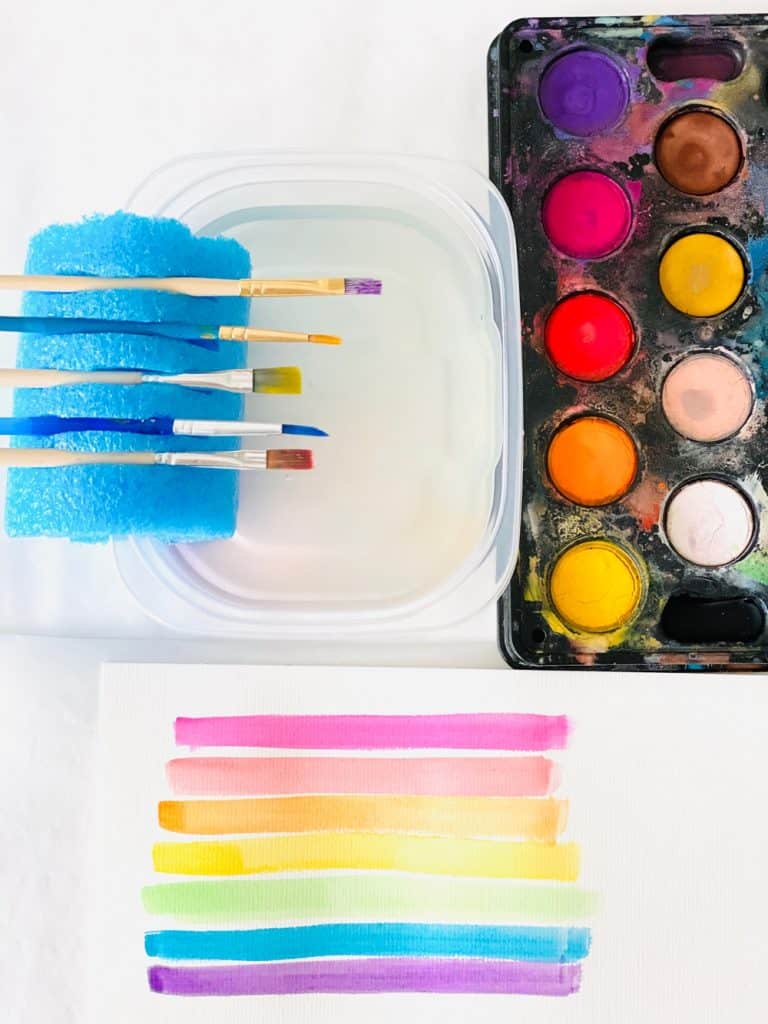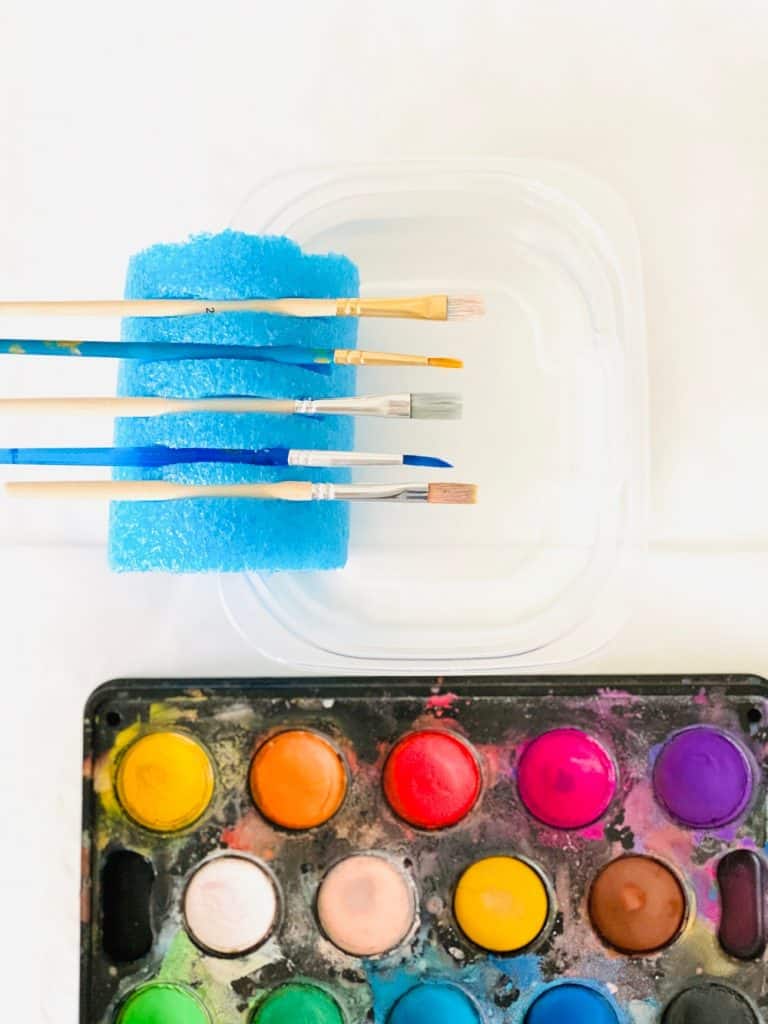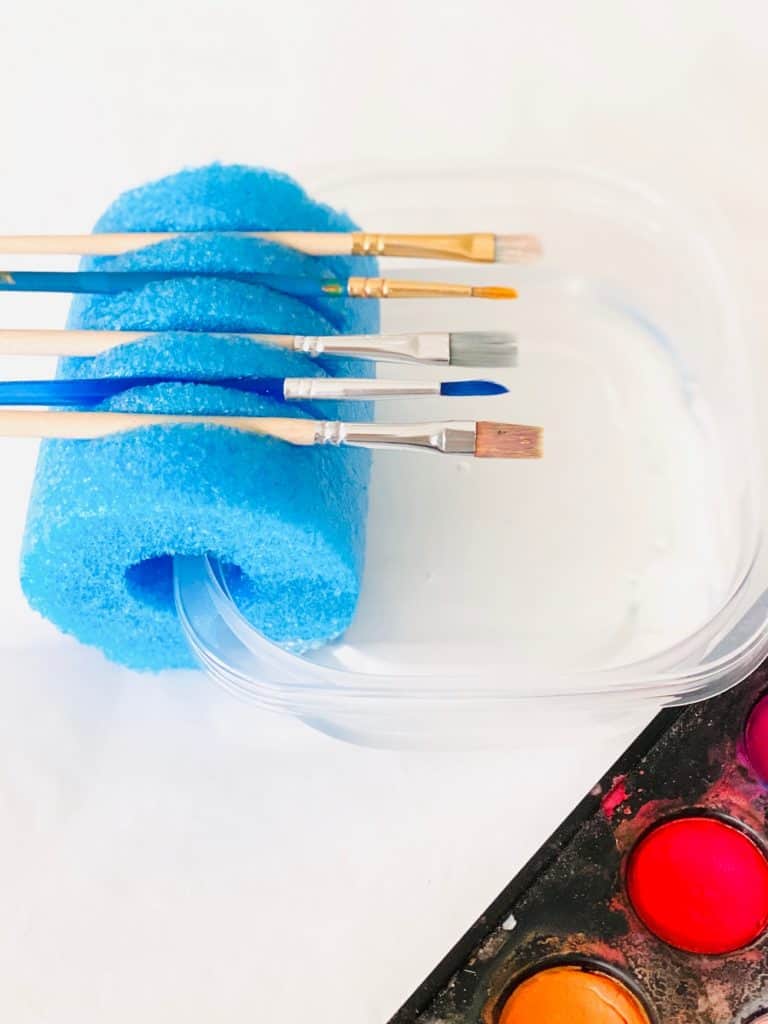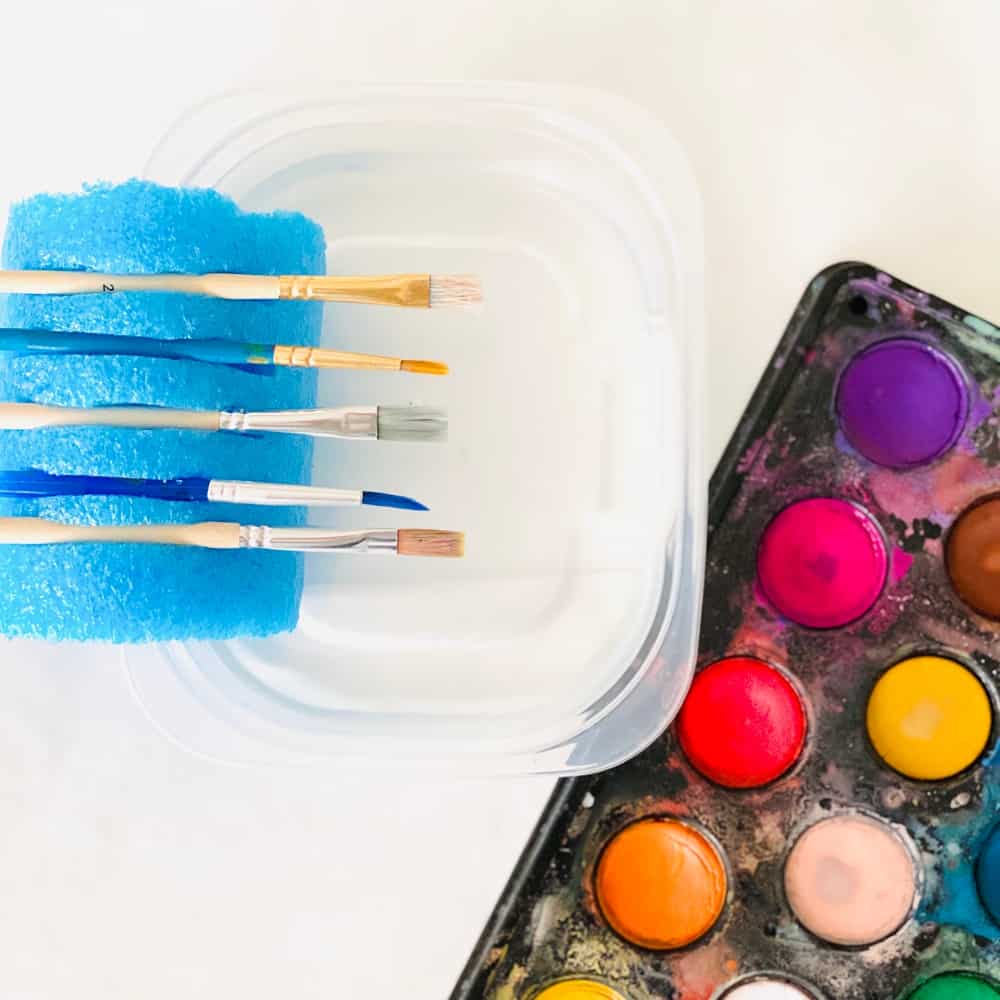 Pool Noodle Paint Brush Hack – Materials:
Piece of pool noodle (how long is up to you on how many paint brushes you want to fit)

Shallow plastic container

Paint brushes

Craft knife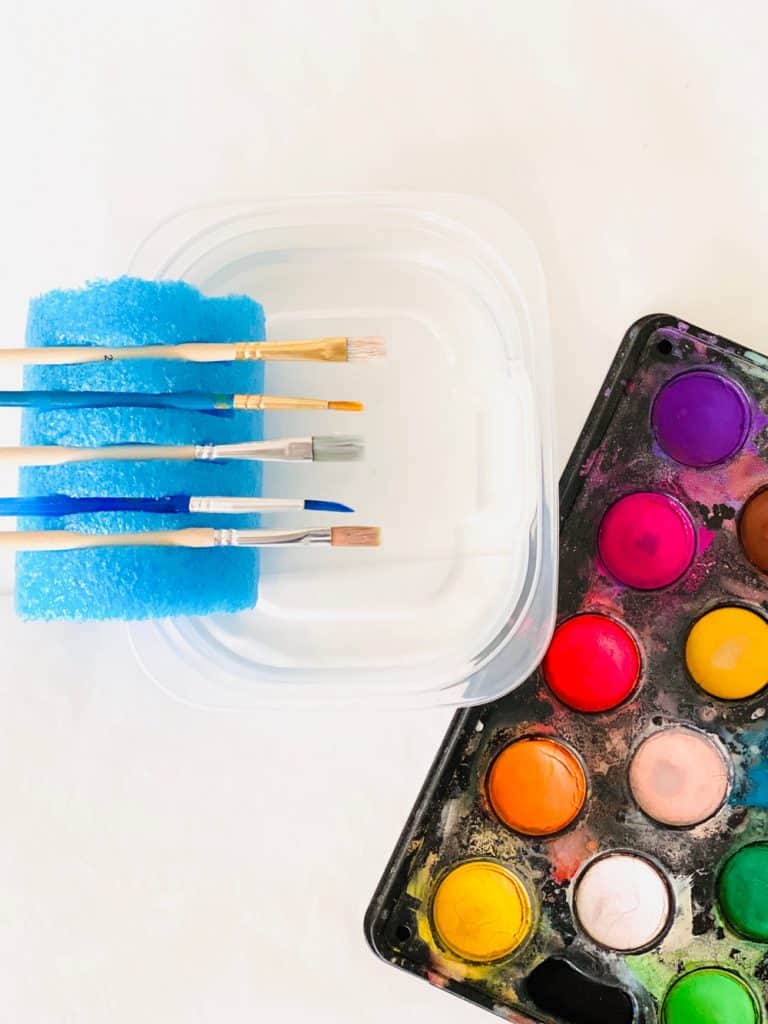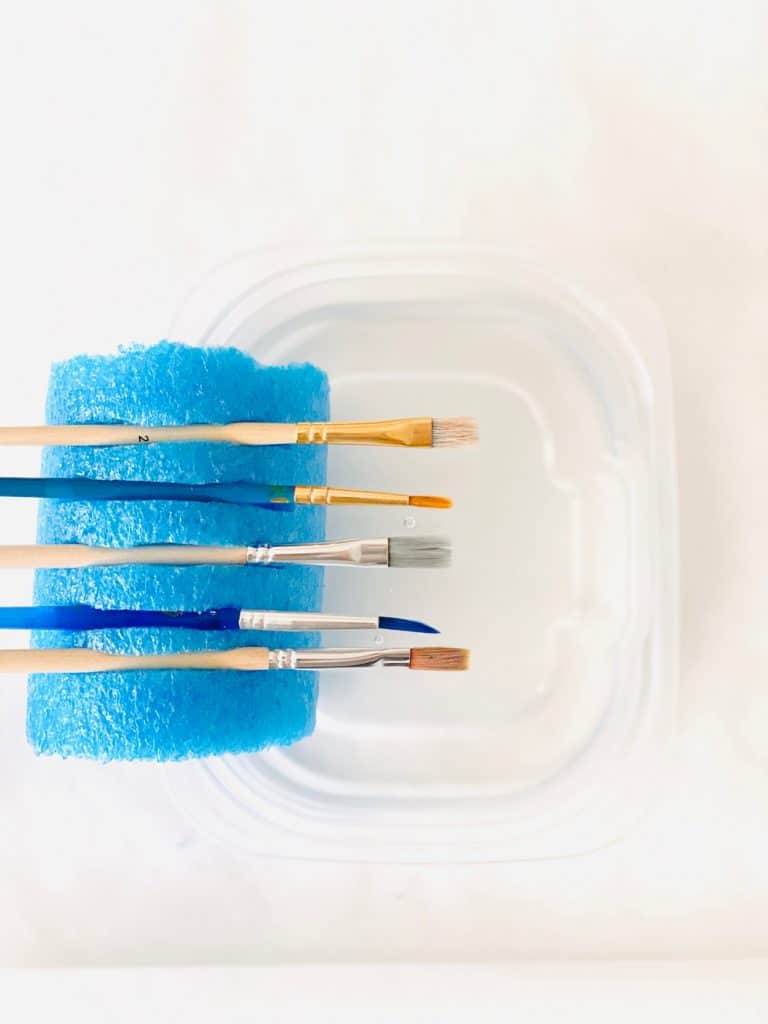 INSTRUCTIONS:
Watch the video in this post to make this neat Pool Noodle Paint Brush Holder.
Step 1. Cut a slit down one end of the pool noodle, about 1/2 inch wide. That will insert on your plastic container lip.
Step 2. Cut slits about 1/8″ wide or depending on the size brush handles you want to fit on the top part of your pool noodle (opposite from the first slit).
Step 3. Insert your pool noodle to the container's edge and add your paint brushes on top. That's it!
Now you have a paint brush holder and water color dipping container all in one. So smart!
You Might Also Like: