Chance are you've busted out the pool noodles this summer for lots of fun water and swim play. But once the weather cools down, hang on to those nifty floaters and turn them into playful crafts for the kids. Make imaginative toys like blocks, popsicles and light sabers. Or creative a fun outdoor summer activity like a water wall, race track, or awesome car wash for all those wheels. These creative ideas and more will be sure to keep your kiddos playing happily through summer's end and beyond.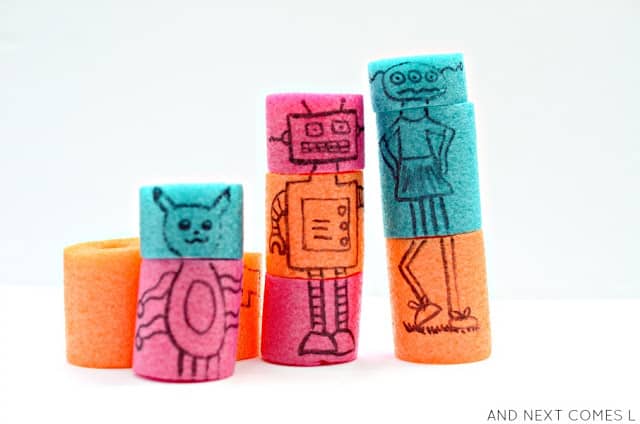 Pool Noodle Blocks (via And Next Comes L)
Play mix and match blocks with these clever and cute pool noodle blocks.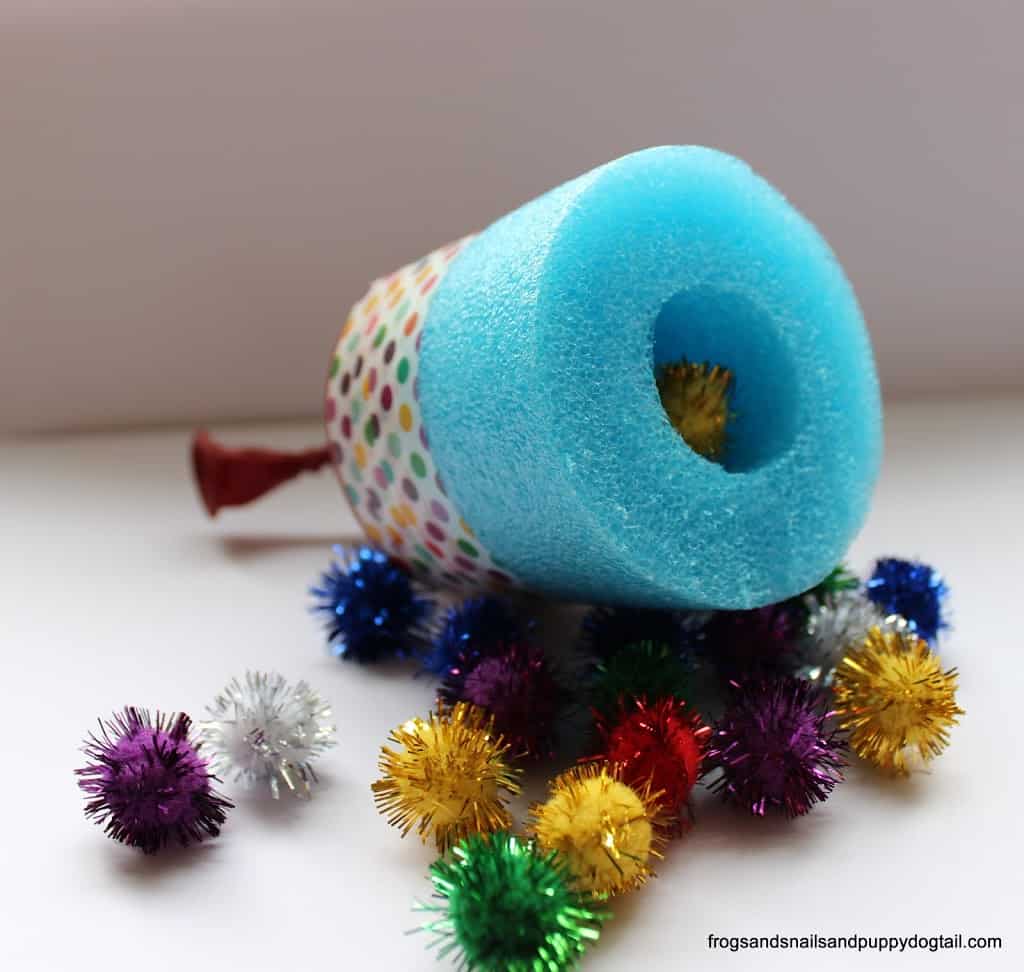 Pom Pom Shooters (via Frogs and Snails and Puppy Dog Tails)
It's no secret kids love throwing things. Create an afternoon of fun with this awesome pom pom pool noodle shooter.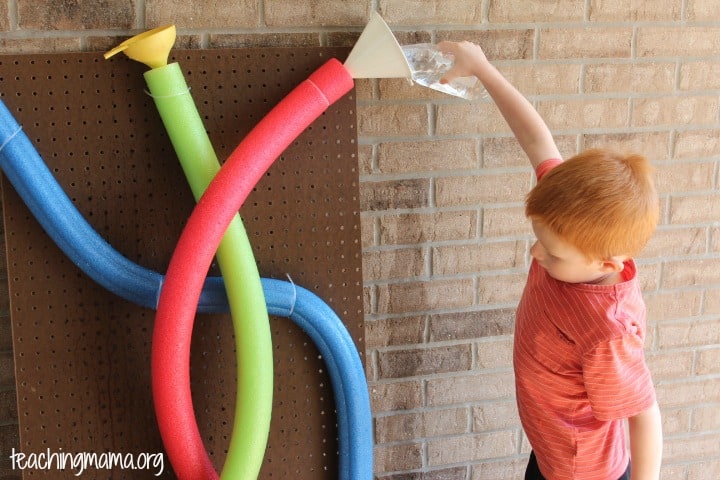 Pool Noodle Wall (via Teaching Mama)
This creative outdoor activity will keep the kids cool and entertained as they pour water to their little hearts' content.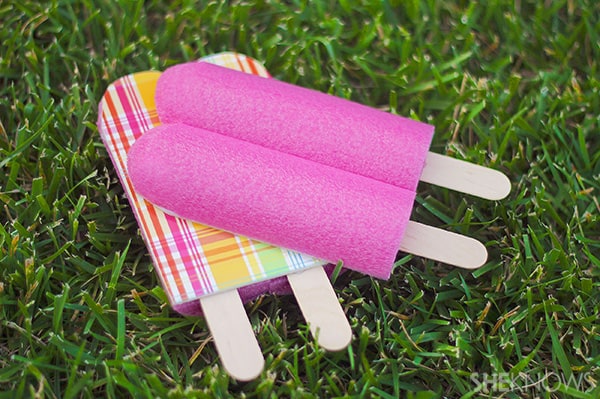 Pool Noodle Popsicle Cards (via She Knows)
Who can resist a cute card? Show kids how to make this summery card they can hand out to friends to keep in touch once summer's over.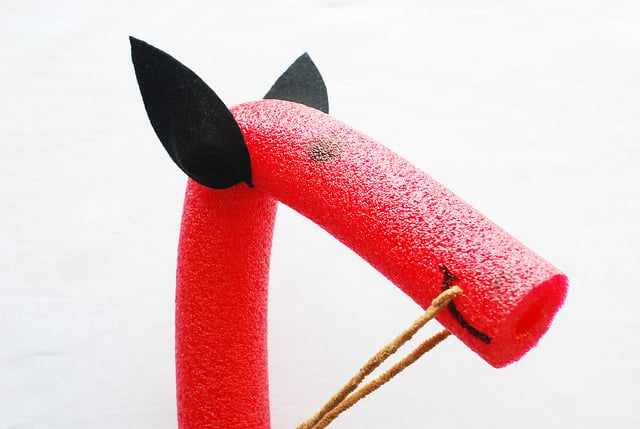 Pool Noodle Hobby Horse (via Wild Olive)
Giddy up and give this imaginative craft a whirl for loads of imaginative pretend play.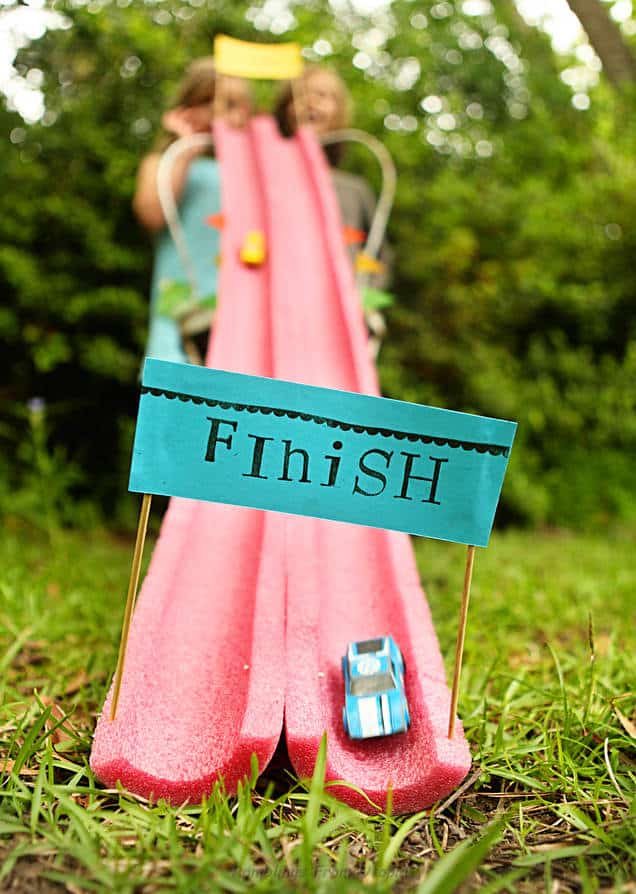 Pool Noodle Race Track (via Ramblings from Utopia)
Ready, set and go make this super easy pool noodle track for your little speed racer.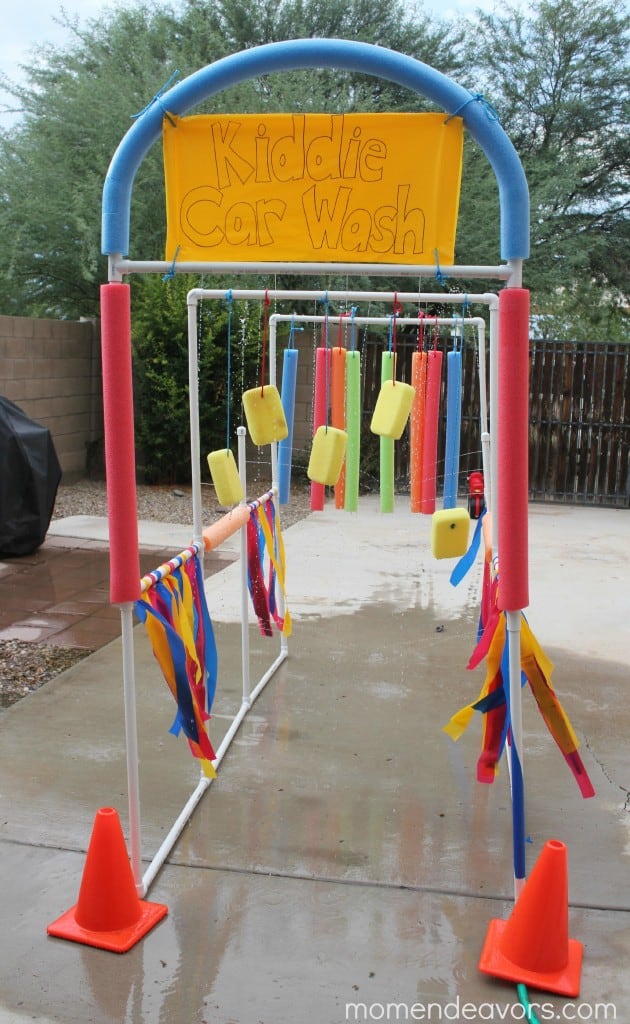 Pool Noodle Car Wash (via Mom Endeavors)
This is a project that takes some time but is so worth doing. Give the kids and their wheels a good scrubbing with this super fun mini car wash.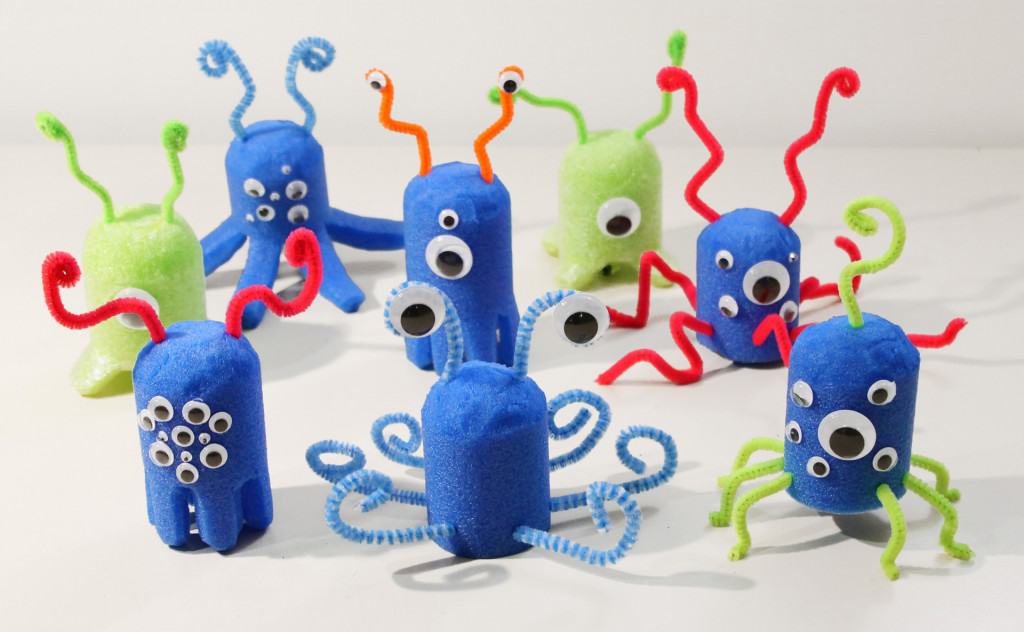 Pool Noodle Aliens (via Destination Femme)
Turn pool noodles into cute googly-eyed monsters and aliens with this open-ended craft kids can make.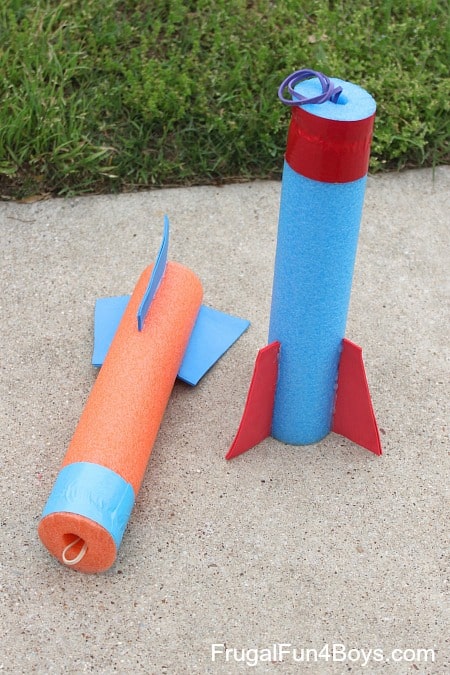 Pool Noodle Rocket Flinger (via Frugal Fun 4 Boys)
Not only are these pool noodle rockets cool looking, they also take flight and shoot through the air!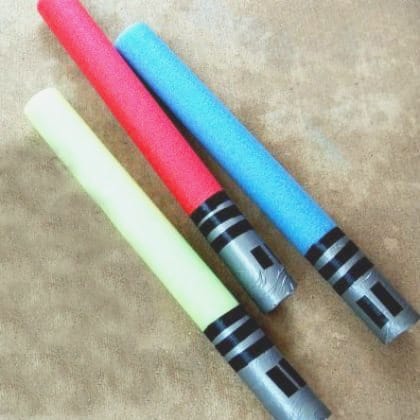 Pool Noodle Light Sabers (via Disney Family)
May the force be with you with these clever pool noodle light sabers. Wouldn't they be fun for a pool party?
What are your favorite pool noodle crafts? Check out more fun outdoor games and activities.