Make a fun balloon powered
DIY car
from just a few pieces of recycled materials like a juice box and bottle tops. Chances are you have all the materials you need for this entertaining craft right at home. It's also an easy project that young children can make from start to finish. Read more below for details on how to make this cool recycled balloon car.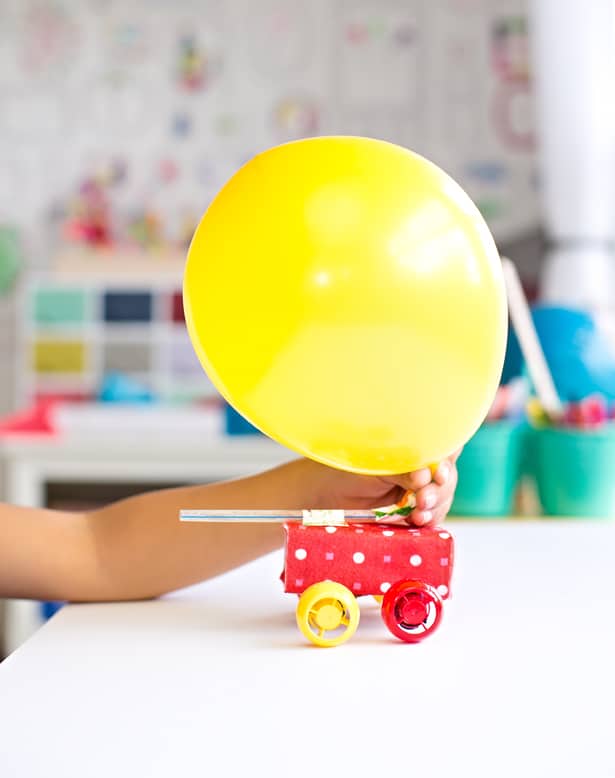 Balloon Powered Recycled Juice Box Car – Materials:
– Empty juice box
– 4 bottle tops (the ones from fruit or baby squeezers)
– Small piece of molding clay (any type will do)
– Two small skewers or one long one you can cut down to size
– 3 straws (one needs to have the flexible head)
– Duct tape
– Balloon
– Felt fabric, glue (optional if you want to decorate your box, but not necessary)
Instructions: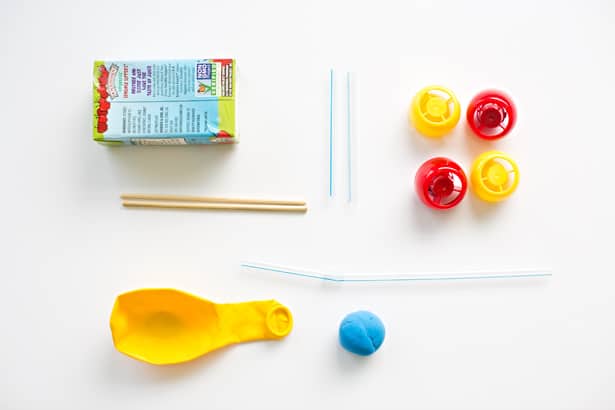 Step 1. Wrap your juice box in your felt fabric and glue down (optional and purely decorative)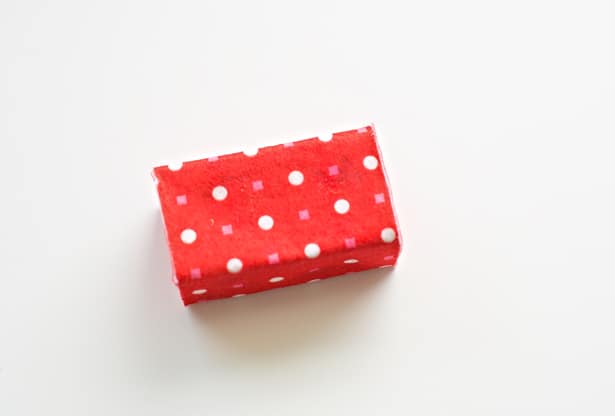 Step 2. Add some clay to your caps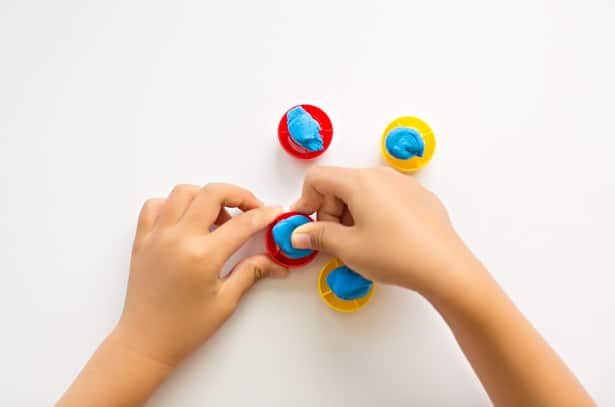 Step 3. Prepare your car axles. You want to cut two skewers that are slightly longer than your straws and that will extend over your juice box. Place your skewer inside the cut straw and then attach to the "wheels' or caps pushing down the clay to hold the skewer in place.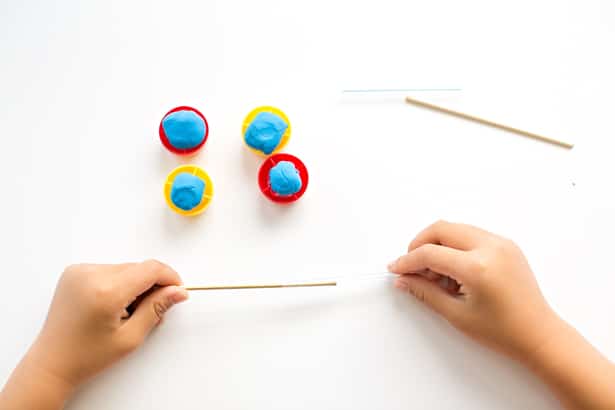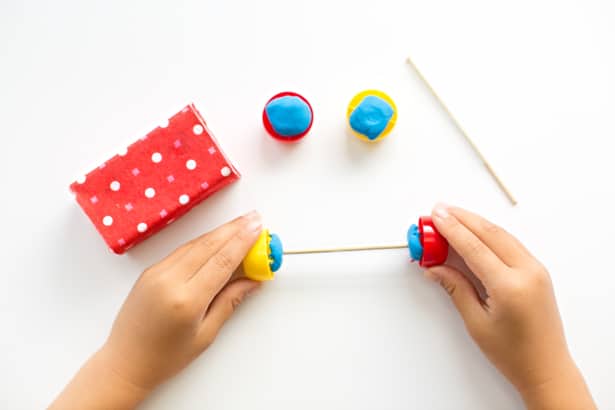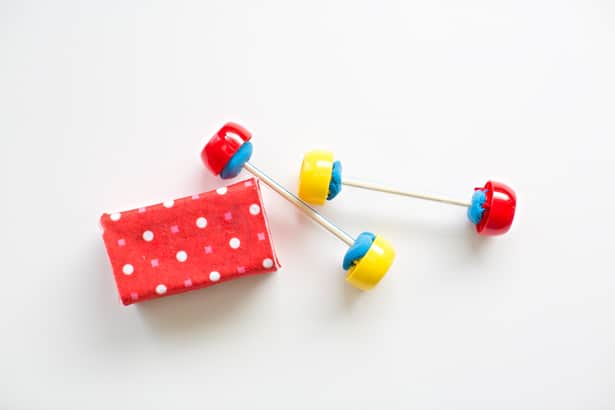 Step 4. Take a straw and place your balloon over the bendable head part. Secure down with duct tape, leaving no gaps so you can use the straw to blow up the balloon.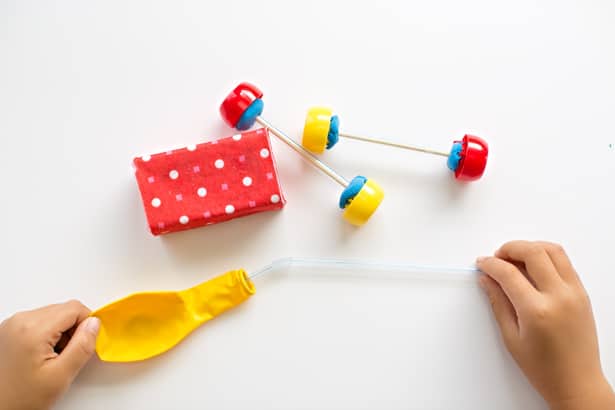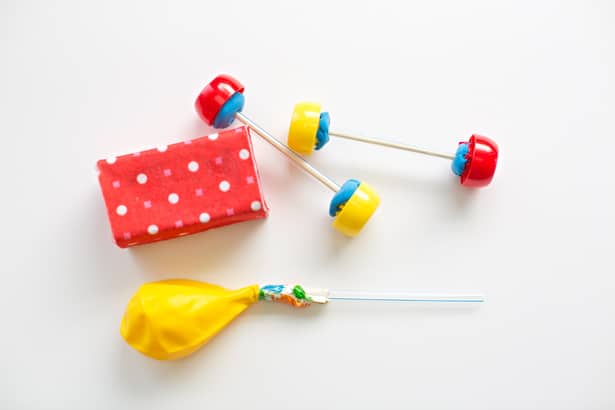 Step 5. Use duct tape to place your axles and wheels on your juice car. They will still roll, the tape holds it down but the straw will still move as the car moves.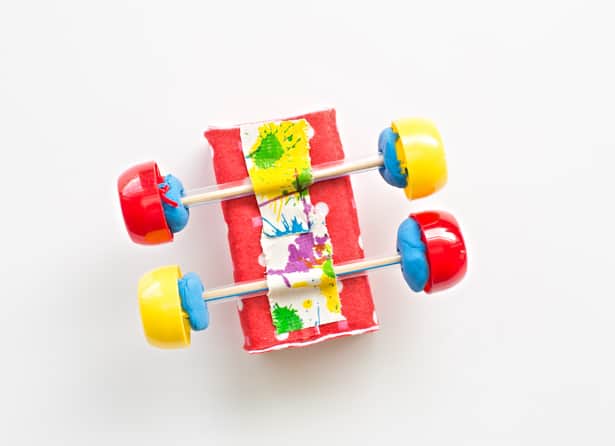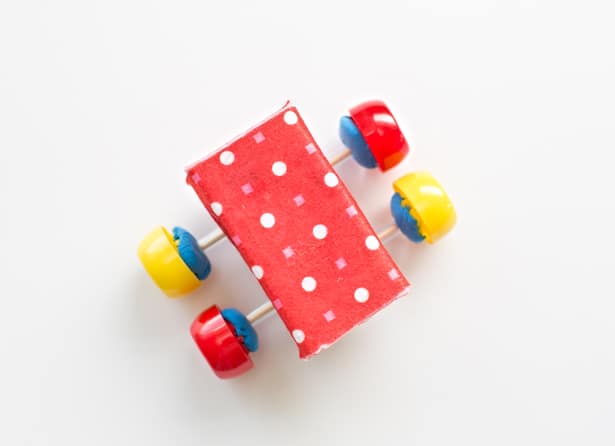 Step 6. Use duct tape to place the straw with balloon on top of your car.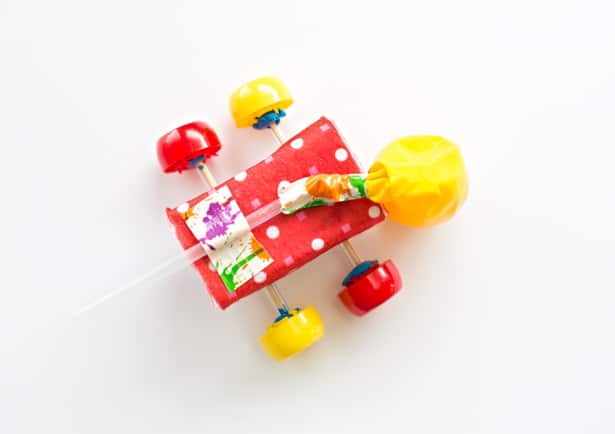 You're done and now it's time to blow up the balloon and watch the car go!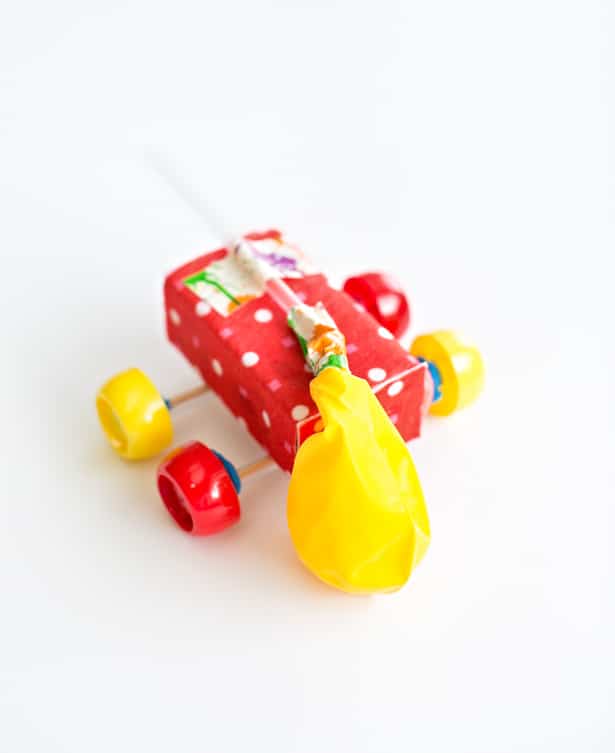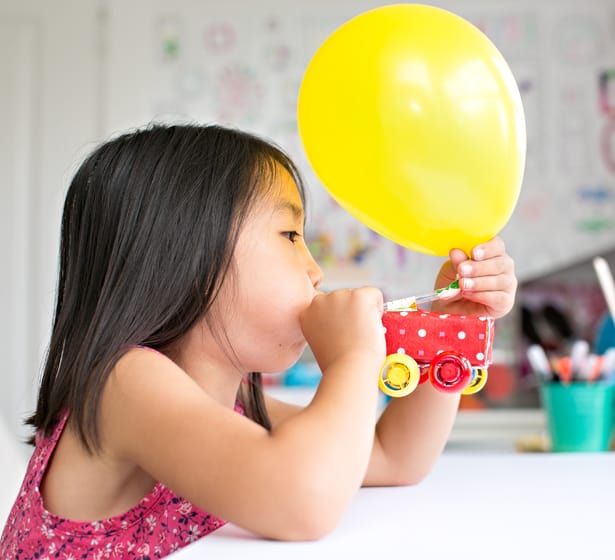 Make sure too watch the video above the post to watch it in action.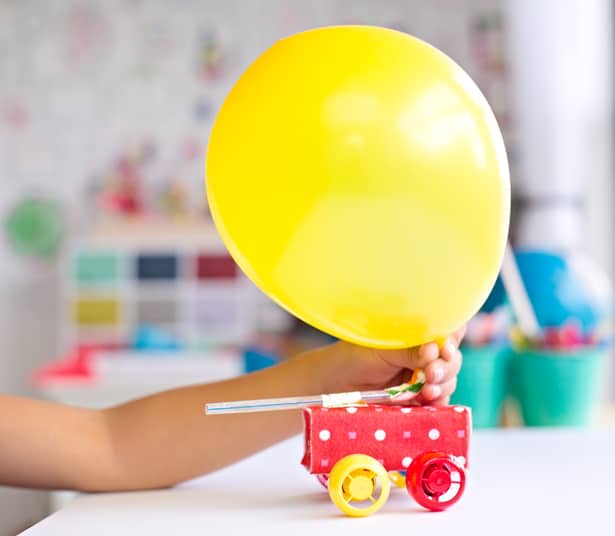 Have you ever made a car toy? Let us know in the comments!
Check out more fun car DIY's and creative projects for kids here.