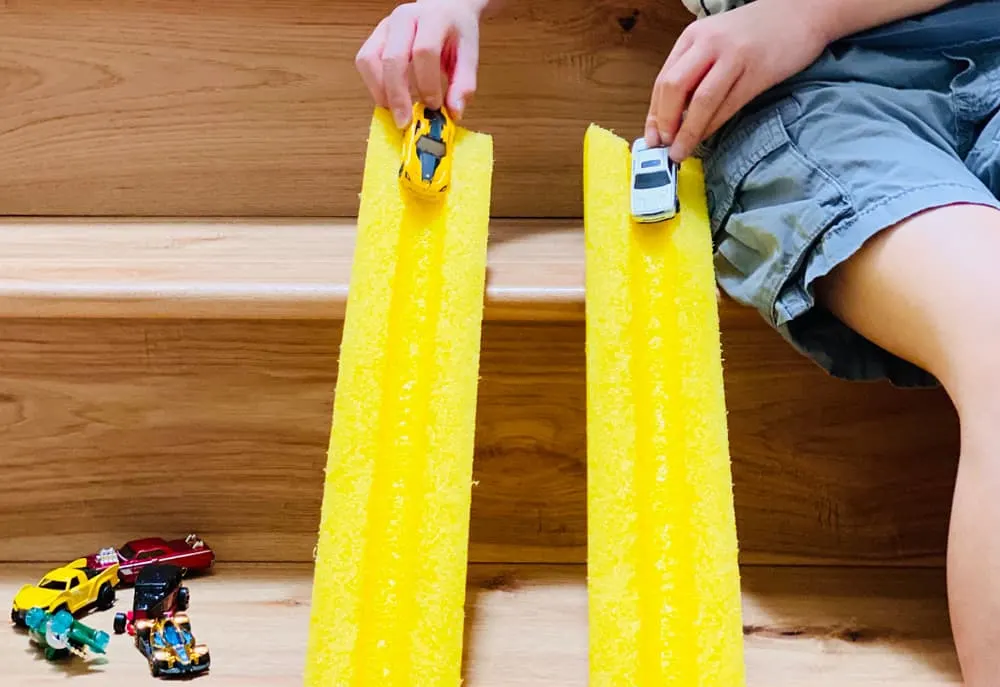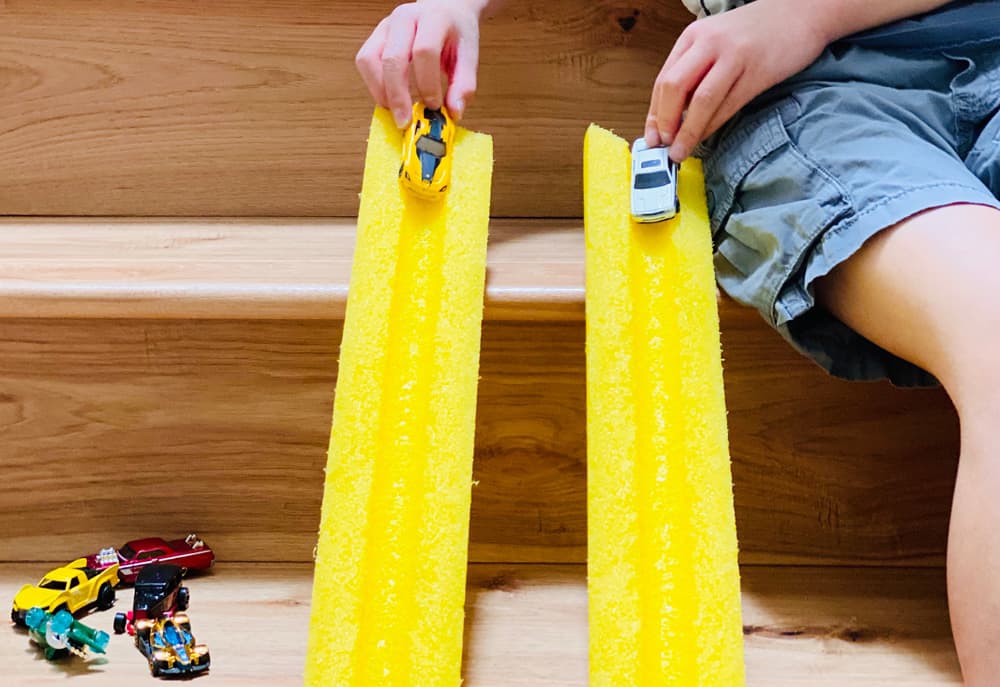 Follow us on Instagram for more fun ideas for kids!
Watch the video below to see this creative Pool Noodle Car Ramp in action. Make sure to subscribe to our YouTube channel for more fun videos!
This Pool Noodle Car Ramp is a creative way for kids to play with toy cars and encourages building and engineering skill!
Have you ever picked up a pool noddle and imagined it as something else? We have several lying around and decided to cut one in half to build car ramps! This pool noodle car ramp was one of the easiest DIY's we've ever made and kept the kids engaged for a super fun car-filled afternoon.
My kids love racing their cars around and basically find anything lying around that they can turn into a car ramp.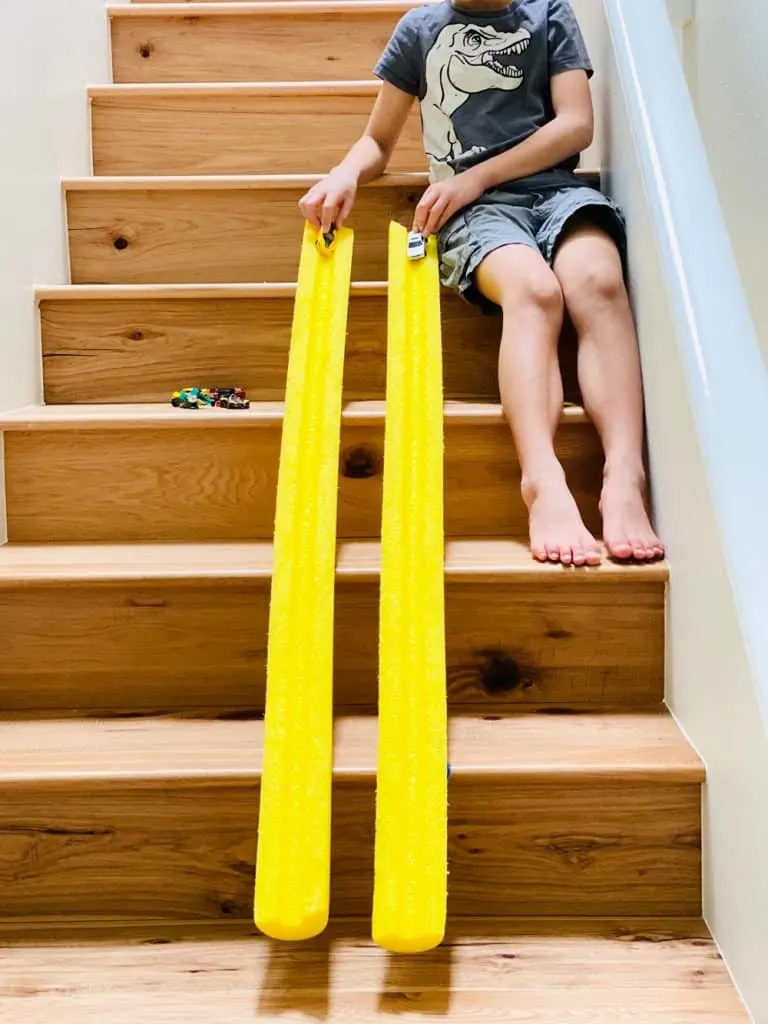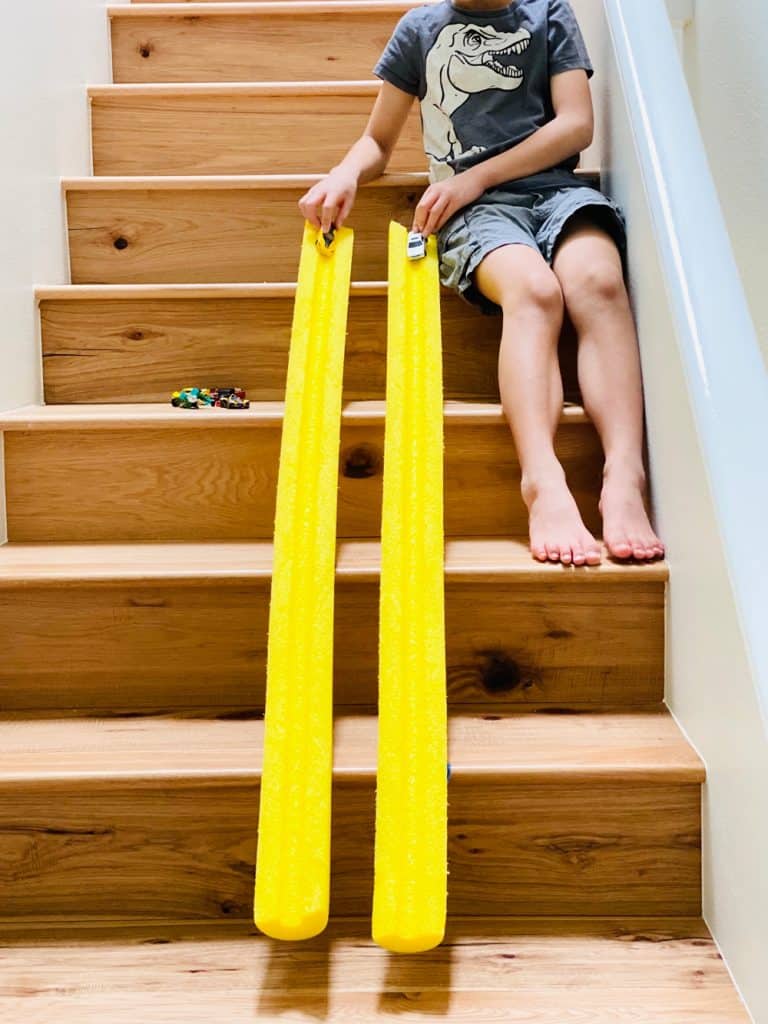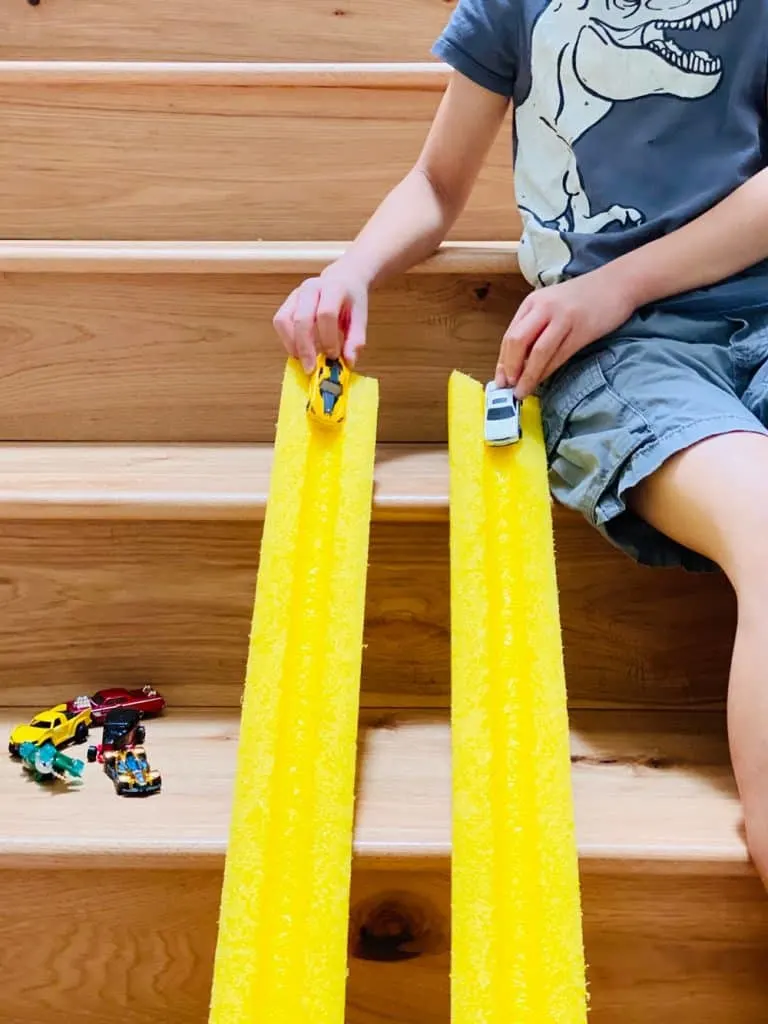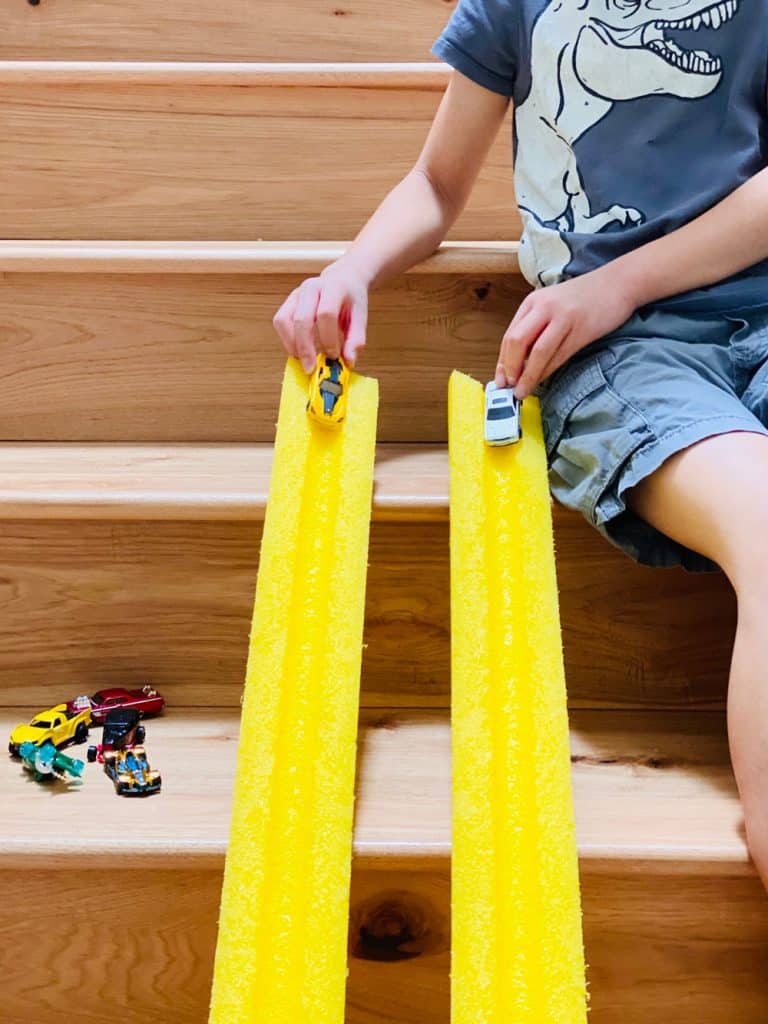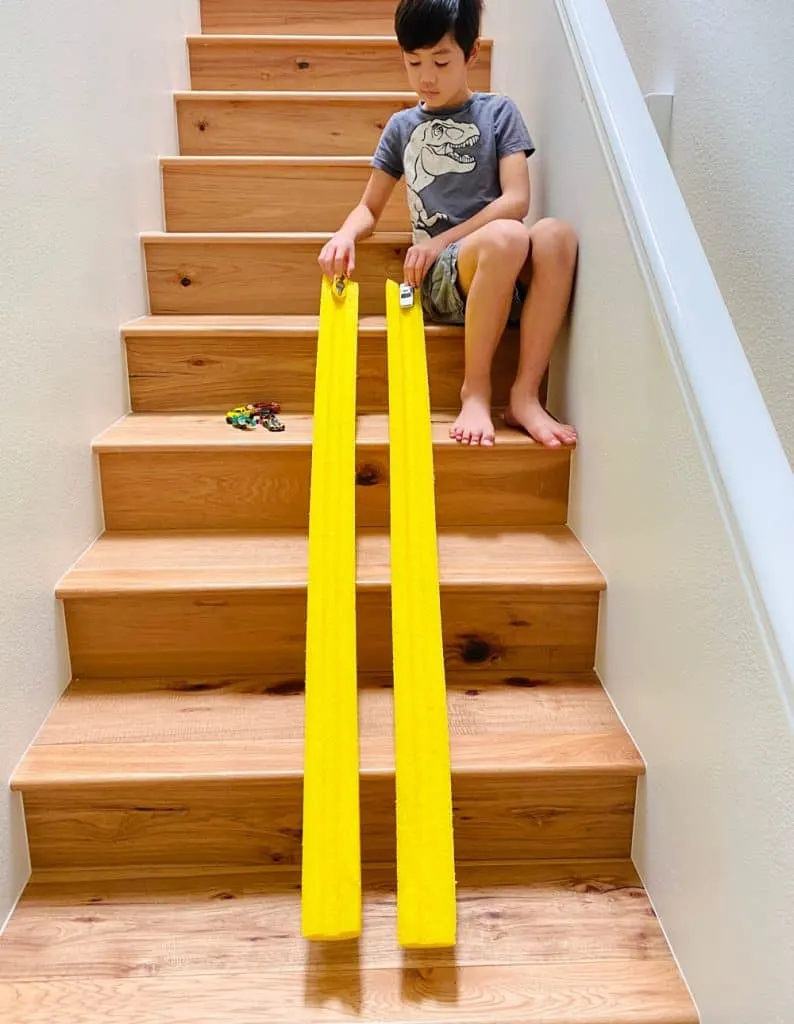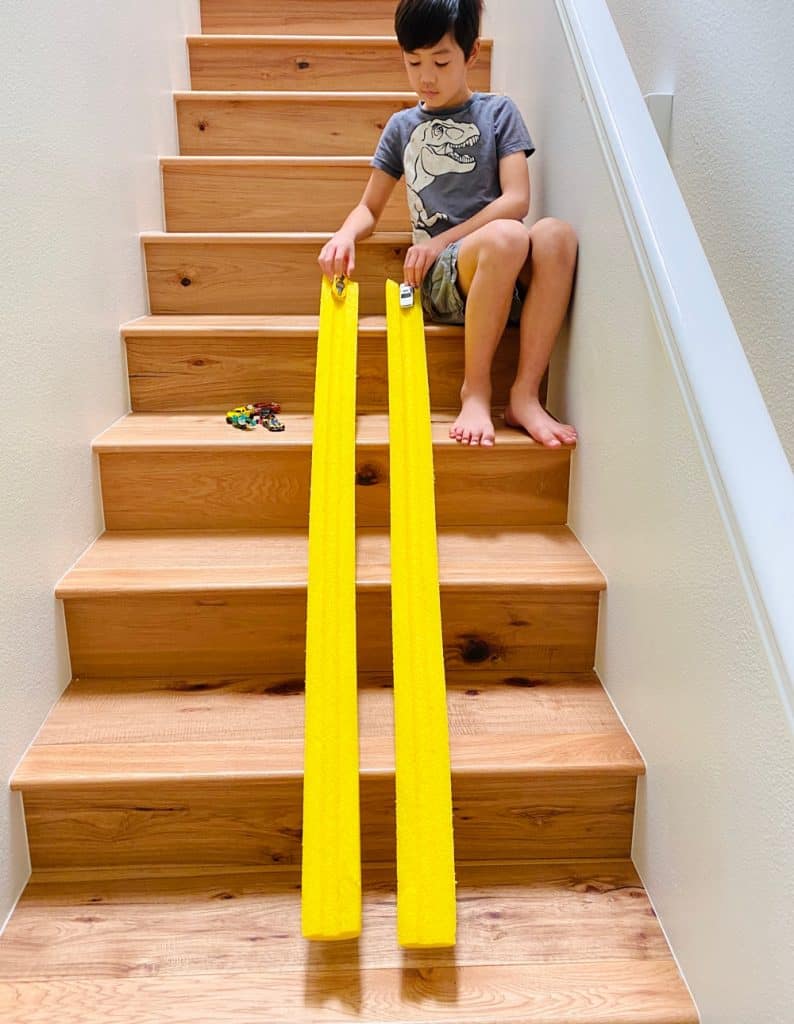 How do you make pool noodle car ramps?
It was easy to imagine a pool noodle as one since it has curved edges. All we did was slice the tube down in half and we had two ready ramps ready to play!
Using a serrated knife worked best. Of course you want to go slowly and down the pool noodle very carefully. Only adults should attempt to cut the pool noodle.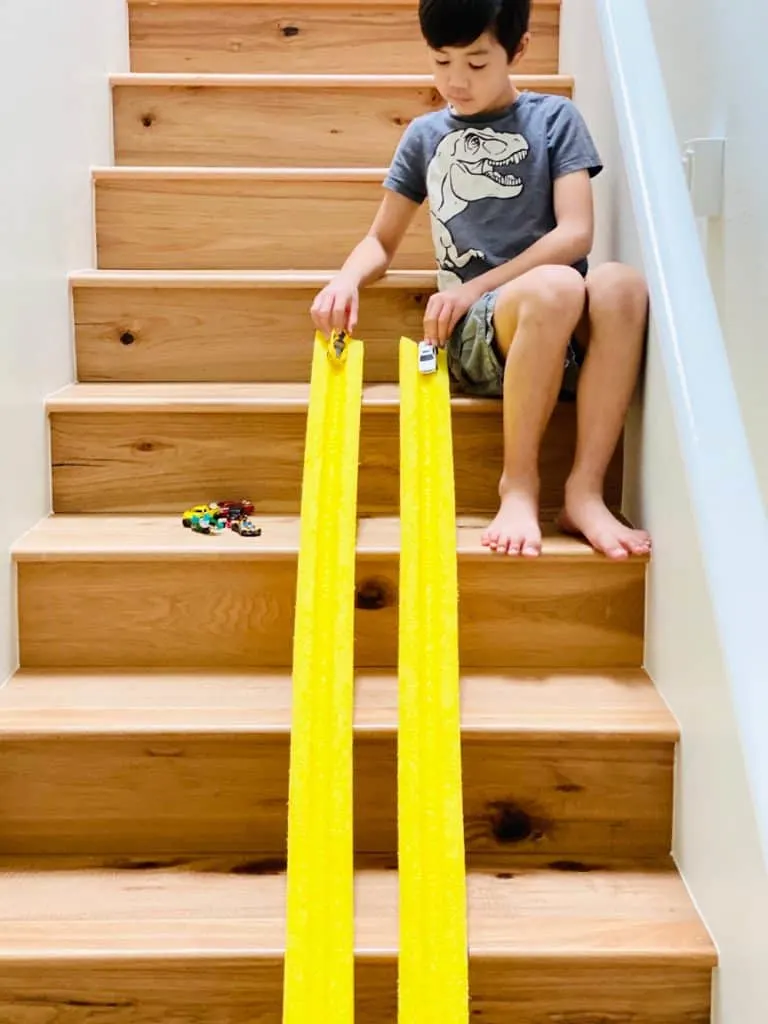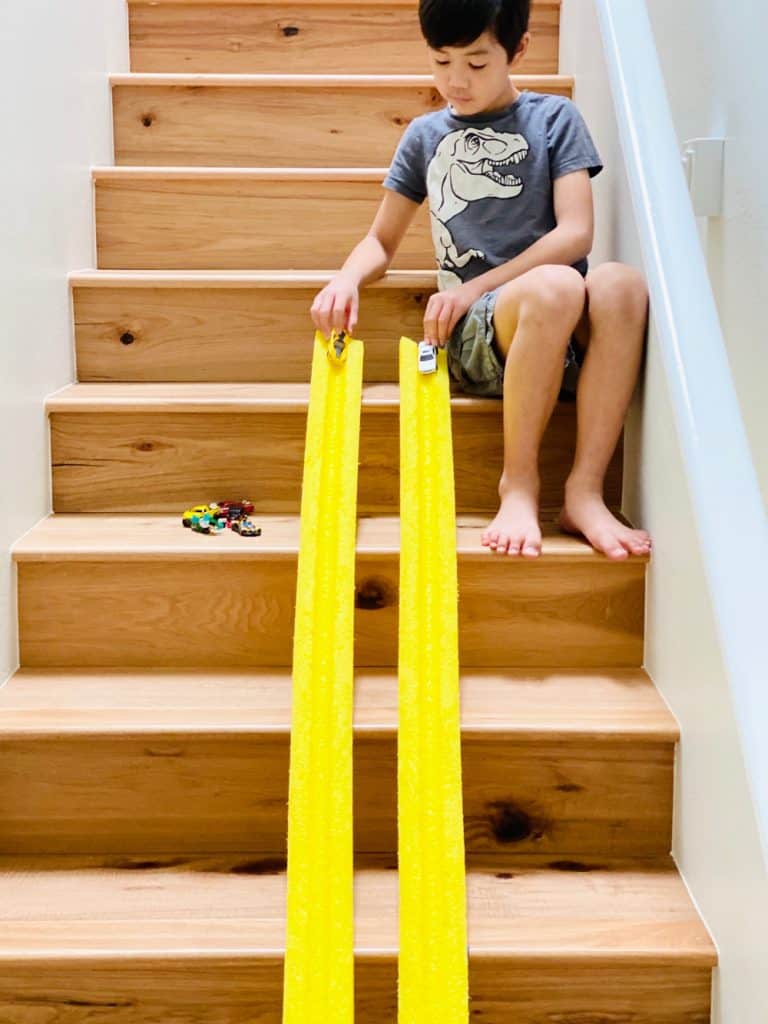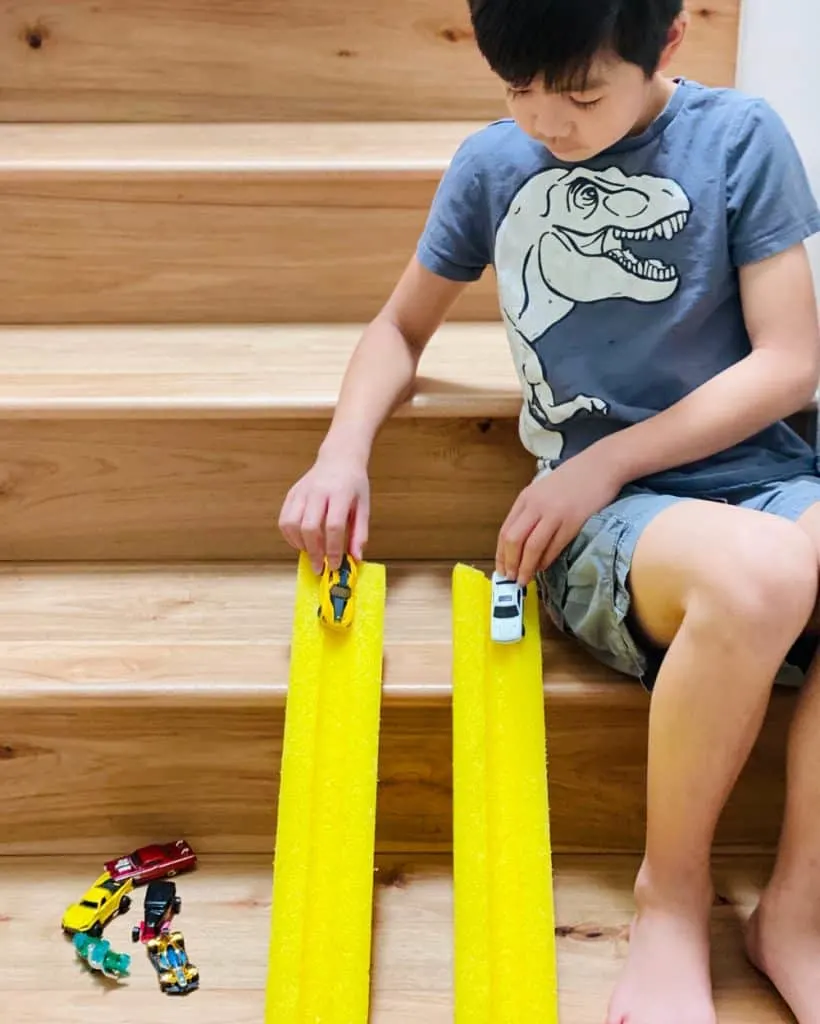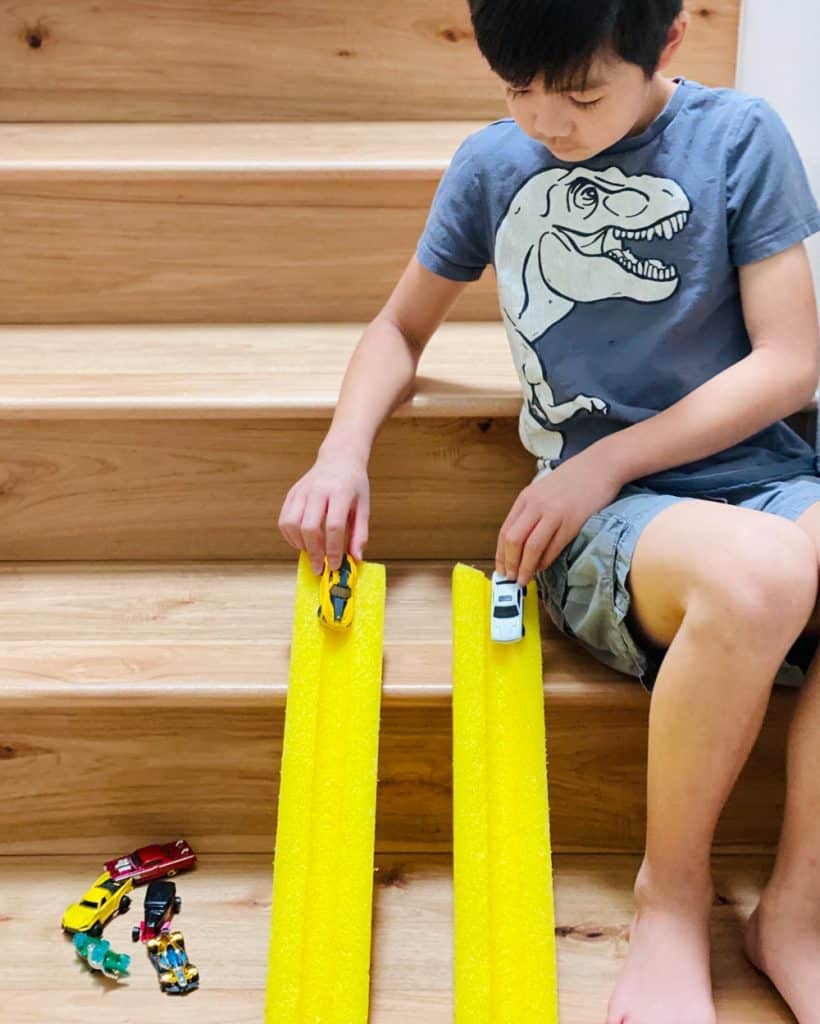 How do you make the car pool noodle ramps extra fun and creative?
To get the best ramp experience we needed some height so stairs made the best sense. To keep them in place the trick was adding some masking tape behind the points of the noodle ramp that touched the edges of the stairs. That's it!
Here are some fun ways we played:
Two ramps in equal distance, race cars and see which ones won
Tape two ramps together for a super long ramp
Bend and curl a ramp so there is a curve – super fun to watch a car fly off the curve!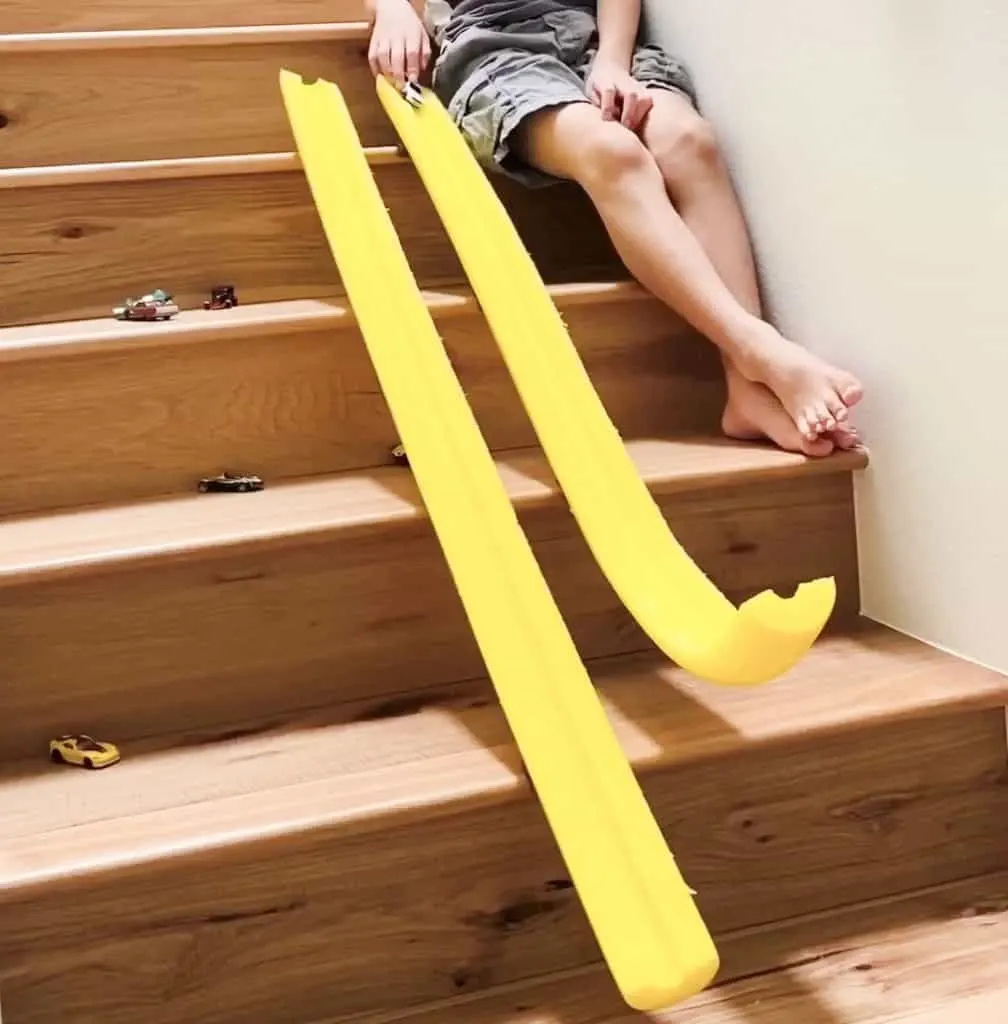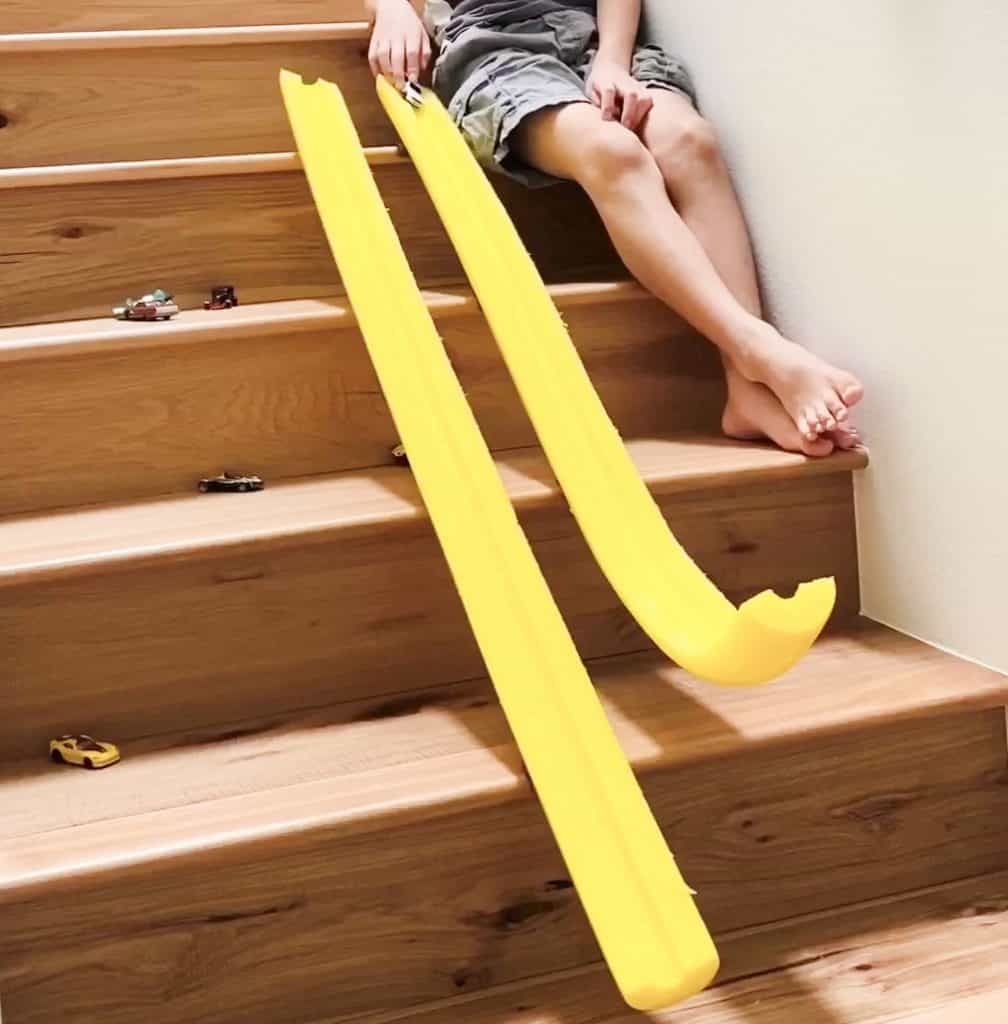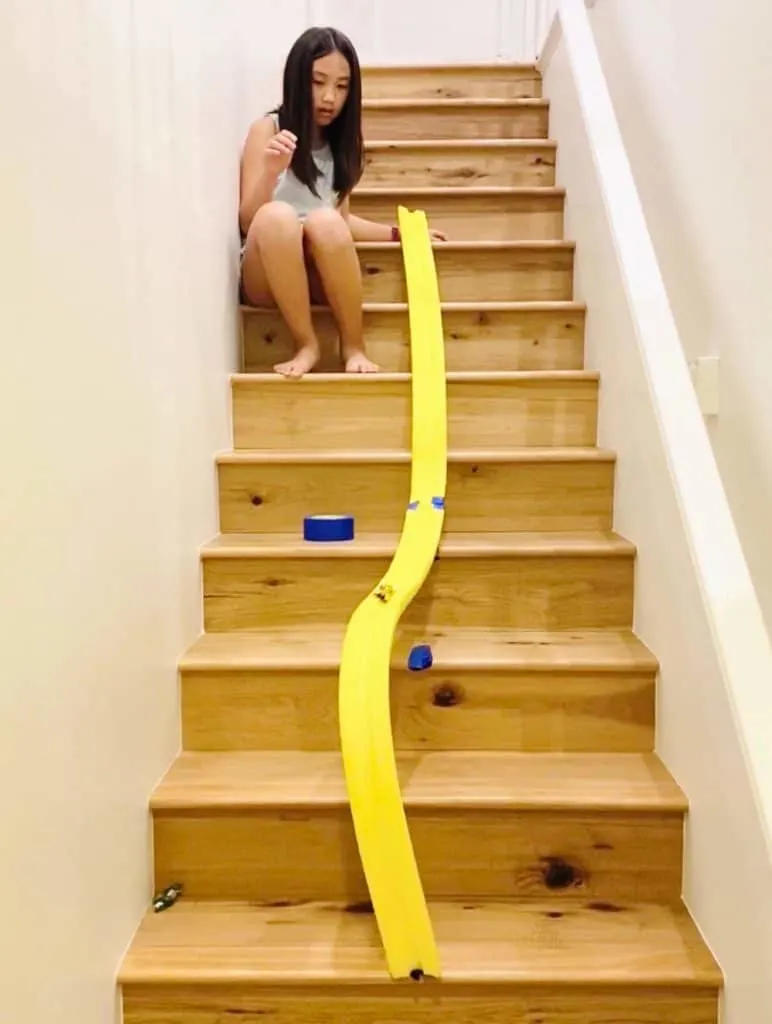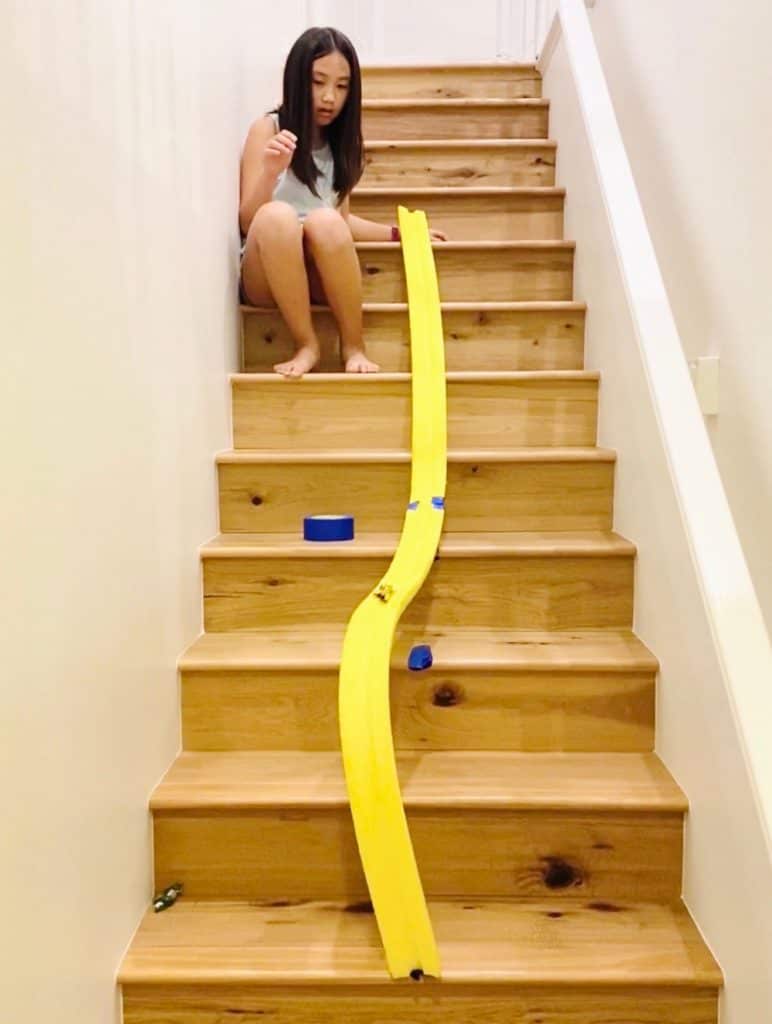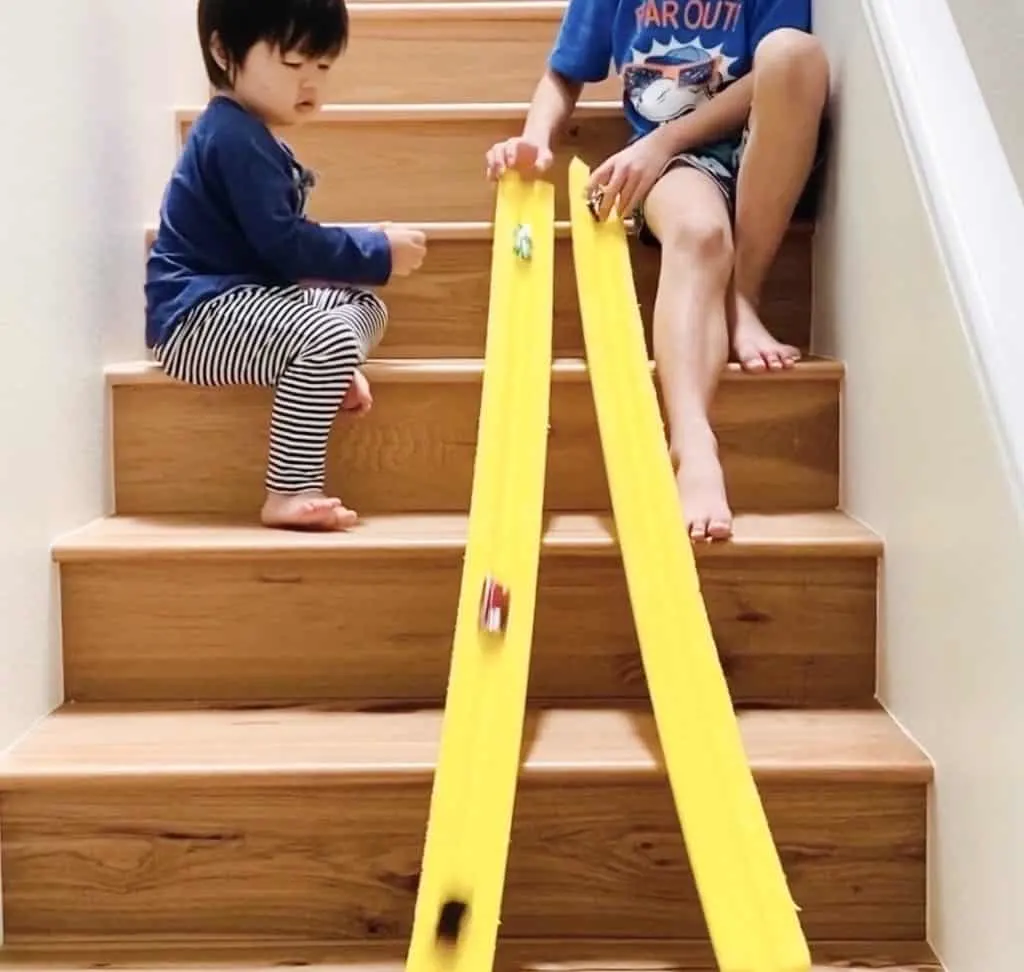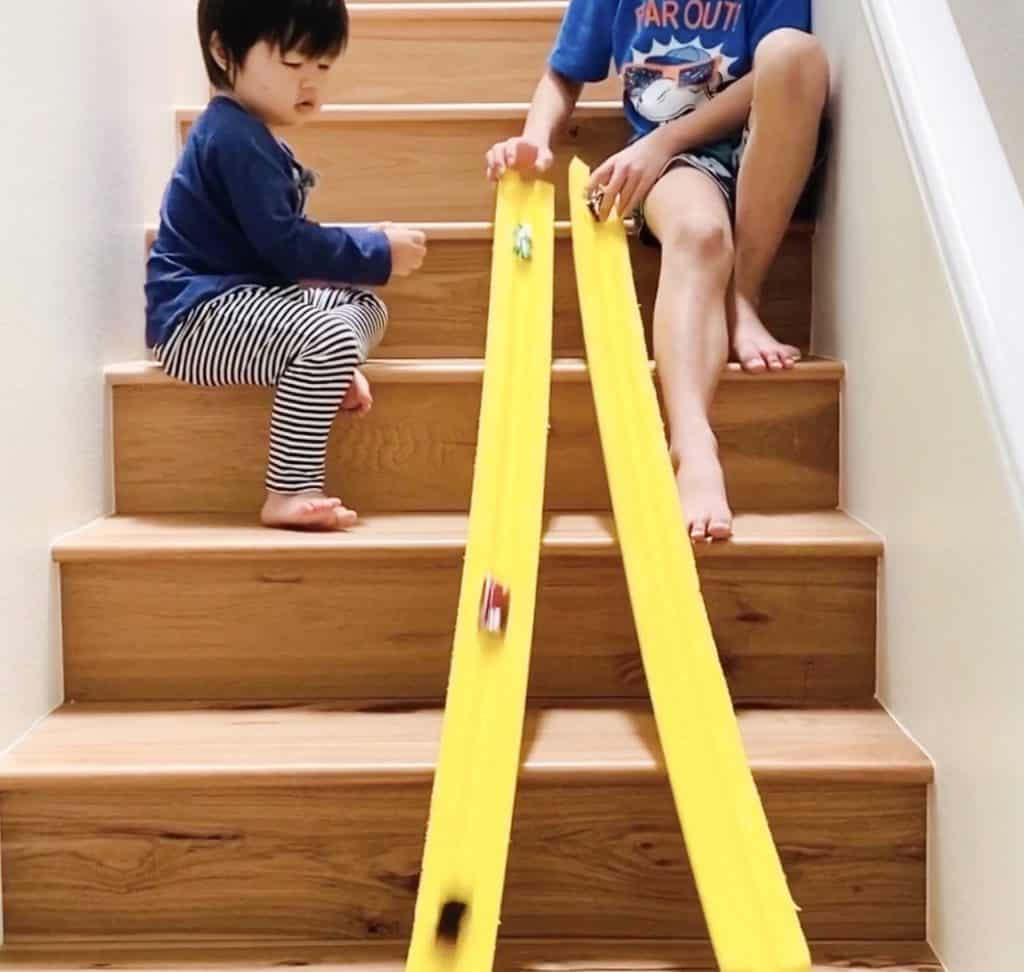 POOL NOODLE CAR RAMP – MATERIALS
Serrated knife

Masking tape
INSTRUCTIONS
Step 1: Using a serrated knife, slowly and carefully cut down one side of a pool noodle ramp. Repeat on the other side.
Step 2. Add masking tape behind the pool noodle car ramps so they stick to your surface, in our case it was stairs.
Step 3. Slide cars down the ramp!
Optional: tape two ramps together for a super long ramp. Or bend a ramp to make a curved ramp!
You might also like: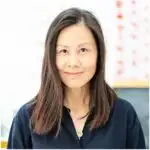 Agnes Hsu is a mom of three and has been inspiring parents and kids to get creative with easy activities and family friendly recipes for over 10 years. She shares her love for creative play and kids food to her 2MM+ followers online. Agnes' commitment to playful learning and kindness has not only raised funds for charity but also earned features in prestigious nationwide publications.