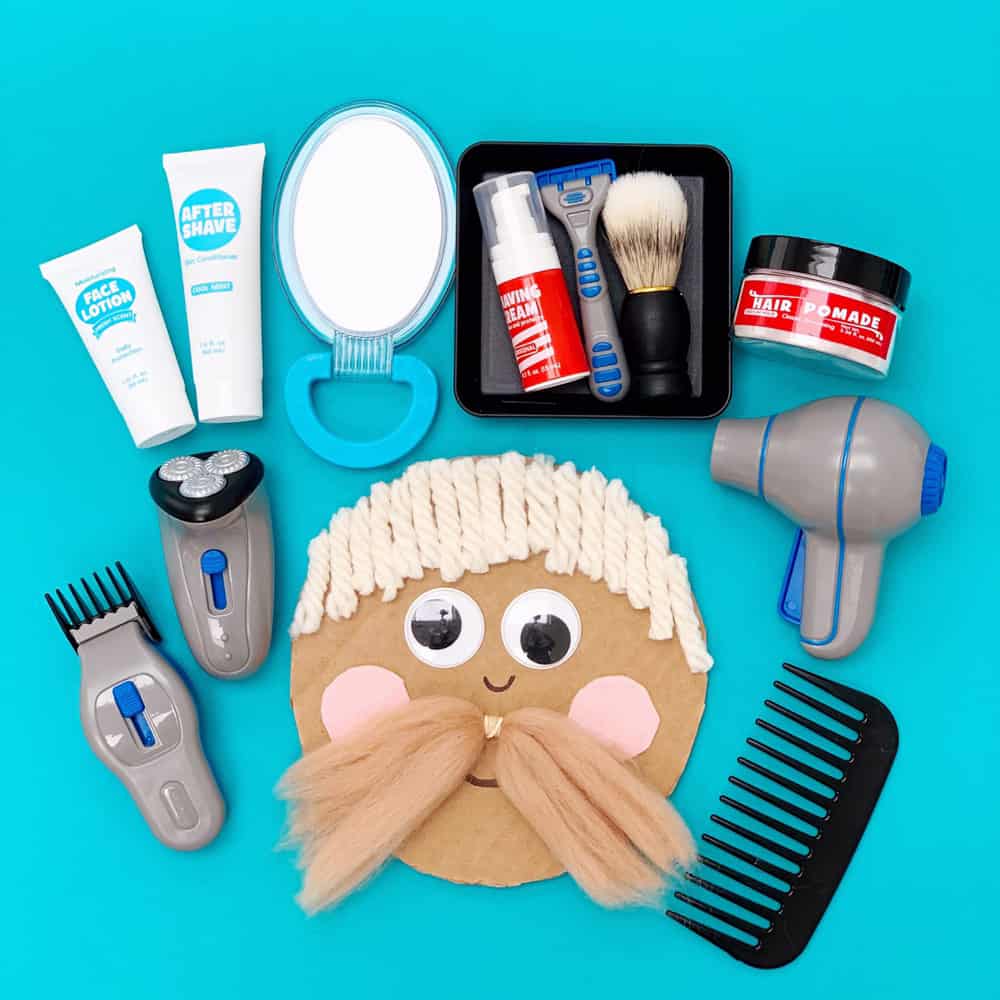 This post is sponsored by Lakeshore Learning. As always, all thoughts and opinions are my own. Thank you for helping me support the brands I love.
Grab a coupon for 25% off a single non-sale Lakeshore Learning item good through 12/31/19! Or use code 3200 at checkout.
Follow us on Instagram for more fun ideas for kids!
Watch the video below to see this fun My First Shaving Kit Toy for Kids in action. Make sure to subscribe to our YouTube channel for more fun videos!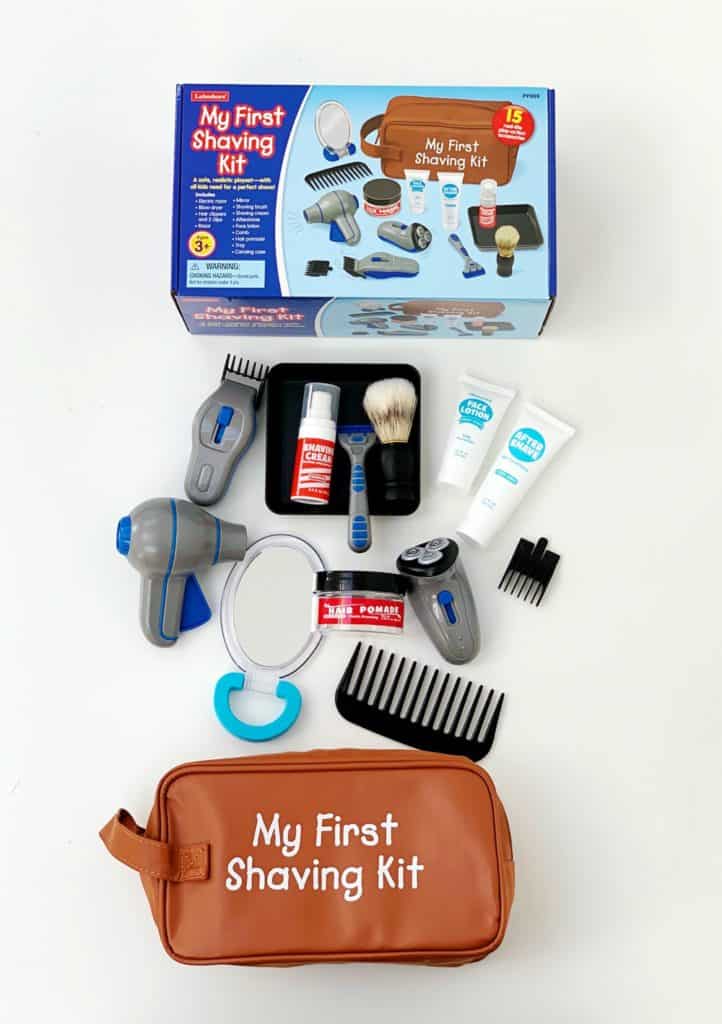 Nope, this isn't a real razor but a toy one for kids from Lakeshore Learning's incredibly fun My First Shaving Kit. As we've mentioned before, we're HUGE fans of Lakeshore Learning's educational and excellent quality toys.
We jumped at the chance to try this unique pretend play shaving kit.
It comes with 15 safe, realistic shaving items like a razor, blowdryer, and clippers that make actual noise and vibrate! (no batterie required). How often do you see toys representing dad? Almost never!
This is why my son jumped at playing pretend dad and my 21 month old son also enjoyed playing too!
We made these cute cardboard faces with yarn hair and beards to add a notch of fun to the kit, but my son also had a blast primping and using the tools on his face.
Did you know, Lakeshore's 2019 Gifts for Growing Minds collection is now available? Stock up early on unique holiday learning gifts for ages 0-11.
Use my special COUPON CODE 3200 for 25% off one non-sale item in stores or online.
Coupon is valid ‪through 12/31/19‬ for one-time use in stores or online. Limit one coupon per customer. Not valid on items with shipping restrictions. Other exclusions may apply. Visit http://bit.ly/2ZfZkJE for details.