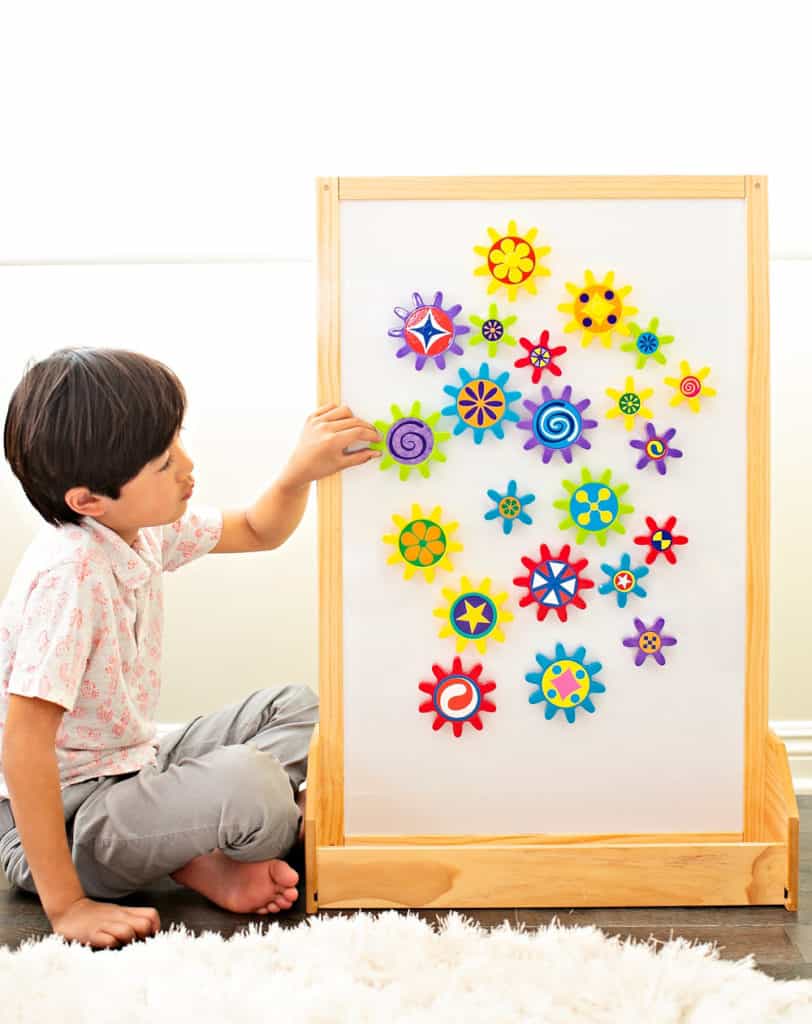 This post is sponsored by Lakeshore Learning. As always, all thoughts and opinions are my own. Thank you for helping me support the brands I love.
Grab a coupon for 25% off a single non-sale Lakeshore Learning item good through 12/31/19! Or use code 3200 at checkout.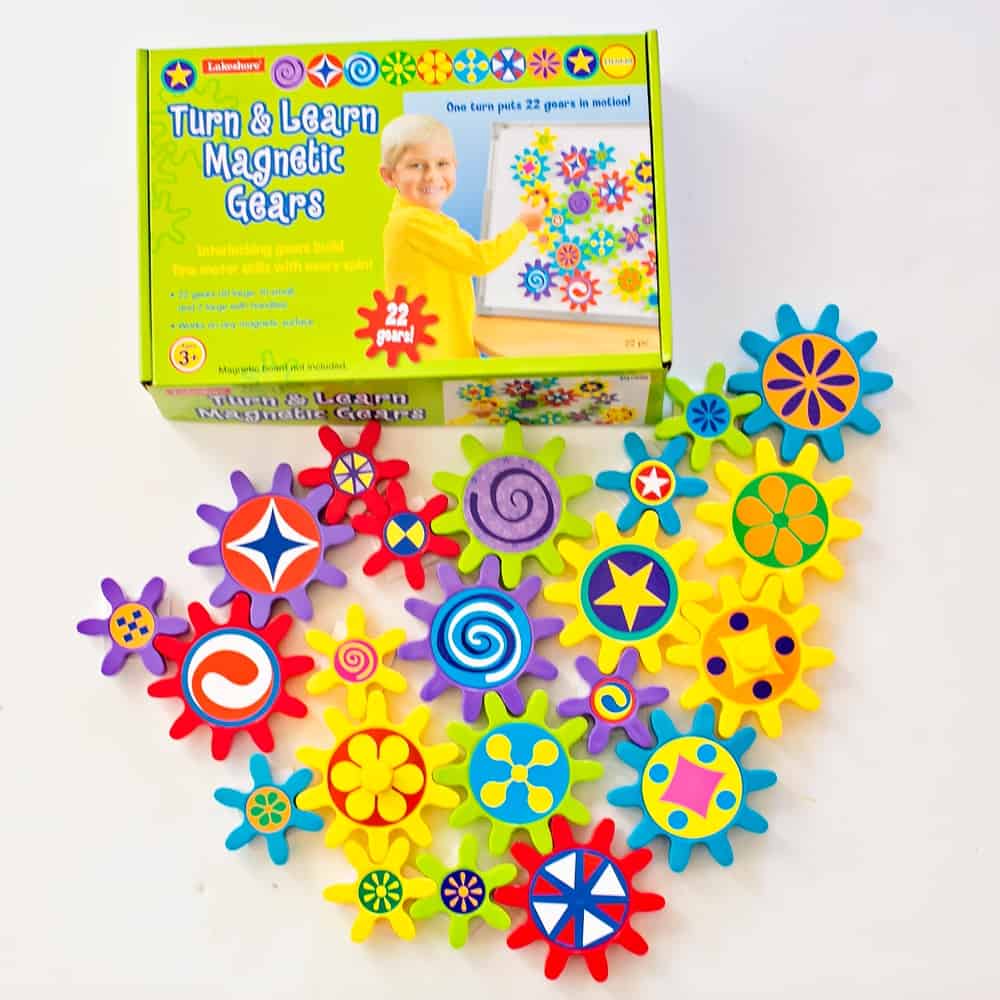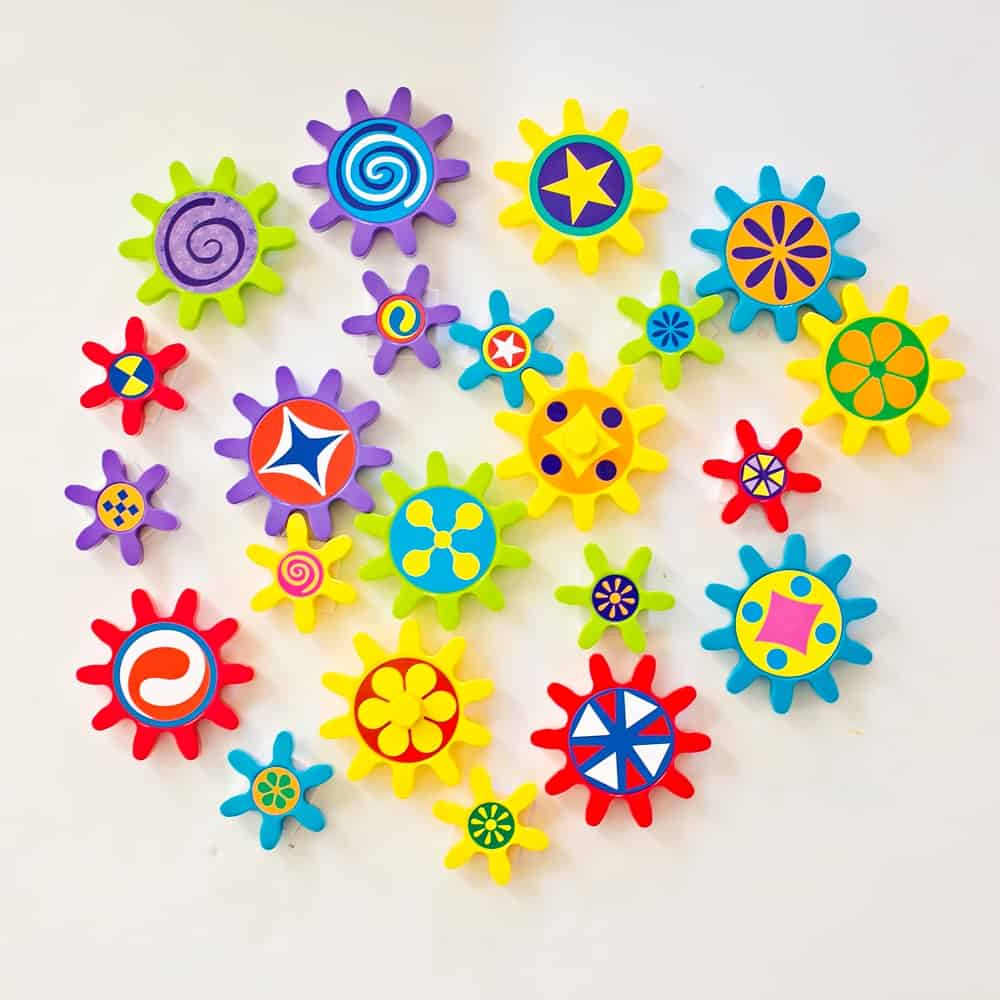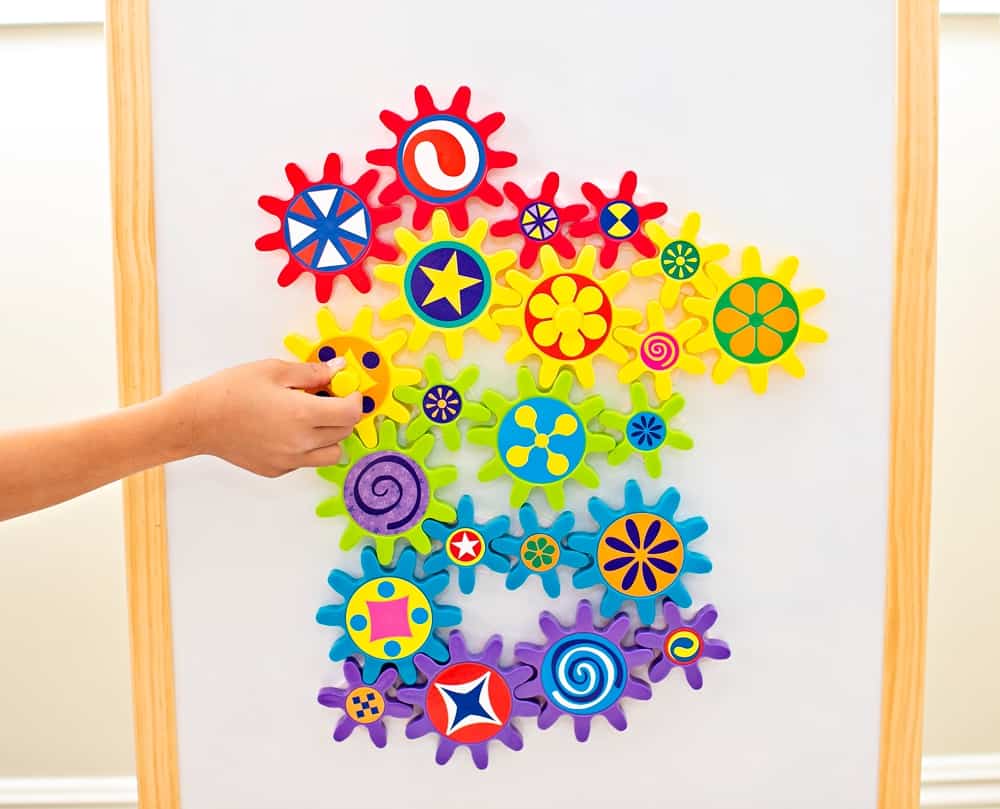 Make sure to watch the video in this post to see how fun the Turn & Learn Magnetic Gears and Stand-Up Magnetic Write & Wipe Center are for learning and playing!
I'm thrilled to share another fun Lakeshore Learning toy with you all today! In case you missed it, check out all the fun ways we played with their Nuts About Counting and Sorting Learning Toy.
Imagination & exploration are essential in a child's life! With kids of my own, we've made it a priority to purchase toys that aid in learning as well as allowing for creativity in a variety of ways. We put a high focus on ensuring that the toys we purchase for our children are not only educational, but also high quality, which is why we love Lakeshore Learning!
When I came across this Stand-Up Magnetic Write & Wipe Center, I knew it was a staple that we had to add to our home. It's the perfect size for our kids to stand and sit right next to, durable, and can be used for various projects!We were so excited to get our board & looked for some fun magnets to go with it! The Turn & Learn Magnetic Gears were exactly what we were looking for. The pieces can slide together, twist both ways & are interchangeable!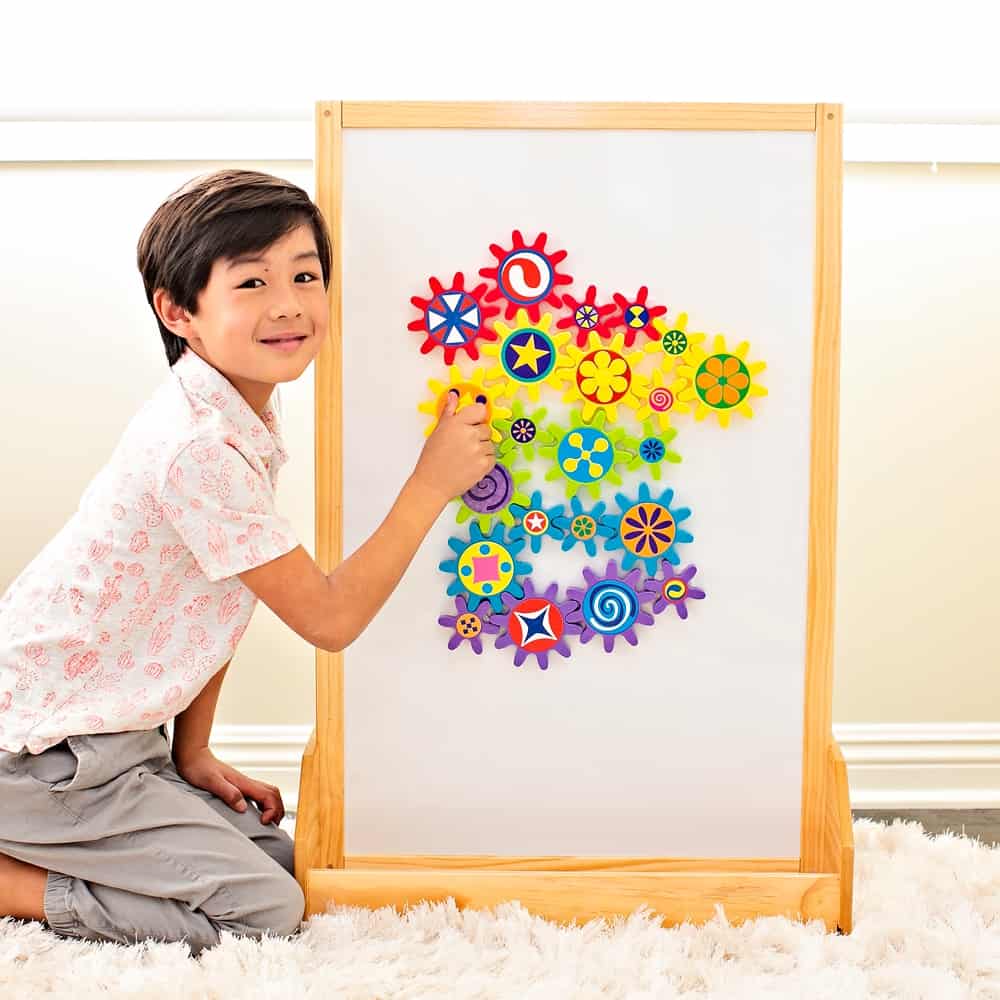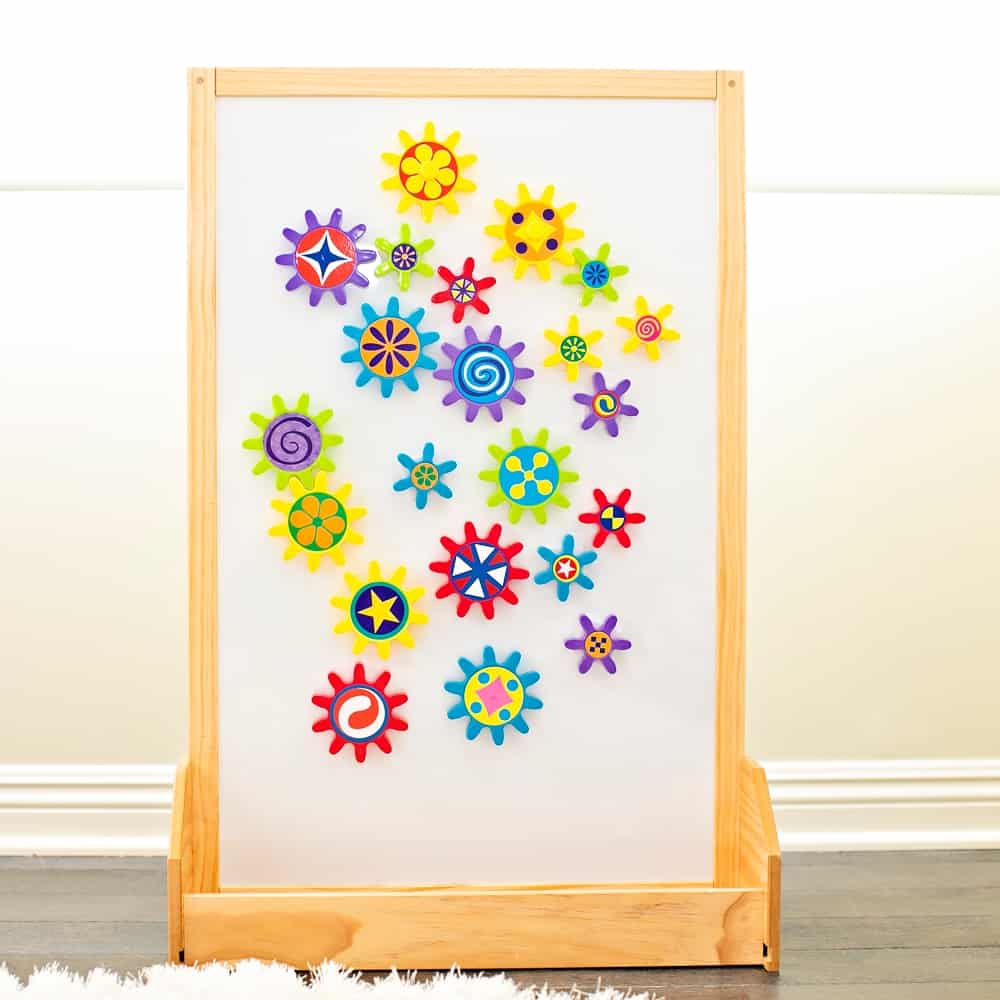 Here are some fun ways you can learn and play. The kids enjoyed brainstorming these creative ideas! Make sure to watch the video in the post to see these projects in action.
– Make Letters
Have kids create letters using the magnetic gears! We had so much fun twisting and turning while also learning the alphabet. For younger kids who are just learning letters, you can use a dry erase marker to write the letters and they can place the gears along the lines and learn the alphabet at the same time! Just wipe off the letters with a dry cloth.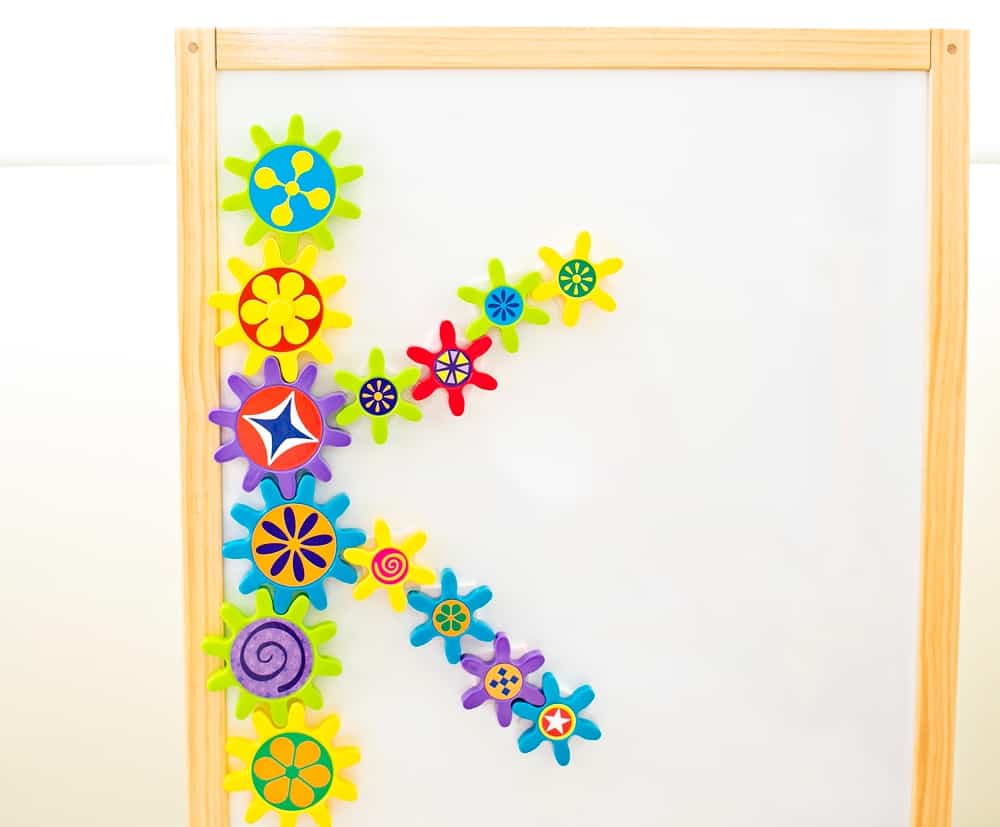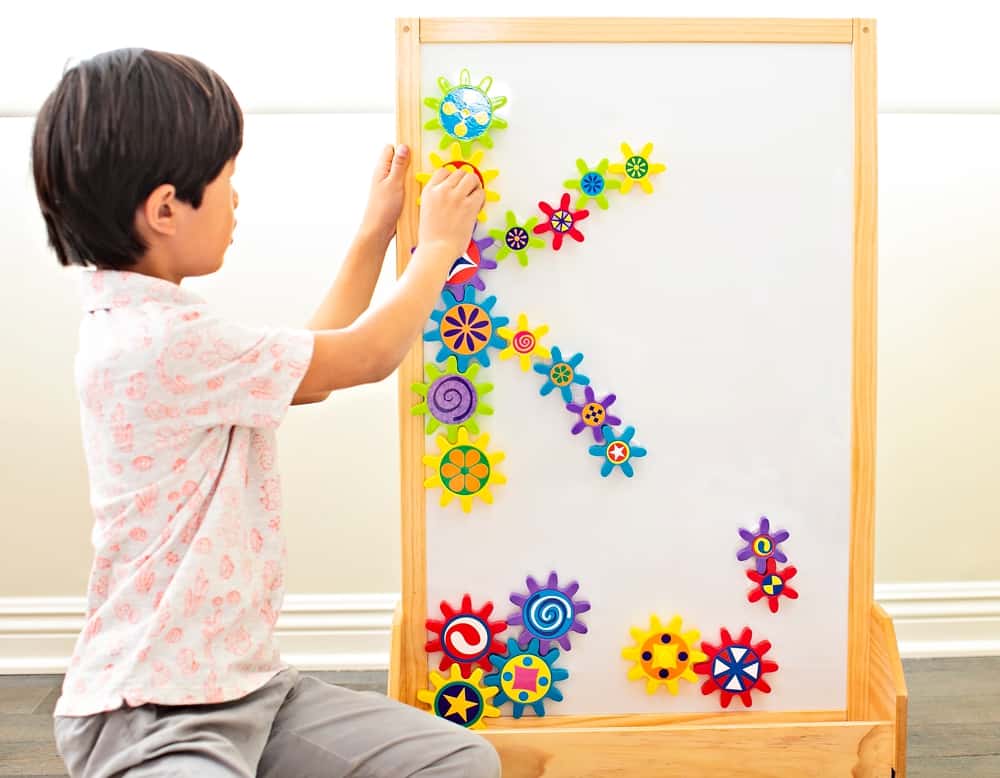 – Make Shapes
Same as the letters, draw different shapes on the board and have kids mimic the shape, interchanging the pieces! How many shapes can you make? Try a square, circle, triangle! You can also do the tracing trick as mentioned above for younger kids.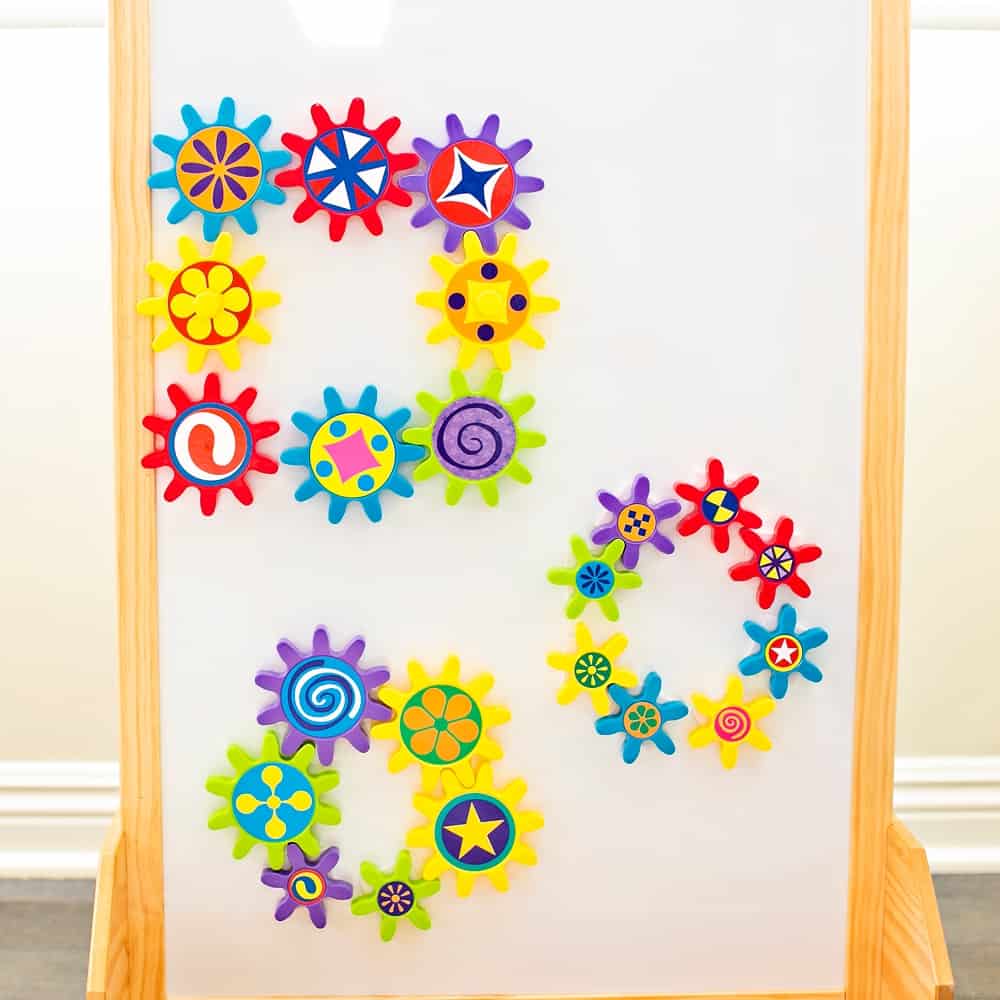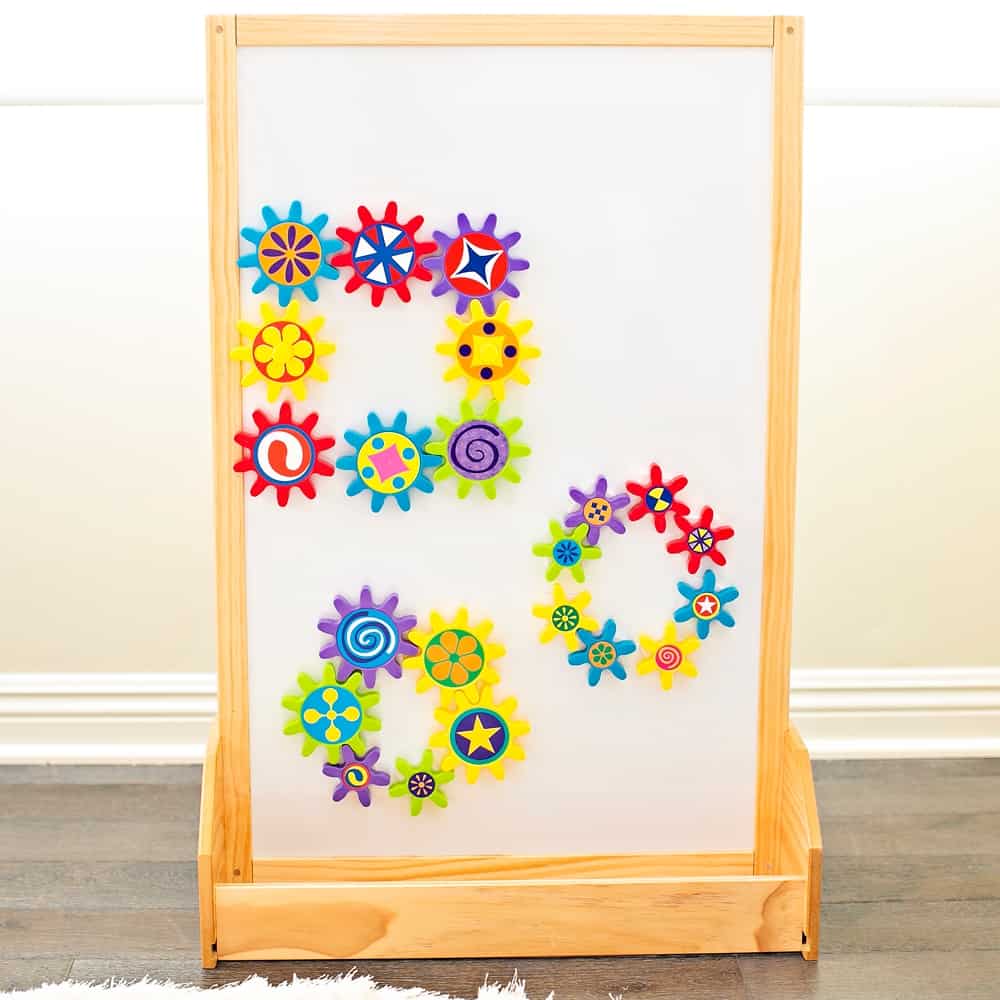 – Make Patterns, and Sort by Colors
Sorting is fun for kids! You can make rows from smallest to biggest, sort by different colors, or by similar patterns!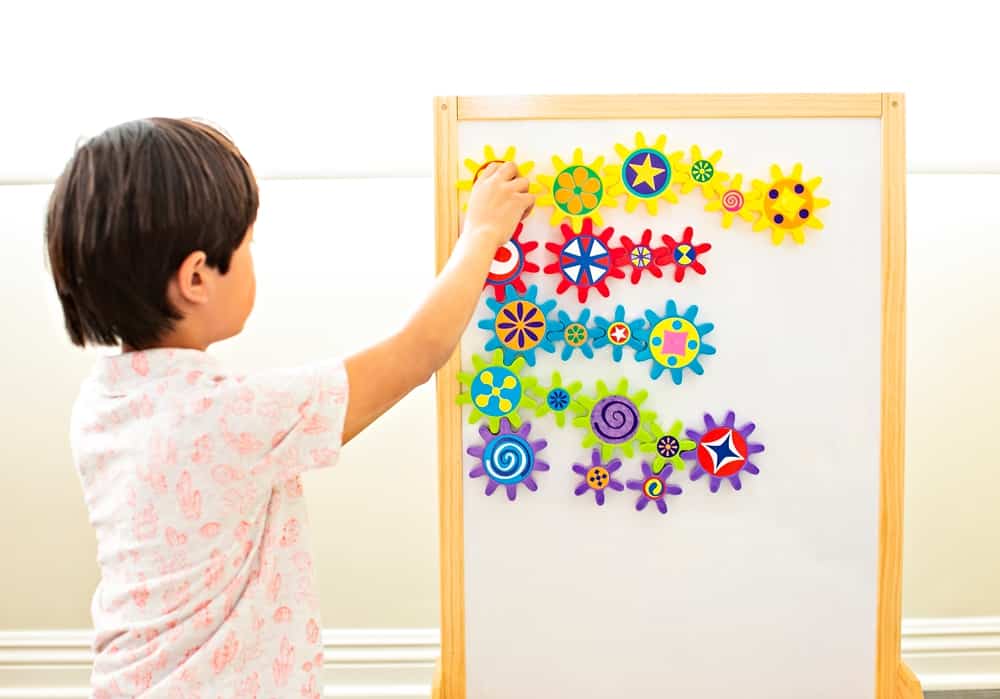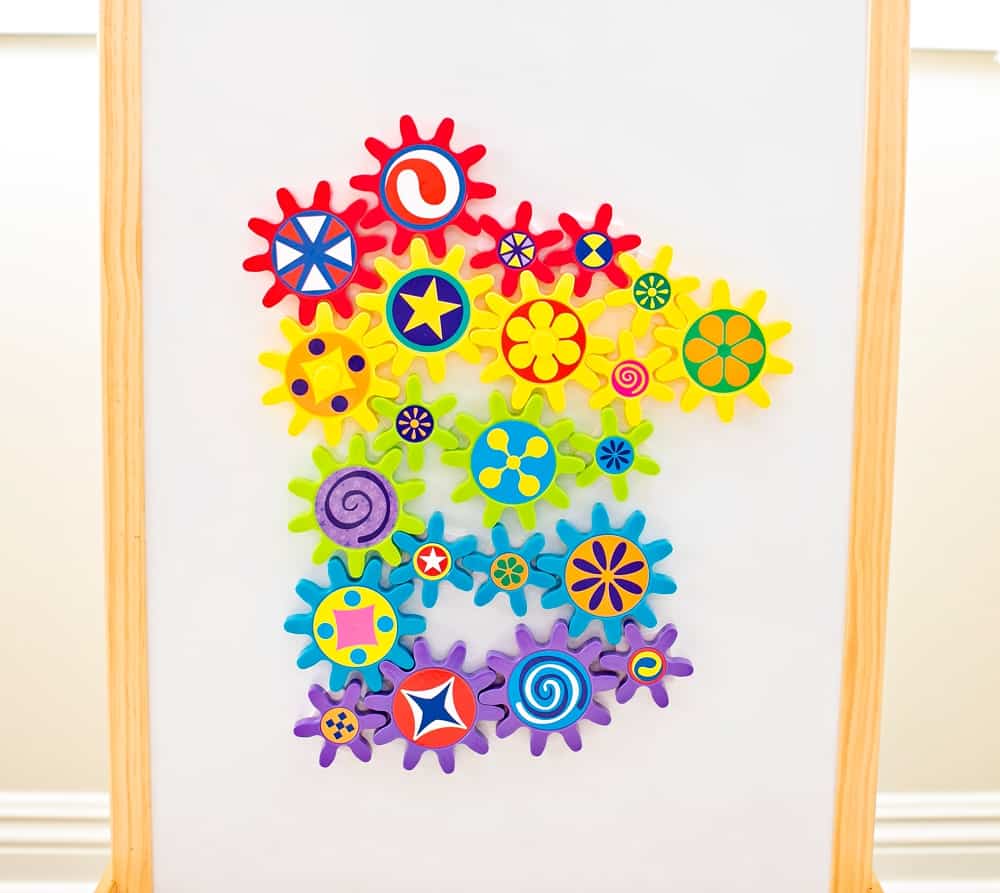 – Early Math
It's easy to use these gears for learning early math as well. You can write numbers on the board and have your child count out the same number of magnets and place them underneath the number. Or do some easy addition and subtraction equations.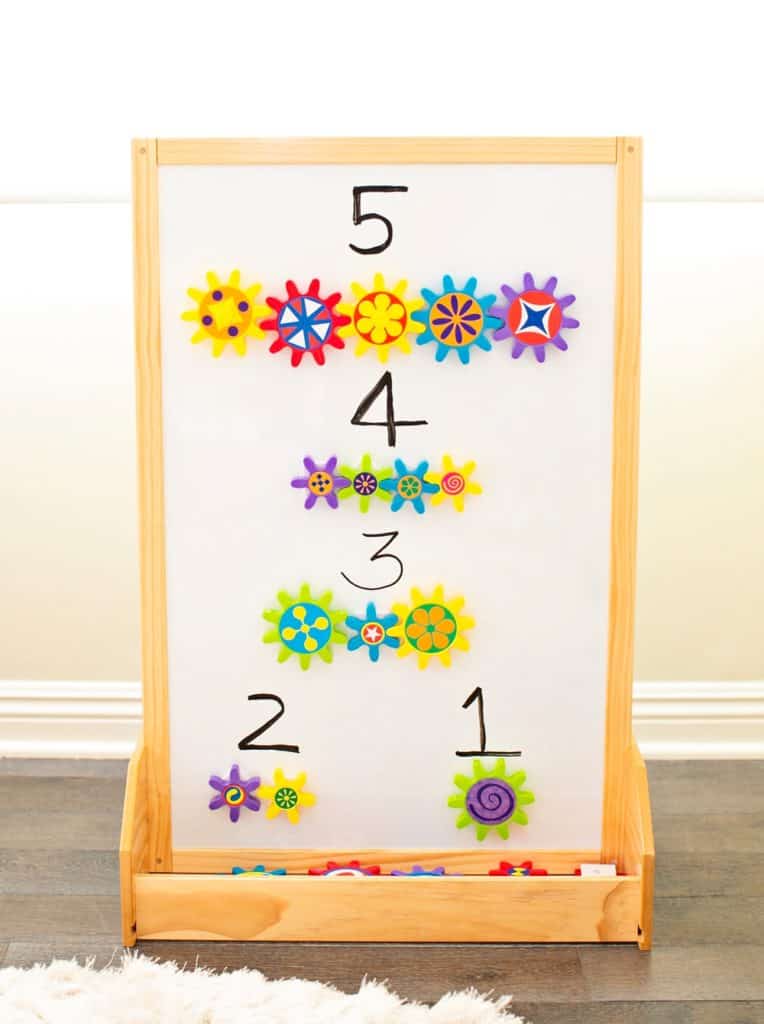 – Build a Marble Run
This was my son's favorite way to use the magnetic gears! It took a few tries to make a marble run that actually works. It did get him thinking about physical inertia. We found that tilting the board is the key to getting the marble to touch down on all the gears! We also used a wooden round bead and tested traditional marbles. We found the wooden bead worked best, perhaps because it was a bit heavier, so easier to not fall off the gears.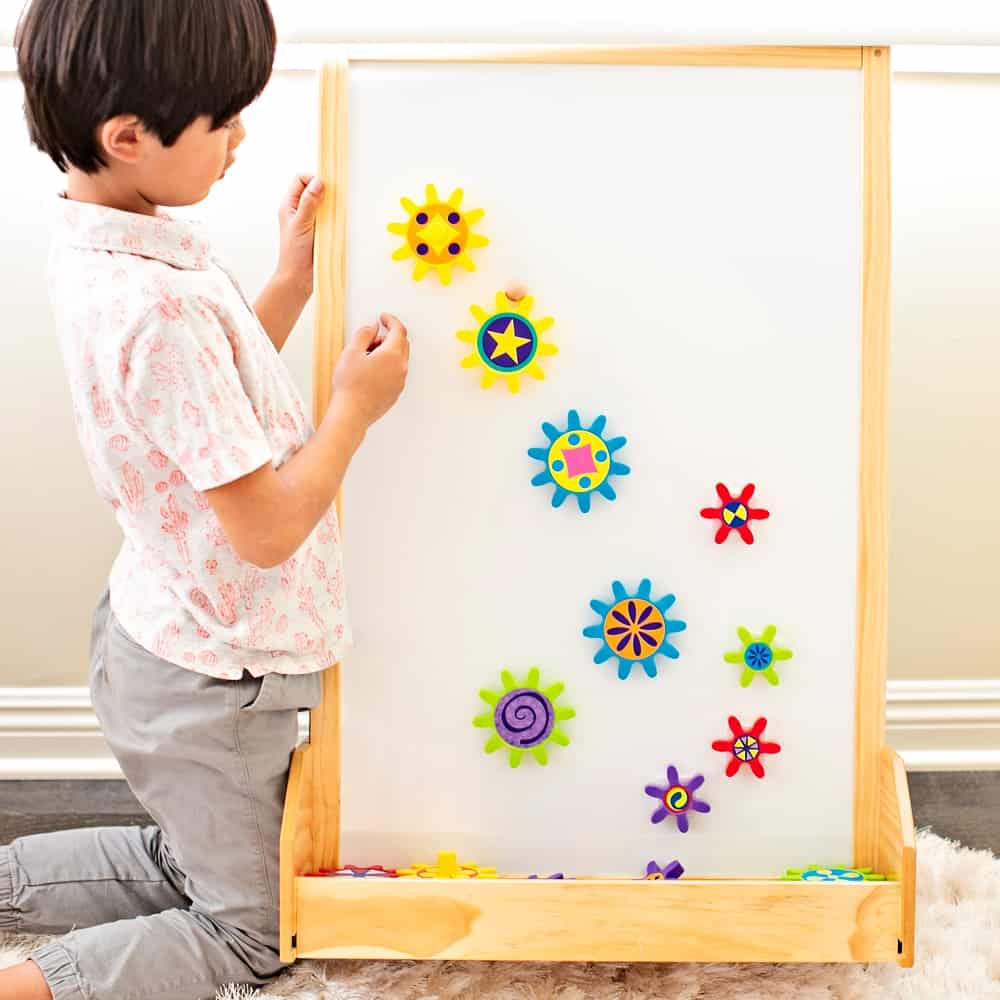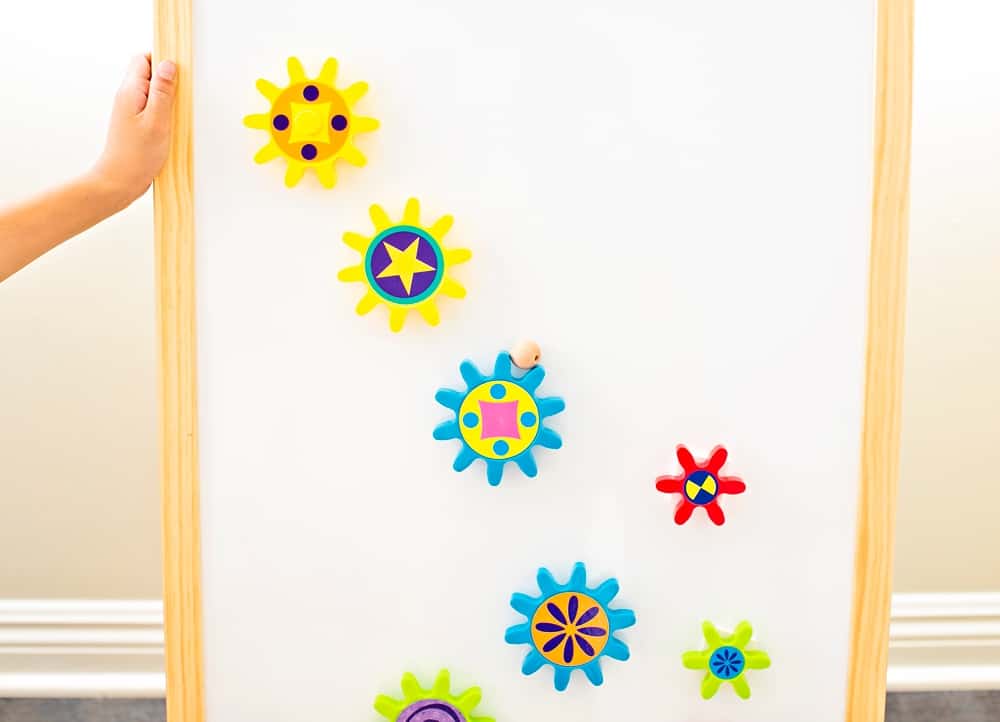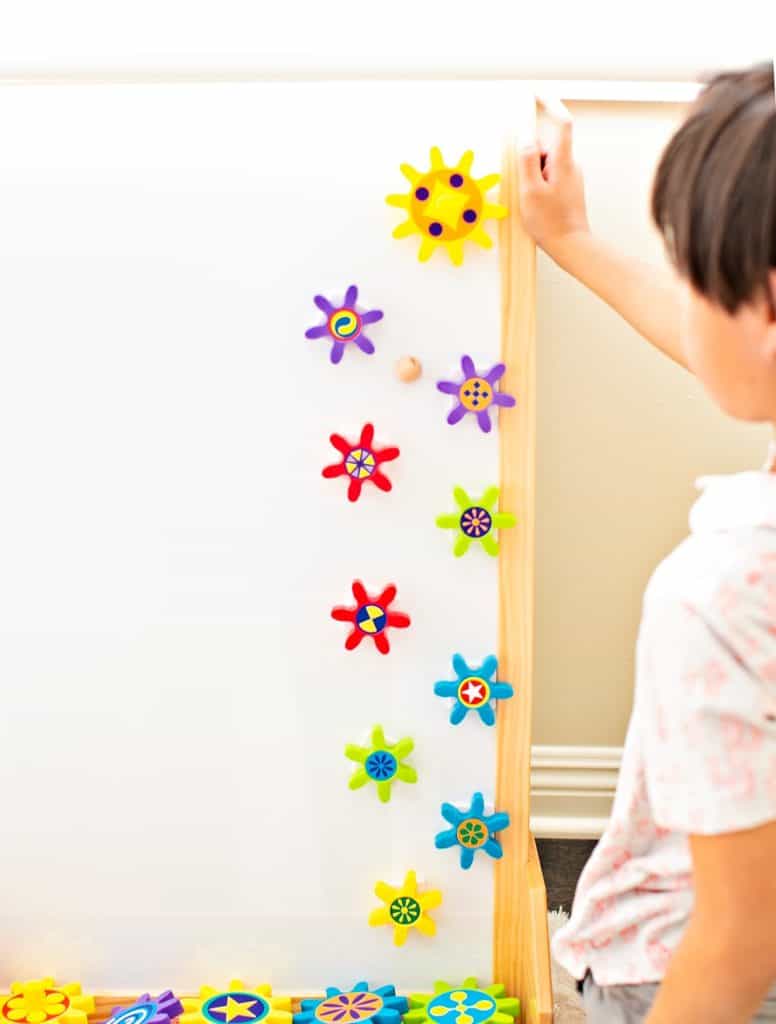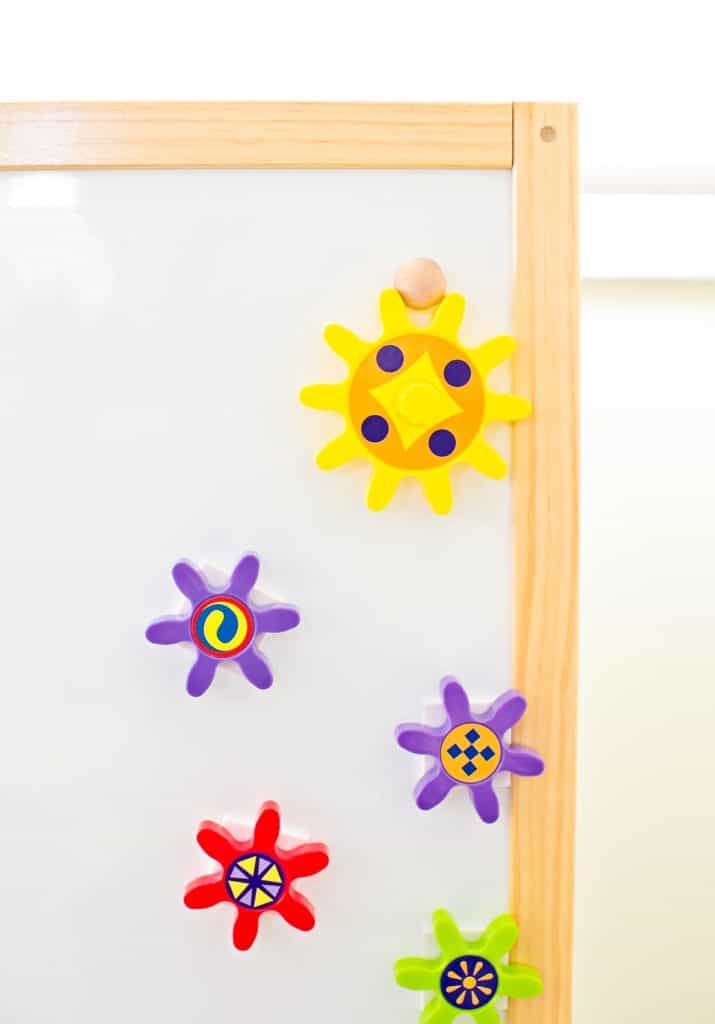 Starting at the top of the board, we placed the pieces sporadically downwards & then placed a marble at the top and twisted, turned, & watched as the marble made its way through the colorful maze! The fun part is figuring out the placement of the gears just so to make the bead go down on all the spokes. This was super engaging and a fun STEM learning experience.
Although these fun toys are best for ages 3-8, the gears are large and sturdy with the magnets properly enclosed so you don't have to worry about younger siblings putting them in their mouths.
That's why we felt comfortable having my 18 month old get in on the fun! You can see that he had fun picking up the gears and sticking them on the board for now. As he gets older, we look forward to having big brother show him all the fun ways to play and learn.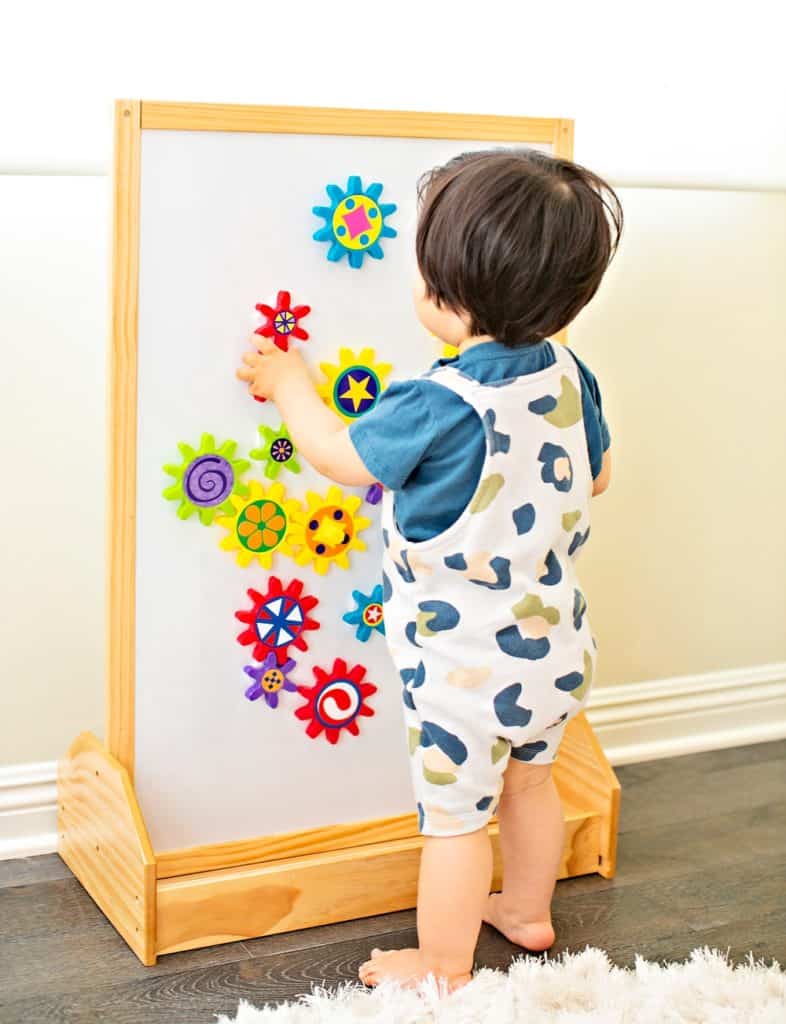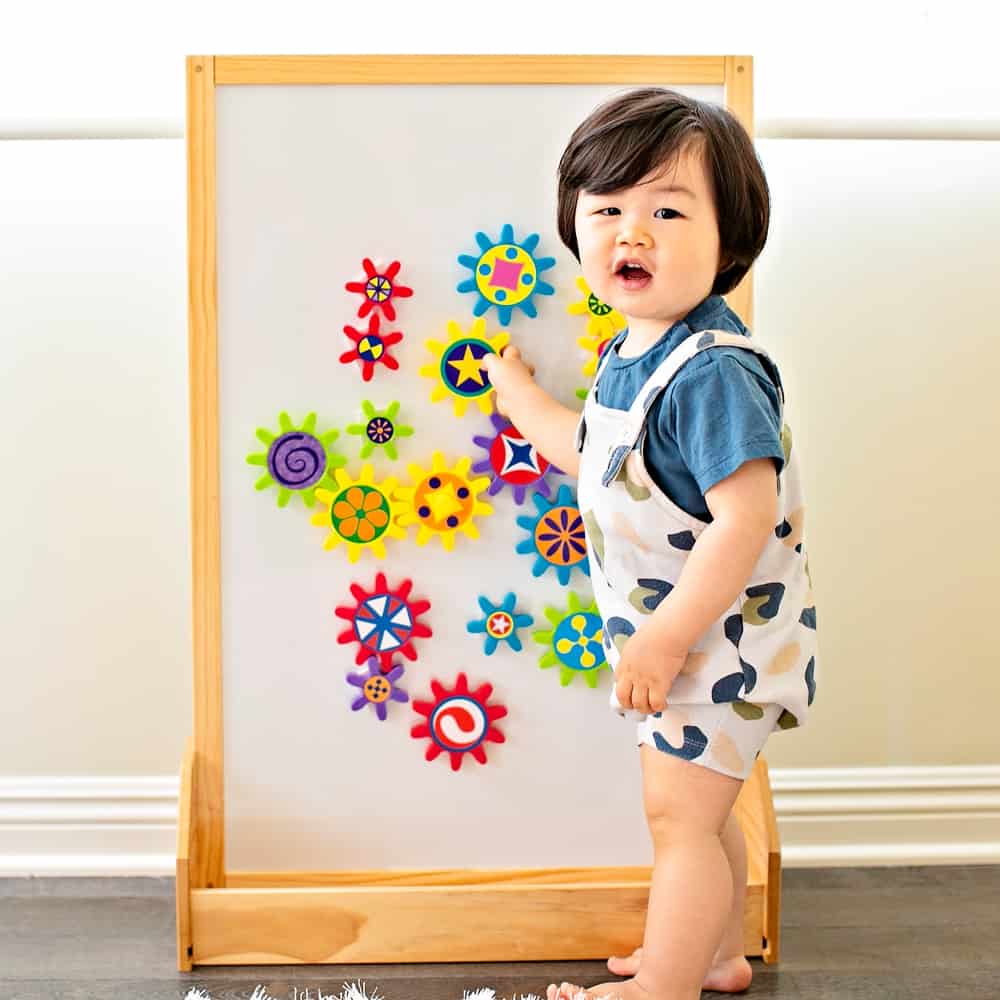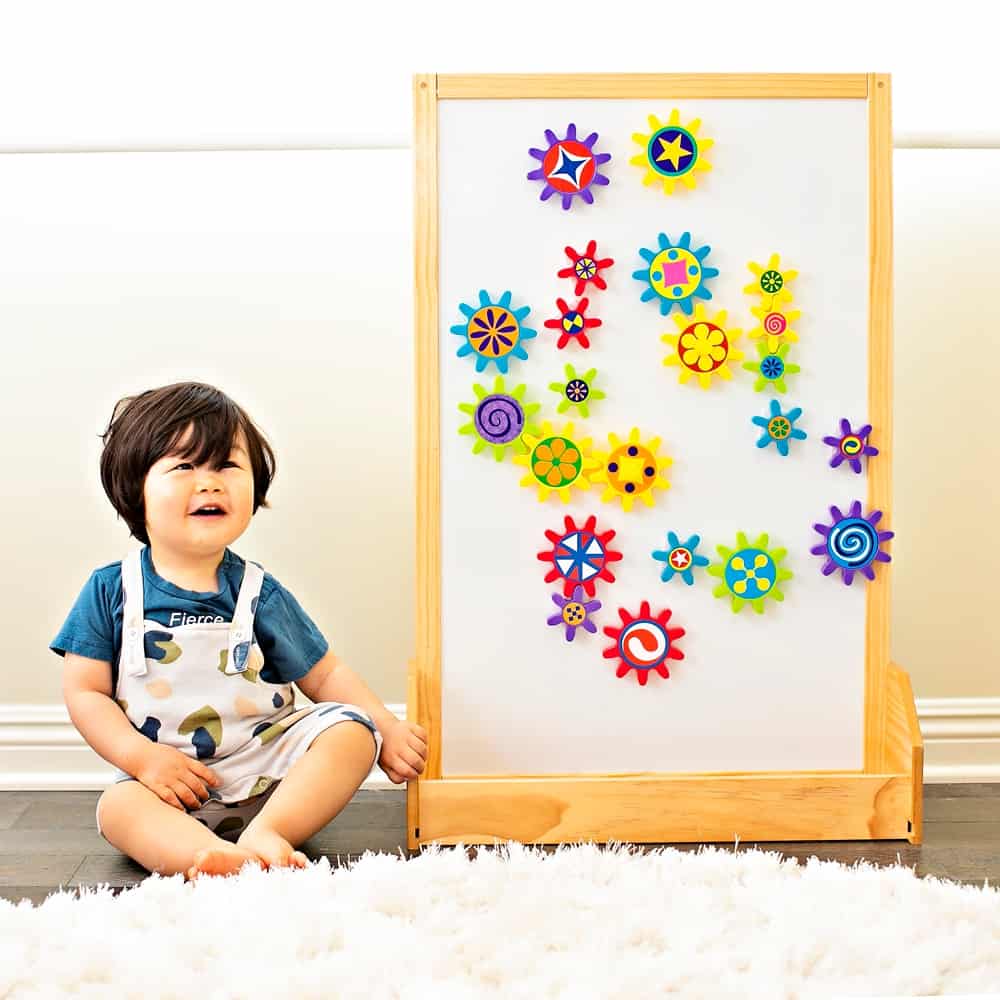 I love toys that the whole family can join in on. These magnetic gears are a really cool tactile sensory toy with endless imagination. The Stand-Up Magnetic Write & Wipe Center alone is a great educational and creative tool! I'm looking forward to using it for more learning.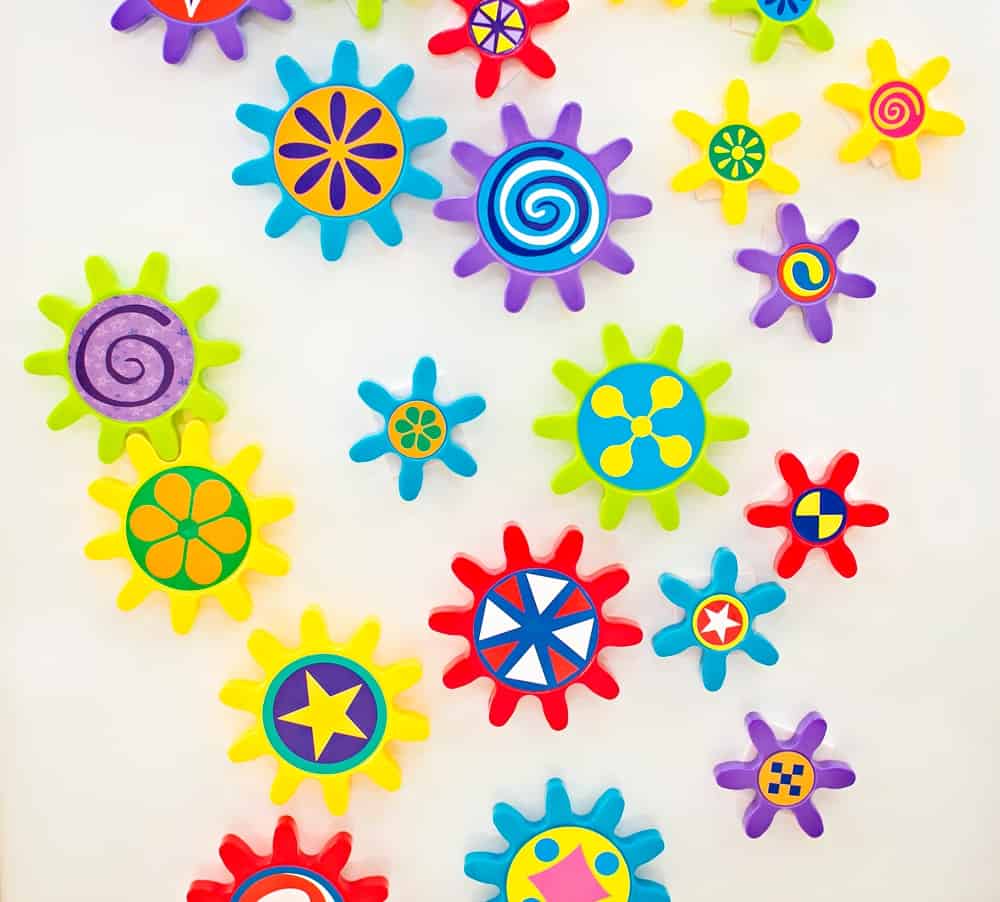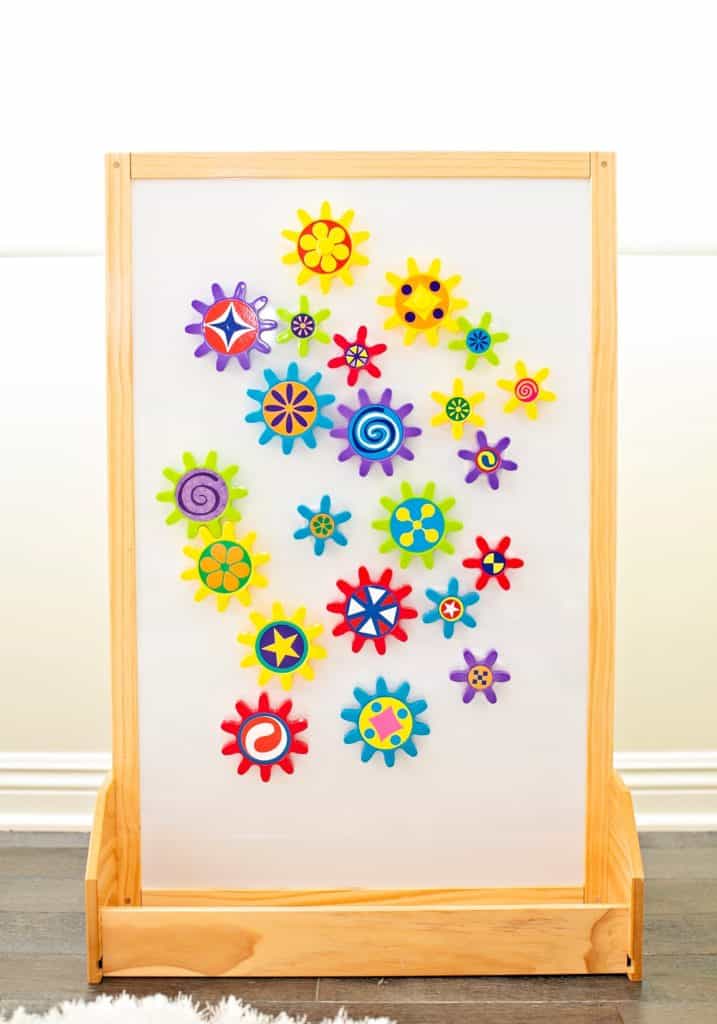 Grab a coupon for 25% off a single non-sale Lakeshore Learning item good through 12/31/19! Or use code 3200 at checkout.