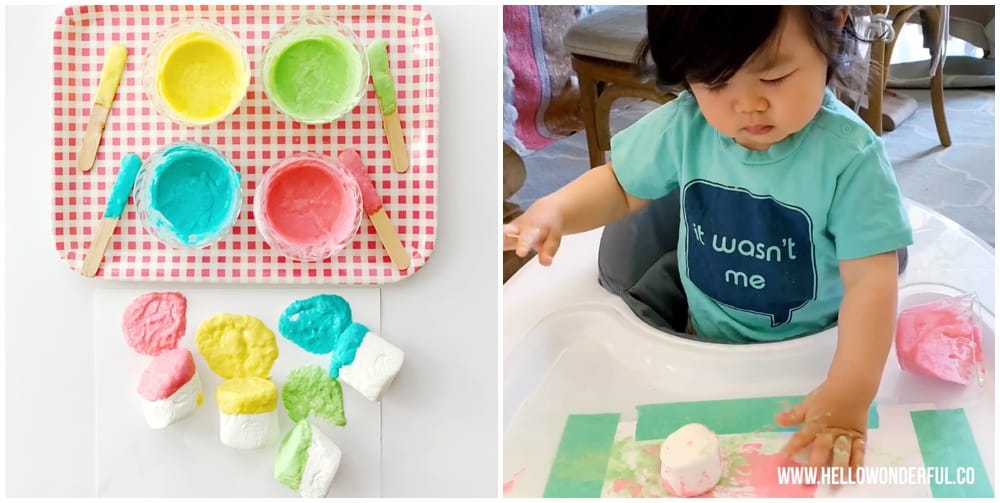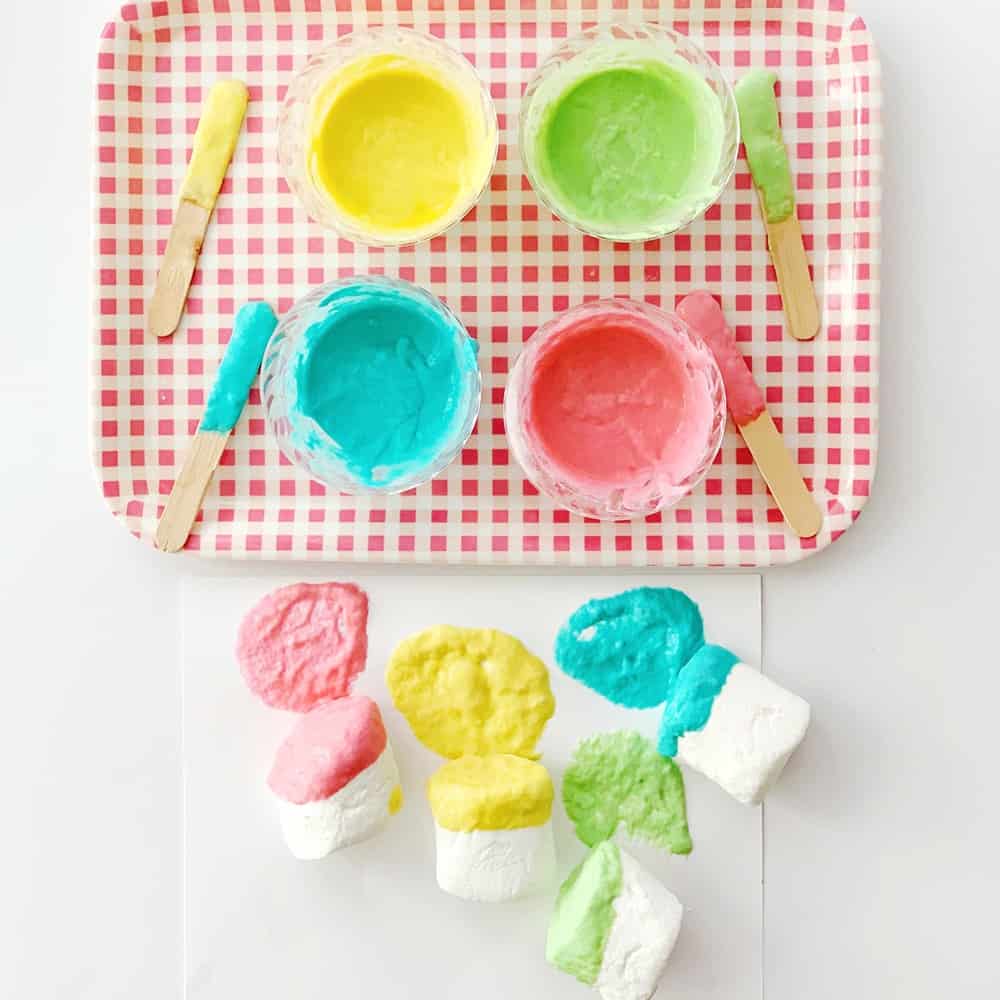 Marshmallow Stamping With Taste Safe Edible Paint: Baby Toddler Painting Activity
Follow us on Instagram for more fun ideas for kids!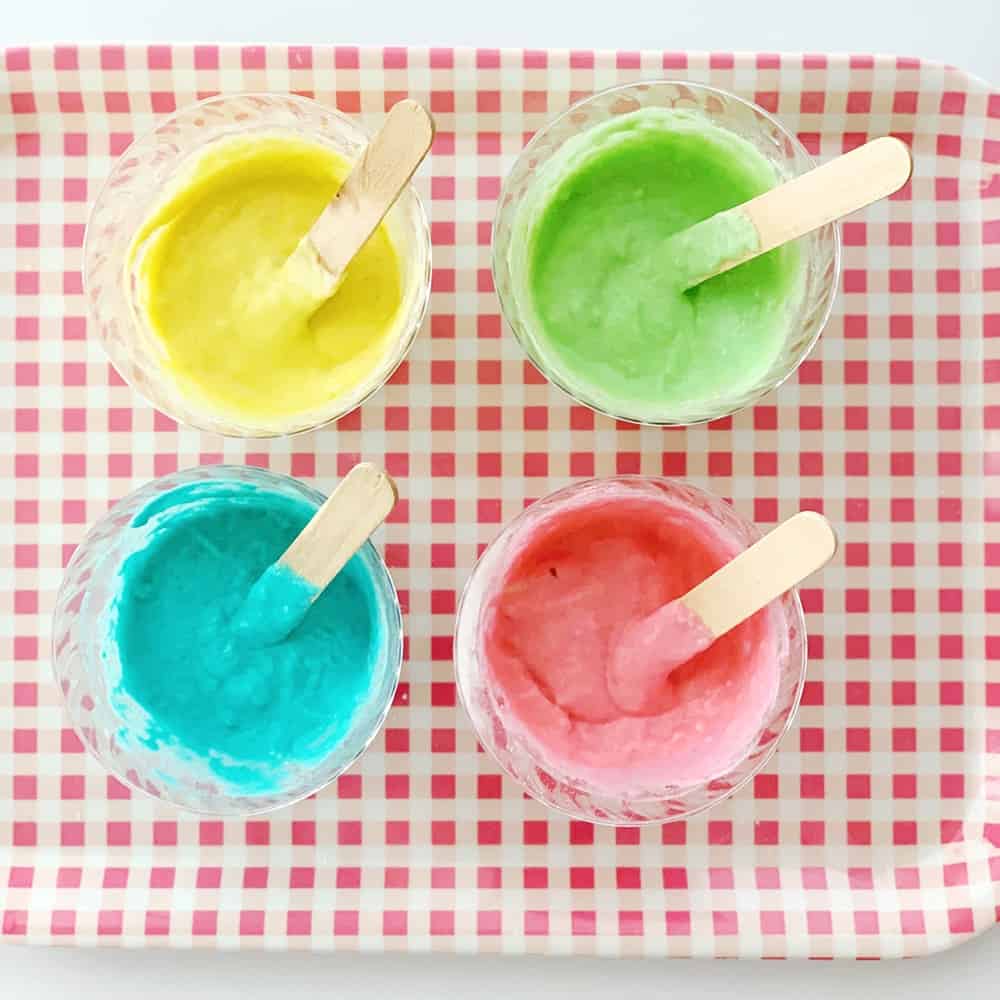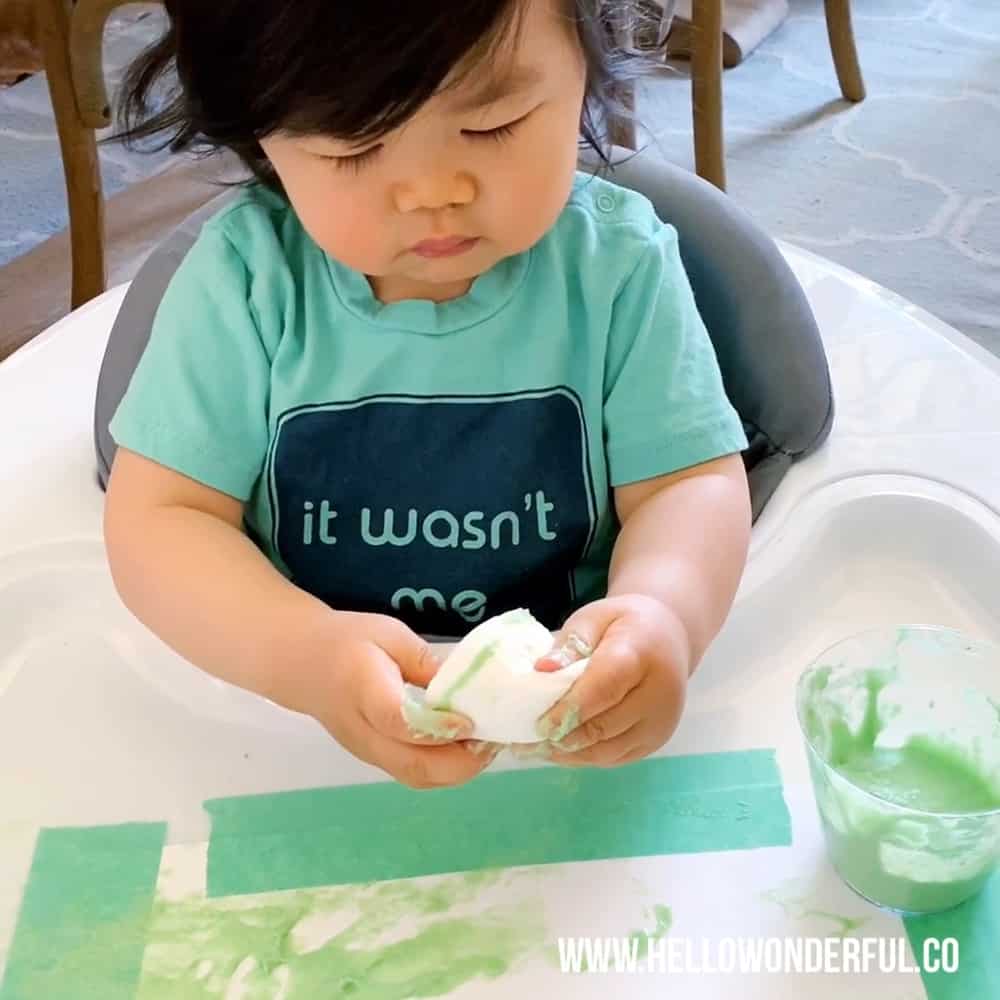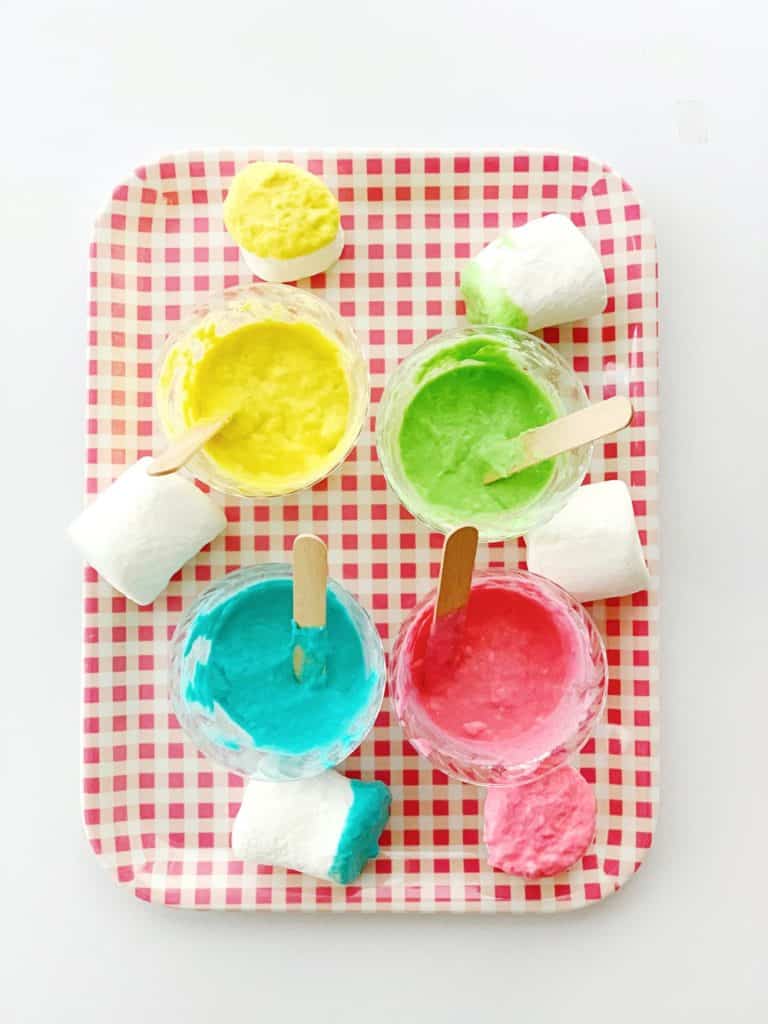 Watch the video on this post to see how easy it is to set up this fun baby painting activity. Make sure to subscribe to our YouTube channel for more fun videos!
If you have a baby or toddler at home and think they have to wait until they're older to paint we have some news for you, they can start earlier than you think!
This Marshmallow Stamping Taste Safe Edible Paint activity is fun, messy and great sensory play for baby to first start exploring colors and painting in a safe environment.
You can try Baby Mess Free Painting if you're not quite ready to tackle the sensory mess, but if you are ready, here are some fun ways to explore by making this taste safe paint.
Adding extra large marshmallows allow baby to grab on to something squishy and fun to play with and "paint."
Of course only use the jumbo sized marshmallows so no small parts can be swallowed and always supervise baby activities regardless.
If your baby is at an extra mouthy stage we recommend waiting a bit to set this up. My son is 16 months here.
Please note: As with ALL raw foods and that includes fresh fruits and vegetables the risk of bacteria can be found in raw flour. The term edible or taste-safe here implies that if a small amount gets in your child's mouth, there is little chance of toxicity vs. for example, ingesting acrylic or tempera paint which carries a high chance of toxicity. Do not do this activity if your child will be more interested in eating gobs of paint! If you are truly concerned with even the smallest amount ingested, we would suggest other edible options like yogurt paints or water and food coloring. As well always supervise any baby or toddler play.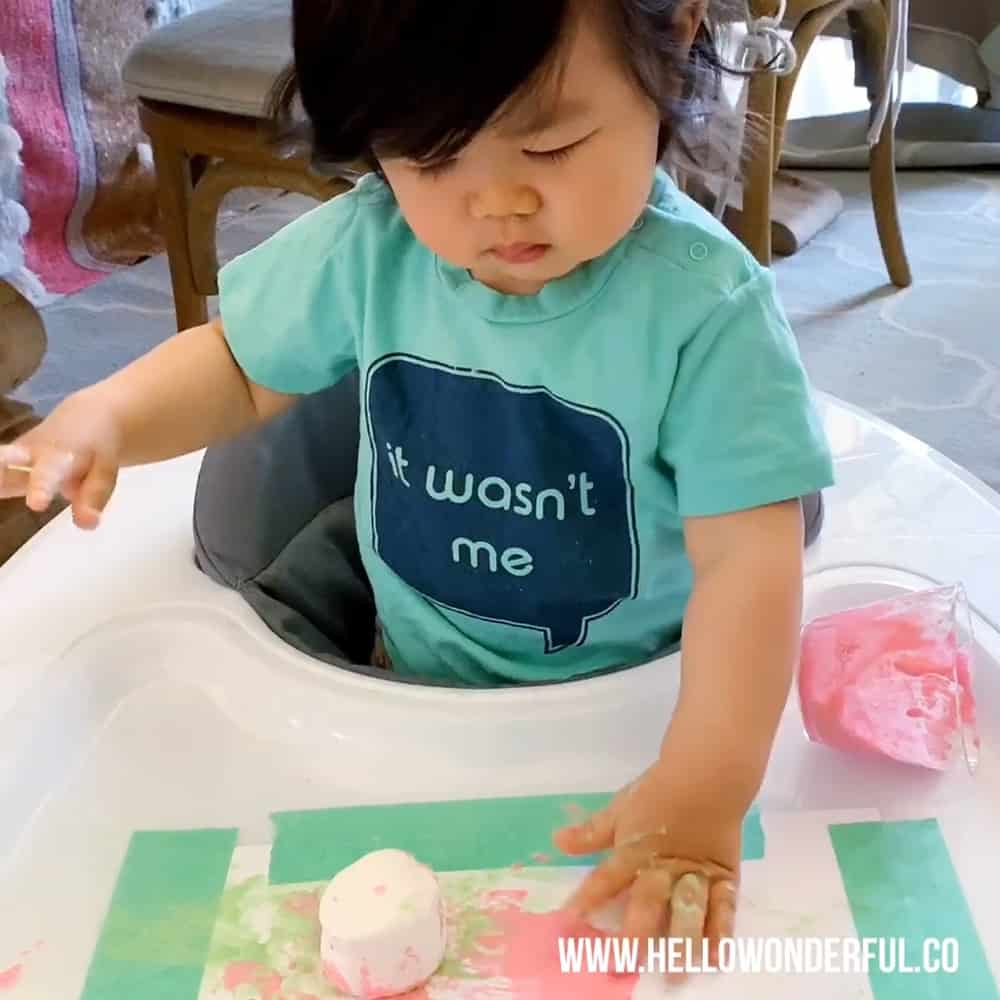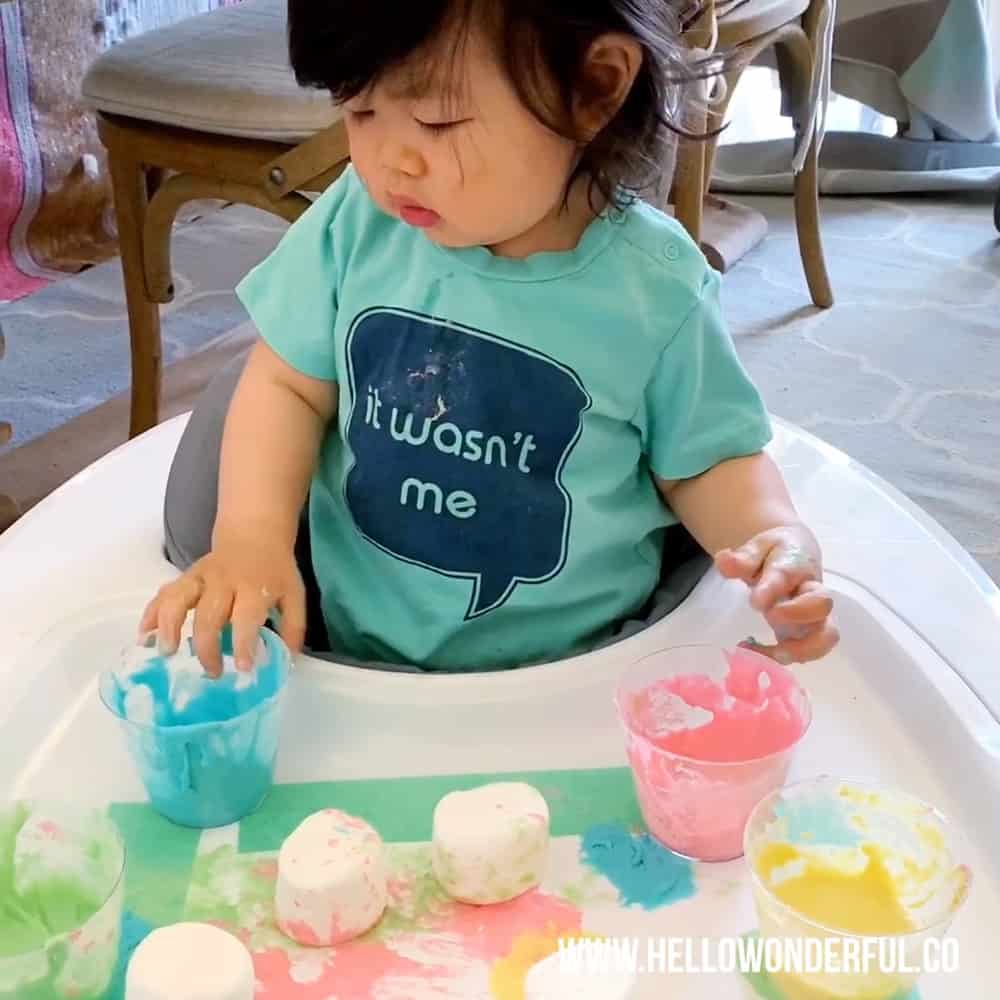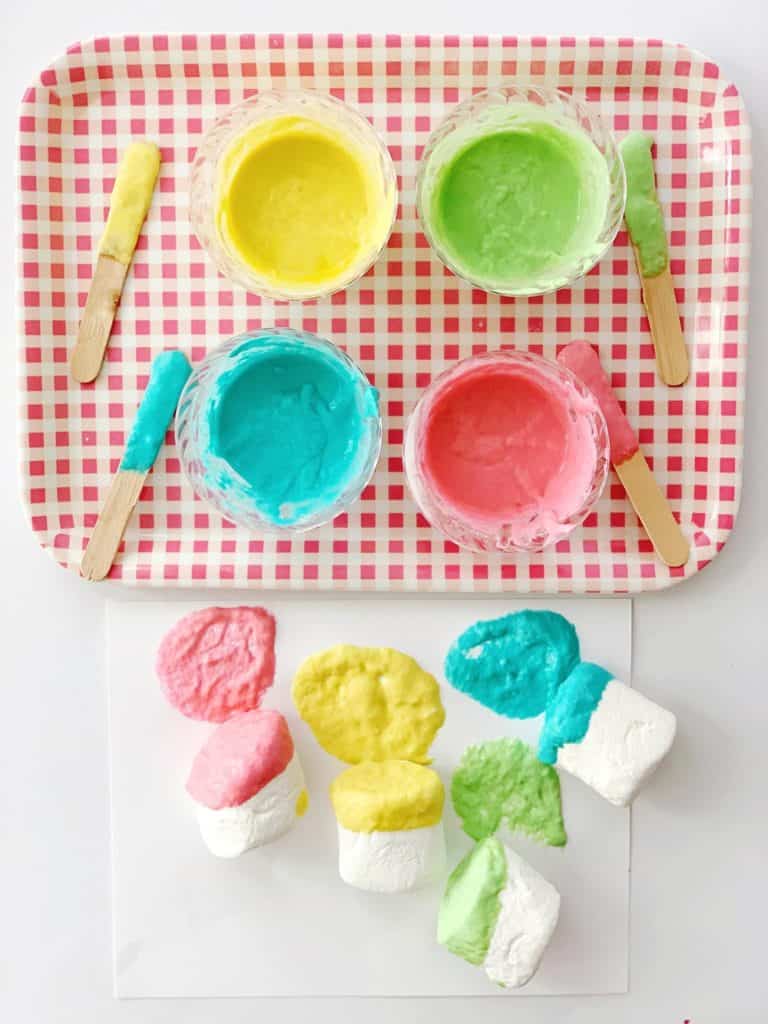 You can also set this up without the marshmallows for a fun finger painting activity. Babies love to touch various textures and smear things around. Let them play with some sensory painting fun!
This taste safe paint is so easy to make! Just use flour , water and food coloring. Grab our recipe below. We like making it a bit on the thick side so it doesn't splash everywhere and babies can really "feel" the paint texture.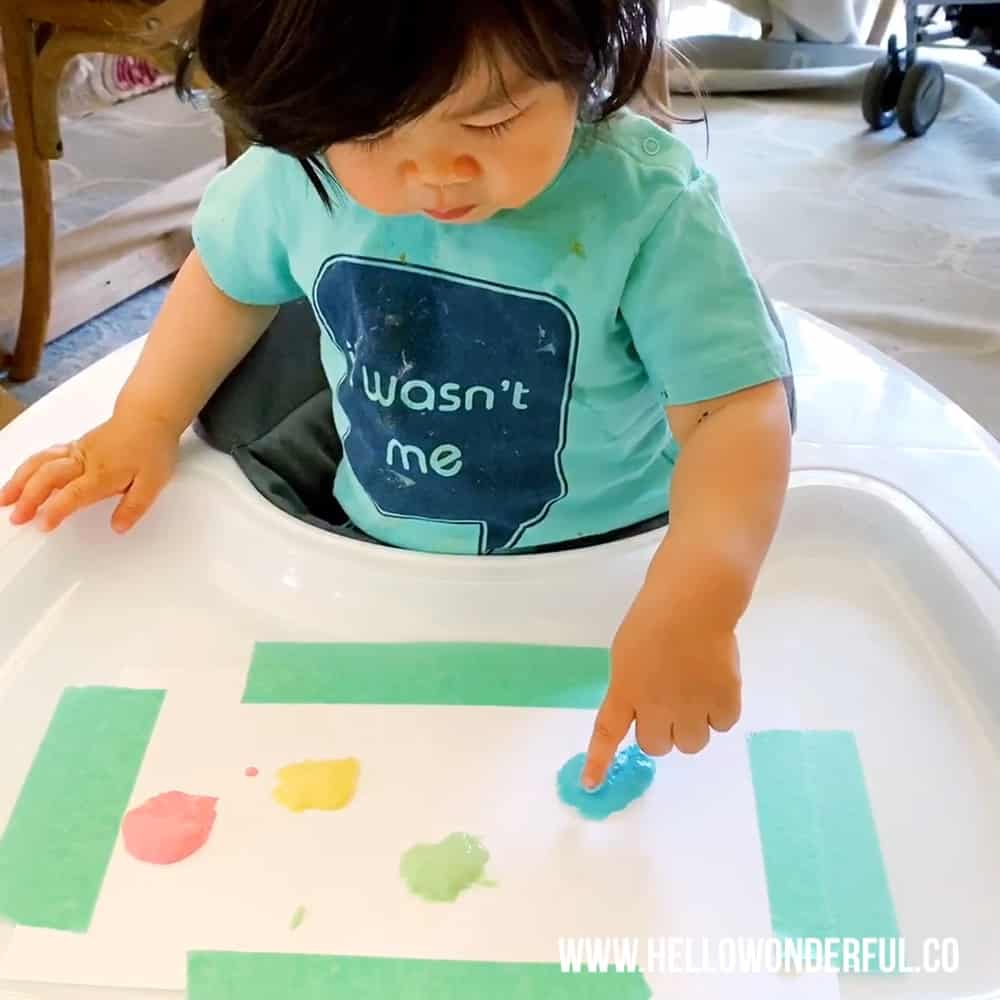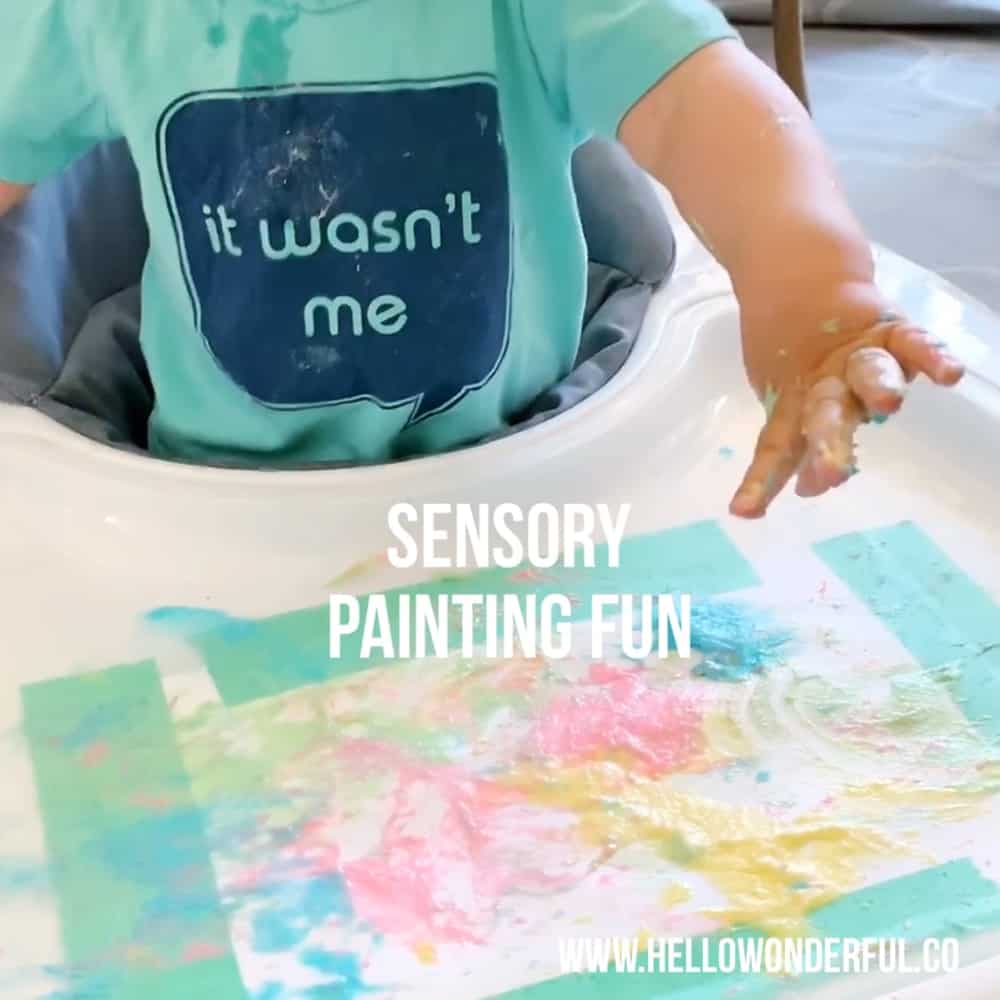 Yield: Marshmallow Stamping With Taste Safe Edible Paint
MARSHMALLOW STAMPING WITH TASTE SAFE EDIBLE PAINT
Set up this easy marshmallow stamping with taste safe edible paint. A fun baby or toddler painting activity.

Prep Time 10 minutes

Total Time 10 minutes
Materials
Flour
Water
Washable or disposable cups
Something to stir paint, we used popsicle sticks
Jumbo Marshmallows
Removable Tape
Instructions
Step 1. Make your paint, for each color we used 1/4 cup of flour, 1/4 cup of water + two tablespoons. This makes the paint thicker which we wanted, but you're welcome to add more water to make a thinner paint if you'd like.

Step 2. Set up your painting session. Tape a piece of paper (we like watercolor paper) to a flat surface like a high chair table.

Step 3. Give your baby one color at a time and a couple of marshmallows. Demonstrate how to stamp. Likely baby will just explore, touch and feel the paint.

Step 4. You can set up finger painting instead and omit the marshmallows! Just add a few drops of paint on paper and encourage your baby or toddler to paint with his fingers.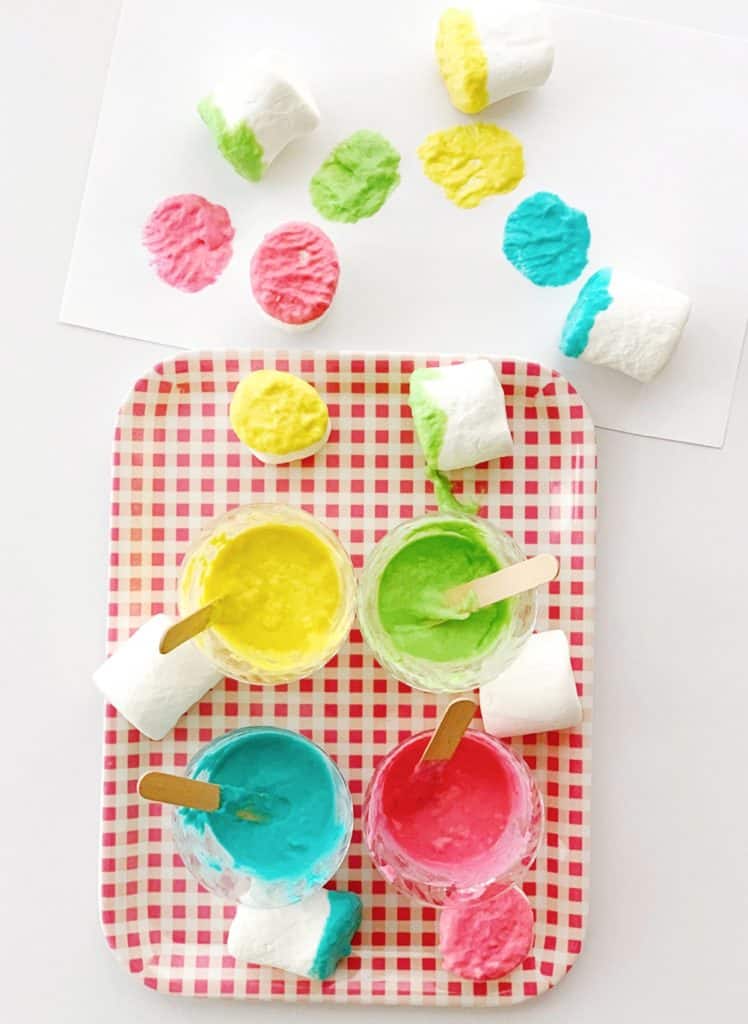 ______________________________________________________________________________________________________
Disclosure: Some of the links in the post above are "affiliate links." This means if you click on the link and purchase the item, we will receive a small affiliate commission. Regardless, we give our promise that we only recommend products or services we would use personally and believe will add values to our readers.