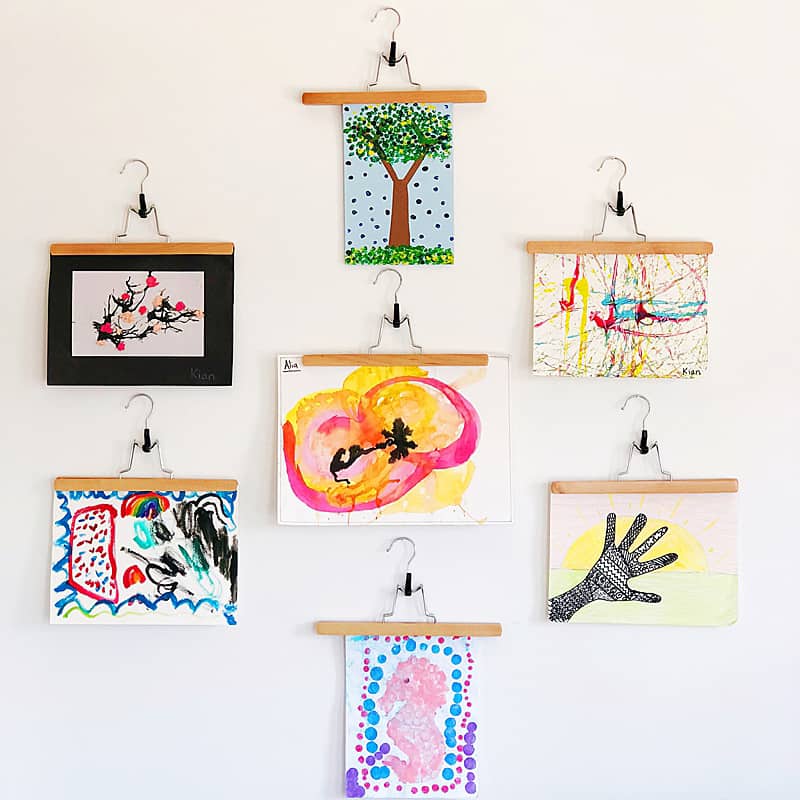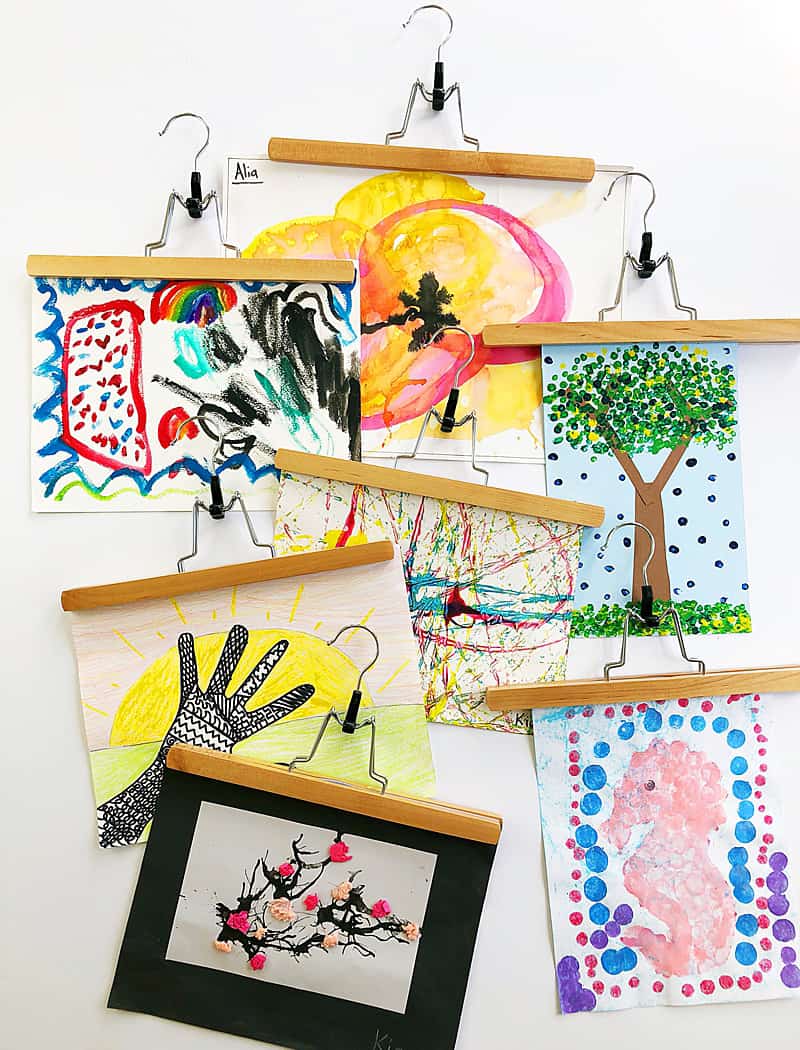 My kids are always creating! Piles of pretty papers stack up quickly. We've put them in scrapbooks or photo books, but it's not the same as having their creative works adorn your walls.
That's why we tried using these hangers as a hack to hang the kids' art. The idea came from Instagram accounts @esthermund who makes gorgeous educational art prints and showed one off that way. I immediately thought using hangers would be a simple way to set up kids' art gallery in 10 minutes!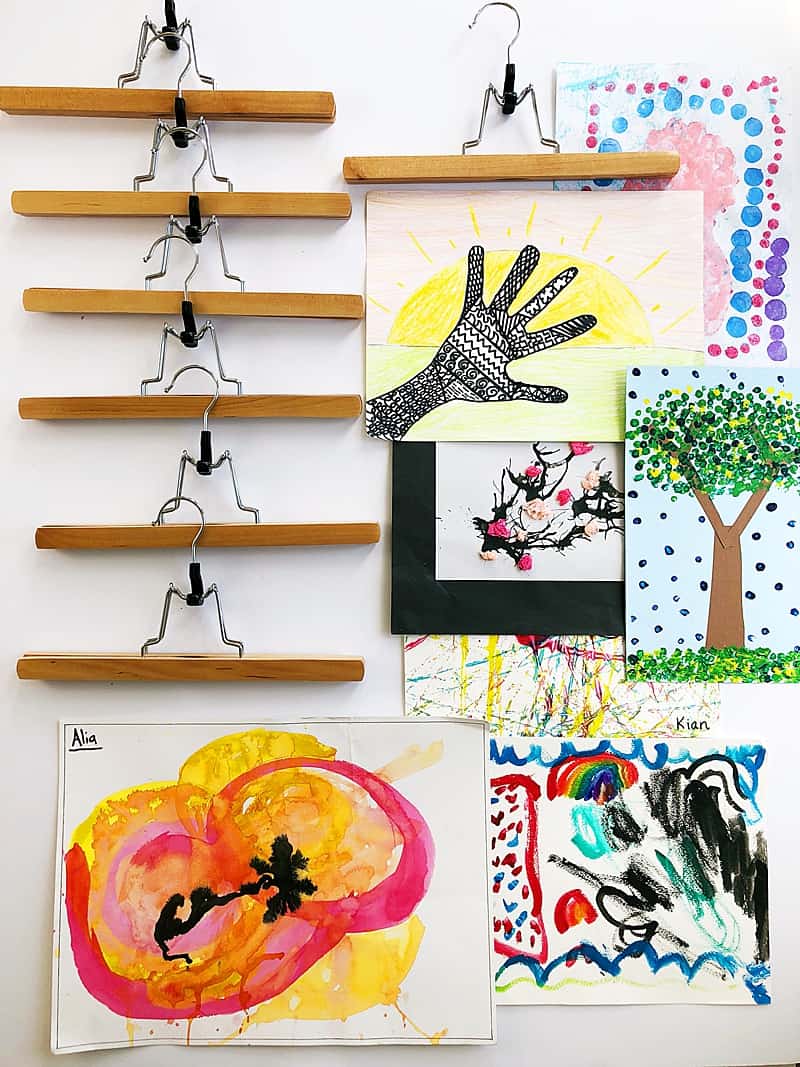 A small nail on the wall to hold the hanger allows your children to attach their beautiful paintings and drawings to these simple gallery holders. You could also afix the hangers with protective adhesive like mounting tape or velcro, depending on the surface.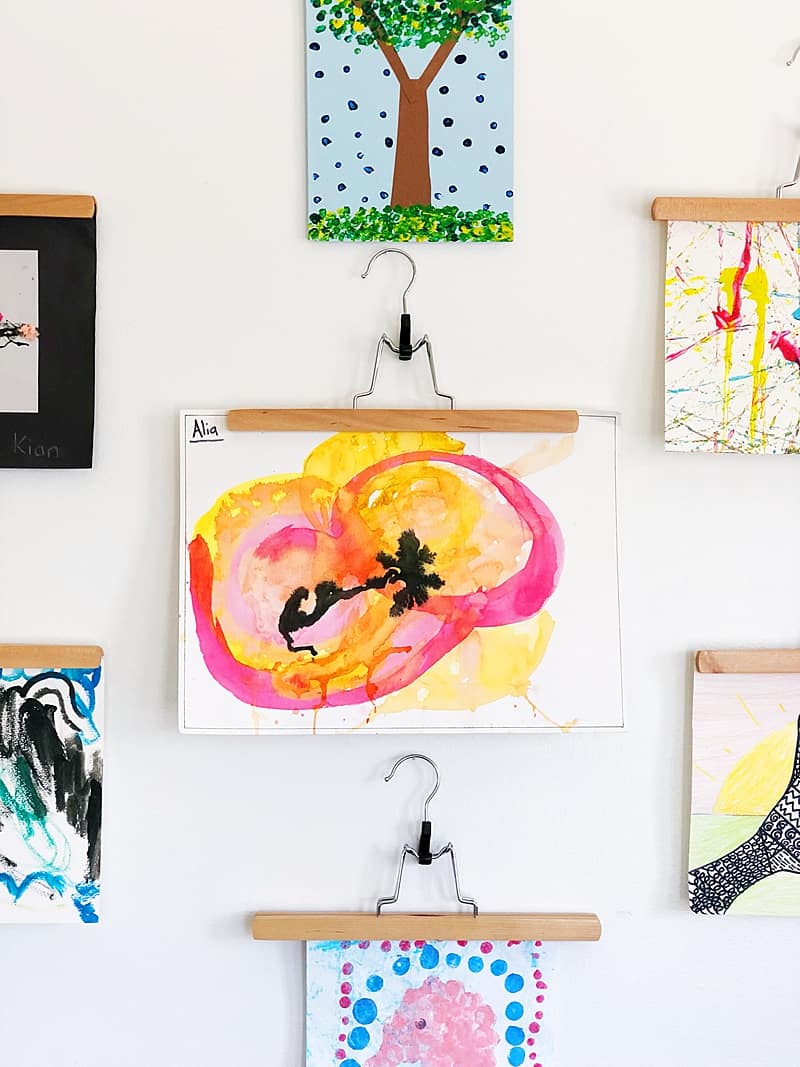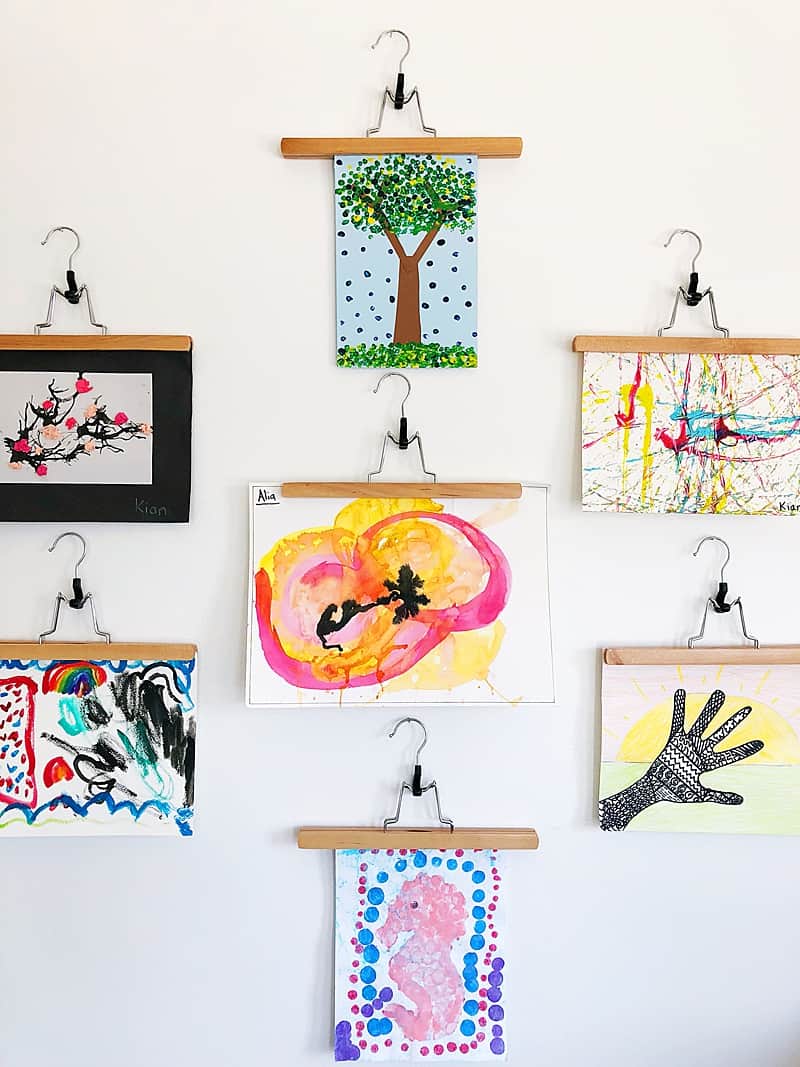 The artwork goes in simply, sliding between the Interior Anti-slip & Protective Paddings to keep your child's masterpieces as safe as you would your clothing! Your kids will do most of the work themselves, making the creations and fastening them to the hangers. See a video of our gorgeous art gallery in the making!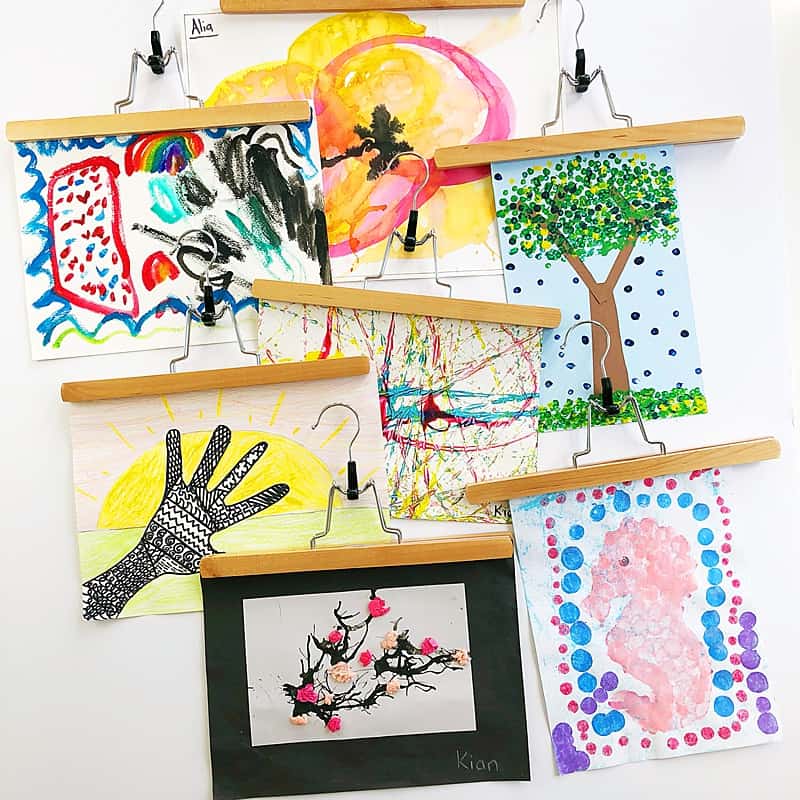 How do you display your kids' art?
Check out how we do it on blocks, pillows and on badges!
---
Disclosure: Some of the links in the post above are "affiliate links." This means if you click on the link and purchase the item, we will receive a small affiliate commission. Regardless, we give our promise that we only recommend products or services we would use personally and believe will add values to our readers.