Does your kid love to collect rocks? They are an inexpensive creation material with so many possibilities and there are often local rock painting groups (check out The Rainbow Rock Project for spreading kindness) and online communities that you can join to get ideas and share yours!
Scroll all the way down to watch the video for how to make these sweet Painted Rock Ice Cream Cones this summer with the kids!
Be sure to subscribe to our channel for more DIYs!
MATERIALS:
Rocks
Dish soap
Pencil/ eraser
Drying rack
Paint pens (Our favourite brand is Posca)
We always find these items useful too: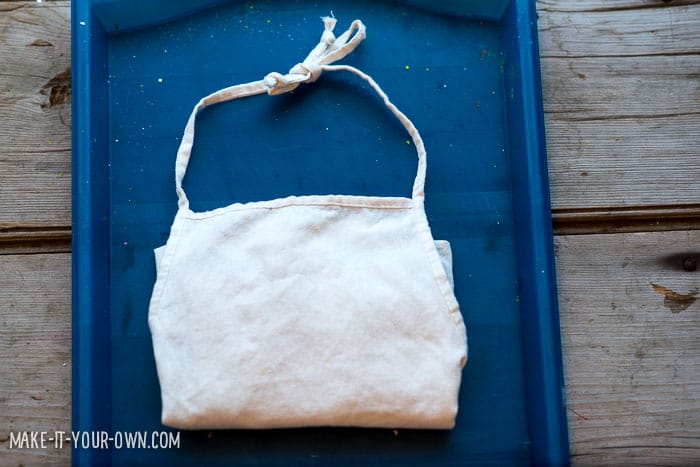 Directions
Go for a nature walk with an adult, collecting rocks that might fit the size for a cone, a few scoops and a cherry on top!
Wash your rocks with a bit of water and dish soap to remove any dust, rinse them and allow then to dry over night on your drying rack.
Sketch your cone (Our son describes this as "an upside down triangle") and your scoops ("a half circle with a cloudy bottom") and draw your cherry ("a circle with a stem").
Shake your paint pens well prior to use. If it is the first time you are using them, be sure to follow the product directions about how to get them to fill the tip. (We listed our favourite brand that is easy for both kids and adults and they have good, bold colours.) We then coloured in the main colours of our shapes (the lighter portions first). Depending on how porous your rock choices are, you may have to apply a second coat, making sure they are completely dry in between. We then added the next colour (so for example the lines on our cone).
We added a few highlights (to make it appear like light hitting a 3-D shape) and outlined our shape with fine line black pens.
If you are going to put your rocks outside, be sure to use a sealant. Our friend Samantha from Color Made Happy suggests her favourites, along with many other good rock painting supplies here.
Pin this idea: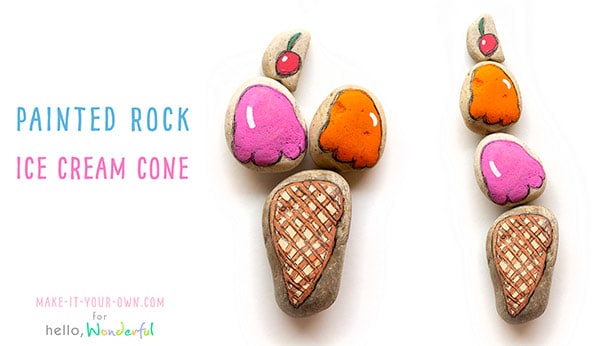 Now that you've tried rock painting, here are a few other ideas that we have for rock painting throughout the year: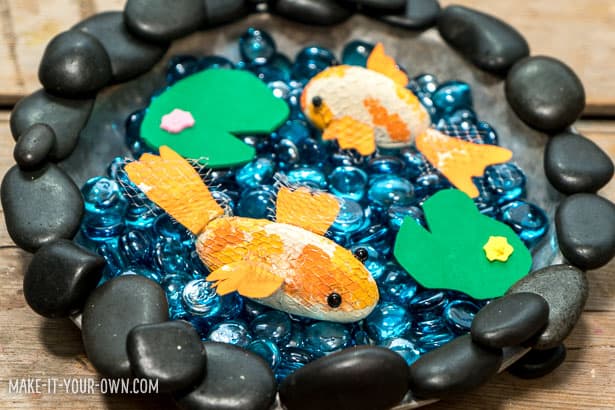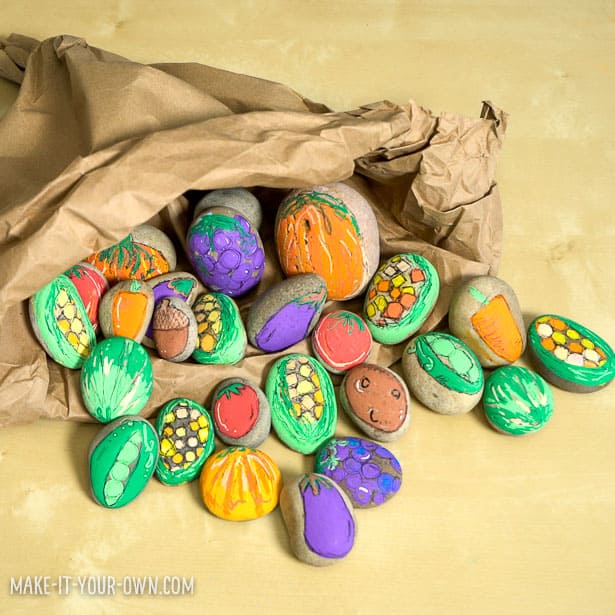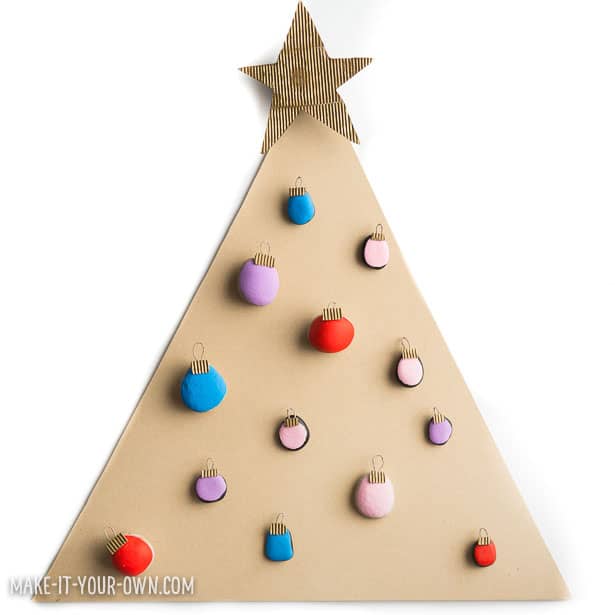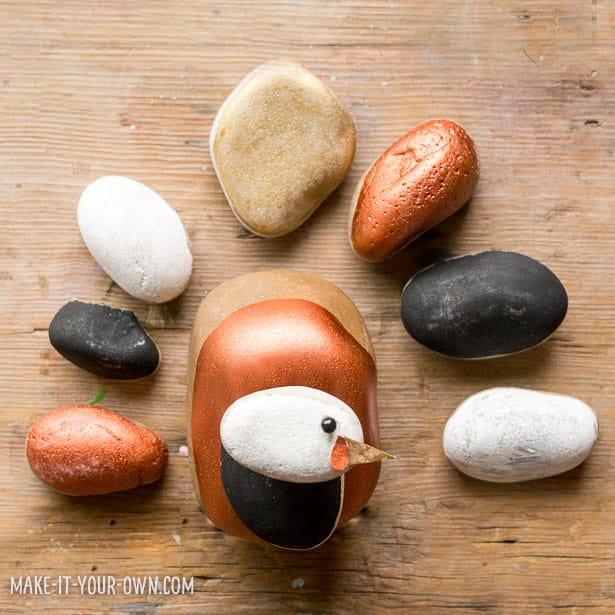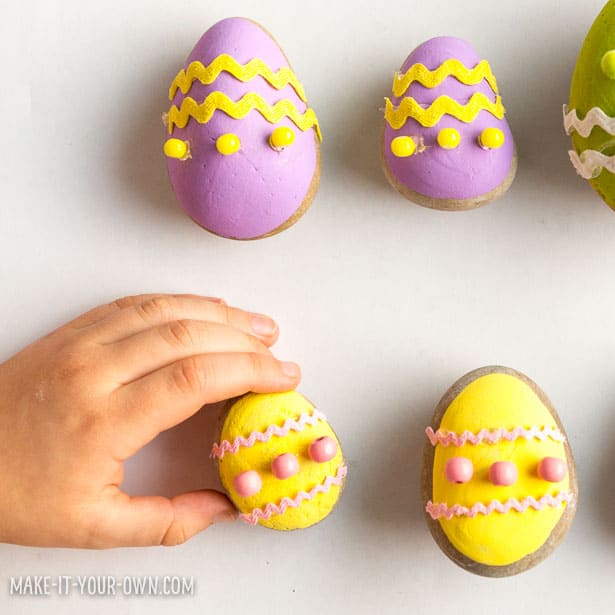 Watch the video below to see how to make these adorable Painted Rock Ice Cream Cones:
Purpose
Getting out into nature.
Painting with various tools and on different types of surfaces.
Safety Notes
We suggest that you use a tray and a smock to protect your clothing and surfaces.
Follow all product directions and safety rules.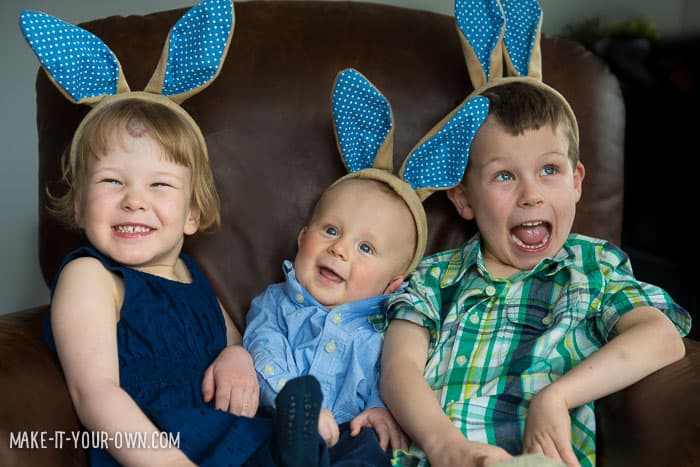 Make it Your Own is a Canadian children's website. We hope to inspire educators and families with projects to do together, explorations of various mediums and techniques and to get out into nature to source supplies. We love re-imagining items and thinking of new ways to share children's artwork. We are often described as "an educational mom, a digital dad and their three mini-makers.
__________________________________________________________________________________________________
Disclosure: Some of the links in the post above are "affiliate links." This means if you click on the link and purchase the item, we will receive a small affiliate commission. Regardless, we give our promise that we only recommend products or services we would use personally and believe will add values to our readers.