Our neighbour has lovely rocks as part of their landscaping. Our son has been "collecting" them from this location since he was little on our way home from the school. I would often sneak a few each day into my pockets to quietly replace them when we went back that way. Now that they are planning to remove them next year, his pile is ever growing! Hence, we have been making all sorts of rock creatures. Our latest idea for "Paint & Play" rocks is this turkey craft – perfect for any rock lover!
Materials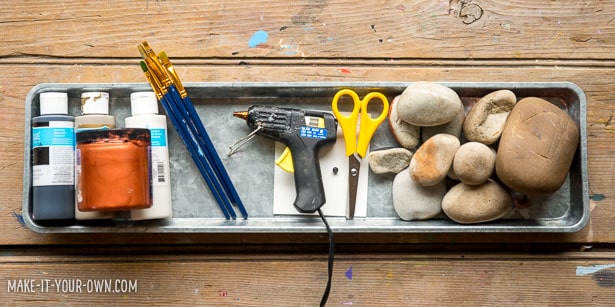 Rocks
Paint brushes
Scrap paper
Scissors
Bead
Sticky tack (*Optional, but handy!)
We always find these items helpful too: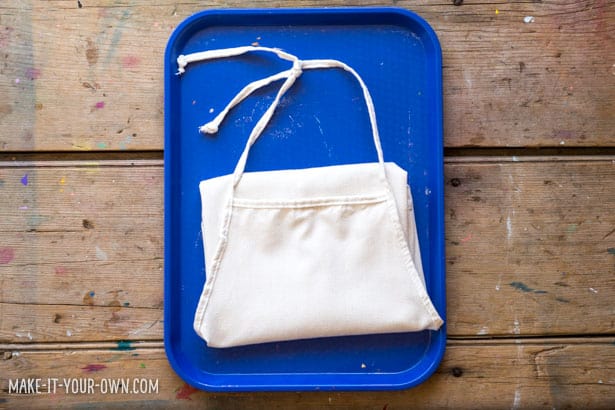 Directions
Collect rocks in your neighbourhood that you think are the right size and shape for your turkey's body, neck, head and tail feathers. Wash the dust off of them and allow them to dry over night. This will allow the paint to adhere better.
Don your smock. Paint your rocks. A trick that is helpful with the paint is to first paint a circle around the exterior and then fill in the centre. The circle almost acts like a mini dam!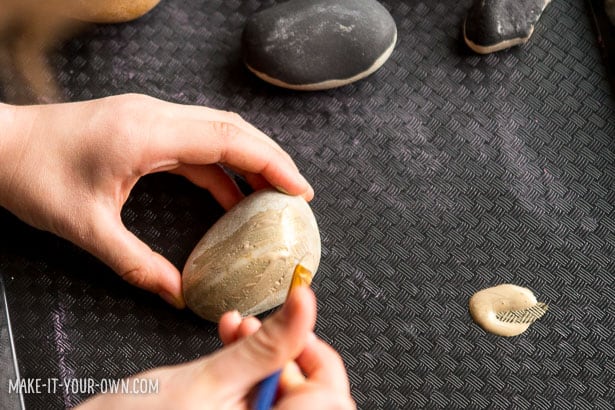 Paint your paper in the colour that you would like your beak and snood. Allow your rocks and paper to dry overnight.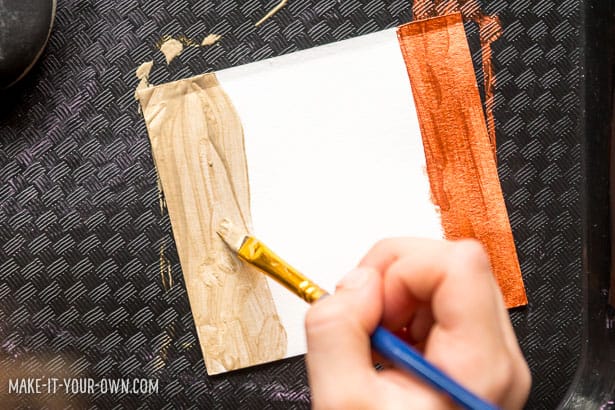 Cut out your beak and your snood.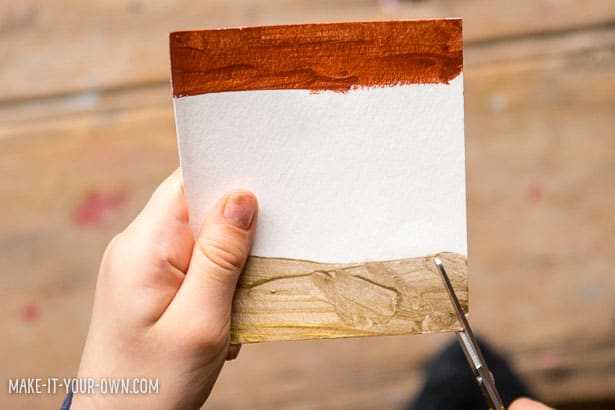 When creating it is often nice to experiment with the placement of parts before you glue them down. To get them to stick to the turkey and to have the ability to move them about we just used a bit of sticky tack (that you can use to hang posters).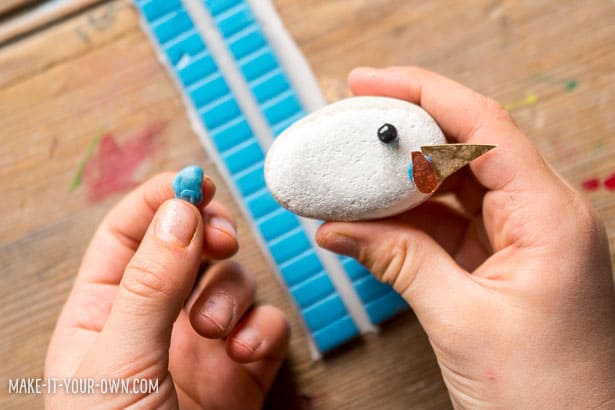 Once you like how the parts look on your turkey's head, glue them down.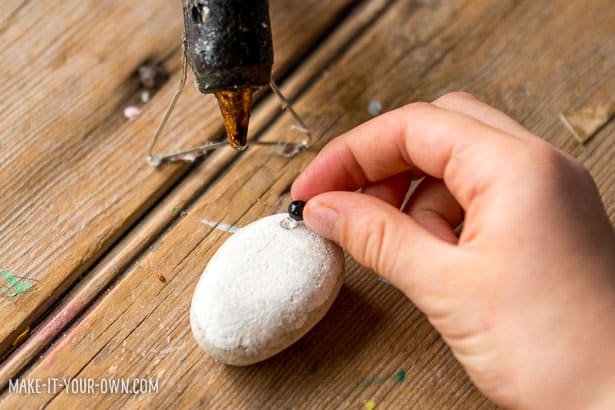 After your glue is dry, use your rocks to create your turkey: Can you stack the neck on the body and balance the head on the neck? How many different ways can you arrange the tail feathers? Tell a story with your rock turkey. Now wouldn't be nice to make the turkey a friend?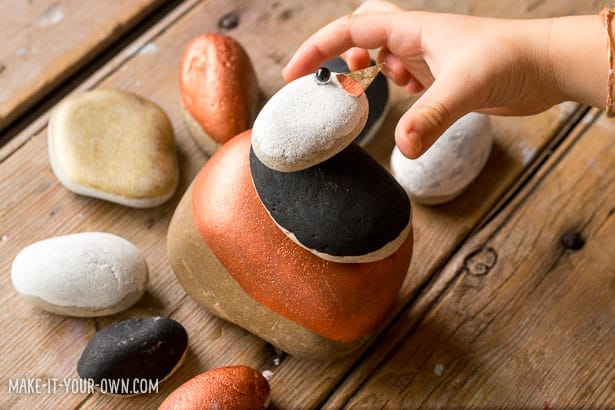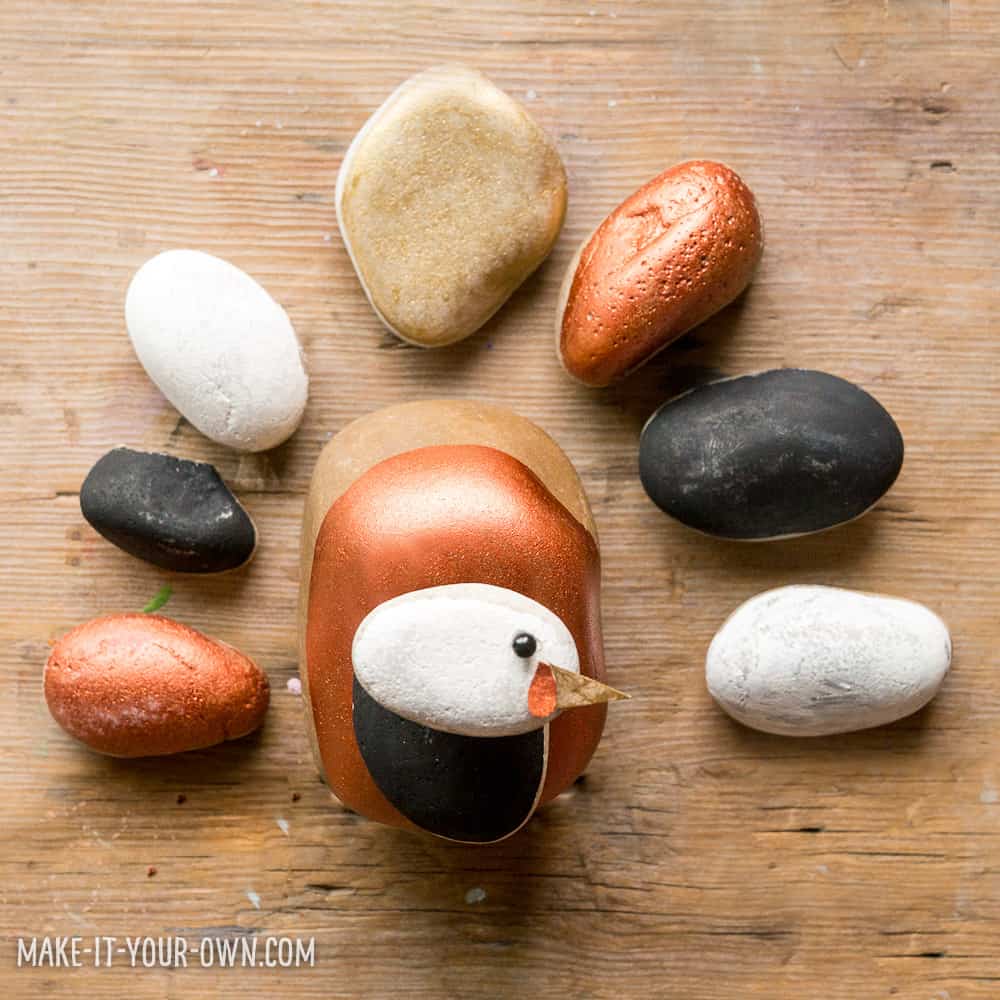 What are your favorite Turkey arts and crafts? Check out more fun Fall and Thanksgiving ideas for kids!
Pin this idea for later: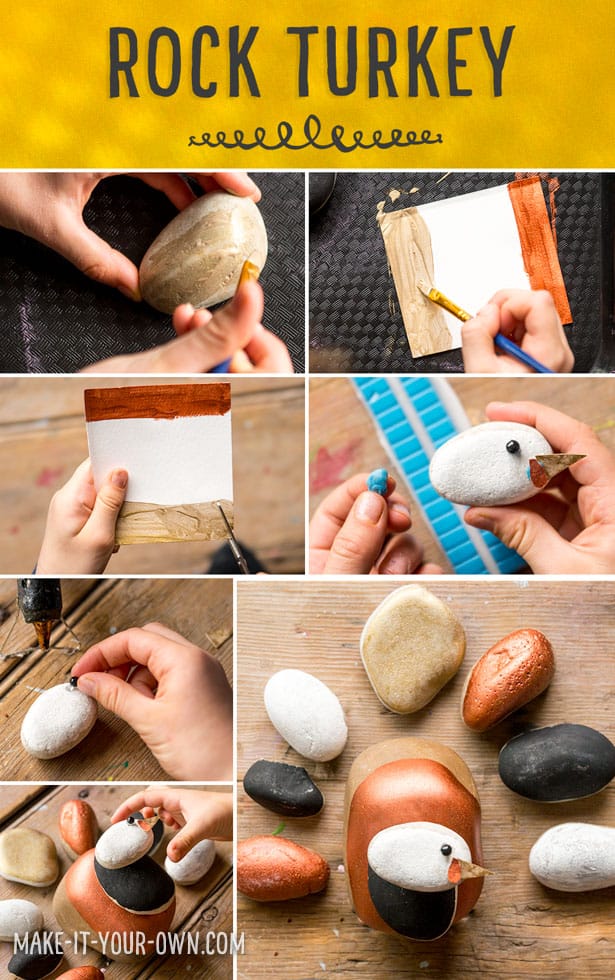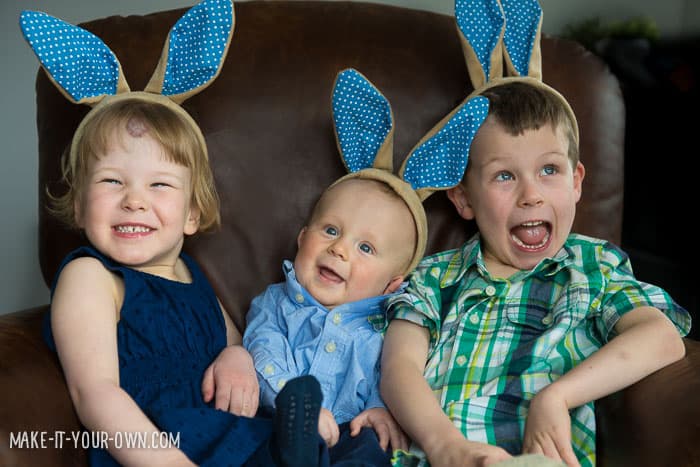 Make it Your Own is a Canadian children's website. We hope to inspire educators and families with projects to do together, explorations of various mediums and techniques and to get out into nature to source supplies. We love re-imagining items and thinking of new ways to share children's artwork. We are often described as "an educational mom, a digital dad and their three mini-makers.
______________________________________________________________________________________________________

Disclosure: Some of the links in the post above are "affiliate links." This means if you click on the link and purchase the item, we will receive a small affiliate commission. Regardless, we give our promise that we only recommend products or services we would use personally and believe will add values to our readers.