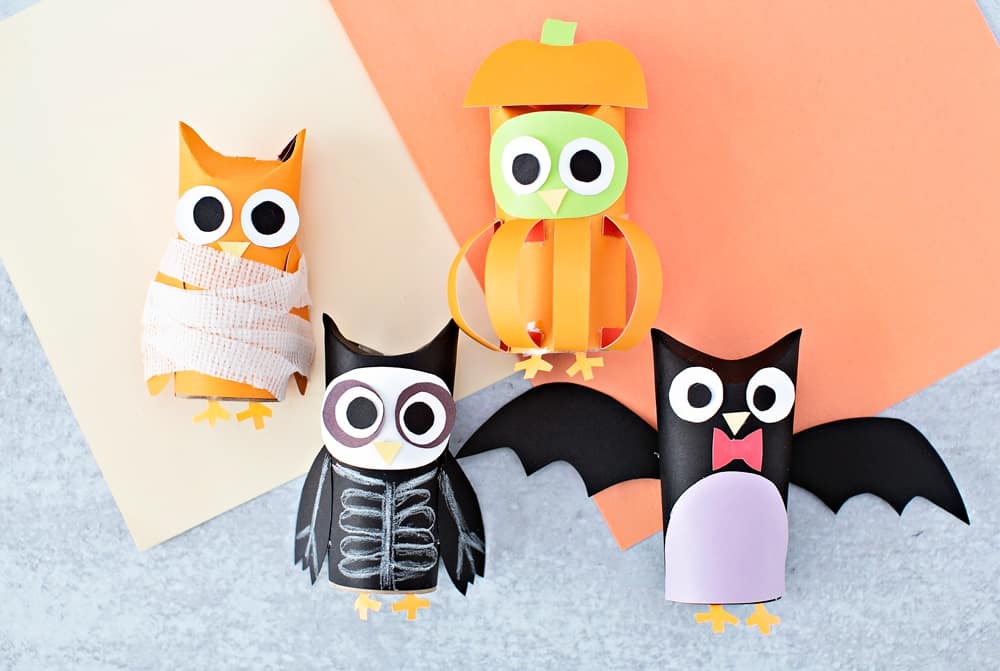 Follow us on Instagram for more fun ideas for kids!
Watch the video below to see how to make these spooky cute Halloween Paper Tube Owls. Make sure to subscribe to our YouTube channel for more fun videos!
These Halloween Paper Tube Owls make a spooky cute Halloween craft for kids using simple recycled materials like toilet paper tubes.
Halloween is so fun for crafting with the kids. You can basically turn any characters into spooky cute creatures in our case, these Halloween Paper Tube Owls! Make a mummy, bat, skeleton and pumpkin owl!
The designs were inspired by this clip art we purchased of Halloween Owls. We turned them into our own 3-D versions so fun for Halloween crafting.
What do you need to make Halloween Owls?
These adorable Halloween owls are so easy to make, all you'll mainly need are colored paper cardstock, paper tubes, glue and scissors.
We created a quick templates of parts we mocked up for our examples, but you don't need it to make these. You can definitely create your own wings, eyes, etc, depending on the final look you want. Our crafts are always meant to inspire but making your own is the fun part of crafting!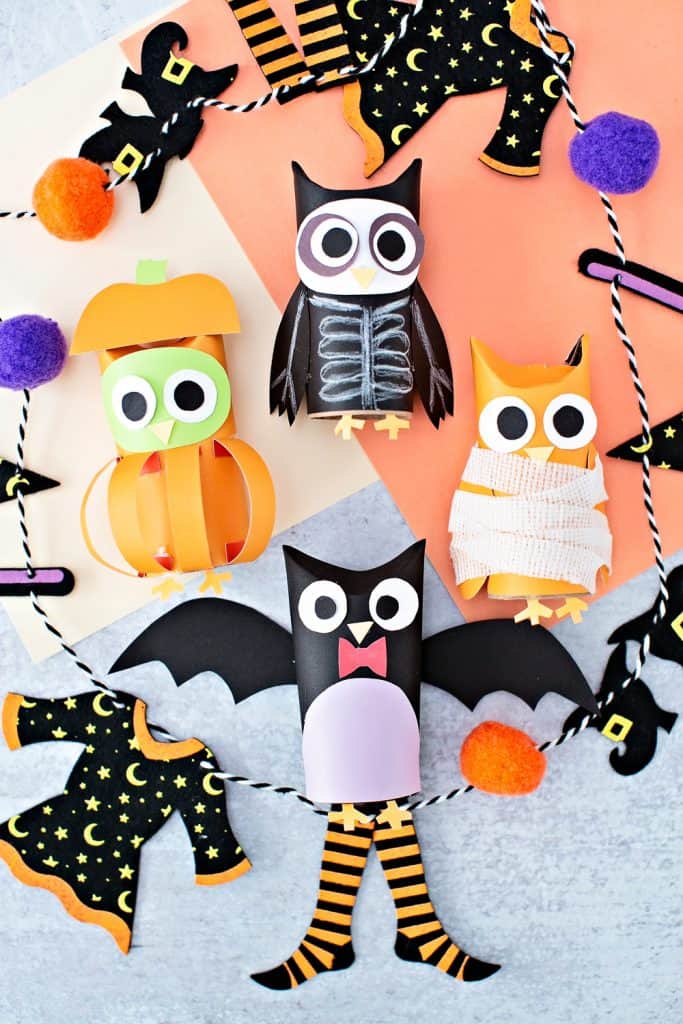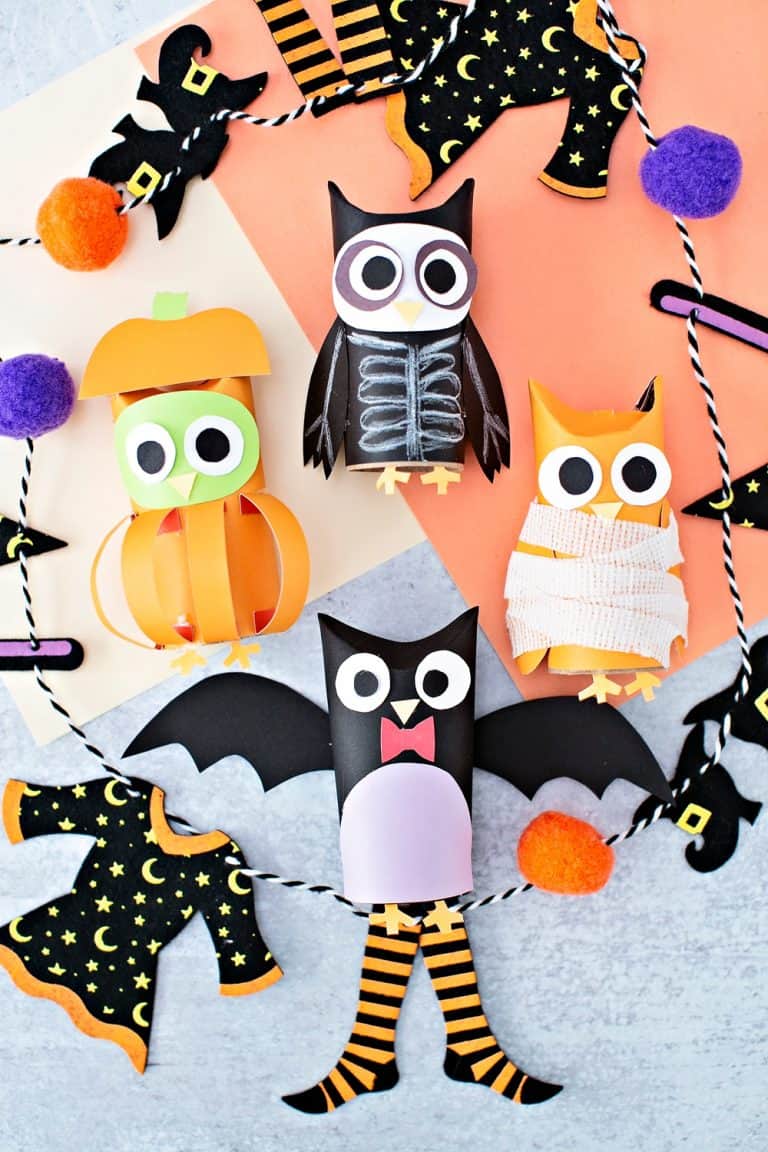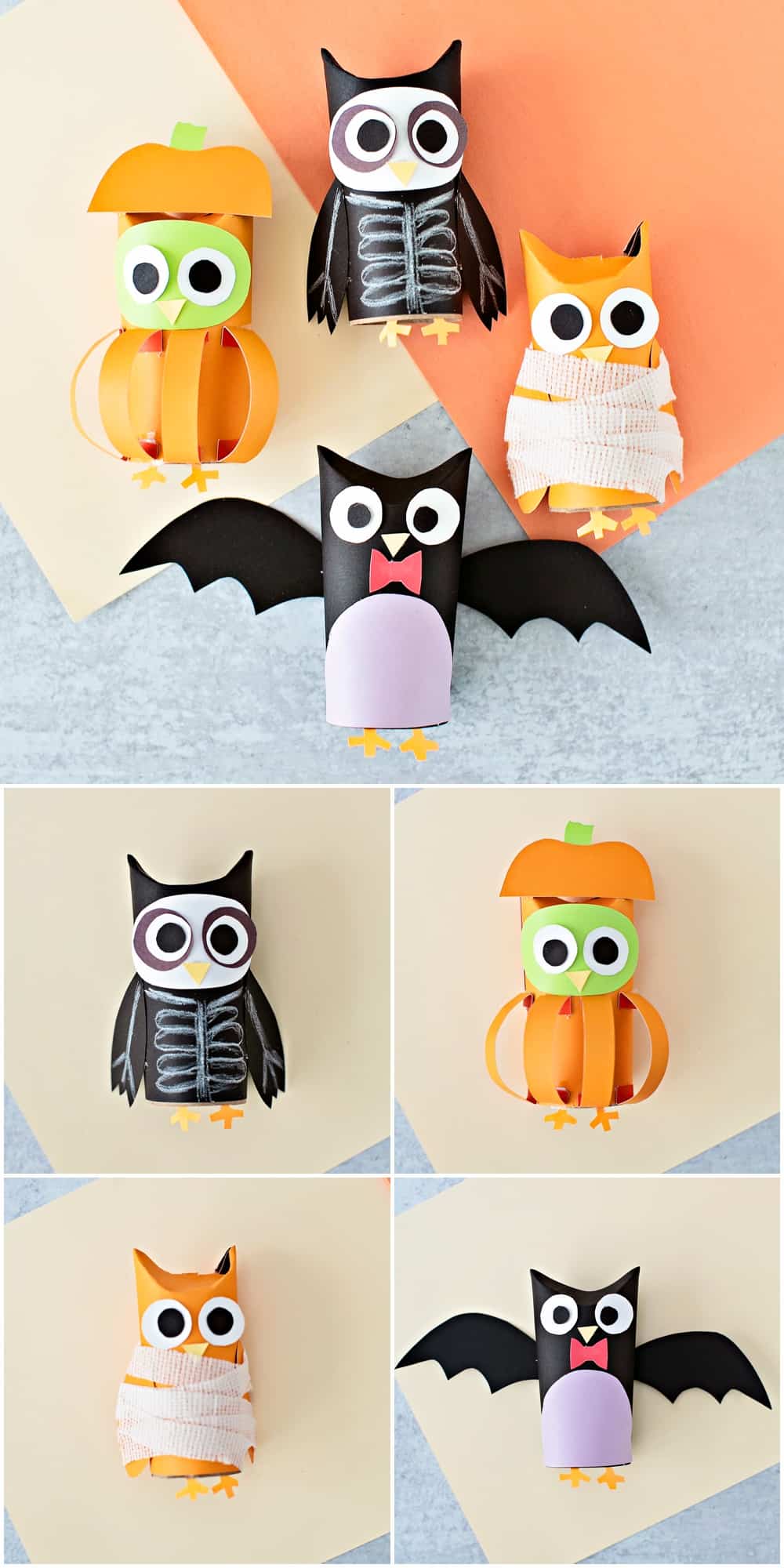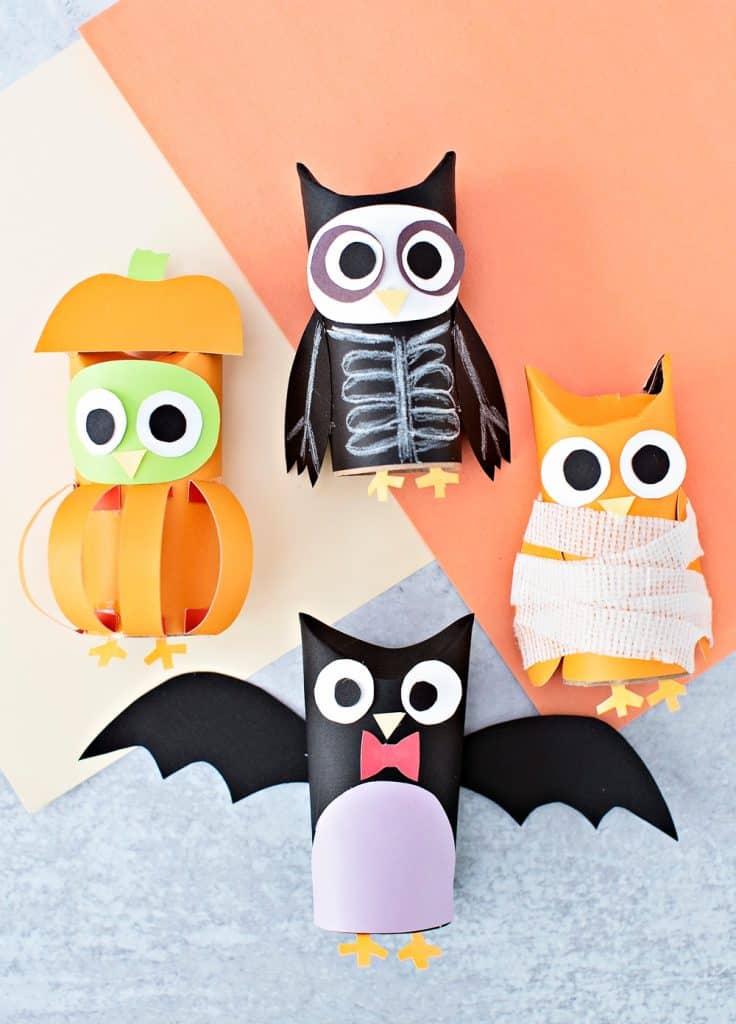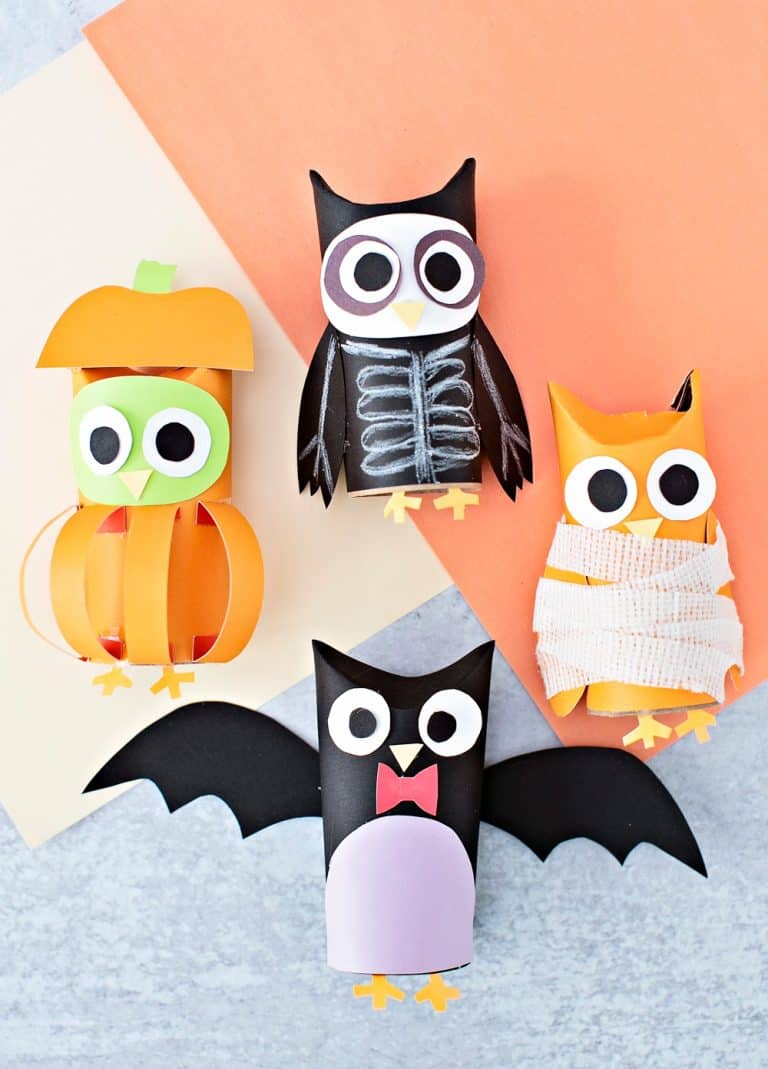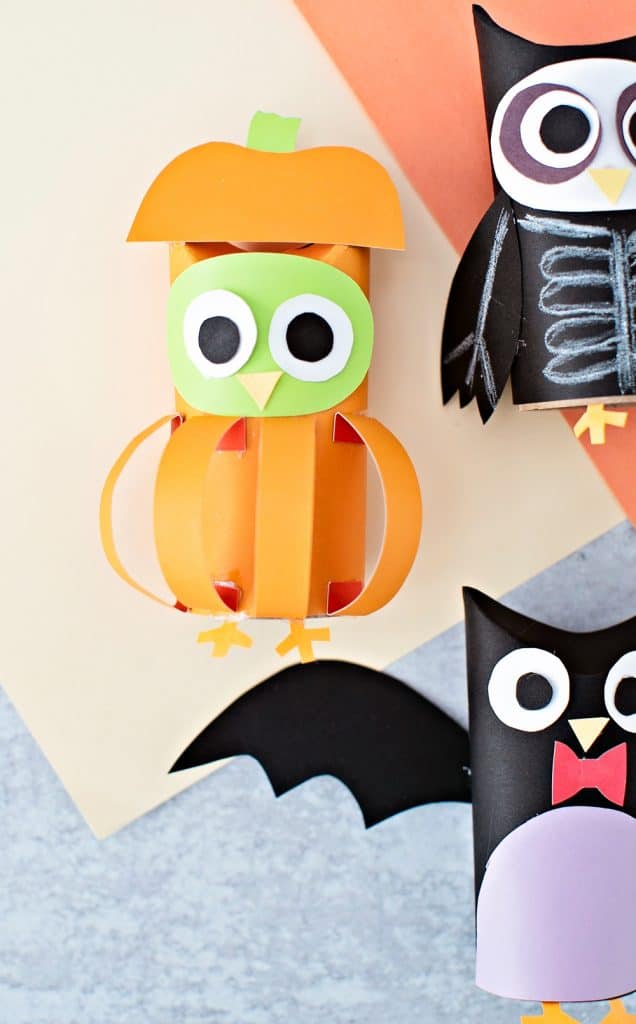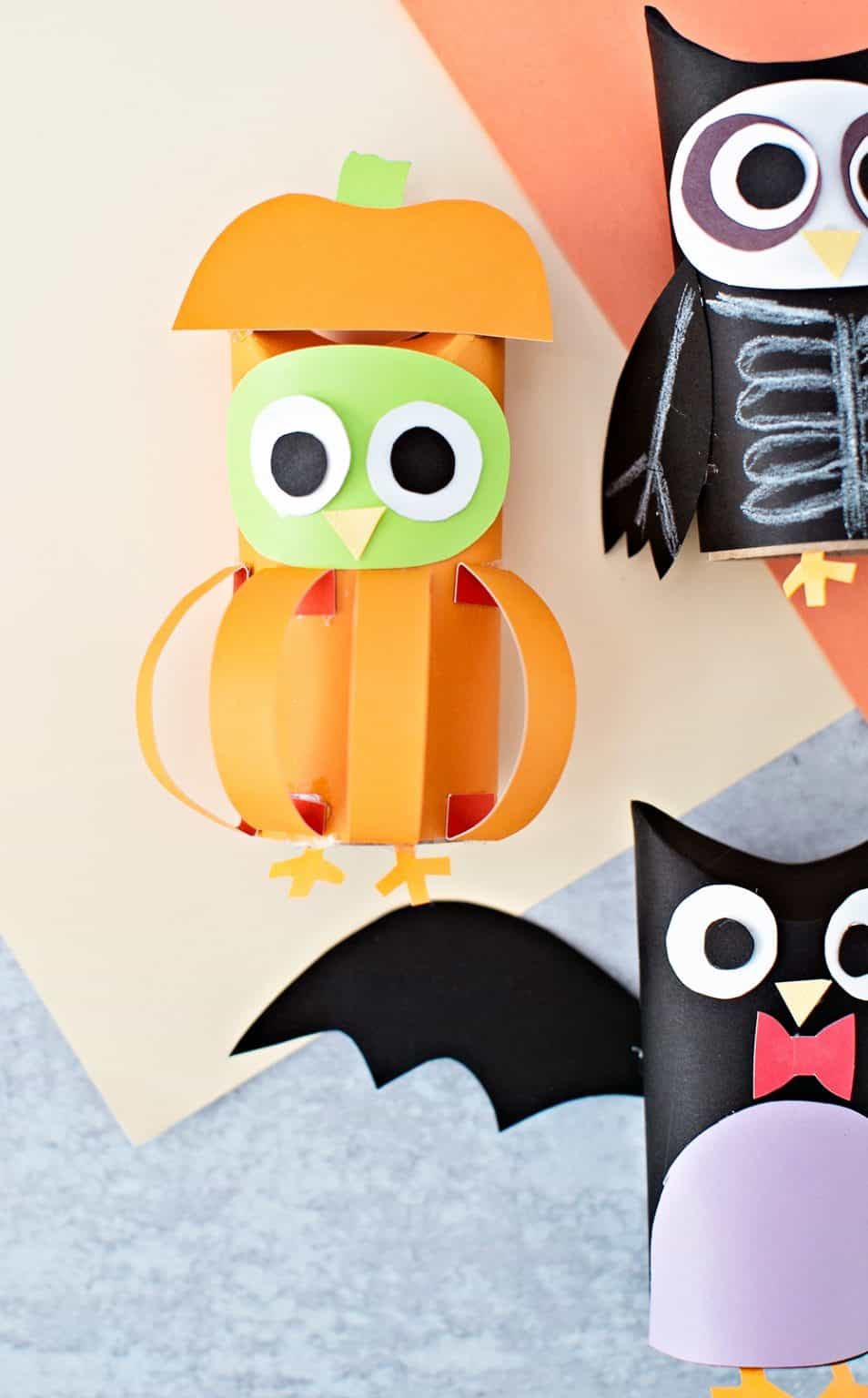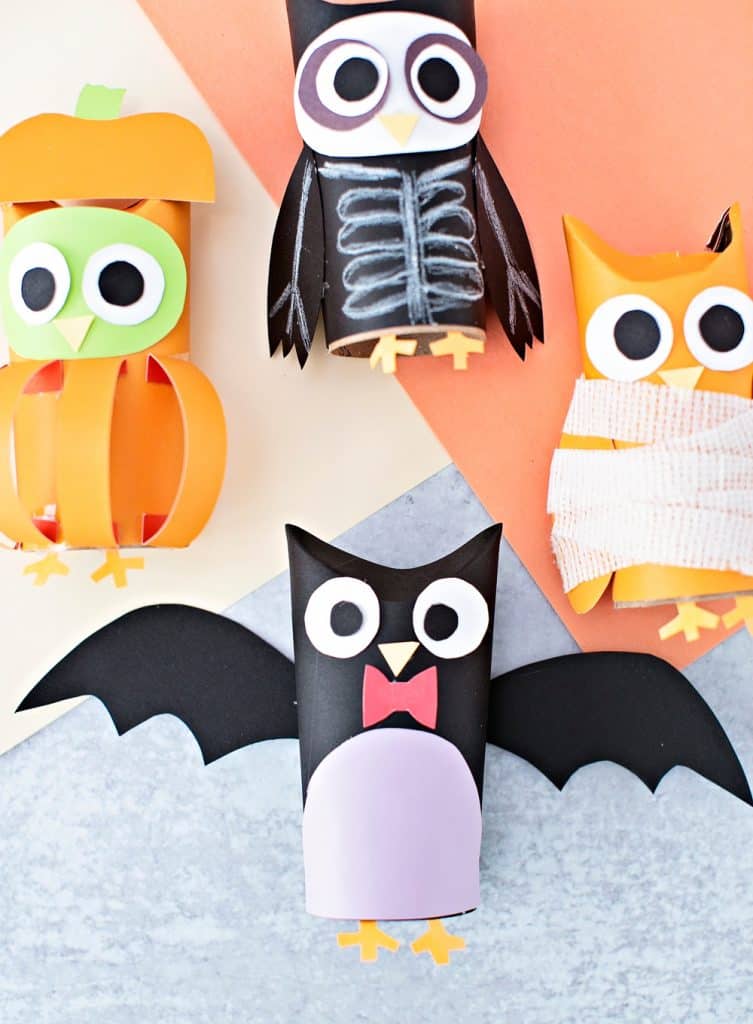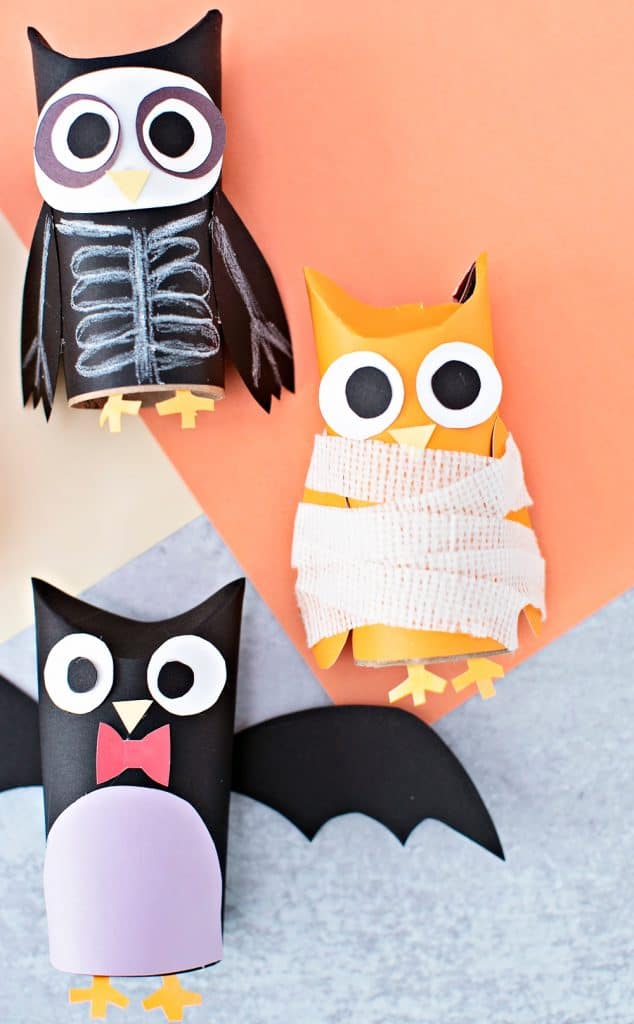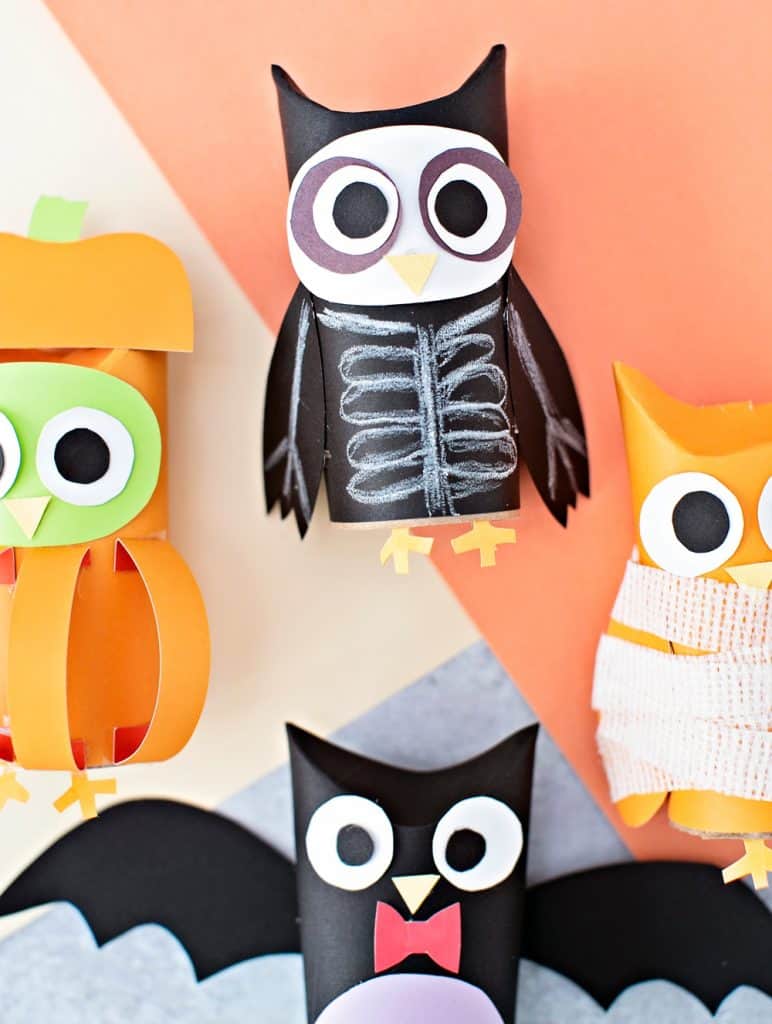 Halloween Paper Tube Owls – Materials
Colored cardstock in various colors, definitely need black and orange for the main bodies

Scissors, glue or tape

Gauze (for the mummy owl)

Free Template (casual mock up of our traced drawings for the parts) but remember, it's easy to make your own bat wings, eyes, etc.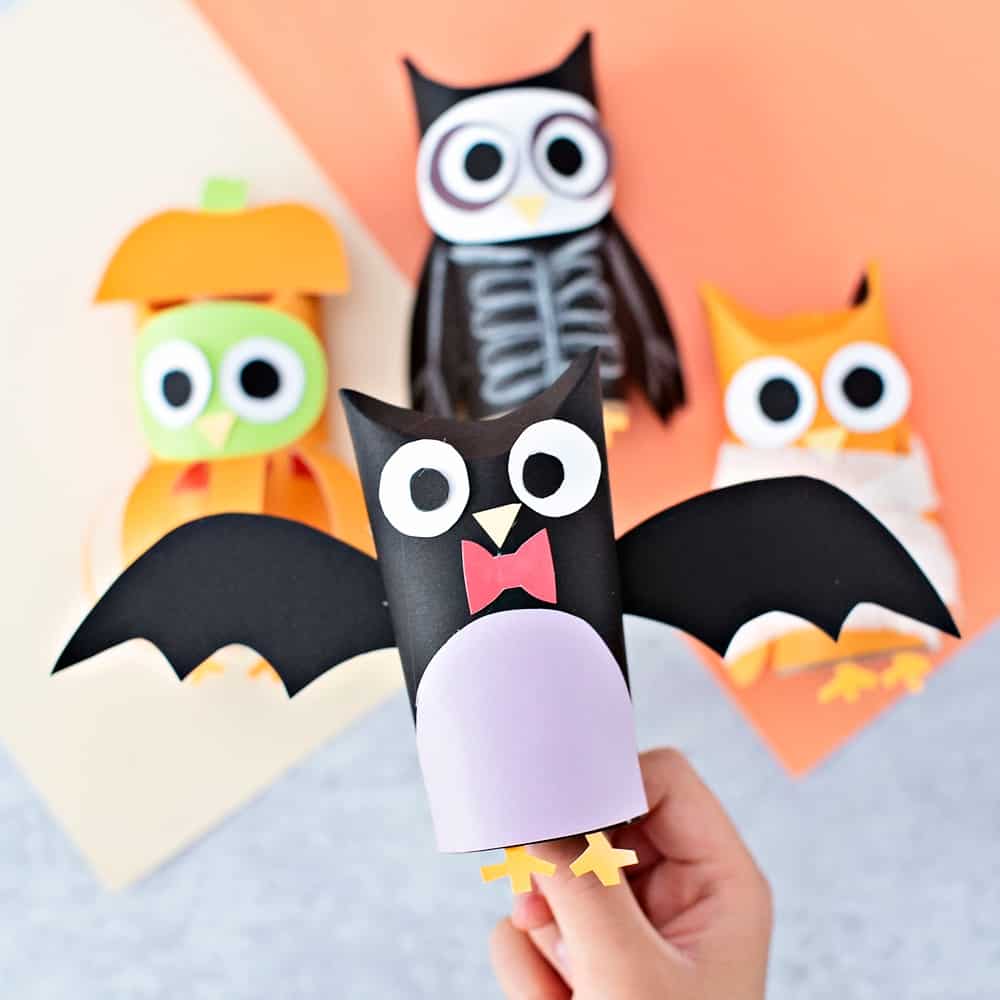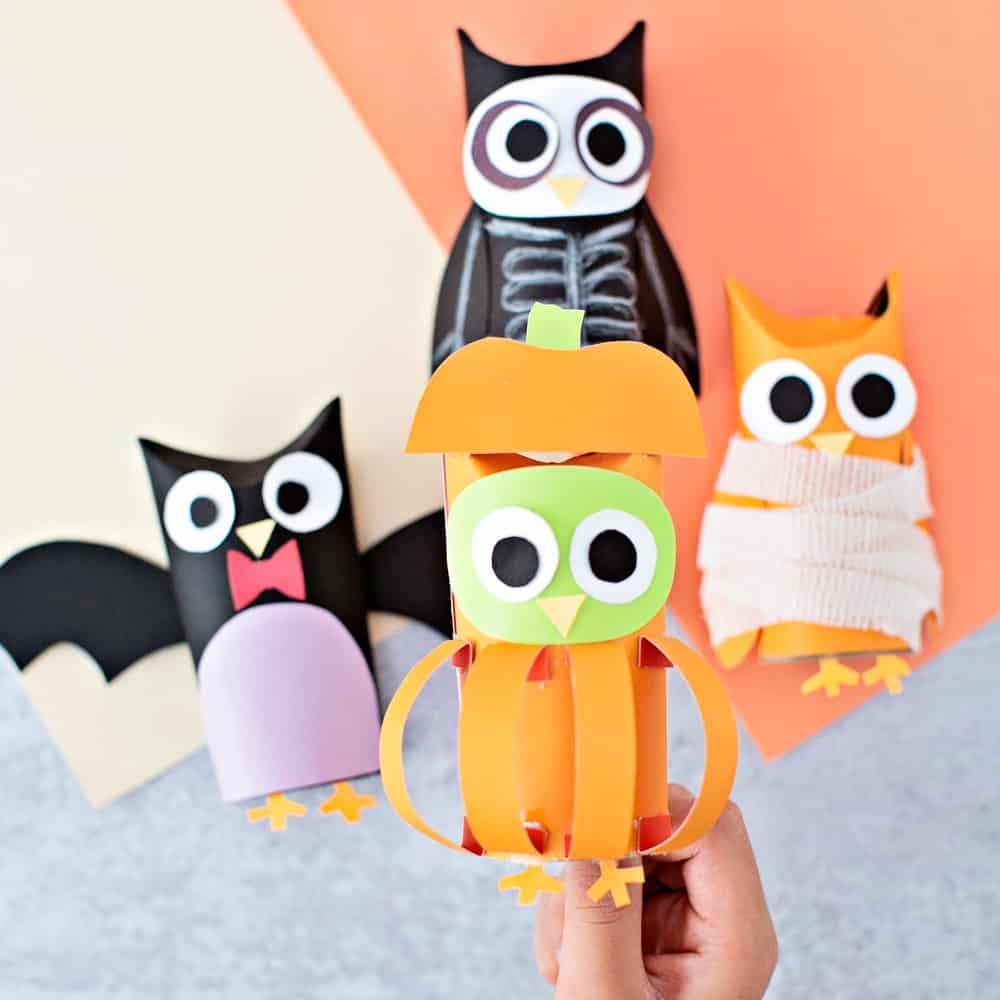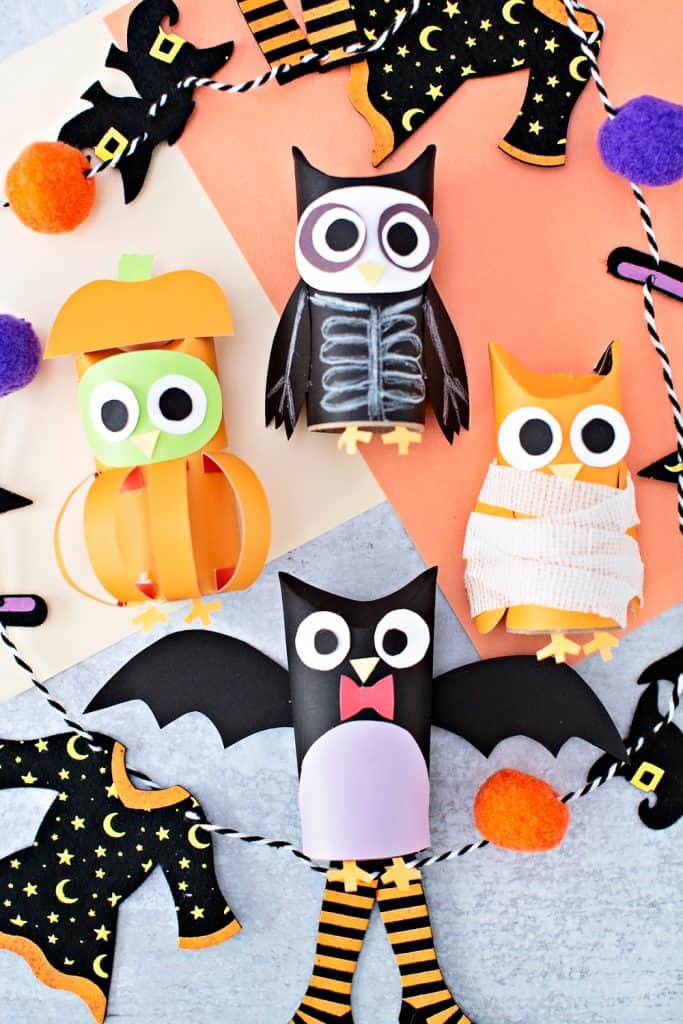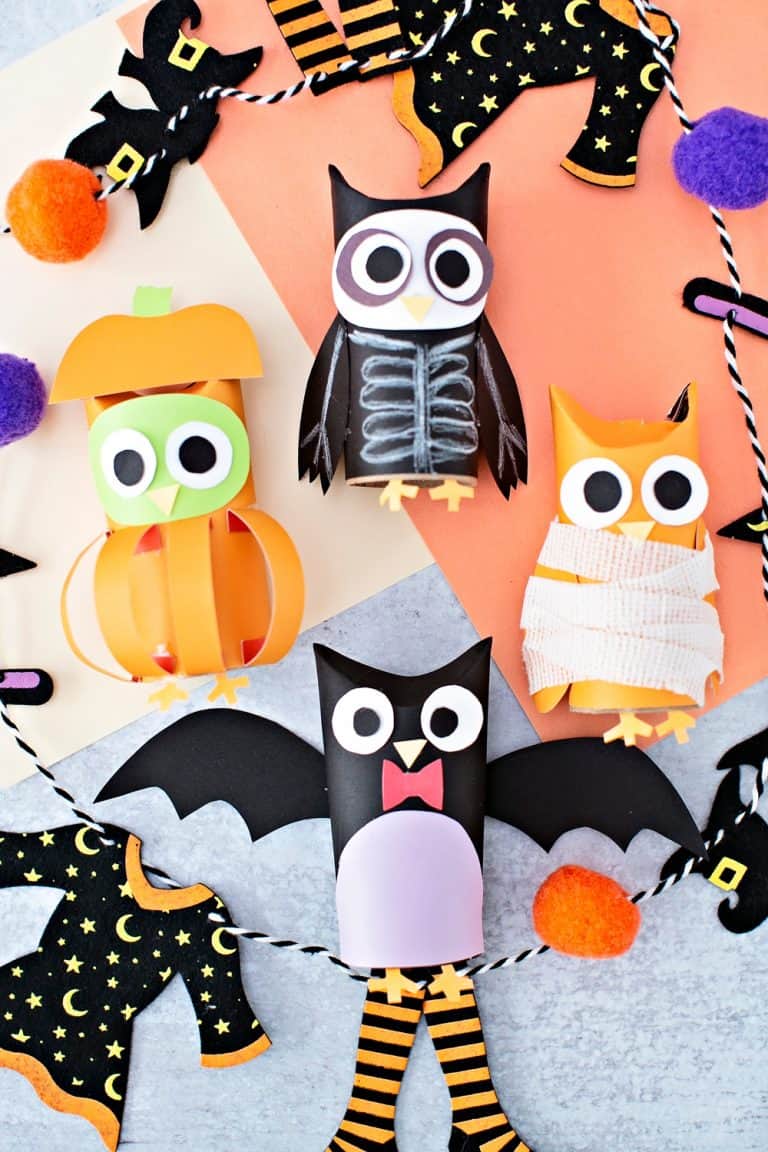 INSTRUCTIONS:
*Watch the video in this post to see how to make these Halloween paper tube owls (bat, mummy, pumpkin and skeleton)
Step 1. Cover your paper tube in colored paper cardstock as shown (orange for the mummy and pumpkin and black for the skeleton and bat). Use tape or glue.
Step 2. Fold down the tube at the top to make two pointed ears.
Step 3. You'll need to cut 4 sets of eyes, beaks, and legs for your 4 owls.
Step 4. At this time it's a matter of assembly. Here are the specific parts you'll need for each owl:
Pumpkin Owl
Strips of orange to make the pumpkin body, green oval for face, pumpkin top and green stem.
Bat Owl
Two black bat wings

Purple semi-circle for body

Red bow tie
Mummy Owl
Two orange wings and strips of gauze to mummify it!
Skeleton Owl
White oval for face

Two black wings

White crayon to draw the owl skeleton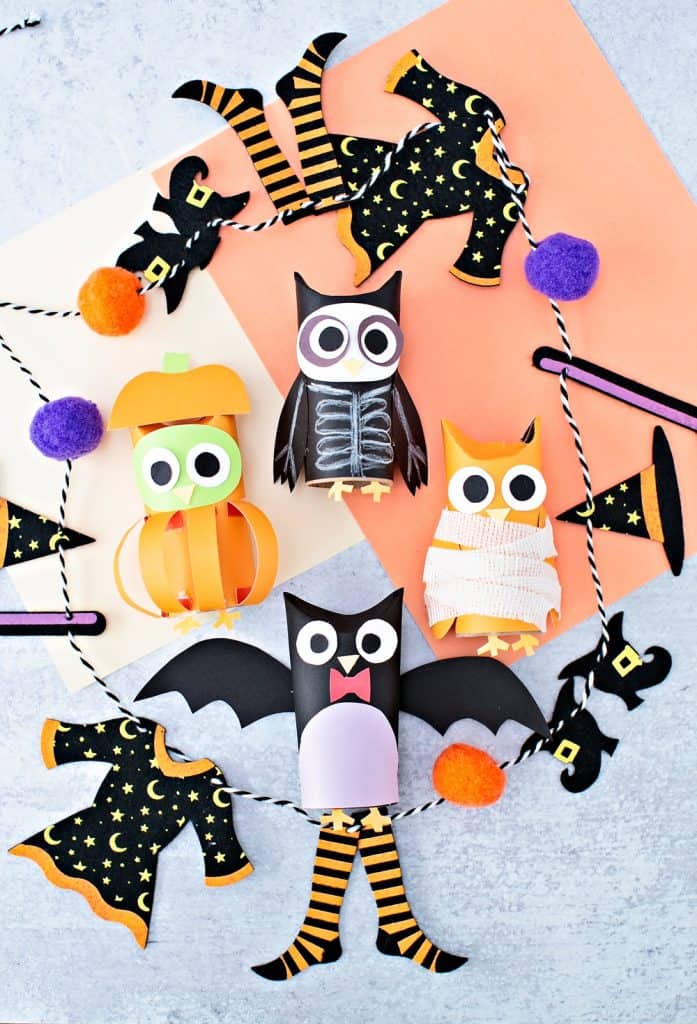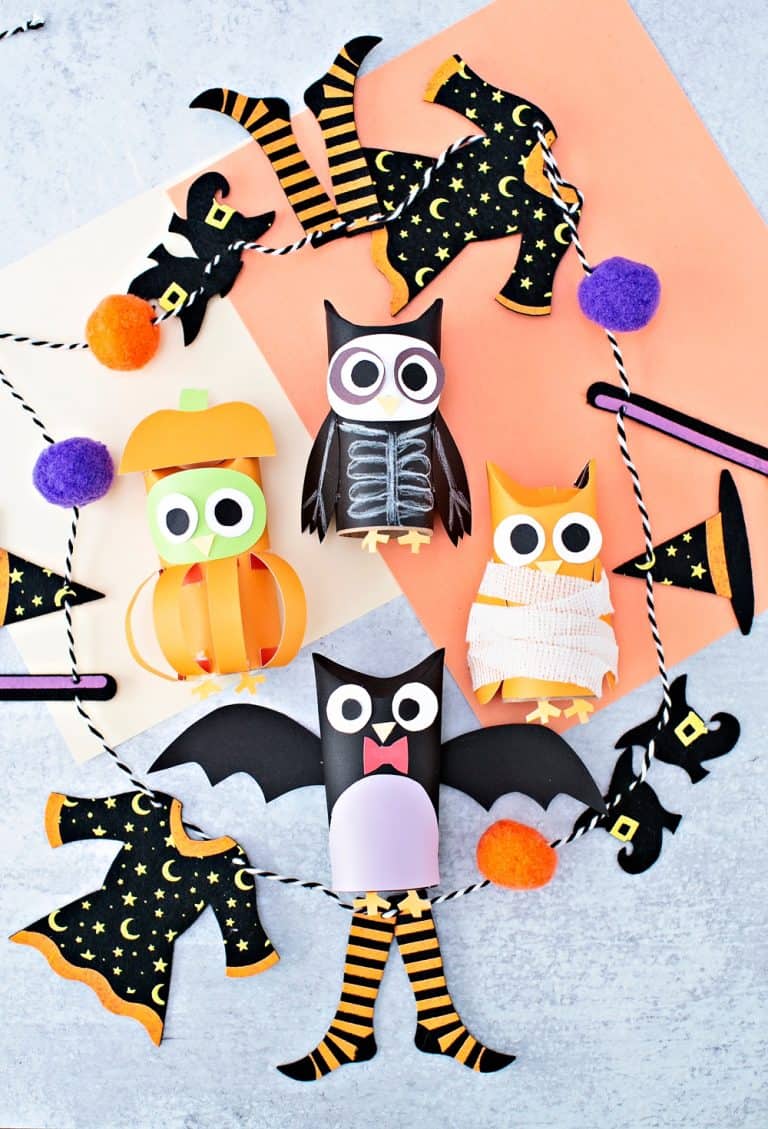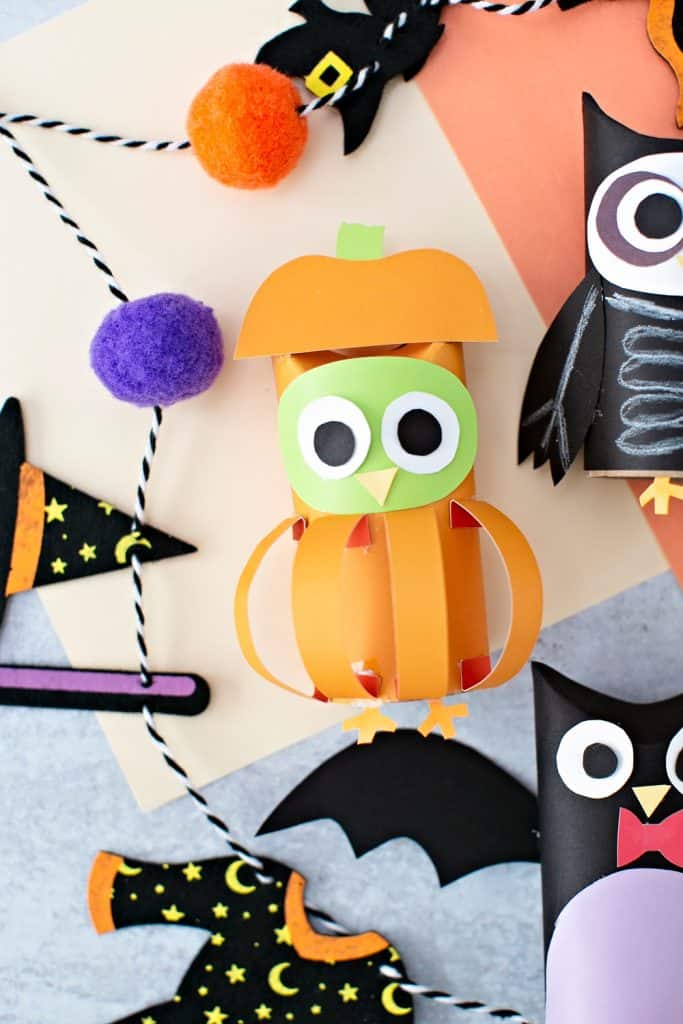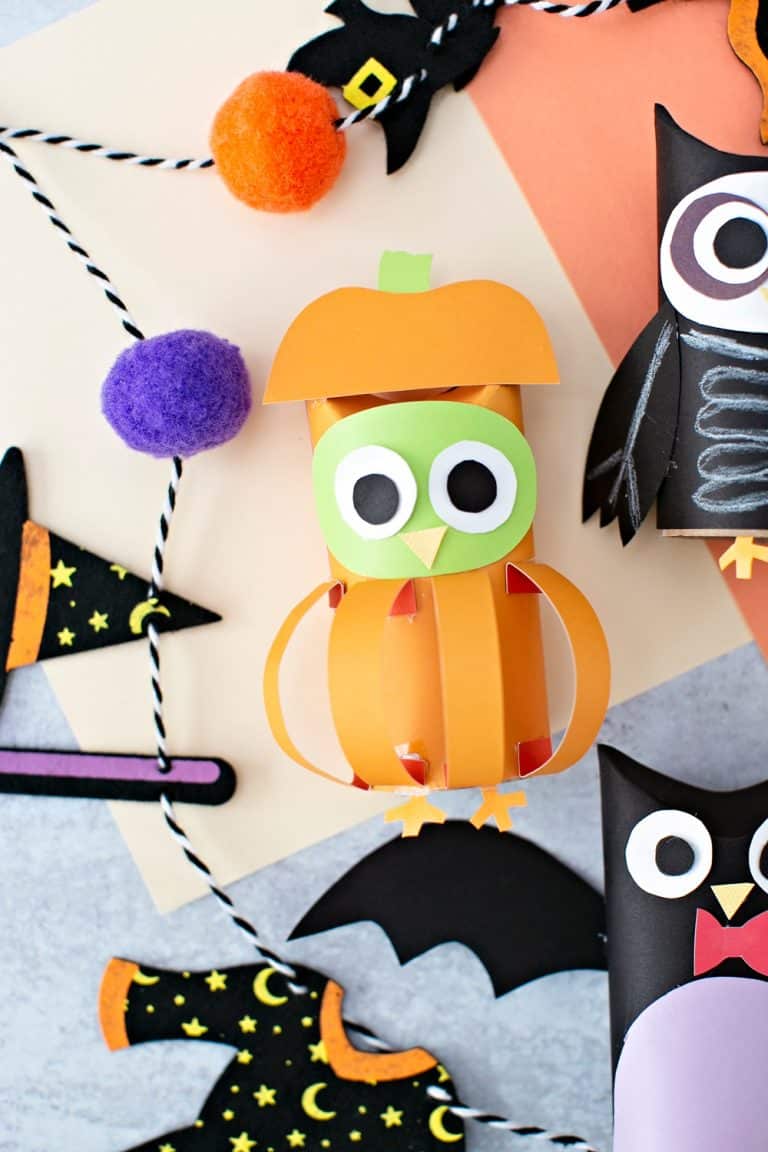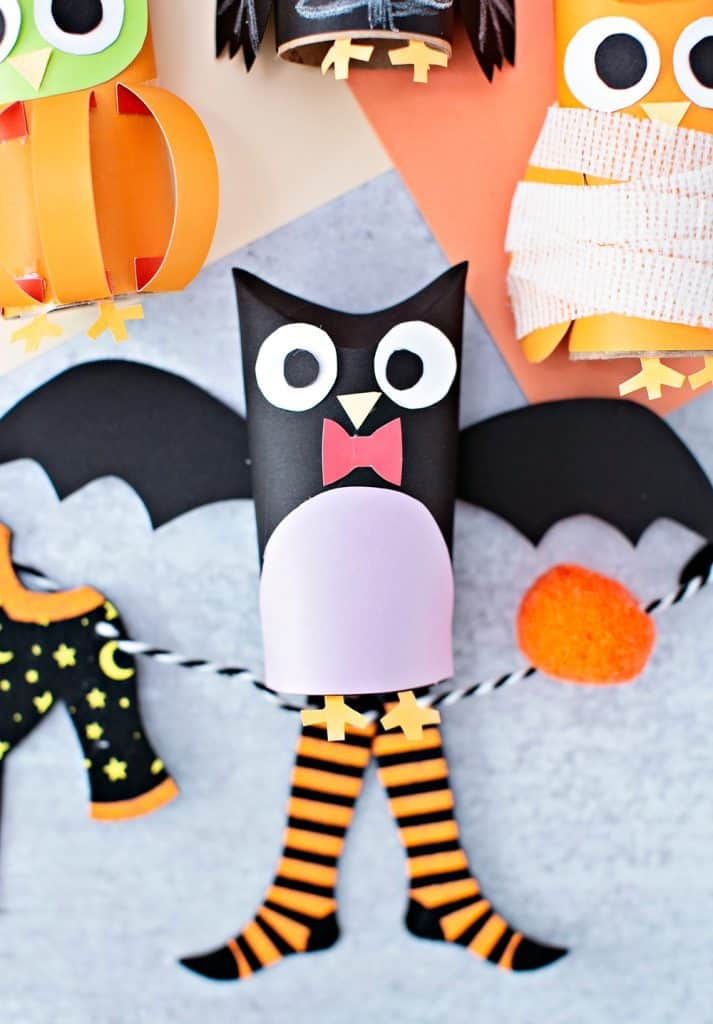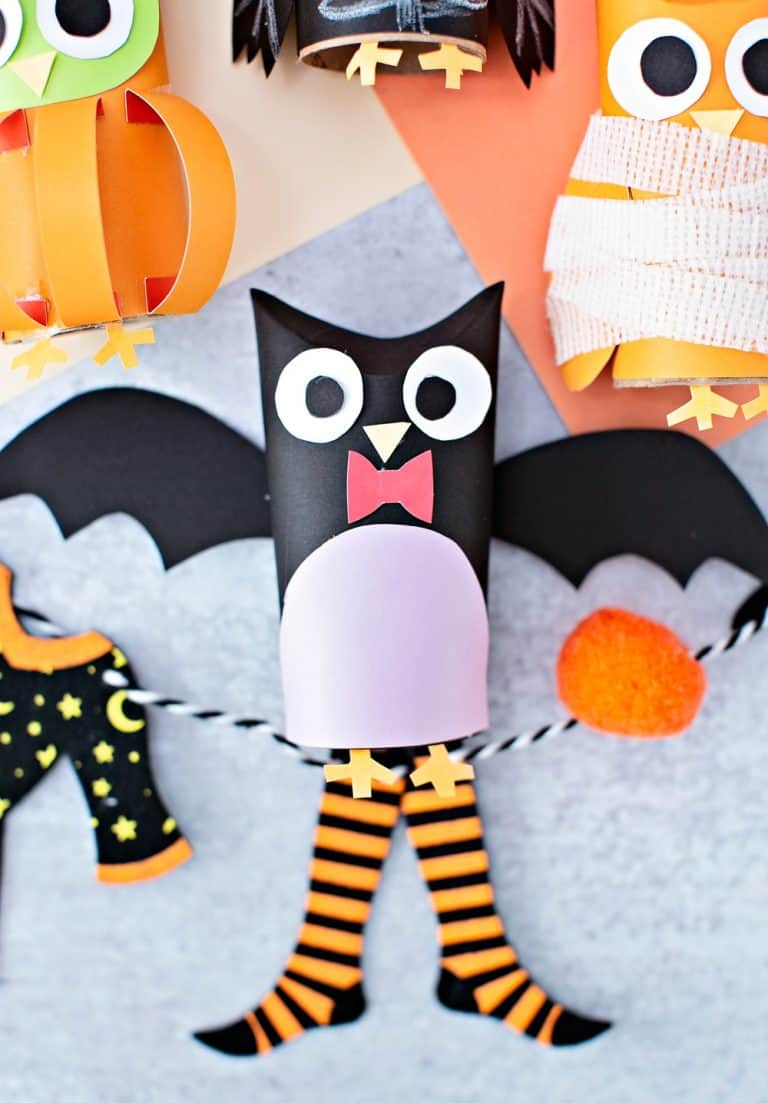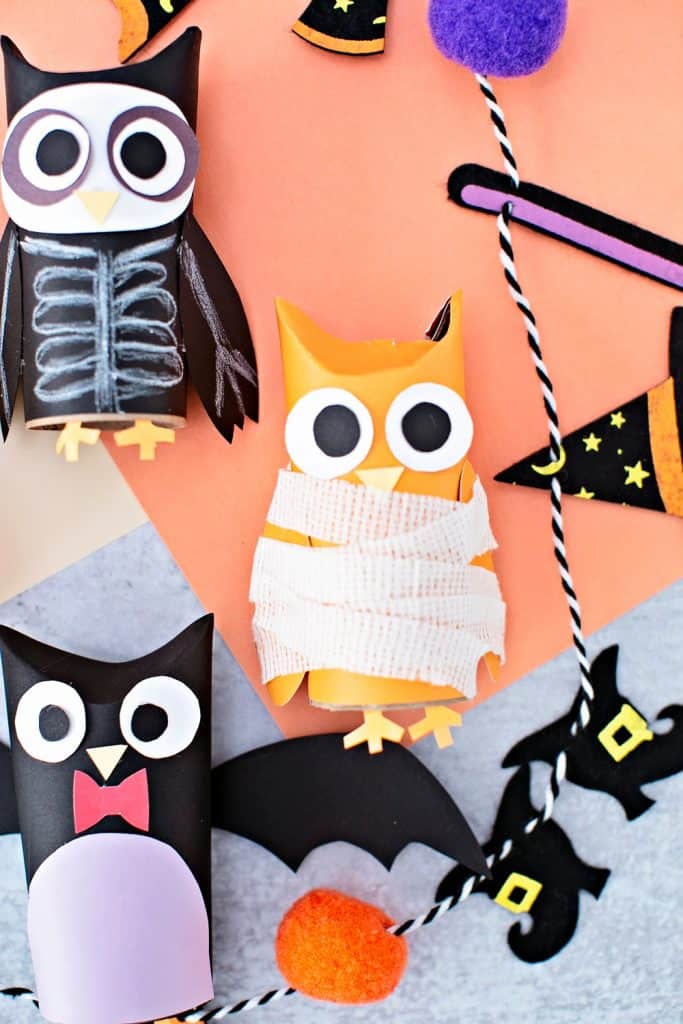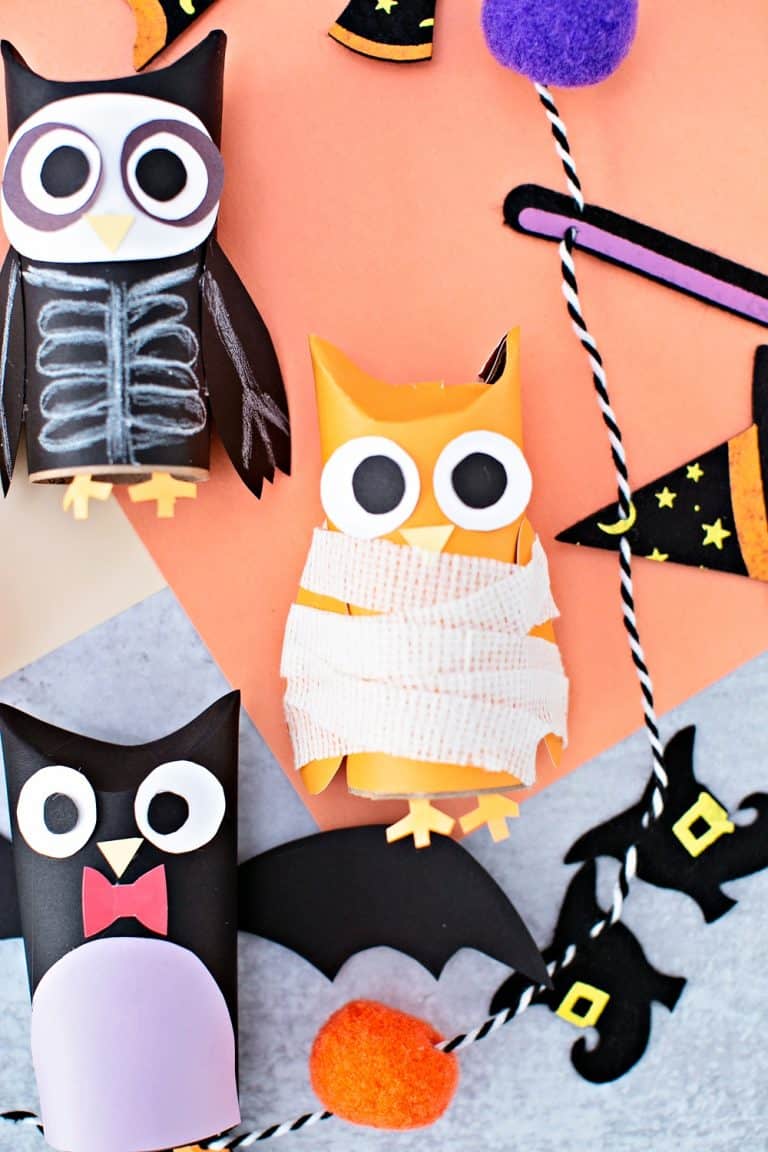 YOU MIGHT ALSO LIKE